"I believe the viola is now in its golden era," asserts Marina Thibeault, an eloquent new proponent of the instrument. "Great players are touring the world as soloists and today's composers are giving the instrument a lot of attention."
We talked to Thibeault about her debut album, Toquade (Crush in English), due out April 7 on ATMA Classique. It's a bold, personal statement, presenting new and recent solo works alongside standard repertoire — that is, if you can call any music for this neglected instrument "standard."
"It's not rare, after a recital, that audience members tell me it's their first time hearing the viola, other than in a chamber music or orchestral context," she explains. "I've also had a few young violinists come up to me and say that a certain piece I played made them want to switch to viola. That's pretty much the best compliment a violist can get!"
Over the past year, Thibeault has been enjoying the spotlight as Radio-Canada's classical "Révélation," and Toquade is one result of that designation.
'Spark, virtuosity and energy'
The title track of Toquade is a new work for solo viola by Jean Lesage written especially for Thibeault. "I once mentioned to Jean that a lot of new music for viola is dark, meditative, melancholic and I was hoping for a change," she confides. "Then, one day, I had a nice surprise in my inbox: a piece full of spark, virtuosity and energy!" She and Lesage worked on the piece together a few times prior to the recording sessions, to make slight modifications on a few hand contortions, but otherwise the piece fit Thibeault like the proverbial glove.
Rubato & Agitato by Milan Kymlicka, also for solo viola, came to Thibeault's attention 10 years ago, when she was playing with the North Czech Philharmonic under Canadian conductor Charles Olivieri-Munroe.
"He invited me to play solo with his orchestra, and I also played about 10 recitals, some for solo viola, some with Charles — he is a pianist as well," Thibeault recalls. "Charles was a great friend of Czech-Canadian composer Kymlicka and he thought it would be good for us to work together one day. He sent me the piece by mail as a gift, a couple of days before I was taking off for the tour, and I loved it so much, I decided to play it on every concert. The premiere was in Mozart's house in Prague."
'Play it like you're a Gypsy grandmother!'
The third recent work Thibeault includes on Toquade is Ana Sokolovic's 2006 Prelude for Solo Viola, inspired by Balkan Gypsy folk music. "I've been playing Ana's Prelude since May 2015. We had a very good connection and I knew instantly that I wanted to record that piece. She attended the recording session last October and said, 'Play it like you're a Gypsy grandmother!' Best advice I had that day!"
Few composers have done as much for the viola as Paul Hindemith, so it's no surprise Thibeault plays one of his Sonatas for Solo Viola on her debut album. However, it wasn't part of her initial plans.
"Funnily enough, I never thought of including Hindemith on my first album until last summer. Attending Tabea Zimmermann's masterclasses at the Hindemith Institute in Blonay, Switzerland, opened my eyes to the beauty in his music. There is so much to do with sound, contrast and characters. Hindemith was himself a violist and his writing is so rewarding for us — except for the Sonata, Op.11, No. 5, which is probably the hardest piece in our repertoire! It was an amazing experience to be part of the concert where Zimmermann's class played all sonatas (and facets!) of Hindemith."
'Joy and camaraderie'
For the rest of the album, Thibeault performs with pianist Janelle Fung. "Janelle and I have been working together for about two years," Thibeault notes. "We had a very similar musical upbringing [both are graduates of the Curtis Institute and Juilliard School] and shared a lot of common chamber music teachers."
Fung concurs: "There's a strong musical and personal affinity between us," adding that their musical partership has always been natural, "imbuing our work together with a lot of joy and camaraderie."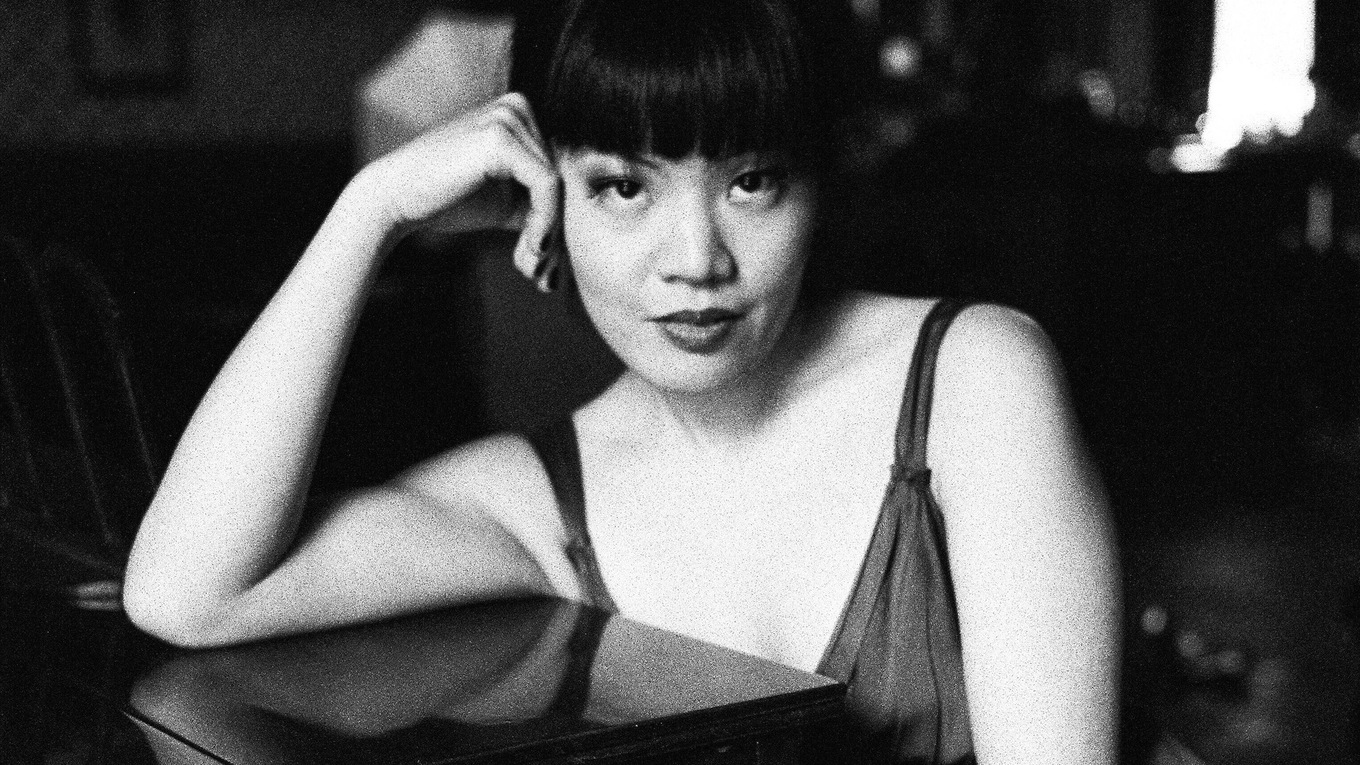 Vancouver-born Janelle Fung is based in Montreal, where she's in constant demand as a collaborative pianist. (Matthew Perrin)
Together, Thibeault and Fung play a selection of Eastern European works, chosen for rather personal reasons.
The first movement of Glinka's Sonata in D Minor "showcases so many colours of the instrument [and] reminds me of Mendelssohn's writing," Thibeault points out. The arrangement of Tchaikovsky's Valse sentimentale, Op. 51, No. 6, is their way of honouring violinist Ivry Gitlis, whose famous rendition makes both Thibeault and Fung "swoon." And Martinu composed his Sonata for Viola and Piano, Op. 31, while teaching at their alma mater, the Curtis Institute, near the end of his life. Thibeault adds, "It was written for Lillian Fuchs, known as the 'first lady of the viola.'"
Catch Montreal's "first lady of the viola" in two upcoming concerts:
April 16 at 3:30 p.m., Salle Bourgie: Recital with Stéphane Tétreault (cello) and Maxim Bernard (piano).
April 20 at 7:30 p.m., Chapelle Historique du Bon Pasteur: Recital with Charles Richard-Hamelin (piano).
Toquade will be released April 7. You can pre-order the album here.
Explore more:
Meet Teo Gheorghiu, Montreal International Musical Competition's sole Canadian quarter-finalist
10 awesome classical pieces under 2 minutes long