"Charles Tournemire is, with Johann Sebastian Bach, my favourite composer," muses Vincent Boucher, titular organist at Montreal's iconic Saint Joseph's Oratory. We reached Boucher via email to talk about his new album, Mariae Virginis, the fourth volume of his ongoing project to record the complete organ works of Tournemire. It's due out April 14 on ATMA Classique.
"[Tournemire's] music is innovative, mystical, and poetic — music that won my admiration from the very first hearing. I count him among the most original and inspired composers of the 20th century. He is probably the biggest influence behind Olivier Messiaen's style, who predicted that 'One day, the world will rediscover Tournemire.'"
Boucher is doing his part to fulfill Messiaen's prophecy.
Tournemire wrote a lot of organ music — 24 hours of it, to be precise. "[That's] more than Bach ever composed for the instrument," notes Boucher. "At the core is L'Orgue Mystique, a colossal monument comprised of 253 pieces, but there's even more: five symphonies, several suites, six poems, five improvisations, the Sept paroles du Christ, etc. To undertake this project is to face an unsuspected and gigantic quantity of music!"
Quantity, yes, but also quality. Boucher urges the listener to pay attention to the style of Tournemire's compositions, deeply rooted in plainchant and the unique colours of the organ. "The listener must understand that every piece of L'Orgue Mystique is written for a specific [liturgical] purpose, paraphrasing the Gregorian theme of the day," he explains.
"Also, Tournemire had a registration plan [for each piece] before he wrote the first note, which means that he had a unique organ sound in mind when he composed. As for the secular work, such as the Pièce Symphonique, it was written during the early part of Tournemire's career, and resembles Louis Vierne, Charles-Marie Widor and other Romantic composers."
'Polyvalent and beautiful'
The album was recorded on the massive Beckerath organ in Saint Joseph's Oratory, comprising 5,811 pipes, forming 78 stops organized into six divisions. It was installed in 1960 and refurbished in 2012.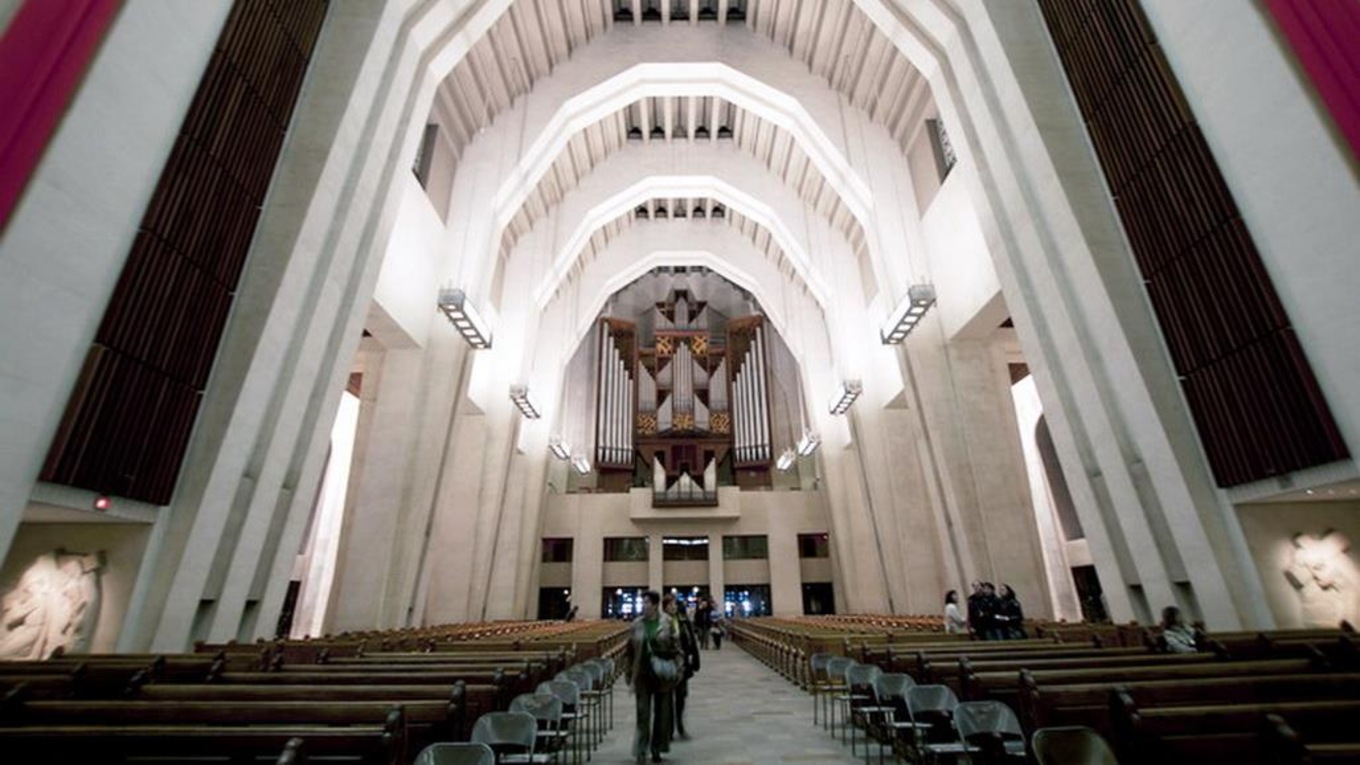 Visitors admire the vaulted interior of Saint Joseph's Oratory. (Musique Orgue Québec)
"The [...] instrument is definitely more German in style," concedes Boucher, "but the strings and reeds are so rich and poetic that they work for any music, especially French classical and Romantic repertoire. I am very lucky to be able to work almost daily on such a polyvalent and beautiful organ."
For his series of Tournemire albums, Boucher says he prefers arranging the music by liturgical themes: Easter (Vol. 1), Christmas (Vol. 2), Trinity (Vol. 3) and now, for Vol. 4, the Virgin Mary.
"The next projects are the Symphonies and the Sept paroles du Christ," he reveals. "It makes more sense and allows me to blend a variety of repertoire and avoid 'encyclopedic' compilations. For example, the Petites fleurs musicales and Antiennes de Magnificat contain several small gems of pure inspiration and beauty, but are almost never played or recorded."
Boucher's Charles Tournemire, Vol. 4: Mariae Virginis will be released on April 14. You can pre-order it here.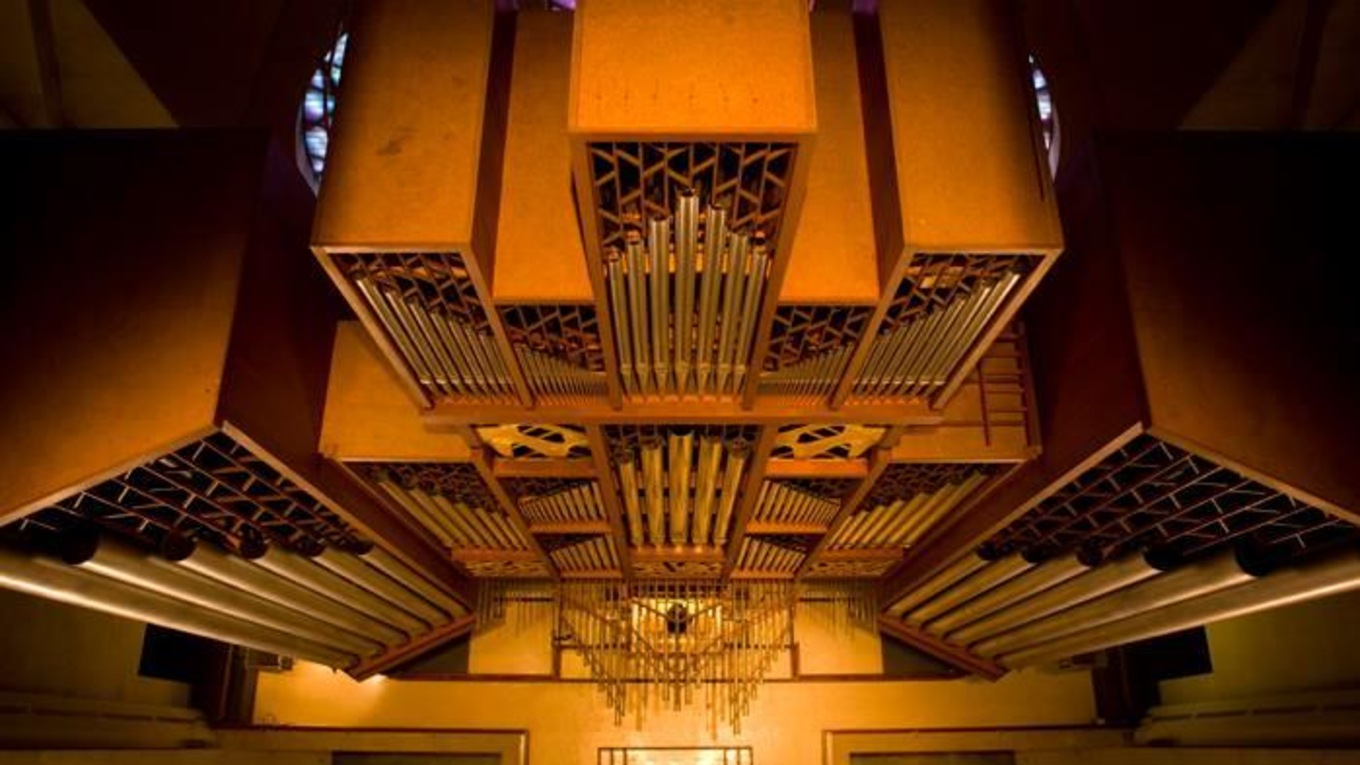 An aerial view of the Grand Beckerath organ in Saint Joseph's Oratory in Montreal, composed of 5811 pipes, forming 78 stops organized into six divisions. (Alain Lefort)
Explore more:
Meet Teo Gheorghiu, the Montreal International Musical Competition's sole Canadian quarter-finalist