The Canadian National Brass Project (CNBP) is an ensemble comprising elite Canadian musicians from 15 different orchestras across North America. (Scroll down for the full roster.) Founded by tubist Sasha Johnson and hornist James Sommerville in 2015, the group has just released its debut, self-titled album, and it's truly awesome.
"For me, the Canadian National Brass Project means a chance to get together and perform at a level that I don't think any of us even thought was possible," says Johnson in the group's promotional video.
We asked Sommerville what's special about the sound of a brass orchestra. "I think one quality that many people don't anticipate is the delicacy and expressive range of brass and percussion instruments," he reflects. "Everyone knows we can play high and low, and brilliant and loud, but I think the depth of expression and the beauty of the playing takes many by surprise."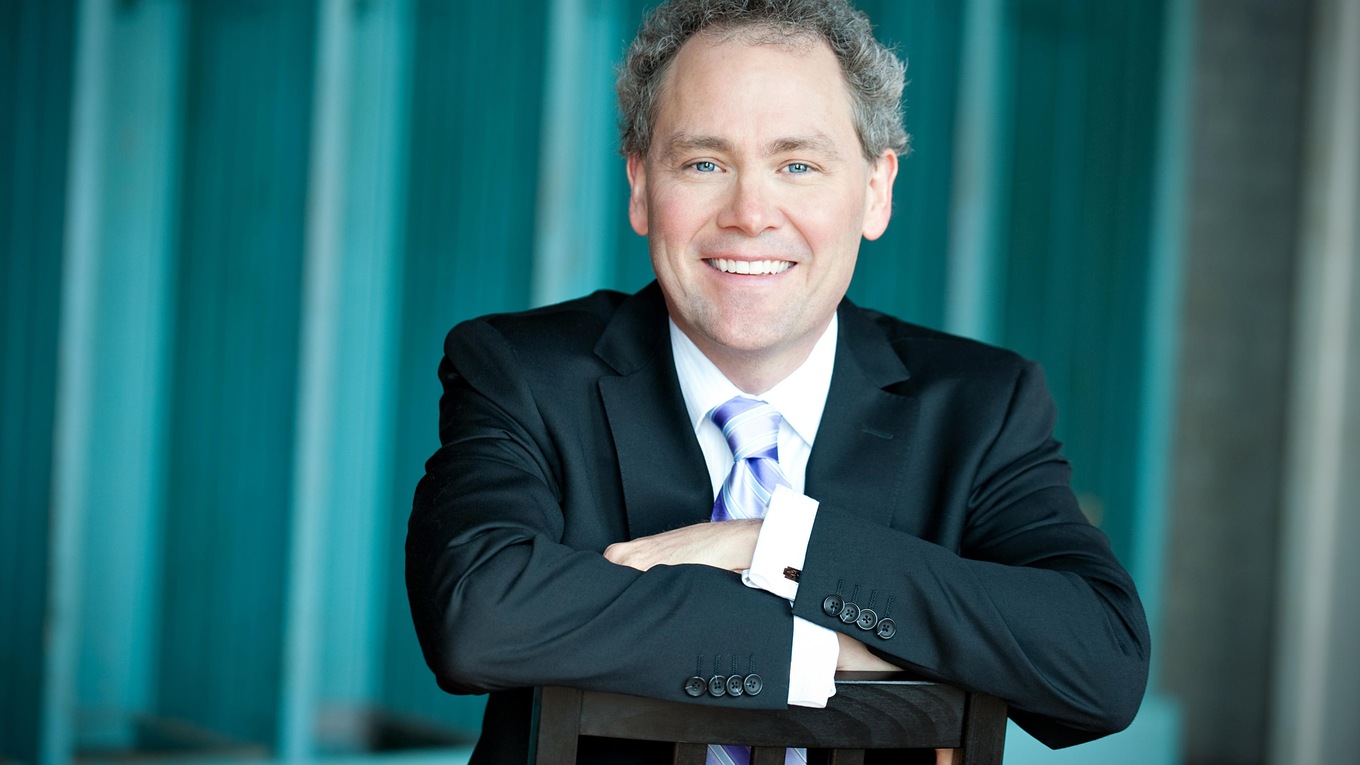 James Sommerville is principal horn of the Boston Symphony Orchestra. (Supplied by CNBP)
For evidence of that wide dynamic and expressive range, look no further than the album's opening track, Morten Lauridsen's own arrangement of his motet "O magnum mysterium," a performance beautifully shaped by artistic director Sommerville, whom Johnson describes as the group's "unifying voice."
"Jamie applies the same musical standard and intensity to the CNBP as he brings to his horn playing, which makes every performance incredibly demanding, but which also defines the entire CNBP experience for all of us," Johnson says.
'Logistical nightmare'
That CNBP experience can be fleeting, however, due to the challenges of getting the musicians, who all have full-time jobs, together for rehearsals and concerts. "[It's] something of a logistical nightmare," admits Johnson. Since summer is off-season for many orchestras, that's when they usually gather to perform and record.
"But this has unfortunately still meant some of our members taking unpaid leave," Johnson is quick to add.
Funding the project has also posed problems. "We've been fortunate to receive support from some incredible individuals and organizations, but future funding remains a challenge," Johnson says. "Having just completed this recording and our third year together, the CNBP has now moved from an idea to an existing musical entity on the Canadian landscape. Our hope now is to build on the momentum of this release and to continue to record and perform well into the future."
'Like-minded players'
Challenges aside, once they do manage to get together, there's an undeniable synergy. "We all love playing with our respective orchestras and colleagues," says Johnson, "but a group like this allows us to connect with like-minded players and exchange ideas."
Sommerville concurs: "We do chat a bit about work and music, but all of us have connections with others in the group, some going back 30 years and more, and so much of [our time] is spent reconnecting just like any group of old friends would." It's a complicity that produces results of high artistic standard.
In addition to the impressive opening track by Lauridsen, the album includes a transcription of Giovanni Gabrieli's Magnificat à 17 as a tribute to the seminal 1968 album, The Antiphonal Music of Gabrieli, from a group of brass players from the Philadelphia and Cleveland orchestras and the Chicago Symphony — a precursor to the CNBP.
"It was important to us to showcase a couple of fantastic young Canadian composers, Kevin Lau and Nicole Lizée," says Sommerville. Lau's two-movement Concerto for Brass gives each group of instruments a chance to shine; Lizée's How to Fake Your Own Death, a CNBP commission, is inspired by James Stewart's role in Alfred Hitchcock's Vertigo and Clint Eastwood's in 1979's Escape from Alcatraz.
The album concludes with Elgar Howarth's thrilling arrangement of Modest Mussorgsky's Pictures at an Exhibition.
You may be among the lucky few who have heard the CNBP in person. If not, enjoy their new album and watch their website for announcements about upcoming concerts.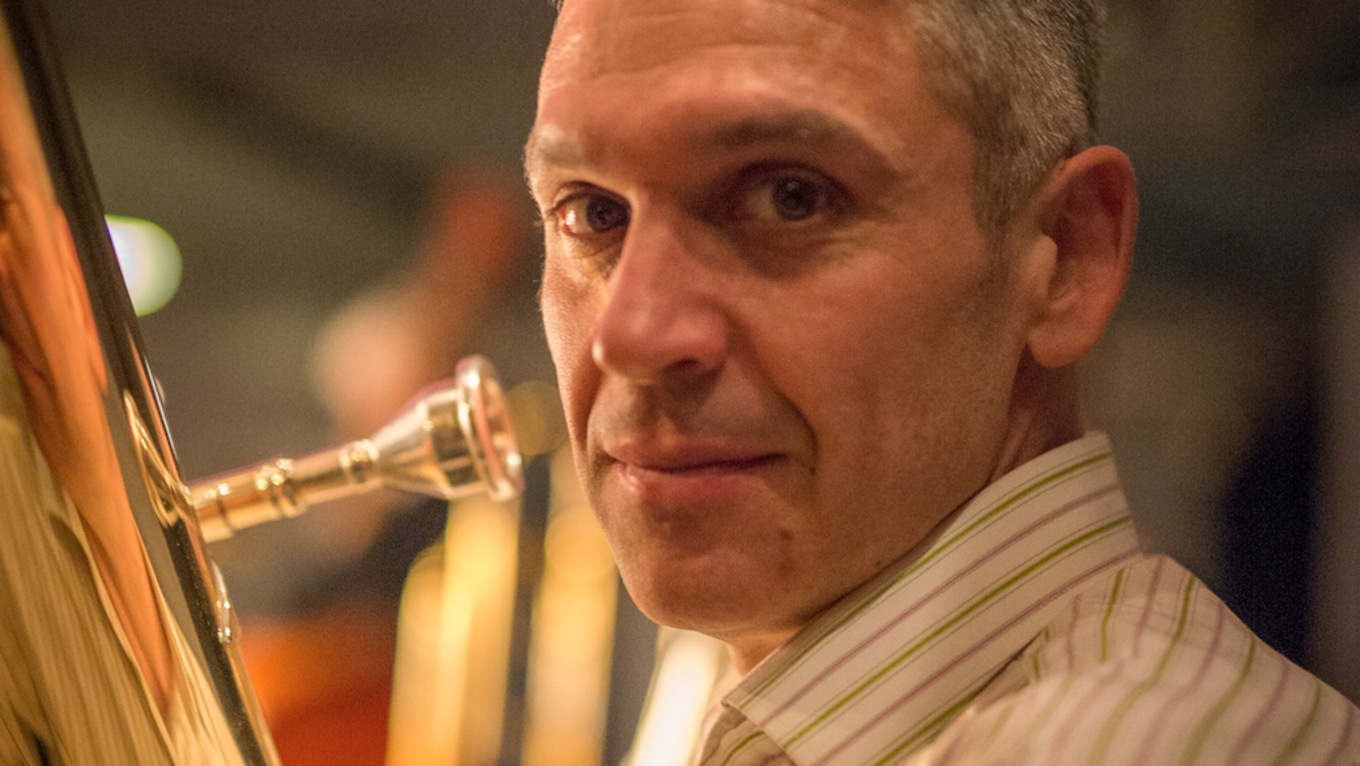 Sasha Johnson is principal tuba of the National Ballet of Canada Orchestra. (Supplied by CNBP)
CNBP roster
Horns
- Patricia Evans, principal horn, Winnipeg Symphony Orchestra
- Julie Fauteux, associate principal horn, NAC Orchestra
- Allene Hackleman, principal horn, Edmonton Symphony Orchestra
- David Parker, principal horn, Symphony Nova Scotia
- Gabriel Radford, third horn, Toronto Symphony Orchestra
- James Sommerville, principal horn, Boston Symphony Orchestra
Trumpets
- Stéphane Beaulac, principal trumpet, Orchestre Métropolitain
- Karen Donnelly, principal trumpet, NAC Orchestra
- Michael Fedyshyn, principal trumpet, Hamilton Philharmonic Orchestra
- Larry Knopp, principal trumpet, Vancouver Symphony Orchestra
- Larry Larson, principal trumpet, Kitchener-Waterloo Symphony Orchestra
- Benjamin Raymond, principal trumpet, Les Violons du Roy
- Adam Zinatelli, principal trumpet, Calgary Philharmonic Orchestra
Trombones
- Keith Dyrda, second trombone, Winnipeg Symphony Orchestra
- Steven Dyer, principal trombone, Winnipeg Symphony Orchestra
- David Pell, bass trombone, National Ballet of Canada Orchestra
- Gordon Wolfe, principal trombone, Toronto Symphony Orchestra
Tubas
- Nicholas Atkinson, principal tuba, NAC Orchestra
- Sasha Johnson, principal tuba, National Ballet of Canada Orchestra

Euphonium
- Peter Sullivan, principal trombone, Pittsburgh Symphony Orchestra
Percussion
- Kristofer Maddigan, principal percussion, National Ballet of Canada Orchestra
- Robert Slapcoff, principal percussion, Les Grands Ballets Canadiens Orchestra
- Jon Wade, percussion, NAC Orchestra
Watch the CNBP's promotional video:
More to explore:
21 Canadian symphony concerts you can't miss in 2017-18
30 hot Canadian classical musicians under 30, 2017 edition