"The more I listen to composers gravitating around the minimalist movement, the more I want to interpret their music," writes violinist Angèle Dubeau in the liner notes of the latest album in her popular Portraits series.
Earlier albums in this series focused on Philip Glass, John Adams, Arvo Pärt and Ludovico Einaudi. This time, Dubeau and her all-women chamber orchestra La Pietà play the music of Max Richter, the prolific composer of TV and film scores (Waltz with Bashir, Shutter Island, The Leftovers), neo-classical concert music (Vivaldi's Four Seasons Recomposed) and post-minimalist soundscapes (Songs from Before).
Max Richter: Portrait, streaming in the player to your left until its Oct. 6 release on Analekta Records, contains 16 works by Richter, mostly from his film and TV scores.
Dubeau and La Pietà are currently marking their 20th anniversary with a cross-Quebec tour entitled, ominously, Pour une dernière fois (For the last time.) We reached Dubeau on the road to find out more about her latest recording project. (She responded in French; this is our translation.)
---
How have you chosen the composers for your Portraits series?
I began this series of musical portraits to shine a spotlight on icons of the contemporary music scene — unique composers whose music has spoken to me, helped me grow, broadened my horizons and led me to explore rhythms and structures different from more conventional repertoire.
The first portrait was dedicated to Philip Glass — enchanting music, like a mantra. Then, Arvo Pärt, who doesn't describe himself as a minimalist, rather an essentialist, using an economy of compositional means to create works of great wisdom, without artifice.
Next up was the exuberant, strong, genre-blurring music by John Adams. And two years ago, we presented our portrait of Italian composer Ludovic Einaudi, a master of simple, luminous melody. That album recently reached more than 15 million streams worldwide, so evidently it's striking a chord.
And now, logically, we turn to a post-minimalist: Max Richter. I say "logically" because Richter carries the legacy, the influence of these other composers. He transports us with introspective music that I find deeply touching.
Compare the La Pietà of 2017 to the group you established in 1997.
I still remember the excitement of our very first concert in March 1997 and in the years since then, we've gained experience, maturity and confidence. We know each other so well now — personally and musically — it's second nature. For instance, I can take liberties in performance, knowing all my musicians will instinctively understand my musical intentions.
Because I rehearse the group for hours, giving them my concept of the work in great detail, I then have the freedom to explore new colours, phrasing and nuances when we perform live, in concert. That's my concept of making music together.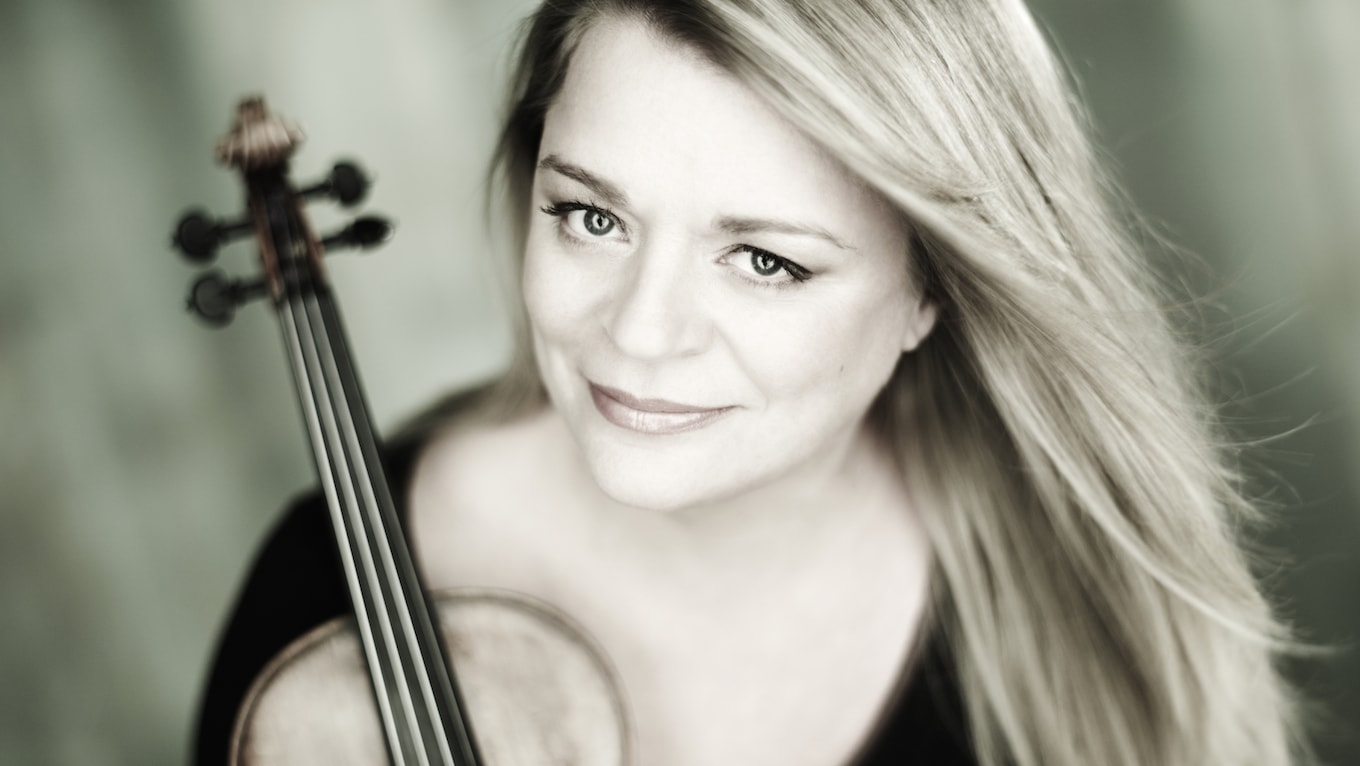 Angèle Dubeau was made an officer of the Order of Canada in 2012. (Analekta Records)
I also have grown over my 20 years leading La Pietà and I now feel totally at ease in my role as conductor. At first, I wasn't altogether comfortable playing violin and conducting. I'm proud to say that, today, La Pietà has a sound and energy all its own; its own personality. The public has come to recognize the "La Pietà sound" — a privilege resulting from years searching for the unattainable: perfection.
Why have you decided to stop touring?
As long as I can remember, music has been part of my life. It has been my mode of expression and creation and will continue to be my daily inspiration.
This concert tour with La Pietà, For the last time, is not so much a musical farewell as a decision to change my lifestyle. After 40 years of performing on the road [as a violin soloist and later as leader of La Pietà], and having been in good health, I have come to the conclusion that I can continue to make music without the stress and fatigue of travel and near-daily concerts.
This is, I realize, a luxury that has come with time — time that is now a rare commodity in my life.
So, this final concert tour is a chance for me to revisit my public, night after night, city after city; to say an emotional, heartfelt "thank you," surrounded by the wonderful musicians of La Pietà. To move them, delight them — a shared harmony.
I still have many projects in store, including albums and new repertoire. I intend to do all these things, while saving a bit of time for myself.
---
For information on Dubeau & La Pietà's Quebec tour, including cities and dates, head over to Dubeau's website.
Max Richter: Portrait will be released on Oct. 6. Pre-order the album here.
More to explore:
You'll love this violin cover of 'Marietta's Song' from Korngold's Die tote Stadt
4 string quartets you need to know