To celebrate its 10th season with music director Anne Manson, the Manitoba Chamber Orchestra is releasing a new album of percussion concertos — two from the baroque era and two recent works — with soloist Evelyn Glennie, a frequent collaborator.
Mirage? Concertos for Percussion is streaming in the player to your left until its international release on Feb. 16.
The question mark in the album's title is not a typo. It comes from the title track, Mirage?, by Canadian composer Christos Hatzis. Composed during the months following the economic crisis of 2008, Mirage? is "permeated by a sense of sadness, and at one point, despair," according to Hatzis's notes on the work. "It is lamenting the loss of something pleasurable that could not be held onto."
The other contemporary work on the album, Kaluza Klein, is composer Michael Oesterle's cogitation on a 1921 theory by Theodor Kaluza and Oskar Klein that proposed a fifth dimension — a notion central to string theory. "The Kaluza-Klein theory remains a byword for elegance in physics and math," writes Oesterle, who strove for an analagous harmony between the vibraphone and the strings in his composition.
Corelli's Sonata in D Minor, Op. 5, No. 12, was written for violin and continuo but is played here in an arrangement for marimba, vibraphone and strings by Karl Jenkins. At its core is La Folia, the Spanish dance that was so popular in the 17th century and whose wild variations suit Glennie's temperament to a T.
Glennie herself arranged Vivaldi's Piccolo Concerto in C Major for vibraphone and string orchestra. Any doubts you may have about the vibraphone's suitability for a baroque concerto will disappear upon hearing this wonderful performance.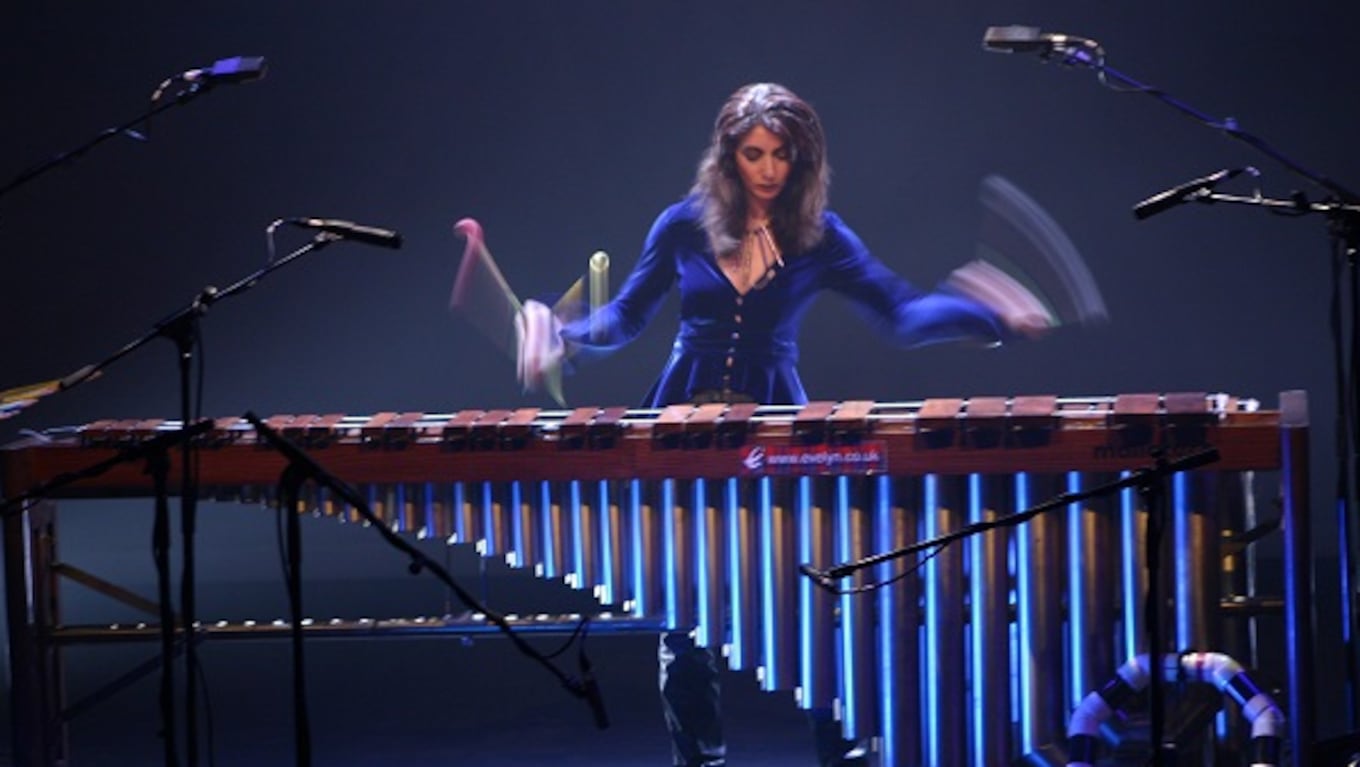 'It's important that I continue to commission and collaborate with a diverse range of composers,' says 2-time Grammy winner Glennie. (James Wilson)
Mirage? Concertos for Percussion will be released worldwide on Feb. 16. Purchase it here.
The Manitoba Chamber Orchestra's next concerts take place Feb. 20 and 21. Pianist Marc-André Hamelin is their guest for music by Liszt, Feinberg, Debussy and Godowsky. Details here.
More to explore:
How Philip Glass's Etudes changed pianist Jenny Lin's life
7 reasons we're amped for the COC's 2018-19 season