Drake's highly anticipated new album, Views, is finally here.
Moments after its official release on iTunes and Apple Music, Beats 1aired an exclusive Zane Lowe interview with Drake where the Toronto artist opened up about his new album, his love for his hometown and some of his most notable collaborators. This was a rare opportunity to hear Drake discuss his life and work since he swore off interviews(specifically for magazines, although he has laid low in general) in 2014 following a feature in Rolling Stone.
Below are six key things Drake discussed in his interview with Lowe.
---
1. Views was intended to come out before If You're Reading This It's Too Late

Even Drake couldn't believe two years have passed since he first announced his new album would be titled Views From the 6 (which has now been shortened to just Views). In his interview with Lowe, the rapper explains that the decision to reveal the album title was done as a reaction to the "shift of the city." He adds, "We saw an opening there and the name took on a life of its own."
Views was later put on hold as Drake completed and released a mixtape instead called If You're Reading This It's Too Late. Caught in a creative mood where he was inspired to make rap music in his hotel room every night, Drake teamed up with longtime producer Boi-1da, who helmed this project. "I was really adamant about finishing the mixtape first," Drake said. And to clarify: yes, it was a mixtape and not an album.
---

2. Drake thinks Taylor Swift is angelic

If You're Reading This It's Too Late wasn't the only release Drake put out before Views — he also released a collaborative album with Atlanta rapper Future. The project, which started off as just a collaboration on a few songs, eventually expanded into the 11 tracks on What a Time to be Alive.
"I went there with the hopes of doing two songs," Drake says. "We had dinner one night and it was just us, our immediate group, and we kept playing 'Digital Dash' and that was the birth of 'Should this be a whole thing?'" Drake also goes on to praise Future's work ethic, calling him a "machine."
The standout single from that project, "Jumpman," was recently used in an Apple Music ad featuring Taylor Swift as she rapped the lyrics to the song while running on a treadmill. Drake's opinion on Swift: "She's just a sweetheart for doing that, but also in general. She's angelic, man."
---

3. The iconic dancing in 'Hotline Bling' was completely improvised

"Hotline Bling" was one of the biggest hits of 2015 and while the song itself is great, the accompanying music video launched it into meme territory. Drake's dancing inspired a million memes, but was that exactly what he was hoping for? "I was praying for it," Drake says. "I don't take myself too seriously." Drake assures that his endearing moves were completely improvised but he credits choreographer Tanisha Jones for the encouragement. "She was like, 'Go up there and have fun, be yourself,'" he remembers.
---

4. Views is an ode to Toronto's various seasons

"The album is based around the change of the seasons," Drake says, as Lowe focused the conversation on the album at hand. Views, as Drake explains, follows a seasonal theme, taking fans from winter to summer and back to winter at the end — all as an ode to Toronto.
"It shows you the two extreme moods we have," he continues. "It's a very unique place. I thought it was really important for me to make the album here in the winter. I came here, made the album and witnessed [the weather] happen."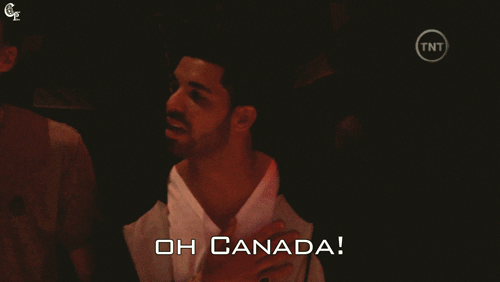 ---

5. Drake is no longer speaking to the Weeknd or Nicki Minaj

The Weeknd was an early protégé of Drake's, after the rapper gave him an almighty co-sign by featuring his music on his OVO blog as well as inviting the Weeknd to perform at his annual OVO Fest. But in the intervening years the Weeknd has taken off into superstardom, while his relationship with Drake has been rocky. Drake admits that they've both had moments where "we maybe felt a way" but wishes nothing but luck to his fellow Torontonian. "I sit here and I have nothing but love for him," Drake says. "He worked hard, made a great body of work … I've never gotten the chance to tell him that but there's no ill will."
Nicki Minaj is another artist Drake has had a longtime friendship — and working relationship — with, and with whom he has recently cut ties. As many may remember, Drake and Minaj's boyfriend Meek Mill spent a good portion of 2015 trading jabs at each other on diss tracks. Throughout the entire run of that very public beef, Minaj had always maintained relatively silent on the matters but in this interview Drake confirms that he is not currently on speaking terms with her. But again, he asserts that there is no ill will between the two. "I have a lot of love and lot of respect for her, even just the way she dealt with the situation at hand," he says. "She dealt with me how I expected her to, which was with class."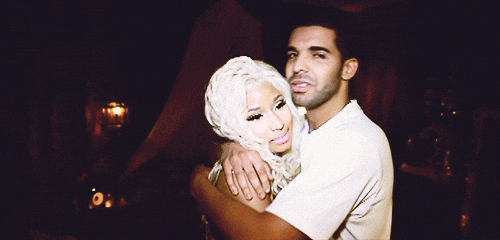 ---

6. There will likely be more new music coming this summer

While he didn't give too much away, Drake does tease something "nice coming up in May." (Earlier in the conversation, he confirms that more music will be on its way this summer.) He also hopes to get back into acting, telling Lowe, "I feel like I spent a lot of my life honing that craft."
Of course, Drake was best known for his role as Jimmy on the Canadian show Degrassi: the Next Generation, but it appears that Drake is aiming for some success on the big screen instead. "It's all about the right decisions and picking the right first project for you," Drake says, of his apprehension of starring in a film. "That was one of the most important things that Jamie Foxx told me."
On a more personal note, Drake is excited to finish building a home in Toronto. The artist, who is currently neighbours with Kanye West in California, says that his first official house in his hometown will change his life. He adds, "I've always had a little condo apartment, but this home is my life's work."