From 2,000 submissions, down to four. Musical acts from across Canada vied for top spot in Searchlight 2016. Coming up this Sunday, the four finalists will perform on CBC-TV in front of a live audience and our celebrity judges — Maestro Fresh Wes, Sarah Blackwood and Dallas Smith — to determine the grand prize winner. Below are the local listings.
– 8:30 p.m. (Newfoundland and Labrador)
– 8 p.m. (Nova Scotia, P.E.I., New Brunswick)
– 7 p.m. (Quebec, Ontario)
– 6 p.m. (Manitoba)
– 9 p.m. (Saskatchewan, Alberta, B.C.)
– 8 p.m. (N.W.T)
Get to know one of the top four right now. It's P.E.I's very own Dylan Menzie.
What were you doing when you found out you had made the top four?
I was sitting on my girlfriend's back deck, drinking a coffee.
What was the first thought that went through your mind when you found out?
I was surprised. It's one of those things, even now it's been a week and I'm still reeling over it. Even just being here, it doesn't feel real.
What has been the highlight of your musical career so far?
This has got to be one of them. This and Ron Sexmith. That's probably it.
What's the experience you had with Ron Sexsmith?
One day, I got a call from one of the promoters from the TD Jazz and Blues Fest in Charlottetown. And they said, "yeah we have Ron Sexmith coming in. Would you like to open for him?" And I said, "absolutely!" instantly. So, that was it and after the show, Ron was like, "Great set man. You're a true performer." So, I'm like, "Oh great! That's nice to hear."
Anyway, I really wanted him to follow me on Twitter, that was my big thing. So, I tweeted out and I'm like, "Huge thanks to TD Jazz and Blues Fest and Ron Sexsmith for letting me open for him." And, I'm like, "Okay he said he liked the set, there's nothing more I can do now." I was waiting for days for him to follow me back. Anyway, so he never did. So, I called my mom and I was like, "He never followed me back." And, she's like, "Oh yeah, no. He followed me the either day though." But, a year later or something he followed me on Twitter.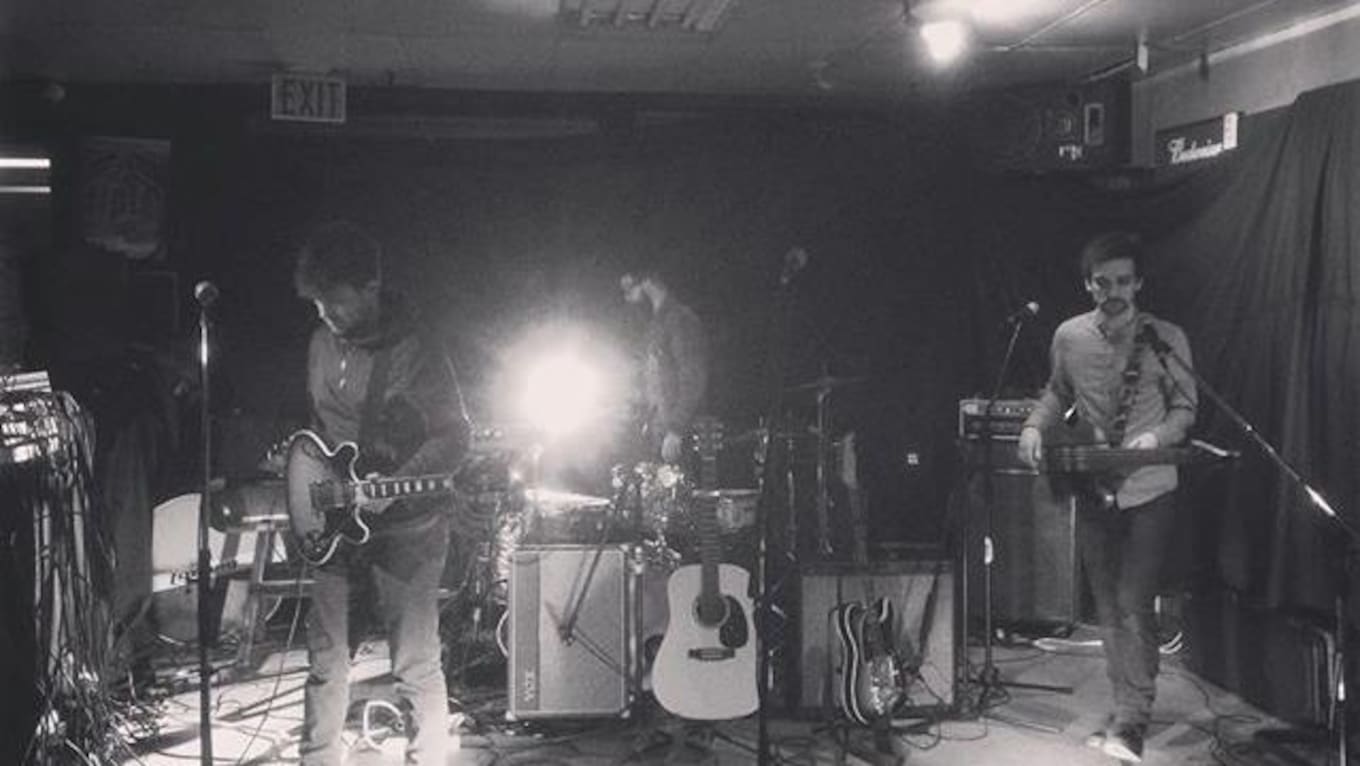 Were you nervous when you first met him?
I was nervous after I met him. I'd still be nervous to meet him, for sure. He's a great guy.
Talking about musicians, who are some of your favourites?
I love Fleet Foxes. Fleet Foxes, Father John Misty.... those whole group of musicians is definitely up there as one of my biggest influences in music that I listen to every week. Led Zeppelin is also one that I just ... my mind boggles over. There's so many bands that I love listening to. You always go through those phases to where it's like, I'll listen to a band non-stop and that's the only band I listen to for the entire month and then I'll move on to something else. Sometimes it'll last longer than that.
If you could choose to tour with any musician, who would it be?
I would have to say Father John Misty. I just love his music. I love his whole thing. The sarcasm and everything to it is all ... I don't know, it's just I love everything about it. I feel like I would just enjoy every show he ever put on.
What song do you wish you wrote?
"God Only Knows" by the Beach Boys. It's just a perfect song, it has everything. It's got amazing chord structure, just the melody and on top of that, too, I'm just a huge Beach Boys fan.
What does being a successful musician mean to you?
I just want to be able to pay my bills and do that, and always have work coming in. To me, that's success. If you have enough professionalism and people want you enough that you can keep doing shows and stuff, that's what I would say is a successful musician.