From 2,000 submissions, down to four. Musical acts from across Canada vied for top spot in Searchlight 2016. Coming up this Sunday, the four finalists will perform on CBC-TV in front of a live audience and our celebrity judges — Maestro Fresh Wes, Sarah Blackwood and Dallas Smith — to determine the grand prize winner. Below are the local listings.
– 8:30 p.m. (Newfoundland and Labrador)
– 8 p.m. (Nova Scotia, P.E.I., New Brunswick)
– 7 p.m. (Quebec, Ontario)
– 6 p.m. (Manitoba)
– 9 p.m. (Saskatchewan, Alberta, B.C.)
– 8 p.m. (N.W.T)
Get to know one of the top four right now. It's Toronto's very own Teo Milea.
What were you doing when you found out you had made the top four?
I was on the street ... I was walking with Raluca (my wife) and I had a coffee in my hand and I said, "This is not possible, no way! I'm already in the top four? This is unbelievable, it's amazing."
What was the first thought that went through your mind?
I was thinking that I'm living the Canadian dream, for real.
What has been the highlight of your career, so far?
Definitely, this [Searchlight] is one of the most important moments in my life. This is not a step, this is a huge jump in my career. Also, in 2013, I was invited into the Dortmund opera in Germany for a ballet gala. I was the first pianist in the world who was invited to perform in that gala.
You composed all of the songs? How long did it take?
I had a song, "Agony and Ecstasy," and the ballerina called me one day and she said, "Hi, I'm Monica and, I like your song." I said, "OK, thank you so much. I'm so happy!" Then she said, "I would like to dance and perform with your song in a huge gala." And, I said, "OK, you can have the song." She said, "No, I would like to have you live." And, I said, "Whoa!" We went to Germany and we had one week of rehearsals, three times a day. Thirty minutes before the show, the director came to tell me: "I forgot to tell you you're the first pianist who's performing in this ballet gala for 18th edition." It was fantastic!
Were you nervous? There were thousands of people in the audience.
I wasn't very nervous because I wrote that song, it's huge ... it's 10 minutes. It's very technical. I have to watch also the keys and my fingers and my hands. But just with one eye ... and with the other one I have to watch the ballerina and see how they're dancing. I have to be on the same time. I knew all the movements, when he pulled her up and when she jumps — it was awesome!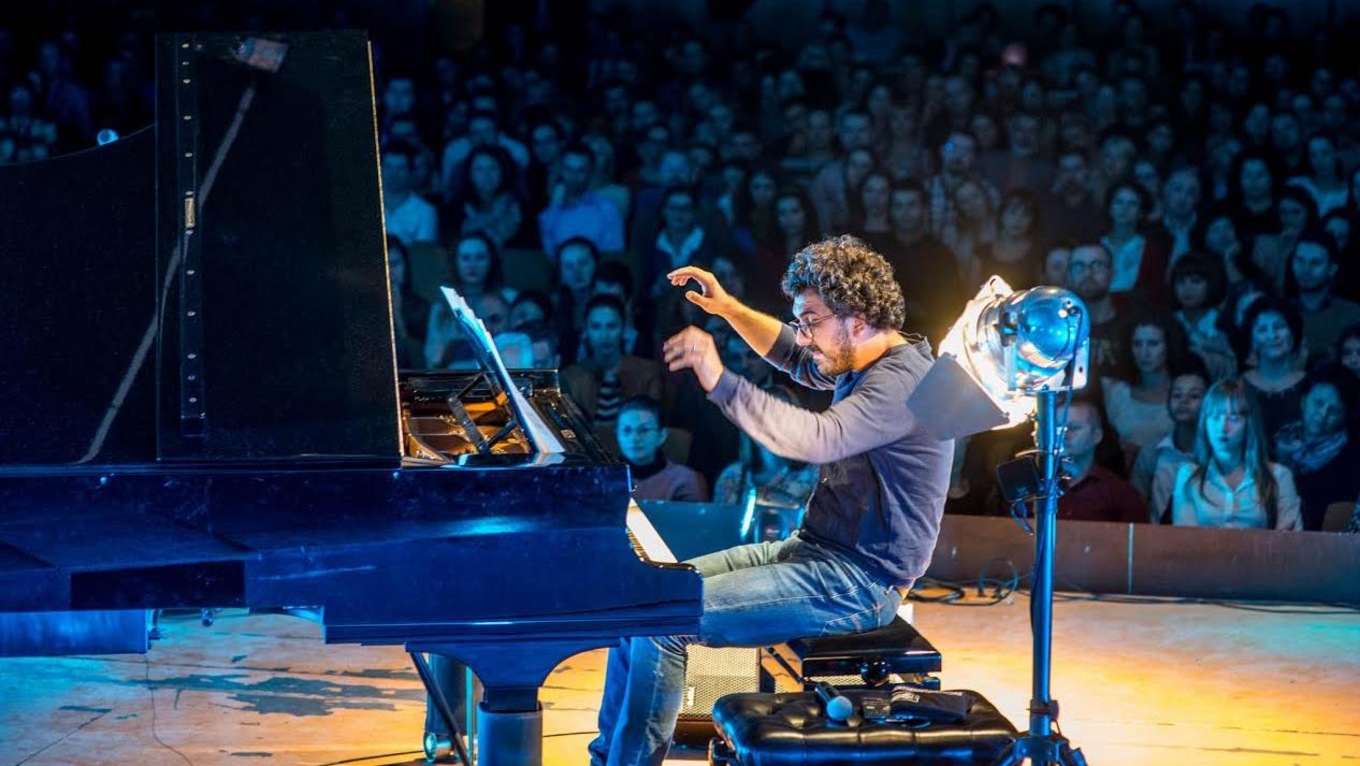 If you could tour with any musician, who would it be?
I would choose Chris Botti because he plays in a different way using the trumpet. I like his sound. He's a cross-over trumpet player and in his music you feel that warmness and kindness and full of respect. I'm following him and I saw how respectful he is with his crowd and this is so important for me.
What are some of your favourite musicians?
I will start off with the greats in classical, which is Bach and Mozart — they are my teachers. And, I'll list: Chopin, Rachmaninoff is my favourite, and then I will jump in our world to Michael Newman, and Philip Glass.
That's a good list.
Yes, in my music you will [have] different variances.
Talking about songs, what song do you wish you wrote?
Definitely, the next song that I'll write will be about Toronto. This is my hometown now and I want to dedicate my new hometown a song which I will call "Toronto."
What does being a successful musician mean to you?
To be a hard worker, a very sensitive person, full of respect and very grateful.