It's hard to believe that, more than two months ago, musicians from across Canada were just starting to enter CBC Music's Searchlight competition.
More than 2,000 acts submitted songs, ranging from hip-hop to rock to country to folk-indie, showcasing diverse talents from coast to coast to coast.
This year's Searchlight competition had a big twist: the top four finalists vied for the grand prize on a prime-time televised broadcast on CBC-TV, competing in front of a live audience and our celebrity judging panel.
Musicians also had the chance to have their entries heard by a Searchlight industry panel, which included music programmers, journalists, label representatives, managers, radio/TV hosts, publicists and more.
But, in the end, one act was named Canada's Searchlight winner.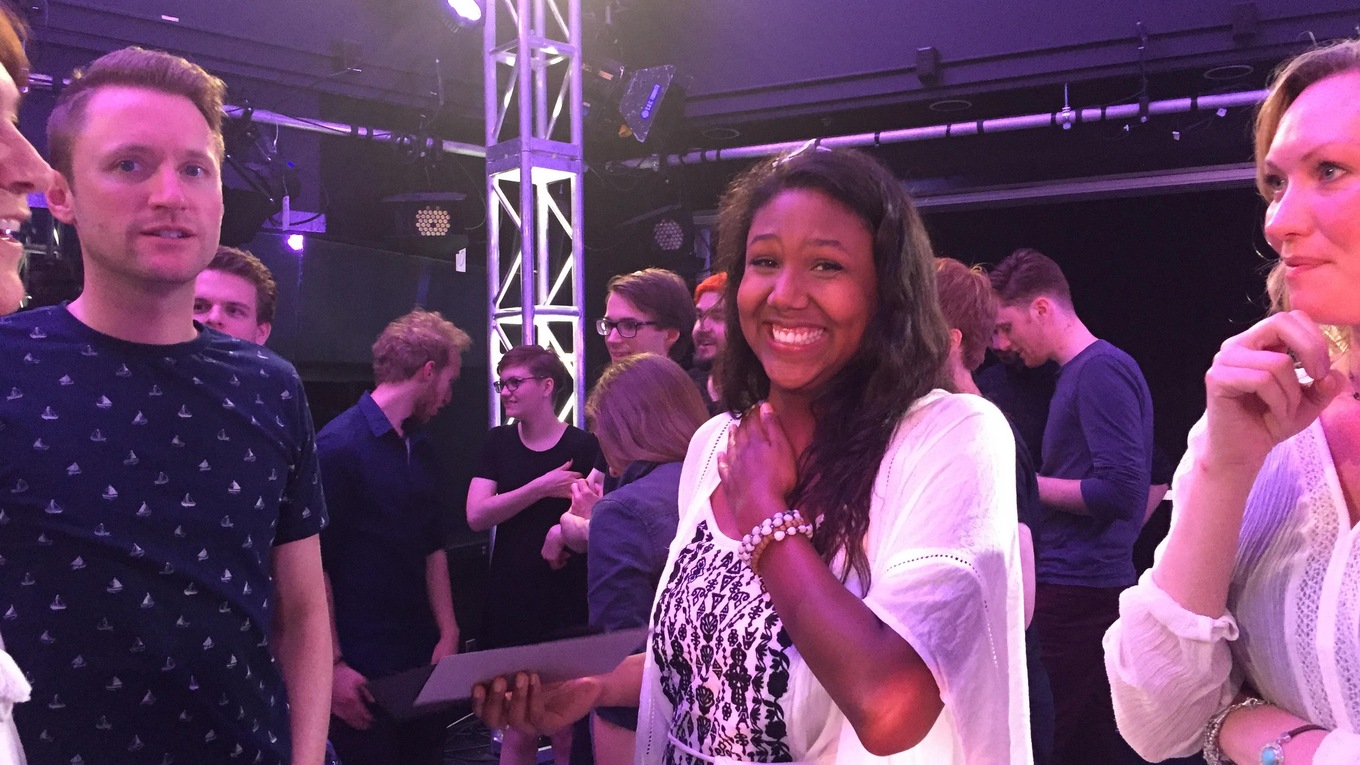 Today, the Searchlight judges revealed their winner: Desirée Dawson, from Surrey, B.C., has been crowned Searchlight champion. She'll appear at the CBC Music Festival in Toronto on Saturday, May 28, and will receive $25,000 from Yamaha Canada Music and a Career Booster Package from Canadian Musician magazine worth over $25,000.
Congratulations, Desirée! Take a listen to her interview on q with Shad about her winning entry, "Hide."