For the first time, the winner of Searchlight was revealed on CBC-TV across the country. Four acts took the stage and blew the judges away, but some of the most amazing moments happened backstage. Take a step behind the cameras, into the artist green room, and see what the moments leading up to the Searchlight 2016 finale were like for the artists.
First, the final four bands got to know each other over lunch, and then decided to play some cards.
After eating, and a few games of cards, there was a rehearsal for the bands, and TV crew. While each band performed, the rest of the musicians hung out in a green room, where they played games, watched TV, and even jammed to each other's songs. Here's Desirée Dawson performing her Searchlight entry 'Hide' along with Paul Barton, who played with Searchlight entrant Andi.
This piano in the green room got a ton of use, here's Searchlight finalist Dylan Menzie playing "God Only Knows" by the Beach Boys.
From original compositions, to cover songs, there was a lot of creativity flowing in the green room, which inspired this improvisation between Searchlight finalists Desirée Dawson and Teo Milea.
While the bands hung out in the green room, the TV crew prepared the stage, which included everything from setting up lights, cameras, and instruments, to preparing the judges, Dallas Smith, Sarah Blackwood, and Maestro Fresh Wes. Here's a shot of them from one of the camera operators' tables.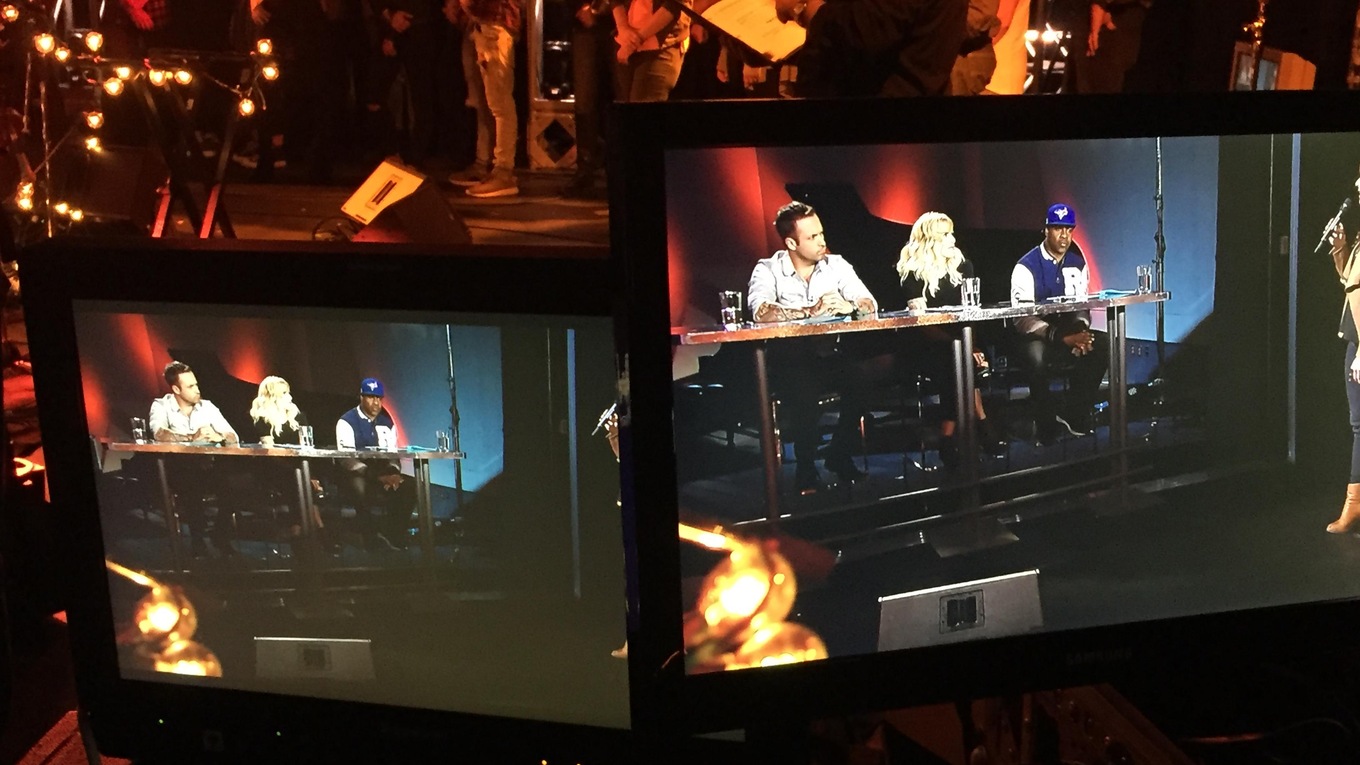 After rehearsals came the real thing — the taping of the Searchlight 2016 finale. But first, the bands and judges had to head to makeup!
Each group had a great performance, from a stage filled with Andi's seven-piece-band, to a candle-lit solo performance from Desirée Dawson, here is what the performances looked like from the crowd.
After the performances, there was only one thing left to do: crown the champion.
(Photos/Video by Kiah Welsh; Compiled by Kerry Martin)