2015 wasn't supposed to be a good year for jazz. The annual Nielsen Music report was issued early in the year and, if you did the math, jazz ranked as the least popular genre of music — just ahead of children's music. By the end of the year, however, jazz underwent a redemptive arc. In its year-end jazz roundup, the Washington Post declared 2015 as the year jazz reasserted itself, citing the same Nielsen report.
So what happened to change things? It turns out that jazz received a welcome boost from outside the genre from one of the year's most influential records.
About a week after the Nielsen report surfaced in March, Compton, Calif., rapper Kendrick Lamar released his sophomore major label album, To Pimp a Butterfly. As 2015's year-end album lists have rolled in, Lamar's album is one of the most critically lauded records of the bunch, regardless of genre. The album was ranked number one on lists compiled by publications like Rolling Stone, the Guardian and Pitchfork, to name a few.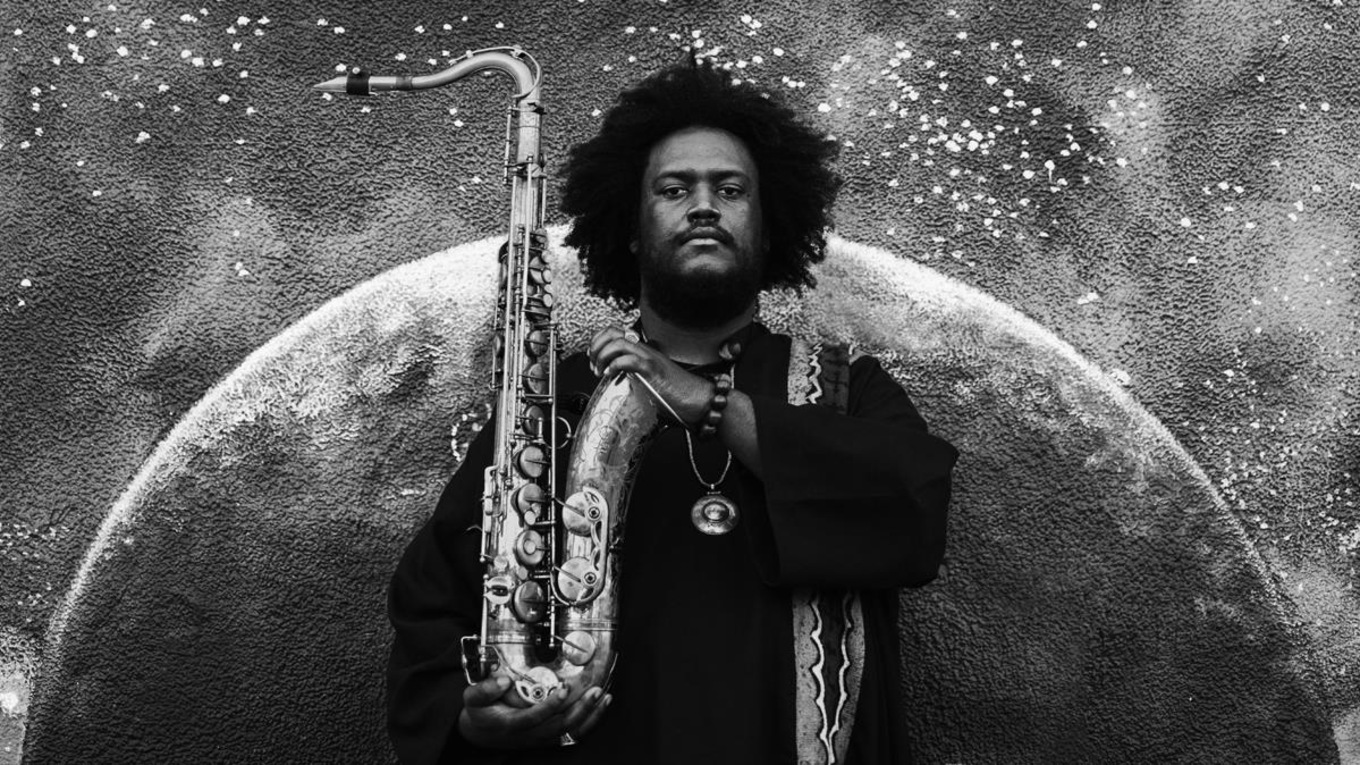 There are countless things that can be said about To Pimp a Butterfly, as the cavalcade of thinkpieces on the album clearly demonstrated. Helping Lamar garner 11 Grammy nominations this year, the album was undoubtedly a critical and commercial triumph, capturing both the macro-level social tensions in the United States as well as Lamar's own sharply personal battle of struggling and reconciling his fame with his origins. It broke streaming records on Spotify the first week of its release, contained U.S. President Barack Obama's favourite song of the year ("How Much a Dollar Cost"), inspired David Bowie's new record and provided a cathartic outlet for people protesting against police brutality via "Alright."
Editor's note: strong language in the video below.
From a sonic perspective, To Pimp a Butterfly is unquestionably a hip-hop record (Snoop Dogg and Dr. Dre cameos, natch) that acknowledges its debts to funk and soul with its inclusion of Ron Isley and George Clinton. However, it is also unquestionably riddled with jazz influences. Delving into the making of the album, Billboard described Lamar as "the John Coltrane of hip-hop." And when you take a look at the liner notes, it becomes clear that To Pimp a Butterfly is a critical gateway to some of the most exciting musicians and movements currently happening in jazz.
"I think it's one of the best examples of the last five or 10 years of how jazz is changing and how it's melding with other forms of music," says Chester Hansen, bassist for 2015 Polaris Music Prize shortlisted Toronto jazz rebels BadBadNotGood, speaking to CBC Music.
"If you look at the guys that are on that album too there's a [tenor] saxophone player named Kamasi Washington that is all over the album and he recently put out an album of his own called The Epic and it's like a two-hour long crazy jazz album. But it sounds really modern. Even though there's no rapping on it or whatever, it feels like a modern jazz album, like where jazz is going."
Hansen is right — except that Washington's album isn't merely two hours long. At 171 minutes, The Epic's often spine-tingling take on cosmic, spiritual jazz actually pushes much closer to the three-hour mark. Released a couple of months after To Pimp a Butterfly, the album benefitted from Washington's involvement in Lamar's record and is arguably the only jazz record to consistently appear on the same year-end lists the hip-hop artist is dominating.
The Epic includes a 32-piece orchestra, a choir and Washington's own 10-piece band that he has played with since he was a teenager, largely pooled from a collective called the West Coast Get Down. Consequently, the album's title seems like a matter-of-fact statement rather than a chest-thumping declaration.
Speaking to CBC Music on a tour stop in Sweden last month, Washington talked about his inspirations for his wide-ranging opus.
"I have two sides to my musical experiences," says Washington who, like Lamar, hails from the Los Angeles area. "I have this band that I kinda grew up with [where] we've played together very free, very wide open, where our music can go anywhere. And then I studied composition and arrangement in school so I've always done horn arrangements, orchestras, chamber groups, I've done some film scores and stuff like that. So I kinda wanted to combine those two worlds in my show."
"It was actually like listening to [Marvin Gaye's] What's Going On, Doug and Jean Carne, [jazz drummer Max Roach's] Percussion Bittersweet, Africa/ Brass [by] John Coltrane, stuff like that definitely had influence," he continues. "But I was always into Stravinsky. I always wanted to play on top of that music too. Symphony of Psalms was one of the biggest influences for me."
Washington's eclectic approach to his own music mirrors hip-hop to an extent, which notably mined '90s jazz records for samples, but ironically this wasn't necessarily the process while working with Lamar in the studio.
"I think the biggest difference in the past was that those [hip-hop] records were based off jazz samples, old records, and Kendrick has got jazz musicians who are making jazz today and basically having them create something new and that's the main difference," says Washington. "He allowed the musicians to really imprint themselves on the music, make an impact on the music and I think that was a big part of it. He's such a great musician, he's not thrown off easily, so it's not like you're gonna do something so he can't figure out his thing on top of it. He can figure out anything. He can rap on top of anything."
There are plenty of other jazz connections on To Pimp a Butterfly. The first track on the album, "Wesley's Theory," is produced by renowned electronic musician Flying Lotus, a.k.a. Steven Ellison, whose last record, You're Dead, featured a collaboration with Lamar. It also featured plenty of contributions from renowned bassist Thundercat, sparking debate on whether it should actually be categorized as a jazz record. To further the connection, Ellison, who is the grand nephew of Alice Coltrane, released Washington's The Epic on his label, Brainfeeder.
Along with Thundercat, Flying Lotus is currently at work on a new Herbie Hancock record. Evidently, the veteran jazz legend is aware of the scene coming out of California, which is influencing jazz musicians all over.
"There's a scene that's happening, kind of an underground movement that's given partially to a connection to jazz or a new form of jazz," Hancock told Billboard, speaking about the project. "It's very difficult to [be] definite because what's involved is very often hip-hop and rap and electronics and jazz elements, classical elements. It's pretty broad-based, very open. It touches on the experimental while at the same time touches on the street."
To Pimp a Butterfly also features Robert Glasper on several tracks, a pianist known for pioneering the incorporation of hip-hop into jazz, something Hansen freely acknowledges.
"Glasper and guys like that were huge for us when [BadBadNotGood] were kinda getting together," he says. They're so amazing just for what they did in gradually bringing hip-hop into the jazz world and vice versa, like covering [J. Dilla] tunes and stuff through that, so that was definitely very inspiring for us."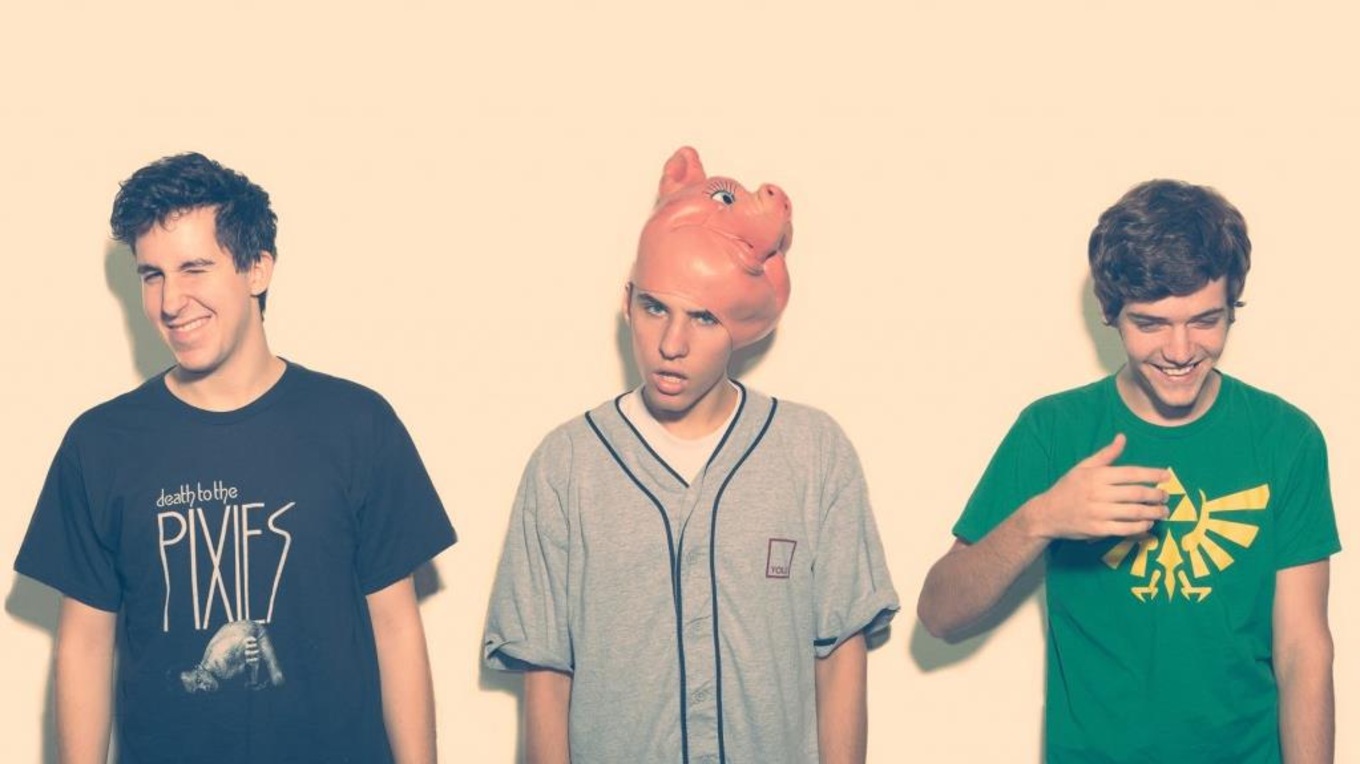 Another key musician on To Pimp a Butterfly was Lamar's longtime collaborator, saxophonist Terrace Martin, who has been identified as the person responsible for bringing Lamar's jazzy sound to life. Martin — who, like Washington, did gigs with Snoop Dogg and other hip-hop artists while being a classically trained jazz musician — has a style that's an irrevocable synthesis of the two genres.
"I fell in love with the saxophone by listening to A Tribe Called Quest, Midnight Marauders and The Low End Theory," Martin told Billboard earlier this year. "I think that is the importance of hip-hop and jazz — they're both closely related, and once you hear jazz, you always want to look something up, like 'Let me look up who played this song,' or 'Let me look up more jazz.' I think it helps people really want to dig in and learn more about what they're listening to. Jazz people can be pretty close-minded. Like when Robert [Glasper] first came out, a lot of the other jazz cats were like 'Oh, that's not jazz.' I'm like, if you're under a certain age, how the f--k you know what jazz is? We all got the same reissues motherf--ker."
Martin's comments point to a generation gap between jazz and hip-hop audiences, and his point about reissues and the reticence to changing sounds may also explain the stats that peg jazz's popularity at an all-time low.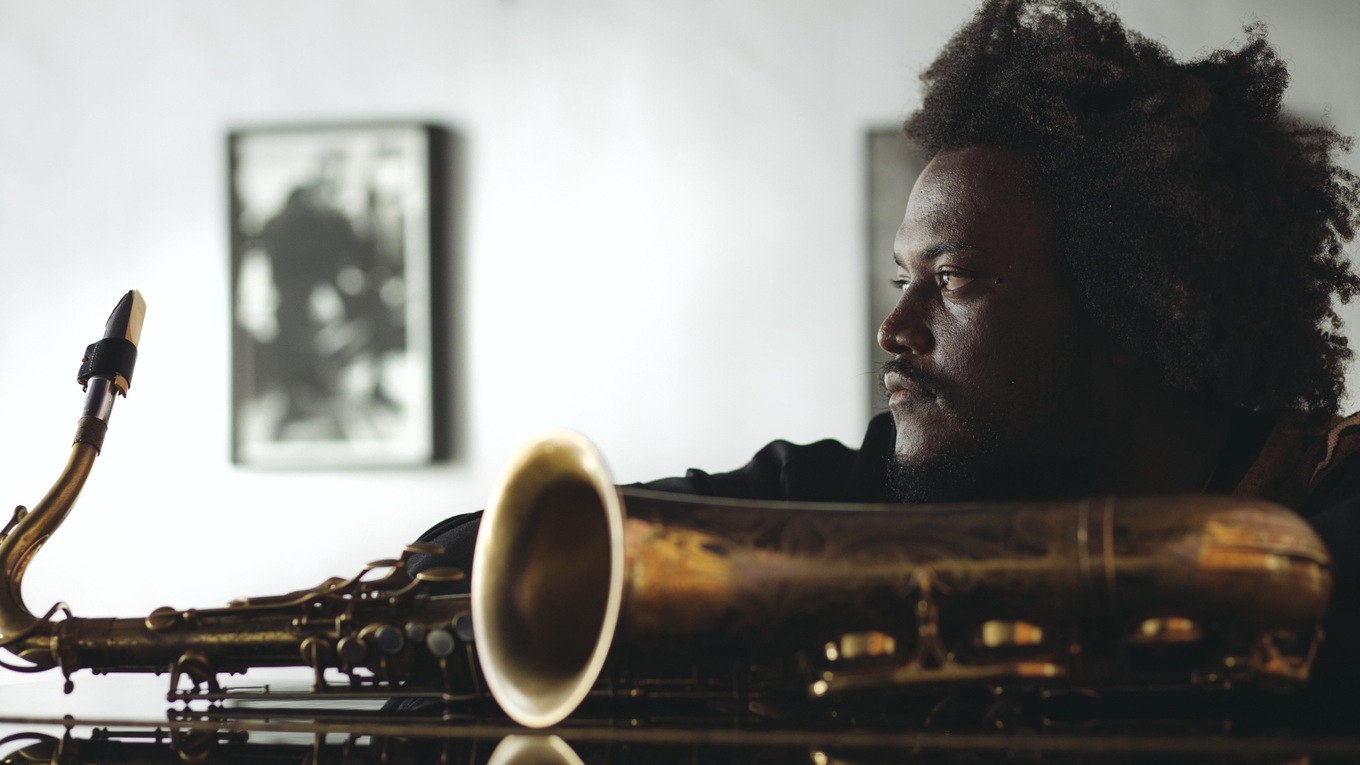 "I think it's changing now but [jazz] had gotten to a place where the emphasis was on what was made 60 years ago," says Washington. "It kinda took out the relevance of what's happening today and I think even though funk, rock 'n' roll, hip-hop, you know, they're not new forms of music. They're between 40 and 70 years old themselves, but the emphasis is not what happened in the past. ... You don't expect Radiohead to somehow pay homage to the Beatles in every record they make, y'know? And in jazz it was kinda like that. This notion that it was this music of the past. And it led people to look at [it] like you don't need to buy the new jazz records because the new jazz records are kinda inferior to the old records that I already have or can find on YouTube, y'know. And it took a lot of the relevance away from the music."
To Pimp a Butterfly has definitely helped in raising that relevance factor, according to Hansen.
"It's incredible that Kendrick can make an album like [his major label debut] good kid, maad city and his very next thing is like this totally progressive, crazy, jazzy, hip-hop album," he says. "He probably lost a few fans, but I would hope he gained tons and exposed his fanbase to a whole other side of music that they never thought about."
As for Washington, he's looking ahead to the future, where jazz remains relevant and defies low numbers on reports for years to come. The Epic was the first release to emerge from a West Coast Get Down Crew recording camp, where six albums were recorded in 30 days, including a project that fuses jazz with classical and death metal.
"I think all these records are gonna be groundbreaking," says Washington, referencing the records made at those intense sessions. "There's so many places it can go. The thing I think is gonna be [important] is what it does for the generation that comes after us and how many new doors are gonna be opened for them to take this even further."
The creative freedom Washington speaks of comes from willfully blurring genres and eschewing the recycling the past. In essence, it means jazz would do well to adhere to its core principles to remain relevant.
"The main point and idea of jazz is it's not really anything specific, but it's more about approaching music in a thoughtful way and improvising," says Hansen. "It's all about the approach of the way you're playing something. It doesn't really matter what you play, it's how you do it."
Follow me on Twitter at @vibesandstuff