In 2015 we lost two Kings (B. B. and Ben E.), the singer who told us what happens "When a Man Loves a Woman" and the songwriter behind some of the massive hits of the '90s.
In the gallery below, CBC Music looks at some of the musical voices that were silenced in the last 12 months.
James Dickens
(Dec. 19, 1920, to Jan. 2, 2015)
Dickens was an American country singer and a member of the Grand Ole Opry. Standing just four feet 11 inches tall, he was known as "Little Jimmy Dickens." Dickens suffered a stroke on Dec. 25, 2014, days after his last appearance on the Grand Ole Opry.
He died of cardiac arrest. He was 94.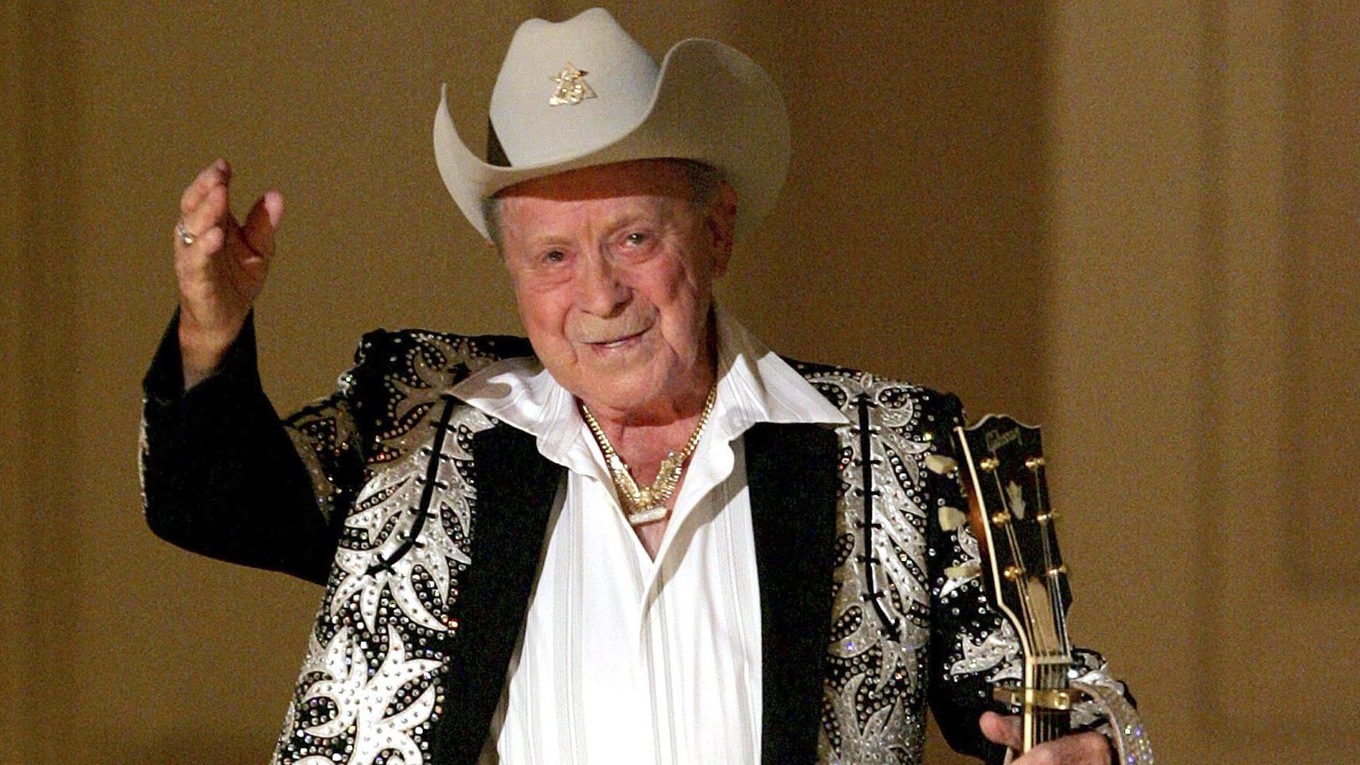 ---
Andraé Crouch
(July 1, 1942, to Jan. 8, 2015)
Crouch was a singer, songwriter, producer and pastor who combined the message of the gospel with contemporary musical styles.
He suffered a heart attack. He was 72.
---
Clifford Adams
(Oct. 8, 1952, to Jan. 12, 2015)
Adams was the longtime trombonist for R&B group Kool and the Gang. He also performed with Patti Labelle and Duke Ellington as well as releasing two solo albums over the course of his career.
He had liver cancer for over a year. He was 62.
---
A$AP Yams, a.k.a. Steven Rodriguez (A$Ap Mobs)
(1989 to Jan. 18, 2015)
At 17, A$AP Yams founded the hip-hop collective A$AP Mobs: a host of producers, musicians and visual artists including A$AP Rocky, A$AP Lou and A$AP Ferg.
He died of an accidental drug overdose. He was 26.
---
Dallas Taylor
(April 7, 1948, to Jan. 10, 2015)
Taylor was a session drummer who played on Crosby, Stills and Nash's eponymous debut album. He also played with Stephen Stills's band, Manassas, and with Van Morrison at the Montreux Jazz Festival.
He died of complications from kidney disease. He was 66.
---
Anita Darian
(April 26, 1927 to Feb. 13, 2015)
From roles with the New York City Opera to concerts honouring the Great American Songbook, the American soprano's career spanned more than 60 years.
She died from surgical complications.
---
Lesley Gore
(May 2, 1946, to Feb. 16, 2015)
Gore recorded her signature pop hit "It's My Party" in 1963 at the age of 16. It went on to sell over one million copies and was nominated for a Grammy Award. She worked as an actress and composed songs for the 1980 film soundtrack for Fame with her brother Michael Gore.
She died of lung cancer. She was 68.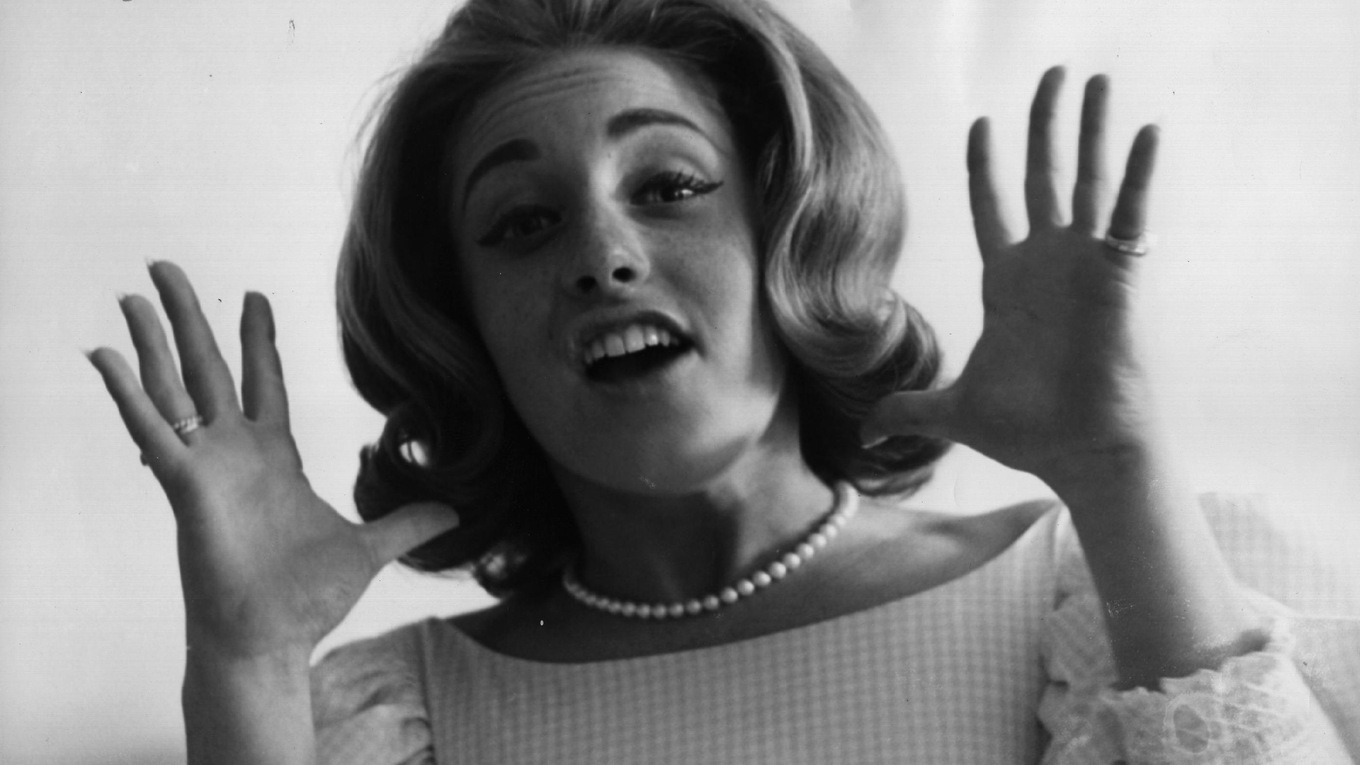 ---
Lew Soloff
(Feb. 20, 1944 to March 15, 2015)
Soloff worked with jazz greats Tony Scott, Maynard Ferguson and Tito Puente but is most known for his work with Blood, Sweat and Tears from 1968 to 1973.
He died of a heart attack. He was 71.
---
Mike Pocaro (Toto)
(May 29, 2015, to March 15, 2015)
Pocaro joined Toto as a bass player shortly after the release of the hugely popular Toto IV. As his health began to fail in the mid-2000s he stopped touring with the band.
Pocaro died from amyotrophic lateral sclerosis. He was 59.
---
Bob Burns (Lynyrd Skynyrd)
(Nov. 2, 1950, to April 3, 2015)
Burns was the original drummer for Lynyrd Skynyrd. He left the band in the early 1970s but reunited with them for one performance when the band was inducted into the Rock and Roll Hall of Fame in 2006.
Burns died in a single-vehicle car crash. He was 64.
---
Bill Arhos
(Nov. 3, 1934, to April 11, 2015)
The founder of the venerable music program Austin City Limits, Arhos went on to serve as the program's producer, program director, vice president of programming and executive producer from 1975 to 1999.
Arhos died of heart disease. He was 80.
---
Percy Sledge
(Nov. 25, 1940, to April 14, 2015)
Sledge topped the Billboard Hot 100 and R&B singles charts in 1966 with the hit song "When a Man Loves a Woman." The song charted twice in the U.K. — once in 1966 (number four) and again in 1987 (number two) after it appeared in a commercial.
Sledge died of liver cancer. He was 74.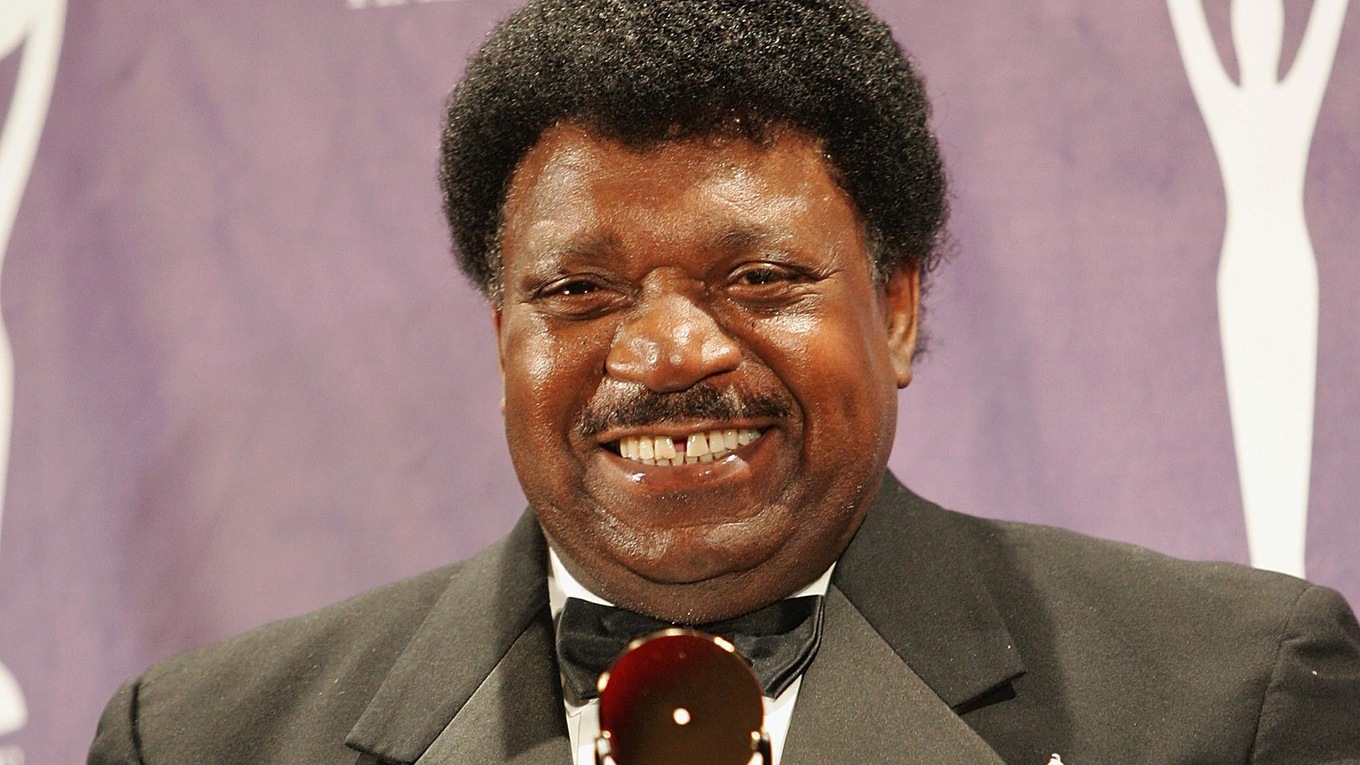 ---
Johnny Kemp, R&B singer
(Aug. 2, 1959, to April 16, 2015)
Kemp's biggest single "Just Got Paid," which made it to the top 10 of the Billboard Hot 100 chart and topped the Black Singles chart in 1988 remains the perfect song to sing when that direct deposit hits.
Kemp's body was found floating at a Montego Bay beach. The exact cause of death is unknown. He was 55.
---
Jack Ely (the Kingsmen)
(Sept. 11, 1943, to April 16, 2015)
Ely was the co-founder and singer for the Kingsmen, the band known for its 1963 hit song "Louie Louie" that the FBI — after investigating the suspected pornographic lyrics — concluded to be "unintelligible at any speed."
Ely suffered from an unknown illness. He was 71.
---
Ben E. King
(Sept. 28, 1938, to April 30, 2015)
King was one of the lead singers in the Drifters, singing lead on hits like "This Magic Moment" and "Save the Last Dance For Me," but he is likely best known as the co-composer and singer of the 1961 classic "Stand By Me." A song that charted in the top 10 twice — once in 1961 and again in 1986 when it was used as the theme to the Rob Reiner film of the same name.
King died of natural causes. He was 76.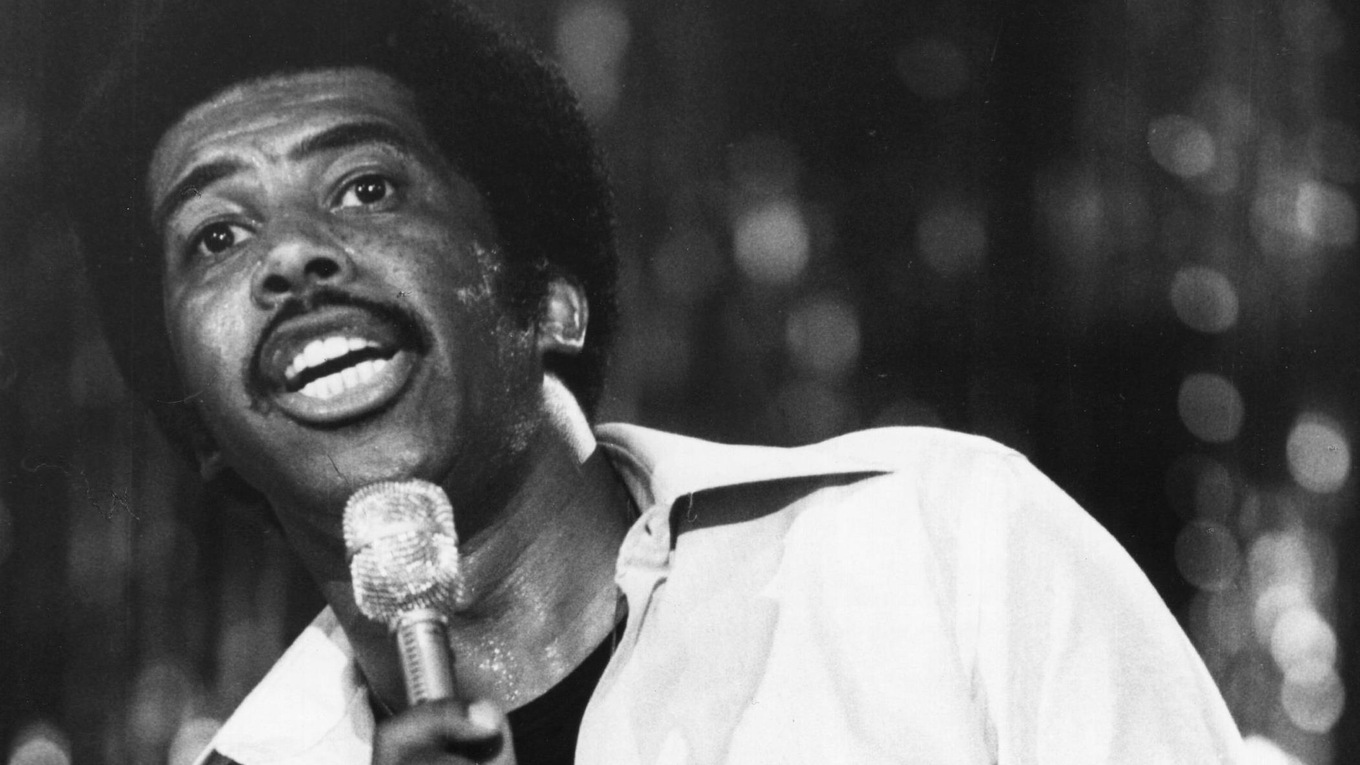 ---
Clarice Carson
(Dec. 23, 1929, to May 2, 2015)
The Montreal-born soprano sang in more than 60 performances with the Metropolitan Opera in New York in the '60s and '70s with her most successful role being that of Musetta in Puccini's La bohème. In the late 1980s she was inducted into Montreal Opera's Hall of Fame.
Carson died of kidney failure. She was 85.
---
Errol Brown (Hot Chocolate)
(Nov. 12, 1943, to May 6, 2015)
Brown's music career got started when he recorded a reggae version of "Give Peace a Chance" but couldn't release it without approval from John Lennon himself. He sent the recording in to Lennon's record company, Apple, where it was personally approved and released on the same label.
We know the British-Jamaican singer from the timeless Hot Chocolate hit "You Sexy Thing."
Brown died of liver cancer. He was 71.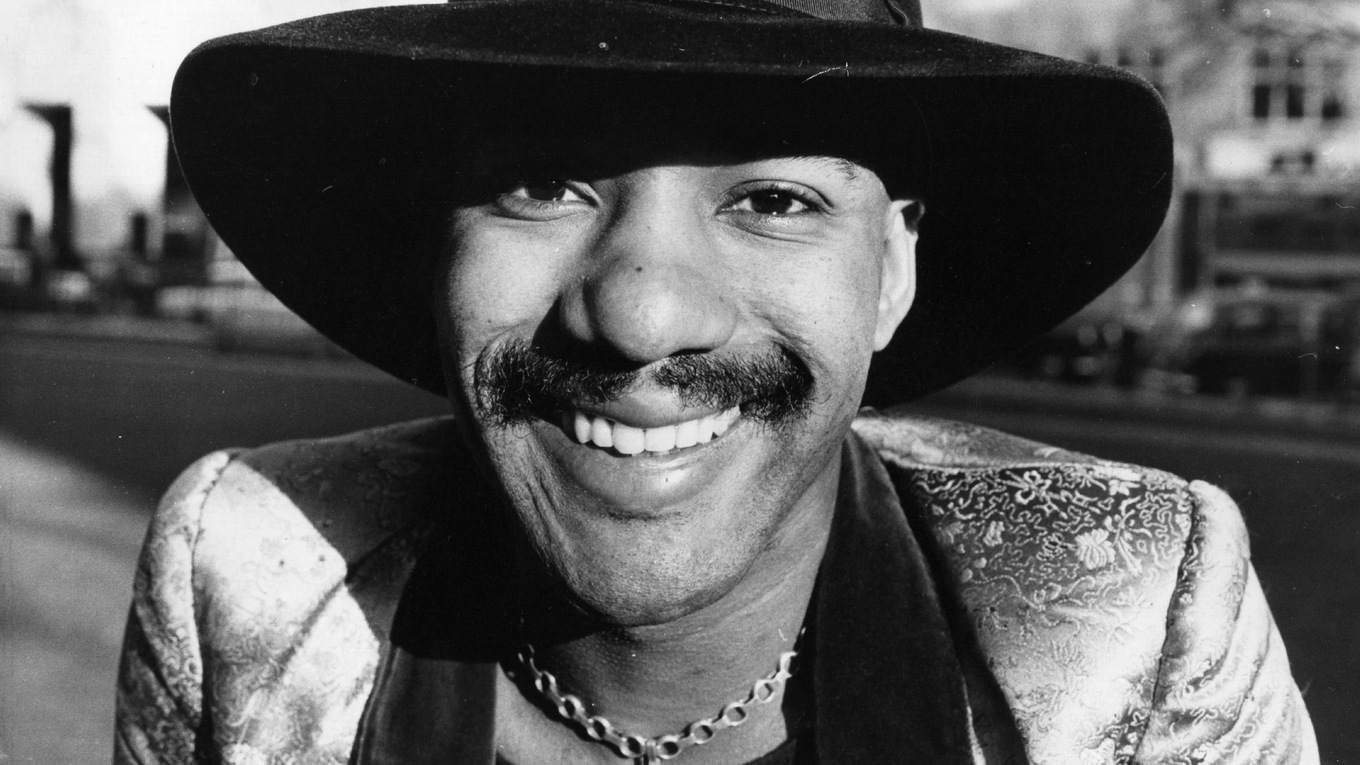 ---
Jerome Cooper
(Dec. 14, 1946, to May 6, 2015)
The free jazz percussionist and drummer from Chicago, Ill., played a variety of instruments including the balafon, chirimia and oboe. During his career he played with notable experimental jazz players like Cecil Taylor, Lester Bowie and Rahsaan Roland Kirk.
Cooper died from complications due to multiple myeloma. He was 68.
---
B.B. King
(Sept. 16, 1925, to May 14, 2015)
Riley B. King was one of the greatest guitarists of all time. Born on a cotton plantation in Mississippi, this son of sharecroppers bought his first guitar at age 12 and taught himself to play. That work ethic never left him as he was also known as one of the hardest-working musicians of all time, performing more than 200 concerts per year well into his '70s.
King died from complications due to Alzheimer's disease, congestive heart failure and diabetes. He was 89.
---
Chinx (born Lionel Pickens)
(Dec. 4, 1983, to May 17, 2015)
A member of the Rockaway Riot Squad, Chinx later joined French Montana's record label and was best known for his appearances on Montana's Coke Boys mixtapes.
Chinx died from a fatal gunshot wound. He was 31.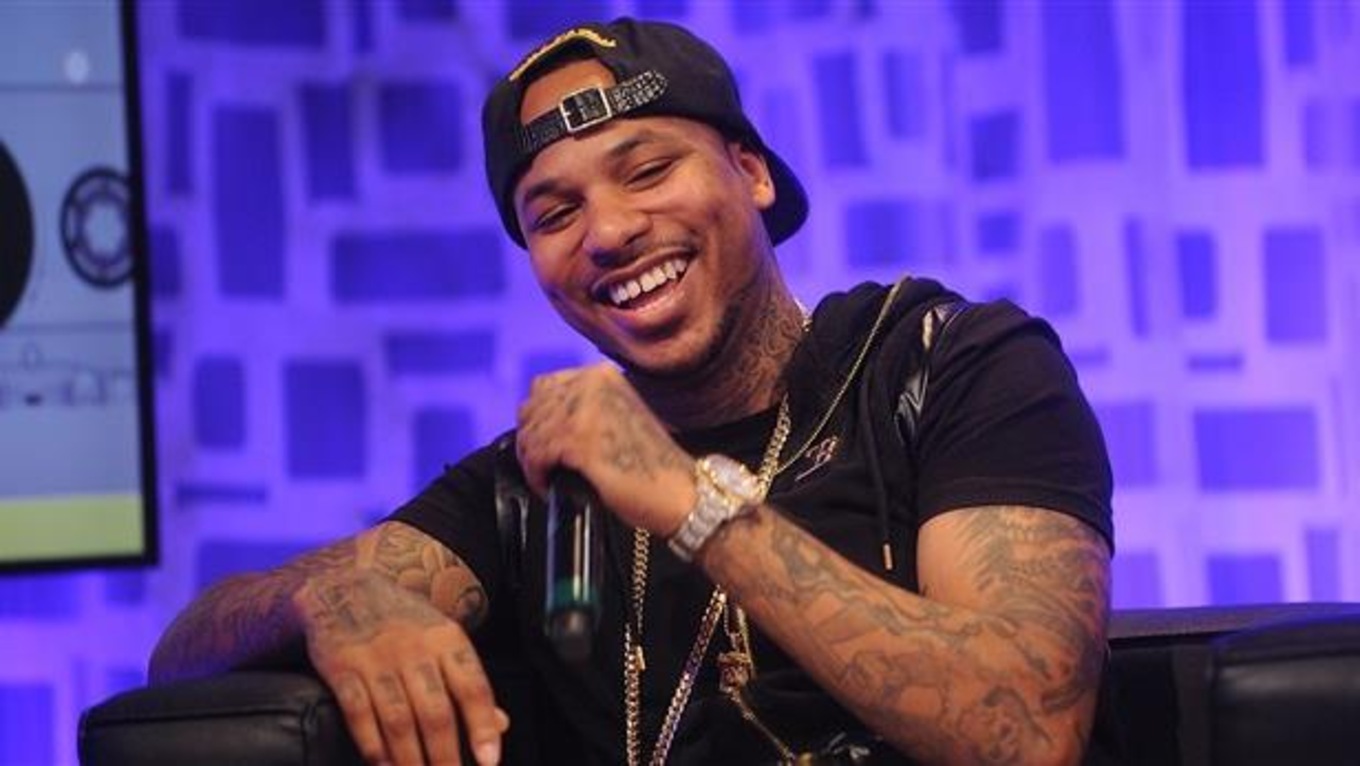 ---
Harold Battiste
(Oct. 28, 1931, to June 19, 2015)
Battiste first made his name in the music world as the arranger for Sam Cooke's debut single, "You Send Me," in 1957. By 1961 he formed the first African-American musician-owned record label, AFO (All For One) Records. He went on to produce and arrange records for Lee Dorsey, Dr. John and Sonny and Cher ("I Got You Babe").
Battiste died after a lengthy illness. His exact cause of death was not reported. He was 83.
---
Chris Squire (Yes)
(March 4, 1948, to June 27, 2015)
The English bass player was one of the founding members of Yes and played with them for 47 years.
Squire was diagnosed with acute erythroid leukemia in the spring of 2015. He died during treatment. He was 67.
---
Michael Masser
(March 24, 1941, to July 9, 2015)
This Chicago-born composer had the Midas touch, writing and co-writing several huge hits over the course of his career including ones for Diana Ross ("Touch Me in the Morning"), Roberta Flack and Peabo Bryson ("Tonight, I Celebrate My Love"), Natalie Cole ("Miss You Like Crazy") and four massive Whitney Houston hits ("Saving All My Love For You," "Greatest Love of All," "All At Once" and "Didn't We Almost Have It All"). He was also nominated for an Academy Award for co-writing "Theme from Mahongany (Do You Know Where You're Going To)" with Gerry Goffin.
Masser suffered a stroke in 2012 and his health never fully recovered. He was 74.
---
Jon Vickers
(Oct. 29, 1926, to July 10, 2015)
One of the world's leading Wagnerian performers, Vickers was a regular at the Metropolitan Opera in New York since 1960.
Vickers suffered from Alzheimer's disease. He was 88.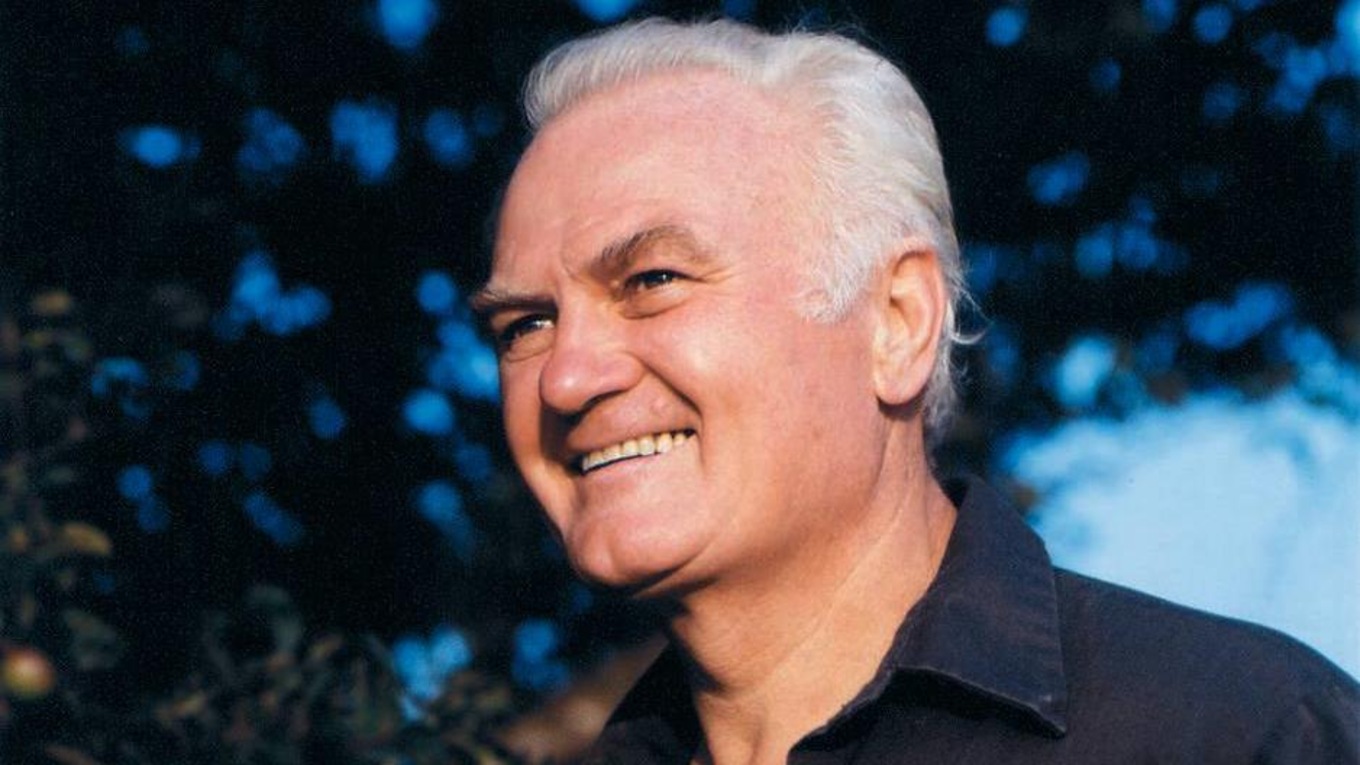 ---
'Diamond' Dave Somerville (the Diamonds)
(Oct. 2, 1933, to July 14, 2015)
The former CBC Radio broadcast engineer met a then unnamed quartet while at work. He became their vocal coach and when the lead singer left, Somerville took on that role and the quartet became the Diamonds.
Somerville died of cancer. He was 81.
---
Van Alexander
(May 2, 1915, to July 19, 2015)
Alexander scored dozens of films in the '50s and '60s. He was also the lead arranger for NBC's Dean Martin Show (1965-1974). In addition to working with Benny Goodman, Dinah Shore and Peggy Lee, he also arranged Ella Fitzgerald's signature hit "A-Tisket, A-Tasket."
Alexander died of heart failure. He was 100.
---
Don Joyce
(Feb. 9, 1944, to July 22, 2015)
Joyce was a member of the San Francisco experimental music group Negativeland.
He died of heart failure. He was 71.
---
Bobbi Kristina Brown
(March 4, 1993, to July 26, 2015)
The daughter of Bobby Brown (New Edition) and legendary singer Whitney Houston was found face down in a bathtub in her home. After being transported to hospital she was placed in a medically induced coma for four months. She remained in hospice care until her death.
She was 22.
---
Bob Johnston
(May 14, 1932, to Aug. 14, 2015)
A staff producer at Columbia Records, Johnson was the person behind some of the most popular albums of the '60s and early '70s, having worked with Bob Dylan (Highway 61 Revisited), Simon and Garfunkel (Sounds of Silence), Johnny Cash (At Folsom Prison) and Leonard Cohen (Songs from a Room).
Johnston's cause of death was not reported. He was 83.
---
Owens 'Boomer' Castleman
(July 18, 1945, to Sept. 1, 2015)
The Nashville musician was the inventor of the palm pedal, the device that allows electric guitar players to bend their strings in the manner that steel guitars do.
Castleman died of cancer. He was 70.
---
Hal Willis
(July 15, 1933, to Sept. 4, 2015)
Willis peaked at number five on the Billboard country charts in 1965 with his song "The Lumberjack." Willis and Hank Snow were the only two Canadian performers to tour with Elvis Presley. Willis was inducted into the Canadian Country Music Hall of Fame in 2010.
His cause of death was unreported. He was 82.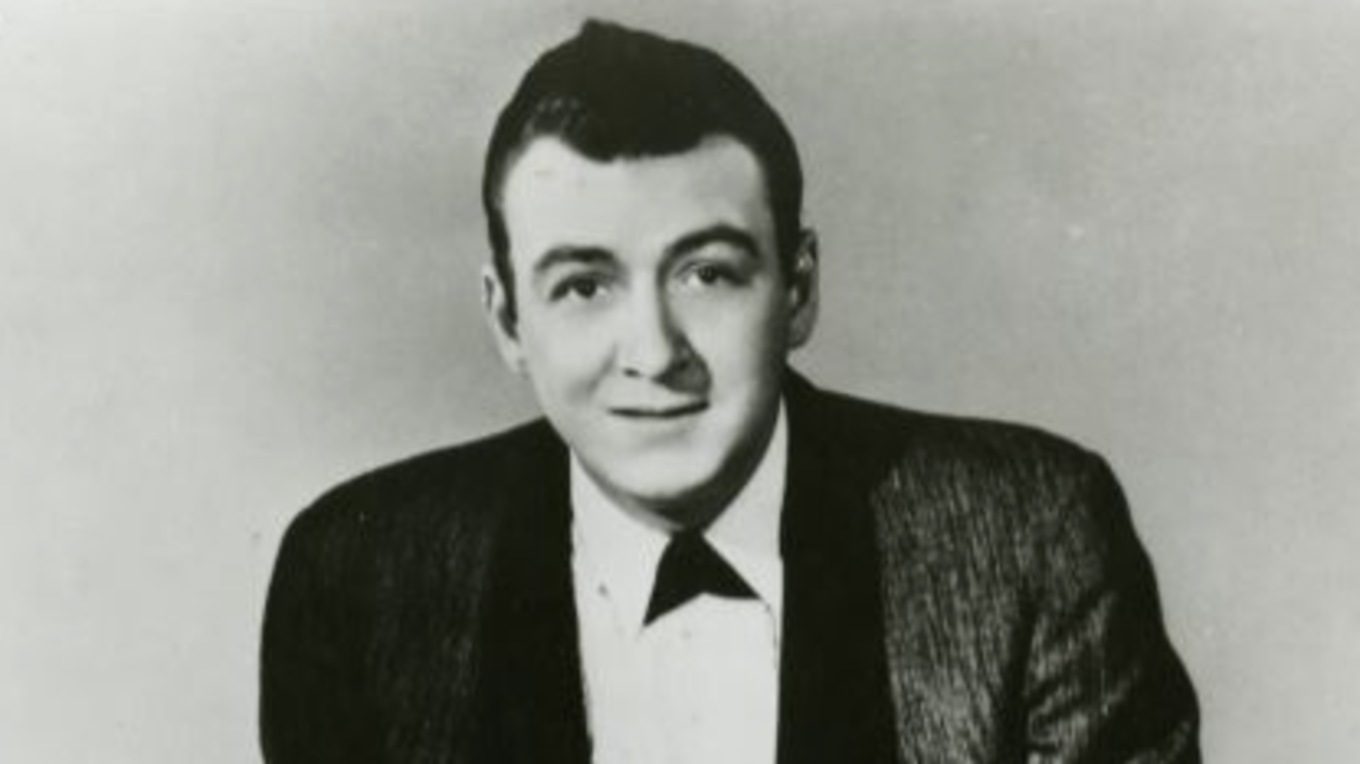 ---
Dennis Greene (Sha Na Na)
(Jan. 11, 1949, to Sept. 5, 2015)
As a member of Sha Na Na, Greene performed at Woodstock and did all of the choreography for the the television show named for the band (1978-1981).
After he left Sha Na Na, Greene went to law school and graduated from Yale. He went on to teach torts and constitutional law at the University of Dayton in Ohio.
He died of esophageal cancer. He was 66.
---
Jacques Israelievitch
(May 6, 1948, to Sept. 5, 2015)
Israelievitch was a soloist, conductor, teacher, the longest-serving concertmaster of the Toronto Symphony Orchestra, member of the Order of Canada and, when he was 11 years old, the youngest graduate in the history of Le Mans Conservatory. During his career, the violinist performed with some of the luminaries of classical music, including Carlo Maria Giulini, Emanuel Ax, Yefim Bronfman, and Yo-Yo-Ma.
He died of lung cancer. He was 67.
---
Gary Richrath (REO Speedwagon)
(Oct. 18, 1949, to Sept. 13, 2015)
Richrath was the former guitarist and songwriter of REO Speedwagon. He left the band in 1989 and released one solo album, Only the Strong Survive.
Richrath died from complications due to alcoholism. He was 65.
---
Christopher Jackson
(July 27, 1948, to Sept. 25, 2015)
Halifax-born Jackson was an organist, harpsichordist and founding director of the Studio de musique ancienne de Montréal (SMAM).
He died of complications from lung cancer. He was 67.
---
Phil Woods
(Nov. 2, 1931, to Sept. 29, 2015)
Woods was an avant garde alto saxophonist whose most recognizable work was a pop piece: the solo on Billy Joel's "Just the Way You Are."
Woods died from complications due to emphysema. He was 83.
---
Cory Wells (Three Dog Night)
(Feb. 5, 1941, to Oct. 20, 2015)
Wells was one of the original lead vocalists in Three Dog Night. When the band broke up in the late '70s, Wells and bandmate Chuck Hutton were able to keep the name, which they continued to tour under until recently.
Wells died of an infection related to blood cancer. He was 74.
---
Leon Bibb
(Feb. 7, 1922, to Oct. 23, 2015)
Bibb was a folk singer who grew up in Kentucky, performed on Broadway and moved to Vancouver in 1969. During his Broadway days, Bibb performed at the first Newport Folk Festival, sang on The Ed Sullivan Show and toured with Bill Cosby. He was also very active in the Civil Rights movement for most of his life. In 2009, he was made a member of the Order of British Columbia.
Bibb died of natural causes. He was 93.
---
Allen Toussaint
(Jan. 14, 1938, to Nov. 10, 2015)
Toussaint was a deeply influential musician working with many artists like Lee Dorsey, Aaron Neville, the Rolling Stones, Otis Redding, Elvis Costello, Paul McCartney and more. He also produced the original version of the oft-covered "Lady Marmalade" for '70s soul group Labelle. In 1998 he was inducted into the Rock and Roll Hall of Fame and in 2014 he was awarded the National Medal of Freedom by President Barack Obama.
Toussaint died of a heart attack in Spain, where he was performing a series of concerts. He was 77.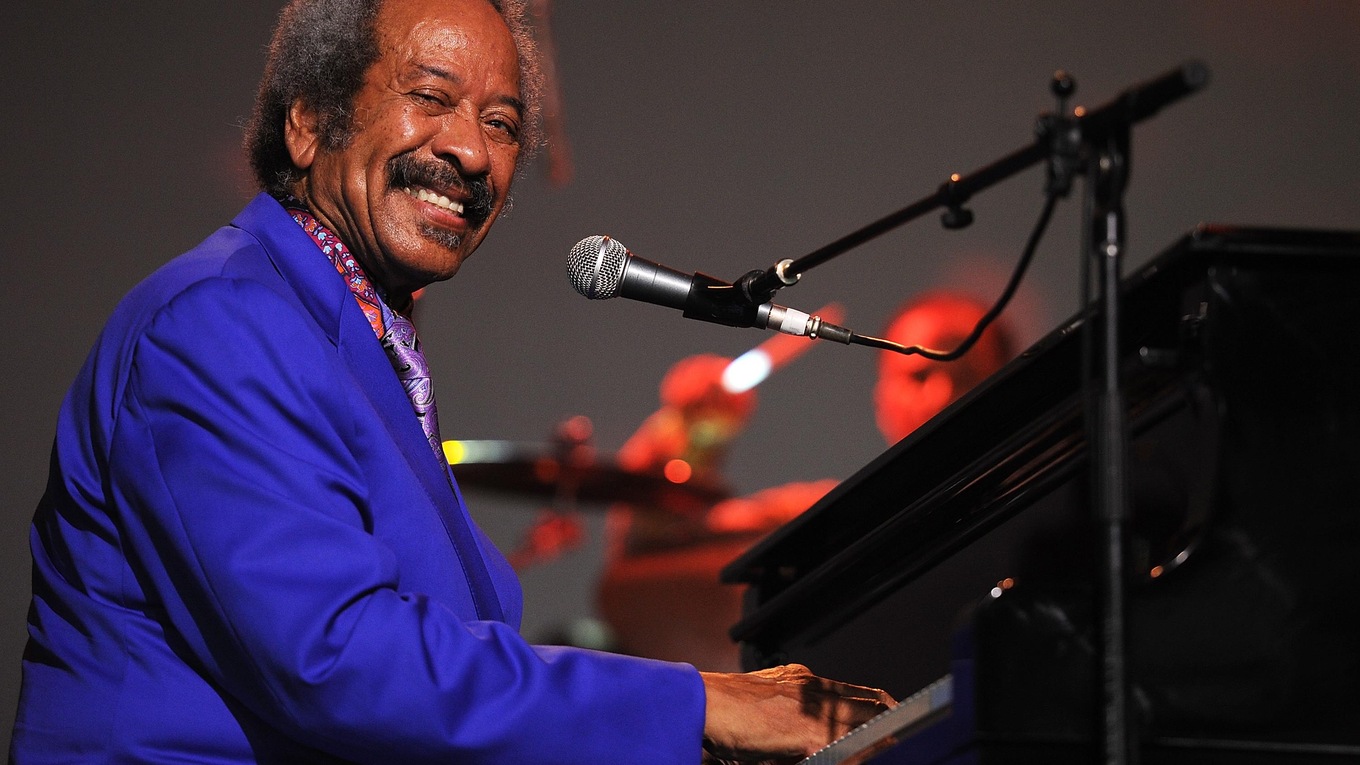 ---
Ron Hynes
(Dec. 7, 1950, to Nov. 18, 2015)
The "man of a thousand songs" was especially known for one song, "Sonny's Dream," which was recorded by many artists around the world including Stan Rogers and Emmylou Harris.
Hynes died of cancer. He was 64.
---
Cynthia Robinson (Sly and the Family Stone)
(Jan. 12, 1944, to Nov. 24, 2015)
Robinson was a founding member of the legendary funk band Sly and the Family Stone. In 1993 she was inducted into the Rock and Roll Hall of Fame with the band.
Robinson died of cancer. She was 71.
---
Scott Weiland (Stone Temple Pilots)
(Oct. 27, 1967, to Dec. 3, 2015)
Weiland was the lead singer of Stone Temple Pilots (1986-2013), Velvet Revolver (2003-2008) and Scott Weiland and the Wildabouts (2008-2015). He had a history of substance abuse problems, including alcohol, heroin and crack cocaine, having been caught and convicted of buying the latter in 1995.
Weiland was found dead on his tour bus in Bloomington, Minn., having suffered a cardiac arrest. He was 48.