It's been a weird year in pop music and fashion. But it's been a great kind of weird.
Justin Bieber and Carly Rae Jepsen not only made two of the best records of 2015, but they're also among our best-dressed musicians.
Leon Bridges and Alessia Cara are brightly shining stars whose personal styles are as assured and defined as their music — despite being brand new artists.
And oh, the fiercely unique and powerhouse inspirations that are Rihanna, Tanya Tagaq and Alabama Shakes' Brittany Howard. There's not enough space on the internet to talk about the ways they fuse music, fashion and art with such specificity and glorious attention to detail.
When done right, music and fashion enjoy a hand-in-hand relationship that's helped shape art and pop culture for centuries. That's what we celebrate with this look back at the best-dressed pop artists of the year. Please scroll through the list below and check who made our own personal lookbook for 2015.
---
Brittany Howard, Alabama Shakes
Howard is an inspiration in spirit, song and style. She was named Billboard's 2015 Powerhouse of the Year, racked up Grammy Award nominations for Alabama Shakes' sophomore album, Sound & Colour, played Saturday Night Live and jammed with Prince. Of course everything about her dress game is fierce: vintage patterns, bold colours and gorgeous dresses like this incredible caped frock, which is basically glorious, wearable, geometric art.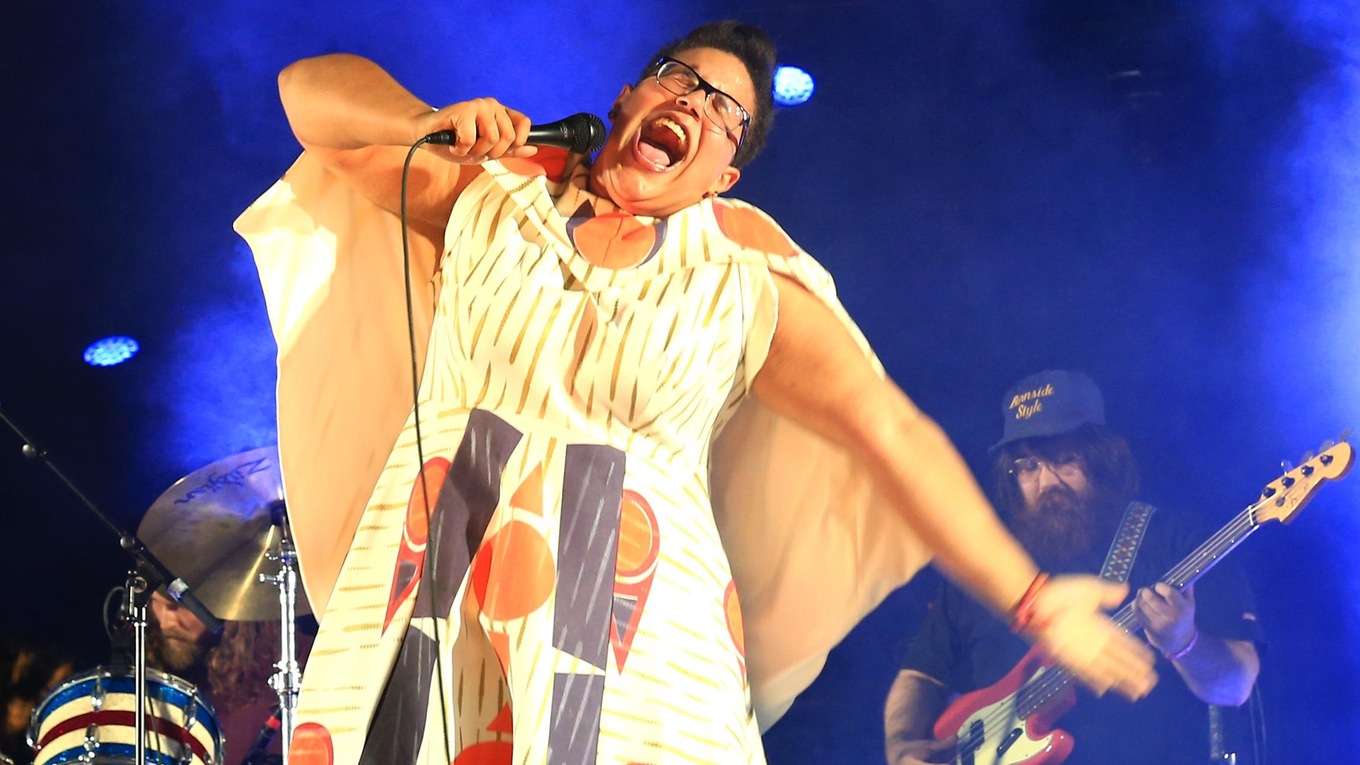 ---
Tanya Tagaq
Though Tagaq's Animism won the Polaris Music Prize in 2014, the album — and her incredible fashion sense — continued to wow us this year. She took home the 2015 Juno Award for Aboriginal recording of the year in a stunning black ballgown that invoked its own kind of animism, with a sleek, fitted bodice and flowing skirt of tufts of tulle that give the impression of high-fashion feathers.
A few weeks ago, Tagaq released a brand new song, "Aorta," which, appropriately enough, gets the pulse racing and blood pumping. The blood-red dress she wears in the music video is stunning.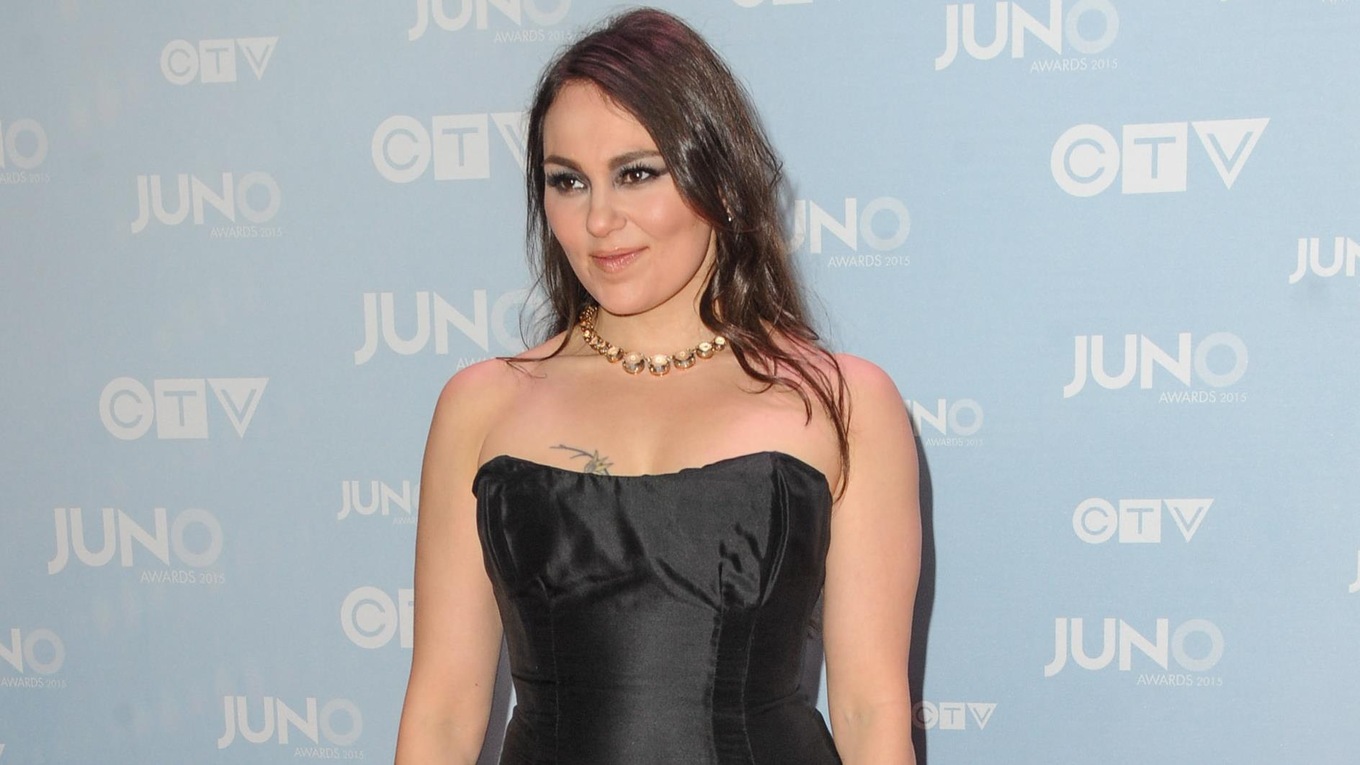 ---
Beyoncé and Jay Z
Sure, they both looked sensational at the Met Gala, and every other big event they attended this year, but Beyoncé's more elaborate costumes tend to err on the side of figure-skater fancy rather than truly high fashion and she never quite looks as visibly comfortable or stylish as she does either onstage or in her downtime. This is where she truly soars — just check out her Instagram as proof of her day-to-day enviable fashions.
But it's Beyoncé's courtside casual look that is totally on point. Check out the tiny details on those second-skin leather pants (zippers, textures), the lace-up boots, the mesh-looking metal rings, that hat! But the best part is the gold-and-black jacket, which would look like shiny foil on anybody else, but on Beyoncé it's flawless. Of course.
Jay-Z is also rocking some great details (more gratuitous zippers) and what's best about his jacket is the fit: long and sleek with a simple collar and fitted sleeves of the same material.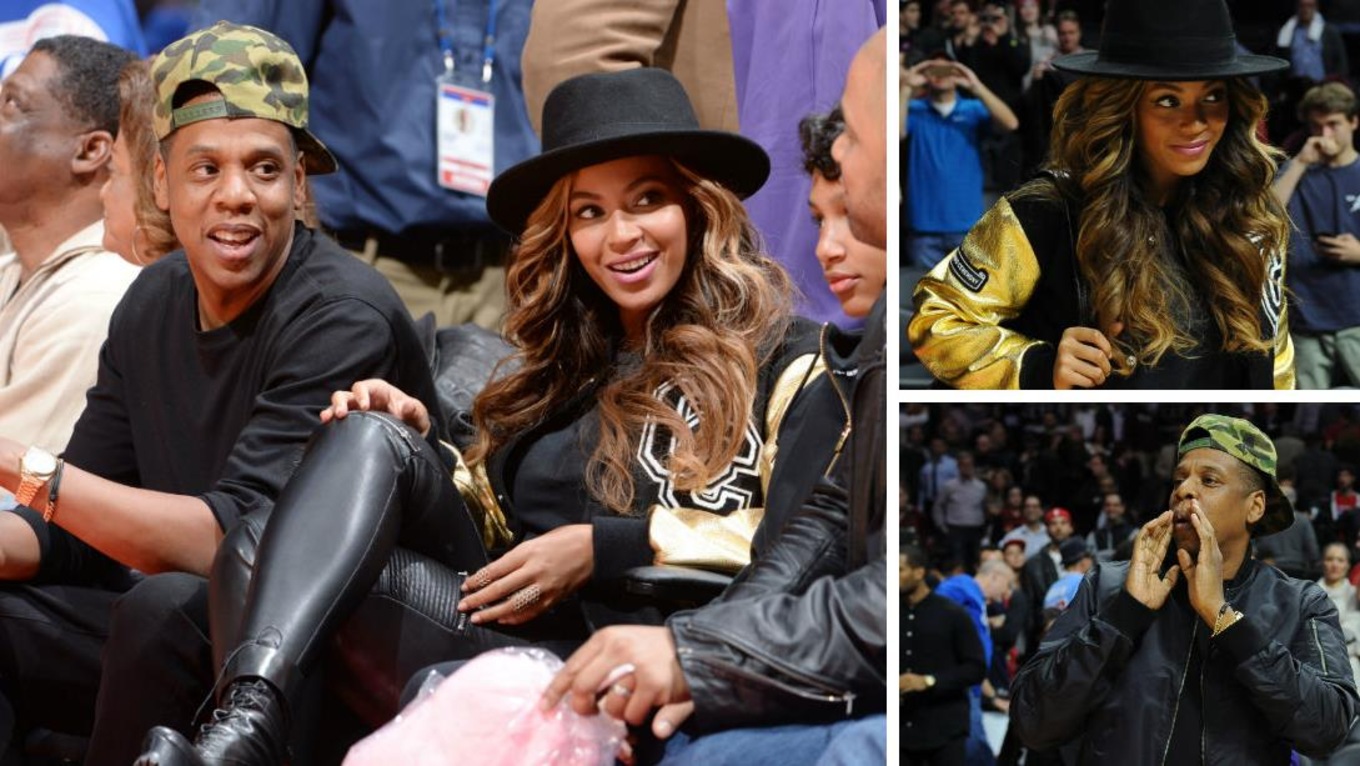 ---
Rihanna
Rihanna was officially declared a fashion icon in 2014, but she's continued to dominate this year as well. Her collaboration with Puma officially helped keep the company afloat, and she'll be presenting her collection at New York Fashion Week next year. She was also named Dior's first ever black spokesperson (yep, it's 2015). It's so hard to narrow down the best of Rihanna's looks this year, but these three are personal favourites.
The bubblegum pink gown with its cascading skirts and jewelled bodice is princess with an edge, and just one look at Rihanna's face shows you how delightful and fun she feels in it. As with so much fashion, it's really about how a piece makes you feel, and Rihanna's in love with this frock.
The yellow, embroidered gown is old-school Hollywood, rich and glamourous and full of fascinating details and textures, plus the colour is great on her.
But it's the mammoth pink coat with its print collar and cutout arm holes that's most visually arresting. Why, you may ask, is there a pink pouch on the front? Is it a purse, a pocket, a place to hold a tiny dog? Who cares, it's fantastic because it's unexpected and a bit whimsical but also functional and it balances the angles and shaped shapelessness of the entire piece.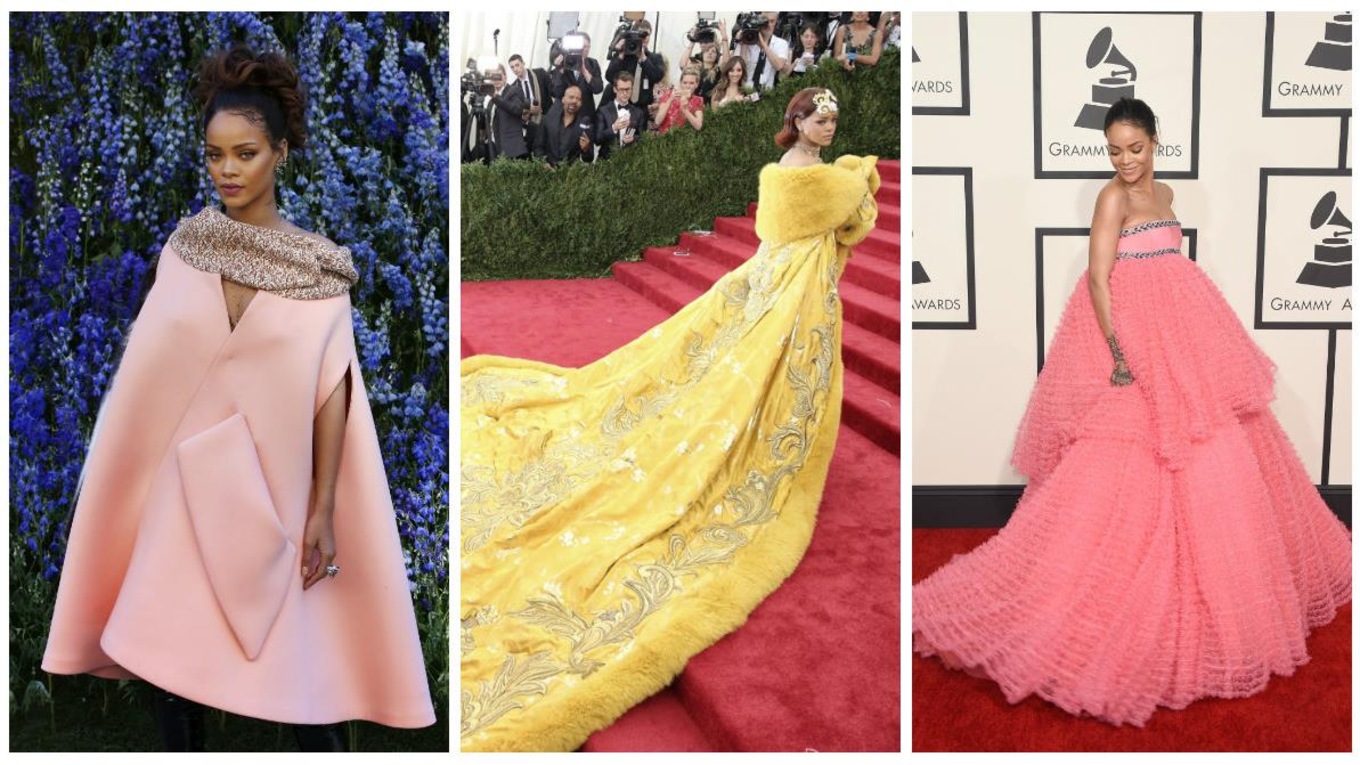 ---
Leon Bridges
The soulful singer-songwriter's retro sound extends to his style, too. Dapper and dashing, Bridges made a huge splash this past summer with his debut album, Coming Home. Whether he's wearing his trademark suit onstage, or a beautifully cut tux on Saturday Night Live, or vintage threads, Bridges has raised the stakes for men's fashion in 2015. This fantastic patterned red-and-white shirt is rich with details: the collar and button v-neck, slightly longer sleeve lengths — even the texture of the material is interesting.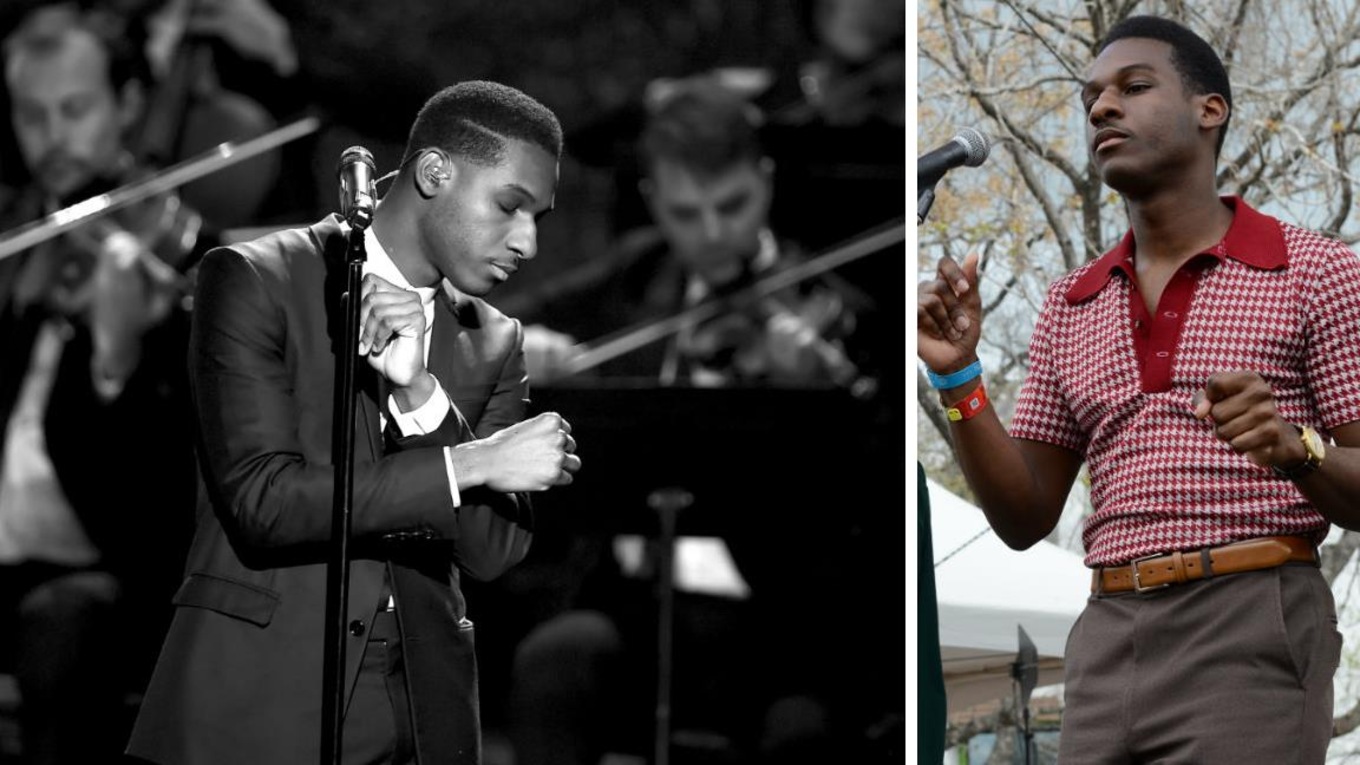 ---
Carly Rae Jepsen
Jepsen returned with her long-awaited sophomore album, the explosively fun and defiantly '80s-infused pop record, Emotion. Accordingly, her best outfits this year have looked like they were inspired by the sax intro on "Run Away With Me." Boxy jacket, bold colours and shoulder pads? Yes! Gratuitous silver buttons and cufflinks? Even better. And to pair it all with thigh-high boots, dark black pants and dark black hair? It's very Joan Jett meets Janet on Three's Company, and it's great. The sunflower yellow outfit is a completely different look, but it's another bold colour with a few interesting details, such as the small collar (which looks a bit like a choker) with small pleats running down the front.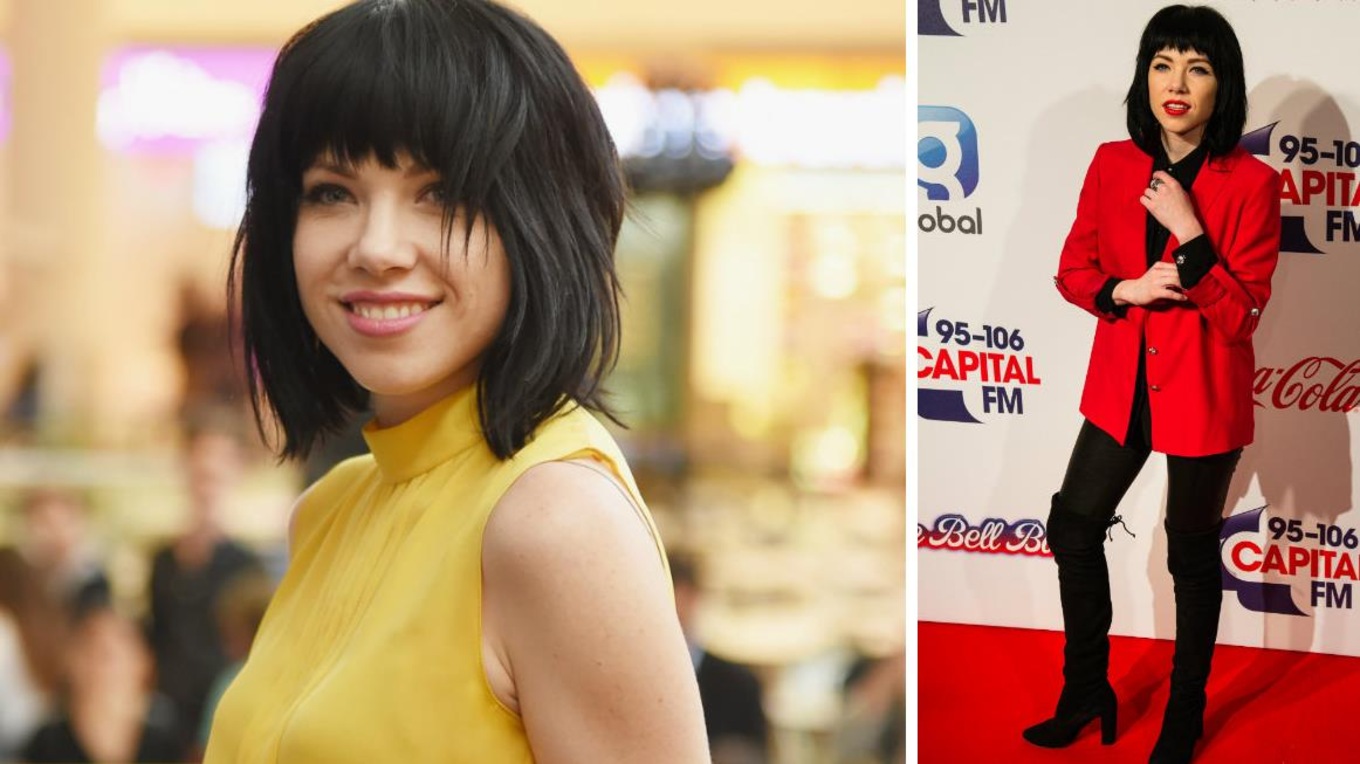 ---
Sam Smith
The blond Brit has had a big year. He won four Grammy Awards in February and was tapped to write the new James Bond theme song, "Writing's On the Wall." Even though Spectre wasn't the most critically acclaimed or commercially successful, having a Bond theme under your belt is a rare honour.
He's also something of a fashion risk-taker, which has paid dividends. The shiny, royal blue suit is beautifully tailored, and the crisp, white button-down makes the colour pop even more. It's nice and refreshing given the usual spate of black suits and tuxes most men wear to high-profile functions. His casual attire is selected with a keen eye. Check out the blue-grey colour of this double-breasted, suede coat with belted accents at the shoulders and wrists. Even the turtleneck coming up from the exaggerated collar is divine.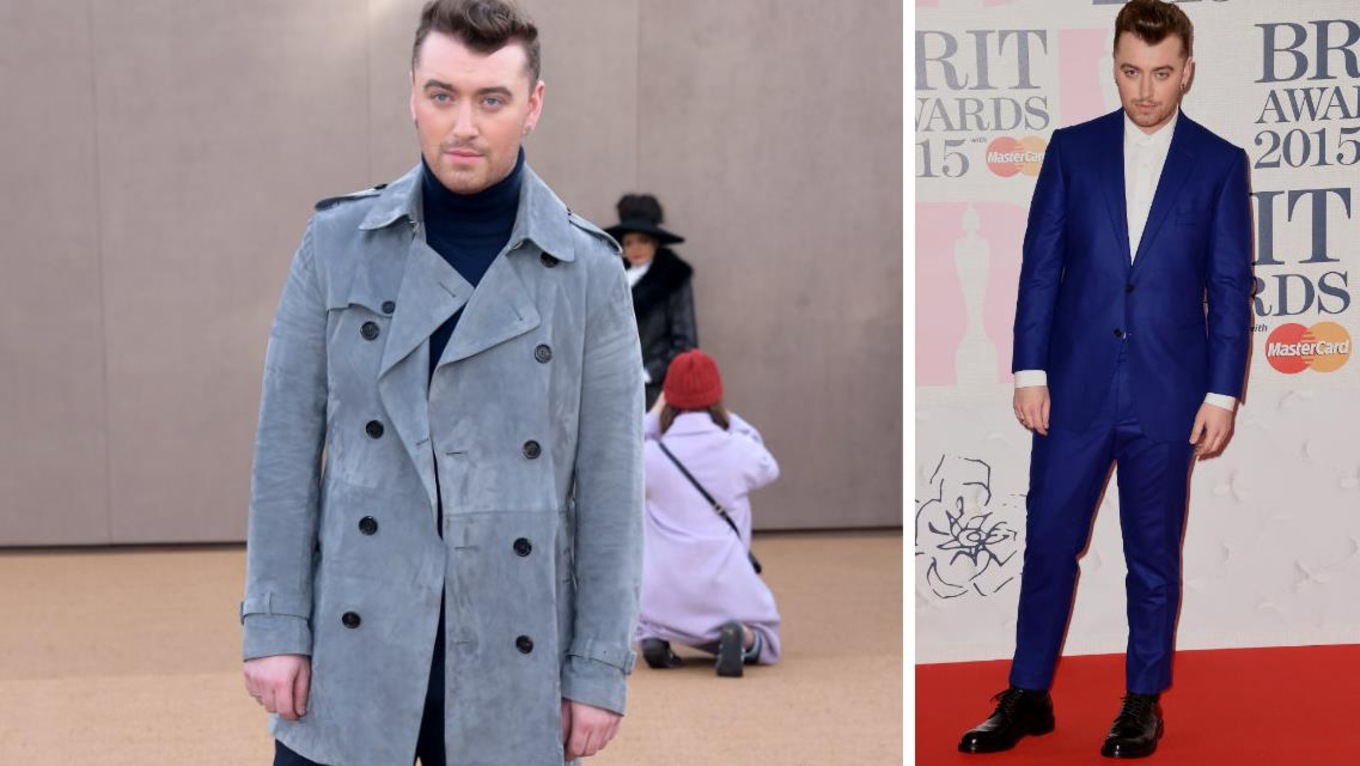 ---
FKA Twigs
Daring, dramatic and so damn cool, FKA Twigs' journey from backup dancer to captivating solo artist has been incredibly exciting. Her critically acclaimed debut full length, LP1, came out in 2014, which helped her world tour become one of the hottest tickets of 2015, and in the middle of all that, Twigs dropped her third EP, M3LL155X, in August. Her music is compelling and weird, with elements of art-pop, indie R&B and trip-hop, and this eclecticism is reflected in her phenomenal fashion risks.
Consider this amazing, embroidered coat/dress with the popped collar, the architectural elements of the sleeves, how it gathers and pools and opens perfectly. It's simple but stunning, and the perfect complement for the massive amounts of gold jewelry Twigs wears, tapping into some kind of past life as ancient royalty. Plus, fierce, buckled boots on a red carpet over strappy stilettos any time.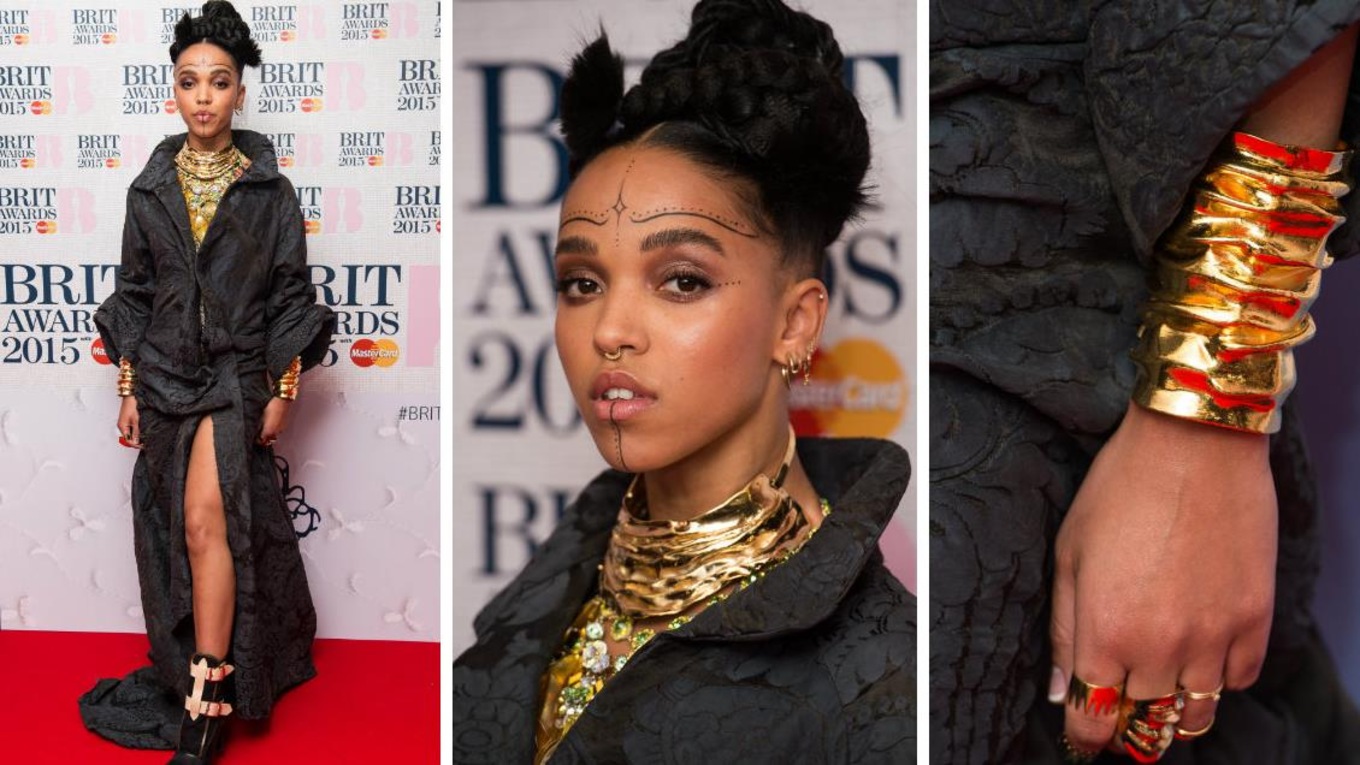 ---
The Weeknd
Whether he's rocking a beautifully cut, charcoal grey suit or a super fitted, sleek leather jacket and snow-white kicks, the Weeknd's style is as smooth as his beautiful falsetto. Plus, best hair in music? That's the Weeknd, absolutely. No competition at all. The Toronto-based musician had an amazing 2015, scoring a major breakthrough with his second album, Beauty Behind the Madness, which became his first number-one album on the Billboard 200. That album spawned, arguably, the song of the year, "Can't Feel My Face," the intergenerational R&B dance jam with a sticky, compulsive groove and a sound that's somehow vintage and futuristic at once.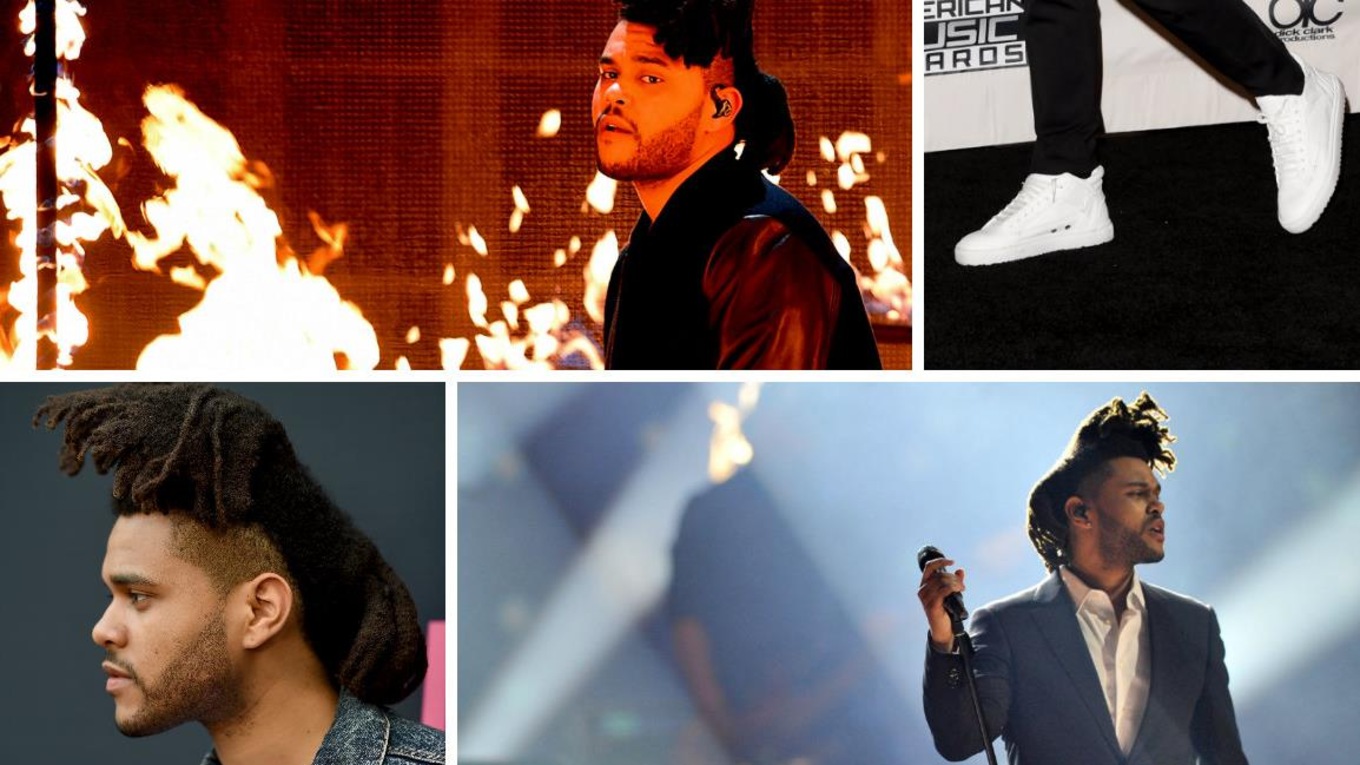 ---
Kacey Musgraves
The country singer-songwriter is being hailed as the future of Nashville and there's a lot to celebrate about that declaration. Musgraves's new record, Pageant Material, has made it onto many critics' year-end lists thanks to its new-old Nashville sound: frank, progressive, fun lyrics tucked inside more traditional, old-school country arrangements. She's also got a great sense of style, onstage and off.
Her backing band often wears identical outfits that compliment Musgraves's costume and this sparkly, hot pink creation is perfectly, audaciously feminine and incredibly fun. The heather-pink cowboy boots, sparkly fishnets and giant bow at her waist are perfectly in keeping with the over-the-top ensemble. The slinky, fitted forest green dress (I think it's green, or a very shiny, peculiar black) with the plunging halter neckline is perfectly old-school Hollywood glamour and fits Musgraves perfectly. She keeps it simple with lots of chunky, sparkly diamond accessories.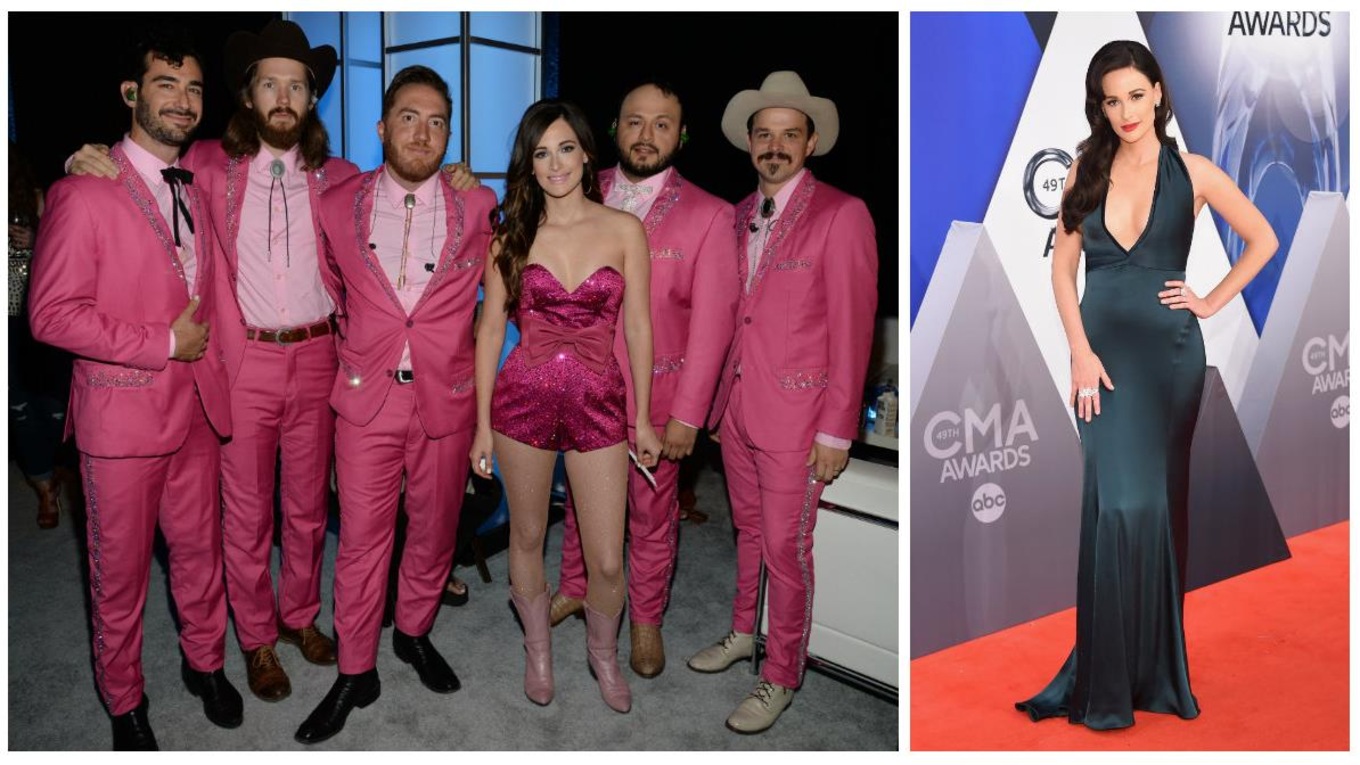 ---
Drake
The Toronto rapper has had a mammoth 2015. In February, it was the surprise drop of his mixtape, If You're Reading This It's Too Late, which made it to the Polaris Music Prize short list, and then in September, he released a joint mixtape with Future, What a Time to be Alive. And he ends the year with 2015's most meme-able song (and one of the best), "Hotline Bling," with a music video that's basically a million potential GIFs in one three-and-a-half-minute package.
Drake's performance and music video attire aren't all that special, but his courtside casual look is perfection. The custom Toronto Raptors jacket, the very light, faded denim and the crisp work boots that will never see the inside of a construction site or a hiking trail are simple but effortlessly stylish.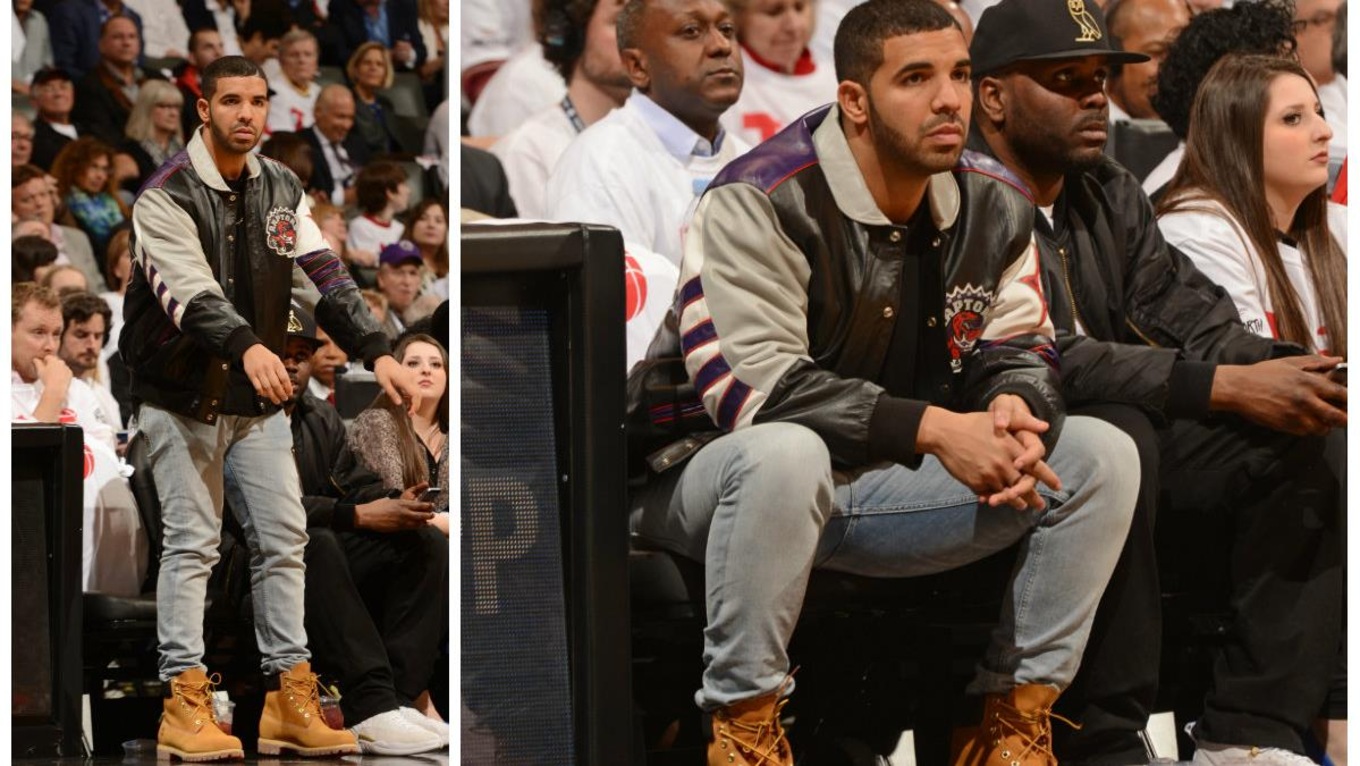 ---
Alessia Cara
Cara hit the spotlight hard this year with the deliciously fresh "Here," an anthem for all the rest of us who would rather kick it with our friends than deal with houseparty hell. A recent concert review praised the young Brampton singer-songwriter but said the song was written from a "sulking" point of view, and I don't think anything could be further from the truth. It's honest and incisive, and it's clear that Cara knows herself well and refuses to suffer fools. Her tone and delivery are perfect, equal parts cool and candid, and she's a keenly observant, straightforward, witty writer, who doesn't try to be older or younger than she is.
That solid sense of self is reflected in her fashion choices, too. The black-and-white patterned dress is simple, but the cut of the upper half, particularly with the collared neck, keeps things interesting, as do the peek-a-boo leather boots. The petal-pink jacket is great, and the leather details add a little bit of edge, as do the phenomenal earrings. Sparkly and spiked are perfectly in keeping with Cara's personality.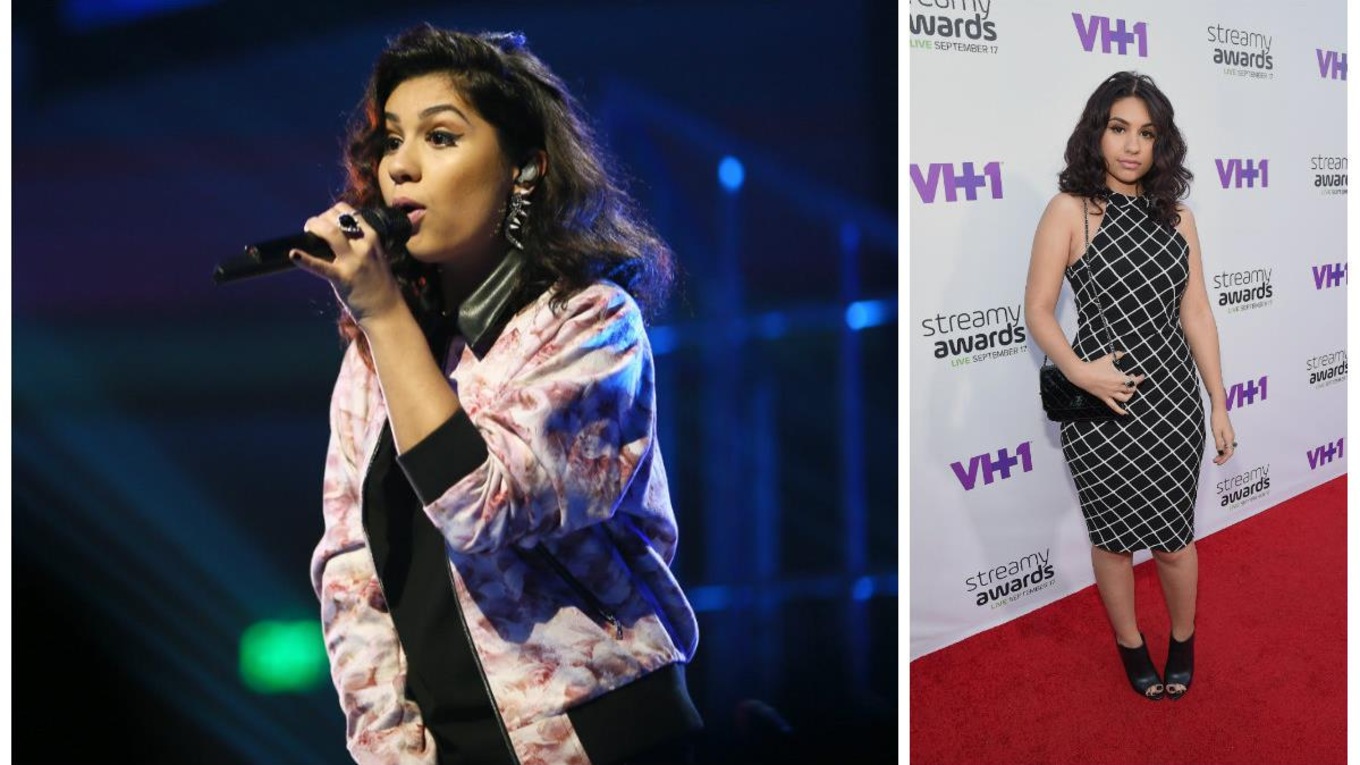 ---
Tami Neilson
Oh, you haven't heard of Neilson before? Let's fix that now. The Canadian resides in New Zealand now, but she's still released one of our country's best records of 2015, Dynamite!. It's a little bit rockabilly, soul and country noir, and the singer-songwriter's style is perfectly in keeping with her sound. The flared, polka dot red dress with a black bodice is wonderful, as are the turquoise accents of her bracelets. The black-and-silver swing outfit is spotlight ready and recalls Patsy Cline at her most glamorous. Plus, Neilson's fantastic hair is its own changeable and stunning accessory.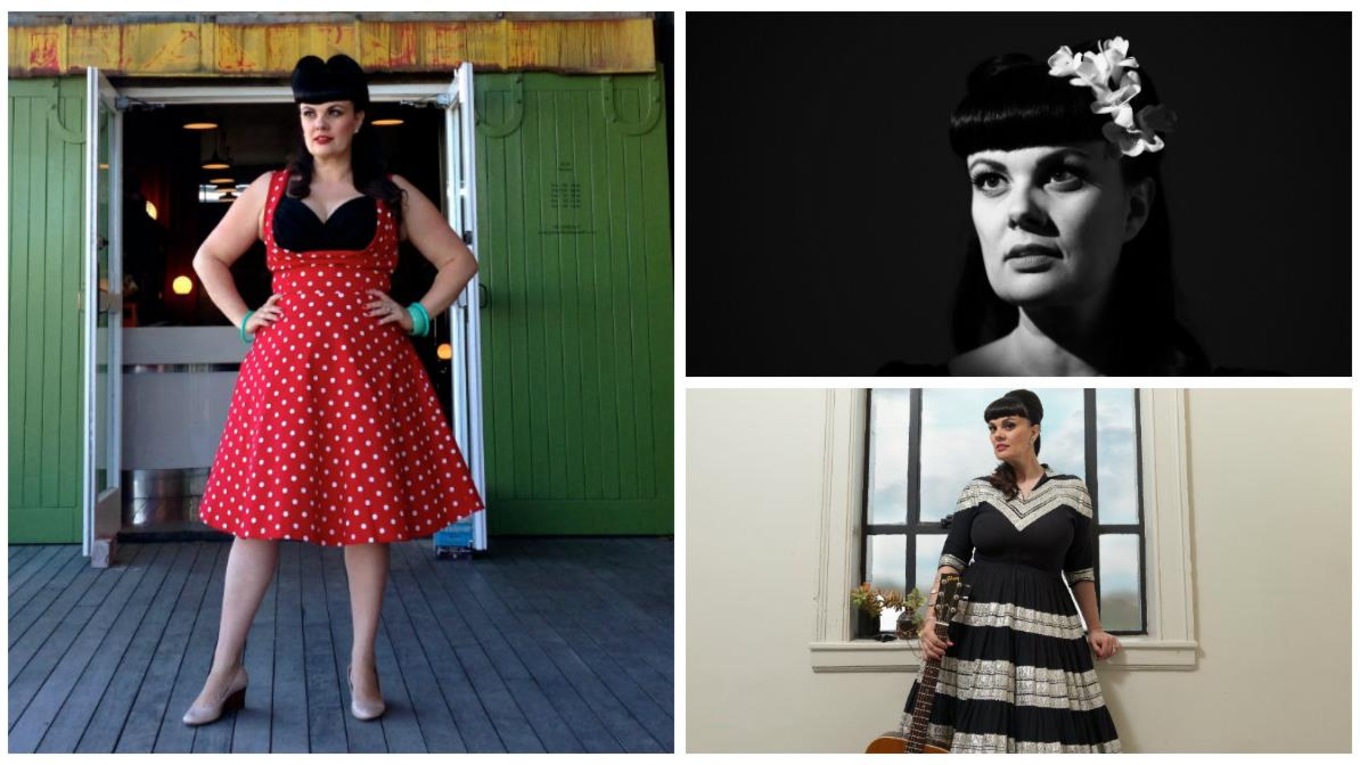 ---
Justin Bieber
Bieber's rough ride into adulthood is finally paying off: his new album, Purpose, is earning accolades from all kinds of critics who had dismissed his previous efforts. His fashion style is evolving, too, and these are two of his best efforts. The fitted, shiny leather jacket over the buttoned-up black-and-white shirt contrast perfectly with the distressed denim (which aren't too tight or too loose, but rather are Goldilocks levels of just right). The brown suede boot is a really nice touch, and keeps the look a bit more casual cool rather than trying-really-hard cool. And people might frown on a multi-hued grey cardigan and toque for concert-wear, but Bieber makes it look effortlessly, casually chic, right down to the worn-out, awesome canvas Vans with the star prints and the tiny zipper detail at the ankle of another pair of excellently fitted distressed denim.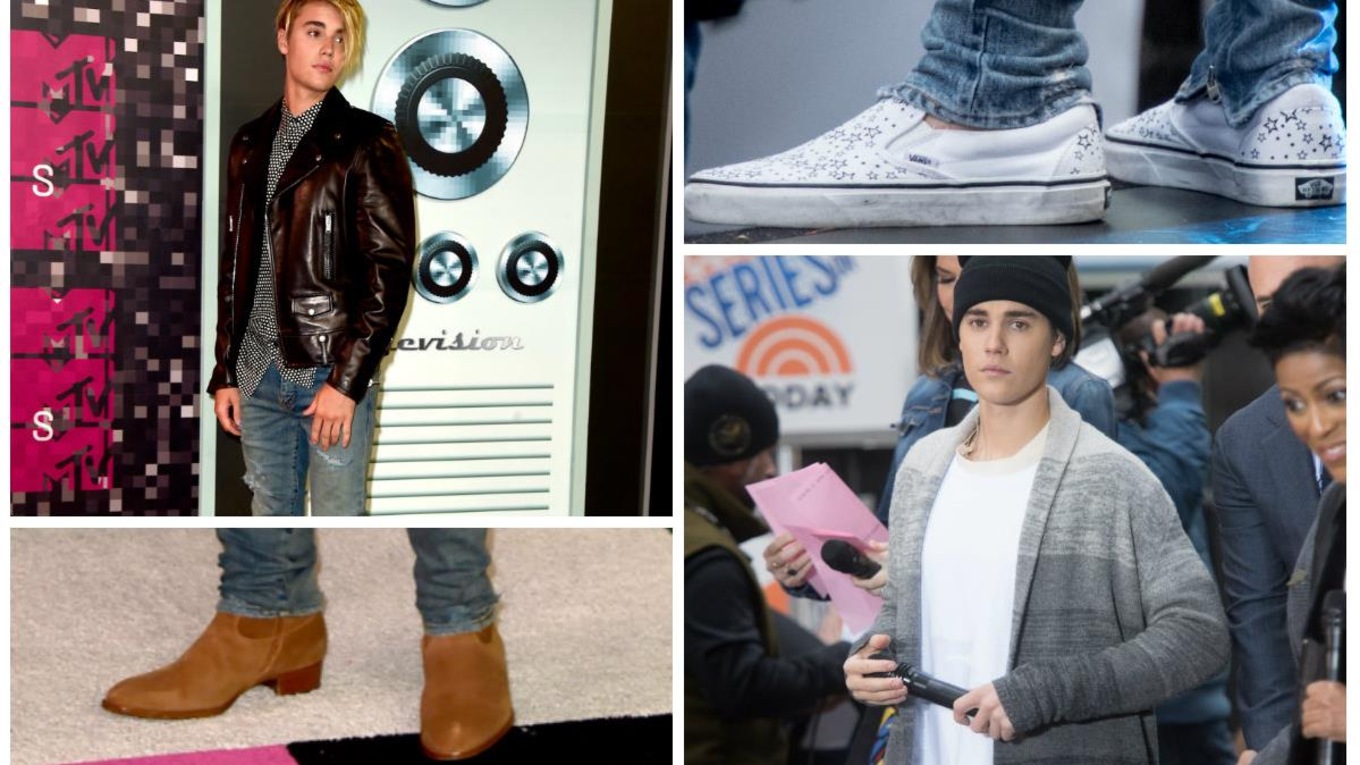 Hang out with me on Twitter: @_AndreaWarner