Album covers are an integral, if not often overlooked, part of our music listening experiences. Whether we're staring at the immense detail on a large vinyl cover or just trying to fill that grey void on our iTunes screens, this visual component helps inform us on the goals, intentions and mood of the music itself.
Artist Gary Burden has played a significant role in composing some of the most iconic album covers of our time. He created Joni Mitchell's Blue cover, Richard Pryor's self-titled release and, most notably, many of Neil Young's famous album covers. More recently, he has teamed up with artists such as Conor Oberst and My Morning Jacket to create art for their albums. If the music speaks to Burden, he can summon a beautiful image.
Burden and his wife, Jenice Heo, currently have an exhibition at Toronto's STRUCK Contemporary gallery called The Neil Young Series, showing new works that express who Young is through mixed media paintings.
In honour of this new exhibition, CBC Music spoke with Burden about his work in art direction and designing. Below, Burden breaks down the stories behind 10 of his most memorable album covers, from Neil Young's 1970 album, After the Gold Rush, to last year's Upside Down Mountain by Bright Eyes frontman Conor Oberst.
The Neil Young Series will be on display from now until February 2016 at the STRUCK Contemporary in Toronto.
Artist: Neil Young
Album: After the Gold Rush(1970)
"I was on tour with Crosby, Stills, Nash & Young and we were in New York City. Myself, Graham Nash and a photographer, Joel Bernstein, went down to the Village with Neil to take pictures and Joel shot that shot. It was a magic moment because that little Italian lady was there, going the other way, and he got it at just the right moment. It was a black-and-white shot that I converted to make it look like it was solarized. I also made the lettering look like rust because it's After the Gold Rush, and what comes after the gold rush? Rust."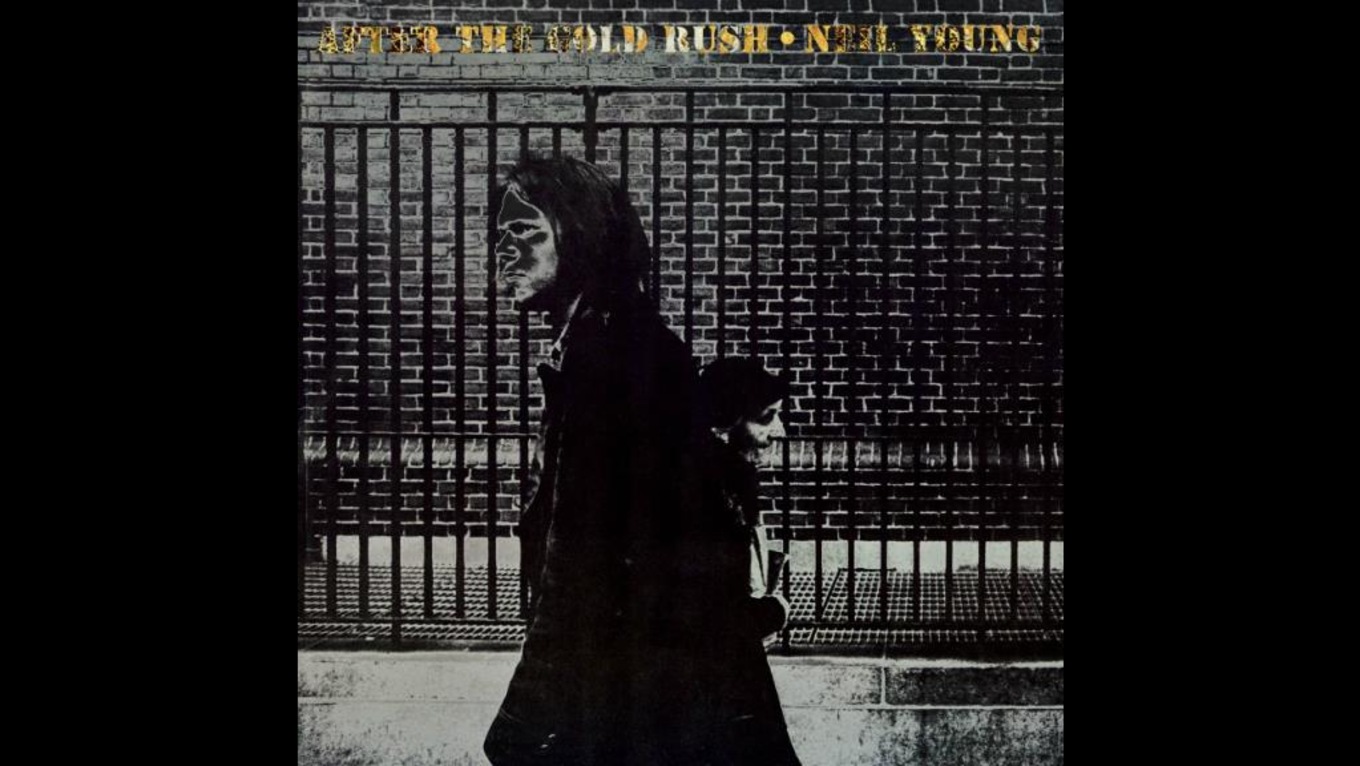 ---
Artist: The Doors
Album: Morrison Hotel (1970)
"Jim Morrison was one of my drinking buddies and I knew him pretty well. We got in drummer John Densmore's VW bus and we started driving around downtown Los Angeles and the keyboardist, Ray Manzarek, was like, 'I was out driving with my wife the other day and I saw this great place I want to show you.' So he took us to the Morrison Hotel and I thought it was absolutely perfect so we went inside and approached the desk manager. He said, 'Oh no, absolutely not, you can't do that.' So we went outside and I thought we could just take the picture outside with the sign in the background, but as we were doing that, I noticed the desk manager leave and get into the elevator and we ran in! The photographer shot one roll of film and we were gone before that guy came back."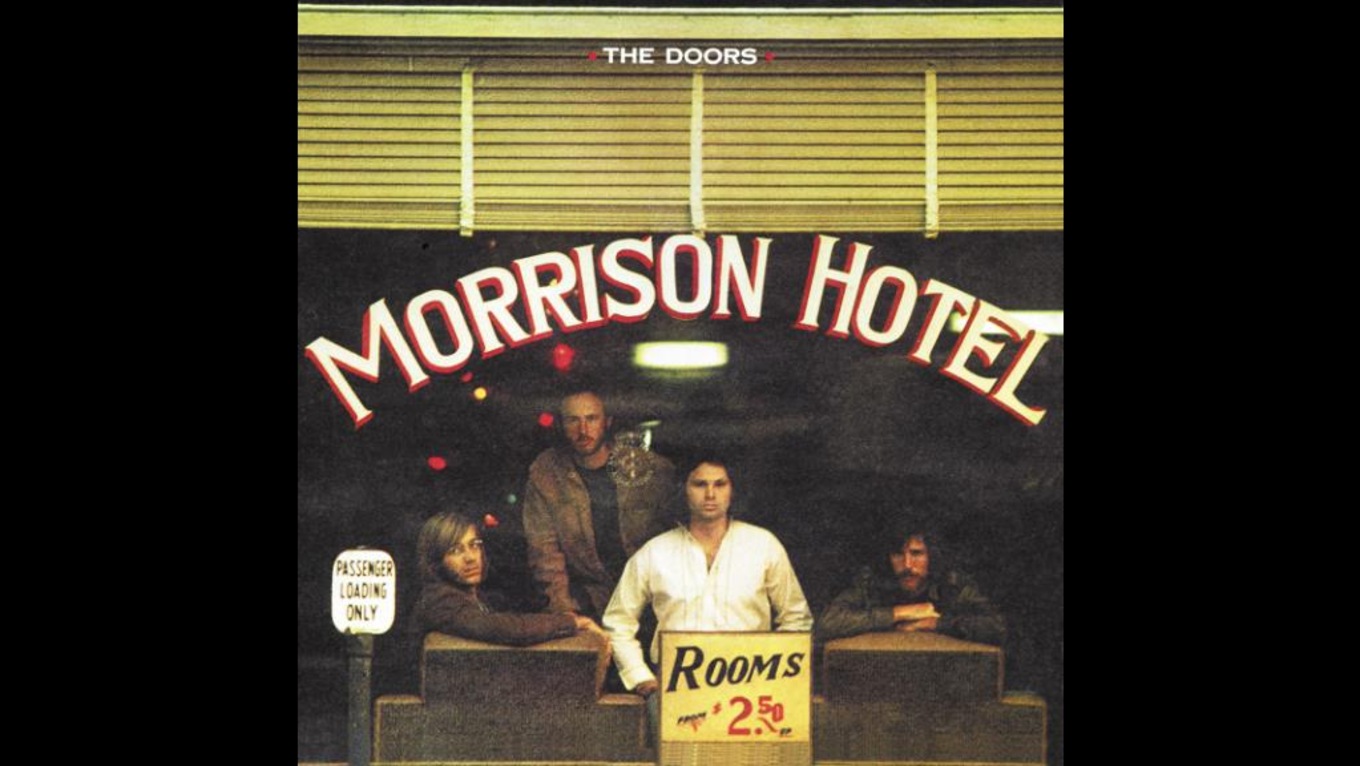 ---
Artist: Crosby, Stills, Nash & Young
Album: Déjà Vu (1970)
"Stephen Stills is a history buff so he had these old family albums from the Civil War period that had photos taken from a box camera. They were long exposures and the subject had to be still for three to five minutes while the film was exposed. I tried to make the photo on Déjà Vu look like that and I went as far as to learn how to mix the emulsion that you'd coat the photo paper with. That was the vibe we were going for and I think it worked. It was shot in David Crosby's backyard in San Francisco."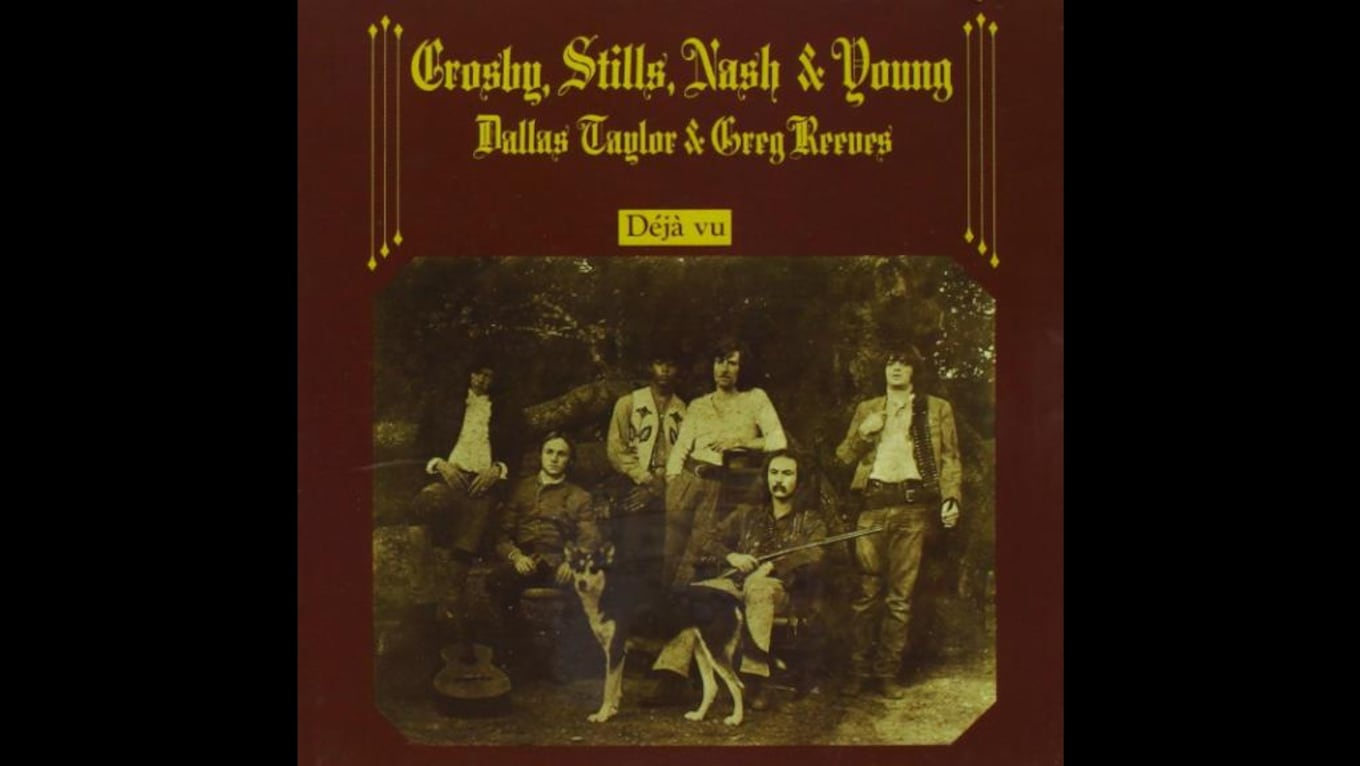 ---
Artist: Joni Mitchell
Album: Blue (1971)
"This was such an honour for me. That is the only cover of Joni's that she didn't make herself and I got to make it. I knew the title was Blue and what I wanted to do was to make it look like old Ferro cyanotype from the 1880s, which was this blue colour, and I figured out how to make it look like that. For me, personally, that's my favourite Joni record. I think the music on that album is when she sort of went from being a young hippie girl, in a way, to being a woman."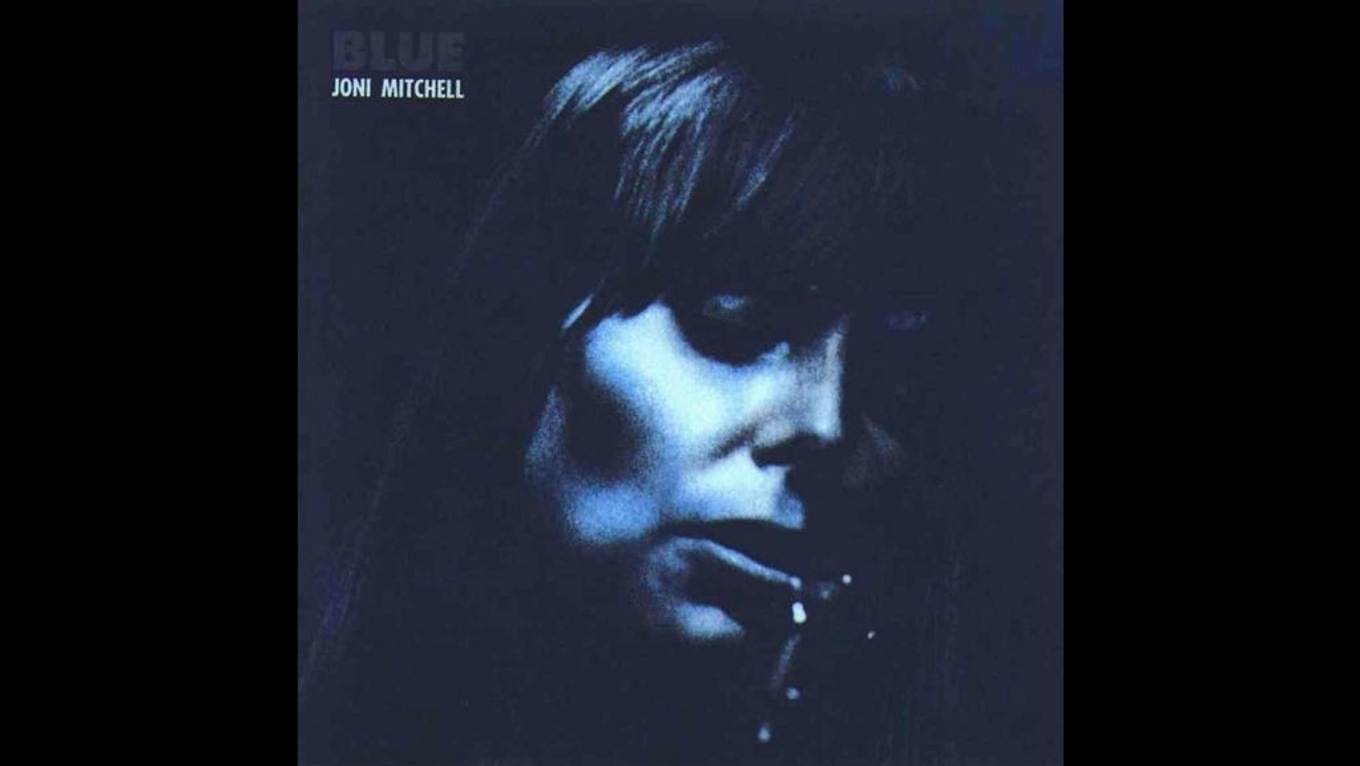 ---
Artist: Crazy Horse
Album: Crazy Horse (1971)
"We went to the ranch to take pictures for this. I seldom, if ever, took the photos myself because I was very intimidated by the camera. I would hire a photographer and then I would be over their shoulder, composing the shot. They would just push the button and if they ever f--ked up, it would be their problem. But I took the picture of that horse. It was trying to bite me and after I had the image, I stretched it so it looks totally weird."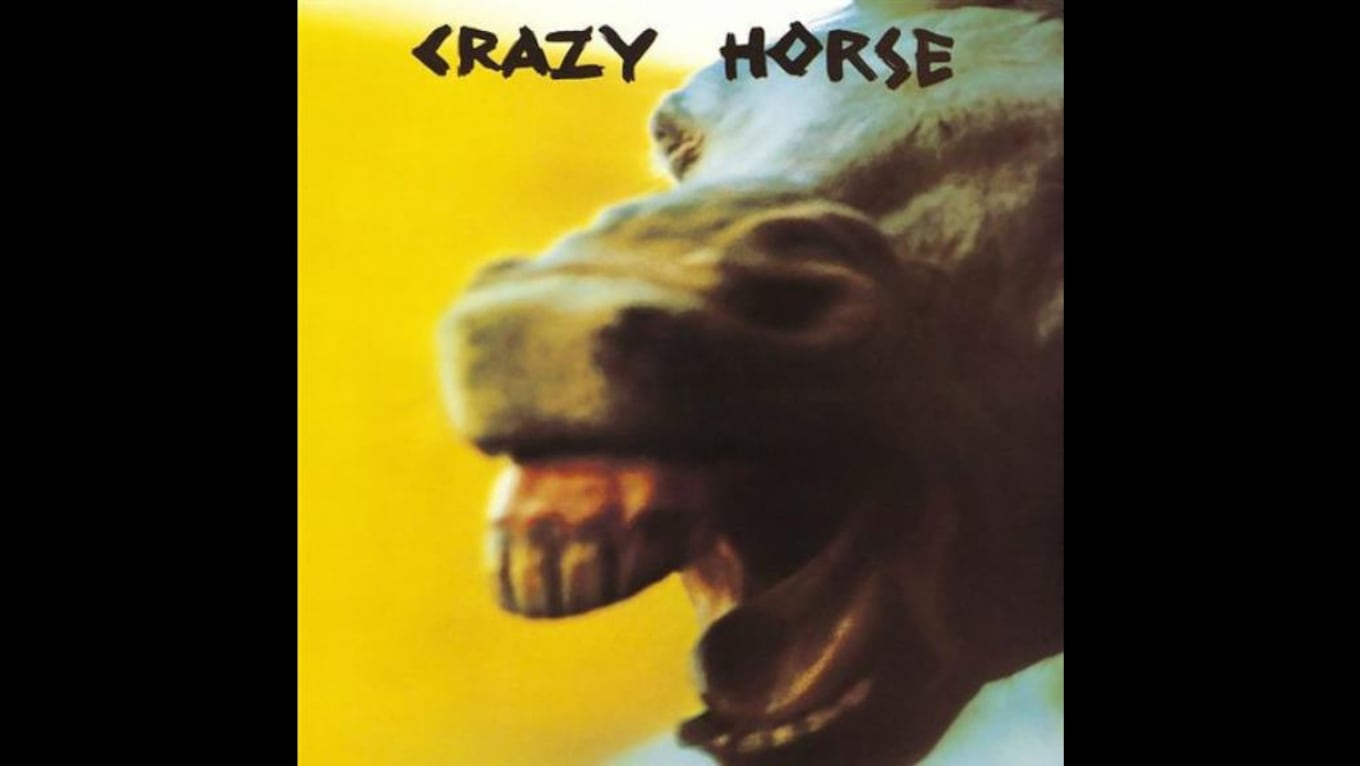 ---
Artist: Neil Young
Album: On the Beach (1974)
"That's my favourite cover. This was about America in the '70s when everything was cheaper than it looks, a really tasteless style, so I got the tackiest furniture that I could. I went to the junkyard and this was the tacky car of the era, the Cadillac Fender. I cut it off, took it the beach and buried it in the sand. Neil and I went to a store that sold cheap polyester clothing and we got a jacket and pants for him to wear. The greatest thing was the newspaper of the day. The headline says, 'Sen. Buckley Calls on Nixon to Resign,' which was a triumph for us radical people. I can't say in honesty that I intended it all to be yellow, it just turned out that way."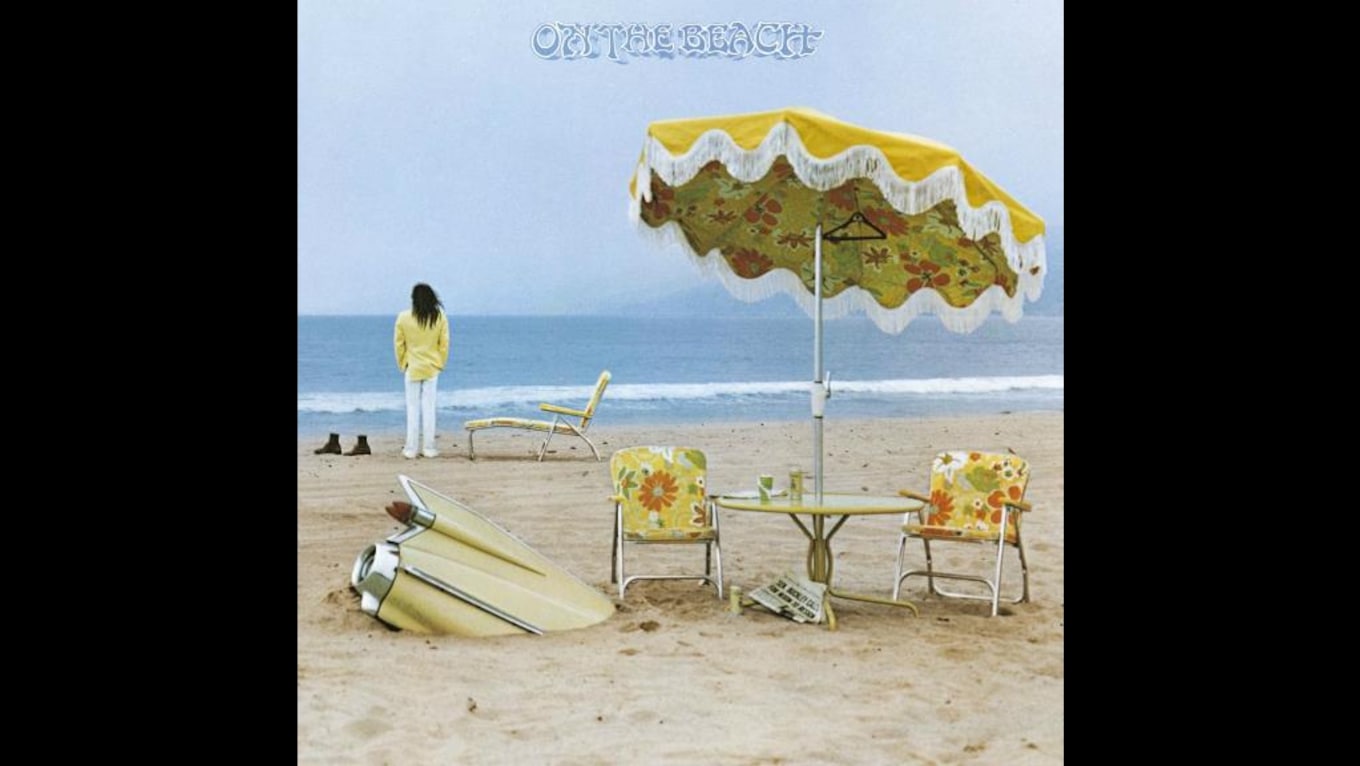 ---
Artist: My Morning Jacket
Album: Evil Urges (2008)
"This was the first time they ever had their own image on the cover. It's about the World's Fair in Chicago in 1893. At the time of the fair, there was a character that became infamous in that period as a serial killer [H. H. Holmes]. All the publicity went to this guy who was going around killing people and so that shadow, the back of that figure, sort of represents the person who overshadowed the event."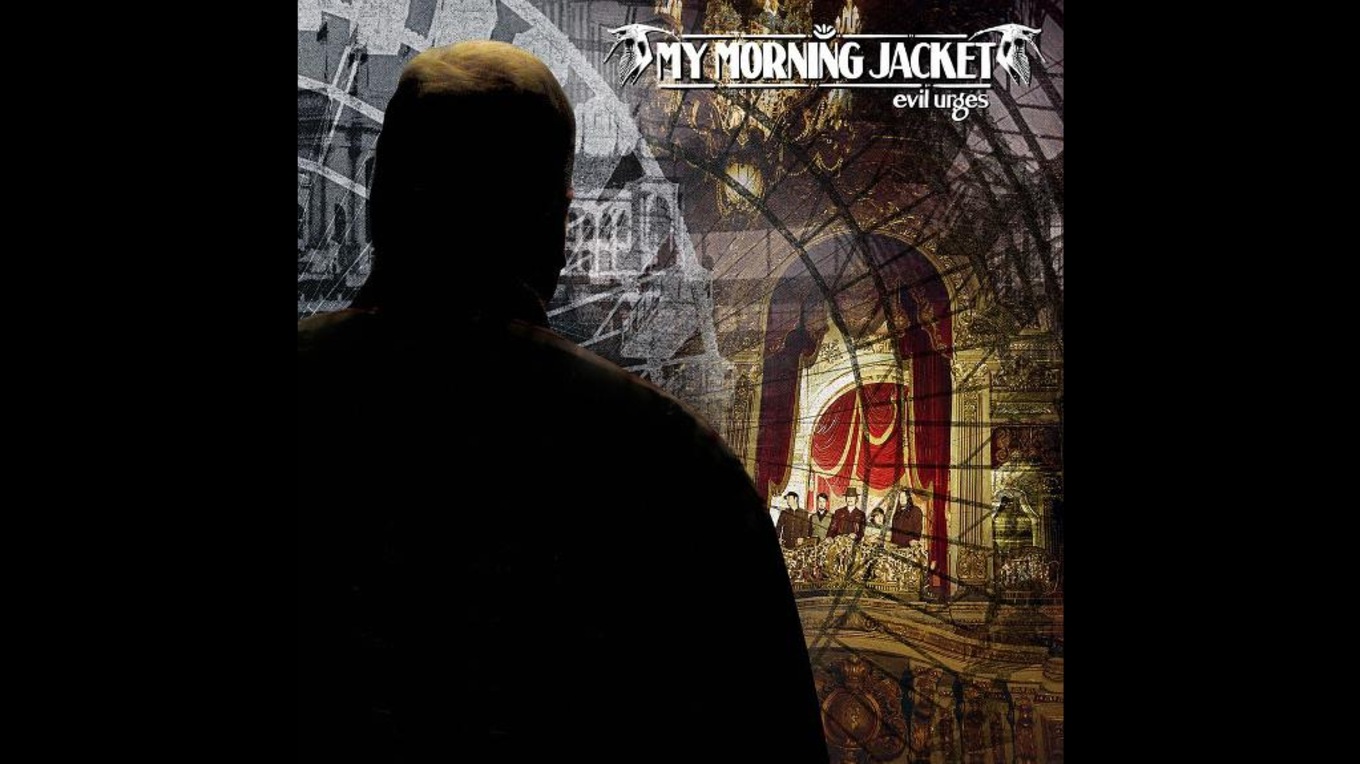 ---
Artist: Neil Young
Album: Neil Young Archives, Volume 1 (2009)
"It's unfortunate that, because of how expensive it was to make, it was very expensive to sell and therefore not many people can afford it. It took a year or so to put everything together. Neil has a really extensive archive of his music and images so I spent a long, long time delving through archives to find everything we needed to tell Neil's life story, from when he was born to 1972. The book that's in the package tells that story without words, just imagery, but you totally get what I was trying to say.
"I'd been nominated for Grammys six or eight or 10 times and I had never won one. This was the first one I ever won. We made Neil a part of the team for this — me, my wife and Neil, we were the art team. And this turned out to be the first Grammy Neil had ever won. He had never won one for his music and, of course, he won one the next year. It was so beautiful.
"There is going to be a Volume 2, but it's going to be digital. There may be an actual package. The cost is a big part, though."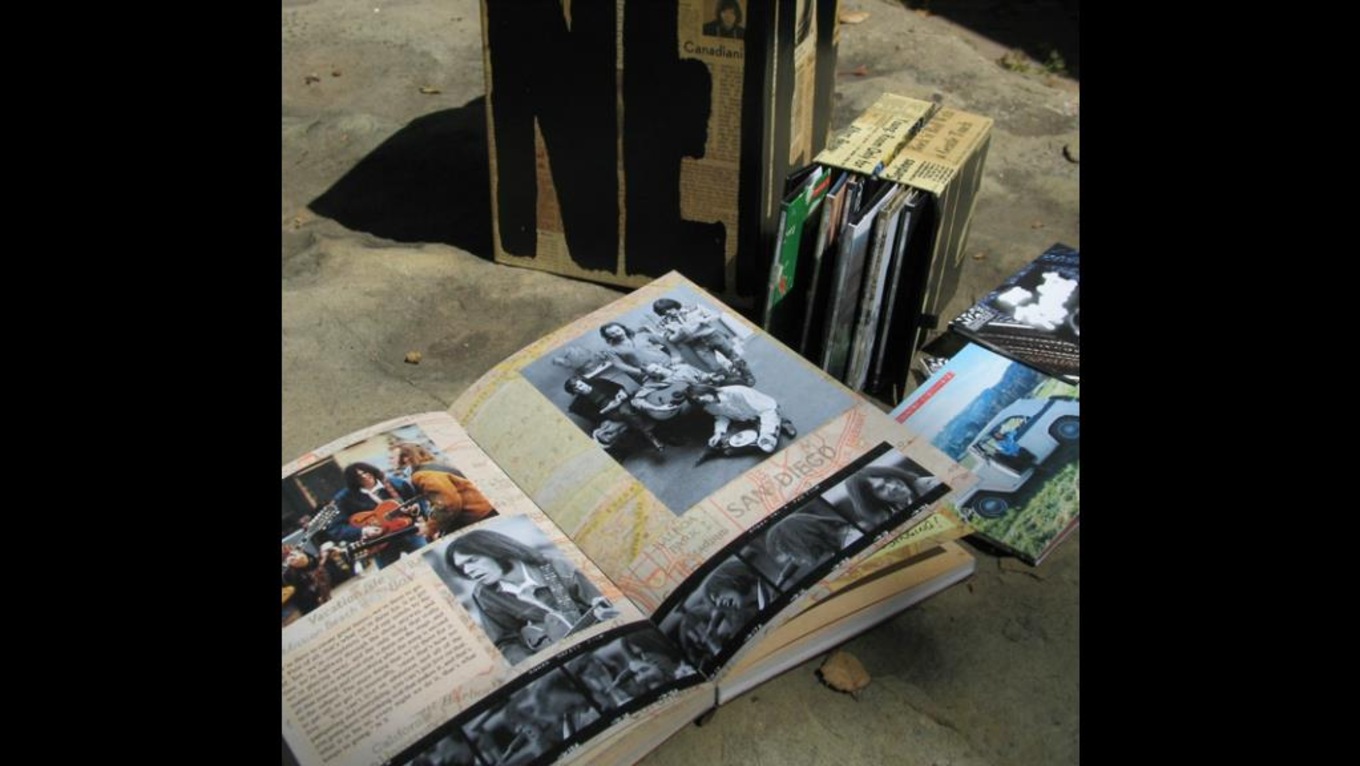 ---
Artist: Monsters of Folk
Album: Monsters of Folk (2009)
"I wanted to obviously use all of their faces so I found an artist in England named Matthew Hollings whose work totally blew me away. I had him do portraits of all the guys and then I had him do this elaborate border. This is an amazing band, I keep pushing for them to make another record and hopefully they will some day."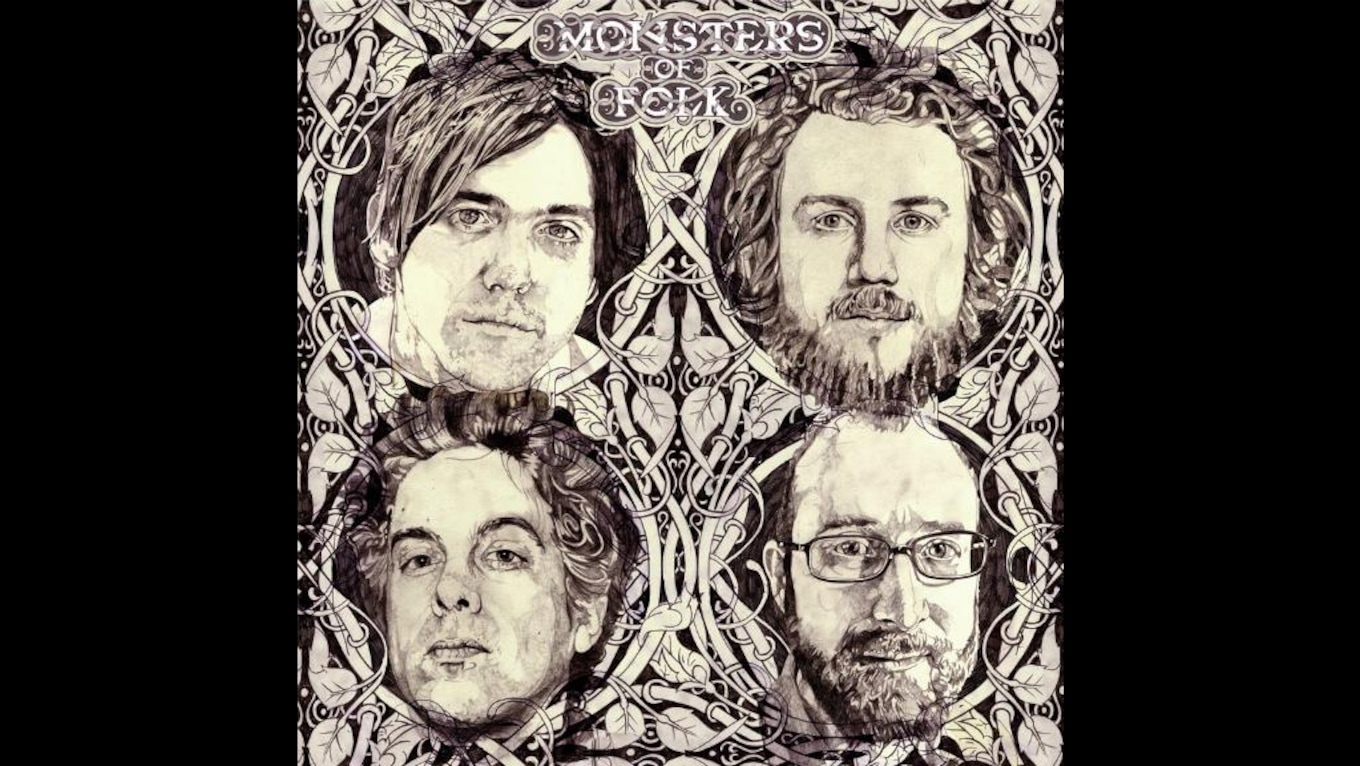 ---
Artist: Conor Oberst
Album: Upside Down Mountain (2014)
"This is a painting that was made by a musician in a band called the Felice Brothers. I was surprised to find out that Ian Felice was a painter and he had these amazing paintings so we decided to use one of them for the cover.
"I'm hoping to work with Conor again. He wrote a screenplay about a future time and the Monsters of Folk guys are in it. Jenny Lewis is also going to be in the film."