When Britain goes to the polls this week to decide whether to leave the EU, don't expect Noel Gallagher to be at the front of the voting line.
"Do I think we should leave? I don't think we should be given a vote," the outspoken former Oasis mastermind tells CBC Music.
"I see politicians on TV every night telling us that this is a f--king momentous decision that could f--king change Britain forever and blah, blah, blah. It's like, okay, why don't you f--king do what we pay you to do which is run the f--king country and make your f--king mind up," he continues. "What are you asking the people for? 99 percent of the people are thick as pig shit."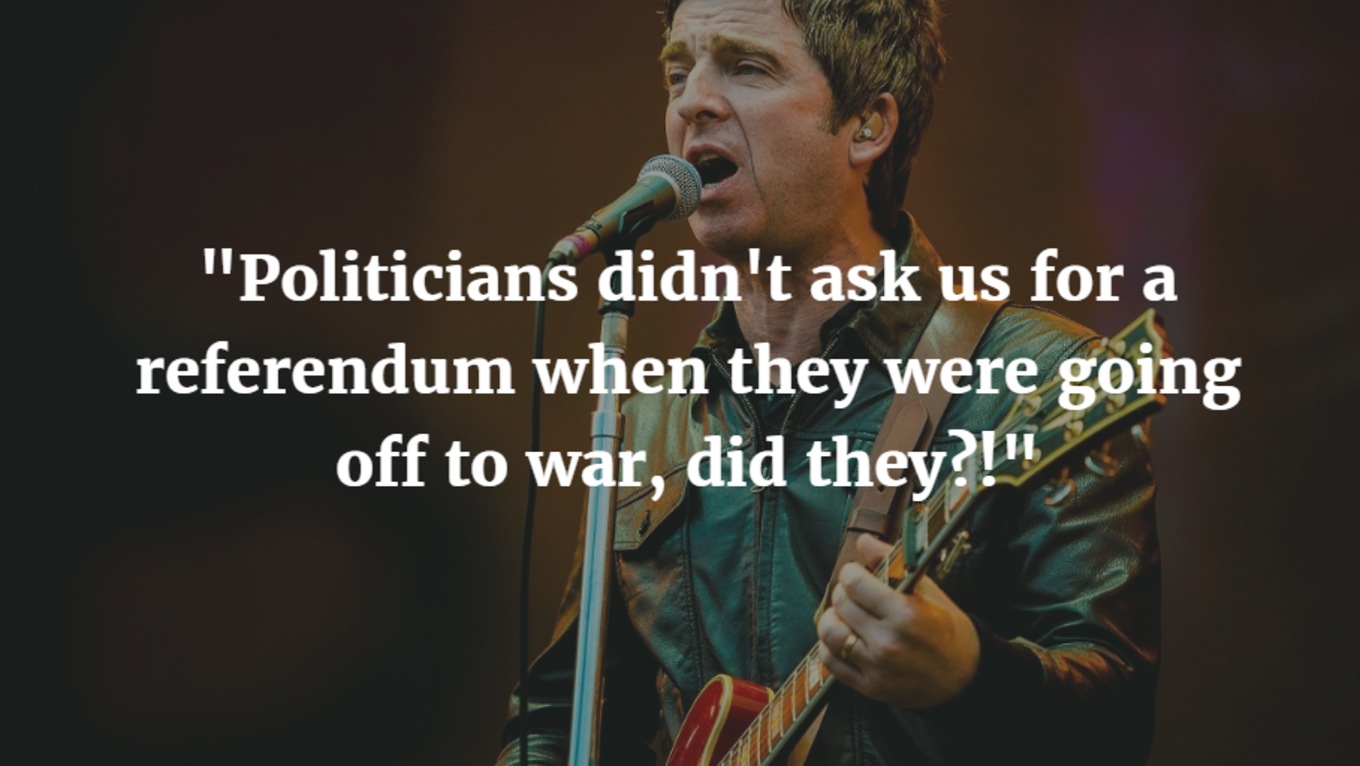 Though his music has remained unpolitical, Gallagher himself is no stranger to politics. The musician was instrumental in getting the Thatcher conservatives out of power at the height of BritPop, a decision he later regretted when the ruling Labour party, led by Tony Blair, took Britain into the Iraq war.
A decade plus on, ghosts of that decision clearly still haunt the 49-year-old.
"They [politicians] didn't f--king ask us for a referendum when they were going off to war, did they?" he points out. "No, f--king assholes."
As for how or even if he'll make his voice heard come Thursday, Gallagher says though he finds the name amusing ("I like the fact that it sounds like a cereal; a bowl of Brexit!"), he's still weighing his options.
"I'll decide to vote on the morning," he offers. "I might be busy."