Canada will have a brand new home to celebrate its musical past and chart its promising future when Studio Bell, the home base of Calgary's National Music Centre, opens in July.
Last month in Calgary, the visually arresting building played host to the Junos welcome reception, clearly impressing Canada's music industry crowd as it mingled freely in the spacious, five-floor venue.
"Our architect [Brad Cloepfil] used a lot of Western Canadian landscape to inspire these forms," says Andrew Mosker, president and CEO of the National Music Centre. "When you go down the stairs, think of being in the Rockies and the canyon hiking through. Think of being in eastern Alberta and the Badlands."
While many of the exhibits were still in progress and taped off, by July the building will house a physical location for the Canadian Music Hall of Fame, the Canadian Songwriters Hall of Fame and the Canadian Country Music Hall of Fame — all under one roof for the first time. At the Junos welcome reception, Canadian rock legend Burton Cummings added his name to a plaque on the wall, ahead of being inducted into the Canadian Music Hall of Fame at the Junos.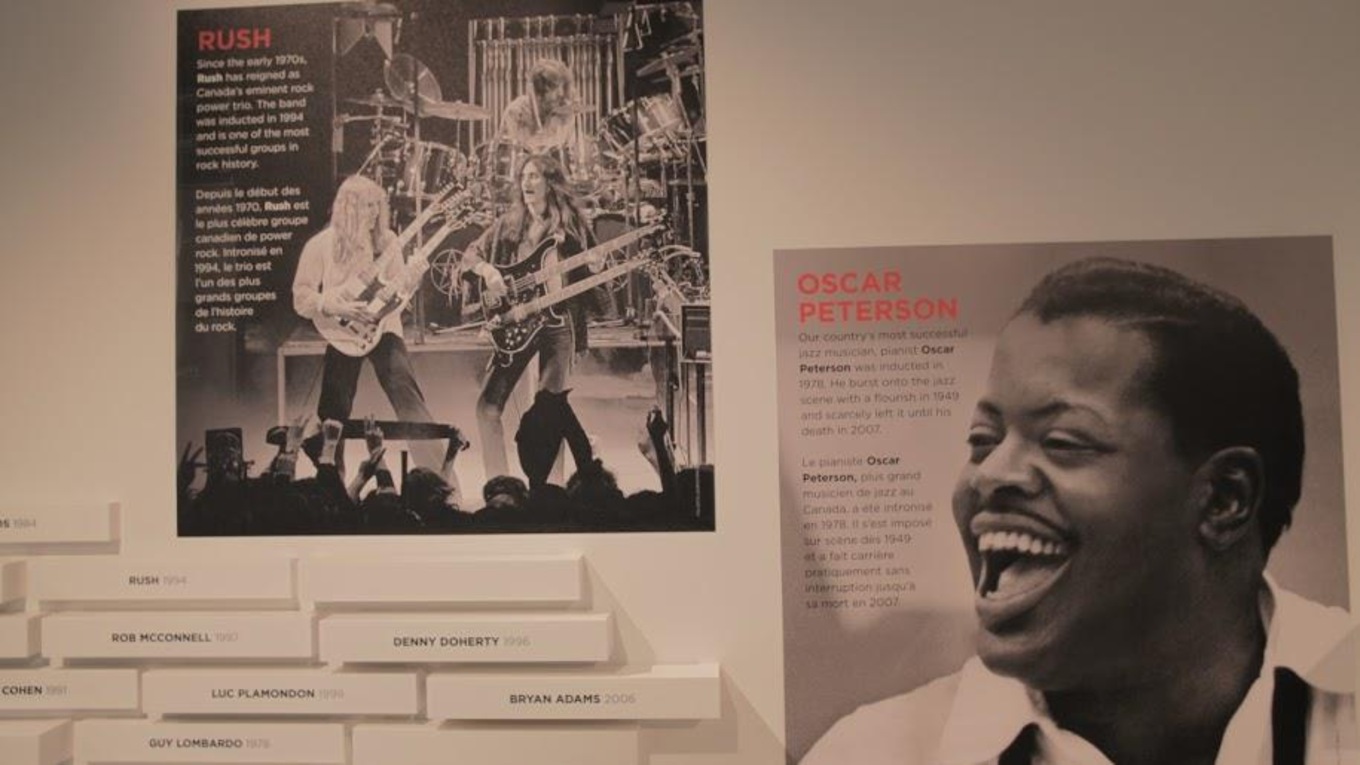 The building is inching toward completion ahead of its summer opening, and National Music Centre staff recently moved into the new facility from their previous digs in the Customs House, a place that is remembered fondly by native Calgarian and musician Kiesza, known for her global hit single "Hideaway," and who is currently working on her sophomore album.
"In the old [Cantos Music Foundation] museum I used to actually sneak in with my friend and I would write music on Elton John's piano at nighttime," says Kiesza. "It's actually part of my own history of me as a musician. So, it's very special. I wanted to come here and walk through it and see what they've done with the new museum and the architecture is unbelievable. I'm so impressed."
The piano Kiesza refers to, on which Elton John wrote his first five albums, will be part of the exhibits in the new building. Additionally, the National Music Centre will exhibit the Rolling Stones' mobile studio — which was used by musicians such as Led Zeppelin and Deep Purple — and TONTO, the large analog synthesizer used by Stevie Wonder and the Isley Brothers. While the museum boasts these impressive artifacts and historical exhibits, Mosker is highly cognizant of bridging the National Music Centre to both the present and future.
"Museum is a word that conjures up a certain idea and music for a lot of people," says Mosker. "[For some people], the last place [music] belongs is in a museum because it's not static, it's living, it's always breathing, it's alive, it's always changing and museums aren't always like that."
Aiming to eschew a dependence on museum tradition and drawing inspiration from modern music exhibit spaces like the Experience Music Project in Seattle, Studio Bell will house studios and live music performance spaces so that links between the past and future are consciously forged.
This will be a physical reality, as Studio Bell will be linked to Calgary's historic King Edward Hotel, affectionately referred to as the King Eddy by Calgarians. Closed down in 2004, the hotel was an important blues venue in the city, and it's been reconfigured with classrooms, broadcast capabilities and a stage to be part of the new National Music Centre project.
"If you were a police officer, a CEO, or a biker, the King Eddy was a gathering place for all walks of Calgary life and it created very fond memories for many people," says Mosker. "So it was a story about music in Calgary and every city has a King Eddy. It may not just be about the blues, but every city has a live music hangout that is symbolic of the city. The Horseshoe Tavern in Toronto, that's a big one, Foufounes Electriques in Montreal is another one, the Commodore Ballroom in Vancouver is another one, there's lots of them."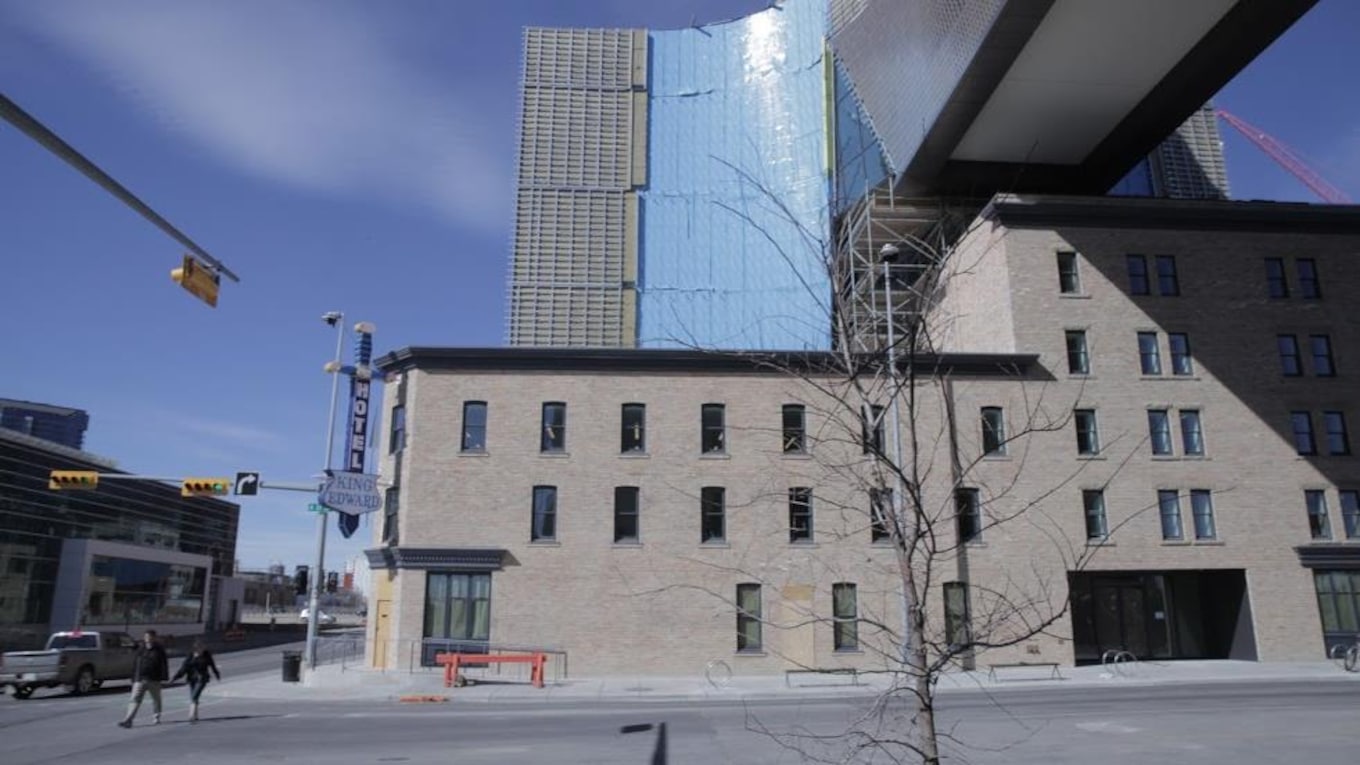 "[The King Eddy] has a lot of fond memories for many people, and the city bought it to tear it down to build another place and there was an outcry," he continues. "This idea gelled around the same time to build a national music centre. We felt we could be an anchor in Calgary and for all of Canada and rooted within that story needed to be a strong Calgary music story and the Eddy became that story."
With the official public opening of the new National Music Centre being celebrated with a show in the hotel's newly refurbished live room on July 8, its story is clearly not finished.
Accordingly, the new project has musicians from Calgary, like Kiesza, looking forward to the future.
"It's amazing for the city to have such an incredible museum," says Kiesza. "It's going to bring a lot of musicians to the city, which is also really exciting. It might even actually really expand the music industry in Calgary, which would also be an amazing thing for the city. A lot of musicians they settle out east in Toronto or maybe go west to Vancouver. This will give musicians a reason to come to Calgary, using the studios that they're building and equipment that you just can't get anywhere else. It's something that I will come here to use and I know other people will definitely too."