It's been around two weeks since the death of Malik Taylor, better known as Phife Dawg of A Tribe Called Quest, and his loss is still being felt by the music world.
Yesterday, a memorial event billed A Celebration of Phife took place at the historic Apollo Theater in Harlem, where the Roots performed with D'Angelo while Kanye West and Andre 3000 made speeches paying tribute to the late hip-hop artist. Additionally, a posthumous song and video entitled "Nutshell" was premiered at the event.
Many tributes immediately after Phife's death focused on his witty lyrical ability on A Tribe Called Quest's five albums, but Phife also recorded solo material after ATCQ's original break-up. He released his debut solo album, Ventilation: Da LP, in 2000, and in that same year he collaborated on a song with a Canadian MC who helped Phife tap into his cultural roots.
In October 2000, Phife contributed to an original track on Mastermind Presents Volume 50: Street Legal, a Virgin Music Canada mixtape compilation featuring a stacked lineup of hip-hop artists curated by Toronto's legendary DJ Mastermind. The song was called "Hold Ya Karna" and, after learning of Phife's death, Mastermind reminisced on the track via Twitter. "Lot of peeps tell me it's their fav from my album," he wrote.
The song was born out of a studio collaboration with another Torontonian, MC Collizhun, who had developed a reputation for delivering rhymes infused with references to both West Indian food and his hometown through his group Nefarius.
These days Collizhun, born Tristan Graham, is based in Brooklyn, N.Y., working under his Tough Dumplin Productions moniker and with the Brooklyn 35 collective, building a reputation for his production and engineering work for artists like Junior Reid and MC Lyte. But back in the late '90s, Collizhun — along with producer Don D (who went on to form production collective Tone Mason) and his late MCing partner Kwesro — had built up a reputation locally for a bold, blunt approach, putting Collizhun on Mastermind's radar for his major label release. Collizhun remembers the session for his collaboration with Phife very well.
"He was the first major artist I ever worked with and that experience in itself, I'm always thankful for," says Collizhun, over the phone from Brooklyn. "I remember when I got the call that I was gonna work with him. I didn't believe it because they actually called to say they want to use my beats that I sent them for the Mastermind compilation and I was like, 'Cool!' and I got super excited and then they were like, 'Oh Phife Dawg's on it' and I was like 'Oh, that's dope!' and then they were like' You're on it too!' and I was like 'What?' It was like it was never gonna end. It was like the icing and then more icing."
The studio session for "Hold Ya Karna" took place at around 2 a.m. Phife was due to fly back to New York at 6 that same morning, but despite the tight window, the duo was able to crank out the song.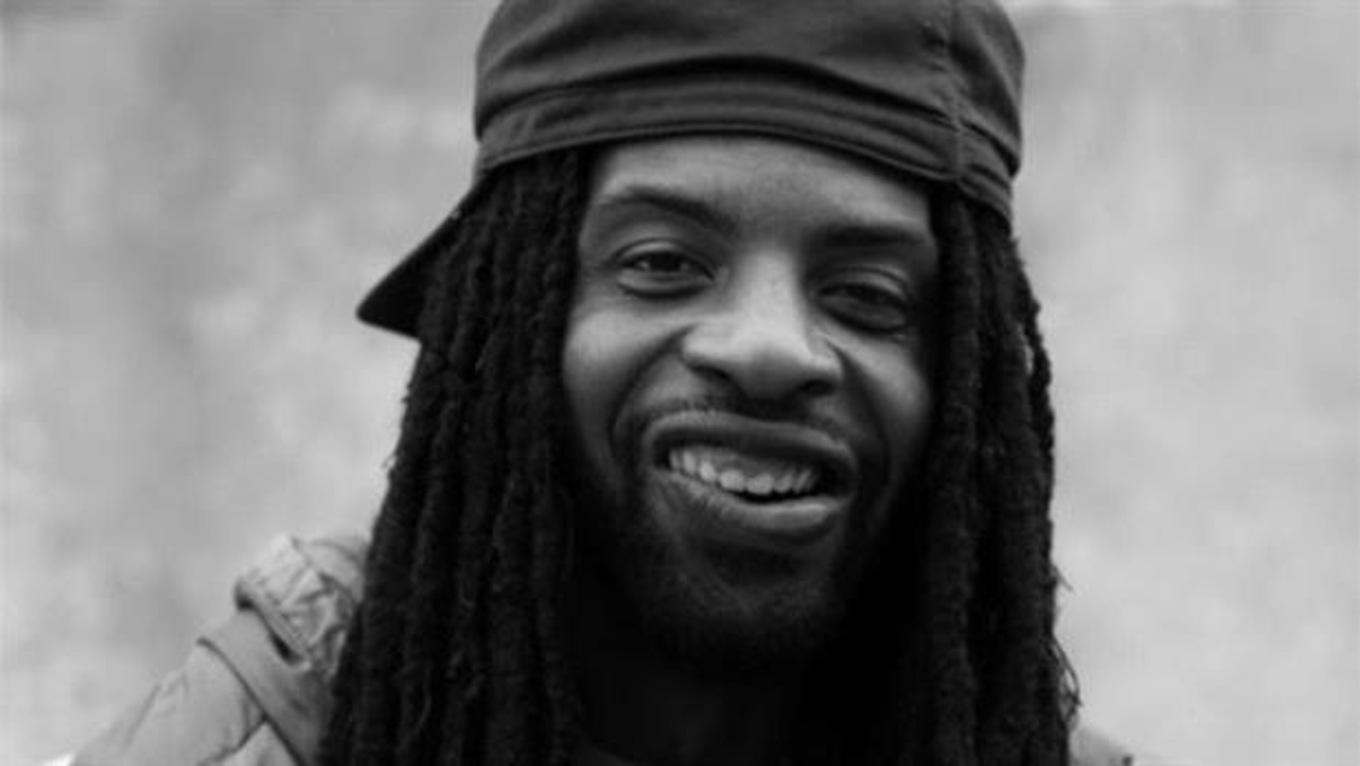 Part of the reason Collizhun was so hyped was because of Phife's West Indian heritage. Phife's family originated from Trinidad and, like Collizhun (who is of Jamaican origin), he often referenced his heritage in his songs.
In the wake of his death, Phife's penchant for occasionally tapping into his West Indian roots in the verses of A Tribe Called Quest songs like "Oh My God," "Jazz (We've Got)" and "His Name is Mutty Ranks" has been noted, but collaborating with Collizhun outside of the framework of his then recently disbanded group allowed him some creativity to explore further.
"Me and him are going back and forth [in the studio]. You say a line, I say a line. He's like 'How's this?' I'm like, 'You're Phife! Do what you do!' And then he kinda hears my own slang, how I'm bringing the West Indian thing and he's just like, 'You know what? I'm gonna follow your lead. I'm gonna go heavy on the Trini [dialect].' And I was like, 'That would be dope!' And if you actually listen back to that song, as the verse progresses, he shows more and more of that Trini background. Once we got going backward and forward with the West Indian verses and the Trini thing, me and him clicked."
Having written verses on the spot, the duo got into the studio to record. Although Collizhun says he still freestyled on the final version of the song.
"At the end of the night, he gave me daps [and said] 'I really like your style. The way you're swinging the patois to English is tight.' And then when we listened back to the track it was like 'Yeah, this is the take.'"
One of the chorus refrains from "Hold Ya Karna'' is "From Trini to Jamaica/ NY to T-dot ... Phife Dawg and Nefarius/ none of you can spar with us." It underlines the creative bond the duo forged in the studio — not only from their shared West Indian backgrounds, but from their knowledge of Toronto.
Notably, in Phife's verse, he also references several Toronto hip-hop artists, packing the verse with Cancon:
"Pissin' on MCs since Michie Mee started f--kin' with First Priority
(Collizhun:How you know that?)
You don't want no parts of me
Underground like Saukrates
Bringing flavour to your ear
Down to ride like Choclair
Now let us get out of here
You know how I be
With MuchMusic
Like Master T
Phife diggy
In the p-l-a-c-e."
Collizhun insists he did not feed Phife those Toronto references.
"You know what? He knew that," says Collizhun. "He knew the background of that stuff. He knew [MuchMusic VJ] Master T. He knew the whole layout of Toronto ... he was paying homage to our scene at the same time. I remember when he said it in the studio, everyone had a big smile on their face. And then when I went in the booth after him. They were like, 'Don't ruin it.'"
Given the response that Mastermind remembers to the song on the album, Collizhun didn't manage to spoil the record. Instead, Collizhun feels the song gave people a deeper insight into a side of the late MC that listeners only occasionally glimpsed — and that he got to see up close and personal.
"A lot of people know A Tribe Called Quest for all these songs and I'm a fan of A Tribe Called Quest records," says Collizhun. "But then to hear something that I've never really heard on his records on a record that I'm doing with him, I thought that was dope. Because I could actually play that record today and people would be like 'Yeah, I never really heard Phife sound like that.' For me that was unique."