We talk a lot these days about disrupters. Amazon disrupting the publishing industry, Uber disrupting the taxi industry, and streaming services like Spotify and Apple disrupting the music industry. Back in 1989, late-night television was disrupted by comedian-cum-talk-show host, Arsenio Hall.
The late '80s was a time when Johnny Carson was still the king of late-night and Jay Leno was the clear heir apparent. The debut of The Arsenio Hall Show in January 1989 put all of that into question with it's rapid, breakout success.
Hall and his show became touchstones in popular culture with the host connecting immediately with a young, underserved demographic and using his platform — The Arsenio Hall Show — to bring the actors and artists and musicians that that demographic loved to network television.
Today is Hall's birthday. He is 60 years old.
The Arsenio Hall Show inspired us to bark and pump a fist as an alternative to applause and what started off as a running gag based on his random thoughts turned into a song by C+C Music Factory that went all the way to number 4 on the Billboard Hot 100 chart. And that's only one of Hall's smaller musical contributions. One of his enduring contributions was using his show to give a number of acts a network presence that they likely never would have had otherwise, from presenting Mariah Carey's national television debut to changing politics forever with just 90 seconds of sax. With that in mind, here are 13 of the best musical moments from The Arsenio Hall Show.
1. Prince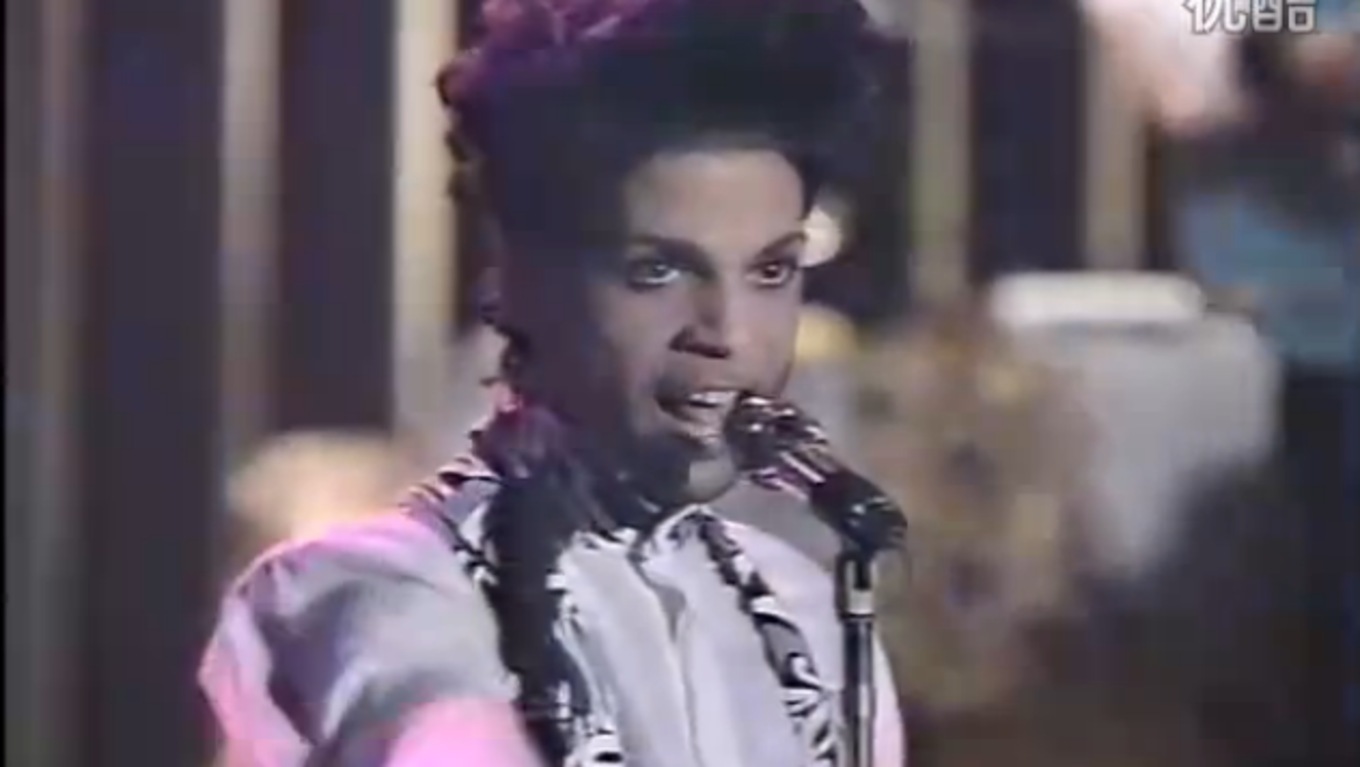 Hall gave an entire show over to Prince and the New Power Generation for a night that he described as "an all-out party." Over the course of the hour, Prince performed what have gone on to become classics: "Let's Go Crazy," "Kiss," "Purple Rain" and "Cream." You can watch the entire performance here.
2. Mariah Carey, 'Vision of Love'
While her first televised performance was at the 1990 NBA Playoffs where she sang "America the Beautiful," Carey's national television debut of her own material was on The Arsenio Hall Show where she performed "Vision of Love." Hall considers her one of his all-time favourite guests.
3. En Vogue
Pure vocal groups were more than just a thing in the '90s and En Vogue stood head and shoulders above the crowd as the first 90 seconds of their performance on Arsenio really shows. Individually Terry Ellis, Dawn Robinson, Cindy Herron and Maxine Jones were pure singers. Together they were incredible.
4. Miles Davis
It was just three months after this performance that Miles Davis died. It was difficult for him to speak — his voice reduced to a whisper after throat surgery in the late '50s— but we learned that he didn't like being referred to as a legend. Why? "Because I'm not finished yet," he said.
5. k.d. lang
This wasn't k.d. lang's first appearance on Arsenio — you can watch that here — but this wonderfully theatrical performance of "Miss Chatelaine" (bubbles!) brought the Consort, Alta., native to a late-night demographic that likely would otherwise never see or hear her.
6. Patti LaBelle
Before she was known for her Walmart sweet potato pies, Miss Patti LaBelle was known for her spirited performances of her signature song "Somewhere Over the Rainbow." In this appearance on Arsenio she gives the audience a taste before segueing into "When You've Been Blessed," taking prime-time television to church at 10 p.m. on a weeknight.
7. Sammy Davis Jr.
By way of introduction, Hall said, "My next guest needs no introduction." And he was right. Hall spent a full 15 minutes with Sammy Davis Jr. and Davis didn't disappoint. He talked about everything from his line of condiments, how he got sober and how he went overboard once he got over.
In the third segment, Davis not only performed "Time After Time" impromptu with the house band, but publicly stated to Hall, "You ever need me, you got me for the rest of my life." He promised to come back the following season and incorporate some of his band members with Hall's band and do something special on the show. Davis died not long after this appearance on the show.
Related
8. Bobby Brown
Before he married Whitney Houston and lost his musical identity he was the most dynamic performer to leave R&B group New Edition. Sing, rap, dance, even beatbox, Brown was doing it all in this version of his hit, "Every Little Step."
9. Bill Clinton
This moment changed presidential campaigning forever. In addition to reaching a woefully underserved late-night audience, The Arsenio Hall Show also provided access to that same audience.
Then-governor Bill Clinton, in an attempt to appear youthful and cool, went to the most youthful and cool show on air at the time and essentially exchanged 90 seconds of sax playing for seven minutes on the couch to go through his stump speech.
10. West Coast All-Stars
Musically The Arsenio Hall Show had groups onstage that no other late-night talk show would have touched then, nor have they since. In this performance, Hall collected a large handful of some of the biggest names in the rap game in the late '90s, including Ice-T, N.W.A, J.J. Fad, Digital Underground, Michel'le and Eazy E.
11. Whitney Houston and Stevie Wonder
Whitney Houston graced The Arsenio Hall Show's stage multiple times — with Eddie Murphy, BeBe and CeCe Winans (perhaps her most spirited performance) and in this instance, the legendary Stevie Wonder.
The initial performance was lukewarm and the bulk of the interview was mindless and oversexed but the highlight was toward the end of the interview when Houston broke into the first song she had ever performed, "Guide Me, O Thou Great Jehovah." Hall's team was so in touch with music that they knew to add just a hint of reverb to sweeten the brief and impromptu couch performance.
The show closed with Wonder getting Hall to sing "Superstitious" with him, Houston and the house band — with Wonder feeding both of them the lyrics the whole time.
12. Snoop Dogg
I mean, it's Snoop Dogg doing a performance and interview, rocking a Toronto Maple Leafs sweater. What's not to love?
13. Luther Vandross
Luther Vandross had the distinction of being the musical guest on the very first episode of The Arsenio Hall Show. He was also on the very last episode of the original show that ended in 1994, singing "If Only For One Night" a cappella at the host's request.
Bonus! Hall's final show
The final episode of The Arsenio Hall Show was fitting considering Hall's part in advancing hip-hop culture on television. It was an all-star hip-hop performance with YoYo, MC Lyte, Naughty By Nature, A Tribe Called Quest, Fu-Schnickens, CL Smooth, Guru from Gang Starr, Das EFX, Wu-Tang Clan and KRS-One taking a turn at the mic. The musicians' love and appreciation for the show was real with KRS-One making it plain with the lyric, "We could never check David Letterman."