Have you been noticing your Facebook feed has featured less Uncle Neil and more Uncle Bert's beach trip? Don't worry, there's a very good reason for that. And, more importantly, there's a way to get back to the good stuff.
On June 29, Facebook changed its algorithm to prioritize posts from friends and family over those from Canadian publishers like us.
Thankfully, there's an easy fix:
Visit Facebook.com/CBCMusic, click the "Like" button at the top of the page and change the setting from "Default" to "See First." Like this: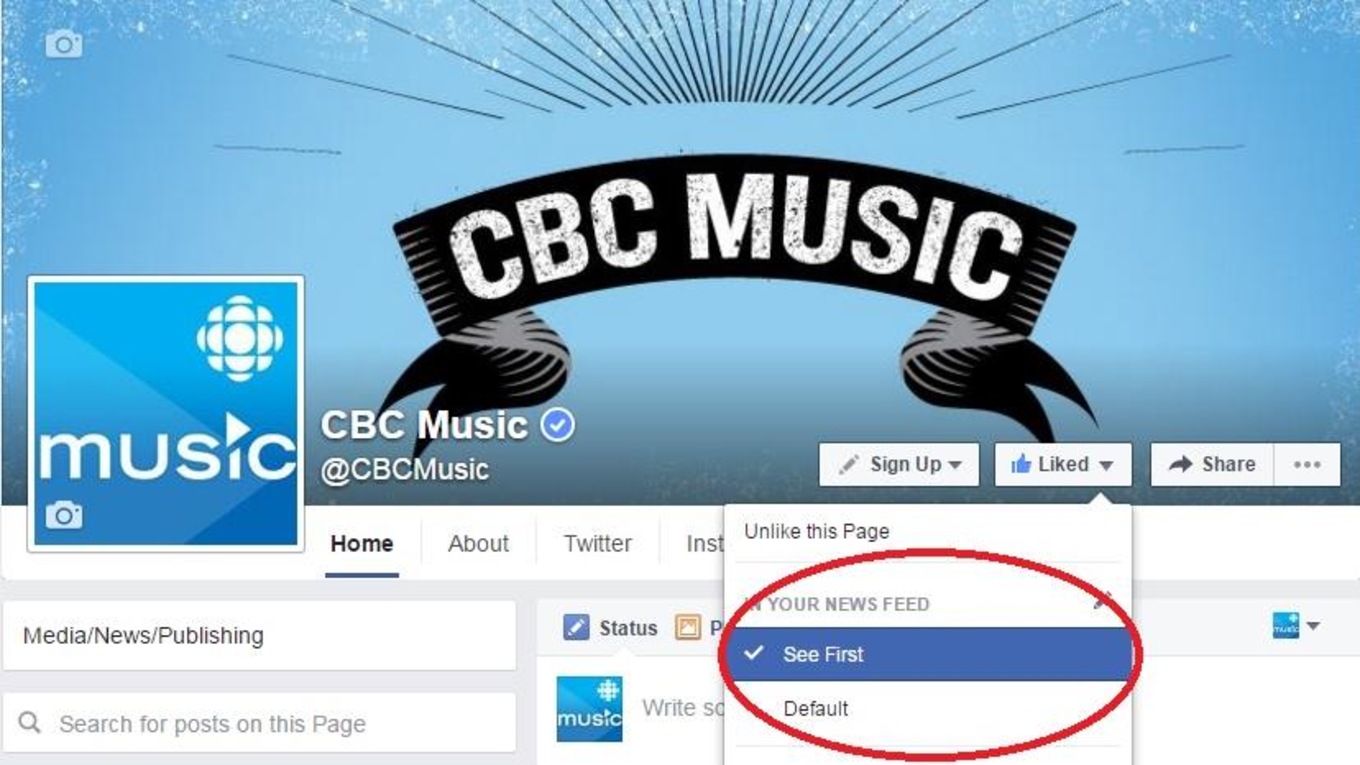 And that's it. Now you're back to getting great Canadian music content like our 25 greatest Canadian songwriters, Joni Mitchell's best B-Sides and Rufus Wainwright singing Leonard Cohen's "Hallelujah" with 1500 people in a Toronto power station.
Not to mention visual treats and live videos from amazing artists.
Thanks for supporting CBC Music and the great art this land has to offer.