When Anderson Cooper enters a room, the energy shifts.
The silver-haired, blue-eyed television golden boy walks softly but carries a big reputation, and the artificial clickity-clack of camera phones that inevitably follows disturbs the earthy calm cultivated by the room's other bold face.
Bob Weir, sipping red wine and sporting sandals, black sport jacket over a loose-fitting cotton shirt and naturally distressed jeans, appears at sartorial odds with both the cocktail-attired guests of the second annual Einstein Gala — put on annually by the friends of Hebrew University in support of the Einstein Legacy Project — and the evening's manicured MC. But if he feels out of place, Weir isn't letting on. After all, he's used to being the other one: it's not only the name of one of his most famous songs, it's also the title of a recent Netflix documentary on his life and, self-admittedly, his historical moniker as the rhythm guitarist, singer and songwriting foil to Jerry Garcia in the Grateful Dead, arguably the most successful American band of all time.
As Cooper and assorted important guests float by, Weir is summoned for a photo op. Between shots, the affable journalist, clearly not the world's biggest Deadhead, attempts to make small talk, asking what the rock veteran has been up to lately.
"Well, we just played Kimmel last night," Weir humbly responds, leaving out the string of sold-out stadium dates he's just completed.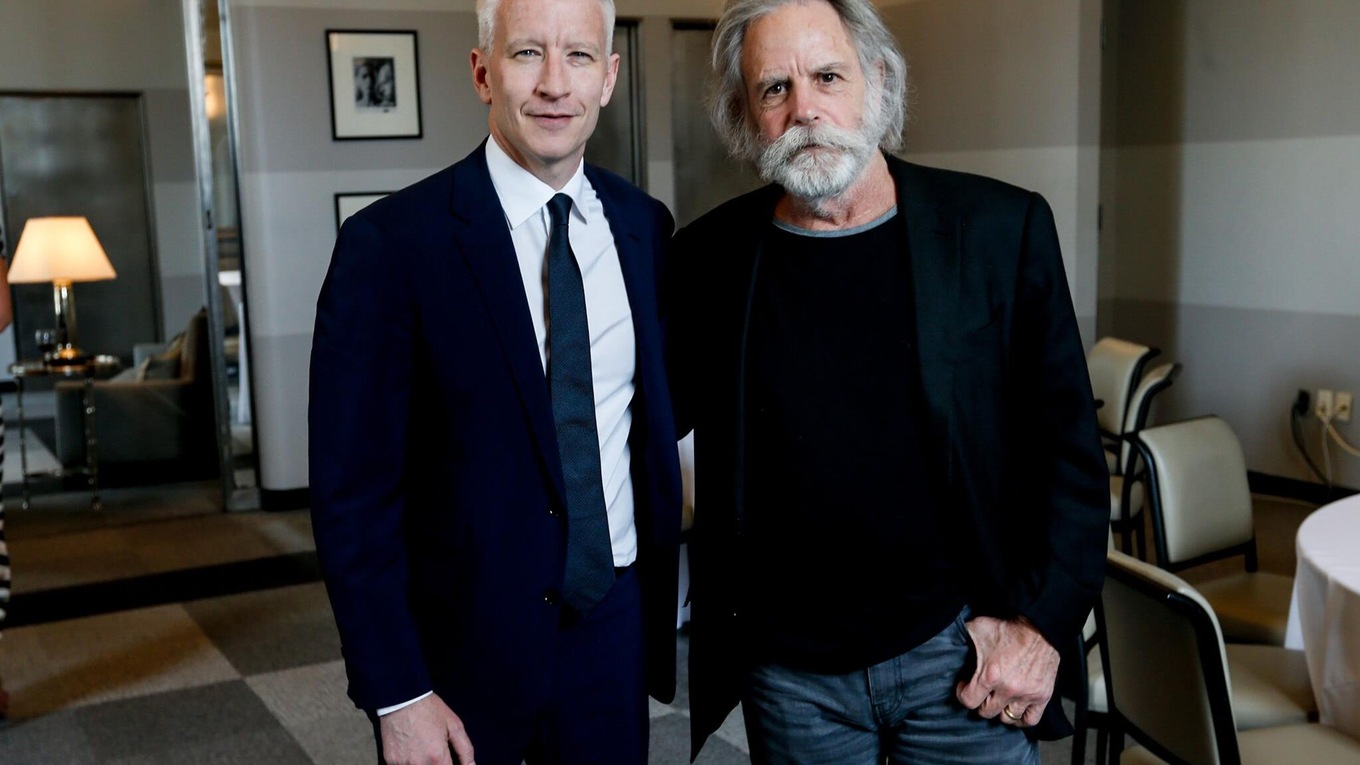 At 68 years old, Weir, known as "Bobby" to his fans, has been performing professionally for over a half a century. If you're doing the math, you've likely figured out that he dropped out of school at 16 to focus on the group, which makes his presence at a gala in support of education all the more surreal.
"I didn't stop learning. I dropped out of high school because I had bigger fish to fry," he points out in a whisky-soaked drawl. "[It was] right now or miss the boat. That's not the standard way people drop out of high school."
Weir has a point. What he lacked in formal education, he's made up for in his approach to the rhythm guitar, which is unique among his contemporaries — owing more to the complex chord structures pioneered by jazz pianists like McCoy Tyner and Bill Evans than the stringent blues roots of John Lennon or Jimmy Page. It's one of the reasons he believes he can relate to someone like Einstein.
"Scientists and artists are all involved in discovery. It's the same spark, the same curiosity," he says, eyes widening on the last sentence as a physical exclamation mark. "Some people find delight in uncovering chemical activities, some delight in discovering musical phenomenon, but it's all mathematics. There's no difference."
Weir has another claim to attending such a meeting of important business minds, and it's one that he's not at such ease discussing. The Dead industrial complex — the mammoth money-making machine that pioneered many of the best business practices used by media companies today — has earned Weir and friends the moniker "visionary geniuses" by the Atlantic. Many of the band's tactics, including innovations in branding, community management, commodifying touring and utilizing social media as a marketing tool, are being taught at top American universities and practised not only by heirs and accolades (Phish, Dave Matthews Band, et al) but also artists like Drake, who uses his fans as a marketing tool more effectively than any media or label promotion could.
Testament to both the jam pioneers' enduring musical and commercial legacies can be found in the financials from their recent Fare Three Well reunion shows (with Phish guitarist Trey Anastasio filling in for band leader Garcia, who died in 1995). According to Billboard, who warned the numbers were conservative, the stadium gigs the group performed grossed nearly $60 million US — for five shows!
It's little wonder then that, with the health of bassist Phil Lesh deteriorating, Weir decided to continue touring the material without him, performing as Dead & Company alongside John Mayer and the other remaining original members, drummers Mickey Hart and Bill Kreutzmann. He also appears on the recently released Day of the Dead album, a five-CD indie-rock tribute put together by the National.
"[The Grateful Dead] is in mothballs right now," he says of the band. "[But] We're all soldiering forth. We're carrying the torch."
Several hours later, Weir arrives onstage to thunderous applause from the galleria and a healthy mix of knowing smiles and confused stares from gala attendees (a limited number of $200 tickets were sold to fans for the performance portion of the evening, leading to a humorous mix of tie-die and be-jewelled audience members doing their best to respectfully keep their distance from each other). It's his first solo show in some time and, accordingly, he's prepared a setlist packed with hits ("Friend of the Devil," "Jack Straw"), fan favourites and a cover of the Beatles' "Dear Prudence."
"It's more or less the same music," he says of his current musical endeavours, which also include his solo performances and an upcoming orchestral project. "I view it as one body of work."
Just before the encore, Weir invites guitarist Dan Kanter, a Toronto native and former musical director for Justin Bieber (the pair went their separate ways before Bieber's current tour), onstage to jam on a number of Dead tunes. While the solo appearance hits the mark with the crowd, Weir doesn't truly seem in his element until he's trading licks with Kanter. A couple of Other Ones communicating through music.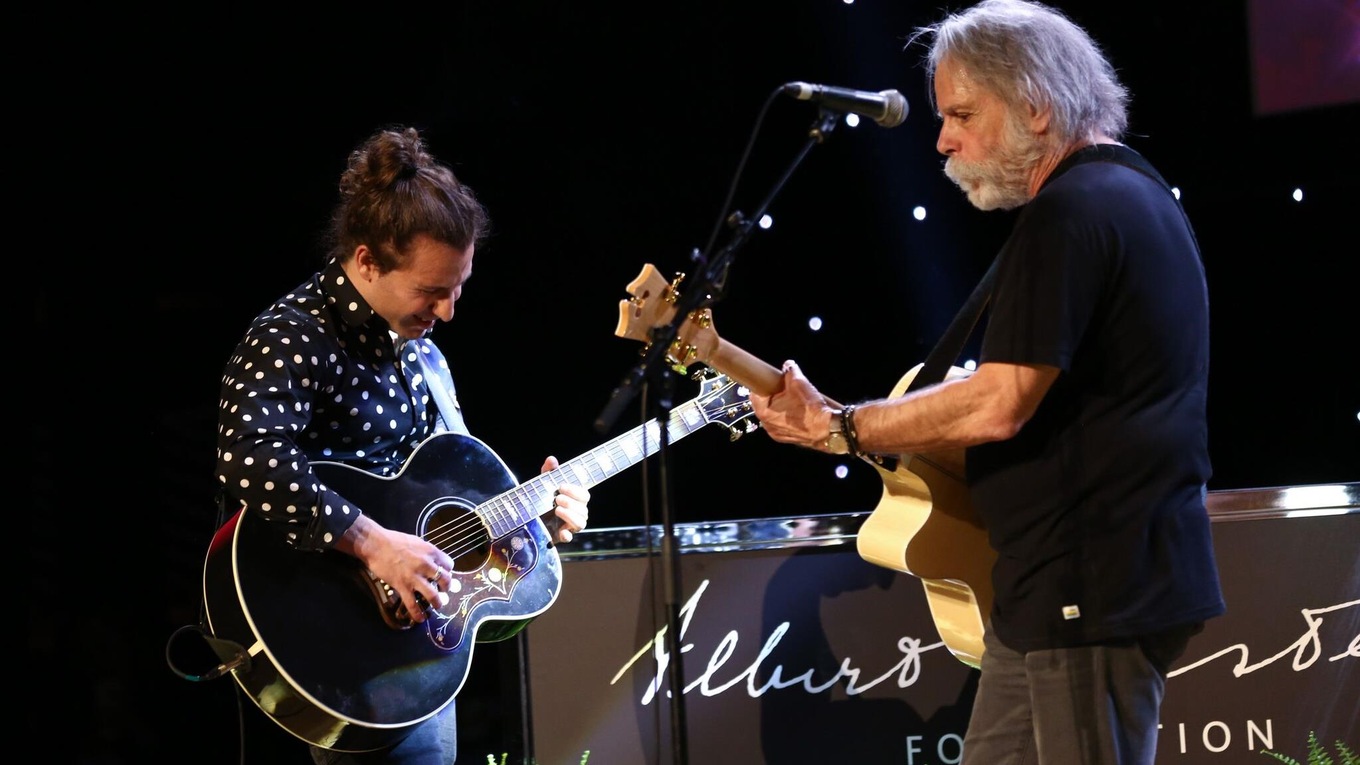 After a short break, Weir and Kanter wrap up the set with an encore of "Ripple," off the Grateful Dead's 1970 album, American Beauty. By the end of the jam, Weir's almost beaming.
"It's fulfilling to me," he offers when asked about the group's legacy. "At the same time, it's like looking at your face in the mirror. You have no idea what you're looking at. You can't tell what you look like. You're too familiar with it."
Taking a sip of wine, he adds, "Ask me when I'm dead."