"I hear you gotta sell it to snatch the Grammy"
Chance the Rapper's Coloring Book mixtape is one of the most critically acclaimed releases of the year. An uplifting and spiritual collection of songs, the record's deft synthesis of hip-hop and gospel has elevated the wildly talented Chicago artist further into the spotlight. This on top of his Kanye West association and two Saturday Night Live appearances, which have elevated the artist, despite his stubbornly independent status.
Just over six months into the year, many online publications have rolled out their best of the year so far lists, and Coloring Book is registering highly on lists by publications such as Rolling Stone and Spin, while it's also been extensively covered by Forbes. The record's critical acclaim has been backed up by its success on the charts. In May, Coloring Book debuted at number 8 on the Billboard Hot 200. The release was streamed over 57.3 million times, which equated to roughly 38,000 units. Coloring Book became the first release to register on the chart solely from streaming.
Up until last month, despite all the critical acclaim and commercial success, the release would still not have been eligible for a Grammy nomination. But on June 16, less than a month after Coloring Book's record-breaking debut, it was announced that the Grammys would consider free and streaming releases for nominations.
One of the driving factors behind the decision may have been a petition filed by music fan Max Krasowitz on change.org entitled "Allow Free Music to be Eligible for Grammy Nomination." "Ridiculously talented artists who are releasing free mixtapes and projects are not getting the recognition they truly deserve," Krasowitz wrote on the petition. By May, it had garnered over 15,000 signatures, including that of Chance the Rapper himself. "We're making real life changes," Krasowitz wrote on the petition after the Grammys rule change was announced. "We still haven't gotten quite what we want, but this is the beginning of a revolution in music and the Grammys are starting to notice."
As for Canada, the Junos have a rule that the recording must have been available for sale to be eligible for a nomination. In a statement in response to a query from CBC Music, the Junos responded that "CARAS/The JUNO Awards consider the date that an album or single is available for national sale to be the release date. We are considering including streams into this for the 2018 JUNO Awards. Currently, we collect streaming data and use it as one of the metrics in determining the nominees in nine of our categories."
The Polaris Music Prize, an award given to the best Canadian music album regardless of genre and determined by music journalists, made the change to include free and streaming releases in 2011. "It's completely unclear to me what the difference is between Drake's mixtape [If You're Reading This, It's Too Late] that made the shortlist last year and [his new studio album] Views," says Polaris Prize founder Steve Jordan. "They're both collections of songs from an artist. You could call them anything you want, but to me Polaris is an album prize and the definition of album includes mixtapes, most definitely."
"If it's all original music and it's got this much emotion around it and it connects this way with this many people, is it a mixtape?"
It's a point of view that clearly resonates with Chance the Rapper. In a 2013 interview with Rolling Stone, he talked about his debut mixtape release [Coloring Book is his third], querying the classification of music. "The whole point of Acid Rap was just to ask people a question: does the music business side of this dictate what type of project this is? If it's all original music and it's got this much emotion around it and it connects this way with this many people, is it a mixtape?"
Either way, the inclusion of the Grammys of free and streaming releases represents a graduation for releases that are considered mixtapes, the next step in their evolution. It can be argued that nowadays, mixtapes are neither mixes or physical tapes, although this wasn't always the case.
Tapes or cassettes have an intimate history with hip-hop's origins as a culture, especially in New York City, but those early methods have evolved into a global transaction network. No matter what forms mixtapes have taken, theoretically they have served as an unencumbered conduit from the artist to the listener, often sidestepping traditional means of music distribution. It's clearly a theoretical stance Chance the Rapper identifies with.
"I don't agree with the way labels are set up. I don't agree that anyone should sign 360 deals, or sign away their publishing, or take most of the infrastructure that's included in a formal deal," he said in an interview with Beats 1's Zane Lowe.
Over the years, mixtape distribution has evolved from hand-to hand transactions to online downloads and streaming. In the era that preceded rap's recorded commercial breakthrough in 1979 via the Sugar Hill Gang's "Rapper's Delight," popular hip-hop crews like the Cold Crush Brothers and the Fantastic Five garnered much of their neighbourhood fame across New York boroughs from the circulation of dubbed cassettes of their rhyme routines recordede at local shows in parks or recreation centres.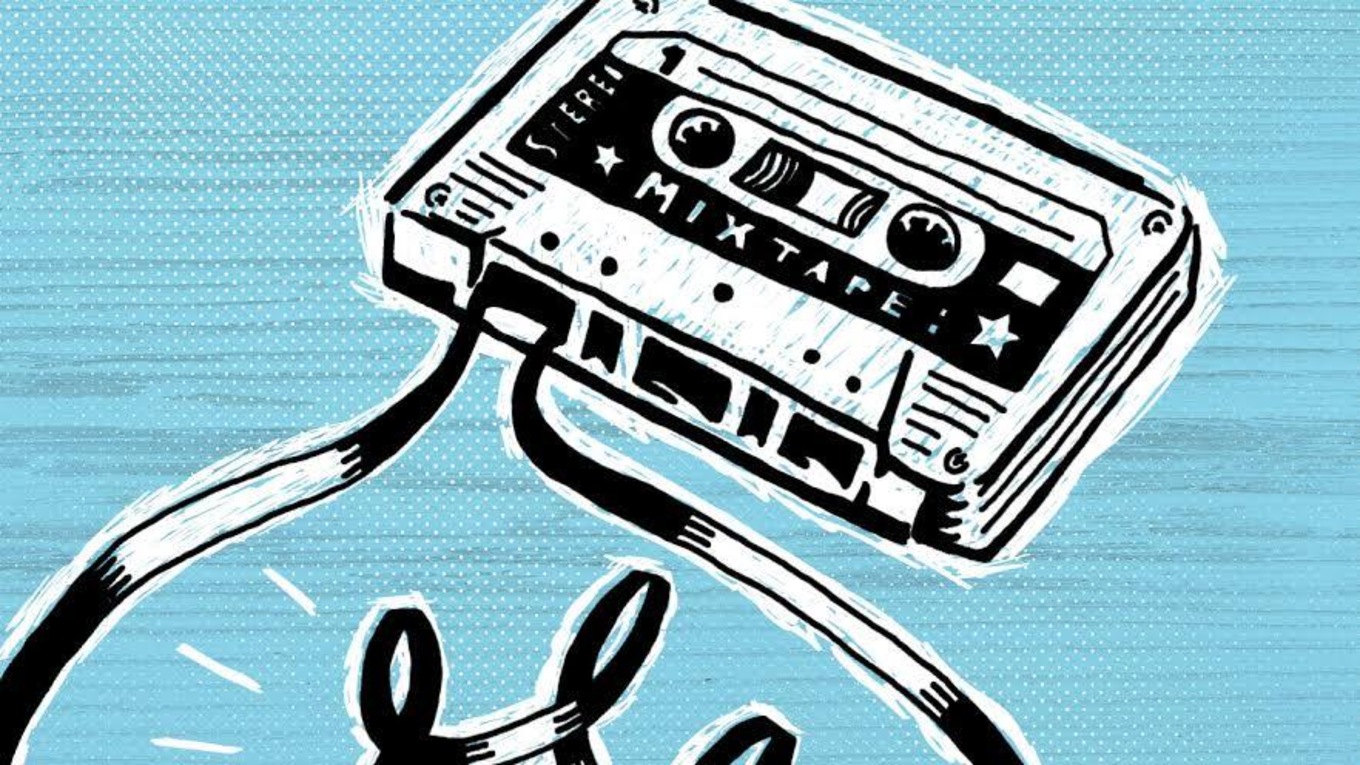 In the '80s, DJs like Brucie B and eventually Kid Capri and Tony Touch would represent an evolution of the format, selling tapes of music featuring local artists. By the '90s, DJs like Ron G would innovate by blending hip-hop and R&B on tapes. Funkmaster Flex, DJ Kay Slay and DJ Clue would also change the paradigm by incorporating exclusive and advance material. Meanwhile in Houston, the late DJ Screw's woozy, slowed-down versioning of songs on his mixtapes proved so popular that screw became the name of a subgenre of hip-hop music unto itself.
The modern version of mixtapes as we now know them began to emerge in the 2000s. The format largely migrated to CDs as opposed to cassettes, and the mixtapes produced by 50 Cent and his G-Unit crew signalled the gradual erosion of the DJ as the focal personality on these releases. Soon Pharrell Williams' proteges Clipse, who were embroiled in an unfavourable recording contract, tapped the medium and began to release music free of label intervention through the mixtape route. At this time, mixtapes were still largely in physical form and still sold, until the arrest of popular mixtape DJ Drama in 2007, which marked an important juncture.
Drama, who was instrumental in the prolific mixtape output Lil' Wayne issued in the mid-aughts (at least 20 releases between 2002 and 2008), was arrested for bootlegging and racketeering charges in Atlanta by local police in association with the Recording Industry Association of America (RIAA), who confiscated thousands of compact discs and shut down his gangstagrillz.com sales website. The arrest had a chilling effect on mixtape sales and prominent DJs began to make their mixtapes available through audio streams and podcasts, or simply made them available for free download on their websites. While much of the attention focused on the legal issues, the mixtapes themselves became more artist-focused and began to increasingly blur the aesthetic difference between being an album and a being a mixtape. Eventually, the only discernible difference was that the mixtape was free, whether through downloading or streaming.
Drake was someone who took advantage of this evolution when he began to release mixtapes in 2006, but it was another Toronto artist, The Weeknd, whose mixtape Drake promoted through social media, who prompted the stance the Polaris Music Prize currently has on the recordings.
The Weeknd's debut mixtape release House of Balloons was released in 2011 and kick-started the now-global superstar's road to success. House of Balloons ended up being shortlisted for the 2011 Polaris Music Prize. "We made that determination a long time ago that a mixtape was an album because no one could explain the difference to us and even if they could it's still a full-length artistic statement," says Jordan. "And so it's a little surprising that the Grammys have only just got around to it now."
Regardless, it will be interesting to see if Chance the Rapper will become the first artist to be nominated or even win a Grammy Award for a mixtape.
In the meantime, as Canada's streaming audience continues to increase, in 2016, Canadian hip-hop artists like Jazz Cartier, Clairmont the Second and Tory Lanez continue to release well-received artistic statements for free, whether through streaming or downloads. In the meantime, artists as popular as Beyonce are now releasing traditional studio albums with virtually no notice through streaming platforms, taking the strategy directly out of mixtape culture. With 2016 releases by artists as diverse as James Blake, Rihanna and Radiohead (who surprise released In Rainbows in 2007), the intersections between mixtapes, albums and streaming will undoubtedly continue to evolve. In the meantime, we'll be listening.
Follow Del Cowie on Twitter: @vibesandstuff