Listen to the 2015 CBC Christmas Sing-In and get into the spirit of the season — with festive music and all your favourite carols, in spectacular arrangements for choir, organ, brass and percussion, and an audience of over 1,500 singing along.
This year's Sing-In features performances by the choir of the Church of St. Andrew and St. Paul, the Sing-In Brass, organist Jonathan Oldengarm, and guest soprano Aviva Fortunata, all under the direction of conductor Jean-Sébastien Vallée.
If you'd like to sing along, you will find the words to all the audience carols printed in the concert program.
Scenes from the Sing-In
While they wait in line, the public is treated to performances by two Montreal vocal ensembles: Effusion and Soulstice.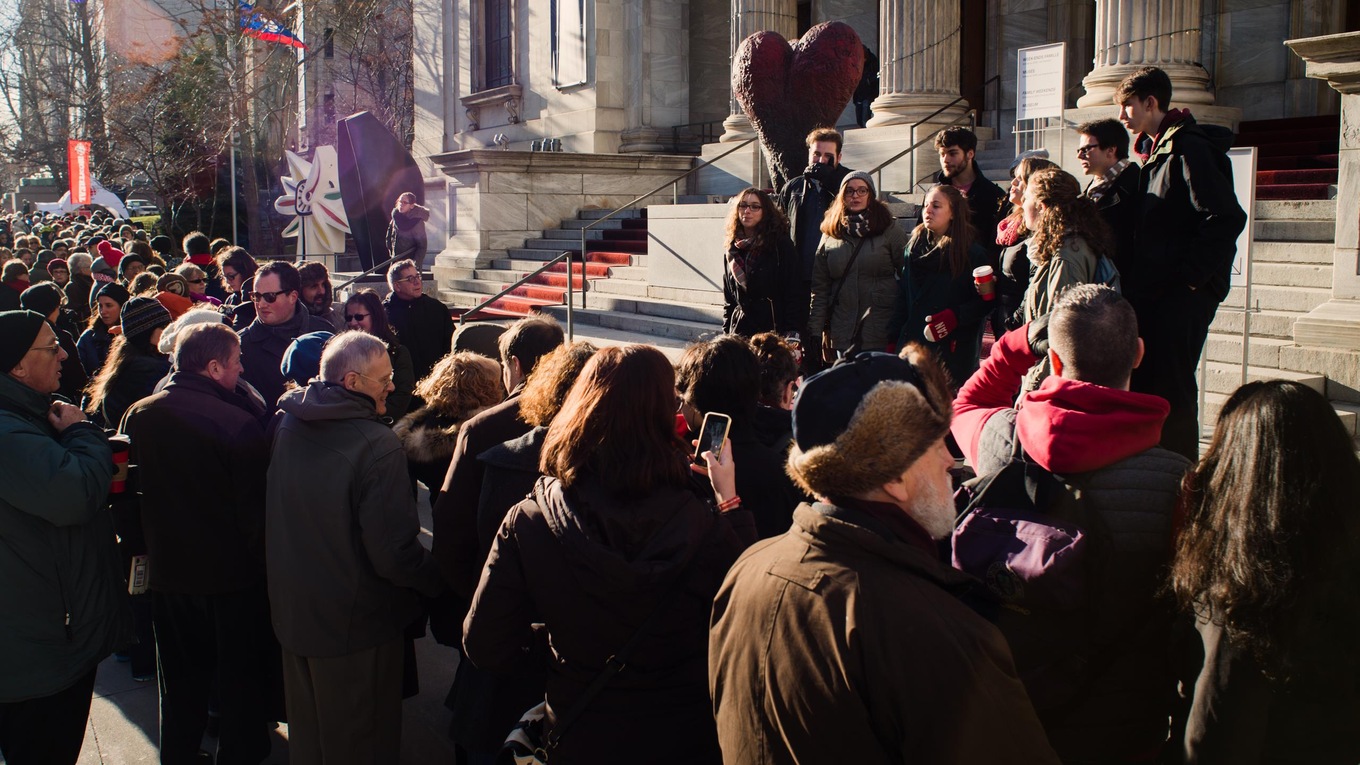 Mike Finnerty, host of Daybreak on CBC Radio One in Montreal, greets the public with a smile. He is one of the readers on this year's program.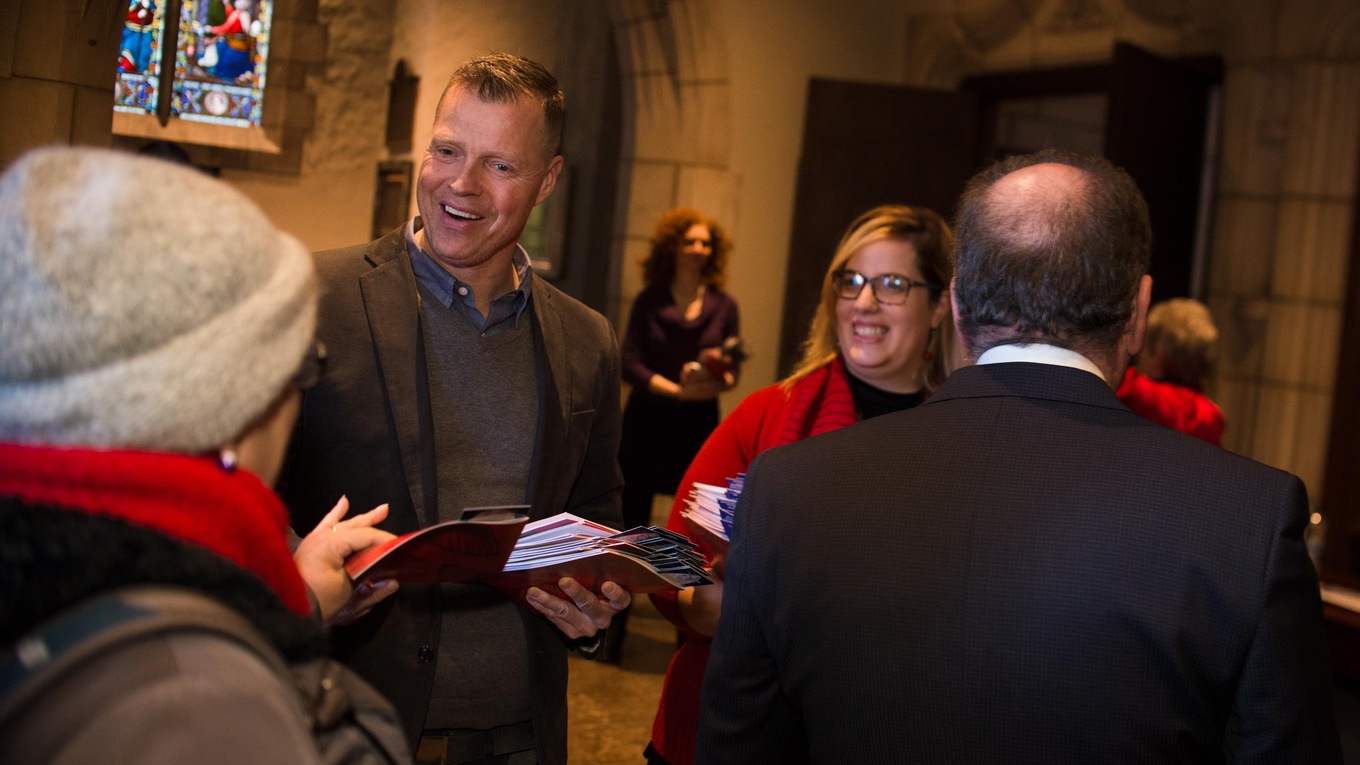 Conductor Jean-Sébastien Vallée takes a group selfie with the Sing-In audience.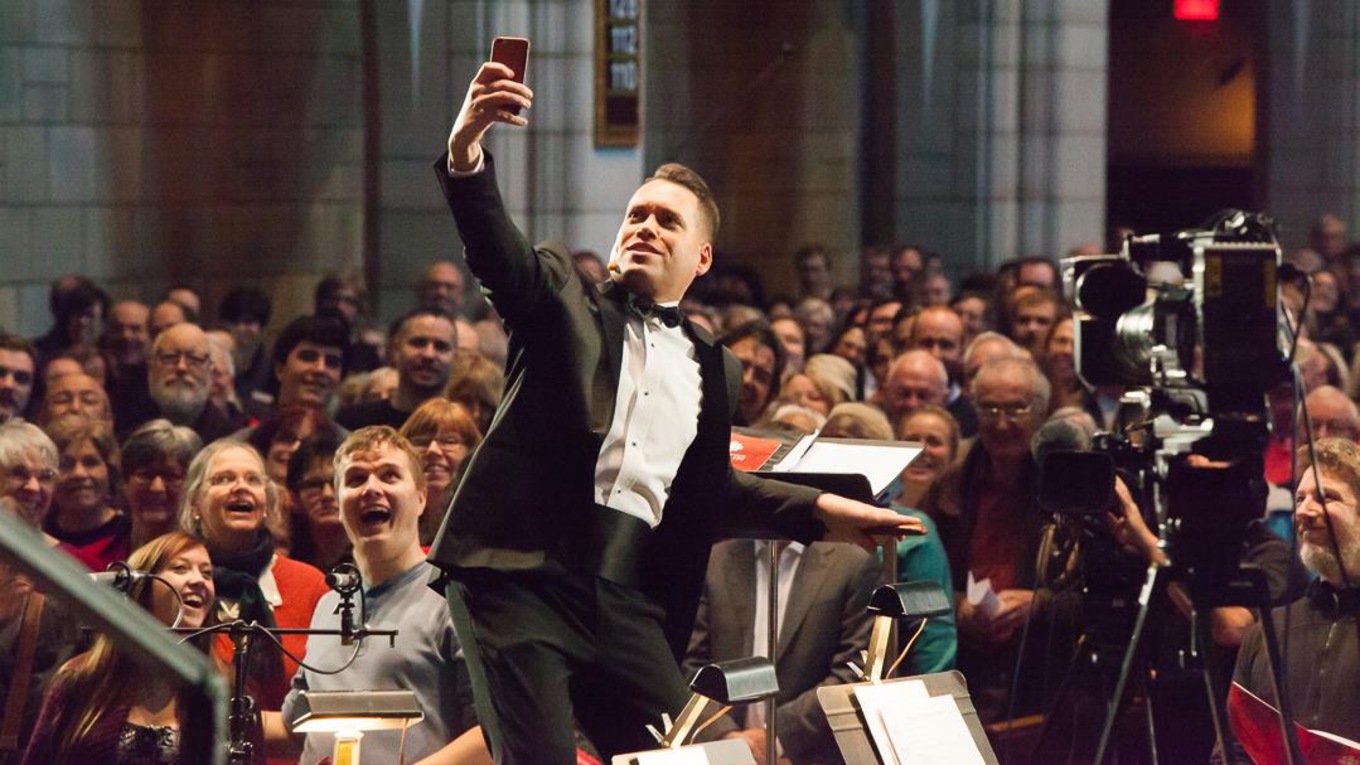 The opening carol of the Sing-In is the medieval Advent hymn "O Come, O Come, Emmanuel."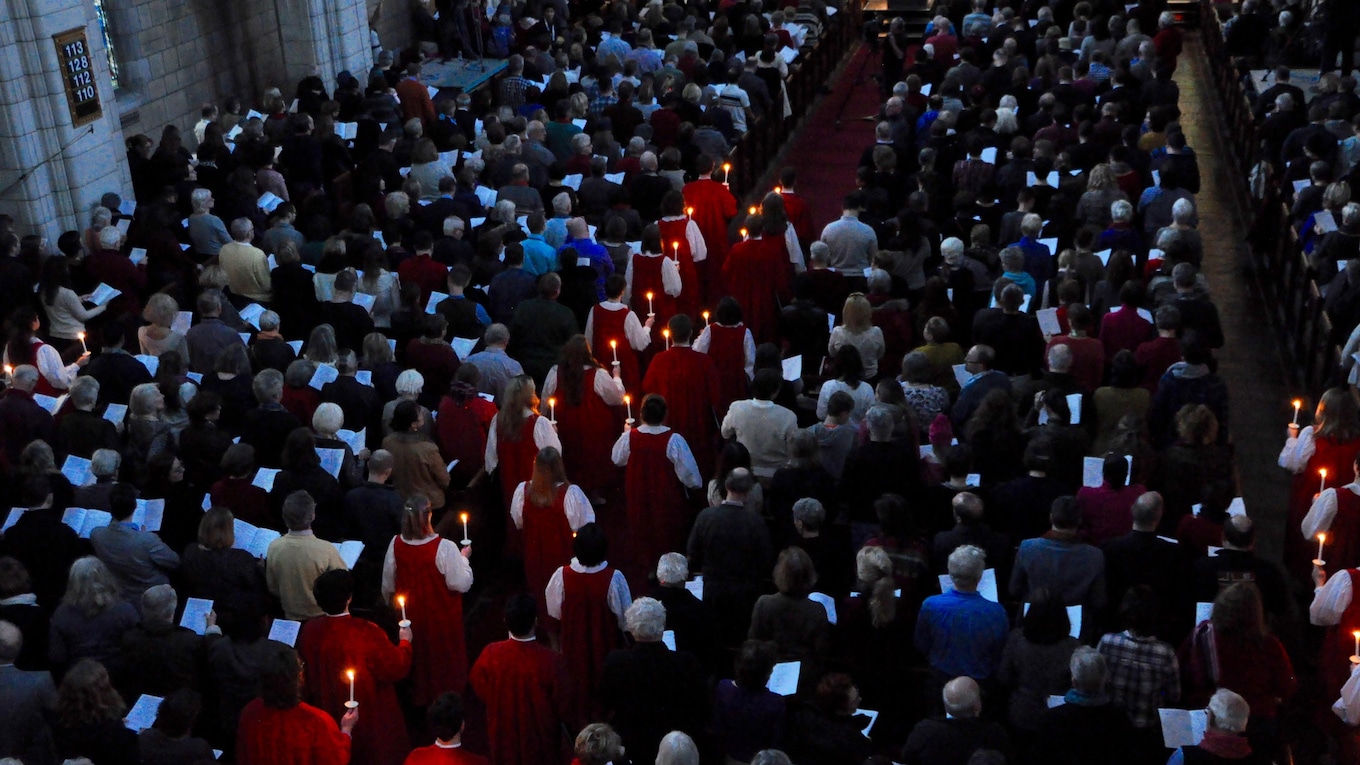 The Bourgie Sing-In experience is larger than life.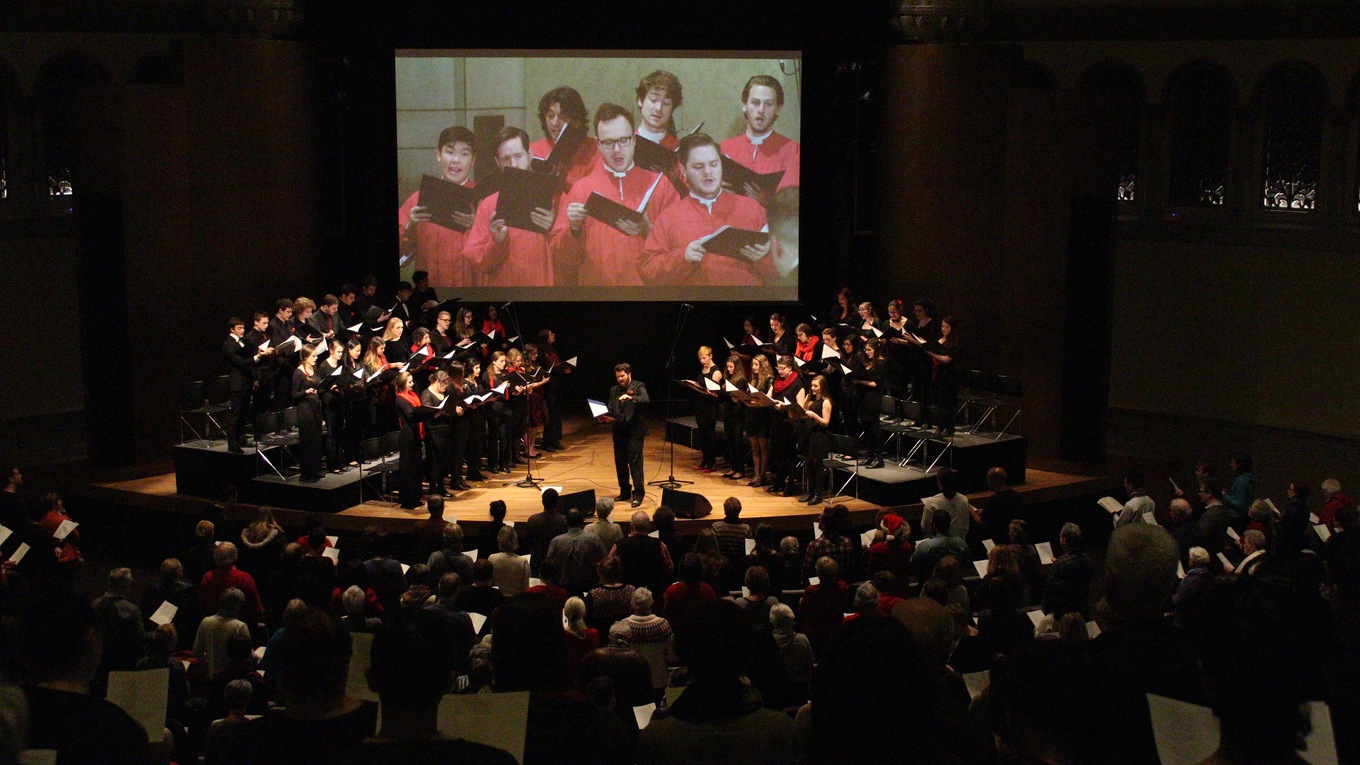 The choir at the Church of St. Andrew and St. Paul looks equally spectacular.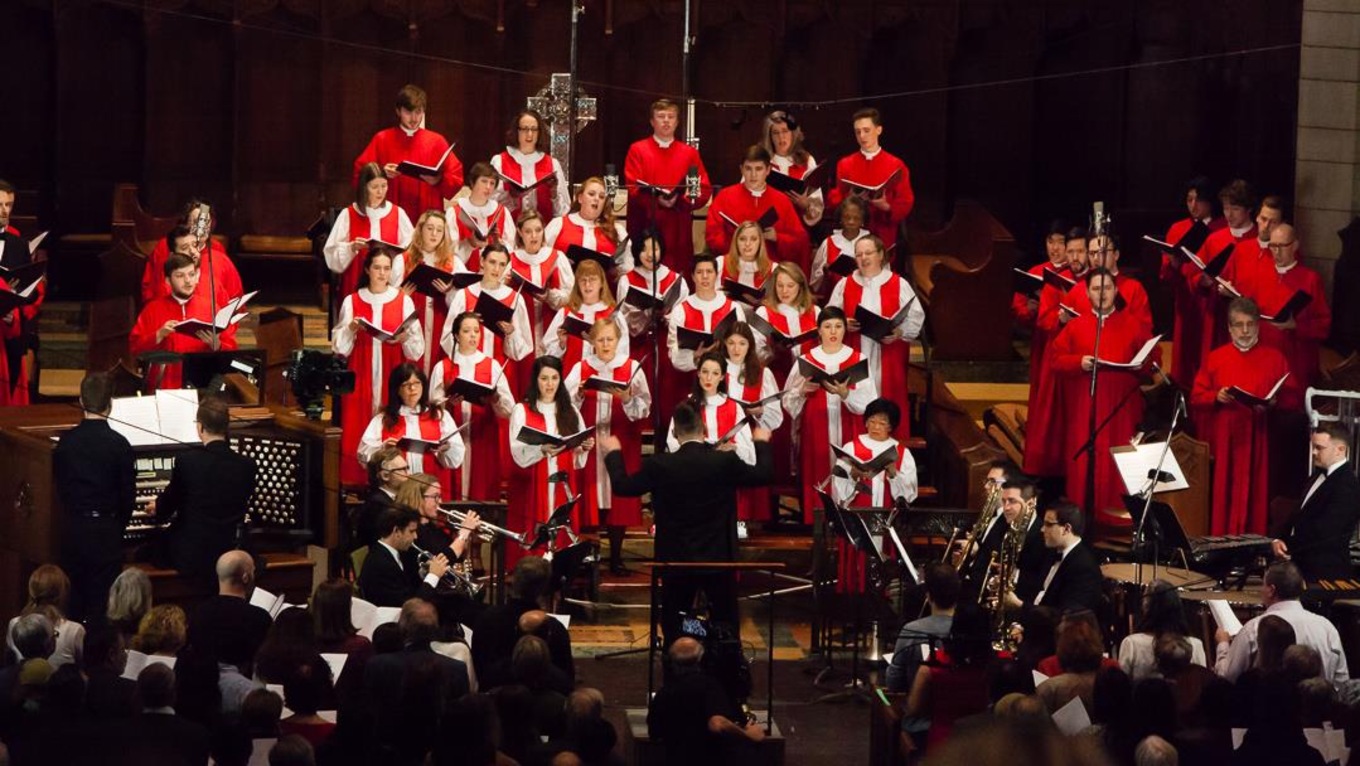 Ben Heppner reads The Christmas Orange by Canadian author Don Gillmor.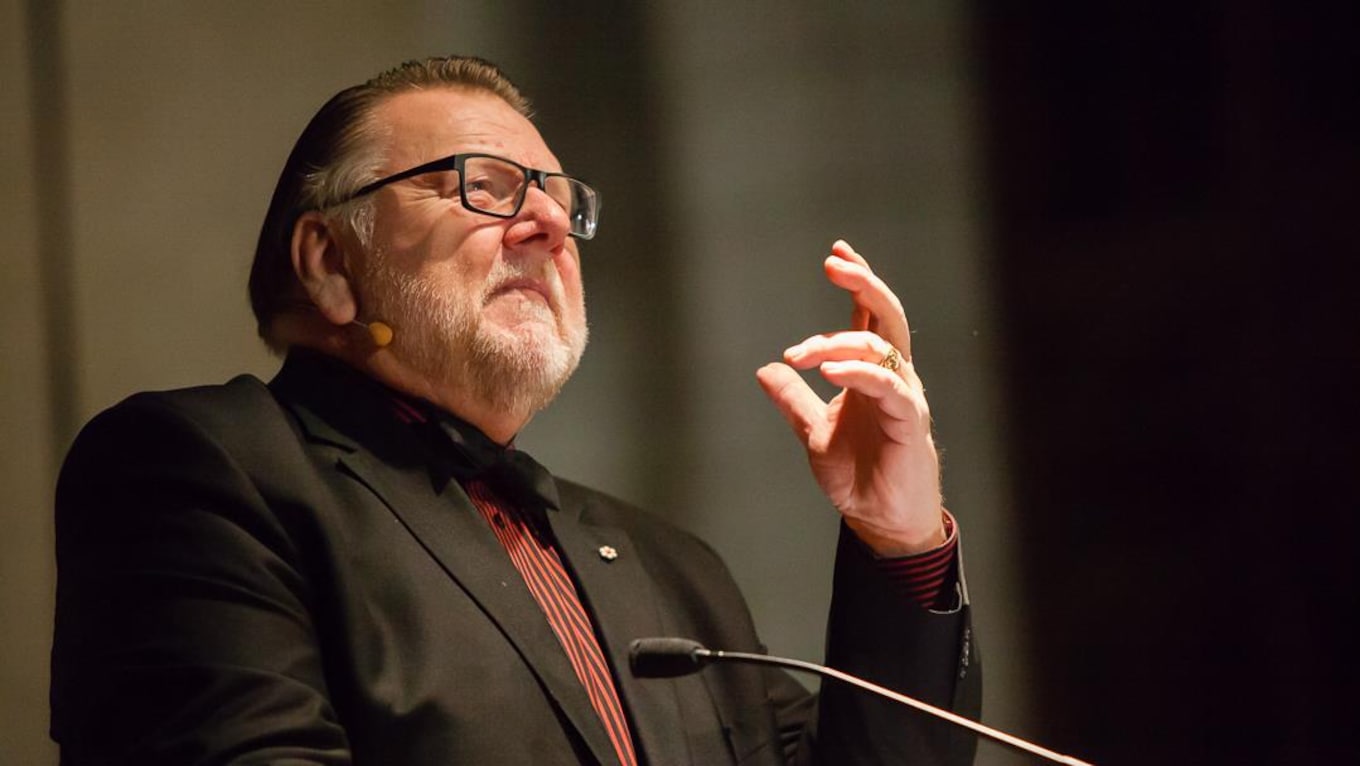 More to explore
Recipe: Mebbie's CBC Christmas Sing-In Shortbread
CBC Christmas Sing-In: a survival guide