By Nancy Berman
Opera is weird, there's no doubt about it. The plots are convoluted, the sets and costumes exorbitant, and — strangest of all — people sing at the top of their lungs for several hours at a time. It makes interpersonal communication even more complicated than it already is.
But there's no need to fret. Read the list below for a 10-step guide that will get you loving opera in no time flat.
1. Learn to suspend your disbelief
We do it all the time when we see a movie: we know it's impossible to survive a hail of bullets or outrun a herd of tyrannosaurus rexes, in heels, with makeup and dress intact, yet we casually disregard this impossibility because we enjoy the action and crave a happy ending, at whatever cost to our gullibility.
Pictured: a scene from a 2013 Vienna State Opera production of Mozart's The Magic Flute.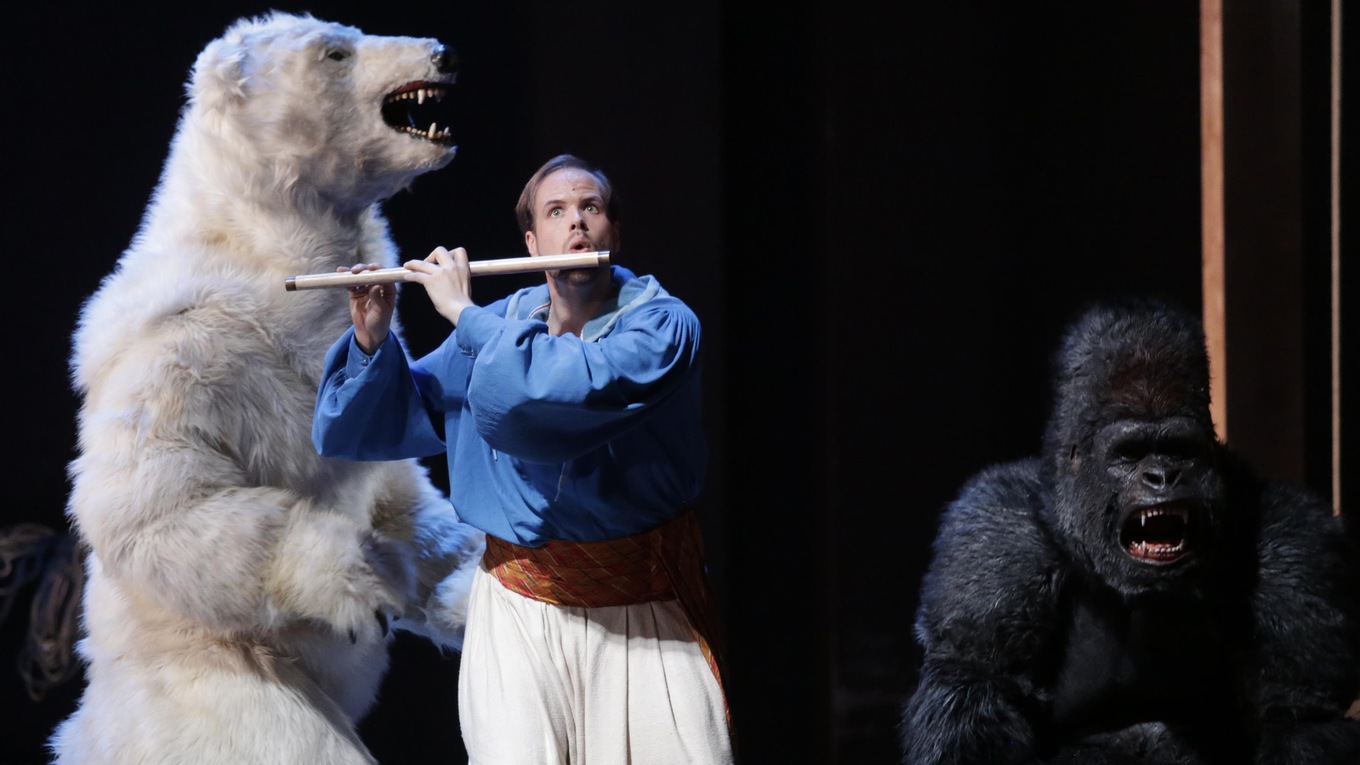 2. Sing
Give it a try, if you haven't already. If you're shy, start in the shower or the car (keep the windows up). Consider joining a choir. Not only is it one of the best things you can do for your mental health and well-being, but it's also fun, and will give you an idea of just how expressive the human voice can be.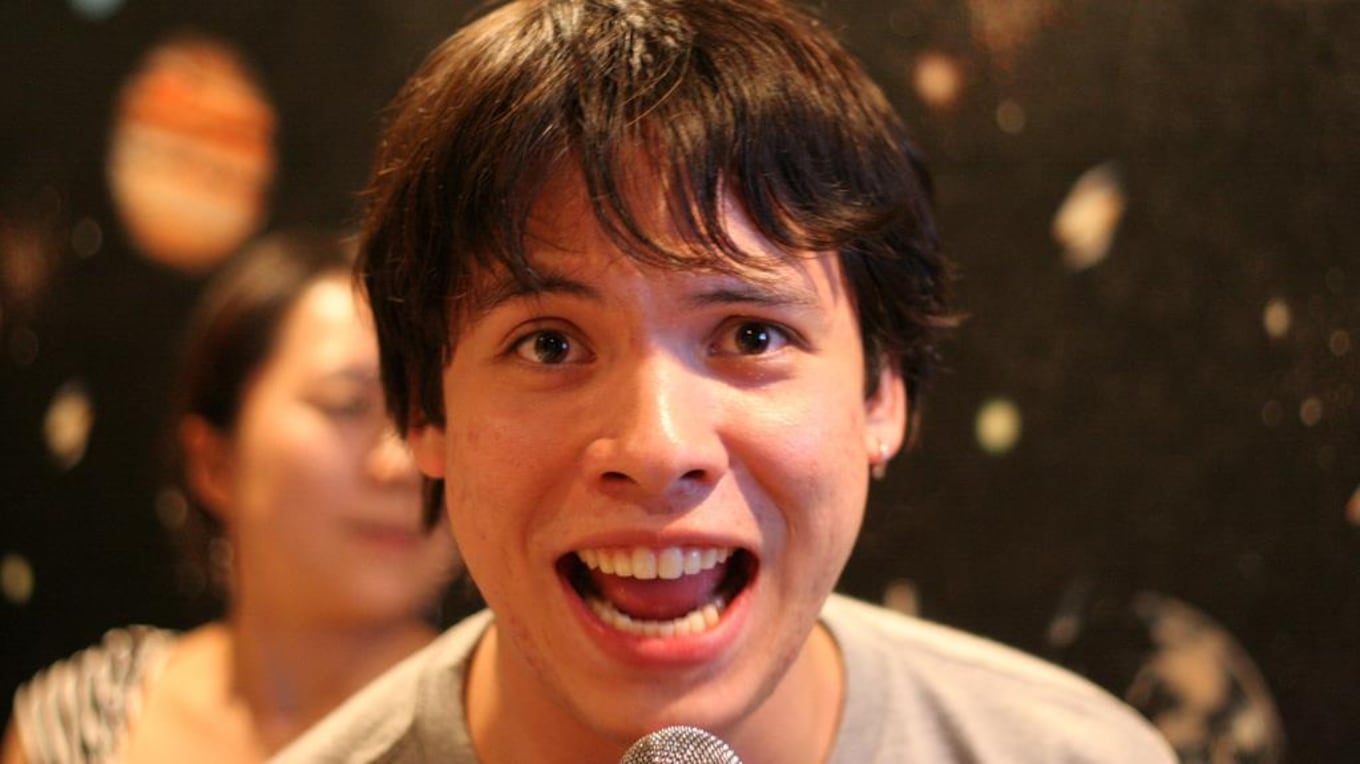 3. Learn some terminology
Learn some terminology: an aria is simply a song, with a beginning, a middle and an end. Arias are the most memorable parts of operas, where the most profound emotions are expressed ("The vengeance of hell boils in my heart; death and despair blaze around me!").
Recitative is more like musical talking: it's there to give information about the plot ("Honey, I'm going off to fight in a war. Whatever you do, don't sleep with my brother when I'm gone!"), rather than express emotion.
The libretto simply refers to the written text of the opera — the words before they're turned into music.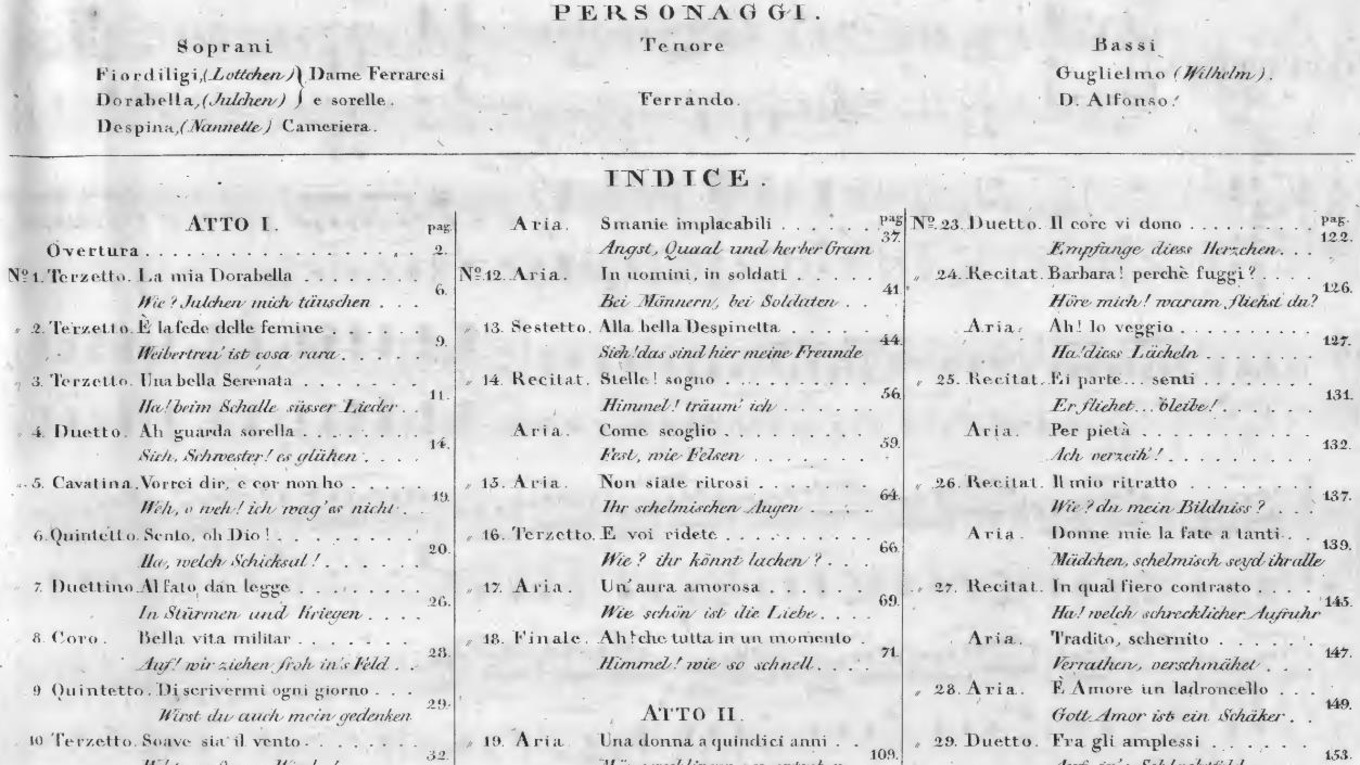 4. Read some stories
Read a couple of the stories that the most famous operas are based on: Victor Hugo's Le roi s'amuse, for example, supplied the basic plot for Verdi's Rigoletto. Both Mozart's Marriage of Figaro and Rossini's The Barber of Seville are taken from Pierre Beaumarchais' scandalous 18th-century Figaro trilogy. Leos Janacek's The House of the Dead is based on Dostoyevsky's existentialist Notes from Underground. Whatever your literary predilection, there's probably an operatic version for you.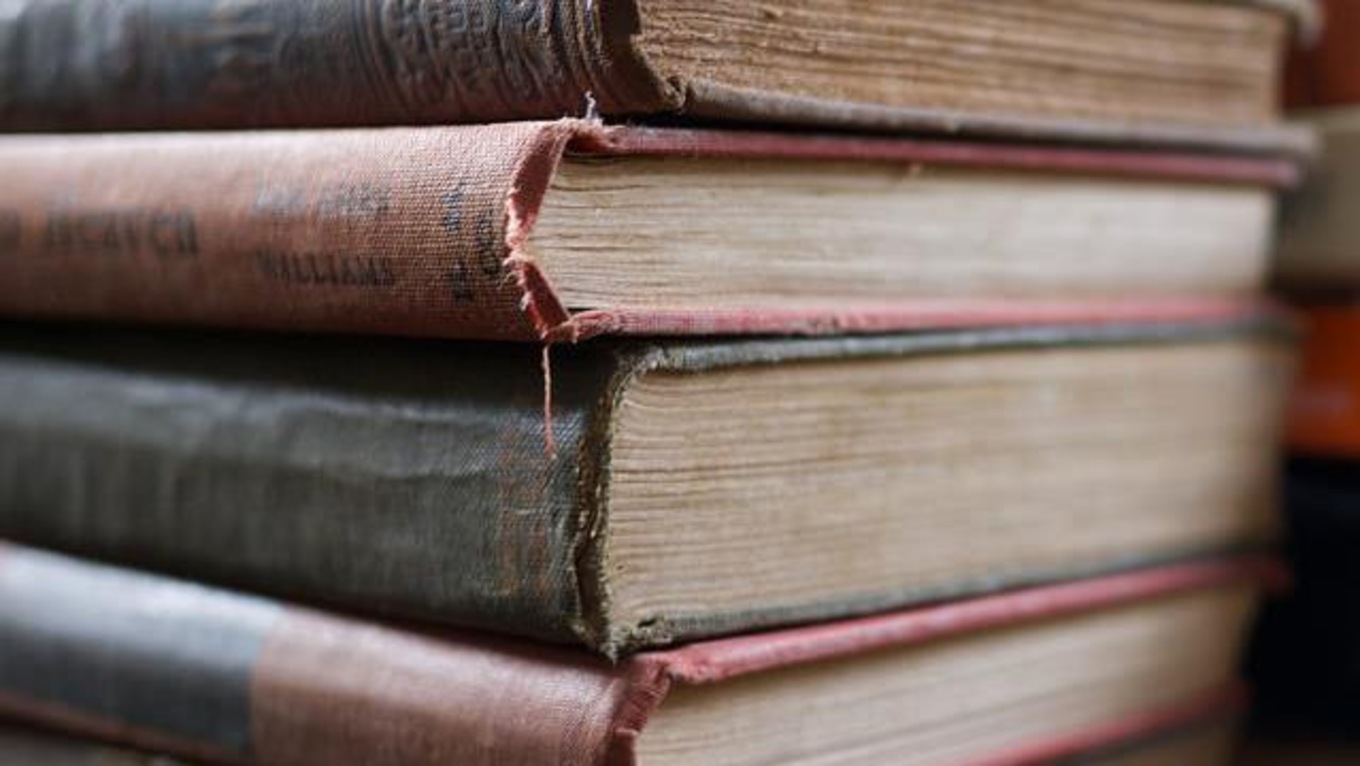 5. Start small
Begin with excerpts, not the whole opera. Three hours of singing isn't as digestible as three minutes. You'll be surprised how many arias you already know simply from watching Bugs Bunny and advertising for Italian food.
Here are a few to start with: Verdi's La donna è mobile from Rigoletto. The Queen of the Night's arias from Mozart's The Magic Flute. Puccini's Un bel di vedremo from Madama Butterfly. Leporello's catalogue aria from Mozart's Don Giovanni. Casta Diva from Norma by Bellini. The flower duet from Delibes's Lakmé.
6. Start easy
For your first opera experience you want something with a great story and catchy, memorable melodies. For that you simply have to turn to the 19th-century Italians. Verdi obliges with La Traviata, for example, about a reformed courtesan, her long-lost lover and her inevitable tragic death. Puccini's Madama Butterfly features a Japanese geisha, an American sailor, their four-year-old son and the geisha's inevitable suicide when she realizes the sailor has married an American woman.
7. Keep it light at first
If you prefer operas where the heroine doesn't die, you'll want to start with comic opera. In Rossini's Barber of Seville, Rosina narrowly escapes marriage to the old and cranky Bartolo and succeeds in marrying the young and dashing Count Almaviva, who, on the advice of Figaro the barber, disguises himself to gain her attention.
8. Move on to Mozart
Once you've mastered the Italians, move on to Mozart: The Magic Flute — a mystical story about initiation into a secret guild — covers the gamut from the sublime to the ridiculous, from the terrifying Queen of the Night to the clumsy but endearing Papageno. Don Giovanni tells the age-old tale of one man's lifelong pursuit of women. The Marriage of Figaro provides subtle commentary on the supposed superiority of aristocracy over servants. Mozart's gift for melody cannot be overstated.
9. Give Wagner a try
Once you're comfortable with Mozart, it's time to meet Wagner, the great German composer of Gesamtkunstwerk, or total art work. Wagner is not for the faint of heart: his operas lack arias and are more like symphonic works with vocal parts. Wagnerian singers appear not to breathe. Ever. But the effort pays off when you gain admission to his unique, mythical, primordial world. Start with Tannhäuser, then try Tristan und Isolde. The Ring Cycle is for opera daredevils only.
10. Start exploring
If you've made it past the 18th- and 19th-century Italians and Germans, you're ready to explore opera from other countries and centuries. Shostakovich's Lady Macbeth of the Mtsensk District — the Kill Bill of 19th-century peasantry — was notoriously labelled pornophonic by Stalin and his entourage; Janacek's Kát'a Kabanová is another tale of Eastern European female frustration. Early opera is also enchanting: try Monteverdi's Orfeo (Monteverdi more or less invented opera, and Orfeo is all about the power of music), or the more intense L'incoronazione di Poppea. Handel wrote close to 40 Italian operas for London audiences in the 18th century: Rinaldo and Giulio Cesare are good ones to start with.
These 10 steps are just the beginning. The world of opera is vast and intriguing. Happy exploring!