With centuries of history behind it and notoriously strict concert conventions, classical music often comes across as a humourless endeavour.
But in fact, classical musicians are among the funniest and most fun-loving people you'll meet. Maybe their sense of humour and desire to laugh — often at themselves — is the natural counterpoint to the seriousness of their art.
Over the years, a number of musicians have distinguished themselves as comedians, some as a complement to their careers as performers while others have made comedy a full-time profession.
Here are our favourites, from long-gone legends to rising stars. Which classical musicians make you laugh? Let us know on Twitter via @CBCClassical.
---
Victor Borge
The ne plus ultra of classical music comedians was Victor Borge.
The son of Danish Jewish musicians (his father was a violist!), Borge was a concert pianist who tried including a bit of stand-up comedy in his performances and it was a big hit. When he emigrated to the U.S. to escape the Nazi occupation of Denmark, he learned enough English at the movies to adapt his routines and began building a huge and adoring public.
One of his best routines featured soprano Marylyn Mulvey, whom Borge would accompany on the piano, with predictably hilarious results. In another, he would ask if there were any children in the audience. If there were, he'd announce, "that means I can't do the second half in the nude. I'll wear the tie. The long one."
In our favourite segment, he turns his attention to the lowest of classical music life forms: the page-turner.
---
Rainer Hersch
Conductor Rainer Hersch is essentially a stand-up comedian who uses a full symphony orchestra to tell his jokes. It doesn't hurt that he has an English accent: his "jolly good guide to the orchestra" is a highlight of the video compilation below, starting at 2:39.
Hersch loves viola jokes, too: "Viola players of the world unite! Please. For once on the same note. Thank you," he writes on his blog.
One of his best schticks is his simultaneous "translation" of famous opera arias. "Come scoglio" from Mozart's Cosi fan tutte is pretty good, but the funniest one is the Queen of the Night aria, "Der Hölle Rache," from Mozart's The Magic Flute, which seems to have vanished from the internet. (If you ever find it, let us know.)
---
James Rhodes
Pianist James Rhodes doesn't try to be funny, he just is.
It may have to do with his unconventional path: Rhodes was a late bloomer who got his first piano teacher at 14 and then gave up piano completely between the ages of 18 and 28 to work in finance, which he described as "unremittingly grim." He then threw himself into a five-year period of intensive piano study that cost him his marriage and lost him 150 pounds, but brought him to his current professional level. In 2015, he published Instrumental: A Memoir of Madness, Meditation and Music, detailing the childhood sexual abuse he suffered at the hands of a gym teacher.
You don't go through all of that without learning a thing or two about the human condition, and fortunately for us, Rhodes is a keen observer. He's not a misanthrope, exactly, but let's just say he has perfected the cyber-eyeroll.
Follow him on Twitter and prepare yourself to spit coffee all over your computer or phone.
Benedict sent me a selfie of him 'doing an impression' of me. It made me laugh and then cry because obviously I'm just thinking I fucking wish 🤦🏻‍♂️ pic.twitter.com/fH4tkXHxEB

— James Rhodes (@JRhodesPianist) November 6, 2018
---
Luciano Pavarotti
For generations to come, tenors everywhere will open their mouths hoping the sound of Luciano Pavarotti's voice will pour out. He produced that perfect, ringing tone seemingly without effort.
What's so funny about that, you ask? Well, nothing. But just when we thought it was impossible to love him more, we found this excerpt from one of Pavarotti's masterclasses in which he answers a question from an audience member: "What was your most amusing or embarrassing moment onstage?" Check out the laser-beam comedic timing in Pavarotti's answer.
---
Anna Russell
"The Ring is a magnificent work, supposing you can make any sense out of it," said Anna Russell in her most famous comedy routine, a hilarious, 25-minute distillation of Wagner's four-part Der Ring des Nibelungen. "It's the only grand opera on Earth that comes in a giant economy package."
Born in London, England, Anna Russell spent much of her life in Canada, the homeland of her mother, and in fact there's a street named after her in Unionville, Ont.
A gifted musician who studied with Ralph Vaughan Williams at the Royal College of Music, Russell had a brief career as a singer before making her name as a comedian, satirizing the world of classical music.
With keen musicianship and an authentic respect for the material, her Ring analysis zeroed in on the absurd aspects of the story and incestuous relationships among the characters. Audiences went wild.
---
Nick Canellakis
Nick Canellakis is a cellist who performs regularly with pianist Michael Brown. Offstage, the two collaborate on a video series called Conversations with Canellakis in which they interview prominent classical musicians. Brown plays the straight man to Canellakis's hilariously obnoxious and ill-informed talk show host. He introduces Emanuel Ax as Yo-Yo Ma's accompanist, describes Yuja Wang as an up-and-coming artist and in the preamble to his interview with the Emerson String Quartet, apologizes to his viewers that the Guarneri Quartet was not available.
But our favourite of the 19 episodes released so far is Canellakis's conversation (below) with conductor Yannick Nézet-Séguin, music director of the Philadelphia Orchestra. After muddling through the intro, Canellakis says, "Philadelphia is probably my favourite American orchestra, you know? [pause] After New York and Chicago. And Boston and Cleveland and L.A.; maybe San Francisco." It's a pretty good roast and Nézet-Séguin is an excellent sport.
---
Ray Chen
Celebrity violinist Ray Chen does more than his share to extend the reach of classical music to new audiences.
He used the momentum of first prizes at the 2009 Queen Elisabeth Competition and the 2008 Yehudi Menuhin Competition to launch a successful concert and recording career. But in addition to that, he has built a big presence on all major social media platforms, adding millions of followers through his series of funny DIY videos.
We especially like this compilation that includes several LOL moments, in particular the classic pianist-hand-swap gag that never gets tired (1:01), and the old what-you-think-happens/what-really-happens comparison of backstage concert prep (3:30).
---
Jamie Parker
Jamie Parker is the pianist of the Gryphon Trio and professor of piano at the University of Toronto. Wearing the latter hat, he has created PNN, or the Parker News Network, a video series in which Professor Parker goes undercover to investigate the most pressing controversies in the classical music world (not really.) Anderson Cooper he's not.
A subset of the PNN video series is PPT (Parker's Practise Tips), covering a wide range of topics, from how to protect oneself from violists to suggestions for managing your pre-concert diet, to Marie Kondo-style tips on decluttering. To see the latest, follow Parker on Facebook.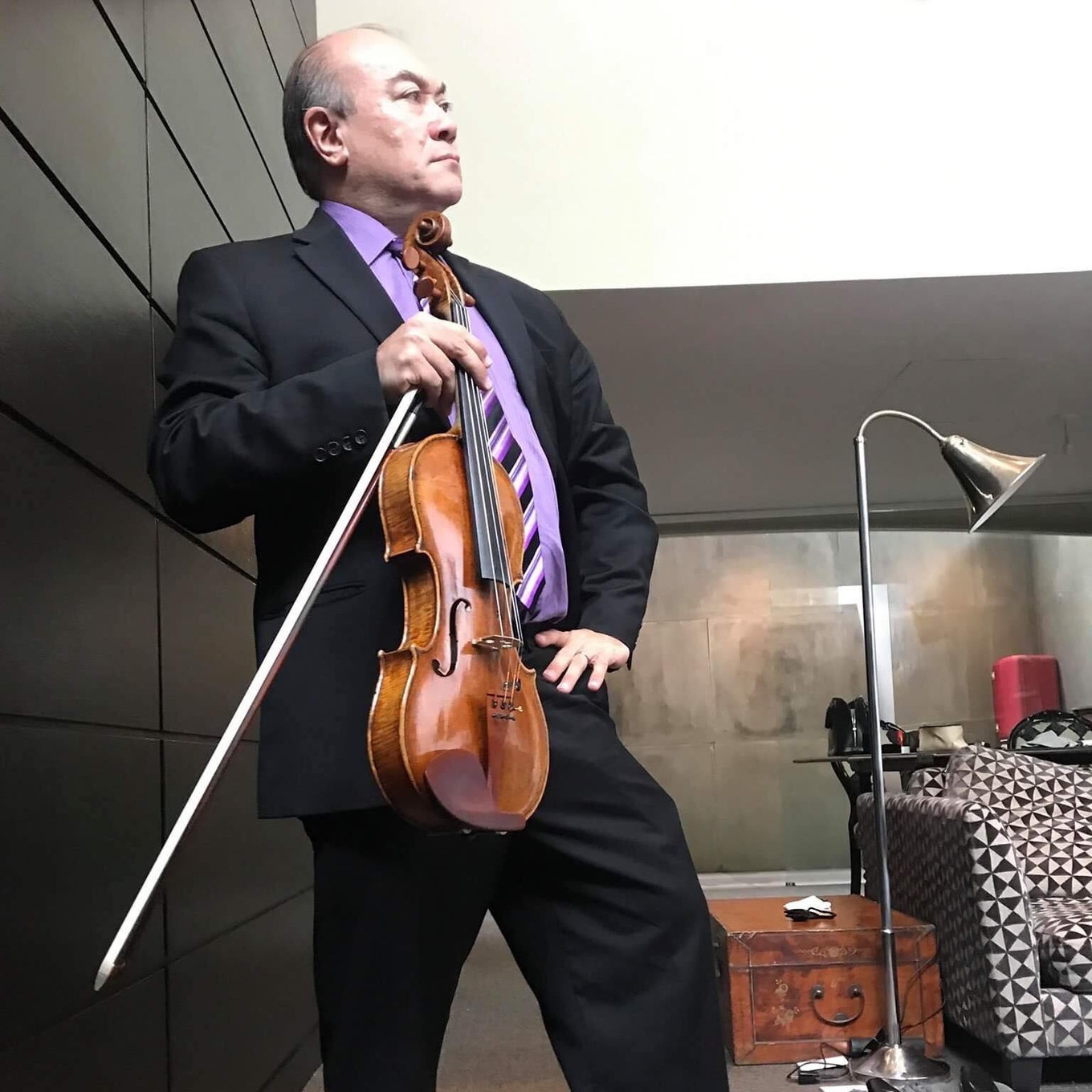 ---
Dudley Moore
Most people don't know that comedic actor Dudley Moore was also a tremendous musician. The Oscar-nominated star of Arthur, 10 and Micki & Maude studied organ on a scholarship to Oxford, was an excellent pianist (both classical and jazz) and actually turned down a position as organist at King's College, Cambridge, to pursue his acting career.
In the 1960s he did hilarious send-ups of classical music icons, including Benjamin Britten who was at that time Great Britain's leading composer. In "Little Miss Britten," Moore parodies the folksong arrangements that Britten wrote for tenor Peter Pears. It's dead-on; Britten was not amused.
---
Josef Haydn
When people talk about composer Josef Haydn, they always refer to his sense of humour. To be clear, this isn't humour of the knee-slapping, ROTFL variety. It's clever, subtle humour and Haydn's music is full of it.
Pianist Andras Schiff describes Haydn's Symphony No. 93 as "comic and naughty." The Guardian's Tom Service says that in addition to being funny, Haydn's jokes can also be "existential observations of musical time." (How's that for taking the fun out of it?)
The most famous instances of Haydn's musical gags are his Symphony No. 45 in F-sharp minor, a.k.a. the "Farewell" Symphony, and his String Quartet in E-flat major, Op. 33, No. 2, a.k.a. "The Joke." See if you get fooled by the ending of the fourth movement.
More to explore:
8 classical music jokes: an illustrated opus of laughs
30 hot Canadian classical musicians under 30, 2016 edition