As we get ready for the national celebration of the Hip's final concert of the Man Machine Poem tour — wrapping up in Kingston, Ont., on Saturday, Aug. 20 — CBC Radio 2 host Rich Terfry will give a short history of each of the Tragically Hip albums on his afternoon show, Drive. It will also include behind-the-scenes stories and reflections from celebrated Canadians including Geddy Lee, Serena Ryder, Clara Hughes and more.
You can tune in to the Hip's listening party on CBC Radio 2 Drive weekdays at 6 p.m. ET (6:30 N.T.).

Now for Plan A and Man Machine Poem: Friday, Aug. 19, 2016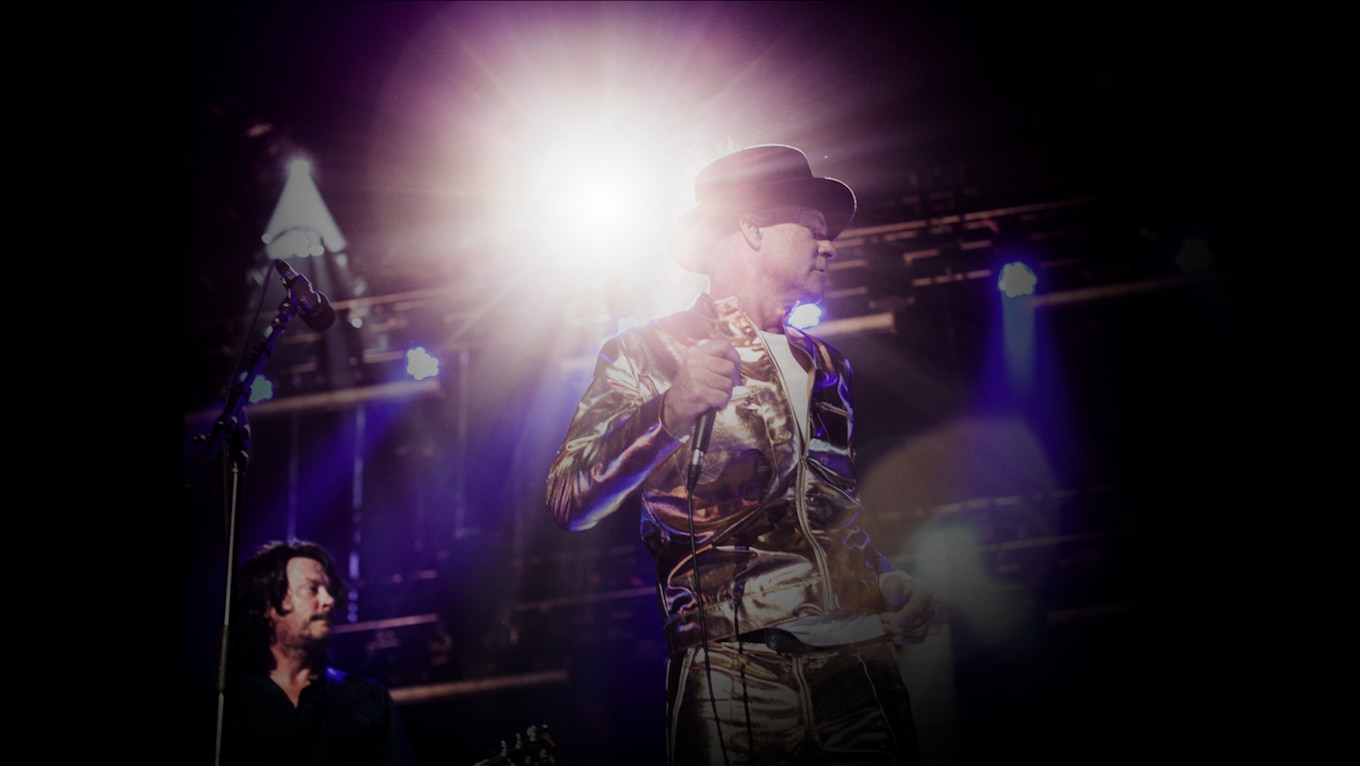 Album: Now for Plan A
Release Date: October 2, 2012
Key tracks: "At Transformation," "Man Machine Poem," "The Lookahead," "Streets Ahead," "Now For Plan A," "Goodnight Attawapiskat"
"I adhere to this rule that Tess Gallagher [a writer and Raymond Carver's widow] wrote in the beginning of this collection of Raymond Carver poetry, that, to paraphrase, poetry was a chance to be ample and grateful to those people and events dearest to your heart or nearest to your heart. I use that as words to live by."
Now For Plan A is a political album, both for the country and for Downie's wife's cancer diagnosis. The fuzz and swagger of their early years befriended the sophisticated sounds that was learned through their most recent albums. Initially, the band intended to lay down the tracks themselves at their Bathouse studio until Gavin Brown watched their night in Bobcaygeon, then invited them to Noble Street Studios in Toronto with Sarah Harmer. They learned the songs and played them out, recording in less than 10 days. Downie's lyricism reflects upon the visceral thoughts, conversations and observations through his wife's treatment. And the band's final note, inspired by their time together in Fort Albany for the Great Moon Gathering, is "Goodnight Attawapiskat." In their long tradition of band pseudonyms, the Hip take on the name of The Silver Poets. Downie explained that this name is to refer to the politicians and musicians with silver tongues, flying in and out of a community en route elsewhere and encouraged us to think differently in a 2009 interview with Q: "We could take a lot of lessons from the way they run their communities up there. They take care of each other and everyone takes care of everyone."
World Container and We are the Same: Thursday, Aug. 18, 2016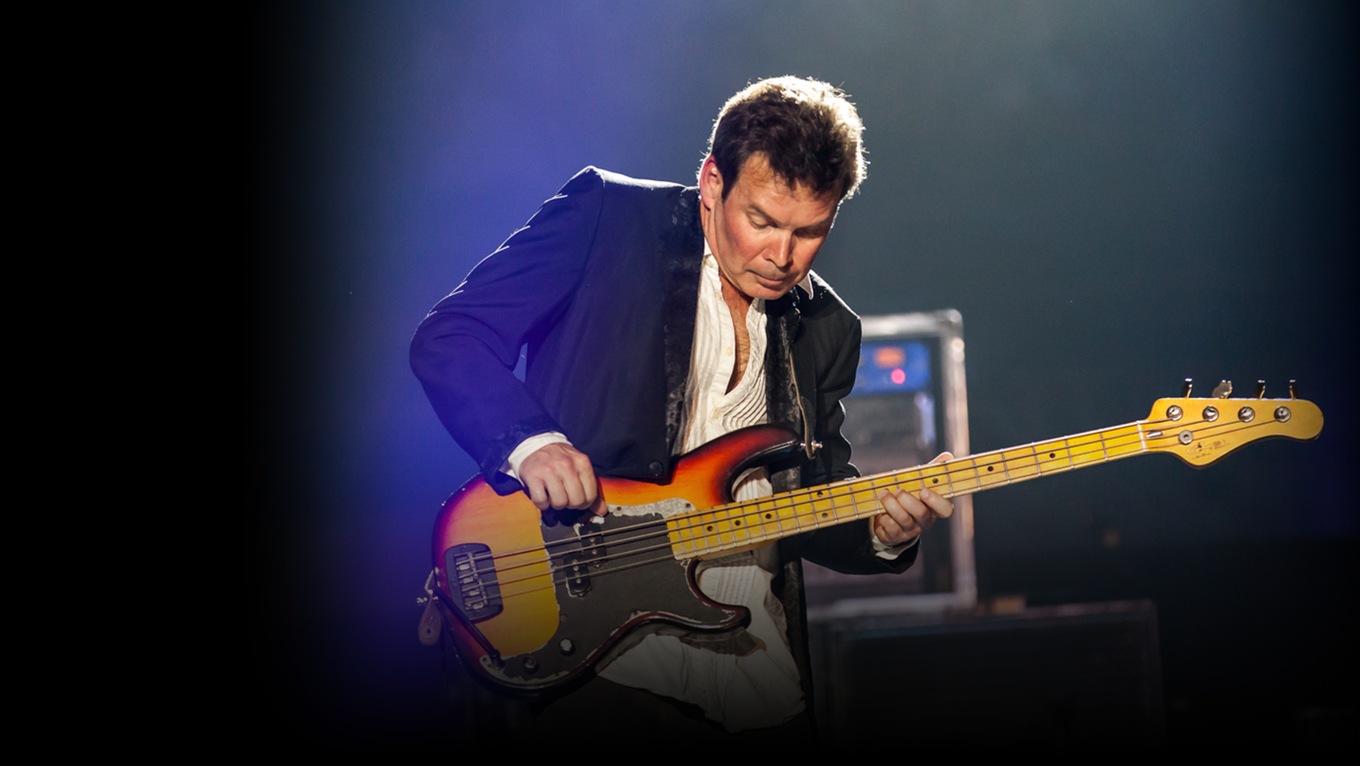 Album: World Container
Release Date: Oct. 17, 2006
Key tracks: "Yer Not the Ocean," "Fly," "The Lonely End of the Rink," "In View,""Family Band"
"All I care about artistically is the five of us getting together and having something to say. As ever, I want a coherent document. I want something succinct, always. That's just how we work. We don't bring a lot of ambition to the studio. We bring our curiosity."
This album is New Testament Hip. Its fan-chosen greatest hits collection, Yer Favourites, was a dividing line from the band's celebrated barroom-blues poetry to an era of refined mainstream rock 'n' roll poetry. The Hip brought renowned producer Bob Rock (Metallica, Bon Jovi) onto the boards, and this first of two opportunities with Rock was viewed as a chance to create the "great Canadian record." 2006 was the dawn of the Harper era, and Downie's involvement with Waterkeeper deepened, fighting to protect the basic human rights to drink, swim and fish in Lake Ontario. The environmentalist and political stances were loud on the record, balanced by unabashed hockey hymns and the duelling guitars of Rob Baker and Paul Langlois.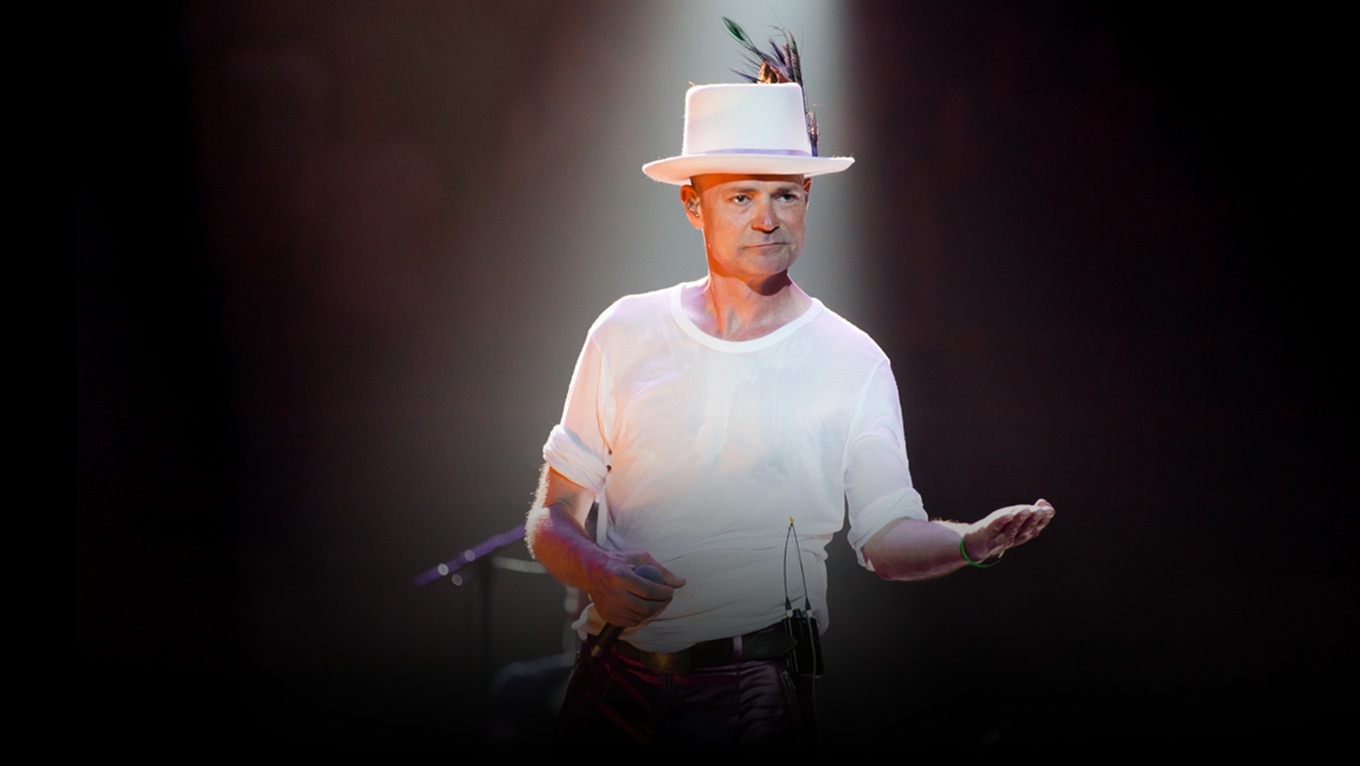 Album: We are the Same
Release Date: April 7, 2009
Key tracks: "Morning Moon," "Coffee Girl," "The Depression Suite," "Love Is A First"
"(M)e and you; him and her; the little things that we say to each other each day, and even the things we withhold. Our thoughts dwell on the people in our lives a lot more than we admit; we're always trying to relate, to make a connection."
The Hip returned to the Bathouse studio with Bob Rock, bringing folk-melodies and crafting a suite that presents a three-movement meditation, intertwined by string arrangements and orchestration. The title itself can be interpreted as defiance or an argument for the existence of solidarity. Downie himself said it best in 2009 in an interview with Buffalo News: "I'm still sort of exploring what it means. I'm still finding that it can mean something on a few levels. I like 'hopeful and defiant,' he says. "It's also perhaps something you might say to a rioting crowd to calm them down; it's the thing we're all hoping to hear — 'We are the same, you and I.' But it's also something that you don't want to hear at all: 'No, we're not the same!' "
In Violet Light and In Between Evolution: Wednesday, Aug. 17, 2016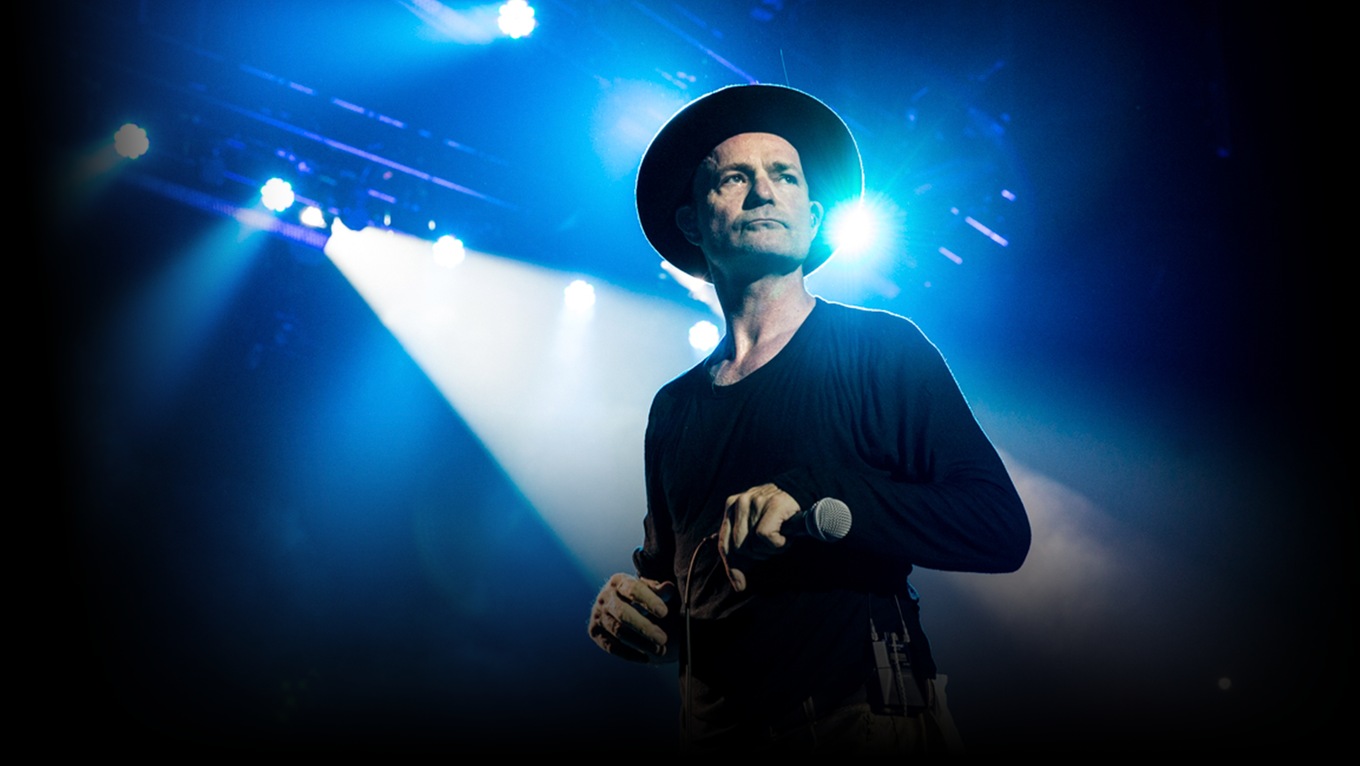 Album: In Violet Light
Release Date: June 11, 2002
Key tracks: "The Darkest One," "It's a Good Life if You Don't Weaken," "Silver Jet"
That catalogue is out there and our friends, regardless of whether we like it or not, they'll make their comparisons. It's good for us."
Stepping aside from the mainstream two-punch of those Steve Berlin collaborations, combined with Downie's side-project projections, the Hip left its Bathouse behind for Compass Point Studios in the Bahamas. In Violet Light is an intellectual high with ethereal tones throughout.The album title is derived from the lyrics in "Silver Jet": "There's a heron outside, in violet light." Baker embraced the art concept duties, painting a representation of the lyrics after discussing the meaning of the title or Inviolate Light. Downie's admiration of Raymond Carver's words are on display in the music video for "The Darkest One," which features Canadian archetypes, the Trailer Park Boys and Don Cherry. The band enters a stage of national commemoration with its name on Canada's Walk of Fame cemented, a command performance for Queen Elizabeth and a generational, tattooed anthem in "It's a Good Life if You Don't Weaken."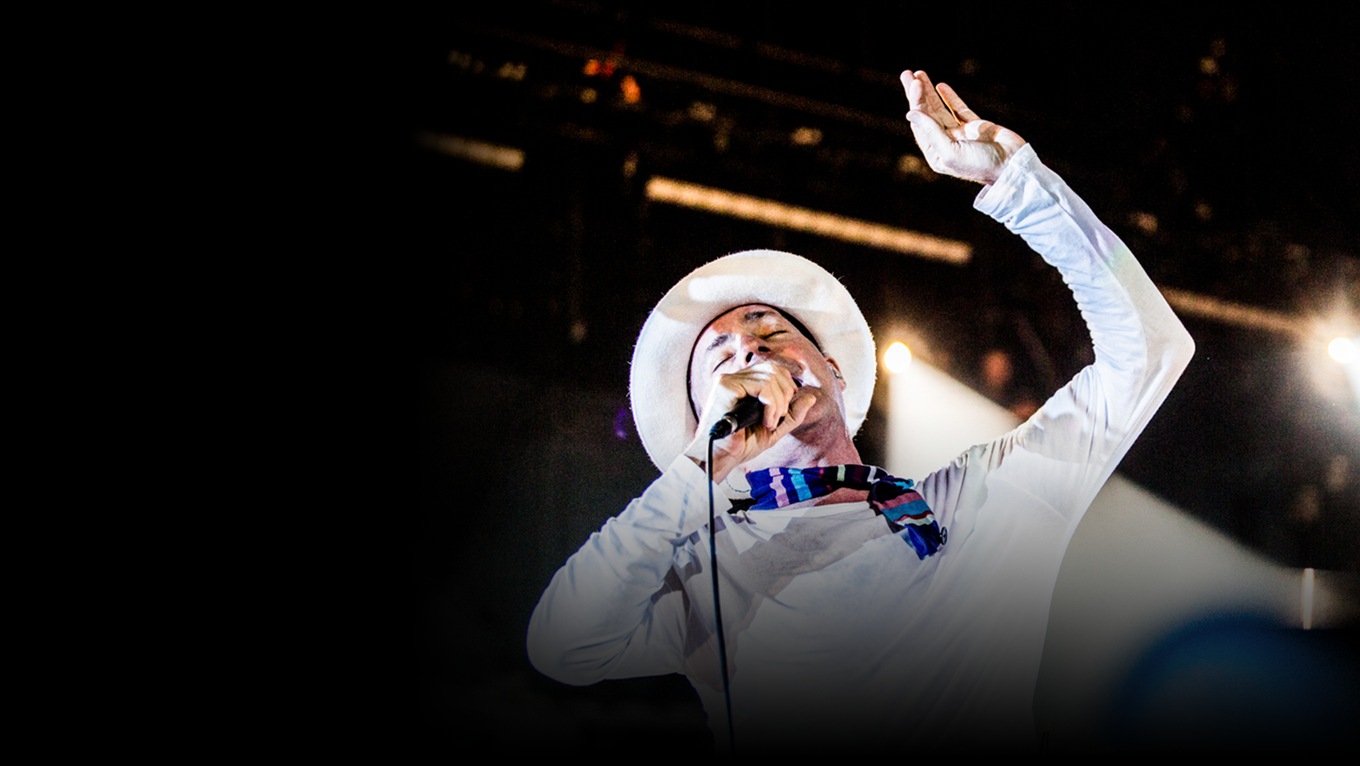 Album: In Between Evolution
Release Date: June 29, 2004
Key tracks: "Vaccination Scar," "Gus: the Polar Bear From Central Park," "It Can't Be Nashville Every Night," "Family Band"
''I think you just try to express a period of time that you're living in and your reaction to it. A lot of times it's your internal landscape. What's happening inside you. I don't feel a compulsion to spell it out.''
The Tragically Hip looked outside its domestic borders with the backdrop of global conflict, choosing to record some of its most menacing sounds for In Between Evolution in Seattle with Adam Kaspar (Pearl Jam, Foo Fighters, Queens of the Stone Age) and earning the band its first Parental Advisory sticker. Downie penned many of the tunes while touring America in support of his sophomore solo release, finding inspiration within the chaos of Fox News coverage, the Bush administration, the Iraq War, the loss of Atlanta Thrashers' Dan Snyder and misguided nationalism. Kaspar's approach encouraged the band to play as a cohesive unit, getting as close as they could to recording live off the floor. In somewhat of a return to form, in an interview with Canadian Musician, Gord Sinclair said they had "removed the ego from the equation enough that none of us feel too precious about what we're doing."
Featured guests: Trailer Park Boys, Rick Mercer, Jay Baruchel and Hannah Georgas
Music @ Work: Tuesday, Aug. 16, 2016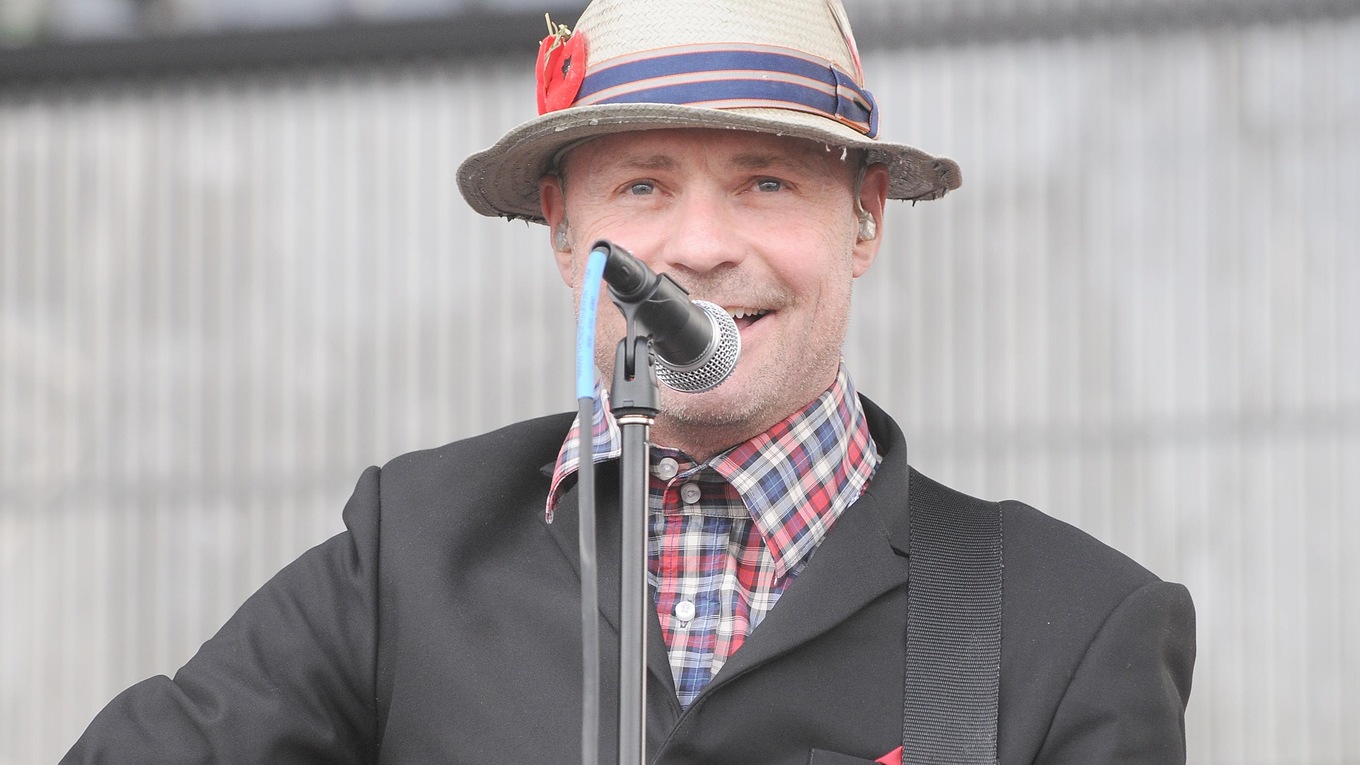 Album: Music @ Work
Release Date: June 6, 2000
Key tracks: "My Music at Work," "Tiger the Lion," "Lake Fever," "The Completists," "Freak Turbulence"
''We've always been in it for the long term. We all want to be John Lee Hooker. We want to be 70 years old, sitting on a stool with our flies down, playing the blues.'"
In an ethereal companion to Phantom Power's sound distillation, revealing themselves through artistic risks, Downie remembers this release to be a "generally misunderstood album that you love just the same as your other records." Plans to ride the train and write on the way to New Orleans and Los Angeles were derailed, resulting in an album that was written at Kingsway Studio and recorded at Bathouse — another energized collaboration with Steve Berlin. Arena riffs are met with melodic lyrical twists drawn from John Cage's passage in Off The Wall, Vesuvius, Mariana's Trench and Downie's adopted home of Toronto.
Featured guests: Kate Fenner, Bruce McCulloch, Leah Fay and Hannah Georgas
Phantom Power: Monday, Aug. 15, 2016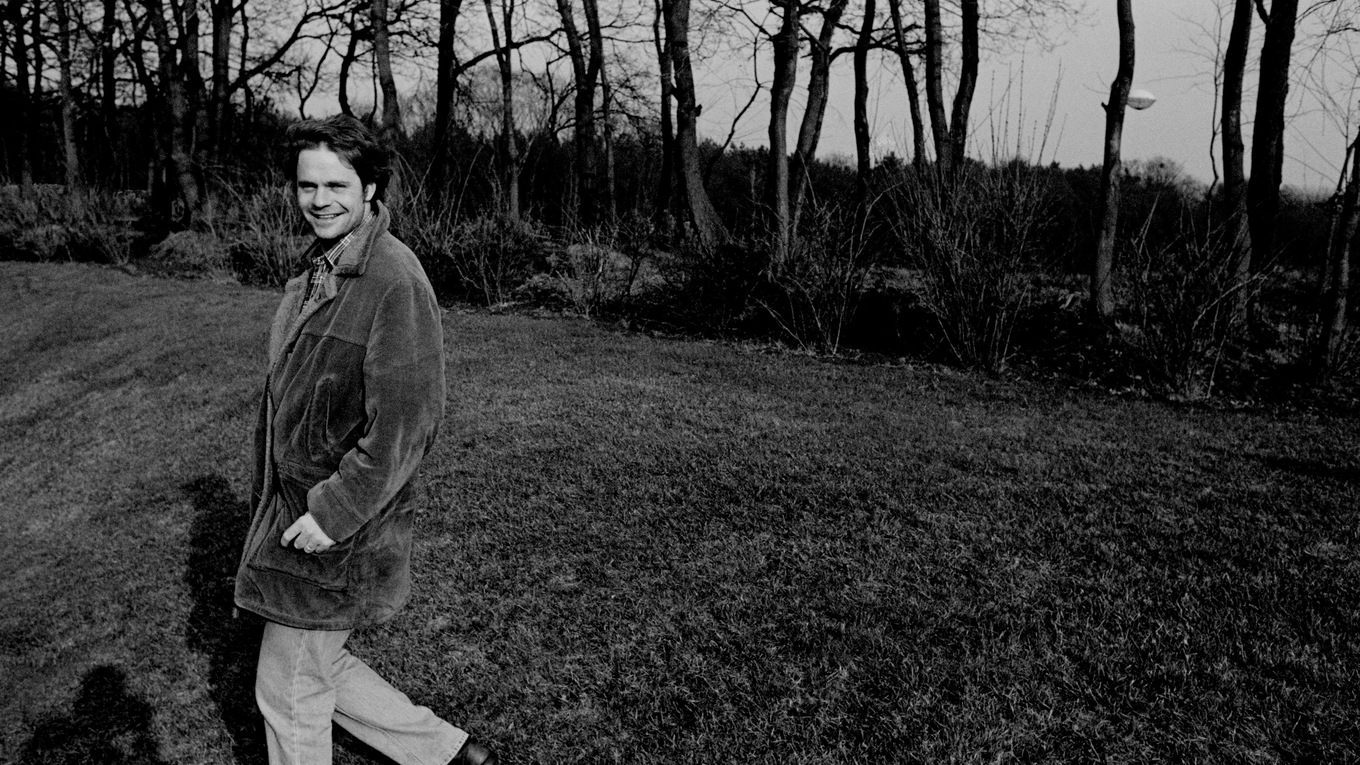 Album: Phantom Power
Release Date: July 14, 1998
Key tracks: "Poets," "Something On," "Bobcaygeon," "Thompson Girl," "Fireworks," "Escape is at Hand for the Travellin' Man"
"The record we had to make at this juncture in our career. We had the time to approach it with a 'no stone unturned' sort of philosophy, and we had the time to work on things and bring the ideas to their fruition."
On Phantom Power, the Hip blends the staunchy barroom melodies that Molson fans longed for with the slow-burning groove of the band's two preceding records. You could put a song from Phantom Power in between something from Trouble in the Henhouse and Road Apples and it'll serve as a bridge. Considered by many to be the band's most cohesive work, the Hip recorded in its Bathouse studio with Steve Berlin of Los Lobos on the board. Phantom Power is pure, quintessential Hip. Songs born from ice storms, vivid imagery of the 1972 Summit Series, poetic reflections of the Christie Pits riot and small-town Ontario campfire anthems layered with precise, swampy grooves from Rob Baker, Paul Langlois and Gord Sinclair. Hear those soundscapes within "Escape is at the Hand for the Travellin' Man."

Featured guests: Clara Hughes, Rick Mercer, Bruce McCulloch, and Eric McCormack
Trouble at the Henhouse: Friday, Aug. 12, 2016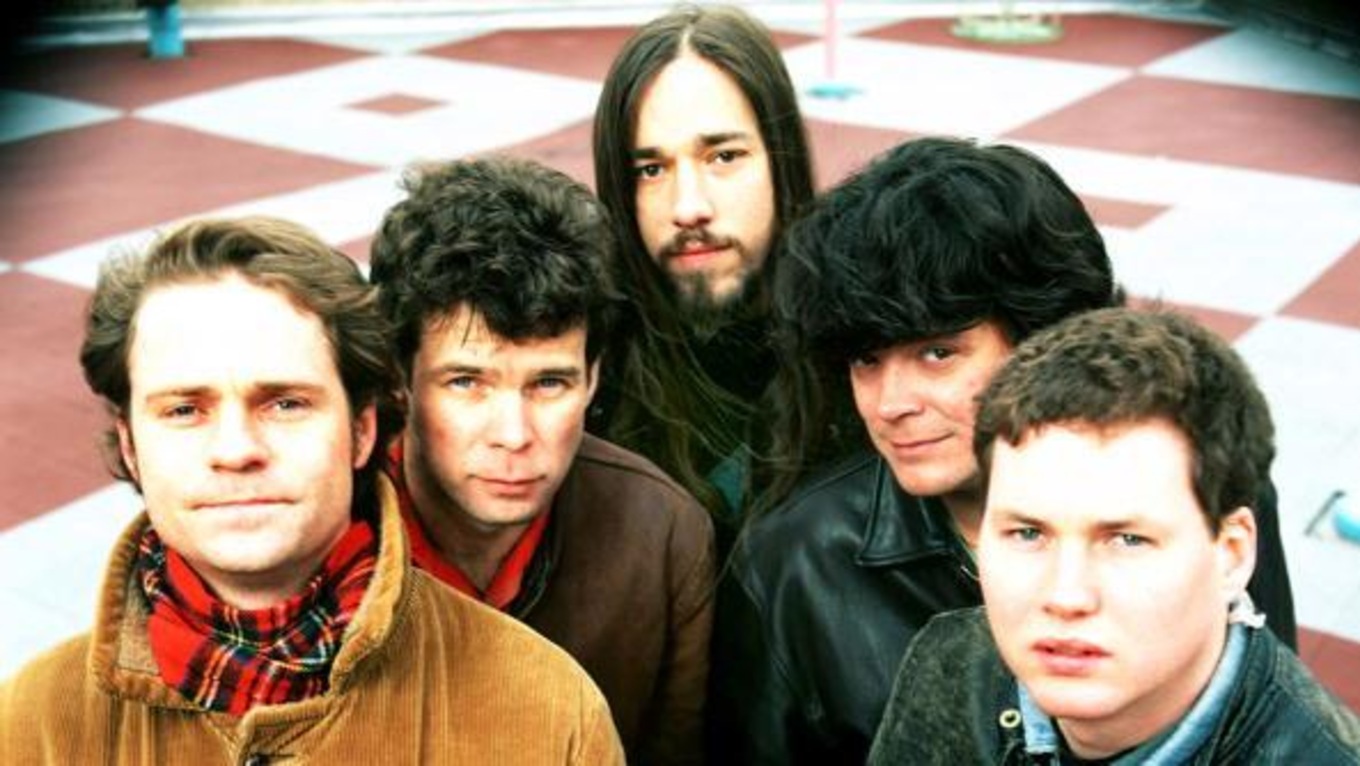 Album: Trouble at the Henhouse
Release date: May 7, 1996
Key tracks: "Gift Shop," "Ahead by a Century," "Flamenco"
"I'm not pissing on my surroundings. I'm merely walking on pissed ground…. This is the closest to where the Tragically Hip wants to be as a band."
Containing fewer guitar-driven anthems and breathing the same passion as Day for Night, Trouble at the Henhouse was self-produced in the Bathouse studio with an assist from the band's sound engineer, Mark Vreeken, and the Odds' Steve Drake. Fatherhood and occupational freedom release into euphoric rhythms, from the slow-burning trance of "Gift Shop" to "Flamenco"'s sultry narrative. Continuing on its tradition of the Another Roadside Attraction festival, the band championed Canadian acts like the Rheostatics, which resulted in a vivid retelling of touring with the Hip from Dave Bidini in his book On a Cold Road. In the midst of congregating those audiences across the country, the Hip donated money from its show profits to both local and national charities such as Camp Trillium and United Way. The band members' sights were set on the road for spiritual well-being, and they didn't surrender to corporate ideals — while simultaneously earning their highest charting single, "Ahead by a Century."
Featured guests: Geddy Lee, Bruce McCulloch, Jay Baruchel, and Serena Ryder
Day for Night: Thursday, Aug. 11, 2016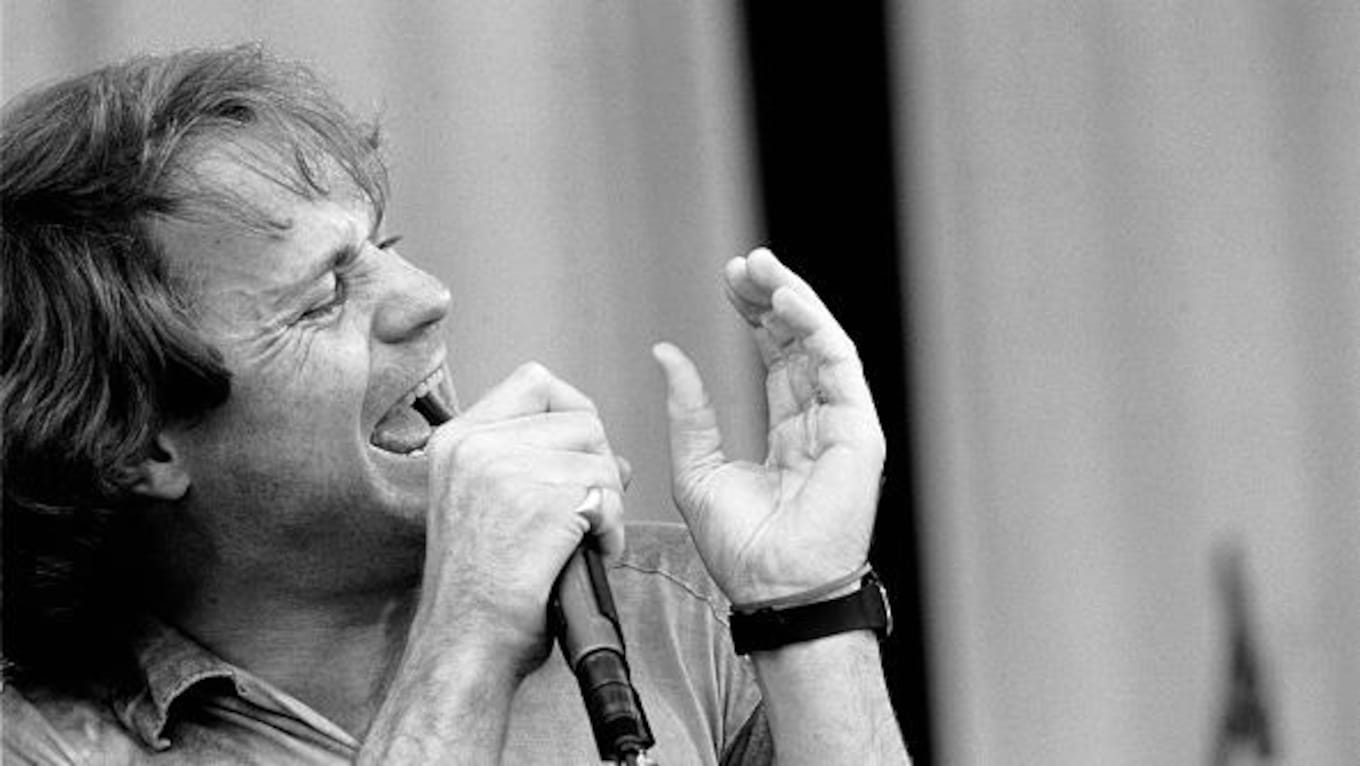 Album: Day for Night
Release date: Sept. 6, 1994
Key tracks: "Grace, Too," "Nautical Disaster," "Scared"
''I don't think you can ever really plan changes beforehand. If you work hard enough I don't think it's possible to just repeat what you're doing."
If Fully Completely was a triumphant statement, Day for Night revels lurking in the shadows. The Hip doesn't settle or find comfort in complacency, as its members chose to reinforce further development of the band. This album is the culmination of musical suites and film references born within classes Downie took at Queen's University. Day for Night itself is borrowed from the Francois Truffaut film of the same name. On this album, the snarl that Downie previously had was transformed into vulnerability. Tours were sold out across Canada and the midwestern U.S. Dan Aykroyd introduced the band on Saturday Night Live. In the Day for Night booklet, some of the bolded words throughout reveal the manic layers underneath the surface of song: "Metropolis noir;" "take a look at this photograph;" "book;" "make me feel."
Featured guests: Chad Kroeger, Atom Egoyan, Leah Fay and Joseph Boyden
Fully Completely: Wednesday, Aug. 10, 2016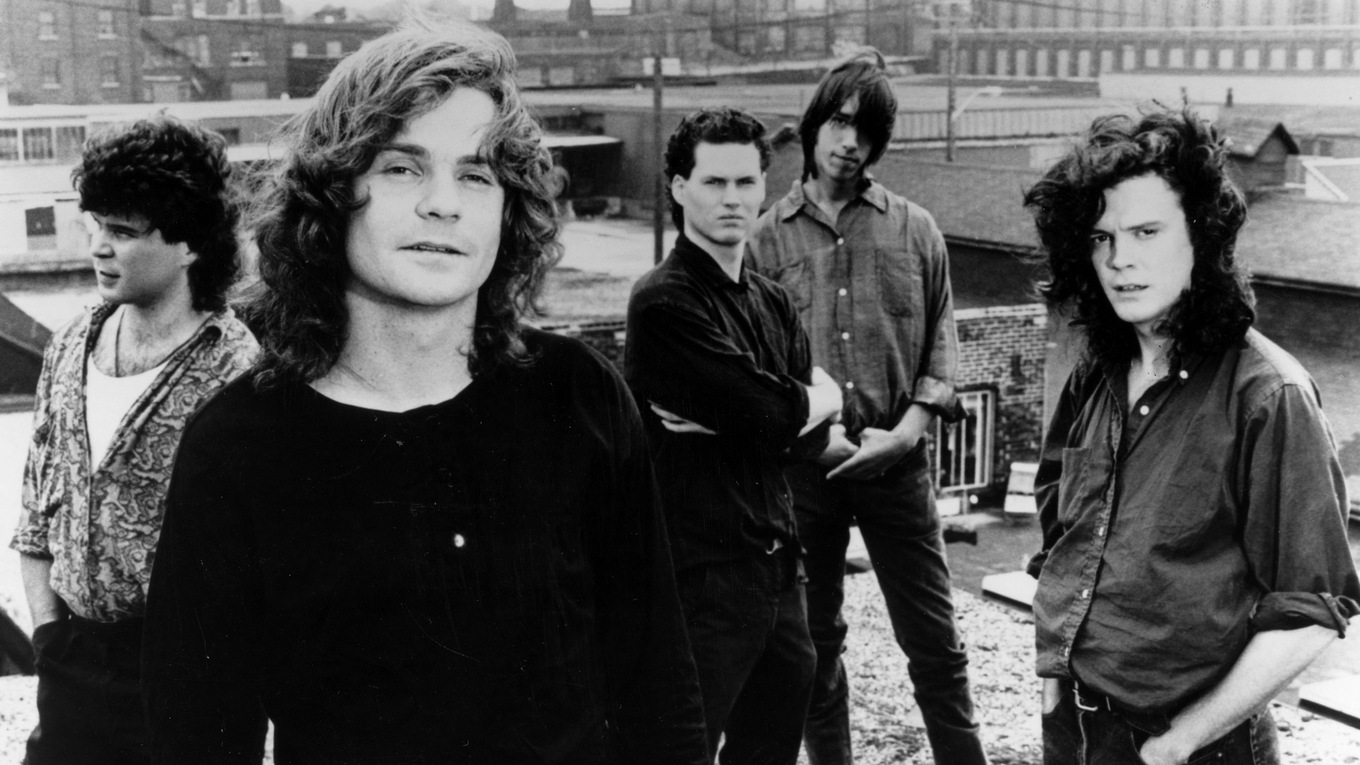 Album: Fully Completely
Release date: Oct. 6, 1992
Key tracks: "Courage (For Hugh Maclennan)," "Pigeon Camera," "Looking for a Place to Happen," "Fifty Mission Cap," "Wheat Kings"
"The making of Fully Completely was about us wanting to learn."
When reviewing Road Apples, Alan Niester from the Globe and Mail wrote that "it is ultimately a stepping stone to what should be a great fourth album." It happened. The Tragically Hip officially established itself as our nation's houseband. Shifting gears with producer Chris Tsangarides and trading the sweat of Memphis and New Orleans for the luxury of studio time in​ England, the band's sound began to veer more toward R.E.M. than Rolling Stones. Its impression on Canadiana was unparalleled, with songs revelling on author Hugh MacLennan, explorer Jacques Cartier, the wrongfully convicted David Milgaard and, of course, Maple Leaf defenceman Bill Barilko.
Featured guests: Atom Egoyan, Serena Ryder, Will Arnett, Mike Myers and, Jay Baruchel
Road Apples: Tuesday, Aug. 9, 2016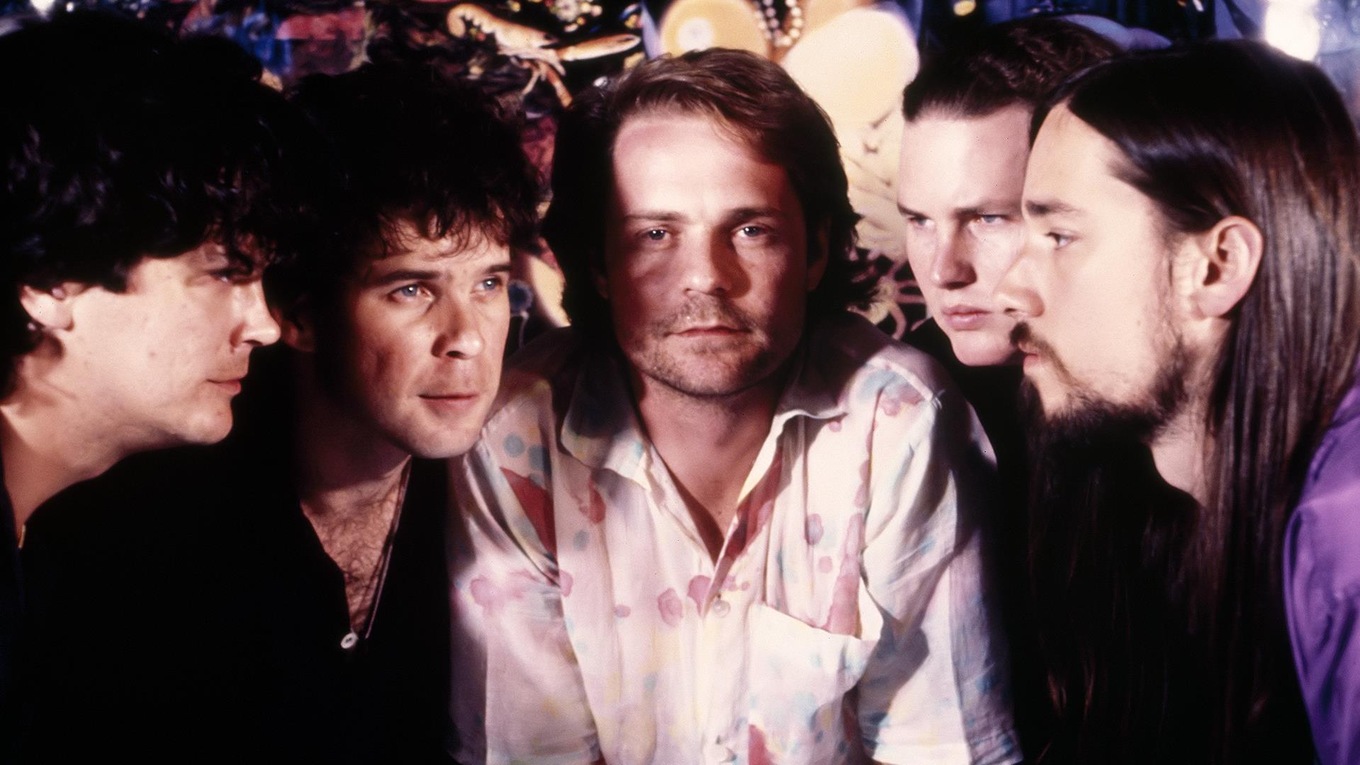 Album: Road Apples
Release date: Feb. 15, 1991
Key tracks: "Little Bones," "Twist My Arm," "Long Time Running," "Three Pistols," "Fiddlers Green"
"Road Apples was already road tested. We were kind of clicking our heels to work with Don [Smith] again and go to New Orleans. It was kind of no pressure, to have as much fun as possible."
Up to Here set the bar high, but Road Apples set the Hip's standard. While the band's previous album had the grit, this collection was able to better document the spirit of their intense, raw, live show. Recorded on the back of intensive road-warrior touring, the sweaty club and sweaty city is felt from Daniel Lanois' studio in New Orleans. Generations of young guitar players were born from the rhythm, clashing and chugging in both Langlois and Rob Baker's intertwined fretwork. Produced by Don Smith, who also handled Up to Here, it finds Downie's allusions nodding to Shakespeare's Falstaff, MacBeth and Cordelia. ​​Produced by Don Smith, who also handled Up to Here, it finds Downie's allusions nodding to Shakespeare's Falstaff​ and ​MacBeth and Cordelia, while illustrating Tom Thomson in a turn of phrase that the Toronto Star perfectly described as "a scholar with swamp fever."​
Featured guests: Eric McCormack, Geddy Lee, Gord Downie, Trailer Park Boys and, Clara Hughes
Up to Here: Monday, Aug. 8, 2016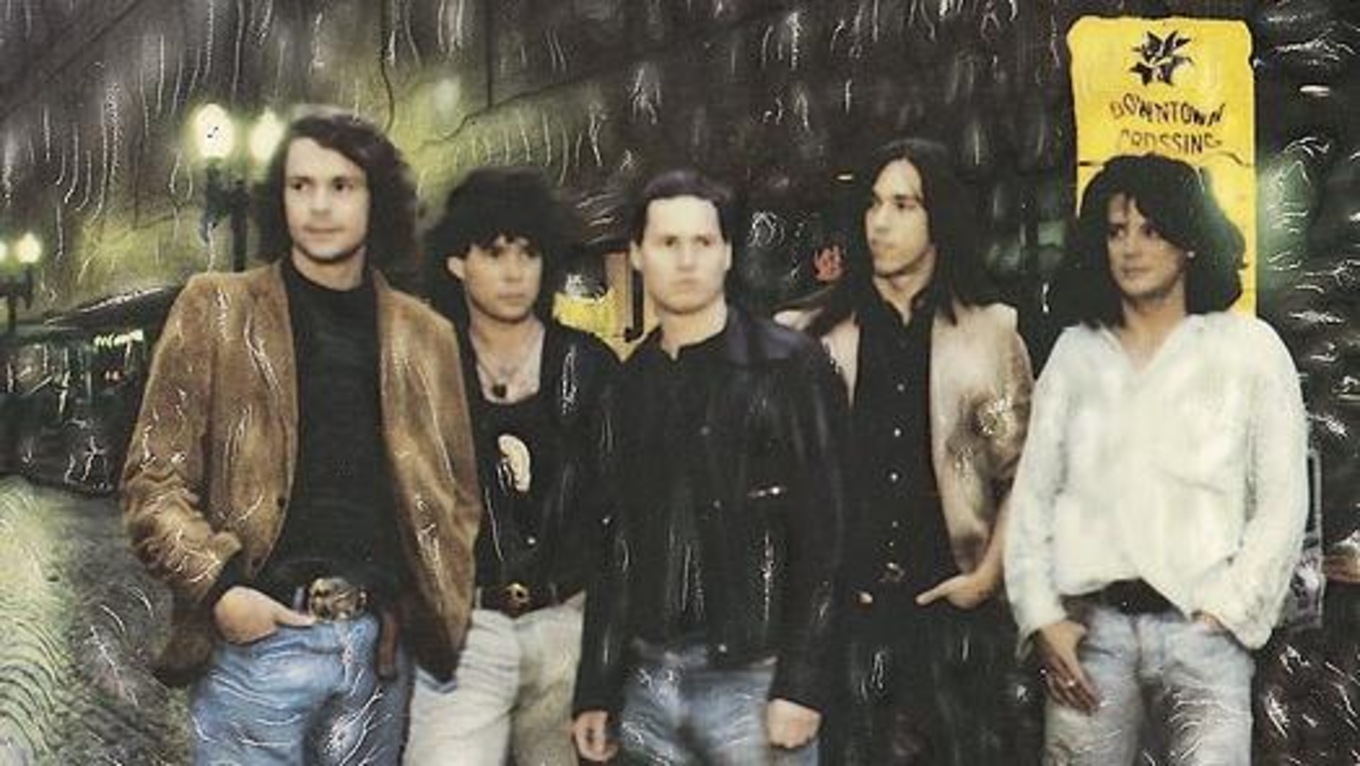 Album: Up to Here
Release date: Aug. 8, 1989
Key tracks: "Blow At High Dough," "New Orleans is Sinking," "Boots or Hearts," "Opiated"
"We hit the Canadian music scene at a good time when the winds of change are blowing. Ten years ago we probably wouldn't have gotten away with doing what we do."

The Tragically Hip was fully formed, armed with hometown residencies at Barrymore's pub and Queen's University, when the band set up shop at Ardent Studios in Memphis with producer Don Smith (Tom Petty, Keith Richards). In the same space that Led Zeppelin recorded "Immigrant Song" and Steve Earle laid down the stomp of "Copperhead Road," the Hip encapsulated the manic grit of its live show. Gord Downie applied his emotive focus to the band's gnarling backbeat with songs that are Cancon mainstays today: "New Orleans is Sinking," "Blow at High Dough" and its Memphis-influenced distortion departure of "38 Years Old," inspired by a Kingston prison break. While the album earned the Hip a Juno Award and eventual diamond status sales in Canada, the sales in America were low, foreshadowing that 49th parallel barrier. Like Uncle Neil and the Guess Who before, the Tragically Hip's words and tone represented Canadians, heralding the band as the next guard of our nation's storytellers.
Featured guests: Rick Mercer, Serena Ryder, Will Arnett, Atom Egoyan, Gord Sinclair, and Jay Baruchel
---
Celebrated Canadians are sharing memories of the Hip on CBC Radio 2 Drive, including Gord Sinclair, Will Arnett, Serena Ryder, Rick Mercer and more. Below, listen to a few snippets of how the band has impacted their lives.
Road Apples: Clara Hughes sends a special message to the Hip
Clara Hughes on what makes the Tragically Hip truly Canadian.
Audio
Road Apples: Trailer Park Boys debate on 'Fiddler's Green'
Ricky, Julian and Bubbles debate the meaning of Fiddler's Green.
Audio
Road Apples: Gord Downie describes the thrill of performing
Downie describes the on-stage, off-stage feeling and the integral commadry of the band.
Audio
Up to Here: Gord Sinclair talks to CBC's As it Happens (1989)
Extended conversation with Gordon Sinclair and manager, pollster Allan Gregg about the making of Up To Here and management.
Audio
Up to Here: Rick Mercer reflects on memories of the Hip
Rick Mercer talks about an important lyric in the Hip's song, ""Blow At High Dough."
Audio