At last night's OVO Fest concert, Kanye West hinted at a possible collaboration with Canadian superstar hip-hop artist Drake. The announcement caused much excitement as it represents the possibility of a collaborative recording between two of hip-hop and arguably music's biggest stars, regardless of genre.
If the record actually comes to fruition, it would culminate years of back and forth, on and off collaboration between the two artists.
Drake's connection to West definitely dates back to before he, Drake, blew up as a hip-hop artist. In an early video interview, when Drake was still primarily known as an actor on Degrassi, he flips through CD sleeves and points to West's College Dropout CD as one of his favourites.
When Drake's So Far Gone mixtape dropped in 2009, the influence of West's then still-fresh album 808s and Heartbreaks was palpable on the mixtape, most notably on the opening track "Say What's Real" which directly used the beat from 808s' "Say You Will." Drake would go on to tell MTV News that "Kanye West shaped a lot of what I do, as far as music goes" in 2009.
The mixtape evidently helped to firm the association between the two, which was still new enough when Drake's September 2009 cover story for The Fader rolled around, with a Drake associate hesitantly answering the phone when West called.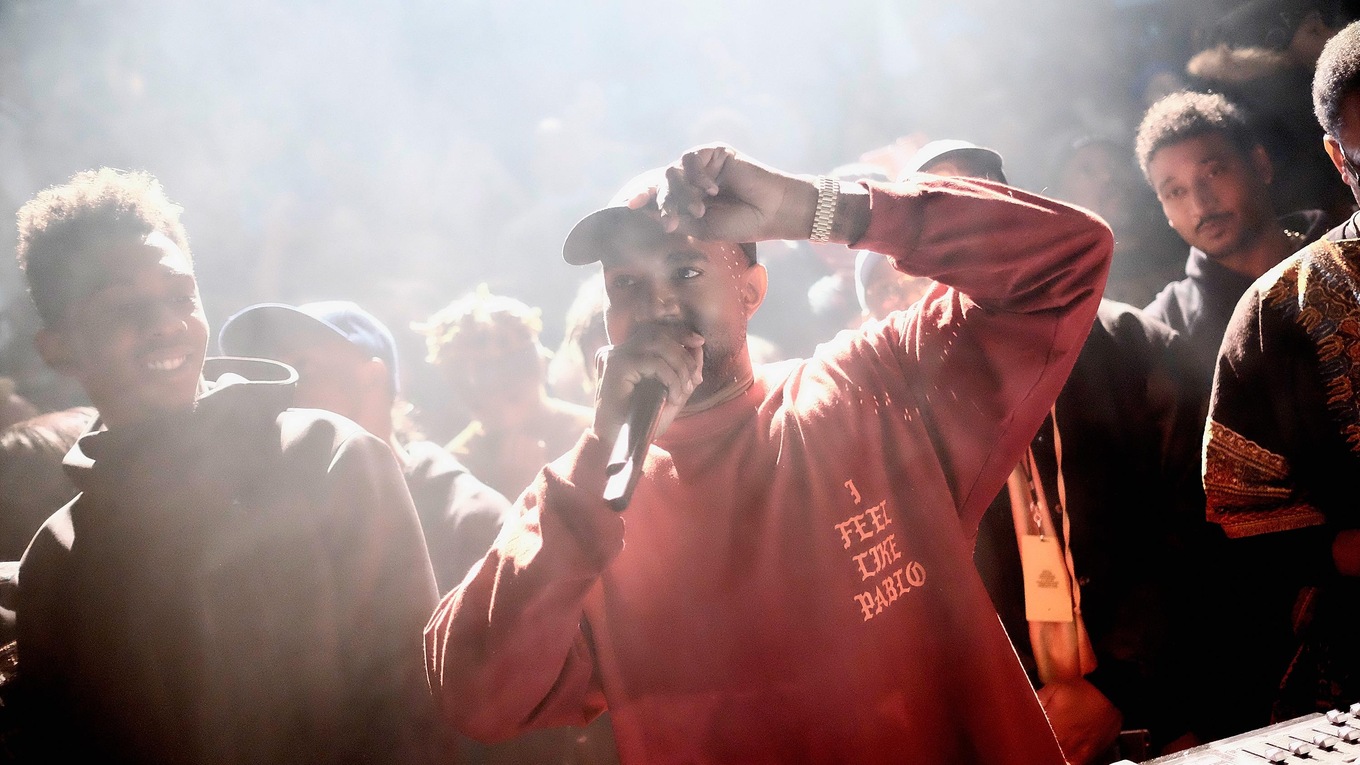 Kanye West premiering his 7th album, The Life of Pablo, at New York City's Madison Square Garden on Feb. 11. Getty Images / Dimitrios Kambouris
West ended up directing the negatively received video for Drake's "Best I Ever Had" from the mixtape and produced "Find Your Love," one of the singles from Drake's major label debut Thank Me Later. There was a period of time when West felt threatened by Drake's rise, specifically to do with his involvement with "Find Your Love," with West once saying "I was fine with writing Drake's 'Find Your Love' until he got too big."
But the two appear to have been back on good terms recently. They have appeared together frequently in the intervening years on songs like "Forever," Big Sean's "Blessings" and the original version of "Pop Style" from Drake's latest Views album (before West and Jay-Z were removed from the song). West's appearance at OVO Fest was also his third appearance at the event in its seven-year existence.
So, when Drake released "Summer Sixteen" earlier this year, his boast that his pool was bigger than West's seemed to be a friendly dig rather than a serious diss of any kind. West referred to the fact that he had songs completed with Drake earlier this year when he released The Life of Pablo. Indeed, last night's announcement was made just before West performed "Father Stretch My Hands," a song he publicly acknowledged Drake for assisting him to create. The song is one of the sonic highlights on The Life of Pablo and if it's an indication of what Drake and Kanye are currently producing together, the album may be a project worth waiting for.