When Serena Ryder first saw the Tragically Hip perform, she was just 11 years old.
"My dad took me with my family, my mom and my sister to Canada's Wonderland and we saw them perform there," she says, pinpointing the moment the Hip changed her life. "It was mind-blowing, mind-altering — it was wonderful."
For Ryder and many Canadians, the national celebration of the Tragically Hip's Man Machine Poem tour that will be held in Kingston, Ont., on Saturday, Aug. 20, will be a momentous occasion. The CBC will be there to broadcast it to all of Canada, commercial-free, across our television, radio and digital platforms. Get all those details here.
In the lead-up to the event, we asked celebrated Canadians, including Ryder, to tell us how the Hip has impacted their lives, and share stories they have of the band. Below, Ryder discusses why she adores the Tragically Hip, and why the band matters to her.
On her favourite Hip songs
"[On 'Ahead by a Century'] I love that the whole band likes to play with elements. It's kind of the gentleness of the song. I love the guitar part and I love the drums — it's just gentle, and not overdone but, really solid. It's like he's a man and a machine in the middle, so nice. The drummer and Gord [Sinclair], the bass player, it's amazing. And, then his voice comes and you're like, 'Oh, this is someone just talking to me.' This isn't someone having a conversation with the entire universe about what they think other people should hear them say. This guy's talking and telling a story to me about him and somebody that he's in love with. 'The first thing we'd climb a tree/ and maybe then we talk' — 'maybe' is one of my favourite words. 'Yes' or 'no' to me are very harsh.
"Another favourite Tragically Hip song of mine would be 'New Orleans is Sinking.' I feel like it was just such a big song when it was written that it's even bigger now. It's echoed itself, over and over and over again. And, the beauty of being an honest human being, as honest with yourself as you can is that, if you say something that's true it ends up echoing itself over and over and over again. I feel like with 'New Orleans is Sinking,' it echoed itself so much that it actually kind of happened and it did happen. But, the actual song, the actual lyrics of the song — 'My memory is muddy/ this river that I'm in/ New Orleans is sinking, man/ and, I don't want to swim' — it's very profound and so simple at the same time, which is totally my bag. I love it. It takes me to another place."
On her favourite Hip album
"A favourite Tragically Hip album of mine, even for the artwork itself, is Fully Completely. It looks like they're against a piece of glass. I think of history as well, writing itself. I feel like it's petroglyphs and I feel like it's human petroglyphs on a mirror pressed against itself and looking into the future and saying, 'Let me come forward, let me come forward.' I think that's beautiful. I almost want to take the glass away and be like 'come here' but, at the same time, do we really want to re-write history and bring history into the future? Or, do we want to write our history right now? Art is complex to me but music isn't. That's what I love about the Tragically Hip's music, is that it brings me right back to where I am. It makes me imagine what I want my future to be like."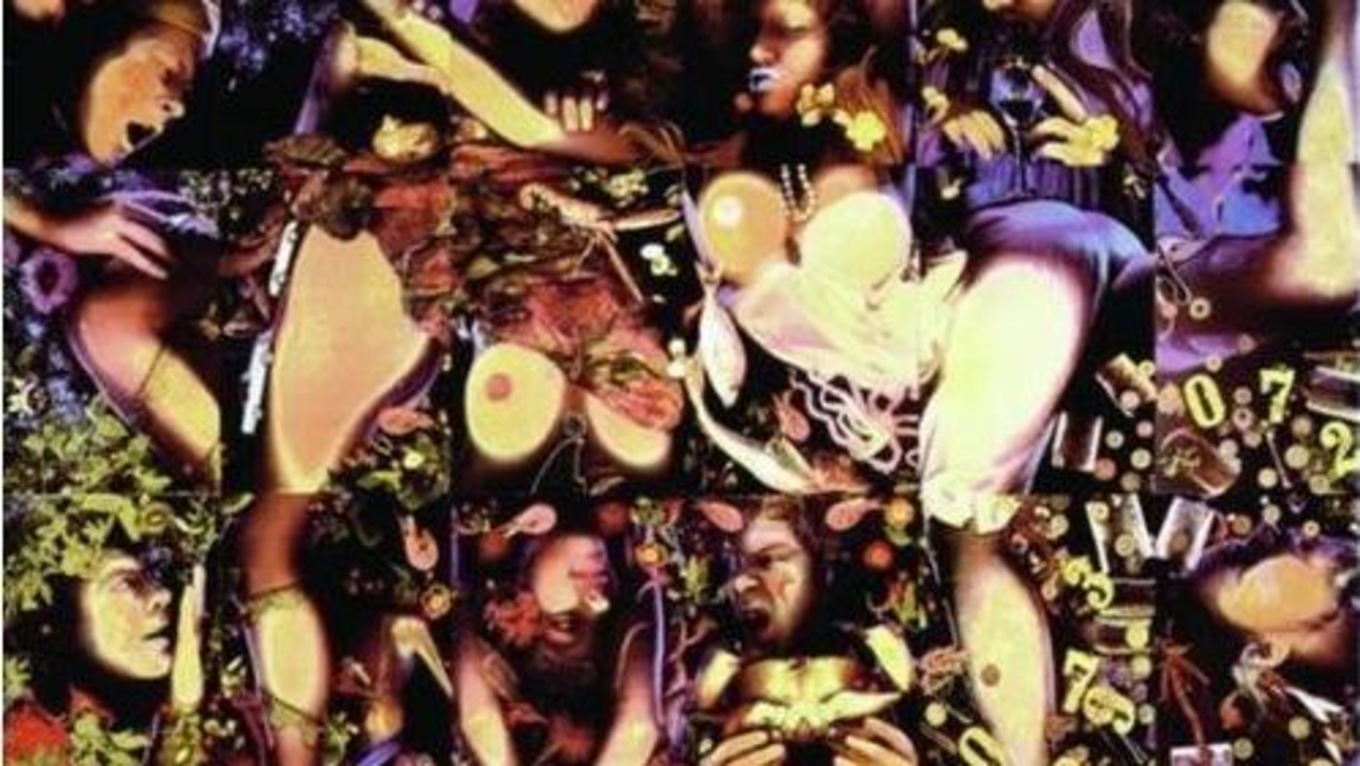 Why the Hip matters
"The Tragically Hip as a band matter to me because what I am doing with my career, I feel right now, just right from your heart and play from your heart and have f--king fun. Have fun. Have fun! And, struggle but do it inside of yourself and realize that it's an OK thing to do. Other people don't necessarily need to be involved in your struggle but, they can watch you do it honestly onstage when you're singing and performing. They can go through that with you as long as you realize that it's not their responsibility to take care of you. They teach me a lot about just to love my love for music and that there's always a question and there's always an answer in lyrics, even if you didn't write them. But, if you did then that's pretty cool, too."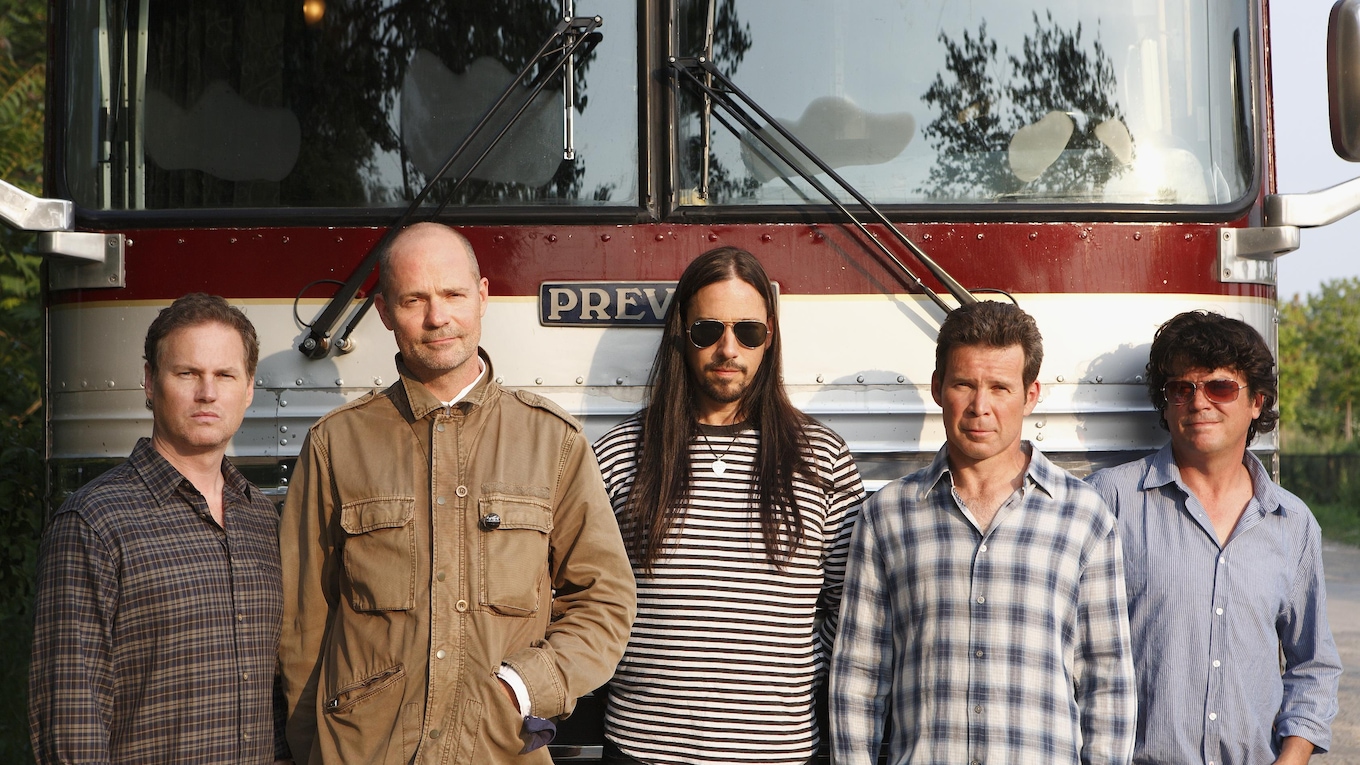 For more details on the final Hip concert, click here.
You can also tune in every weekday to CBC Radio 2 Drive with host Rich Terfry at 6 p.m. (6:30 N.T.) and learn a short history of each of the Tragically Hip's albums to date.
More to explore:
Arkells' Max Kerman on the Tragically Hip
Rick Mercer on why the Tragically Hip isn't famous in the U.S.
The Tragically Hip's albums, ranked
25 things you didn't know about the Tragically Hip