Why is the Tragically Hip often referred to as Canada's band? Atom Egoyan has a few reasons. In an interview with CBC Music, the Canadian film director conjures a few memorable moments of the band. "I've seen them in these massive concerts at the Air Canada Centre but I've also seen Gord Downie perform solo, in Centennial Square, in my hometown of Victoria, B.C.," he says. "There's both this very direct and intimate contact and then something that's on a scale that's really monumental."
"They've really been able to take this idea of the identity and bring it back to us with such a force, and such a sense of pleasure," Egoyan says. "It's embedded in our consciousness, especially if you've grown up with them in the same generation as when they started, then it's really deep."
The national celebration of the Hip's Man Machine Poem tour will be held in Kingston, Ont., on Saturday, Aug. 20, and it will be an eventful occassion. The CBC will be there to broadcast it to all of Canada, commercial-free, across our television, radio and digital platforms. Get all those details here.
In the lead-up to the event, we asked celebrated Canadians, including Egoyan, to tell us how the Hip has impacted their lives, and share stories they have of the band. Below, Egoyan discusses why he is a fan of the Tragically Hip, and why the band matters to him.
On his Tragically Hip concert experience
"I have a really strong concert memory of the Tragically Hip in as much as it was the first time I'd ever been at a concert where I felt I was hearing something I'd never experienced. I was watching Gordon Downie onstage but, I was hearing the sound, and it wasn't coming from the speakers and suddenly realizing it was the whole audience singing back the lyrics communally. That just created this incredible physical sensation of someone that's onstage amplified, and this organic feeling that the whole viewership was kind of throwing it back at him. It was just overwhelming. I had never experienced anything like it. I work in opera so I work a lot in this idea of what it means to have a human voice that's acting in a supernatural way. But, to have the audience acting in a supernatural way is just mind-blowing. I've been to a lot of rock concerts and that's never happened before."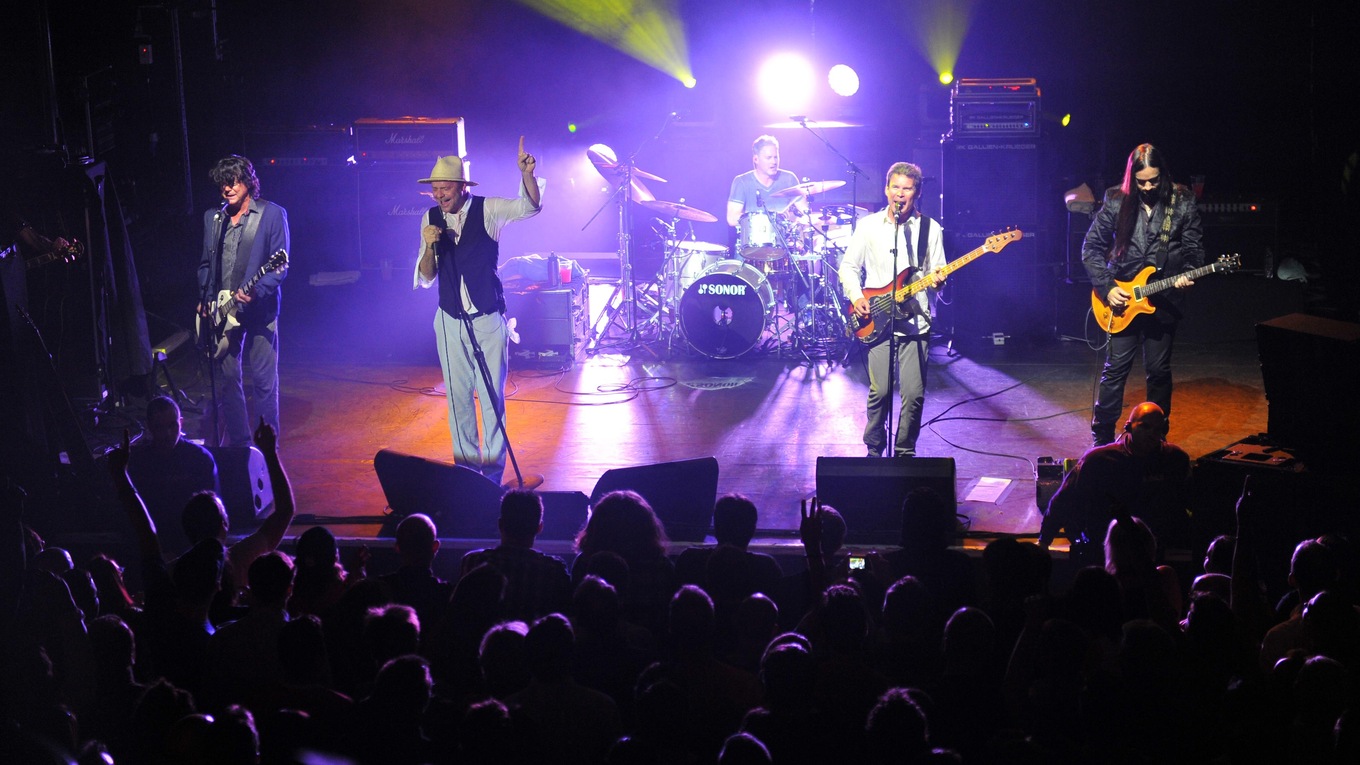 On the Hip's songwriting
"I think what connects the audience so strongly to Gordon [Downie]'s lyrics are really the fact that he's a poet, he creates these indelible images. Everyone feels that it's really special images to them specifically and yet they're fleeting. There's something ephemeral, there's something elusive about those images. They're both literal and yet they plant themselves in your imagination. They become very rich and there's a lot to reinterpret at different points in your own life. You go back to those lyrics and they take on different meaning. They're very wise. If you look at some of the lyrics in some of their songs, they're just so profound. They're just thrown out there sometimes in a casual way, a silly way, sometimes in a slight ominous way but they resonate.
"I worked with Gordon Downie on his first solo album, Coke Machine Glow, and I collaborated on a couple of his songs and I got to be in the studio with him. I got to see how he worked. It's really remarkable. He's scribbling all the time, he's continuously coming up with lyrics and even in that very intimate recording setting, we see that ability to transform. That thing happens with him onstage where he's this regular person and then he becomes this...kind of a strange kind of being he transforms himself into when he's onstage and you can see glimpses of that when he's writing as well. It's this manic energy which is the essence of the creative drive. I think that's what we all really love about the Tragically Hip and specifically Gordon. We see in him the triumph and the creative spirit to transfigure and transform itself and go from the everyday into the magical and mysterious and shamanistic. That's what he does. That's what makes these live presences and concerts indelible."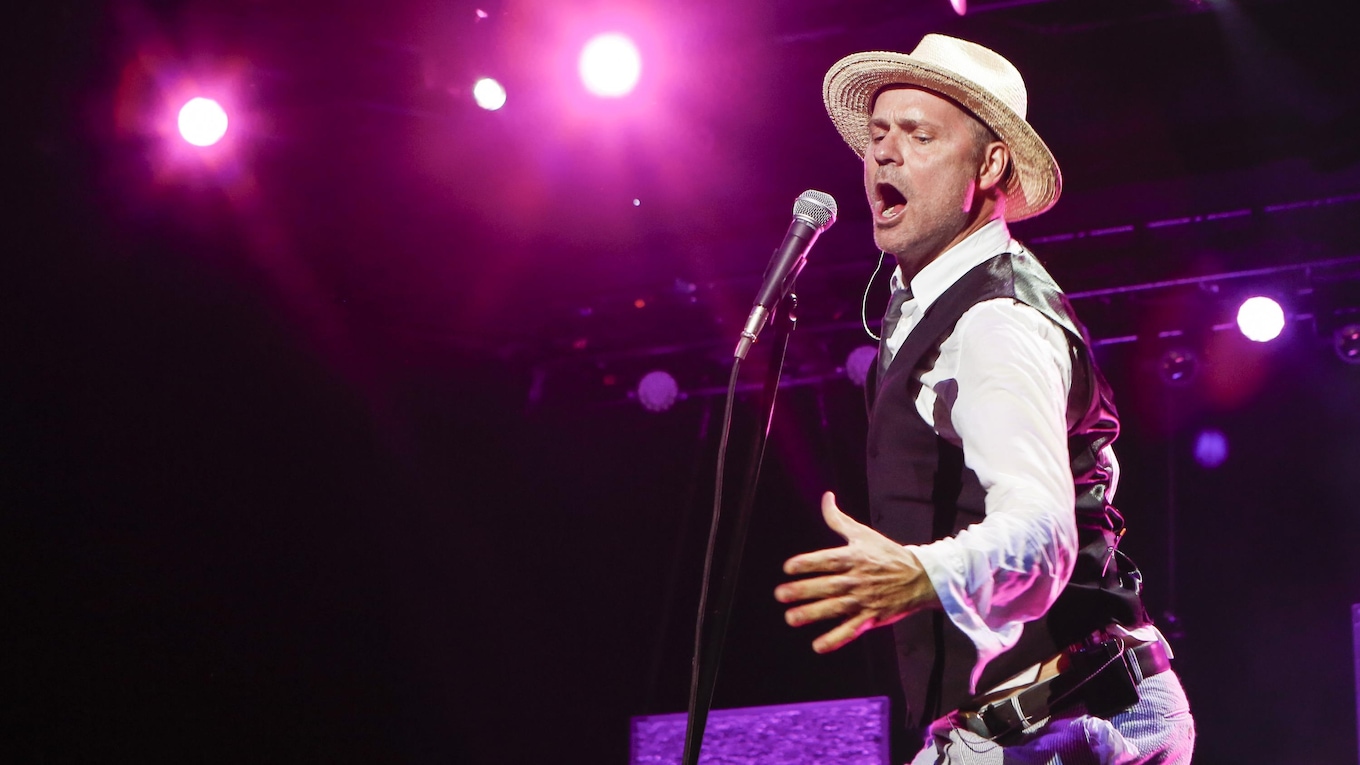 On his favourite Hip songs
"I think one of the Tragically Hip's finest songs is 'Courage' off of Fully Completely. I think that song was really inspiring to me. I used it as one of the important building blocks of The Sweet Hereafter. We got to do a cover version of it, which the Tragically Hip doesn't normally allow. Within the film, we used the Tragically Hip's own recording for this really important section of the film. It actually situates that whole section and comes down to that one incredible lyric: "So there's no simple explanation for anything important any of us do/And yeah the human tragedy consists in the necessity of living with consequences/under pressure/under pressure.
"It situates so clearly in the character's own experiences at that moment. So, I love those lyrics but of all the songs, it's not one of the better known songs, but I think 'Titanic Terrarium' is just fantastic. That comes off of my favourite album which is Day for Night. Day for Night, I really like it because it starts with "Grace, Too" which of course is a very well known song, but it sort of moves through a number of different songs. It's a very well-structured album.
"In that same song, 'Titanic Terrarium,' you have a crazy line which you don't think would be the lyrics for a pop song but: 'Building up to the larger point/With an arrogance not rare or pretty/We don't declare the war on idleness/When outside is cold and shitty.' It's a funny line, it makes you laugh because it seems falsely wise. It seems as if someone has inherited this saying, and yet it's such a weird saying — you've never heard it before. But, Gord [Downie] makes it sound as though it's a common idiom. I think that's what's great about a lot of his illusions. We embrace him as being almost part of our own mythology and yet they're actually really original. But, because he's so invested in our own sense of what it means to be Canadian, we immediately seize upon them. They don't seem that obscure even though the thinking and the logic behind a lot of the lines is kind of wonky. It just corresponds."
More to explore:
Arkells' Max Kerman on the Tragically Hip
Readers' poll: what is the best Tragically Hip song?
The Tragically Hip's albums, ranked
25 things you didn't know about the Tragically Hip