The national celebration of the Tragically Hip's Man Machine Poem tour, to be held in Kingston, Ont., on Saturday, Aug. 20, will be a momentous time for Canadians, and CBC will be there to broadcast it to the whole country, commercial-free, across our television, radio and digital platforms, including CBC Music's app via Apple or Android. For details, head to cbcmusic.ca/thehip.
In the lead-up to the event, we asked celebrated Canadians, from Geddy Lee to Clara Hughes, to tell us how the Hip has impacted their lives, and share stories and reflections they have of the band.
Below, author Joseph Boyden shares a handful of memories of the Tragically Hip, from his first time seeing the band in concert to his favourite lyrics and songs.
Why the Hip means so much to Canada
"They're the every man and woman band … not just the lyrics but the music is very, very rebellious and that's fascinating to me. They're not some kind of bubblegum band and never have been and they're very cutting edge and so I love this idea that people think of them as Canada's band because they're incredibly difficult to pigeonhole and that, I think, is something that is reflective of our country. We're very difficult to define as a country and this is a band that's very difficult to define. Their albums are so wildly different if you look at Now For Plan A versus Day For Night, incredibly different records and different focuses and different lyrics and different riffs on the guitars. I love that they are considered Canada's band and yet nobody can quite define exactly what they are."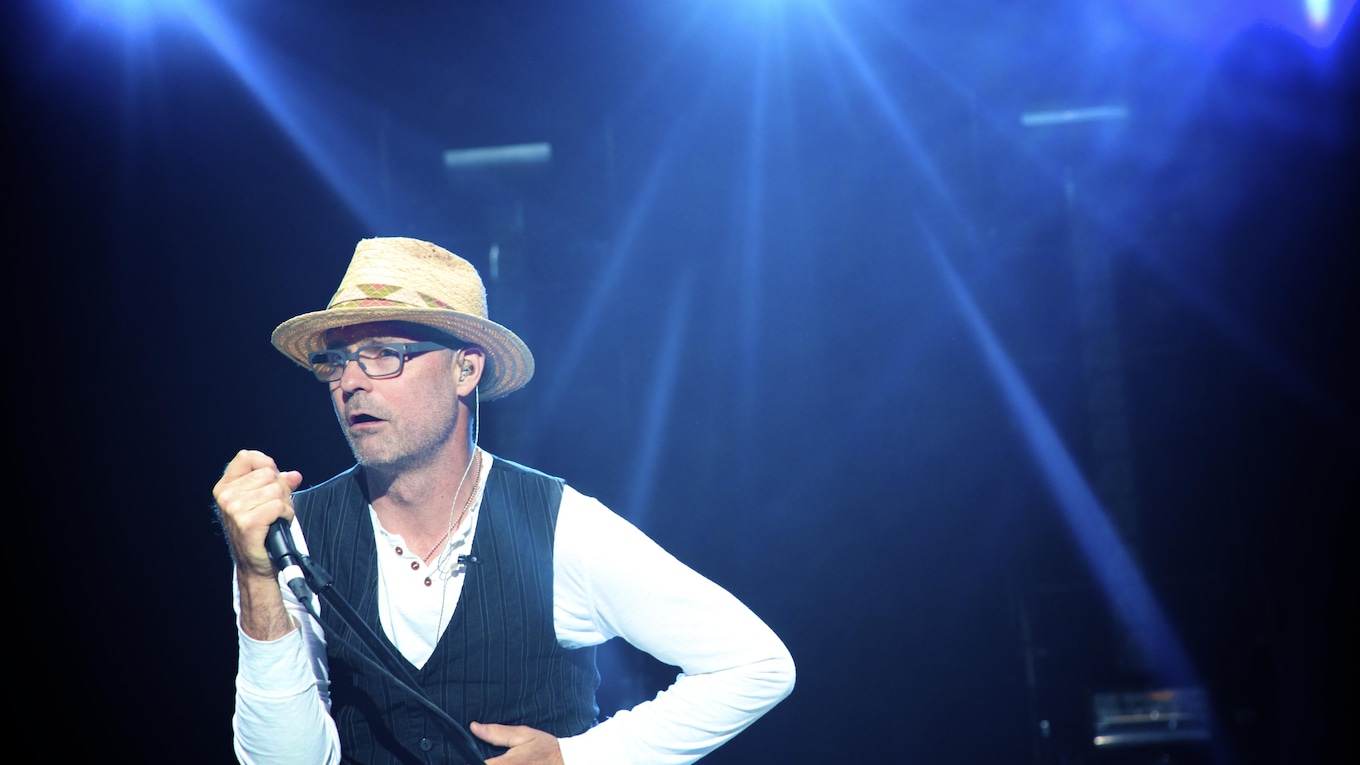 Their status in the country
"They've been around creating quality music for decades and that's something that most bands aren't able to do. There are so many bands that are just one-hit wonders. The Hip have been around for decades, never putting out an album that wasn't, in some way, genius. And that's part of their iconic status, but a big part of it, too, was their live shows. People talk about just the mythology of the live shows of the Hip. You know, Gord's dancing onstage; Rob, his long hair, on guitar; Paul and Johnny and all of them, they're just incredible musicians and Gord is an incredible showman and I think that's a huge part of their mythology."
First time seeing them
"The first time was in New Orleans, actually, in Louisiana at the House of Blues decades ago. This was a chance to see a gigantic Canadian band in a concert venue that held maybe 600 people so it was something to behold, to see it in a small venue like that and to witness them up close and personal. I didn't know the guys at the time but I was one of those fans who went and waited backstage near the stage exit after the show in hopes of just saying, 'Hey, hey! I'm a Canadian and I love you guys and thank you for what you do.' Alas, they never came out of the door that I thought they were going to."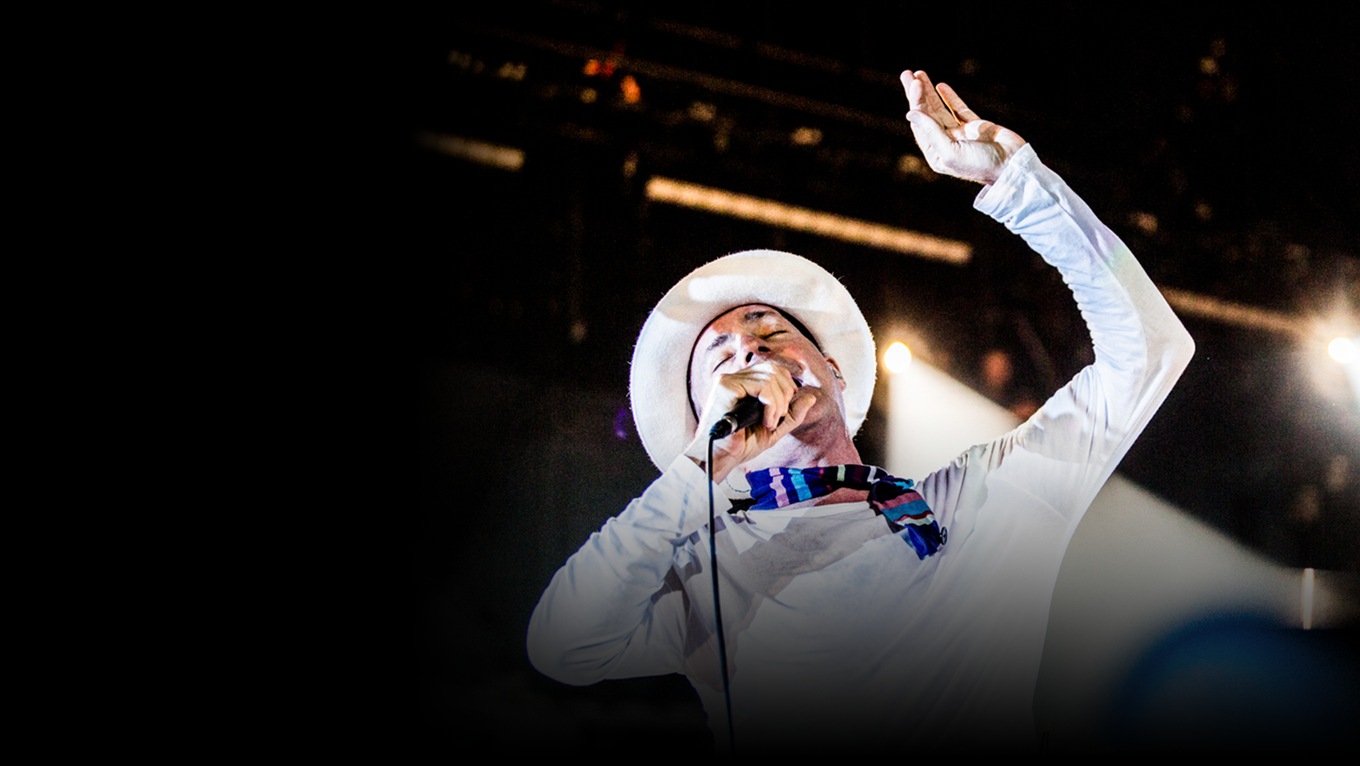 First Hip song and record
"Well, the first Hip record I heard was the very first one, Up to Here. It was their very first songs I heard come out on the radio and I was like, who are these guys? I was a punk rock kid back when I was younger but I was never really a top 40 music kind of person. But then I hear these guys and it's like they've got something different going on and the fascination began right from the beginning.
"If you go back to some of their first and greatest hits like 'New Orleans is Sinking' for example, I was like, 'Why are they writing about the city I'm living in?' This is fascinating. They were a Canadian band and yet they've clearly got a love for this place like I do. I'm not the only person in this country who feels like, when I hear one of their songs, especially one of their iconic songs, it's almost as if it was written for me. I think ... one of the truly magical things about this group is that you hear something from them and it's like, wow they were thinking about me, how were they thinking about me and they didn't even know me. It's almost like they wrote this song for me."
Lyrics and songs
"I'm a huge fan of their last couple of records — the last three with this most recent, Man Machine Poem. Now For Plan A was incredible as well and this is when I was really getting to hang out and know the guys, when they were creating those albums. And I watched how they progressed musically; they never just got comfortable in their own little kind of square box. The band was always trying to break out of that box. Only a true poet can write a line like, 'At a shadowy table out past the sentence's end.' It's from an older song, 'Emergency,' from the album Day For Night. Only a poet can write that stuff and Gord is a poet, and the music that is created around his poetry, by the rest of the guys, is something that, you know, it's a wonder to behold. Also they're great storytellers. How could you write the lyrics, 'He said I'm fabulously rich, come on just let's go/ She kind of bit her lip, jeez I don't know' — talk about setting up a story that you're gonna want to dive into. This is a band that also creates full novellas out of songs and it's a brilliant thing to watch.
"I think my own personal mantra for years has been a line from the Hip: 'No one's interested in something you didn't do.' Again, that's a classic and iconic song, 'Wheat Kings,' and I used that for my own personal mantra for a long time. This idea of, get up, do something, create something, you can talk about it all you want, what you didn't do, what you wanted to do, but get out and do it. It's really kind of something that pushed me personally for decades and what's so funny is that it turns out that line, ironically, is about David Milgaard ... who had been wrongly convicted, so actually the lyric is very different than how I took it but I think that's one of the beautiful things about Gord's writing: it's multidimensional. There are many different meanings when you look at the lyrics. They're sometimes incredibly complex wordplays or sometimes they're the simplest of lines but they often have dual meanings and that's what I believe to be one of the ways of weighing and judging what true art is and these guys are artists."
More to explore:
Arkells' Max Kerman on the Tragically Hip
Atom Egoyan on the Tragically Hip