Legendary Canadian songwriter Joni Mitchell recently made her first public appearance in over a year after she suffered an aneurysm in March 2015. Mitchell was spotted at a concert by jazz musician Chick Corea on Aug. 20 at the Catalina Bar and Grill in Los Angeles. Mitchell was photographed sitting with friends and the picture was posted to the Facebook page of Joni Mitchell's official website, JoniMitchell.com, with the caption "Joni attended a Chick Corea concert last night. She's back!"
The website also featured another picture of Mitchell, taken on the same night, featuring Mitchell with Corea and his wife as well as jazz legend Herbie Hancock who is holding Mitchell's hand.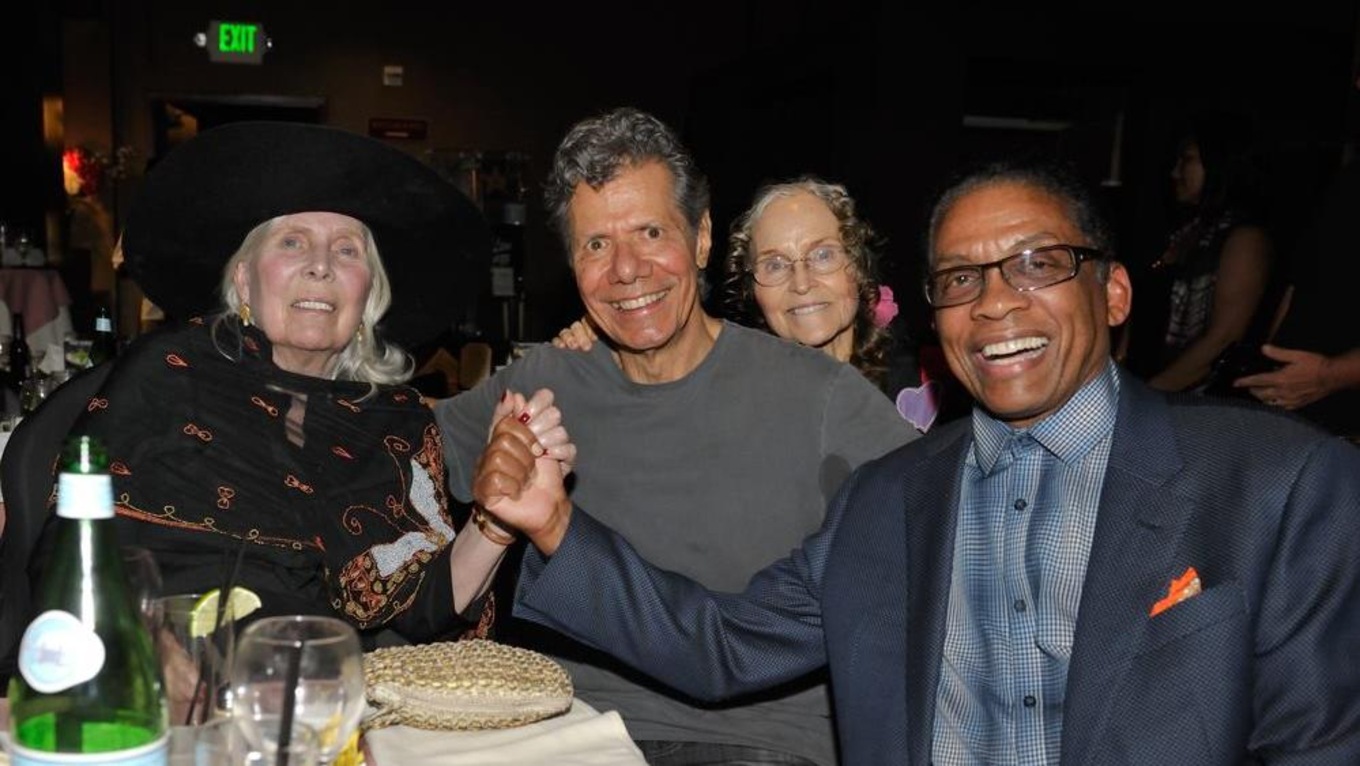 Legendary Canadian songwriter Joni Mitchell with Chick Corea and Herbie Hancock in Los Angeles on Aug. 20, 2016. (JoniMitchell.com)

Hancock and Mitchell have been friends for a number of years and his 2008 Mitchell-inspired album, River: The Joni Letters, won the Grammy for album of the year in 2008.
Mitchell, 72, was taken to hospital in Los Angeles after being found unconscious in her Los Angeles home in March 2015 for what was later revealed to be an aneurysm. Fellow musicians David Crosby and Judy Collins have commented on Mitchell's recovery, but her public appearance at the Corea show is the first indication from Mitchell herself that she is making progress since her health setback.
Mitchell, a native of Fort Macleod, Alta., who has been critically acclaimed for albums Blue, Court and Spark and many others also won her ninth Grammy earlier this year for the album liner notes of her retrospective collection Love Has Many Faces: A Quartet, A Ballet, Waiting To Be Danced.
More to explore:
Joni Mitchell: The best of the b-sides
Guitars wanted for new Joni Mitchell musical in London