MusiCounts is helping kick off Country Music Week in London, Ont., by donating $10,000 in new musical instruments to Wilton Grove Public School. The music education charity stopped by the London school Friday morning with special guest — and CCMA Award winner — Kira Isabella to present students with an array of new instruments. Isabella also treated students and teachers to a small, acoustic performance.
For Isabella, music was an integral part of school growing up. "It was how I connected with people," she tells CBC Music. "I was pretty introverted and a little bit shy, but it's always helped me express myself, make friends, open doors — it's just truly been there for me in every way."
She adds that an organization like MusiCounts is important for kids today because "it breaks my heart to think that children like this don't have the opportunities that I did that inspired me when I was younger."
"If I didn't have the opportunity to do talent shows and coffee houses and have that support, I might not be where I am today," she continues.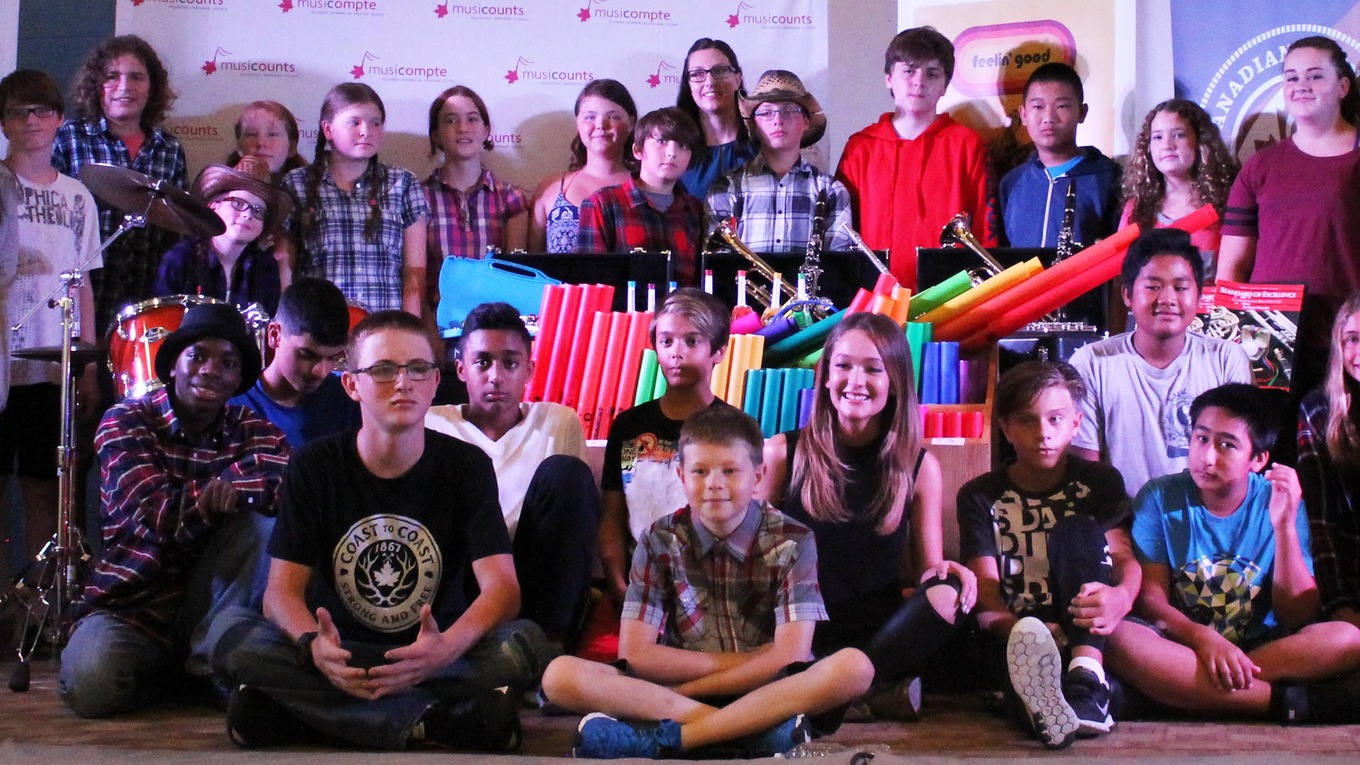 Earlier this year, during Juno week in Calgary, MusiCounts announced a plan to fund 77 schools across Canada with $700,000 via its Band Aid Program. Wilton Grove Public School is one of the many to benefit from that plan.
As for Isabella, the Ottawa native is looking to return to the studio in the coming months to record new music, hopefully a followup to 2014's Caffeine & Big Dreams. "I was in Nashville a while ago," she reveals. "I wrote and brought back a bunch of music so I'm really just figuring out the sound but I will cut some new stuff soon."
Isabella will present at this year's CCMA Awards, taking place this Sunday, Sept. 11, in London, Ont.
More to explore
Terri Clark, Tim Hicks, Johnny Reid to perform at 2016 CCMA Awards show
Lindi Ortega and Kira Isabella on why we still need to talk about women in country music