When Charles Bradley sings "Changes," he introduces the final verse by saying something along the lines of, "and this is the part that hurts the deepest." And then he closes his eyes and sings it with the soul of a man singing those lines for the very last time. Every single time.
It's extraordinary to see someone channel that sort of passion so instantly, but what's more extraordinary is that "Changes" is a cover song, originally recorded by Ozzy Osbourne when he was in Black Sabbath. And yet of all the songs Bradley has performed in his life, this one seems to mean the most. It's also the title of his third album, out earlier this year.
"That's the jam," he says during a recent sit down with CBC Music. It's early afternoon but the "screaming eagle of soul" has already performed the song multiple times, including for CBC Radio One's q, and it's taken an emotional toll on him. "It's very personal, and it hurts. Everything with the new album is all about my mom, watching her take her last breath, and I was learning that song and going through that while my mom was going through things, and when you watch that happen, all of that sunk in at one time. So that's why that song is more personal to me. The last verse, I didn't have to learn it. It just came natural: 'It took so long to realize, I can still hear her last goodbye.'"
One of the 67-year-old's last promises to his ailing mother was that he'd think of her every time he performed that song.
"Everywhere I go to sing that song, I take her in my spirit," he says. "So when I be singing, I close my eyes and you see me, I'm in the spirit and I just remember the things she said to me. The last goodbye."
During our candid 20-minute talk, Bradley doesn't hold back ("gimme whatever you got," he says before the interview begins), and constantly refers to the spirit. It seems to be the one thing that's motivated the soul singer's storied life and late career more than anything, captured so brilliantly in the documentary Soul of America. As the well-documented story goes, Bradley, born in Gainesville, Fla., ran away from home at 14 and lived on the streets before travelling far and wide while working part-time jobs as a chef. When he was in his 40s, he moved in with his mom to get to know her, and started moonlighting as a James Brown impersonator. He was "discovered" by Daptone Records' Gabriel Roth, who released his debut album, No Time for Dreaming, in 2011. Changes was released in April of this year, and he was in the midst of touring it before health complications forced him to postpone his Canadian dates. When we speak, it's a week before he's about to go back on the road across Canada, from Sept. 15 to 24, but he is again forced to postpone (update: Bradley was diagnosed with stomach cancer).
"Charles is in good spirits and recovering and expects to be back on the road with the Extraordinaires later this month," his management said in a press release.
In our conversation with Bradley, below, he touches on his signature scream, his time hitchhiking through Canada and what makes his James Brown impersonation so unique. We wish him a speedy recovery.
You're known for your distinct scream when performing. Can you tell me where it comes from?
When I scream, my vocabulary or words can't find no way to say it. So I can't find nothing in my vocab to meet those standards, so that's the deepness, hurt, pain, joy, coming out at one time 'cause I can't find no words to say it the way I feel. I let it come out the way I feel it.
You had a long road before becoming a musician, including some time spent in Canada. Where did you go?
I got on the route in B.C. and hitchhiked all the way up through Canada, got to the top of Canada, and went through a lot of experiences. … When I got up to the top I was too scared to go all the way back down, it was too much. The guy told me, you see that island over there? That's Ketchikan, Alaska. Catch this boat and go there and you''ll be back in America. So I did that and got me a job at a restaurant called Captain's Table.
What do you mean by going through a lot of experiences?
At that time, I was the only black person hitchhiking over the country and people was just watching me. They'd say, "I never seen a black person before," but I was like, seeking for a dream, seeking to find who I am 'cause living in an ordinary neighbourhood, everybody has their belief, but you gotta go out into this world to find out for yourself. ... I wanted to find out who I am. Peoples is peoples. I tell a lot of people down in the hood, "You have too much animosity inside you." Yes, I've been hurt too, but I'm seeking love, I'm seeking understanding, the more you open your mind and look for wisdom, love, you will find that there is bad and good in everything. If you seek the good you will find the good. It took me a long time to find that, but I wouldn't give up. So I just kept going.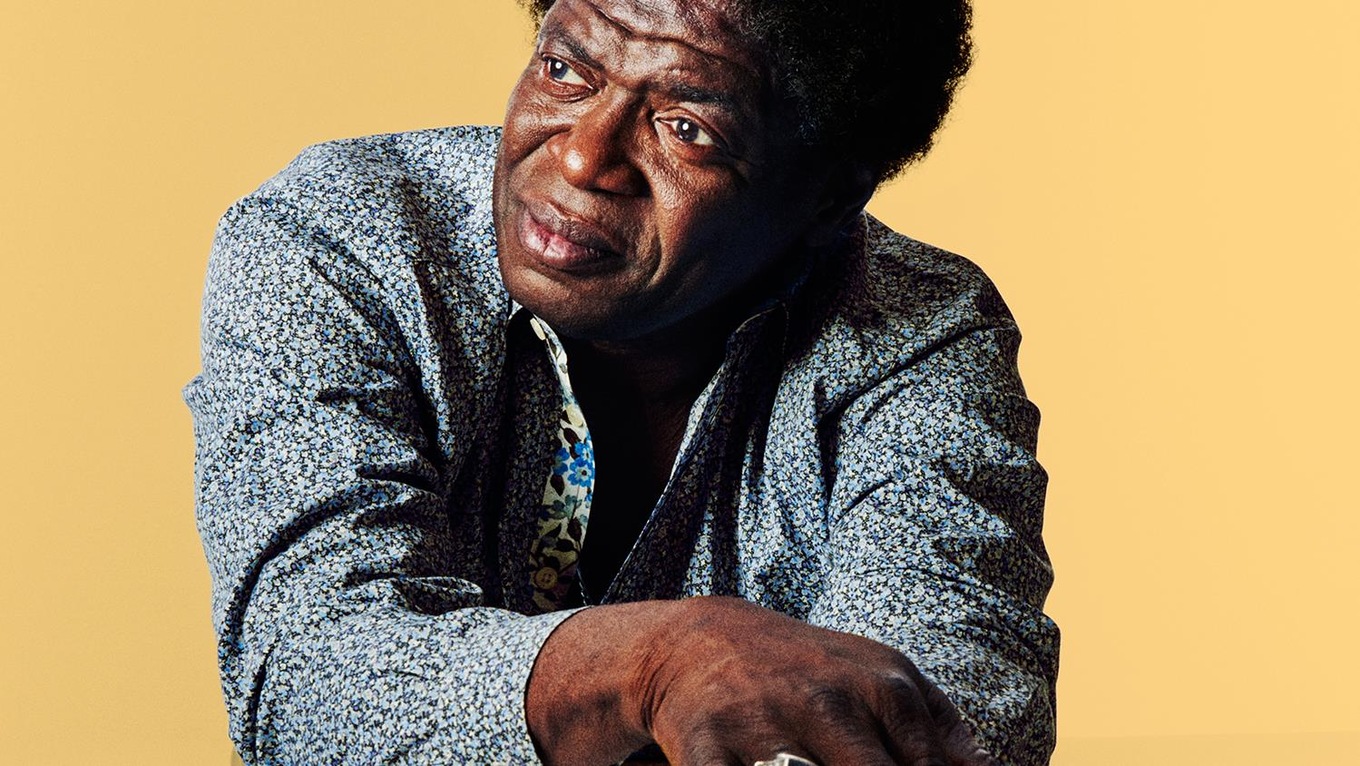 You mention a cooking job. More than singing, cooking is something you've done longer than anything. What is your signature meal?
I was a cook for 35 meals. My mom always liked me to make chicken à la king with homemade hot biscuits. … When I cook for loved ones, I like to use everything from scratch, and I put my little taste in and something in your brain goes, that's it, and when you know that's it, you know that's it.
Can you tell me about the first time seeing James Brown?
I saw James Brown in '62. My sister Virginia said, "Charles you have to go see this guy." I was like "nah," but she said, "Come on, I'll pay your way." I said, "OK." So I went and saw James Brown on stage and he was like the fire. I never seen nobody can move like that and do the things he did. I said, "Whoa, I want to be something like that." I went home and got me a broom, put a string on it and kept throwing it and bringing it back to me [like a microphone], falling to my knees, switch around, turn around, do the splits, and that kind of stuff. I just kept doing it. I mastered James Brown. I know 58 songs of his, and that's where everybody has met me, from doing James Brown. … I just knew I could do James Brown so good. I was so unique in it. And even today people call me to do James Brown. I'll still do some of my favourite songs, like "Man's World," "I Can't Stand Myself When You Touch Me," stuff like that.
What's the secret to doing James Brown?
All I do, I don't impersonate James Brown, I just go in my spirit to find the guts of who I am and sometimes my words come out in a flurry, my words come out so strong, and I just let it out. If you are a spirited person, you let your spirit take charge, and that's what James Brown was all about. Letting his spirit take charge. ... Sometimes the words come out raw, but dog, when you hear that rawness in the voice, you say, "Whoa, where did he get that from?" 'Cause you're being honest to your spirit.
Follow Jesse Kinos-Goodin on Twitter: @JesseKG