Compiled by Denise Ball, Matthew Parsons and Robert Rowat.
When tasked with reflecting on a year in classical music, it's always tempting to fixate on the musicians that made the headlines. Last year the world was introduced to Charles Richard-Hamelin, and Canadian piano enthusiasts rejoiced. This year the already acclaimed Yannick Nézet-Séguin landed his biggest post yet, and the Montreal audiences who have adored him for years said "we told you so." And while this list of our ten favourite classical recordings made by Canadian artists in 2016 has its share of luminaries, we have tried to reflect the fact that some of the best recording artists out there are working outside of the international spotlight.
We hope that when you scroll through this list, you'll find a few new artists to check out — and perhaps a few names that you've always wished the whole world knew.
10. Charles Richard-Hamelin, Beethoven-Enescu-Chopin Live (Analekta)
Our 2015 list-topper returned in 2016 with a stellar sophomore effort showing off a couple sides of him that we hadn't yet heard on record. Made in front of an audience at the Palais Montcalm in Quebec City, this disc starts off with a brilliantly understated reading of Beethoven's opus 51 rondos: works intensely steeped in classicism. Then, Richard-Hamelin moves into music by the deeply underrated Romanian composer Georges Enescu: music that feels of a piece with that of Debussy and Ravel. And only then do we get more of what made this young musician suddenly famous last year: ravishing, romantic Chopin. Here's hoping that he keeps moving in new directions.
— Matthew Parsons
9. R. Murray Schafer: Apocalypsis (Analekta)
This gigantic work by Canada's most esteemed living composer is unapologetically not for everybody. That's why we love it. The live performance that this recording documents (produced at Toronto's Luminato Festival) was one of the most ambitious shows ever mounted in Canada. Nearly 1,000 musicians and dancers, amateur and professional, collaborated to bring Murray Schafer's tale of destruction and renewal to life. The recording features performances by Laurie Anderson and Tanya Tagaq, and it's begging for a listen from anybody with a tendency toward thorny, unorthodox music like theirs. If you've mastered Einstein on the Beach, this is your new thing. — MP
8. Mélisande Corriveau and Eric Milnes, Pardessus de Viole (ATMA Classique)
This April release had us reaching for our encyclopedia of musical instruments, but before we got to the Ps, we were already swept away by Corriveau's mastery of this smallest member of the viola da gamba family. Not only were we smitten by the pardessus de viole's silvery tone — so malleable in Corriveau's hands! — but we also discovered music that's been hiding for centuries in the shadows cast by better-known baroque composers. Barrière, d'Hervelois, Boismortier and Dollé were all contemporaries of J.S. Bach, and their sonatas and character pieces (are these their debut recordings?) have immediate appeal thanks to Corriveau and harpsichordist Milnes' complicity and imaginative ornamentation. This duo took home a Juno in 2016. Their latest album may add a second trophy to their shelf. — Robert Rowat
7. Toronto Symphony, Mendelssohn Choir, soloists, Andrew Davis, Handel: Messiah (Chandos)
This is a big, fat Messiah. There's no other way to put it. It's the most heretical kind of Messiah, in that it cares not a whit for baroque performance practice. It's just a gigantic, steamroller of a Handel recording. Andrew Davis spent 10 gruelling months poring over Handel's original score to prepare the marimba-enhanced performance edition that the TSO uses here. Purists may scoff, but this sort of performance is a venerable tradition in itself. Until relatively recently, the major works of the baroque era were frequently modernized and reworked for contemporary audiences. And while the historically informed performance movement injected profound new energy into the baroque and early music repertory, there's no reason we shouldn't have it both ways. If you haven't heard this yet, check it out now while it's still in season. — MP
6. James Ehnes and Andrew Armstrong, Debussy, Elgar, Respighi (ONYX)
One of the most conspicuous absences on last year's list, James Ehnes reminded us why we love him so much on this outstanding chamber release. The perfect example of "come for X, stay for Y," Ehnes and Armstrong anchor this disc with a nimble reading of Debussy's masterful and acclaimed violin sonata. Then they move swiftly into less familiar, though no less deserving repertoire. Unexpectedly, it's the Respighi sonata that steals the show and reaffirms that the violin sonata isn't a genre for ego trippers: Andrew Armstrong's piano playing is truly an equal partner to Ehnes's usual virtuosity, here. — MP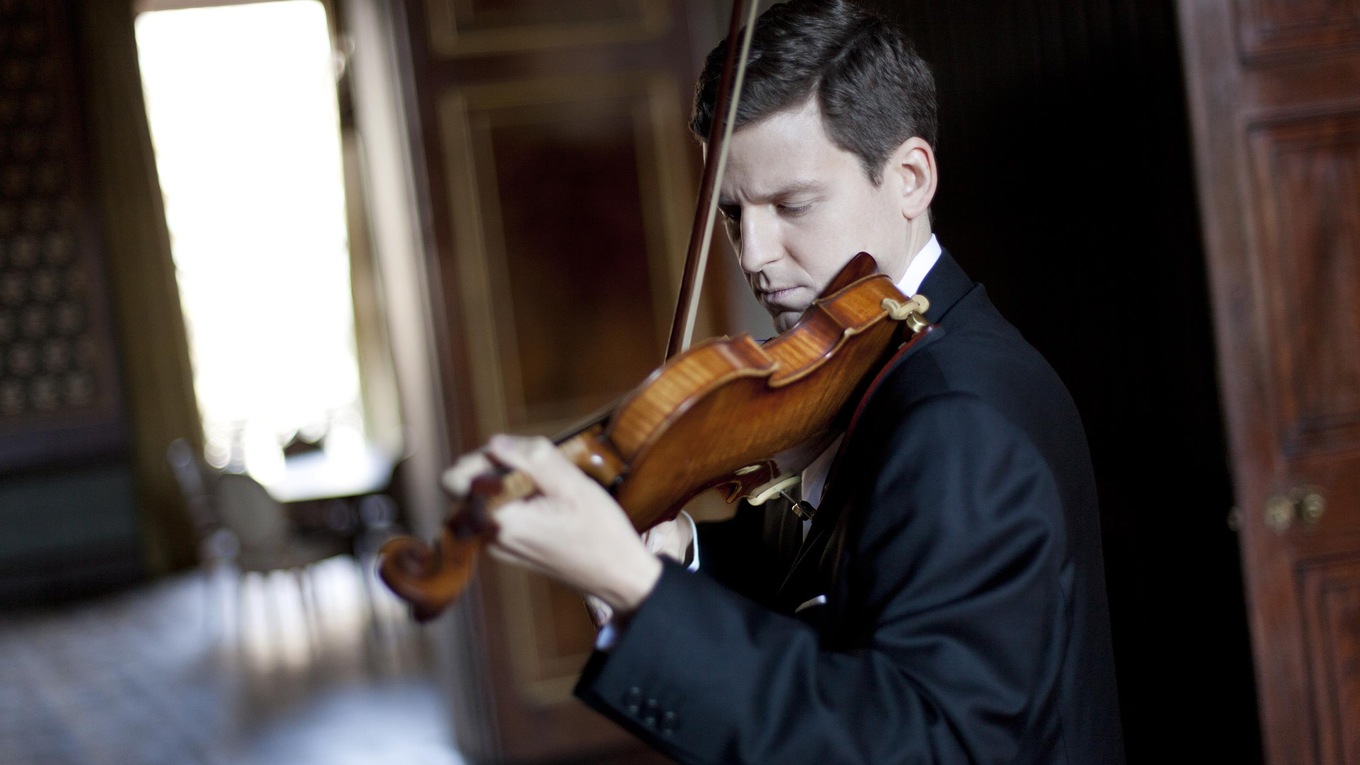 5. Yannick Nézet-Séguin, Luca Pisaroni, Christiane Karg, Sonya Yoncheva, Thomas Hampson, Angela Brower, Chamber Orchestra of Europe, Mozart: Le nozze di Figaro (Deutsche Grammophon)
Yannick Nézet-Séguin won classical music this year. After a few years of jetting back and forth between his musical directorships in Philadelphia, Rotterdam and his hometown Orchestre Métropolitain in Montreal, Nézet-Séguin cinched his biggest job yet: music director of the Metropolitan Opera. As if he hadn't already proved himself up to the task, he offered up this superb recording almost as soon as the announcement was made. The fourth in Nézet-Séguin's series of Mozart operas for Deutsche Grammophon, this Figaro possesses all of its conductor's famous verve and vigour. Plus, it reaffirms the fact that Nézet-Séguin can coax even the greatest singers in the world to shine a little bit brighter. — MP
4. Angela Hewitt, Domenico Scarlatti Sonatas (Hyperion)
Angela Hewitt released not just one but three of the best recordings of 2016. We're not sure how she does it. Any of them could have made this list. Her latest recording of Beethoven sonatas can stand alongside her best recordings of that composer. And her second recording of Bach's Goldberg Variations can give other second recordings of the Goldberg Variations a run for their money. But we're giving the nod to this Scarlatti recording because it finds Hewitt making a totally convincing case for Scarlatti as one of the major baroque masters. And since we're talking about the artist who recorded Bach's complete keyboard works, we're really hoping we'll get to hear more. After all, Scarlatti wrote 555 keyboard sonatas; 539 to go. — MP
3. Valérie Milot, Orbis (Analekta)
"When your instrument is the harp, you have to be polyvalent," Valérie Milot told us in March upon releasing Orbis, one of the year's most refreshingly personal albums. Practising what she preaches, Milot plays solo harp (possibly the best version of Steve Reich's Electric Counterpoint you'll ever hear), chamber music (a rollicking, folksy piece by Milot's husband, violinist Antoine Bareil) and a concerto (Marjan Mozetich's lovely El Dorado from 1981, accompanied by Les Violons du Roy.) In a brilliant twist, she concludes the album with arrangements of two prog rock classics. "To me, the music of Frank Zappa and Gentle Giant has a lot of classical music sources," she explained, "especially for its contrapuntal motions." You're preaching to the choir, Val! — RR
2. Louis Lortie: A Fauré Recital, Vol. 1: Après un rêve (Chandos)
Gabriel Fauré's music teeters on a number of edges. It teeters on the edge of the core repertory — there are familiar melodies here and there, but he's seldom named among the greatest masters. It teeters on the edge of Chopinesque romanticism and the impressionism of Debussy and Ravel. And it teeters on the edge of recital music and parlour music: it's just as likely to let you sink into a reverie as it is to take you on a bracing journey. Louis Lortie's new recital disc features a balanced selection of Fauré's delicate, tuneful early work and his more adventurous later music. Lortie approaches both sides with equal poetry, emphasizing the drama when it shows up, but also allowing the music to remain placid and calm when it wants to. And he never pushes the music over any of its precipices, instead allowing it to exist in that liminal space that Fauré was so good at staying in. It's the year's most impressive musical balancing act. — MP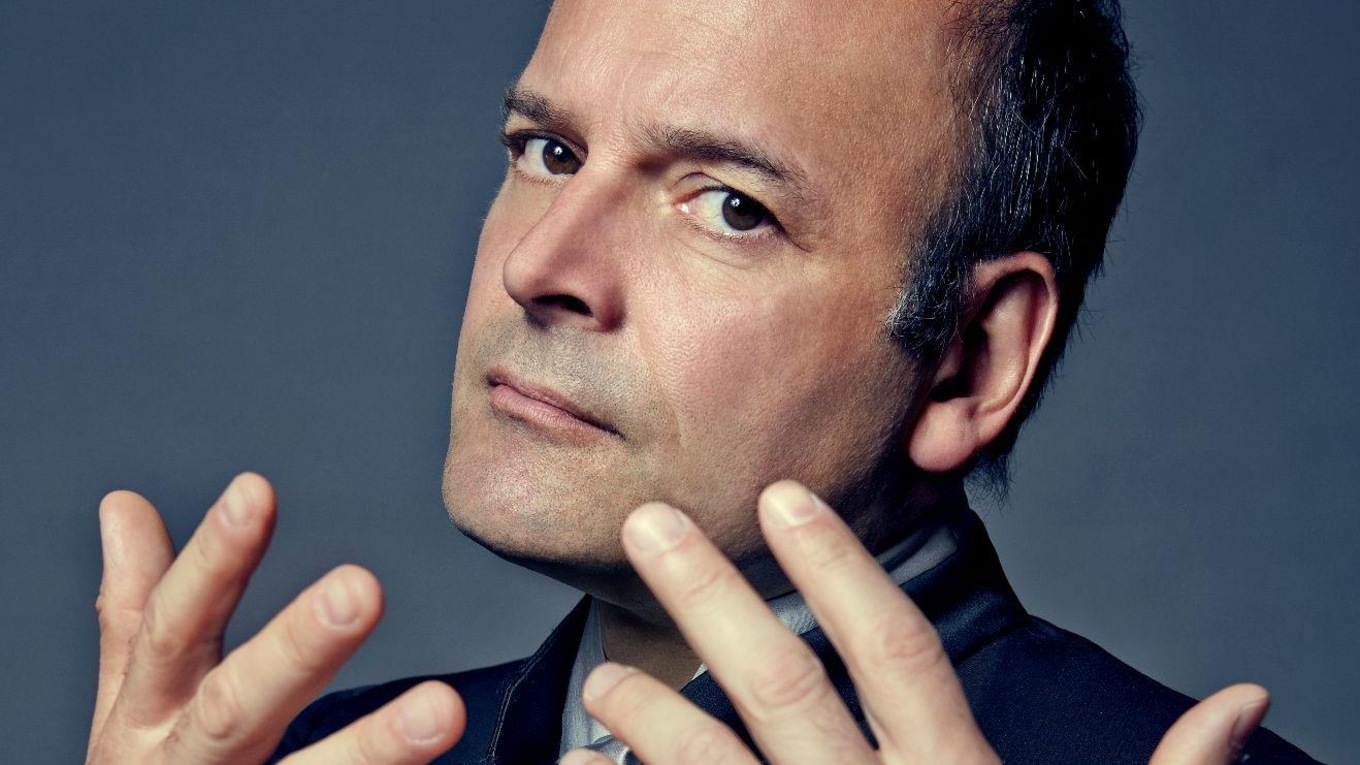 1. Barbara Hannigan, let me tell you (Winter and Winter)
There's a familiar refrain among classical musicians of all stripes: as time goes by, the general standard of musicianship only gets higher. And in every period of development in musical performance, there are trailblazers who set the bar for their contemporaries — artists with better technique, more imagination, and a fiercer sense of adventure than anybody else. Barbara Hannigan is today's high bar.
On let me tell you, Hannigan joins Andris Nelsons and the Bavarian Radio Symphony Orchestra in the premiere recording of the titular song cycle by Hans Abrahamsen. It's a staggering piece of work composed specifically for Hannigan, at her request. Hannigan takes on the role of Ophelia, telling the story of Hamlet from her perspective — and she does so with such expressiveness that you almost don't think about how technically challenging the part is.
There is no other recording that better demonstrates Hannigan's virtuosity, intense characterization and ability to interpret new music like it's as familiar as Mozart. It's the most exciting classical release of the year, from an artist who ought to become a model for classical musicians from this point on. — MP
Explore more:
Essential Canadian classical Christmas concerts of 2016