Catherine MacLellan remembers her father's warm spirit like it was yesterday.
"When he was home, and not on the road he would just be home with us — driving us to school, and taking us out for junk food," she says. "He was just a sweet and gentle soul, and I got to spend a lot time with him in the last couple of years before he died, and that was a really special time."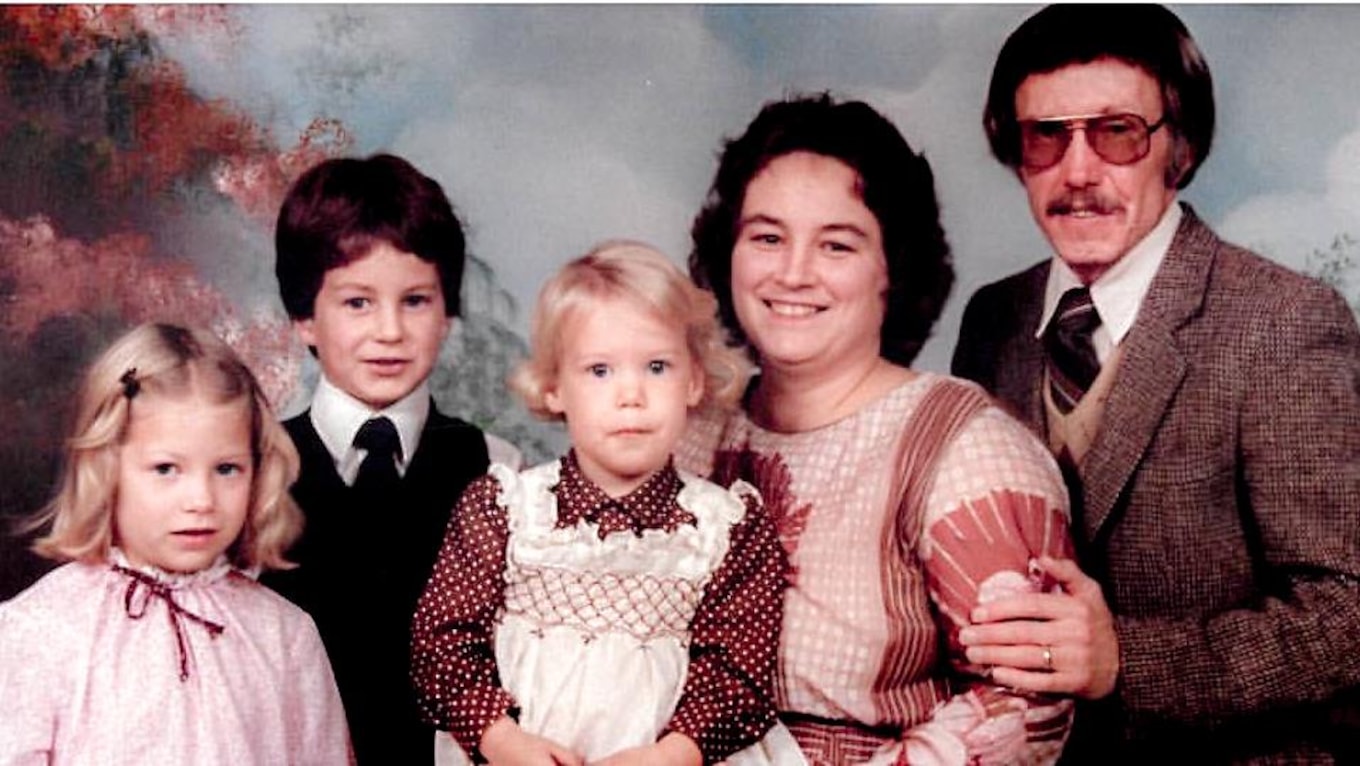 A family photograph of the MacLellans. (Courtesy of Catherine MacLellan)
Today marks the 22nd anniversary of Gene MacLellan's death. A much-loved singer-songwriter from P.E.I., he wrote hits such as "Snowbird," "Put your Hand in the Hand" and "Thorn in my Shoe," to name a few. Gene struggled with depression, and took his own life in 1995.
"When I sing his songs I get to be there with him in that space," Catherine explains, of how her father's music keeps her in touch with him. "I feel like in my songs it's my conversation with my dad that I can't actually talk to but I feel like if he was going to hear me, he'd hear me through my songs. It just feels like a chance to have the talks with him that I don't get to now."
To celebrate his legacy, Catherine takes us through five songs by her father that reminisce her childhood, remind her of old conversations they've shared and tracks she's personally enjoyed.
---
'Lonesome River'
"One of my favourite songs is 'Lonesome River.' It's just the feel of the song. I think a lot of his songs were about sadness and how you feel alone on that journey. Most people can relate to [it]. But, I just like the way he made that sadness something that he could talk to and talk with."
---
'Faces'
"The lyrics are so beautiful and the way he takes two pieces that don't necessarily sound like they fit together — perhaps, the first time you hear it or get through the whole song. Musically, it's different and it's a bit more challenging."
---
'Shilo Song'
"There's so many songs and so many stories about why he wrote [the songs he did] or who it is about. But, the 'Shilo Song' always felt like he was writing it for us kids and it's a bit of a pep talk. Like, you don't have to be a superstar and it talks a bit about his vulnerability. And, it's just kind of an encouraging song and it's really sweet."
---
'Snowbird'
"'Snowbird' is definitely one. I've sang that song for the last four years and I'm still not sick of it. That's got to say something for the writing. For someone that was suffering from depression, he was writing about himself a lot of times. There's no surprise there's a touch of that in a lot of his music."
---
'Natural Born Friend'
"There's a corky one that has become one of my weird favourites. My daughter and I listen to it on repeat in the car sometimes. My daughter is 11 and her favourite music runs the gamut from my dad's music to Taylor Swift — she's kind of all over the map. But, there's a song from my dad called 'Natural Born Friend' and it's a song about how music is a natural born friend when you're feeling down. It's super goofy and has this awesome '70s production that just makes my heart warm. It's one of his oddball songs and I love it!"
Catherine is currently working on a tribute album for her dad. It's scheduled to come out late spring or early summer.
More to explore:
Austra's Katie Stelmanis: 5 songs that changed my life
Ambur Braid: 'I need space to be a bit bonkers'