Spring is an exciting time of year for classical music fans, as orchestras unveil their programming for the upcoming concert season.
2017-18 is going to be pivotal for Canadian symphony orchestras: It marks not only the final season for three prominent music directors (the Vancouver Symphony Orchestra's Bramwell Tovey, the Toronto Symphony Orchestra's Peter Oundjian and Symphony Nova Scotia's Bernhard Gueller), but also the first season for a number of conductors (Alexander Prior in Edmonton, Rune Bergmann in Calgary, Christian Kluxen in Victoria and Jonathan Cohen at Quebec City's Les Violons du Roy.)
In addition to masterworks, there's an impressive amount of new music on offer, much of it a result of the widespread Canada 150 celebrations. We're also fired up by the number of international stars — conductors, soloists, Canadian and otherwise — passing through our country next season, from Maxim Vengerov to Angela Hewitt, Karina Canellakis to Yannick Nézet-Séguin.
The major Canadian symphony orchestras have now announced their 2017-18 seasons. We've studied their listings and selected 21 outstanding concerts we think you can't miss, detailed below in chronological order. Of course, our picks are just the tip of the iceberg. Be sure to follow the links, below, to explore the complete offerings from all these organizations and make your plans accordingly. Get out and support your local orchestras!
---
1. Alexander Prior's season launch in Edmonton
Sept. 16, 2017, Francis Winspear Centre
Edmonton Symphony
Katherine Chi, piano
Alexander Prior, conductor
Grieg: Piano Concerto
Janacek: Taras Bulba
Adams: Harmonielehre
It looks like 24-year-old Alexander Prior's first concert as chief conductor of the Edmonton Symphony Orchestra promises to be a mic drop of sorts. He has chosen to conduct John Adams's intricate Harmonielehre out of the gate, which takes guts, but Prior names it among his favourite works, so look out. He'll win points for bringing Alberta native Katherine Chi onboard for the popular Grieg Concerto, and Janacek's moody Taras Bulba, with its striking woodwind solos and percussion effects, will be an opportunity for powerful expression. Bring it! (Consult the ESO's full 2017-18 season here.)
Related: Alexander Prior has arrived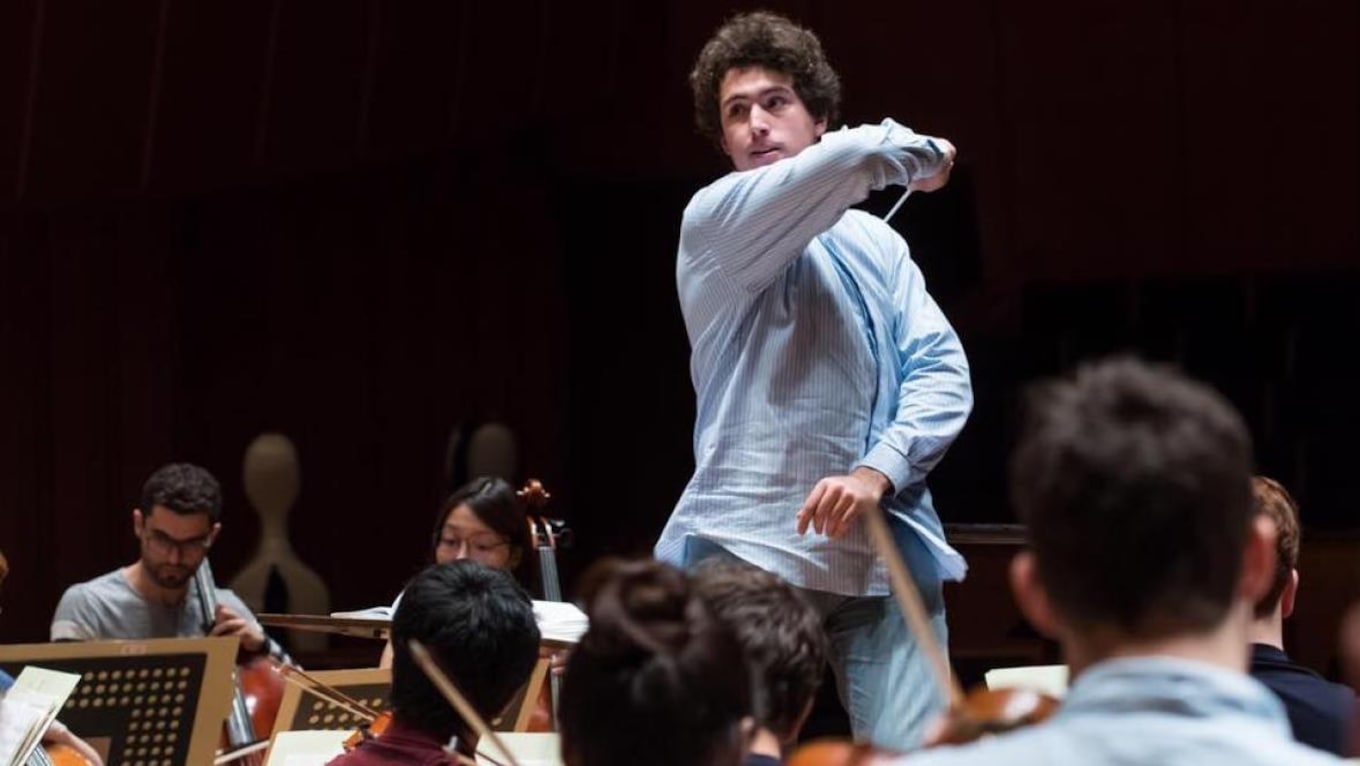 'Take Edmonton out of the 'flyover city' category.' — Alexander Prior (Facebook)
---
2. Goodyear and Mahler in Victoria
Sept. 18, 2017, Royal Theatre
Victoria Symphony
Stewart Goodyear, piano
Christian Kluxen, conductor
Jared Miller: Sesquie for Canada's 150th
Ravel: Piano Concerto in D Major for the Left Hand
Mahler: Symphony No. 1
The Victoria Symphony's outgoing music director, Tania Miller, has left things in excellent shape for her successor, Christian Kluxen. And that bodes well for their season opener: Kluxen has chosen Mahler's epic "Titan" Symphony and the VS musicians will be all over that. Canadian piano phenom Stewart Goodyear is on a Ravel bender this year — he releases an all-Ravel album on May 5 — so it will be fun to see what he does with the left-hand concerto. And, of course, it's not officially a party until Jared Miller, the VS's composer in residence and recent Juilliard PhD, contributes a "sesquie" to the proceedings. (You can see the entire 2017-18 season of the Victoria Symphony here.)
Related: Christian Kluxen doesn't want the Victoria Symphony to be Victoria's secret anymore
---
3. Gould tribute in Toronto
Sept. 22 and 23, 2017, Roy Thomson Hall
Toronto Symphony Orchestra
Jan Lisiecki, piano
Peter Oundjian, conductor
Yannick Plamondon: Sesquie for Canada's 150th
Kelly-Marie Murphy: New work inspired by Glenn Gould
Wagner: Siegfried Idyll
Brahms: Piano Concerto No. 1
The TSO has got a number of fun things planned for Peter Oundjian's final season with the organization, starting with this Glenn Gould tribute, held a couple of days before the 85th anniversary of the pianist's birth. Will Jan Lisiecki and Oundjian differ on the tempo for Brahms 1 the way Gould and Leonard Bernstein did so famously back in 1962? Likely not, but one thing is certain: Oundjian will move Wagner's Siegfried Idyll along faster than the 24 minutes of Gould's notoriously slow 1982 recording (with TSO musicians, it must be noted.) Most exciting will be a new orchestral work — inspired by Gould and still in progress, we're told — by Kelly-Marie Murphy. If you have a bright idea for a title, tweet it to @TorontoSymphony.
Note: Lisiecki will also play Brahms 1 with the Calgary Philharmonic on Sept. 29 and 30.
---
4. Nameless Seas at Ottawa's NAC
Oct. 5, 2017, Southam Hall, National Arts Centre
NAC Orchestra
Angela Hewitt, piano
Hannu Lintu, conductor
Sibelius: The Océanides
Matthew Whittall: Nameless Seas
Sibelius: Symphony No. 2
Every time Angela Hewitt and Hannu Lintu work together, magic happens — he's the conductor on her two most recent recordings of Mozart concertos — and their convergence on the NAC's Ideas of North Festival for a Canada-Finland celebration will be a splashy affair. The centrepiece will be the world premiere of Nameless Seas, a work for piano and orchestra by Canadian-born Matthew Whittall, who now lives in Helsinki. Naturally, Sibelius will round out the program: the Impressionistic tone poem The Océanides and Sibelius's Symphony No. 2 will be led with authority by Lintu. (See the NAC Orchestra's full 2017-18 season here.)
---
5. Vengerov plays Brahms in Montreal
Oct. 17 and 18, 2017, La Maison symphonique
Orchestre symphonique de Montréal
Maxim Vengerov, violin
Jean-Willy Kunz, organ
Kent Nagano, conductor
Brahms: Violin Concerto
Samy Moussa: A Globe Itself Infolding
Bartok: Concerto for Orchestra
Maxim Vengerov has been playing the Brahms concerto a lot lately — in fact, he's touring it with the TSO this month — and Montreal will get its chance to hear him play it in October, with his golden tone, strong upper register and impeccable double stops and chords. This concert is also an opportunity to revisit Samy Moussa's A Globe Itself Infolding for organ and orchestra, which made such an impression on the OSM's Juno Award-winning album, released in 2015 on Analekta Records. After intermission, it's Bartok's Concerto for Orchestra, a work that suits Kent Nagano and the OSM perfectly, if their bracing January 2015 performance was any indication. His attention to detail and the OSM's depth of talent will be on fine display. (Peruse the OSM's full 2017-18 offering here.)
---
6. Andrei Feher leads the Kitchener-Waterloo Symphony
Nov. 3 and 4, 2017, Centre in the Square
Kitchener-Waterloo Symphony Orchestra
Krisztina Szabó, mezzo-soprano
Estonian National Male Choir
Andrei Feher, Conductor
Schubert: "Gesang der Geister über den Wassern"
Arvo Pärt: Cantus in Memory of Benjamin Britten
Brahms: Alto Rhapsody
Brahms: Symphony No. 2
There'll be extra excitement around this Kitchener-Waterloo Symphony Orchestra concert in November, its first since 26-year-old conductor Andrei Feher was named music director designate. While relatively young, Feher seems like a perfect fit for the KWSO: he studied conducting in Montreal under longtime KWSO music director Raffi Armenian before training under Yannick Nézet-Séguin at l'Orchestre Métropolitain and working as assistant conductor at the Quebec Symphony Orchestra. We like this program that welcomes the Estonian National Male Choir back to Canada for Brahms' Alto Rhapsody, with awesome mezzo Krisztina Szabó, and wonder what sort of stamp Feher will put on Brahms' familiar Symphony No. 2. (See the full 2017-18 KWSO season here.)
---
7. Elgar's Dream in Vancouver
Nov. 4 and 6, 2017, Orpheum Theatre
Vancouver Symphony Orchestra
Susan Platts, mezzo-soprano
Anthony Dean, Griffey tenor
Nathan Berg, baritone
UBC University Singers and Choral Union
Bramwell Tovey, conductor
Elgar: The Dream of Gerontius
The Dream of Bramwell Tovey, more like it. For his final season with the VSO, Tovey presents Elgar's sprawling choral drama for the first time in a decade. Some — Tovey probably among them — consider it Elgar's greatest achievement. (After hearing The Dream of Gerontius, Richard Strauss toasted the composer, saying, "I drink to the success and welfare of the first English progressive musician, Meister Elgar!") Performances of this work are rare, and for his, Tovey will assemble three fine soloists to join the UBC University Singers and Choral Union (directed by Graeme Langager) to bring it to life. We drink to Meister Tovey. (Head over here to explore the VSO's 2017-18 season.)
Note: Tovey and the VSO will take Elgar's Enigma Variations on tour to Winnipeg, Toronto and Ottawa in May 2018.
---
8. Chamayou and Gabel in Quebec City
Nov. 8 and 9, 2017, Salle Louis-Fréchette, Grand Théâtre de Québec
Orchestre symphonique de Québec
Bertrand Chamayou, piano
Fabien Gabel, conductor
Wagner: Overture and Venusberg music from Tannhäuser
Strauss: Burleske
Dvorak: Symphony No. 8
French pianist Bertrand Chamayou first caught our attention in 2011 with his astonishing recording of Liszt's Années de pèlerinage, and has since wowed us as a chamber musician, playing with cellist Sol Gabetta. So we're excited to see he has accepted another invitation from his compatriot, conductor Fabien Gabel, this time to play Strauss's unjustly neglected Burleske with the OSQ. Come for Chamayou, but make sure you stay for Gabel's reading of Dvorak's joyful Symphony No. 8 — one of the rare 19th-century orchestral works written in happy G major! — and discover why the OSQ's public is always smiling. (See the OSQ's full 2017-18 season here.)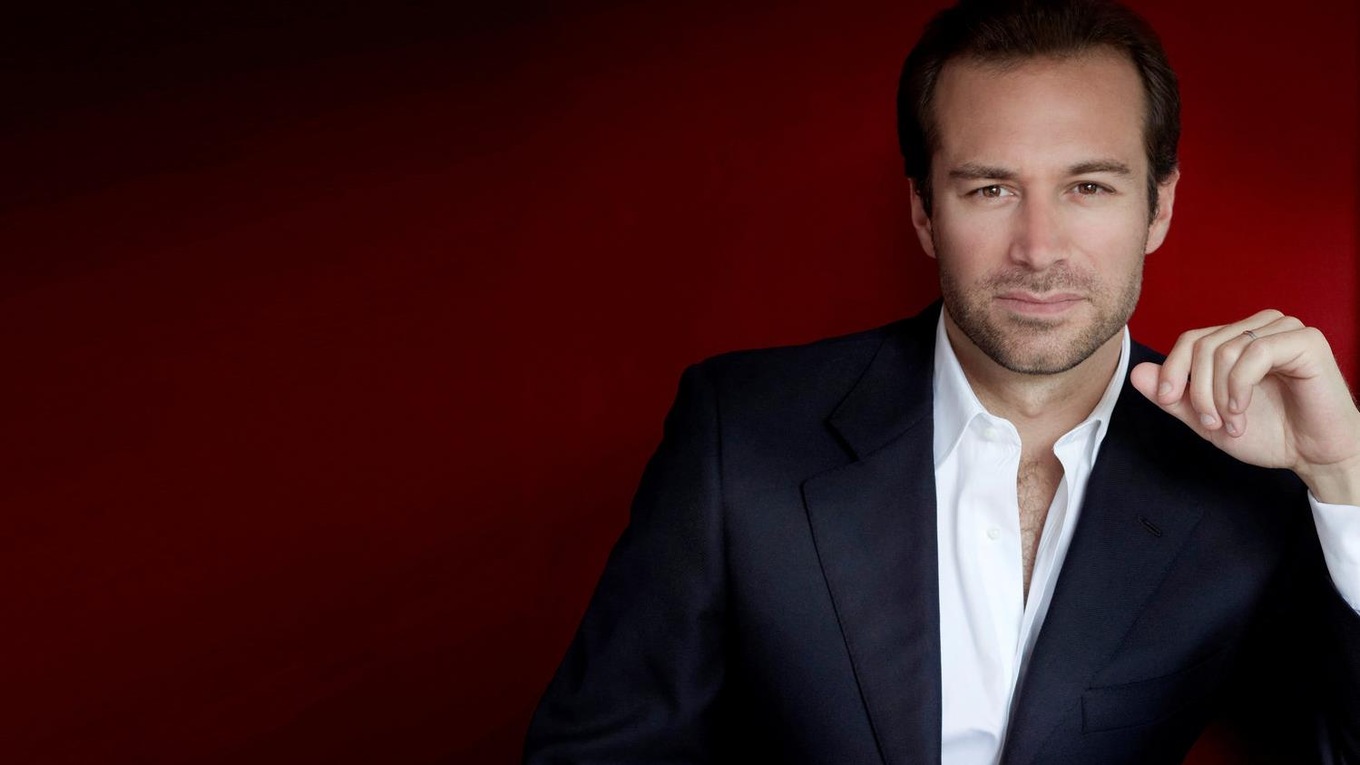 Fabien Gabel has been music director of the Orchestre symphonique de Québec since 2013. (Supplied by Fabien Gabel)
---
9. Vaughan Williams celebration in Toronto
Nov. 15 and 16, 2017, Roy Thomson Hall
Toronto Symphony Orchestra, Chorus and soloists
Louis Lortie, piano
Sarah Jeffrey, oboe
Teng Li, viola
Peter Oundjian, conductor
Vaughan Williams: Serenade to Music
Vaughan Williams: Concerto for Oboe and String Orchestra
Vaughan Williams: Piano Concerto in C
Vaughan Williams: Flos Campi
Vaughan Williams: The Wasps Overture
Oundjian and the TSO know you don't need to wait for a big anniversary to celebrate the music of a great composer. In November, they'll gather some excellent Canadian soloists together with the TSO Chorus for an immersion in the music of Vaughan Williams — works representing a good swath of his career, from 1909 to 1944, and a remarkable array of colours: from the impossibly beautiful Serenade to Music for soloists, chorus and orchestra, to Flos Campi, for orchestra, wordless chorus and Teng Li's solo viola; from the Piano Concerto, which couldn't have a better champion than Louis Lortie, to Sarah Jeffrey's soaring oboe. When a conductor like Oundjian indulges his affection for a composer in this way, we pay special attention.
---
10. Yannick Nézet-Séguin and friends in Montreal
Nov. 22, 2017, La Maison symphonique
Orchestre Métropolitain
Marie-Nicole Lemieux, contralto
Alexandre Tharaud, piano
Jean-Guihen Queyras, cello
Berlioz: Les Nuits d'été
Ravel: Piano Concerto for the Left Hand
Saint-Saëns: Cello Concerto No. 1
Debussy: La Mer
Montreal's other symphony orchestra attracts large crowds due to the star appeal of its longtime music director, Yannick Nézet-Séguin. For this soirée, he brings together a few good friends for a romp through some of the most popular French works for soloist and orchestra. Ravel's left-hand concerto is a great vehicle for a pianist of Tharaud's precision and clarity. It will be interesting to hear how Marie-Nicole Lemieux's Nuits d'été have matured — she's had them in her repertoire for a good while now. But the highlight will be Saint-Saëns's Cello Concerto No. 2 played by Jean-Guihen Queyras, with whom Nézet-Séguin has incredible chemistry, as their February 2017 performance with the Chamber Orchestra of Europe made clear — see below. (Discover the OM's 2017-18 season here.)
---
11. Estacio and Tchaikovsky in Halifax
Nov. 23, 2017, Rebecca Cohn Auditorium
Symphony Nova Scotia
Richard Simoneau, trumpet
Alain Trudel, conductor
Weber: Der Freischütz Overture
John Estacio: Trumpet Concerto
Tchaikovsky: Symphony No. 4
In its season full of really imaginative crossover projects (Ria Mae, Ben Caplan, the Maritime Bhangra Group), Symphony Nova Scotia's traditional overture-concerto-symphony program in November appeals to our classical bias. Guest conductor (and trombonist) Alain Trudel will have fun with Tchaikovsky's brassy Symphony No. 4, and John Estacio's new Trumpet Concerto, a Canada 150 commission, will be not only a great vehicle for principal trumpeter Richard Simoneau, but also an enduring addition to the catalogue of Canadian orchestral music. (Go here for the full 2017-18 SNS season.)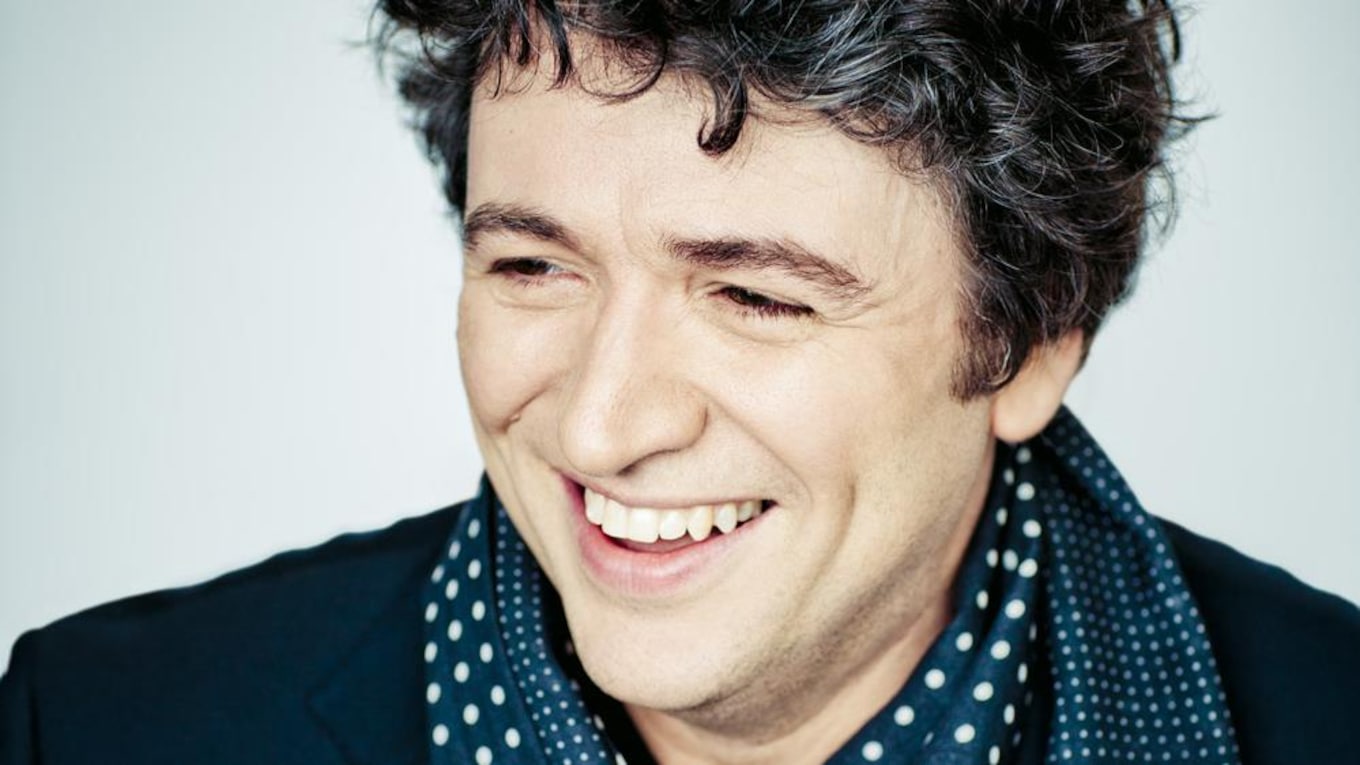 Alain Trudel is music director of l'Orchestre Symphonique de Laval. (Maude Chauvin)
---
12. Yo-Yo Ma in Calgary
Dec. 7 and 8, 2017, Jack Singer Concert Hall
Calgary Philharmonic Orchestra
Yo-Yo Ma, cello
Rune Bergmann, conductor
Strauss: Suite from Der Rosenkavalier
Dvorak: Cello Concerto in B Minor
Yo-Yo Ma and the Calgary Philharmonic go way back — have you seen this animated story about Ma's 1993 appearance with the Calgary Phil? — so he's the perfect guest for Rune Bergmann's first season as music director. We're head over heels for this program that pairs two brilliant works: the best cello concerto ever written (we aren't the only ones who think so) and the suite of all the catchiest tunes — and there are many — from Strauss's Der Rosenkavalier. Seriously, you'll have an uncontrollable urge to get your Baron Ochs on at a pub over on Stephen Avenue after the show. (Explore the full 2017-18 CPO schedule here.)
Related: Rune Bergmann is looking for the sound of Calgary
---
13. Lewis's Beethoven in Montreal
Jan 17 and 18, 2018, La Maison symphonique
Orchestre symphonique de Montréal
Paul Lewis, piano
Juanjo Mena, conductor
Weber: Overture from Der Freischütz
Beethoven: Piano Concerto No. 3
Tchaikovsky: Symphony No. 6
In 2010, British Paul Lewis became the first pianist to play all five Beethoven concertos at BBC Proms, and his complete set of Beethoven sonatas was declared the best by the New York Times. So, we're delighted he's chosen Beethoven 3 for his long overdue OSM debut. Lewis should feel right at home under the baton of Spanish conductor Juanjo Mena, chief conductor of the BBC Philharmonic, who'll lead the OSM on this occasion. Tchaikovsky's Symphony No. 6 is a favourite of Mena's — he conducted it at his Chicago Symphony debut a few years ago to glowing reviews — and the musicians of the OSM, especially the fine brass section, will not let him down.
---
14. Bezuidenhout, Cohen and Mozart in Quebec City and Montreal
Jan. 17 and 18, 2018, Salle Raoul-Jobin, Palais Montcalm, Quebec City
Jan. 19, 2018, Salle Bourgie, Montreal
Les Violons du Roy
Kristian Bezuidenhout, piano
Jonathan Cohen, conductor
Mozart: Piano Concerto No. 14
Mozart: Piano Concerto No. 18
Haydn: Symphony No. 80
If, like us, you think the closest thing to heaven on Earth is a piano concert by Mozart, then get out to hear Kristian Bezuidenhout play two of them with Les Violons du Roy. He's best known as a fortepianist, but will play a modern instrument for these concerts. Watch for a highly personal interpretation that uses Mozart's score as a point of departure for dazzling ornamentation. Les Violons du Roy's new music director, Jonathan Cohen, is also a cellist and regularly plays chamber music with Bezuidenhout, so they'll be totally dialed in. Cohen will also make an eloquent case for Haydn's 80th. (Consult the VdR's complete 2017-18 season here.)
Note: Bezuidenhout also plays Mozart with Toronto's Tafelmusik Baroque Orchestra in November.
---
15. New Philip Glass in Winnipeg
Jan. 23, 2018, Westminster United Church
Manitoba Chamber Orchestra
Simone Dinnerstein, piano
Anne Manson, conductor
Works by Philip Glass and J.S. Bach
The Manitoba Chamber Orchestra celebrates its 45th season in 2017-18, and what better way to woop it up than with a new work by Philip Glass? The MCO's music director, Anne Manson, continues her long association with Glass — she has released three albums of his music — by presenting the Canadian premiere of the legendary minimalist's Piano Concerto No. 3. American pianist Simone Dinnerstein will be on hand to play it, and while she's there, she will also treat the Winnipeg public to some Bach, and you definitely don't want to miss that. (View the MCO's 2017-18 season here.)
---
16. Ehnes's Barber in Hamilton
Feb. 17, 2018, FirstOntario Concert Hall
Hamilton Philharmonic Orchestra
James Ehnes, violin
Gemma New, conductor
Hatzsis: Zeitgeist (Spirit of the Age)
Barber: Violin Concerto
Beethoven: Syphony No. 3, "Eroica"
Any time you get to hear James Ehnes play Barber's Violin Concerto, seize the opportunity. His Grammy-winning recording of the work remains the reference, and we predict he and conductor Gemma New will have a good time with it. Its lyricism will make an interesting contrast to the emotional roller coaster that is Beethoven's Symphony No. 3. It's also great to see Christos Hatzis's beautiful score, Zeitgeist, resurfacing: its masterful reframing of Baroque forms and gestures has made it an enduring concert work since it was premiered back in 1999. (The Hamilton Phil's 2017-18 season is available here.)
---
17. Toronto Symphony welcomes Vogt and Denève
March 28 and 29, 2018, Roy Thomson Hall
Toronto Symphony Orchestra
Lars Vogt, piano
Stéphane Denève, conductor
Brahms: Piano Concerto No. 2
Rachmaninoff: Symphonic Dances
There's an endearing bromance going on between French conductor Stéphane Denève and German pianist Lars Vogt, who've been making joint appearances with orchestras the world over in recent years. The result is a remarkable interpretive complicity that guarantees their Brahms 2 with the TSO will be on point, with Vogt bringing his fine balance of precision and pathos to this amazing score. After the intermission, Denève has the privilege of guiding the fine TSO musicians through Rachmaninoff's final and (in our opinion) best orchestral work, the Symphonic Dances, composed in 1940 for the Philadelphia Orchestra, where Denève is now principal guest conductor. (La boucle est bouclée.)
---
18. Canellakis returns to Vancouver
April 13 and 14, 2018, Chan Centre for the Performing Arts
Vancouver Symphony Orchestra
Esther Yoo, violin
Karina Canellakis, conductor
Dvorak: Noon Witch
Sibelius: Violin Concerto
Brahms: Symphony No. 3
American conductor Karina Canellakis, winner of the 2016 Sir Georg Solti Conducting Award, returns to lead the VSO in a hearty meat-and-potatoes program. She says she likes to encourage the musicians of the orchestra "to do something that [...] will remind them why they wanted to be a musician in the first place," and we want to hear how that approach manifests itself in Brahms 3. As a violinist-turned-conductor, Canellakis will be totally attuned to soloist Esther Yoo in the Sibelius Violin Concerto. Yoo won the International Sibelius Competition in 2010 at the age of 16 and has since recorded the Sibelius Concerto for Deutsche Grammophon. Plus, she plays the 1704 "Prince Obolensky" Strad — need we say more?
---
19. Beethoven's Triple in Saskatoon
May 5, 2018, TCU Place, Sid Buckwold Theatre
Saskatoon Symphony
Gryphon Trio
Eric Paetkau, conductor
David L. McIntyre: Through the Glass Darkly: an Elegy for Orchestra
Beethoven: Triple Concerto
Shostakovich: Symphony No. 9
We're so used to the Gryphon Trio's compelling chamber performances and recordings, ranging from Haydn to Hatzsis, that we sometimes forget there's amazing symphonic repertoire for piano trio, and at the summit of those works is Beethoven's Triple Concerto. With its 25th anniversary on the horizon, the Gryphon Trio's cohesiveness elevates every performance, so this will be as satisfying for the audience as it will be for the members of the orchestra. Shostakovich's compact 9th Symphony will round out the program, along with a 2003 work by Saskatchewan composer David L. McIntyre. (See the complete 2017-18 season of the Saskatoon Symphony here.)
Related: Beethoven: a guide for the intimidated
---
20. Bomsori Kim plays Winnipeg
May 11 and 12, 2018, Centennial Concert Hall
Winnipeg Symphony Orchestra
Bomsori Kim, violin
Alexander Mickelthwate, conductor
Iman Habibi: The Promised Hand
Shostakovich: Violin Concerto No. 1
Straus: Ein Heldenleben
We're impressed to see the Winnipeg Symphony will feature brilliant young South Korean violinist Bomsori Kim next season. She's been turning heads at some of the big international competitions, inluding the Tchaikovsky Competition (fifth prize), the Montreal International Musical Competition (second prize) and the International Henryk Wieniawski Competition (second prize), and she just owns Shostakovich 1 (see below.) The concert will open with a recent work by B.C.-born composer Iman Habibi, who's now based at the University of Michigan and whose music merits our attention. After intermission, conductor Mickelthwate will put the WSO through the rigours of Strauss's virtuosic tone poem Ein Heldenleben, much to the benefit of the Winnipeg public. Listen for concertmaster Gwen Hoebig's solo violin passages. (For the WSO's full 2017-18 season, head over here.)
---
21. Ax's Emperor in Ottawa
May 23 - 24, 2018, Southam Hall
NAC Orchestra
Emanuel Ax, piano
Alexander Shelley, conductor
Beethoven: Piano Concerto No. 5, "Emperor"
Strauss: Ein Heldenleben
If you're not within striking distance to hear Ein Heldenleben in Winnipeg, maybe you can make it to Ottawa two weeks later to hear it played by the NAC Orchestra — which, believe it or not, is its first-ever performance of this work. It's an opportunity for ultra-suave conductor Alexander Shelley and concertmaster Yosuke Kawaski to shine. Before the intermission, it's the ultimate meeting of soloist and repertoire, with Emanuel Ax's authoritative take on Beethoven's "Emperor" Concerto — guaranteed to bring the NAC Orchestra's season to a thrilling conclusion.
More to explore:
Charles Richard-Hamelin: 5 pieces that changed my life
10 awesome classical pieces under 2 minutes long
8 classical works you'll recognize from watching TV