These days, classical crossover is not as big a deal in Canada as it seems to be elsewhere: Coatia's 2Cellos, the U.K.'s Clean Bandit and the U.S.'s Piano Guys are the leading proponents of the genre internationally, but apart from the controversy-ridden Tenors, no other standout Canadian crossover acts come immediately to mind.
Toronto pianist Teo Milea is determined to turn things around. His solo act gained traction last year when he reached the finals of CBC Music's Searchlight contest, and now he's got something new in the works.
"Until 2015, I had only composed music for piano. But the flute had always given me a feeling of romance and deep emotions," he reflected in a recent email. Fast-forward two years, and Milea is about to unveil his latest project, A New Beginning, a collaboration with Toronto flutist Terry Lim, with upcoming performances in Waterloo (May 7), Toronto (May 13) and Montreal (May 27).
'Beauty and the Beast'
"A piece for piano and flute is like ... Beauty and the Beast: a fragile, delicate instrument like the flute can actually prevail over the biggest musical instrument that there is on a stage, the piano. Or, it can accompany the grand piano in such a beautiful way, without having its delicate and gracious interpretation affected," says Milea, who immigrated to Canada in 2015 from his native Romania.
Before arriving here, he had already met flutist Lim online. "I wrote to him introducing my music, and myself, and told him I was soon going to move to Toronto and was looking forward to meeting him and talking about possible future collaborations. At that time, I was already working on some of these compositions for piano and flute."
Then, last October, Milea invited Lim to perform one piece with him in concert, and the response was really positive. "That was the moment I decided I would like to do this entire piano and flute concert with Terry."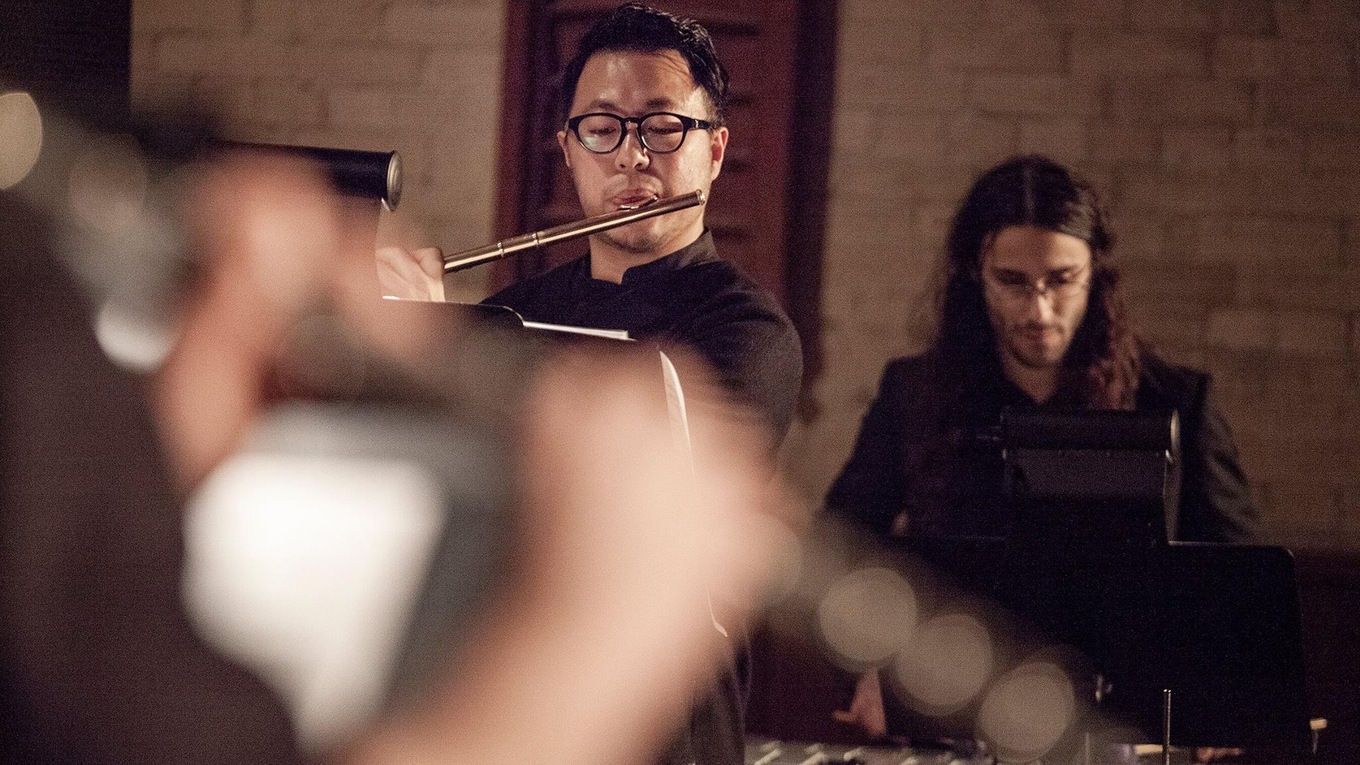 'I love working with other musicians who are committed to making it work on every aspect of music-making.' — Terry Lim (Facebook)
Lim, a flutist in Toronto's Thin Edge Music Collective and founding member of the flute quintet Charm of Finches, says, "Teo's music ... hovers between classical and popular music. It is dramatic and yet, simple and easy to understand. It is cinematic and moving, effective in its purity."
"It is a universe where fairy tales are told through the voice of music," Milea adds. "Then, because of my origins, the public will have the opportunity to find out a little bit more about Romania's musical patterns. You will find a bit of George Enescu and some traditional Romanian rhythm, but also influences from the European Romantic period. I feel it is my way of honouring my roots, through music."
With A New Beginning, Milea and Lim aim to breathe new life into Canada's classical crossover scene. Catch them in three upcoming concerts:
May 7 at 7:30 p.m.: The Jazz Room, Waterloo, Ont.
May 13 at 7:30 p.m.: Al Green Theatre, Toronto.
May 27 at 7:30 p.m.: Conservatoire de Musique du Québec à Montréal.
More to explore:
Animated interview: how a gas mask helped Glenn Gould record Beethoven
Albert Einstein: 10 things you might not know about his love for music