It was 1997 and I was less than a week away from going away to university and leaving home for the first time. Lilith Fair was the last big thing I was going to do with my best friend. Our world was still small in this moment, our friendship never more fiercely manifested than with thousands of girls and women, all there with their best friends, stretched out behind us. Ahead of us, a wheat field of bobbing heads, dirndl skirts and sandaled feet swaying en masse, and Sarah McLachlan, flying high on the success of her new album, Surfacing, onstage in the afterglow of the setting sun, young and in charge and fully empowered. It was the end of one thing, yes, but it was also the beginning of so much more.
Thousands of girls and women coming together to listen to music played by people we could see ourselves in was transformative, particularly as Lilith Fair was both a party and a protest, a response to sexism and misogyny in the music industry. Twenty years later, with gender parity still an issue for summer music festivals, it's fair to say that Lilith Fair wasn't perfect, but it was a brilliant stop-gap. It was a lot of things to a lot of people, and not enough to some.
It wasn't a utopia and it didn't fix the world, but for three glorious summers Lilith Fair was a welcome disruption of the industry's gender biases and a one-stop celebration of some of the music industry's biggest names — and a launch pad for some of the biggest stars of the next generation of women artists. In honour of Lilith's 20th anniversary, here are 20 things you probably didn't know about McLachlan's groundbreaking festival.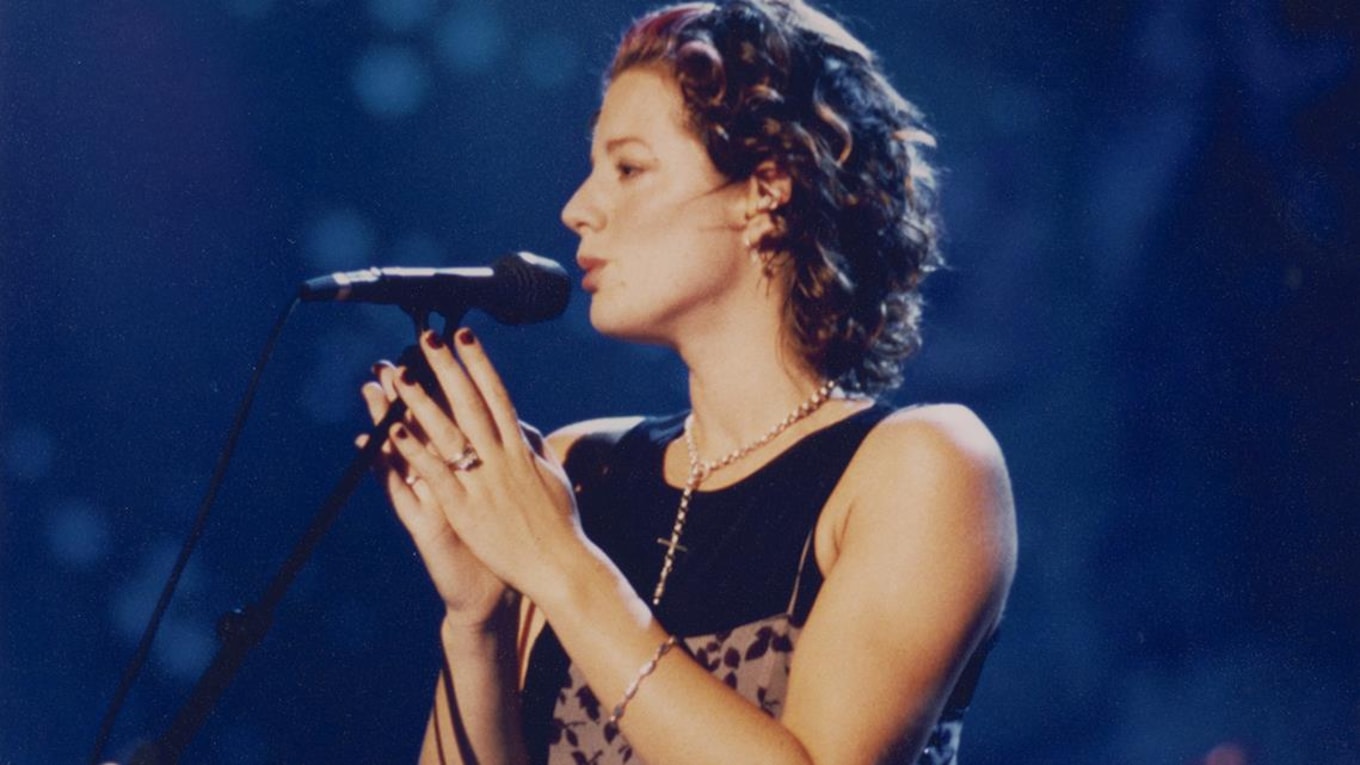 1. Suzanne Vega was the 1st performer on Lilith Fair's mainstage at the very first show
Vega: I was the first one on the main stage [at the Gorge Amphitheater in Washington State]. It really felt like a momentous occasion. My first song was "Rock in This Pocket," a David and Goliath song from David's point of view. I felt like, "This is a rock at the head of the mainstream corporate thinking."
2. Folk singer Victoria Williams's MS didn't prevent her from performing

[Folk singer Victoria Williams] had some sort of a neurological disease. [Williams has multiple sclerosis.] She had tremors in her body. She was standing by the side of the stage, and Bonnie Raitt said, "Hey, you want to come out?" And she walked onstage with a harmonica and started playing. I remember thinking, "What is this lady going to do with this harmonica? Her hands are shaking!" She played beautifully.
In fact, Williams's experience with chronic illness on the Lilith Fair tour sparked the title of her 1998 record, Musings of a Creekdipper, and her partner, Mark Olson's, record, The Original Harmony Ridge Creekdippers.
From Option magazine, 1998:
The Creekdippers' concept arose after Olson and Mike Russell backed Williams when she played some Lilith Fair dates last summer. "And we would dip," Williams says.

"Yeah, when we were on tour we would go swimming every day," says Olson. "It was jokingly called the Chronically Ill tour because of Vic and Mike, who had diabetes. So we decided to go swimming and stay healthy."
3. Tool's Maynard James Keenan made sure to insert himself into the Lilith Fair history
Kennan: I asked our booking agent to request an offer to play. He did. They declined. I wanted the "thank you but no thank you" letter to frame. Never got it.
4. Chrissie Hynde and Sheryl Crow basically disguised themselves as Wayne and Garth
Crow: I used to go out and watch other bands. Chrissie Hynde and I would put on these hats that had wigs attached to them, and we would go sit out front and no one would recognize us.
5. Sarah McLachlan flashed a rock legend
McLachlan: When I first met Chrissie, she was pretty aloof. A ­little bit older, very established, rock 'n' roll, right? And she was like, "You little folk bitches!" So the last night, I had a hot-pink tube top on, and I thought, I need to do something to freak her out. So I went out onstage, and I flipped her my boobs. Her drummer dropped his sticks. I brought Chrissie Hynde to her knees!
6. Christina Aguilera was there

Ashwin Sood [McLachlan's then-husband and drummer]: Christina Aguilera was just breaking [in 1999]. She was playing on this little "village stage" at Lilith. And watching someone like that for the first time — someone whom nobody had heard of — my jaw was just on the floor.
7. Lilith Fair coincided with Sheryl Crow and Prince's relationship

Sood: I was playing percussion in Sheryl Crow's band. At that time Prince was hanging out with Sheryl and would show up at her shows. Earlier in the day, we heard Prince was coming to the show, and then Sheryl had gotten us all together and said, "Hey, so we're gonna do a little rehearsal in the dressing room." And at this point in Prince's career, he was going by the Artist. So we all go to Sheryl Crow's dressing room, and we put a superband together to do her song "Every Day is a Winding Road" that Prince was going to play guitar on. So I get into the dressing room, and there he is in a gold lamé suit from head to toe. He's wearing gold ­seven-inch heels. And Sheryl introduces me: "This is Ashwin. Ashwin, this is the Artist." He looks at me, and the only thing that comes out of his mouth is "You must be The Husband."
8. The Indigo Girls were the ones to really bring the artists together backstage

McLachlan: We are all kind of loners. At the beginning of the tour, the artists would arrive and sort of hide in their dressing rooms. And really, I'm pretty much of a social moron. But as the tour went, I warmed up to it and just started to knock on doors and say, "Hello, I'm Sarah, it's great to meet you, and welcome to the tour." It didn't get much further than that until the Indigo Girls showed up. They just jumped right in there and said, "Hey, y'all come play with us! We want to play with you!" We needed someone to mix it up, and they did that in a great way. Once that happened, everybody just kind of relaxed.
9. In 1997, Lilith Fair was one of the most technologically ambitious festivals ever produced
From the NYT's Cybertimes: "In an unprecedented effort to document a concert series on the internet, a multimedia-development team will follow Lilith Fair over the full course of its seven-week, 37-date duration, providing more or less constant updates to the tour's companion website. Even before the first song is sung, the digital roadies will begin adding interviews, photos and audio clips to the site from their rolling headquarters: a 40-foot-long tour bus that has been outfitted with cameras, computers and phone jacks for data uploads."
This is a fan-made video compilation of some of the offerings from the original Lilith Fair site, including interviews with Fiona Apple, Jewel, Joan Osborne, Lisa Loeb and more.
10. Many of the women who performed were fans of each other, but one artist was particularly beloved by her peers: Sinead O'Connor
The first few minutes of this video features interviews with everybody from Indigo Girls to McLachlan waxing poetic about the Irish singer-songwriter, as well as an interview with O'Connor herself.
11. One of the best things about the number of musicians rotating in and out of the roster was that every night held potential for new or surprising collaborations
Among the best: This cover of "Water is Wide" featuring Indigo Girls and McLachlan, plus Jewel.
12. Sheryl Crow plays the accordion
This is a great rendition of her hit "Strong Enough" featuring Crow on the squeezebox.
13. Lilith Fair had a 'test run'

In order to determine its economic and logistical viability, McLachlan and her team organized a four-dates mini Lilith in 1996 featuring McLachlan, Suzanne Vega, Paula Cole, Patti Smith, Aimee Mann and Lisa Loeb.
14. Lilith Fair was the subject of people asking 'What about the men?' as well as some scathing feminist critique
As soon as a woman centred a festival around women, the outcry was immediate, aggressive and, often, abusive. Almost every interview McLachlan did, with men and women, required her to field questions about whether she hated men, did the festival hate men? By the second year, McLachlan was tired of having to justify her very successful and obviously necessary enterprise.
In an interview with friend and Lilith Fair cohort Paula Cole in Jane, 1998, McLachlan had this to say to Lilith's critics: "At this point, f--k off. I have very little patience left anymore in discussing what Lilith isn't."
There was also some salient feminist critiques throughout Lilith Fair's run, many that included interrogations of the overwhelming whiteness at work — particularly of the 1997 edition — as well as capitalism and the feminized gendering of "women's" music.
This is an excerpt from Sarah Vowell's Salon piece, "Throwing Ovaries":
"I haven't read one thing about Lilith Fair that isn't complete puffery plastered with pseudo-feminist smiley-faces. The headline for Jon Pareles' piece in the July 7 New York Times, for instance, offended me: 'Sisterhood and Solidarity, With an Audience: Cheers for Self-Determination at a Touring All-Female Festival.' Lilith Fair isn't a picture of solidarity so much as a picture of uniformity. McLachlan, the event's organizer, has chosen singer-songwriters in her own image: pretty, polite, folksy moderates with sensible hair and more melody than message."
Garbage's Shirley Manson also shared her thoughts with Rolling Stone in 1997:
"I think they only showed one side of who women are — it was this cozy, middle-class, we-all-love-each-other and share-a-view-of-the-world and let's-hold-hands-and-go-forth-unto-the-world and show-how-great-we-are thing. And there's a million other women who don't feel that Lilith said anything for them. There were almost no black artists — Missy Elliott is producing, she's writing, she's rapping, she's doing all this stuff. Why aren't there people like Lil' Kim? Where are all the black girls who have huge selling power and are kicking up the dust and making people look at women in a different way? That said, Lilith is important because there are women who really do need fellowship and support. Because not everyone is like me — a loudmouthed f--ker."
15. Sarah McLachlan got rich from Lilith Fair — really rich
From Canadian Business in 1999:
Sarah McLachlan Entertainment Corp., a recording and publishing company whose revenue is comprised mainly of royalty streams from record sales. (Vancouver-based Nettwerk Productions Ltd. is McLachlan's Canadian record label; in the US, it's Arista/BMG Records.) She is also 100% owner of Never Get Off the Boat, a touring company (separate from her eponymous company for liability reasons), and a majority shareholder (51%) in Amp Merchandising Inc., a concert paraphernalia producer/distributor that services her own gigs and those of acts such as Jewel, Moist and Barenaked Ladies.

Lilith Fair (25% owned by Sarah McLachlan Entertainment) was also big business. From 1996 to 1999, it drew more than 1.5 million fans to 139 shows, grossing well in excess of US$60 million.
16. McLachlan also made sure $1 from every ticket went to local charities in every city. And the philanthropic aspect made a difference backstage, too
Natalie Merchant: There's a sort of utopian atmosphere backstage which I've never experienced before. I've done the H.O.R.D.E. tour but it didn't have the same powerful ideology behind it — or the strong philanthropic arm. Sarah is what makes this festival so different.

From Canadian Business: For every ticket sold in each city played, $1 was donated to a local cause — a program that, by the end of the scaled-back 1999 tour, had raised more than US$1.5 million for women's shelters and domestic violence crisis centres in Canada and the US. McLachlan also demanded that the tour's corporate sponsors (which included Tommy Hilfiger clothing and Chevrolet) be both socially responsible — no child labor, no animal abuse — and actively involved in charity. "Sarah's point of view with corporate sponsorship was, she'd prefer to do everything without it," McBride says. "But presented with an opportunity to get extra dollars for charities that really need it, it was hard for her to walk away from it." In total, Lilith Fair and its corporate sponsors raised an estimated US$4 million for charity.
17. McLachlan's massive American breakthrough came with 1997's Surfacing
A 35-stop headlining tour playing to Lilith Fair's massive crowds certainly helped its success, but it was a massive rush to get it out before the festival started. According to the Toronto Star, McLachlan ended up kind of hating the album for a while.
18. McLachlan beat Gwyneth Paltrow to the lifestyle punch and published a cookbook
From Flare, 1999:
Chicago-based chef Jaime Laurita and Sarah McLachlan released a cookbook called Plenty: A Collection of Sarah McLachlan's Favourite Recipes.

"If I had to pick one favourite meal it would be the one served on the last day of Lilith Fair. He made a feast of curried lobster and sweet corn and set it all up on the bus with a tablecloth and candles, which made it feel like home."
19. The Lilith Fair phenomenon was so significant that Paula Cole, Shawn Colvin and Sarah McLachlan were all lumped together at the 1998 Grammy Awards
Watch the medley-type series of mini performances if only for the bizarre finish to Cole's around the 2:10 mark.
20. McLachlan called it quits with Lilith Fair in 1999, but she did attempt to resurrect it in 2010.
The resurrected festival ultimately flopped due to a combination of factors, though not from a lack of need for gender equality at major festivals. Before it failed, though, the backlash against Lilith Fair's comeback was already significant enough to warrant a Maclean's piece titled "Defending Lilith Fair."
Below are some highlights from the interviews including Tegan Quin of Tegan and Sara, Jill Scott and Belinda Carlisle.
Tegan Quin: We never felt ghettoized before, during or after we played Lilith. People who know Tegan and Sara know we are certainly not cursed by Lilith ... Lilith helped us get airplay. There are a million festivals — and we've played most of them — but 90 per cent of the bands on all those bills are still men. Women who are a part of [Lilith] are 100 per cent empowered by it. When 15,000 people a night are coming out to see a bunch of girl acts, there's only one word you can use to describe it: awesome.
Jill Scott: When I see Sarah McLachlan sing and chat up Sheryl Crow backstage, of course my own art is going to grow. Witnessing where all these women are in their varying levels of age, success and talent is knowledge. To see and hear who's happy, who's lonely, who has children and what's missing in their lives is wisdom. Sisterhood is power.
Belinda Carlisle: Who knows how much farther the Go-Go's would have gone if Lilith Fair was around when we first started in the late '70s?.... Back then, it felt like we were the only girls onstage. A lot of the guys around us were a bunch of sexist, violent, drugged-out punks who threw things at us while we played. We could have developed our musicality a lot quicker if we were able to see how other women played. We were usually seen as competition by male groups — not comrades."
Bonus viewing:
VH1 behind the scenes with Lilith Fair in Camden, N.J., doing its countdown of the top women of the '90s. At the end there's a snippet of Tracy Chapman with McLachlan performing a cover of "Proud Mary."
Hang out with me on Twitter: @_AndreaWarner
More to explore:
A candid interview with Ferron, an unsung Canadian treasure
Anne Murray: 40 years of hustle and the making of a Canadian icon
Buffy Sainte-Marie: 75 things you need to know about the Canadian icon