The 2017-18 opera season is nearly upon us and, yet again, Canadian singers will be out there, making us proud on stages around the world.
We asked Toronto-based arts journalist Catherine Kustanczy, who regularly travels abroad to attend opera performances, to survey the season and select 10 Canadian singers with important engagements abroad. Her findings, below.
---
Rihab Chaieb creates a new role
Hertzberg: The Wake World
Opera Philadelphia, Sept. 18 to 25
Since graduating from the Canadian Opera Company's Ensemble Studio program, Tunisian-Canadian mezzo-soprano Rihab Chaieb has performed at the Metropolitan Opera (where she's also a member of its Lindemann Young Artist Development Program) and made her debut in the house this past fall as Zulma in Rossini's comic L'Italiana in Algeri. The Wake World is part of Opera Philadelphia's inaugural O17 Festival (dedicated to contemporary works) and was inspired by British occultist Aleister Crowley's story of the same name. The site-specific work will be presented at the prestigious Barnes Collection, with Chaieb singing the role of the Fairy Prince.
---
Paris hears Étienne Dupuis's Pelléas
Debussy: Pelléas et Melisande
Opéra de Paris, Sept. 19 to Oct. 6
Baritone Étienne Depuis has performed at numerous European houses — Opéra de Marseille, Opéra d'Avignon, Opernhaus Zurich, and Opéra National du Rhin among them. He sang the role of Pelléas with Toronto's independent Against the Grain theatre company in 2014 outside at the Max Tanenbaum Courtyard Gardens (located within the Canadian Opera Company headquarters), and will be making his major-house debut with the role at the Opera Bastille, opposite Russian soprano Elena Tsallagova as Melisande (who sang Pamina in Mozart's The Magic Flute with the Canadian Opera Company this past spring), and Italian bass baritone Luca Pisaroni (who sang the title role in Rossini's Maometto II with the COC in 2016).
---
Joshua Hopkins makes his Oslo debut
Rossini: Il barbiere di Siviglia
Den Norske Opera, Oslo, Oct. 12 to Jan. 13
Pembroke, Ont., native Joshua Hopkins has sung Rossini's Barber many times before (including with Ottawa's Opera Lyra, Vancouver Opera and the Canadian Opera Company) but makes his company debut in the role with Den Norske this fall. The Oslo-based opera company has assembled a powerhouse cast that includes American mezzo-soprano Samantha Hankey as Rosina (she was a Grand Finals winner of the 2017 Metropolitan Opera National Council Auditions), South African tenor Levy Strauss Sekgapane (first prize winner of the 2015 Montserrat Caballe International Singing Competition) as Almaviva, and Italian bass-baritone Luciano di Pasquale (an acclaimed specialist in buffo roles) as Dr. Bartolo.
Joshua Hopkins sings the aria 'Vedro mentr'io sospiro' from a Washington National Opera production of Mozart's Le nozze di Figaro.
---
An important world premiere for Elliot Madore
Adams: Girls of the Golden West
San Francisco Opera, Nov. 21 to Dec. 10
Composer John Adams and director Peter Sellars tackle themes of hope, greed and ambition in the world premiere of a work exploring the gold rush era in all its messy glory. Canadian baritone Elliot Madore has sung at some of the most celebrated opera houses and festivals in Europe, including at Salzburg, where he was a member of the Salzburg Festival's Young Singers Project in 2011. Madore was also a winner of the Metropolitan Opera National Council Auditions in 2010. He'll be joined on the stage of San Francisco's War Memorial Opera House by American tenor Paul Appleby and soprano Julia Bullock, a frequent Adams/Sellars collaborator.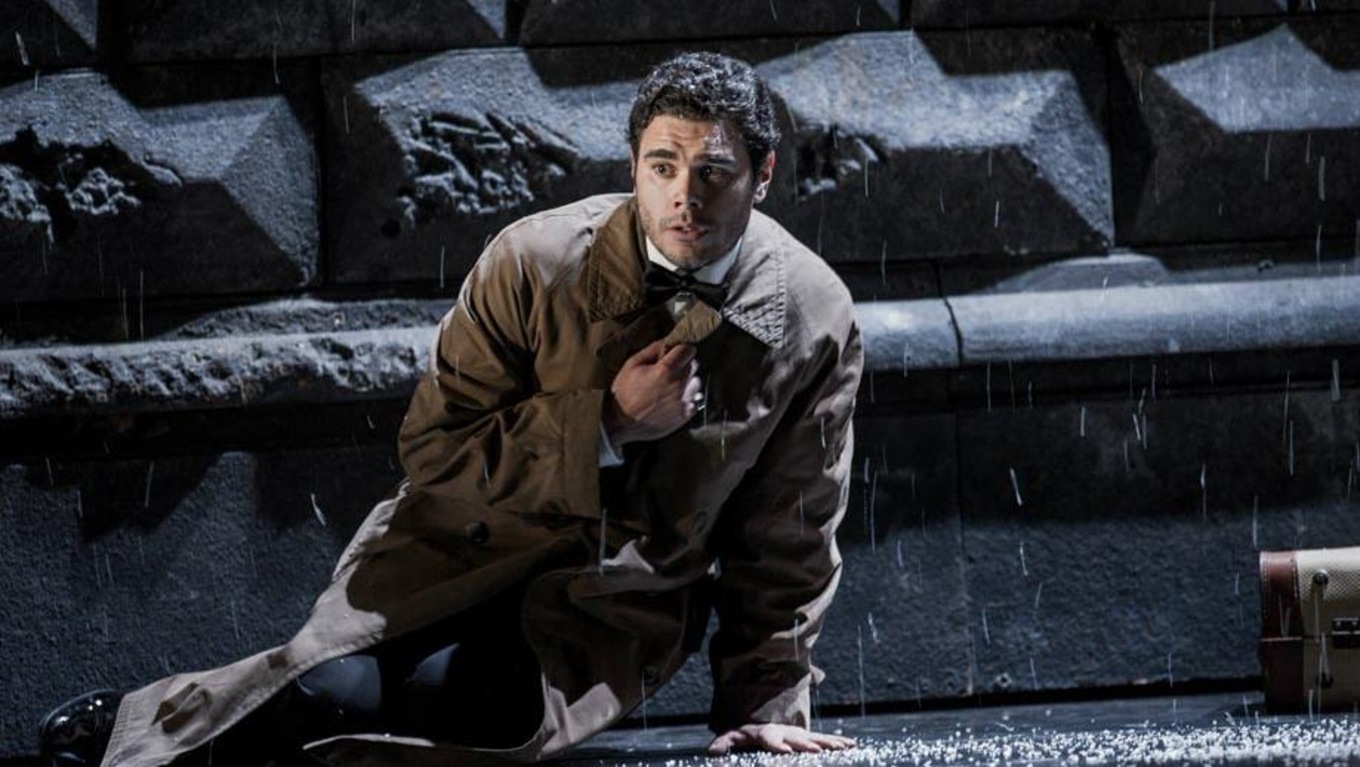 Baritone Elliot Madore sings the title role in a July 2014 Glyndebourne Festival production of Mozart's Don Giovanni.
---
Julie Boulianne's role debut as Charlotte
Massenet: Werther
Oper Frankfurt, Dec. 8 to Jan. 7
Boulianne has a busy upcoming season, with performances in Brussels, Vienna, Paris and Toulouse. The French-Canadian mezzo soprano makes both role and company debuts this December, singing Charlotte in Massenet's 1892 opera at Oper Frankfurt. Performing with her will be German baritone Sebastian Geyer as Albert, who joined the company ensemble in the 2010-2011 season and has won much acclaim since (he's even been featured on the Barihunks blog). Guatemalan tenor Mario Chang, who is a graduate of the Lindemann Young Artist Development Program at the Metropolitan Opera, sings the tragic title role.
Julie Boulianne sings the aria 'Stà nell'Ircana' from Handel's Alcina in this promotional video for her 2014 release on Analekta, Handel & Porpora.
---
Philippe Sly sings Handel with Les Arts Florissants
Handel: Jeptha
Opéra de Paris, Palais Garnier, Jan. 13 to 30
Bass-baritone Sly makes his role debut as Zebul, brother to the title character of Handel's 1752 biblical oratorio. He joins fellow Canadian, contralto Marie-Nicole Lemieux, in this new production by German director Claus Guth, known for his unconventional approach. A co-production with De nationale Opera in Amsterdam, Sly and Lemieux are joined by celebrated English tenor Ian Bostridge in the title role and young English soprano Katherine Watson as his daughter, Iphis. The famed Orchestre et Choeur des Arts Florissants will be in the pit, led by founder and Baroque specialist William Christie.
---
Gerald Finley sings Scarpia at last
Puccini: Tosca
Royal Opera House, Covent Garden, Jan. 18 to Feb. 7
Now that he's tackled Verdi's Falstaff, Wagner's Hans Sachs and all of the major baritone roles of Mozart, the celebrated Canadian baritone makes his much-anticipated role debut as the creepy police-chief villain in director Jonathan Kent's dramatically rich 2006 production of the popular Puccini opera. Finley will be part of a revolving set of powerhouse opera performers at the ROH, and will work with two celebrated leading ladies sharing the title role: Romanian soprano Angela Gheorghiu (whose performance in last year's revival of the work was called "appealingly vulnerable" by the Guardian), and Canadian soprano Adrianne Pieczonka, who performed the role to much acclaim at the Canadian Opera Company this past spring.
Gerald Finley sings 'Batter my heart,' an excerpt from John Adams's Doctor Atomic.
---
Michèle Losier's role debut as Angelina
Rossini: La Cenerentola
Opéra de Lyon, Dec. 15 to Jan. 1
Following performances this summer at the Glyndebourne Festival Opera (as Annio in Mozart's La clemenza di Tito) and the Edinburgh International Festival (as Marguerite in Hector Berlioz' La damnation de Faust), Losier heads to Paris for a busy opera season. Along with reprising the role of Dorabella in an avant-garde production of Mozart's Cosi fan tutte (it premiered last season to mixed reviews), she's also part of the cast for Berlioz's rarely-performed Benvenuto Cellini, and Ravel's first opera, L'Heure espagnole. Sandwiched between these appearances, Losier makes her role debut as Angelina with Opéra de Lyon in Rossini's delightful La Cenerentola, where she'll be joined by two celebrated Italian singers, baritone Renato Girolami and bass baritone Simone Alberghini.
---
Zurich welcomes Frédéric Antoun
Ravel: L'Heure Espagnole
Opernhaus Zurich, Jan. 19 to Feb. 1
Antoun is spending much of the summer onstage at London's Royal Opera House as Cassio to Jonas Kaufmann's Otello in the Verdi tragedy (based on the Shakespeare play). This fall the Quebec-born tenor travels to the Metropolitan Opera in New York, where he'll reprise his role as Raúl in Thomas Ades's The Exterminating Angel; Antoun was part of the cast for the opera's world premiere at the Salzburg Festival last summer. From there, he's off to Switzerland, where he'll be making his company debut with Opernhaus Zurich in Ravel's one-act piece from 1911 that has been described as a "comédie musicale." The work is being paired with another one-act Ravel piece, L'enfant et les sortilèges, which features a libretto by French writer Collette.
---
Hélène Guilmette's first Leila
Bizet: Les pêcheurs de perles
Opéra de Limoges, April 22 to 26
Since winning second prize at the 2004 Queen Elisabeth Competition of Belgium, French-Canadian soprano Hélène Guilmette has performed at a number of European houses, including the Royal Opera House Covent Garden, Dutch National Opera, Opéra National de Paris, the Royal Opera of Versailles and at the Opéra Comique, as well as at the Glyndebourne Festival. Guilmette debuts in Limoges, and also makes her role debut as Leila in Bizet's story of a doomed love triangle. She's joined by a stellar French cast that features tenor Julien Dran, baritone Alexandre Duhamel and bass Frédéric Caton.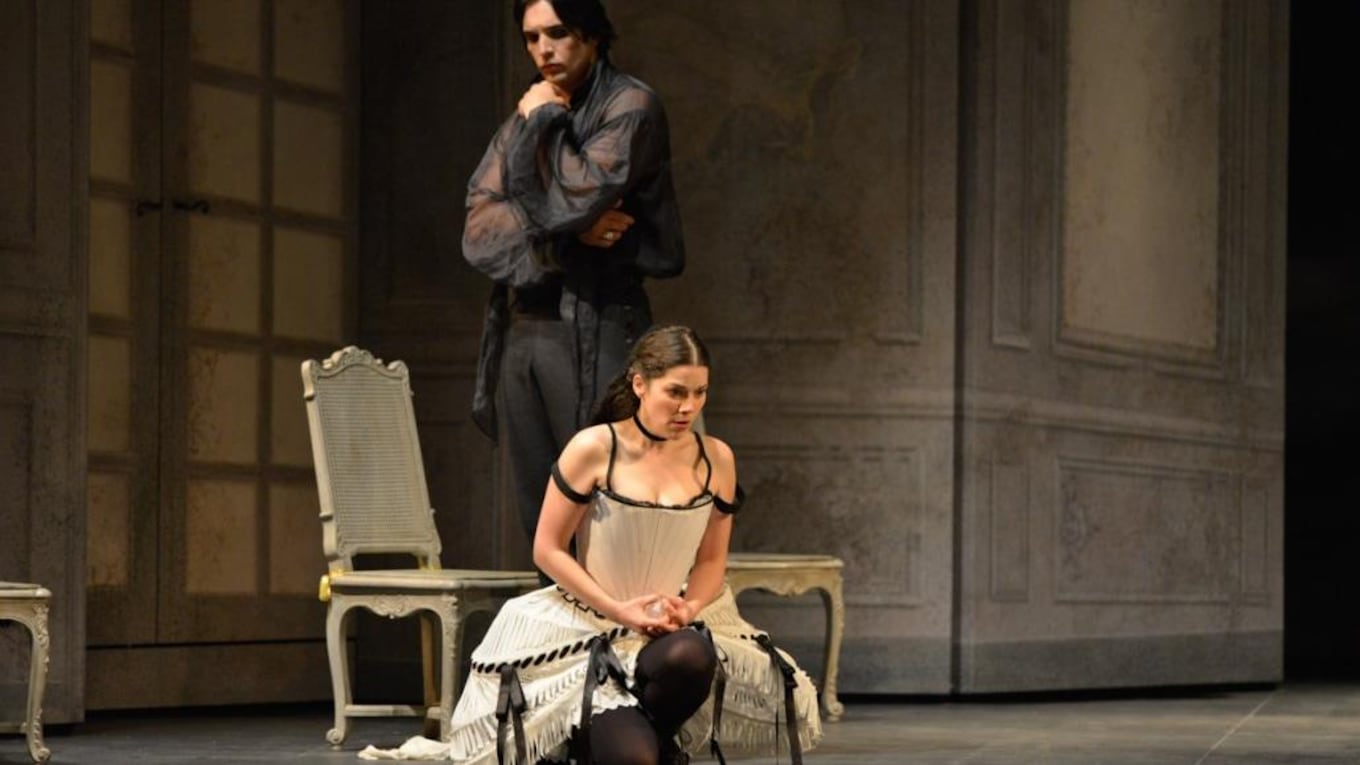 Hélène Guilmette sings the role of Susanna in an Opéra de Montpellier production of Mozart's Le nozze di Figaro.
More to explore:
21 Canadian symphony concerts you can't miss in 2017-18