This story was originally published in June 2013.
The Barenaked Ladies celebrate a quarter-century of making music this year with a brand new album, Grinning Streak, and a massive North American tour.
To commemorate the milestone, CBC Music invited frontman Ed Robertson and bass player Jim Creeggan into the studio to show them 25 random BNL-related pictures from the past 25 years and asked for their initial reactions. The photos include everything from the career-making moment when the band was banned from playing Toronto City Hall because of their "offensive" name, to hitting the high seas with 800 naked fans, to the departure of Steven Page, to moving forward and releasing an album of all new songs — with plenty more in between.
Read on below to travel through 25 years with BNL, and if you have a favourite band moment of your own, share let us know via Twitter.
---
1989: Corky and the Juicepigs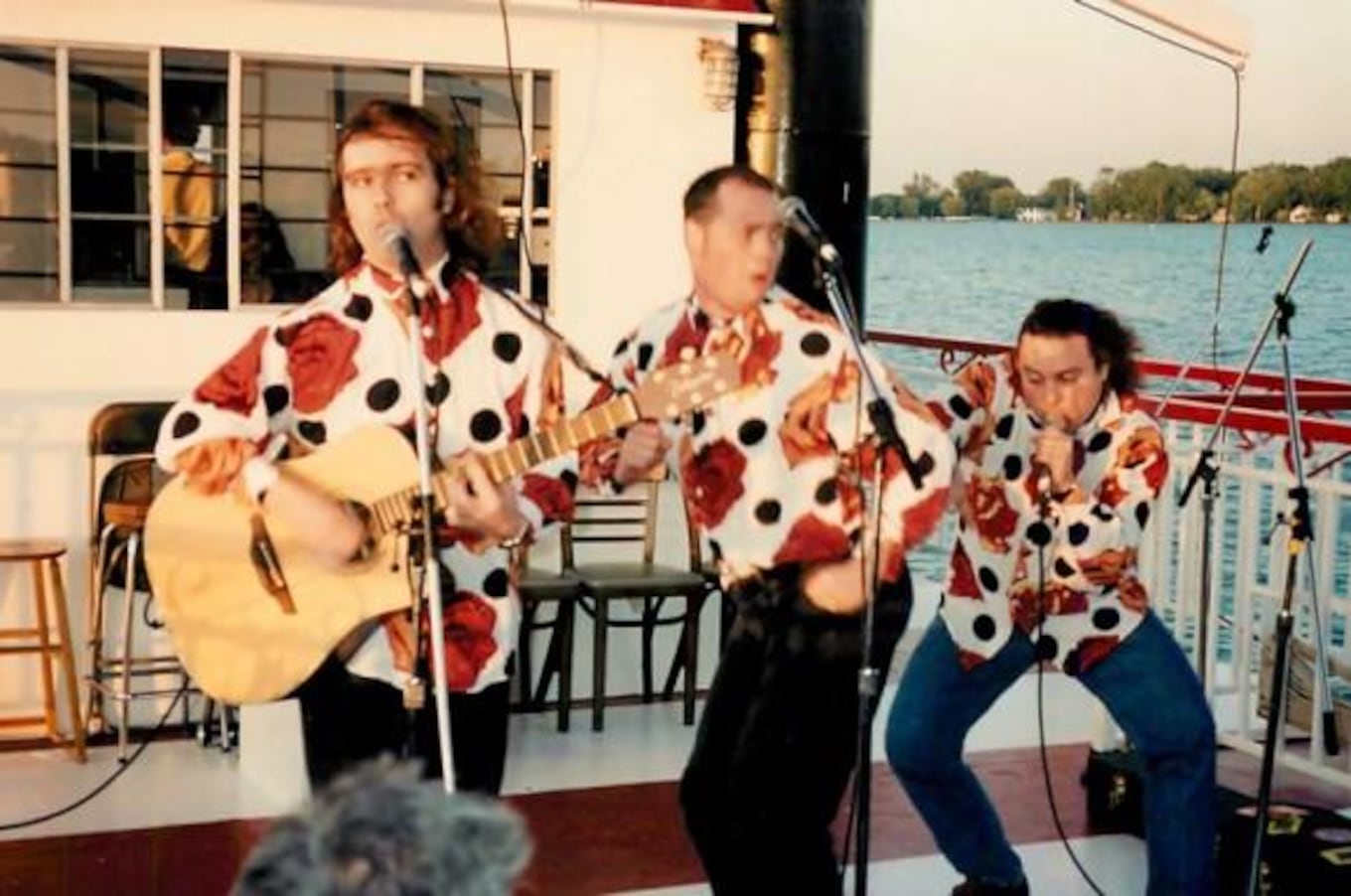 Ed Robertson: I became a hug fan of these guys when I saw them busking on the street at the Just for Laughs Festival in Montreal. They blew my mind. Steve and I just kept giving them crappy demos of Barenaked Ladies stuff and they invited us to tour campuses across the country with them. They taught us so much.
Jim Creeggan: Entertaining. Phil [Nichol] kept the pace moving, and Sean [Cullen] had a schtick where he fell down all the time. No one has made me laugh harder and longer than Sean Cullen.
Robertson: Strange, because rock school for us was touring with a comedy band.
---
1991: Banned from Toronto City Hall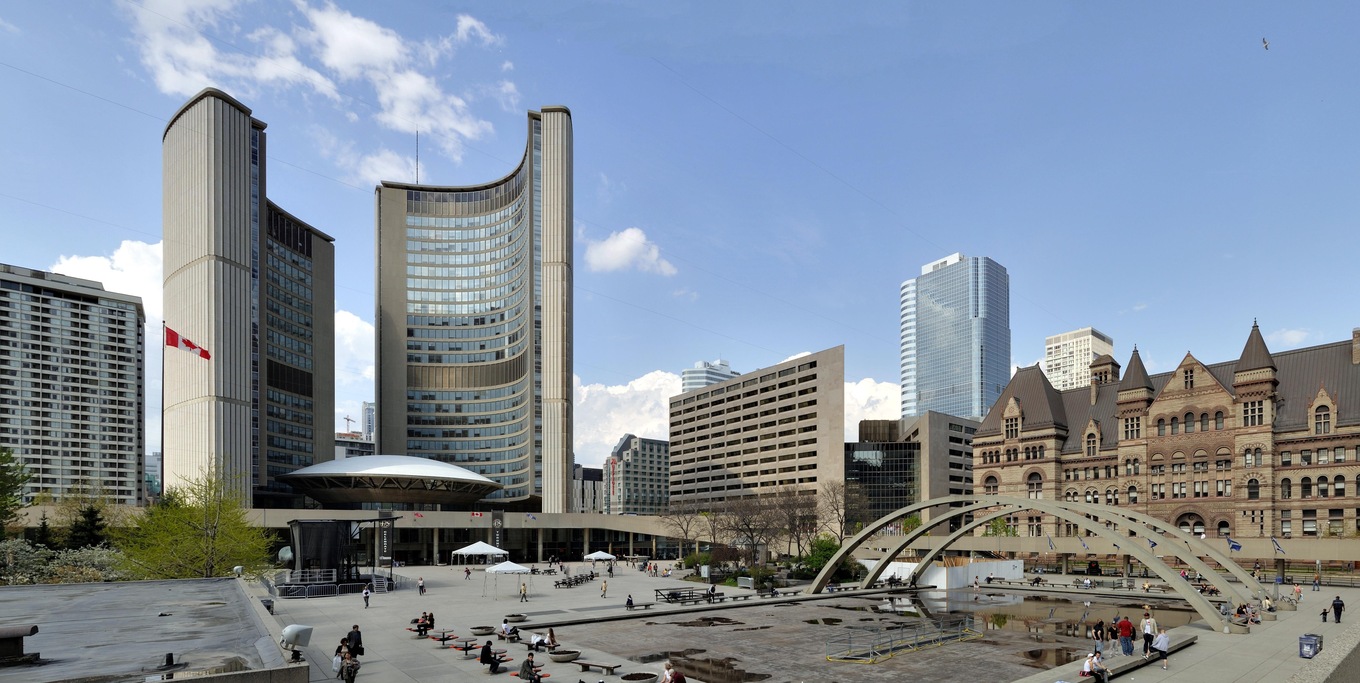 Robertson: That was huge. At the time we were just told we couldn't be on the bill, so we just played in Hamilton instead. I thought it was a non-issue, but then we got a call from the Toronto Sun, and it ran third page, then the Toronto Star called and it ran front page. We went from selling 400 indie cassettes a week to 14,000 cassettes overnight. From an indie band to a national debate on political correctness with this band, Barenaked Ladies, at the centre.
---
1991: Citytv's Speakers' Corner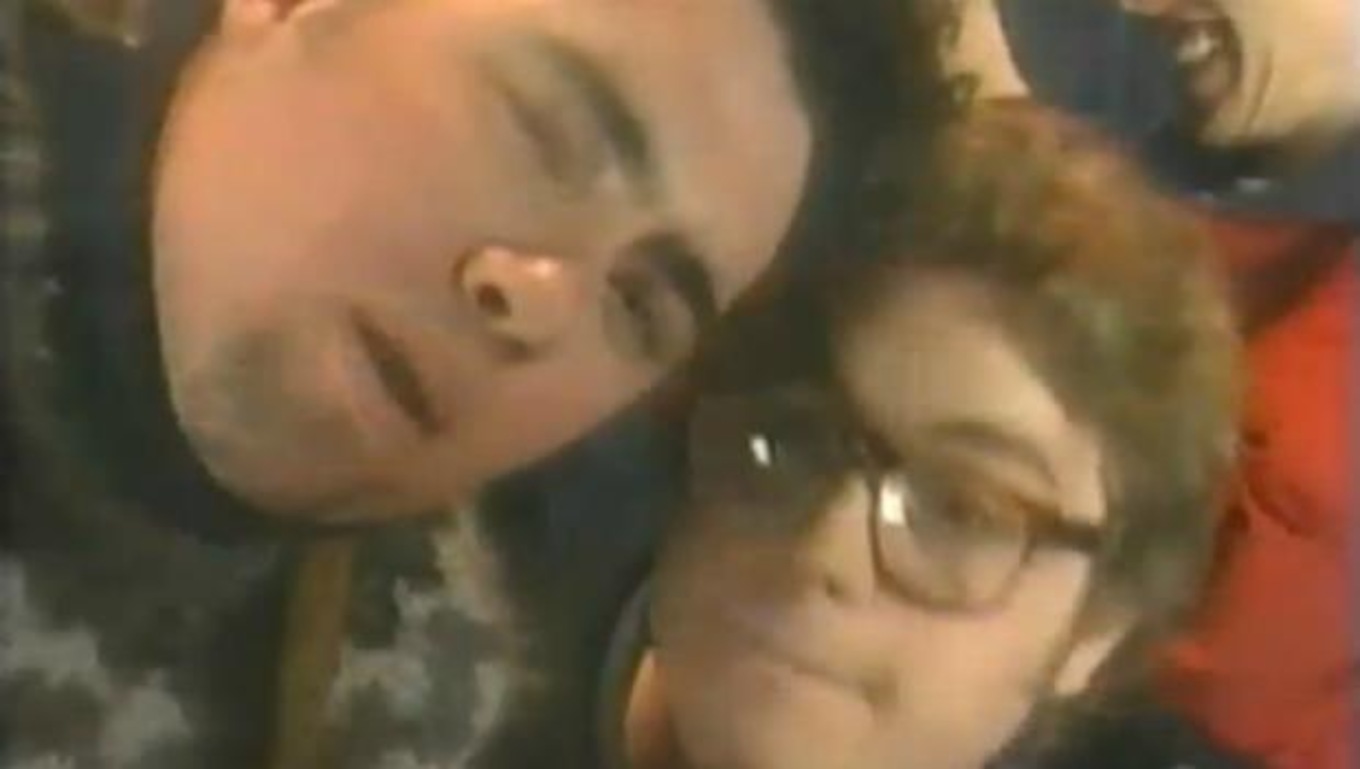 Robertson: Remember when you used to have to go somewhere and put money in a little box and hope they would put you on TV? This is what happens every second now on YouTube.
Creeggan: I think we were playing at the Ultrasound Showbar and went down the street to record it.
Robertson: I remember the floor director contacted Steve and I and said, "You guys are the first ones to use this as a blatant marketing device. Everyone else has just gone on there and complained about parking meters." We went in and said, "Hi, we're Barenaked Ladies, we can't afford to make a video, so here we go." And they played the crap out of it.
---
1991: 'Lovers in a Dangerous Time'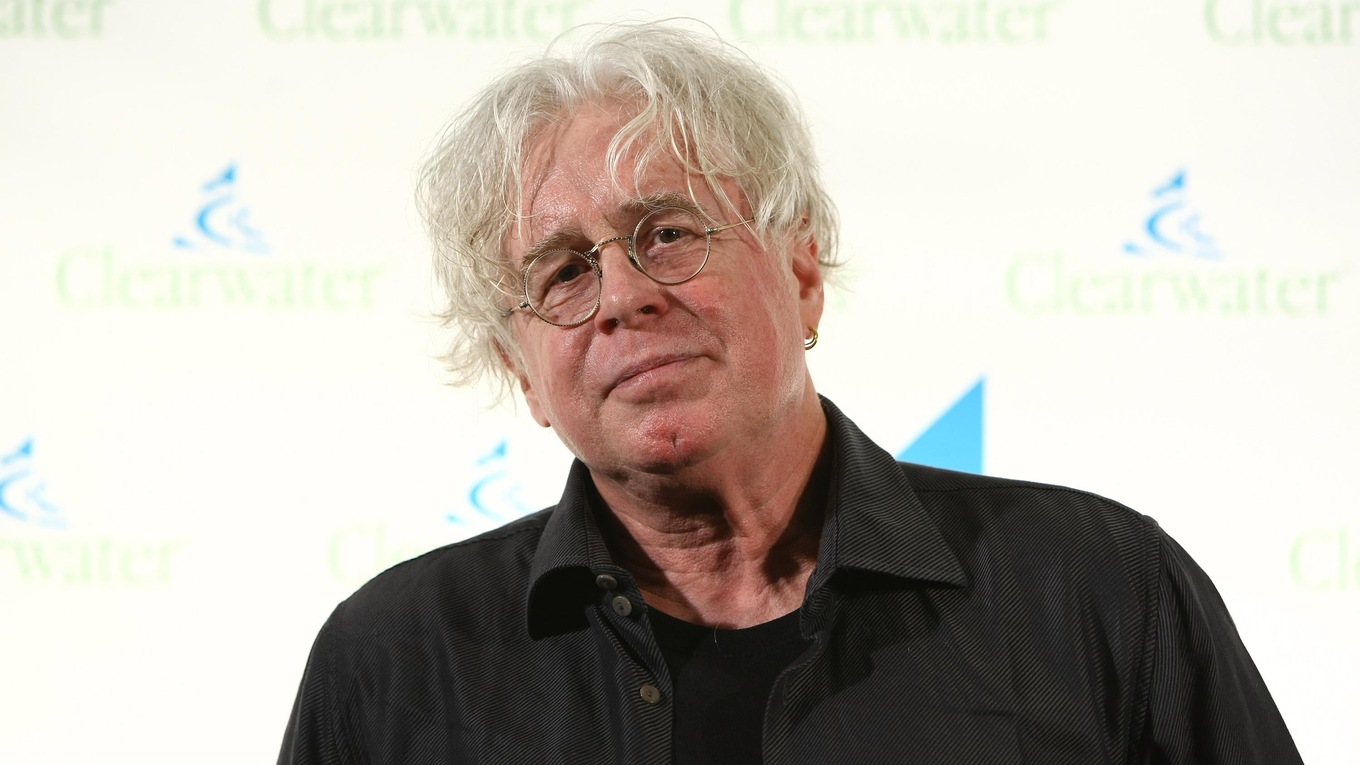 Robertson: This was a such a huge song for us.
Creeggan: Didn't we record that before Gordon for the Bruce Cockburn tribute record?
Robertson: Yeah, we were asked to do it. I was aware of him but I didn't really know his material, so I chose that song just because I knew it. All the other bands were huge Cockburn fans and picked these obscure songs.
Creeggan: I tried to convince you to do "Creation Dream" because I busked it in university.
Robertson: And I didn't know it. We chose this because we all knew it. But that record turned me into a massive Cockburn fan. And I'm sure for a lot of fans it was their fist exposure to Bruce Cockburn's music as well, and that's great. If anyone can be led to Bruce Cockburn, that's a positive thing.
---
1992: Gordon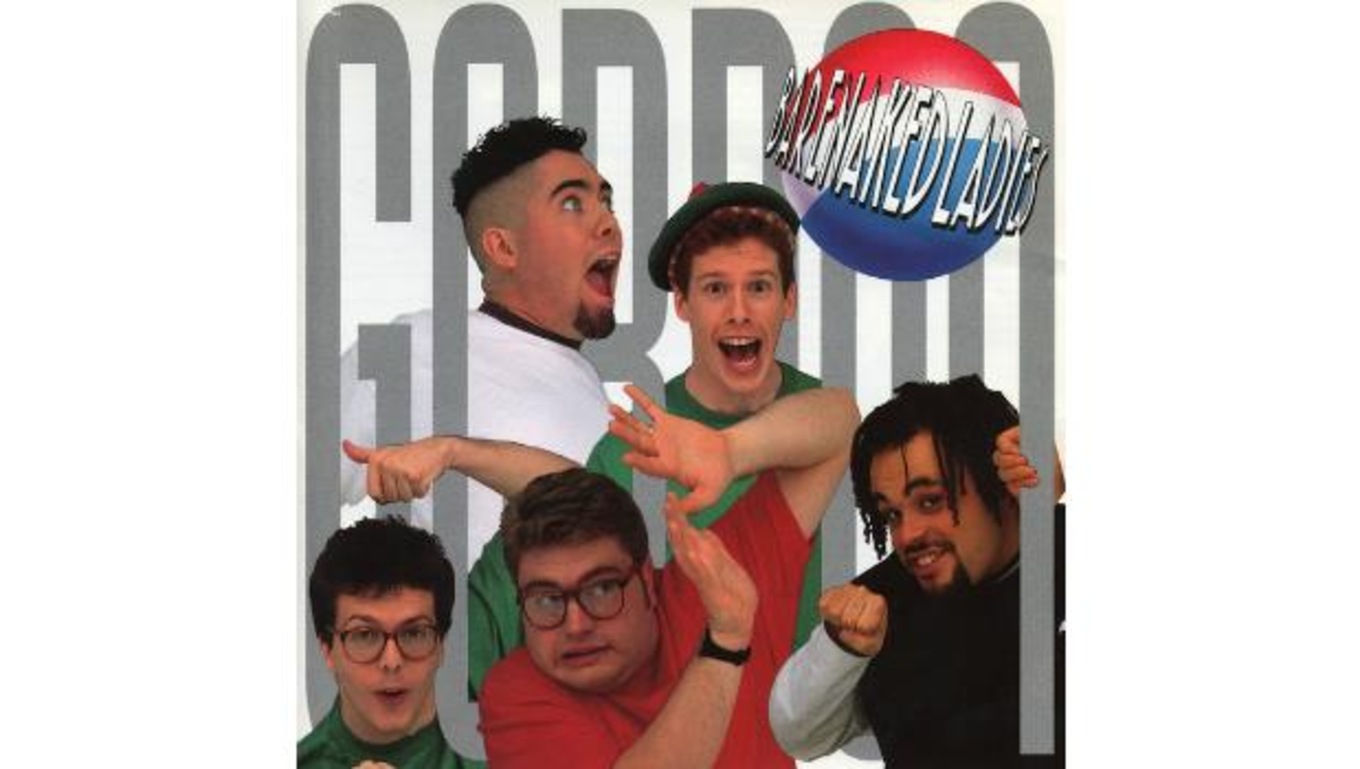 Robertson: It may be the worst cover in rock 'n' roll history.
Creeggan: The whole idea is that we were supposed to be coming through the word and this ball was supposed to be hitting us. Steve's motioning to the side but the ball is coming from the top.
Robertson: I gotta say Jim, you almost come off clean.
Creeggan: I'm afraid of the ball. I had the motivation for my picture.
Robertson: We hated it so much we changed it to a slightly worse cover.
Creeggan: I want this one back.
---
1991: 'I'd buy you Kraft Dinner'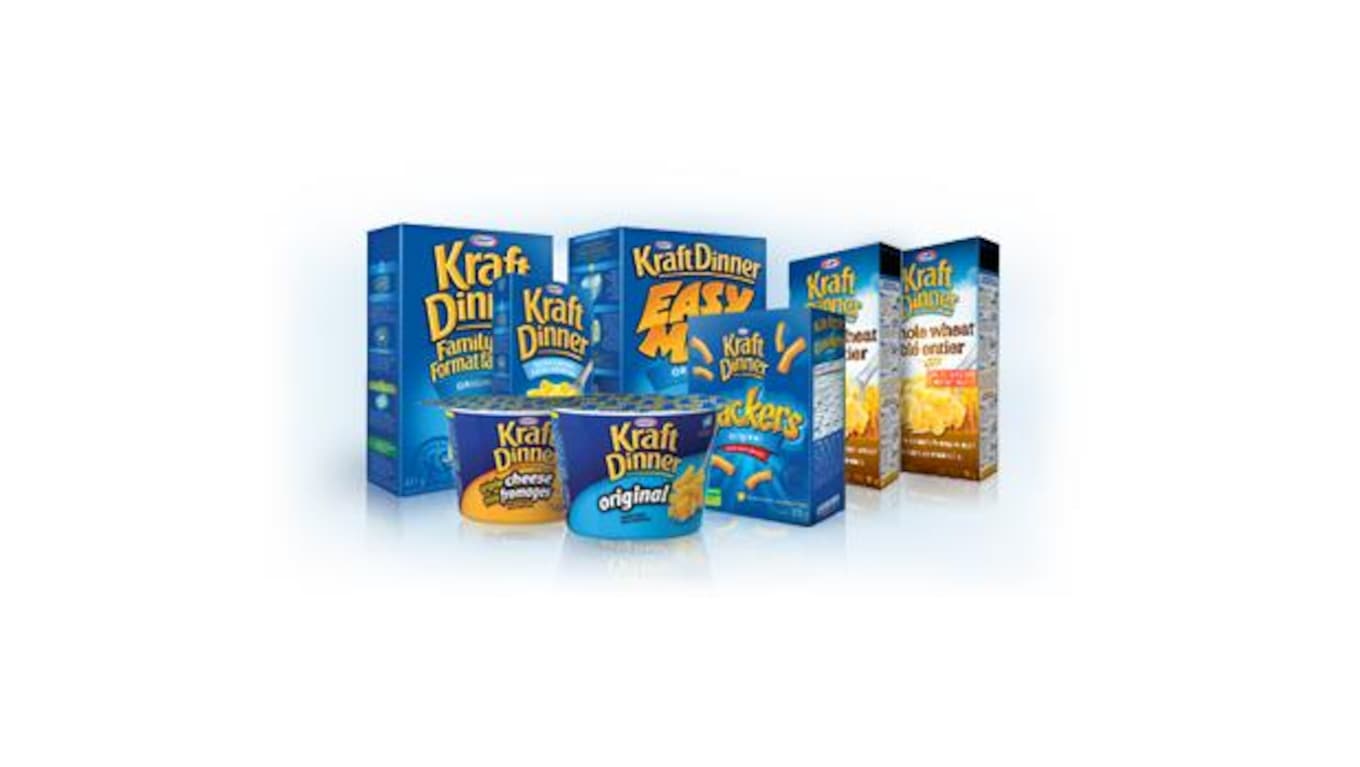 Creeggan: I think the first time was at the Danforth Music Hall in Toronto. We were playing "If I had a Million Dollars" and at the line, "I'd buy you Kraft Dinner," someone threw a box on the stage and we didn't think anything of it.
Robertson: Then the next show there were three, then nine, then 34, and it got to the point where hundreds of boxes were coming. We were starting to get scared.
Creeggan: People would rip open the cheese packets and throw them, and it stunk. We destroyed so many great theatres across the country.
Robertson: It became a problem. We actually had to put out a message, like, "We get the joke, we love it, but please put your Kraft Dinner in the bin and we will donate it to the food bank." I mean, I got hit in the face, Steve got hit in the nuts, and it became a point in the show we dreaded.
---
1992: 'What a Good Boy,' what a bad shirt choice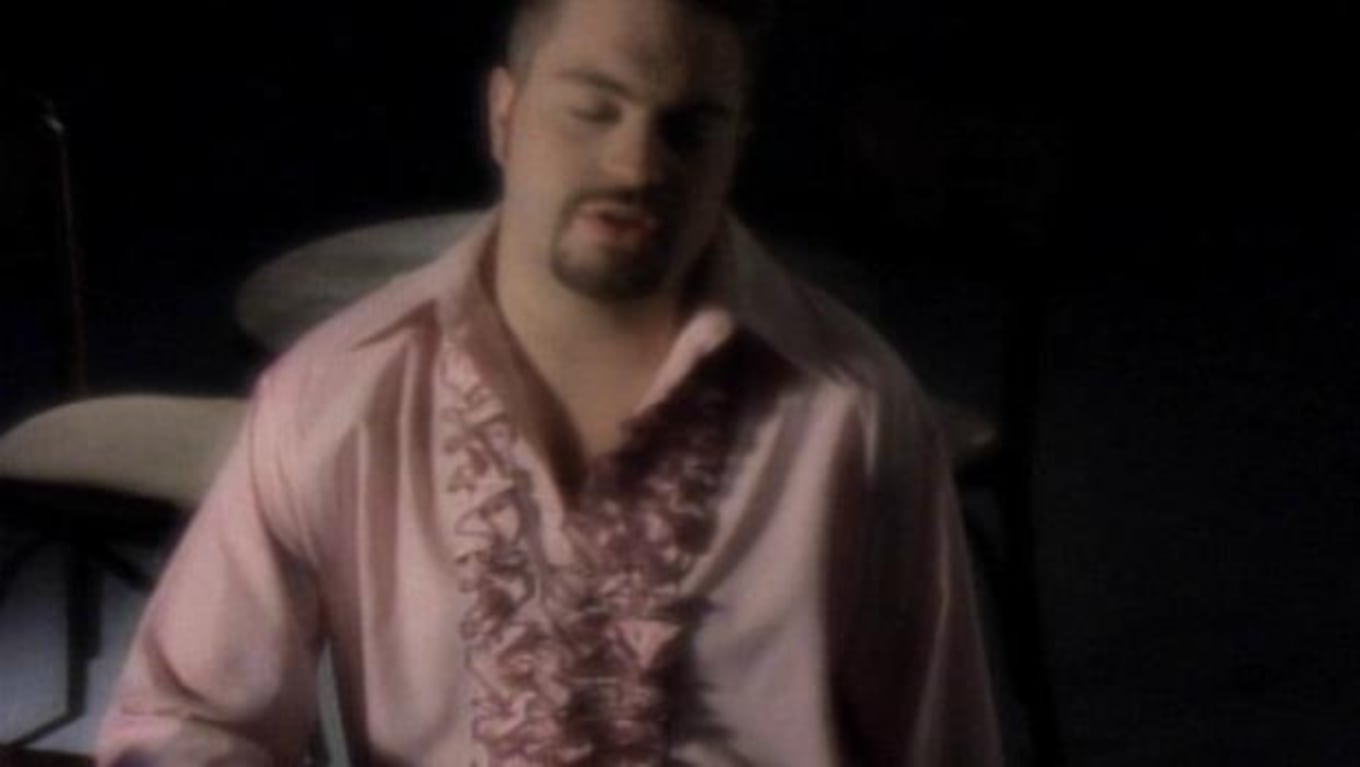 Robertson: This was our attempt to make a super serious music video. I'm still curious about the actual pink blouse though. It was supposed to come off as daring and I think it just came off as douchey.
Creeggan: We were trying hard. Coming out of that video we were like, "That was awesome."
---
1992: 'Brian Wilson'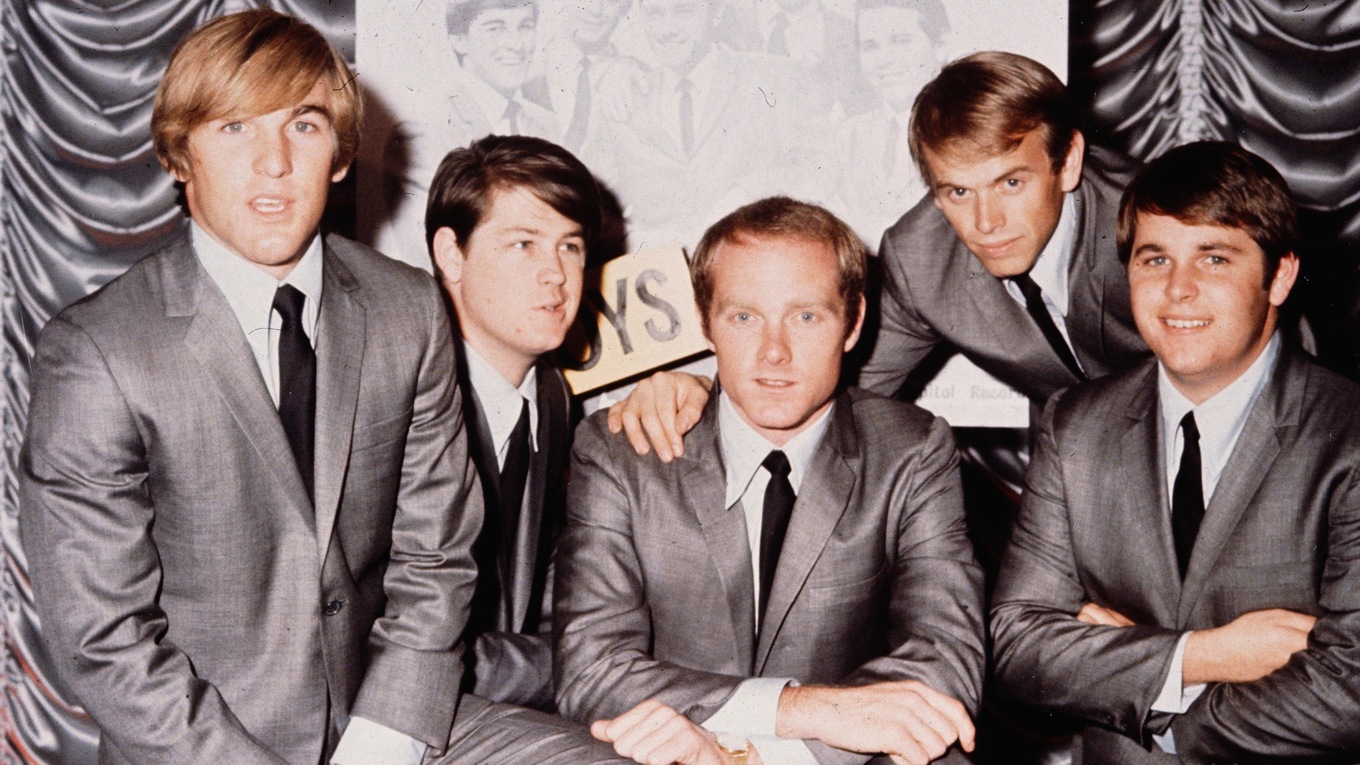 Robertson: A real cool moment of this song is when we were working on Maroon, and the producer said, "You guys mind if Brian Wilson [pictured second from left] stops by? He wants to play something for you guys." He came by and played us his version of our song, "Brian Wilson," which he ended up playing on his tour with all these beautiful Beach Boys harmonies. So as we sat dumbfounded in the studio, he turned to us and said, "Is it cool?" It was like, "Is it cool? This is one of the coolest things that has ever happened to us."
Creeggan: Yeah, it's cool Brian. I remember when he left the studio he said, "K guys, don't eat too much!"
---
1998: Stunt breaks in the U.S.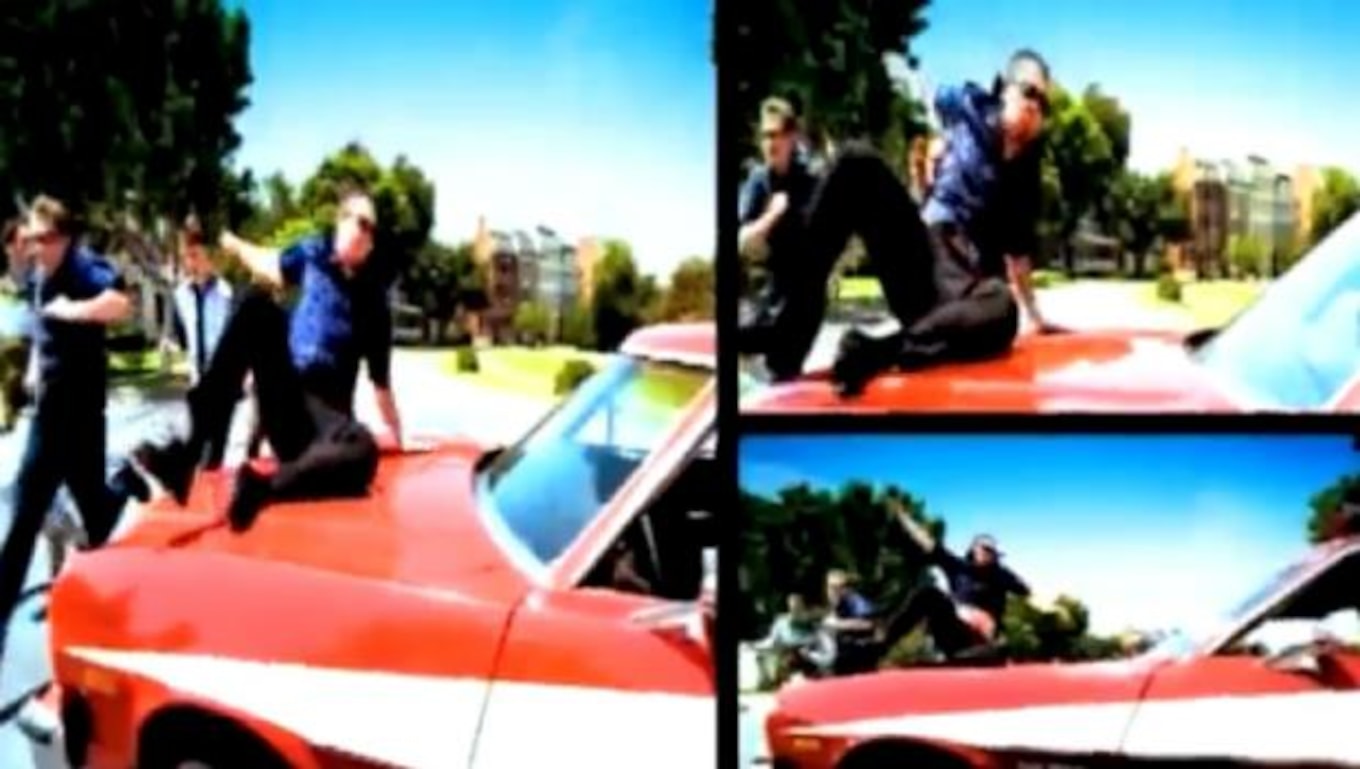 Robertson: We were huge fans of Wes Anderson's Bottle Rocket and when Rushmore was premiering at TIFF, we got a call from Owen Wilson's publicist saying he's a huge fan and would like us to attend the premiere. When I go up to introduce myself, he asks me to describe my music. I'm like, "We focus on the harmonies, we take the lyrics seriously, or whatever," and he's like, "That sounds great, I would probably like it."
He hadn't heard the music, but when he was doing press for the movie the "One Week" video was playing a lot and he wanted to know if I really did that hood slide. I told him, "I'm the Jackie Chan of rock 'n' roll, I do my own stunts," and he just said, "The Jackie Chan of rock 'n' roll, that's a good handle." And that was before he made a bunch of movies with Jackie Chan.
---
1999: BNL's 1st Grammy nomination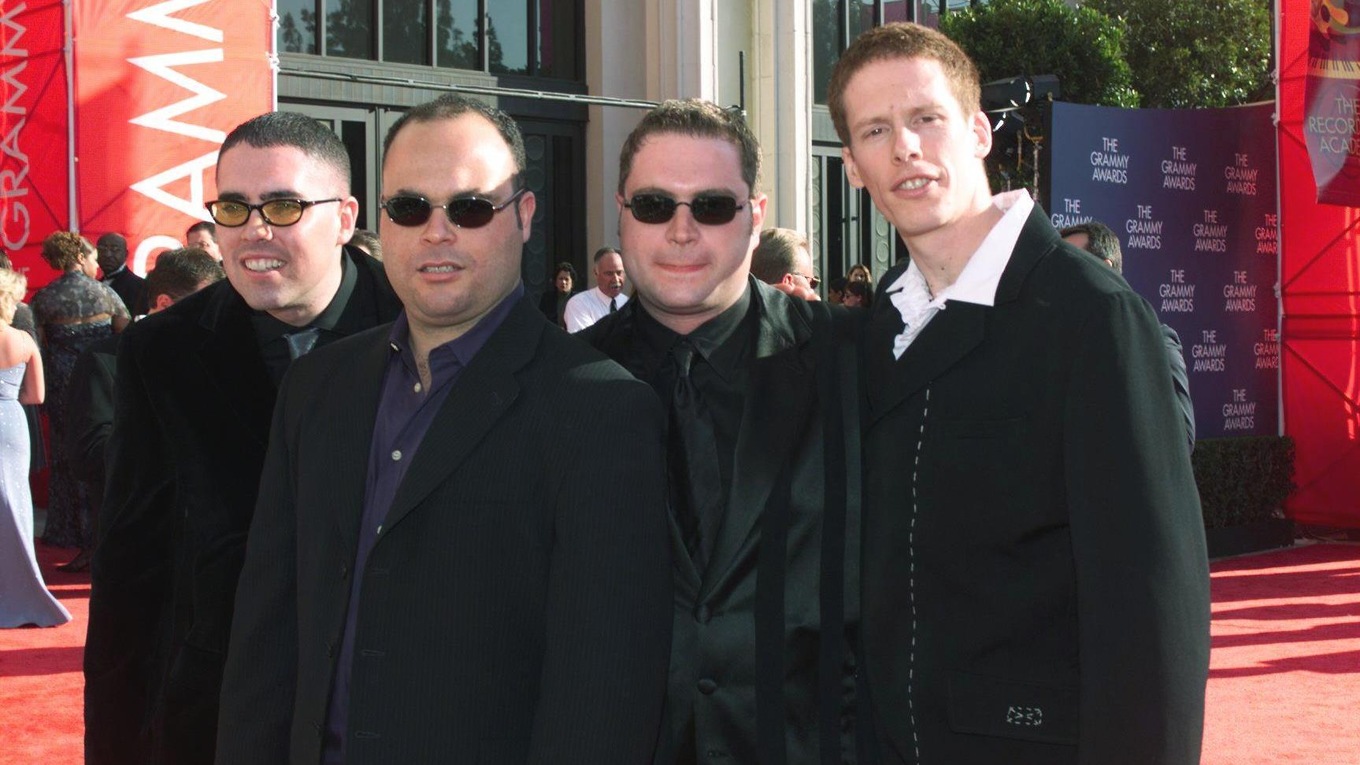 Robertson: We were fortunate because we had such huge success in Canada that it was almost a trial run for American success. We went down there knowing that it could go away at any moment, so we really knew to savour it. I walked up to as many people as I could and introduced myself.
Creeggan: I remember meeting Oscar Peterson, Buffy Sainte-Marie, Geddy Lee.
Robertson: Not to mention Usher.
---
1998: 'It's all Been Done'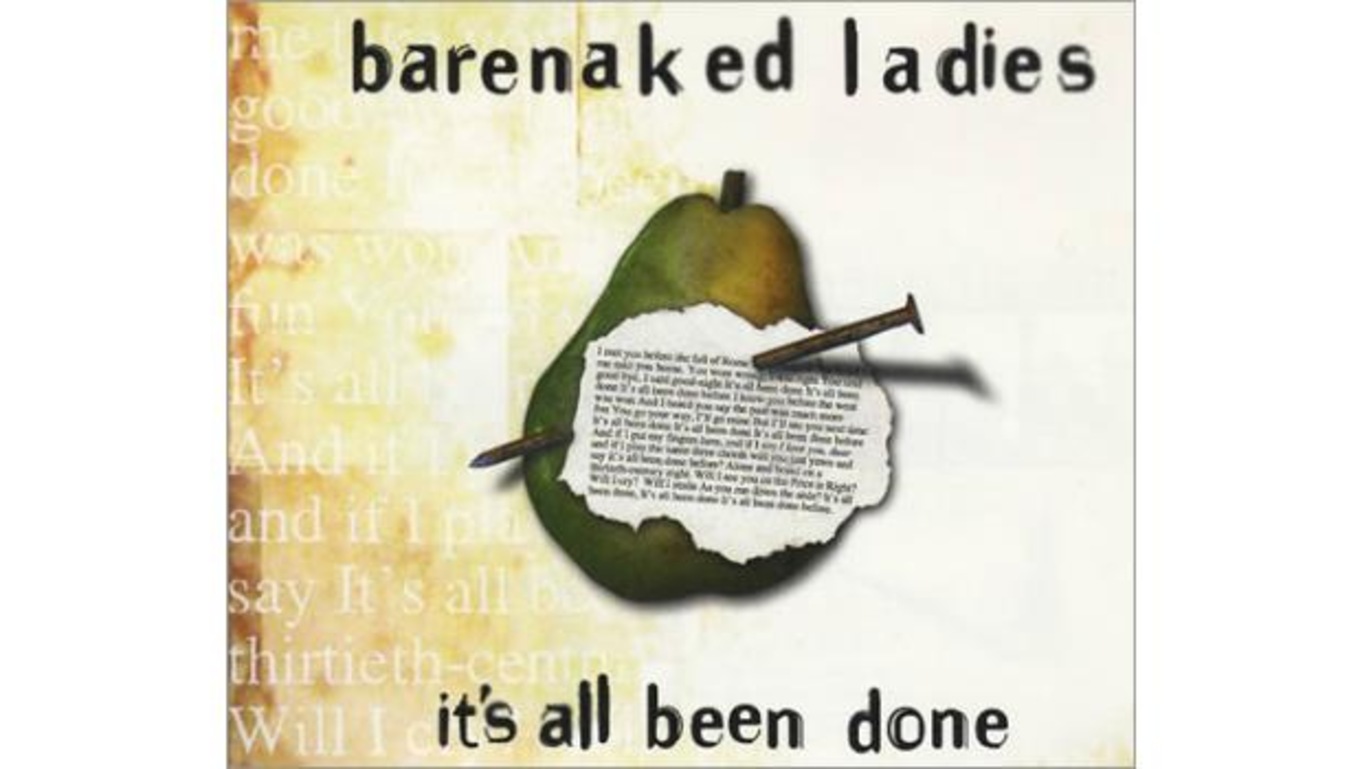 Robertson: This was one of my first guitar solos. I was kind of anti-solo before that.
Creeggan: I remember, because it was all bass solos before then, and I had to step down from the solo chair.
Robertson: But this song kind of screamed for it.
Creeggan: And we had a vision for the video where you would be playing the guitar while water skiing.
Robertson: I wish me made that video. That would have been so deadly.
Creeggan: But we probably couldn't afford to put a guitar behind a boat back then.
---
2000: 'Too Little Too Late'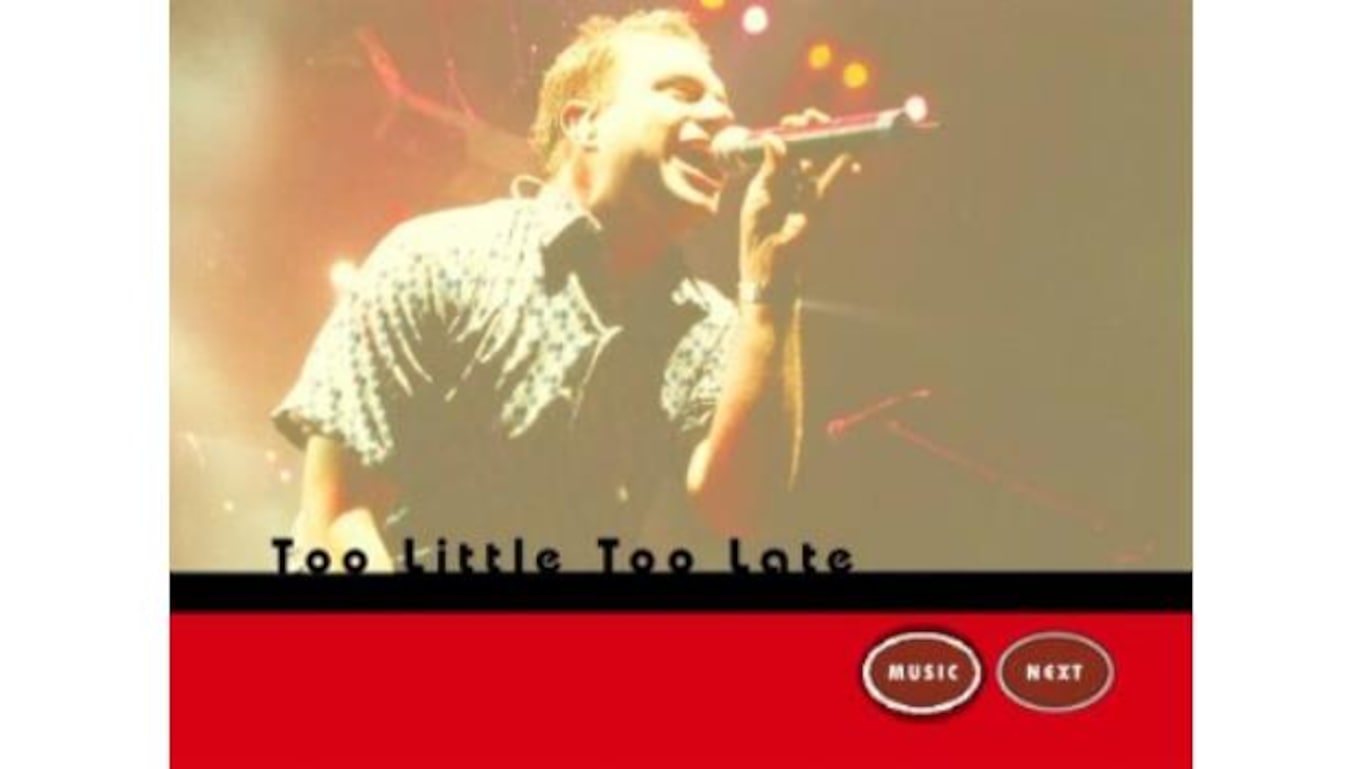 Robertson: We recorded "To Little Too Late" with our pal Jim Scott, who you may have heard of from recording everything else that's won a million Grammys: Chili Peppers, Dixie Chicks, Tom Petty.
Creeggan: He made us feel like we were the best band on Earth.
Robertson: And ... we are. But he was the first person to make us feel like we were.
Creeggan: That whole record [Maroon] was the most listening after we did takes than I've ever done. We would just do takes and sit there and listen over and over again and then you would start hearing the value.
Robertson: I remember coming in after a take and feeling frustrated, like,"What do we try now?" And Jim just said, "I'm gonna play this track for you and then we're all going to high-five and dance." He was just good vibes all the time.
---
2003: Getting political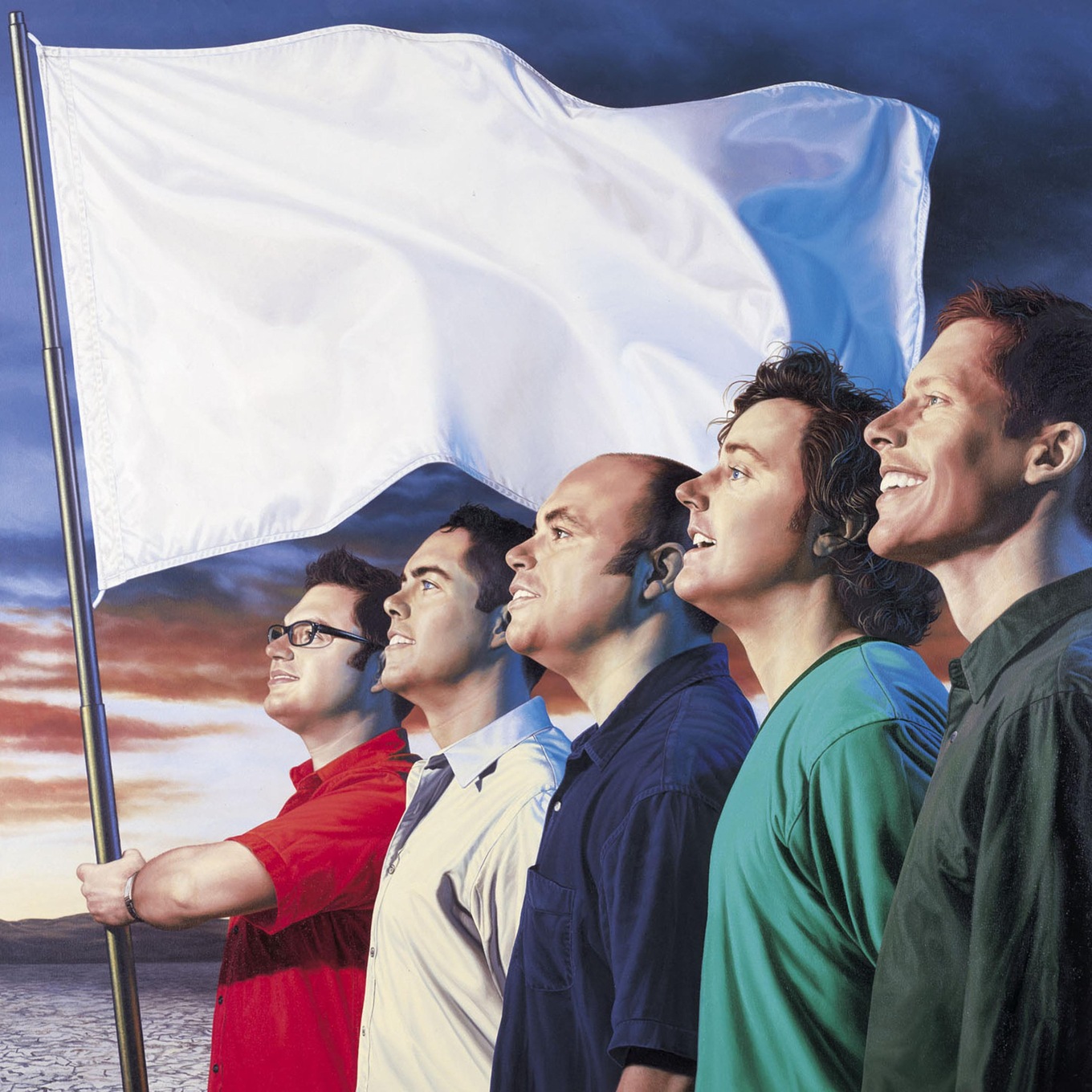 Creeggan: On Everything to Everyone, we wanted to start expressing ourselves politically. We were aware of the risks of that, though, that it might alienate our fans, the industry, and I think that's why we called the record Everything to Everyone. We were fed up.
Robertson: We're raising the white flag. We're going to do what we do and just say whatever you want about it.
---
2002: Salt Lake City Olympics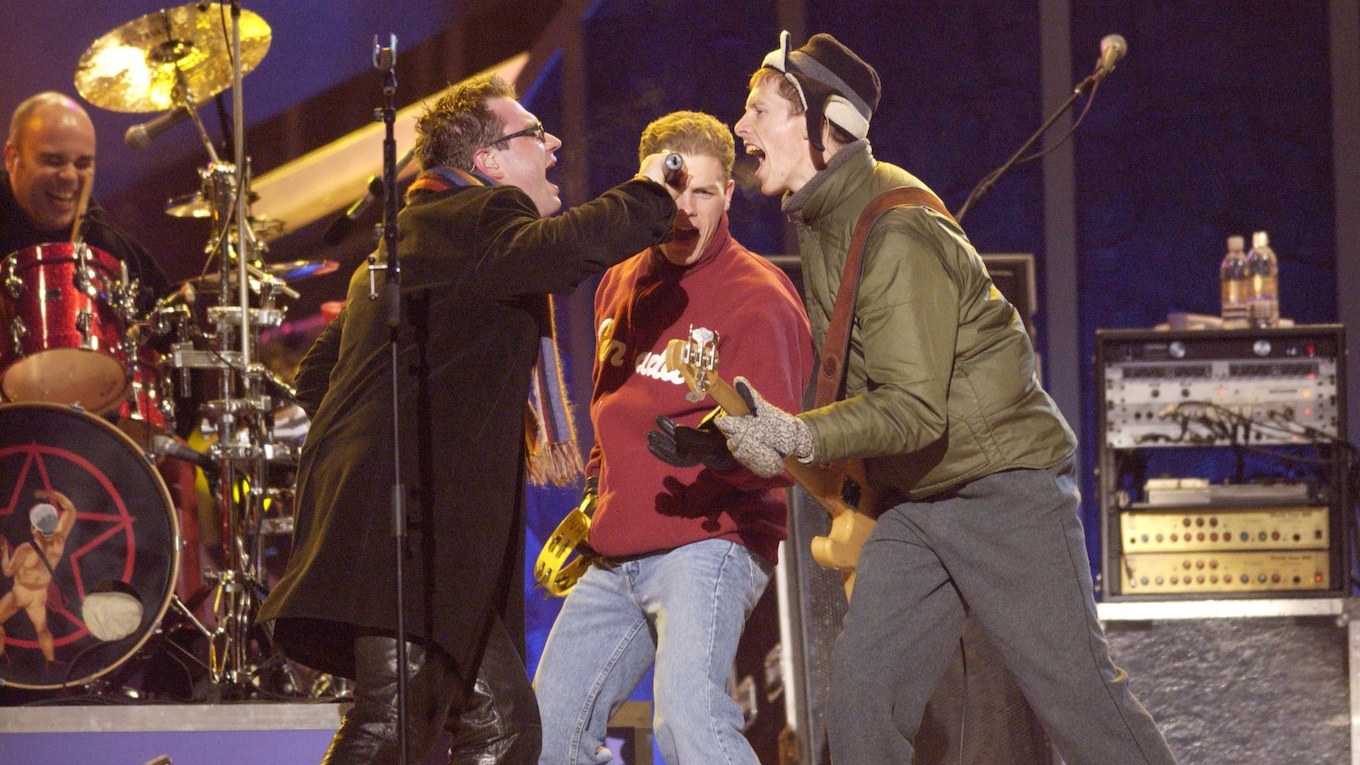 Robertson: It was such a great time, it was such a great energy. Jamie [Salé] and David [Pelletier]'s story was so bizarre, and when we got down there it had exploded, the whole controversy with the French judge, all that. So we thought, let's just invite them up onstage and let them have a good time and get away from the controversy. I think they were so ready to rock, they just came up and had a blast.
Creeggan: David Pelletier should be in a rock band. He was only playing the tambourine, but he played it with such integrity and intensity. Gold medal performance.
Robertson: I did that whole gig with a speed-skating uniform under my clothes. It wasn't until the last song that I stripped down to it.
Creeggan: You fit right in.
Robertson: I made that uniform look so good.
---
2004: Independent again, Barenaked for the Holidays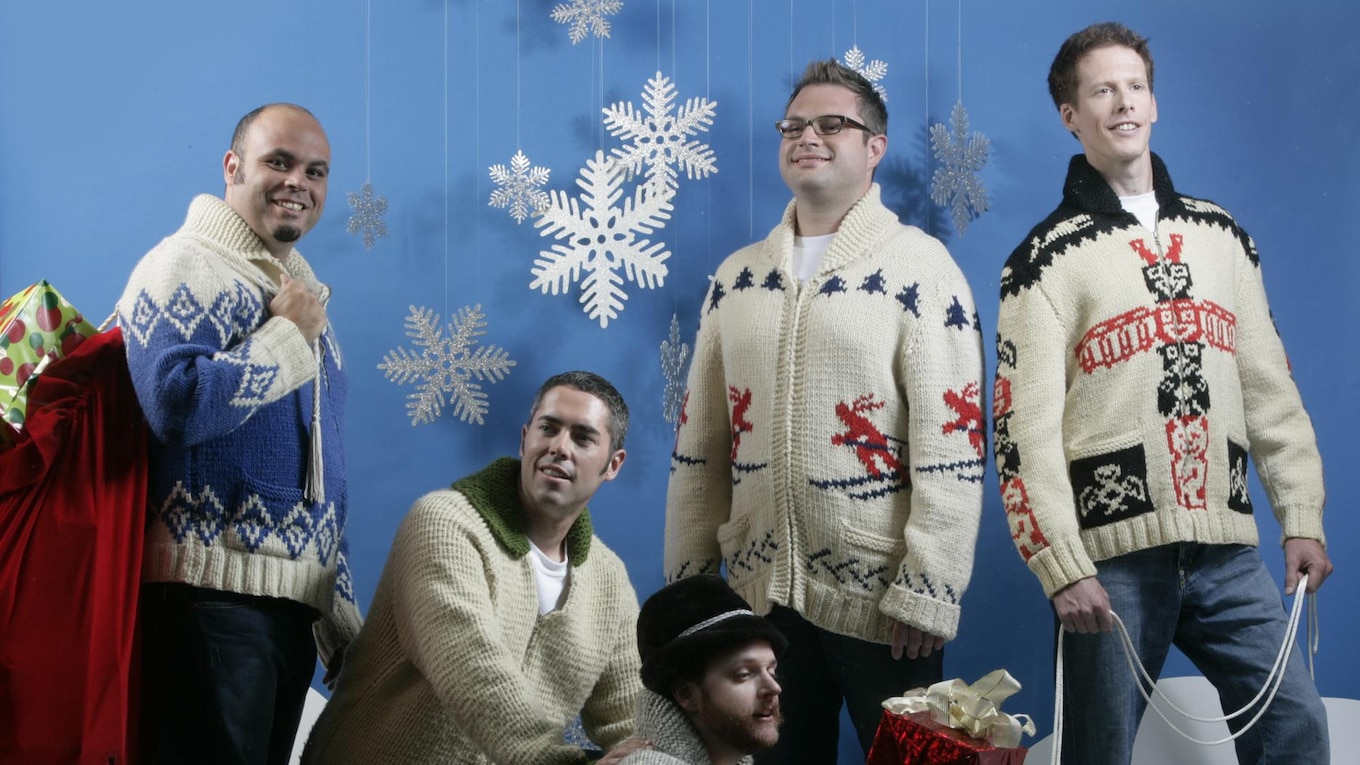 Creeggan: We recorded that in July, as most Christmas records are recorded.
Robertson: It was a good time for the band. We were taking the reigns of our career, doing fun projects like this. And we were determined to not do a typical holiday album, though, so we wrote a bunch of original material, and we've had tons of positive feedback from that record.
---
2006: BNL had a NASCAR car?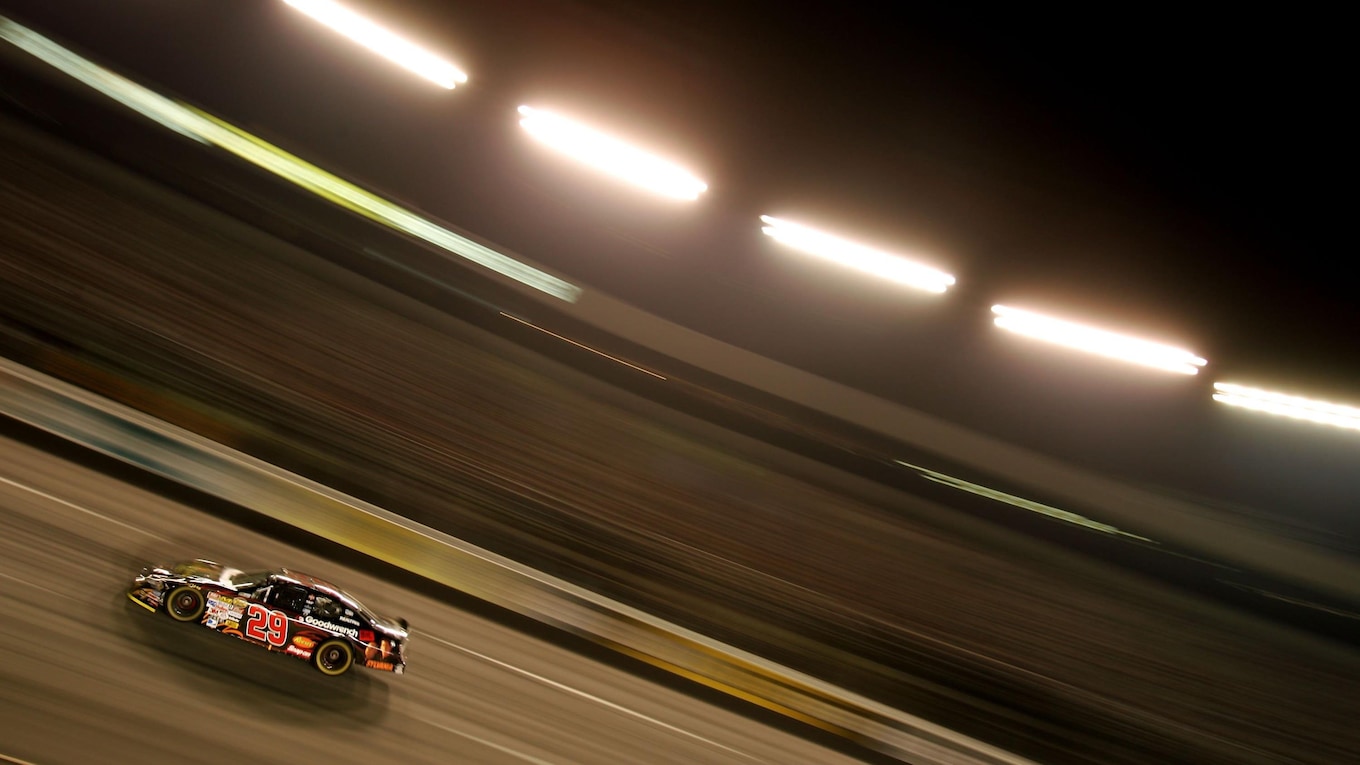 Robertson: We sang the national anthem and performed in the centre of the NASCAR ring. We knew nothing, we still know nothing, about NASCAR.
Creeggan: I thought they turned left and right, but they don't, they just turn left. That was incredible, though, it was a real slice of Americana.
Robertson: The image of the band was plastered on number 29, Kevin Harvick's car, and he ended up winning the race. Like this crazy come-from-behind victory, but we had already left and were back at the hotel because we had no idea what was happening.
Creeggan: It was such a powerful experience. We had to sing the anthem at exactly the right tempo so the jets and fireworks would go off just at the right time. A lot of pressure and a bit overwhelming. Then we got to go in the pace cars and I was crapping my pants. So much fossil fuel energy going on.
---
2007: Ships and Dips cruise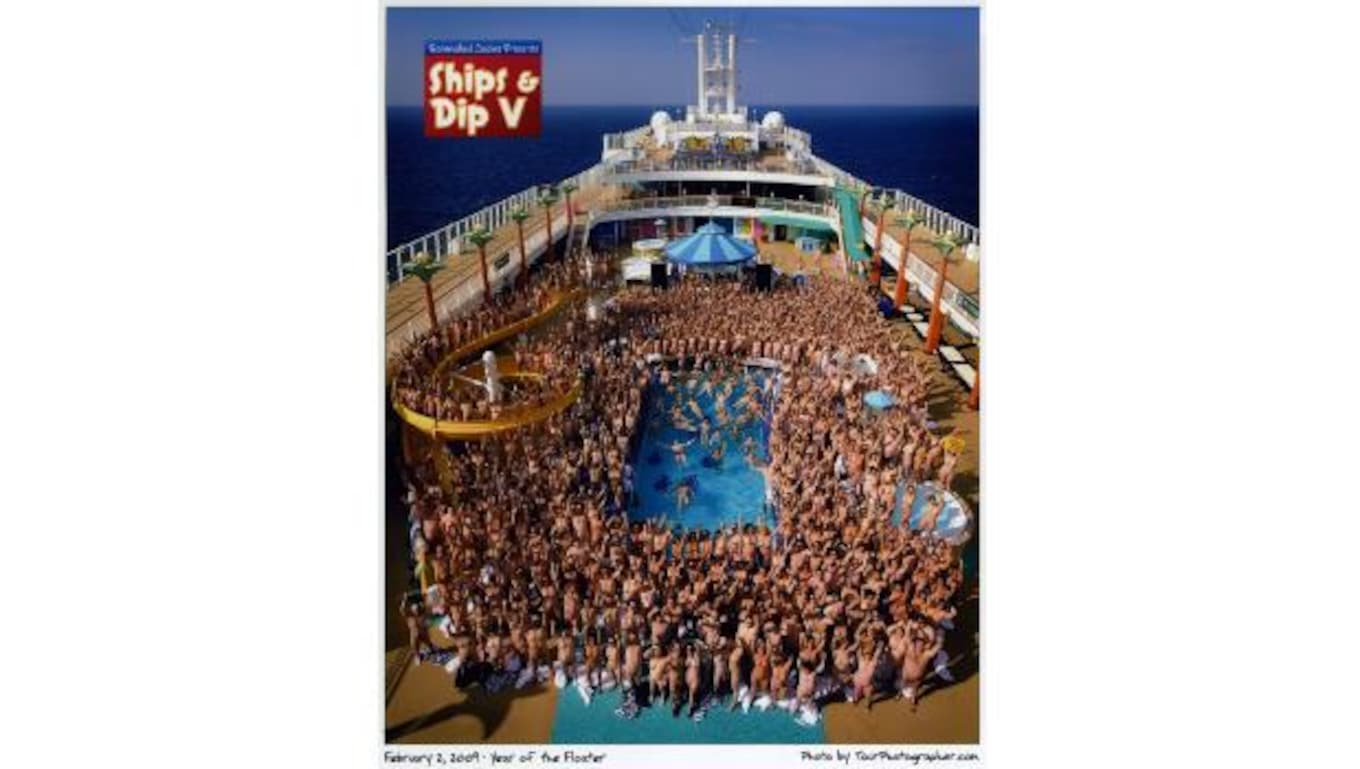 Robertson: We went into this notion of cruises with a lot of trepidation, like, "Do I want to be trapped in a floating mall with the biggest Barenaked Ladies fans in the world for a week?" But it ended up being so much fun.
Creeggan: We made the commitment that if we're going to do it, let's just make it the most fun thing you could possibly do.
Robertson: We have all our friends, and it's basically a floating music festival. Every year we've done it has been great. And on each cruise we do a group naked shot — 800 people posing naked on the upper deck. It's so hilarious. It turns out we have fans of all different shapes and sizes. You will see them in the shot.
Creeggan: High def.
---
2007: The Big Bang Theory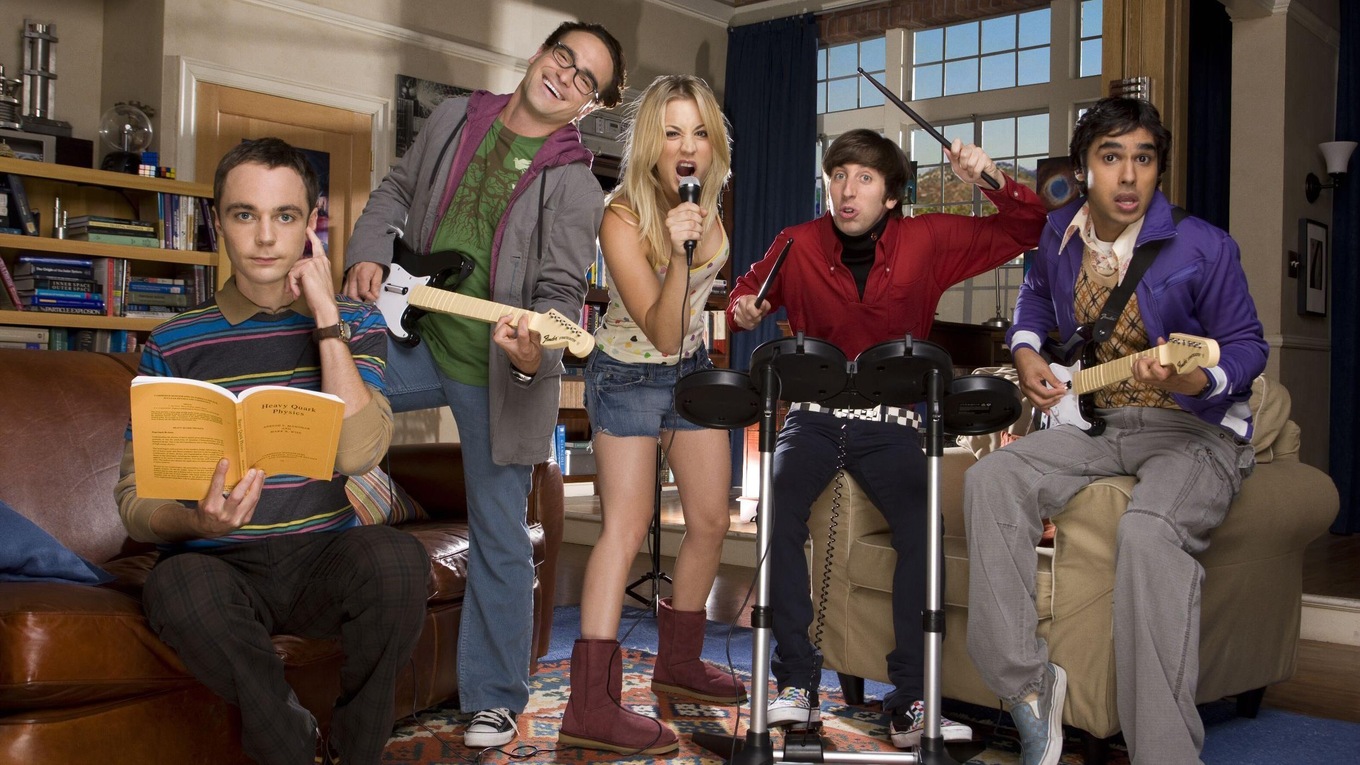 Robertson: It was a really awesome thing to get involved with and such a pleasure, but the offer to write the theme song came on the heels of several television and film disappointments where we had been asked to write a song, worked really hard, just to be passed over for Counting Crows or Jack Johnson or whoever. So when we got called about The Big Bang Theory, I had my back up and said, "How many other people have you asked to write this song? I'm on vacation and if there are 30 other people submitting, I don't want to waste my time." They paused, then said, "We really like you guys and want you to write it, we haven't asked anyone else." The way people have embraced the theme song has been great, and it's a huge hit in our live shows, surprisingly.
---
2008: Snack Time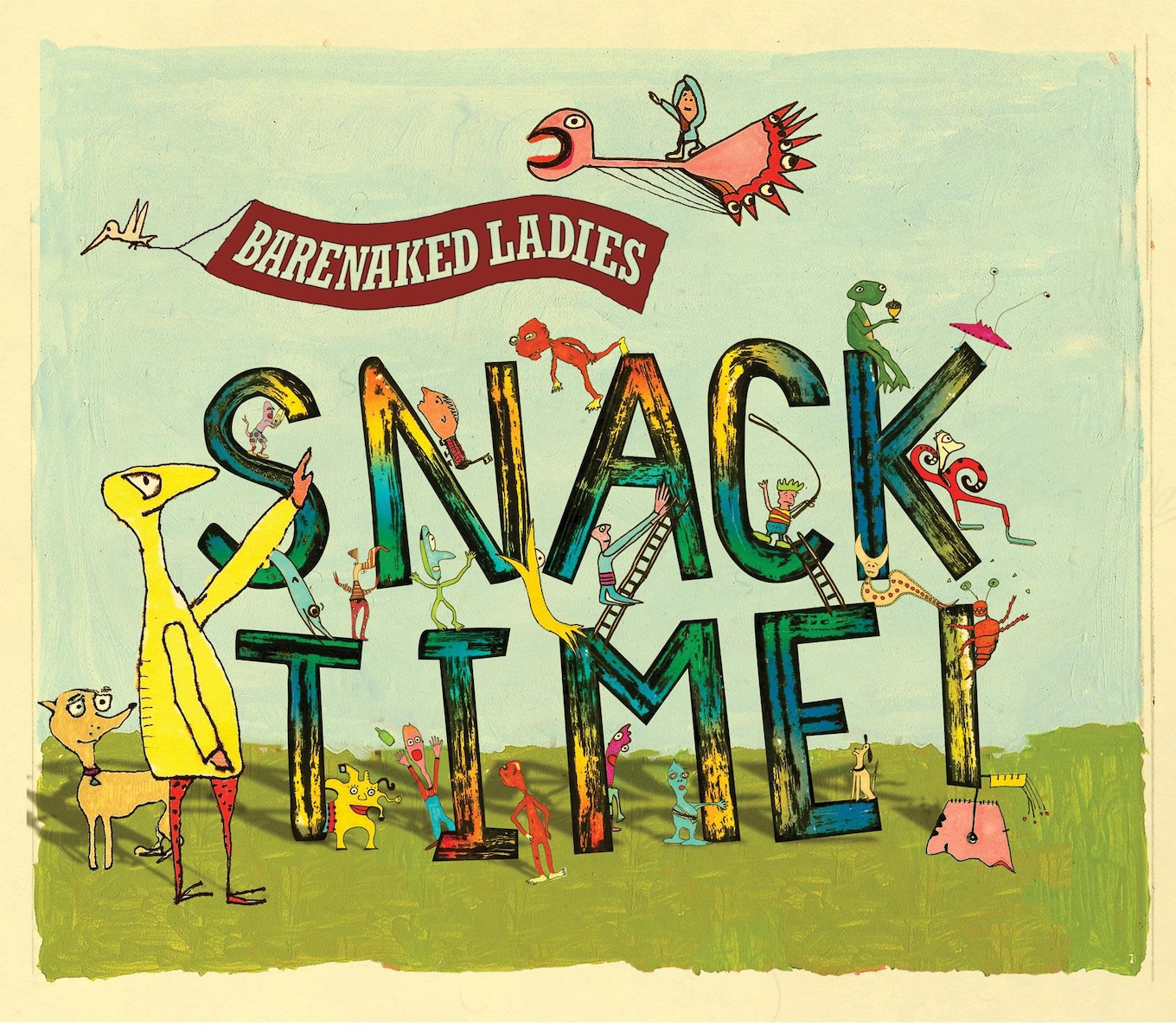 Robertson: We get a ton of compliments on Snack Time, our kids' record. We're all parents so it was important for us, because we know when kids are into something, they play it over and over and over. We've had so many parents saying thank you for rescuing us from the Wiggles and Barney and all that crap.
Creeggan: We had a lot of fun with that, too. Because it wasn't an album that was defining our sound for that year, we were able to follow the genres more closely. Normally we would reference punk or new wave, but here we could say, "Let's just do a new wave song."
---
2009: Steven Page leaves the band
Robertson: It was an incredibly tumultuous and difficult time, but at the same time it was about moving forward for us. It was certainly difficult but it facilitated a change. Parting ways with Steve put a button on 20 years of work together and that was really hard and difficult to imagine. It was a scary change to undertake, but once we took it, everything started falling into place and moving in the right direction. It was a move a long time in the works but everyone was afraid to make it. I'm glad we did though.
We don't have to turn our backs on all the stuff we did together, though. I'm still very proud of all that material.
---
2010: All in Good Times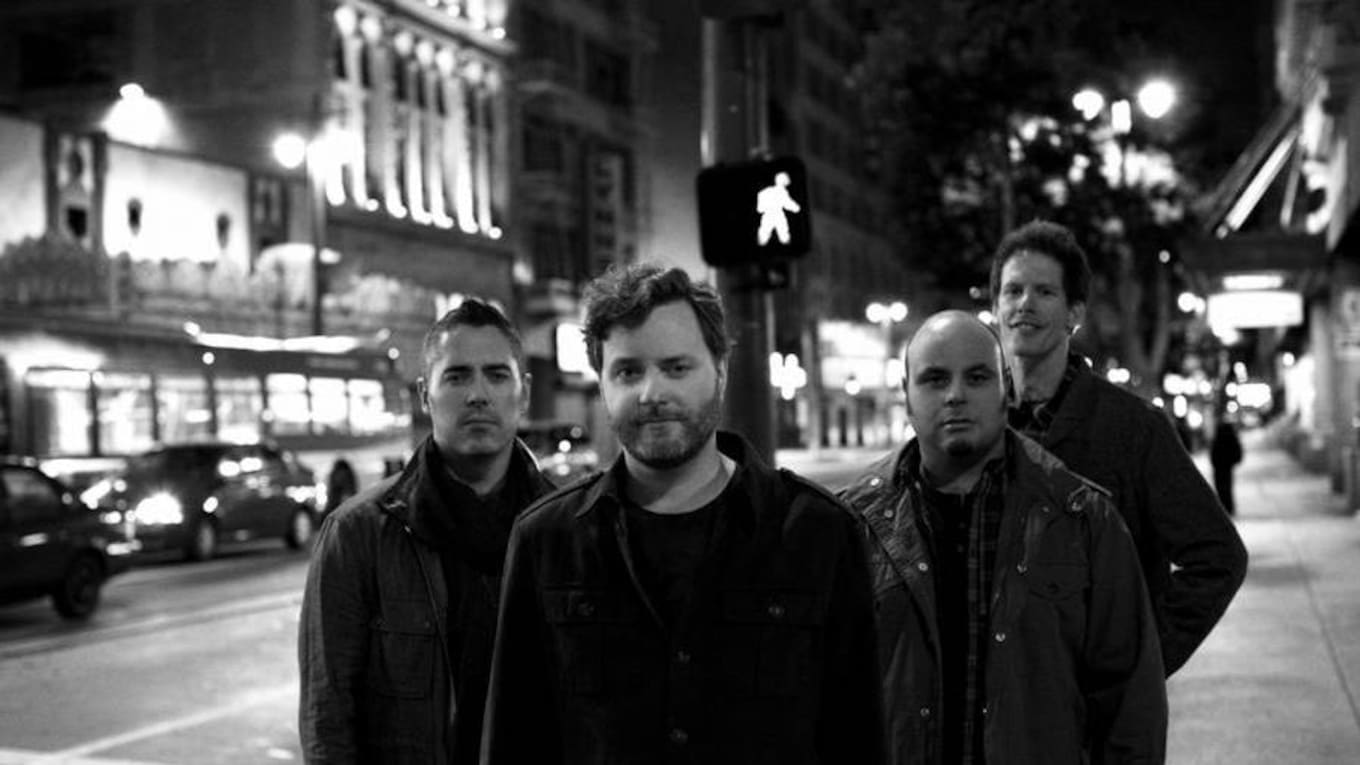 Creeggan: We didn't really know what we were going to do after Steve left, so we went back to the drawing board. Creatively, we didn't have a road map so on this record it was a very collaborative thing because we were starting from nothing. I have fond memories of that record, just the mixture of being nervous about how it would come across and the excitement of creating something new.
Robertson: We were guilty of overthinking that record, about how people would feel about it, how we would approach it. We did months of rehearsing and agonizing over the whole process, but when we just started doing it, made the record, got out and played live, it was really quite natural. The two decades of playing together just fell into place and felt really good. It was a nerve-wracking change but one we rose to. It was kind of a miracle we just stood on our feet again after that whole thing [with Page].
---
2010: Vancouver Olympics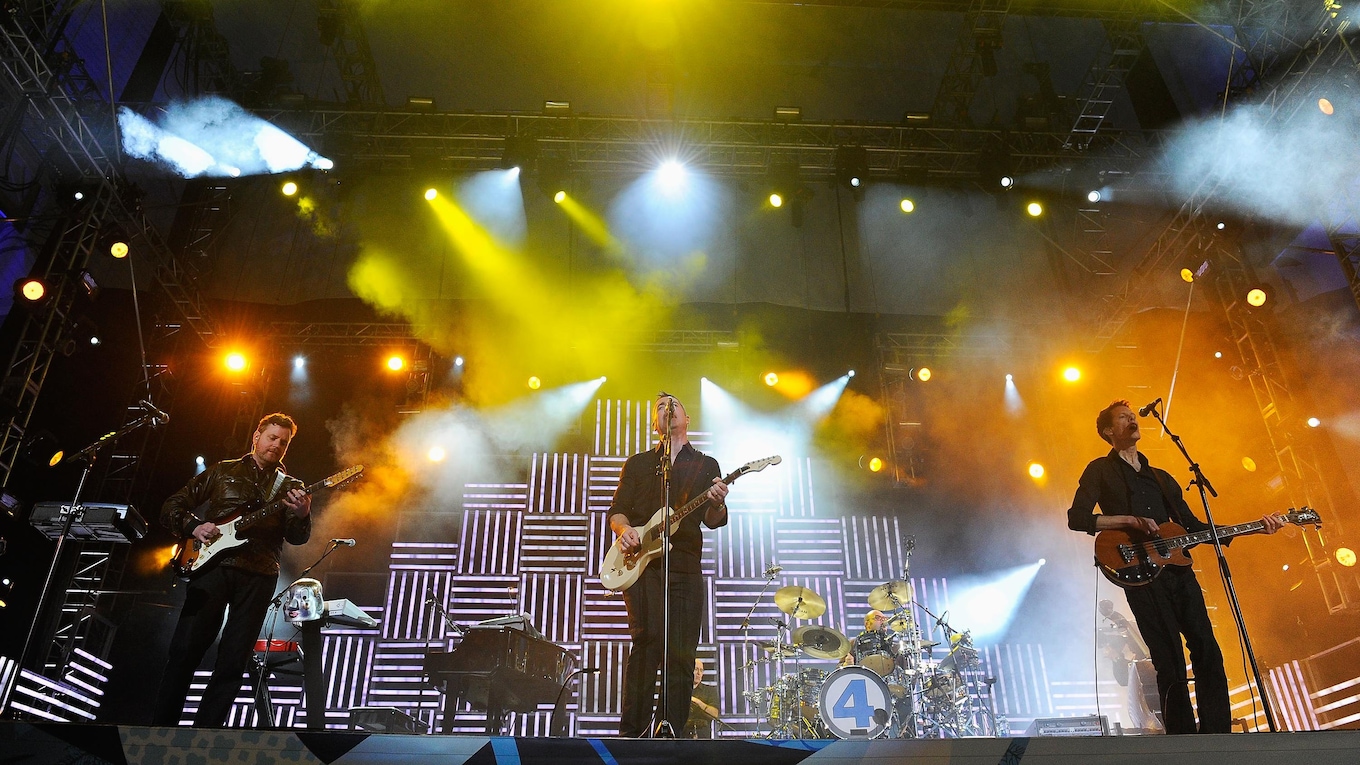 Robertson: We went out to Vancouver on the heel of a bunch of shows we played for the first time as a four-piece, and we were feeling confident and strong. In Vancouver, we ended up playing a bunch, maybe five or six shows.
Creeggan: It was an exciting time to be there. The whole city was buzzing.
Robertson: For us it was a triumphant return.
---
2013: 'I.S.S. (Is Somebody Singing'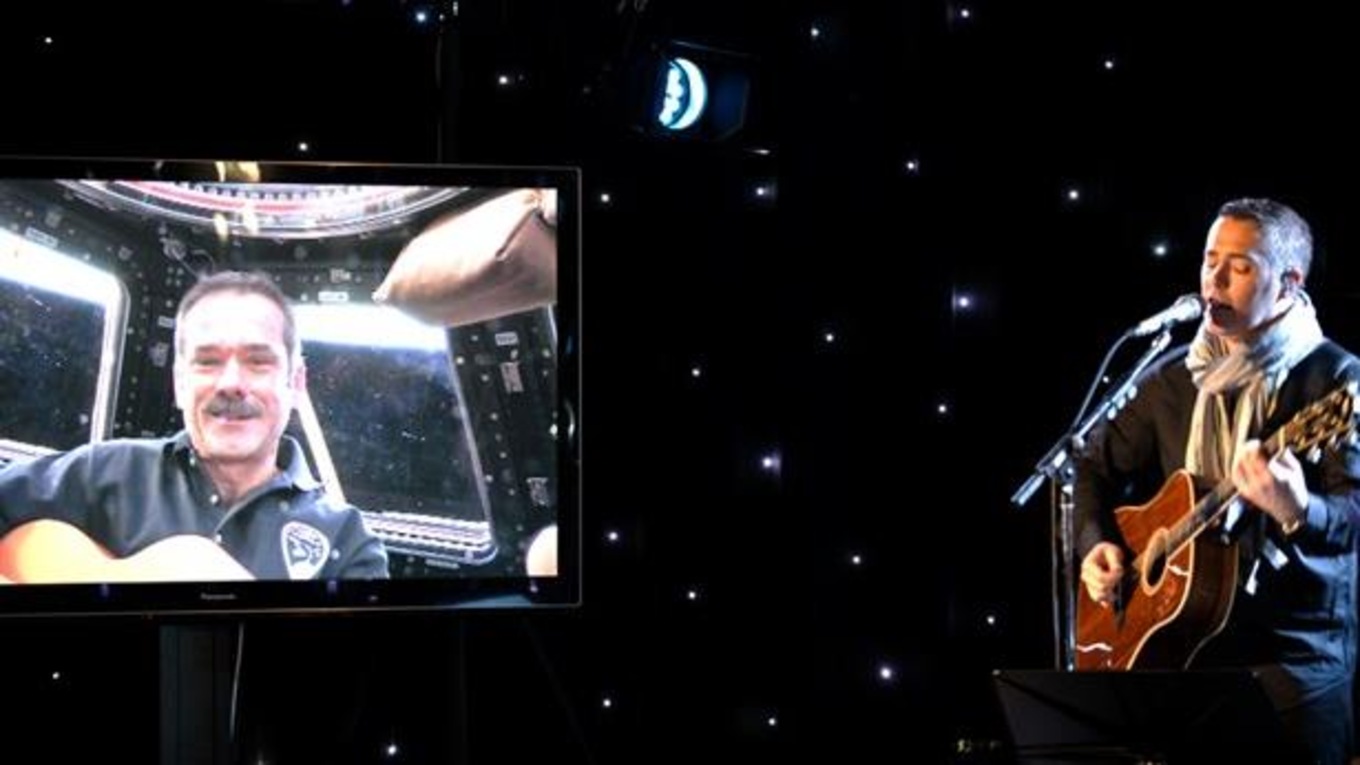 Robertson: Honestly, I thought I was doing Chris Hadfield a huge favour by co-writing this song he was going to record on the ISS, but then it just took on this whole life. I am just grateful to be a dust mote on Hadfield's intergalactic coattails. The way the song resonated with people across the country, I mean, friends reached out to me and were like, "I'm standing here with tears streaming down my cheeks, I'm so proud of you." It was just an overwhelmingly positive experience.
---
2013: 'Boomerang'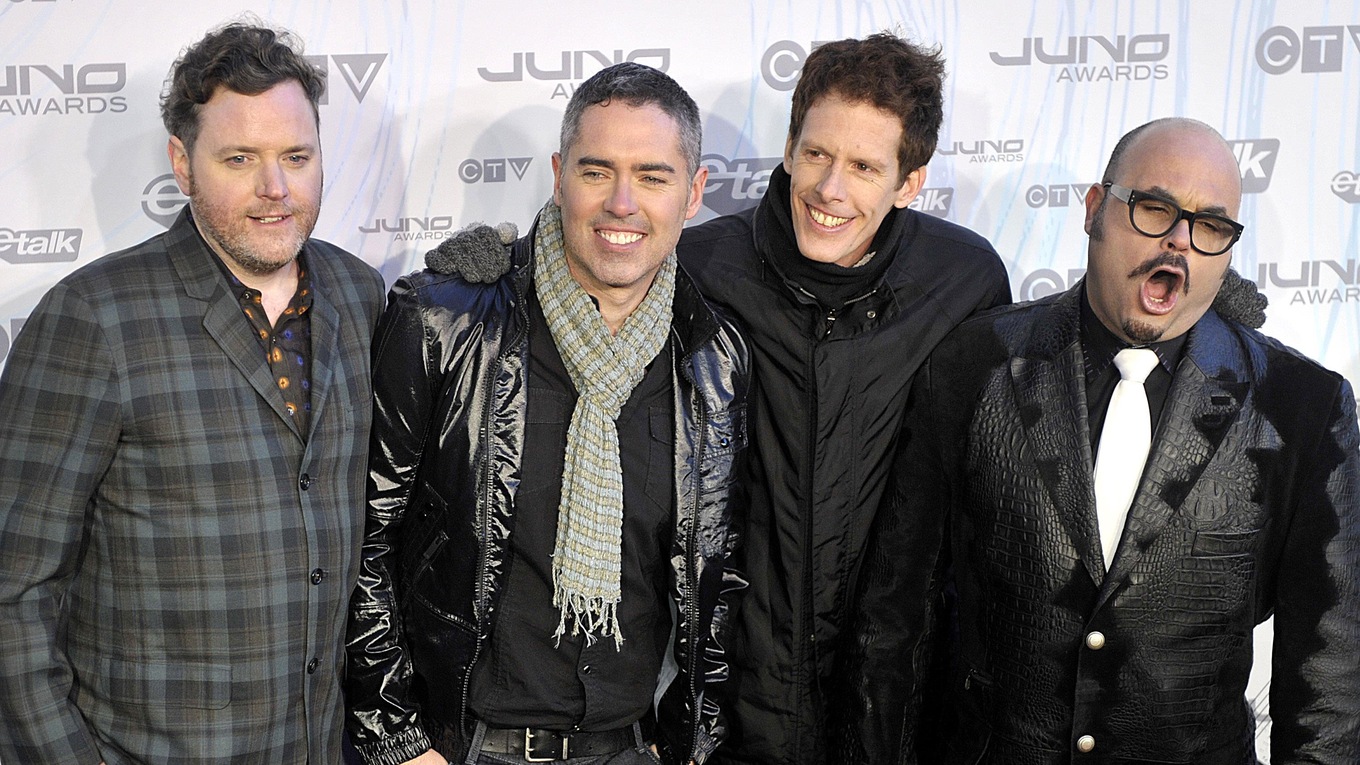 Robertson: "Boomerang" was the first song we wrote for this album, but at first, we didn't even know how we wanted to approach this group of songs. The way people are consuming music is changing, so at one point we were like, "Why don't we just record a couple songs and put them out, then record a couple more and put them out? Then as we got closer and closer to doing that, we had more and more songs, so why not make a record?
The way songs are grouped on an album and read as a statement as to where the band is at is still important to me, even if it's not to the listener so much any more.
Creeggan: Making a record still means a lot. The fact that Rush on 2112 said, "We want to take you on a journey," meant a lot to me as I was discovering music.
---
2013: Grinning Streak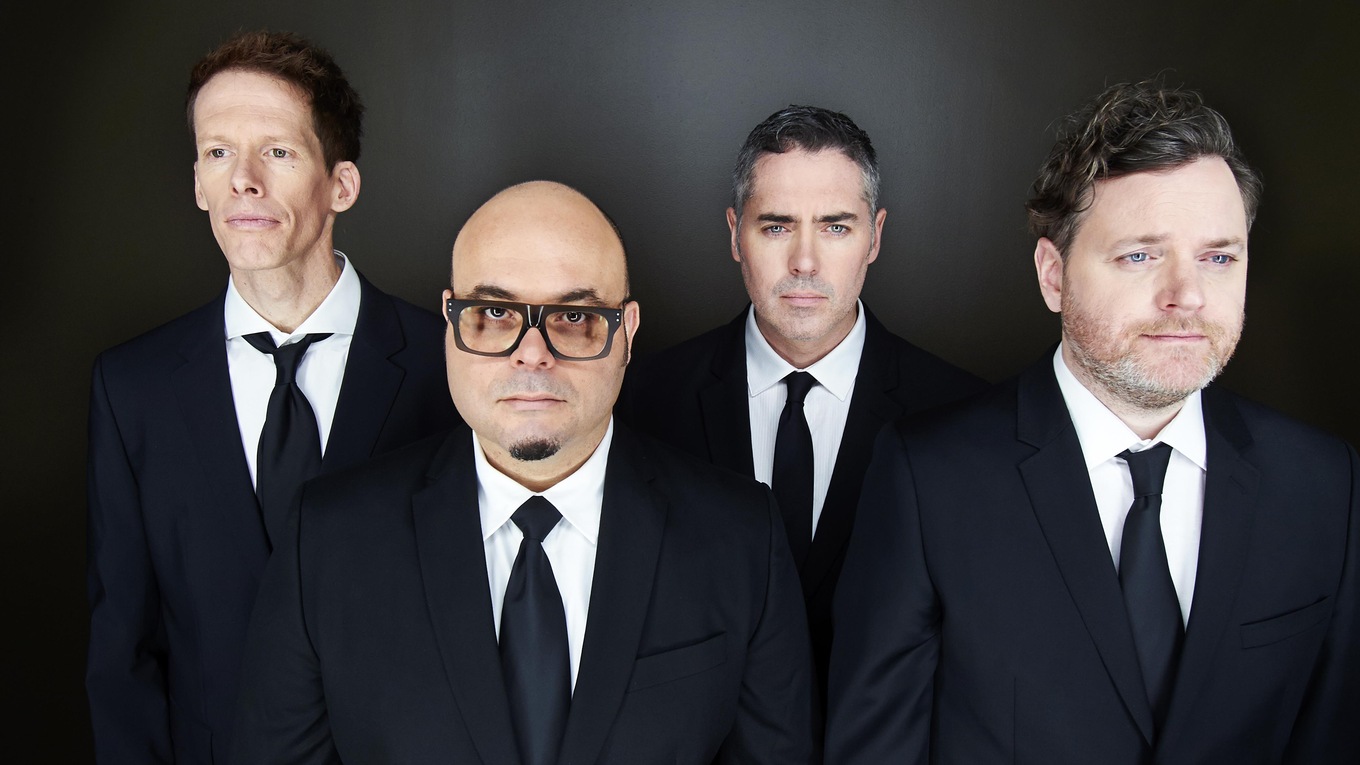 Robertson: Really, the best way to celebrate 25 years of being in a band is to start another year of being in a band, with a new record, new concert tour and just to continue moving forward.
More to explore:
First Play Live: Barenaked Ladies and the Persuasions