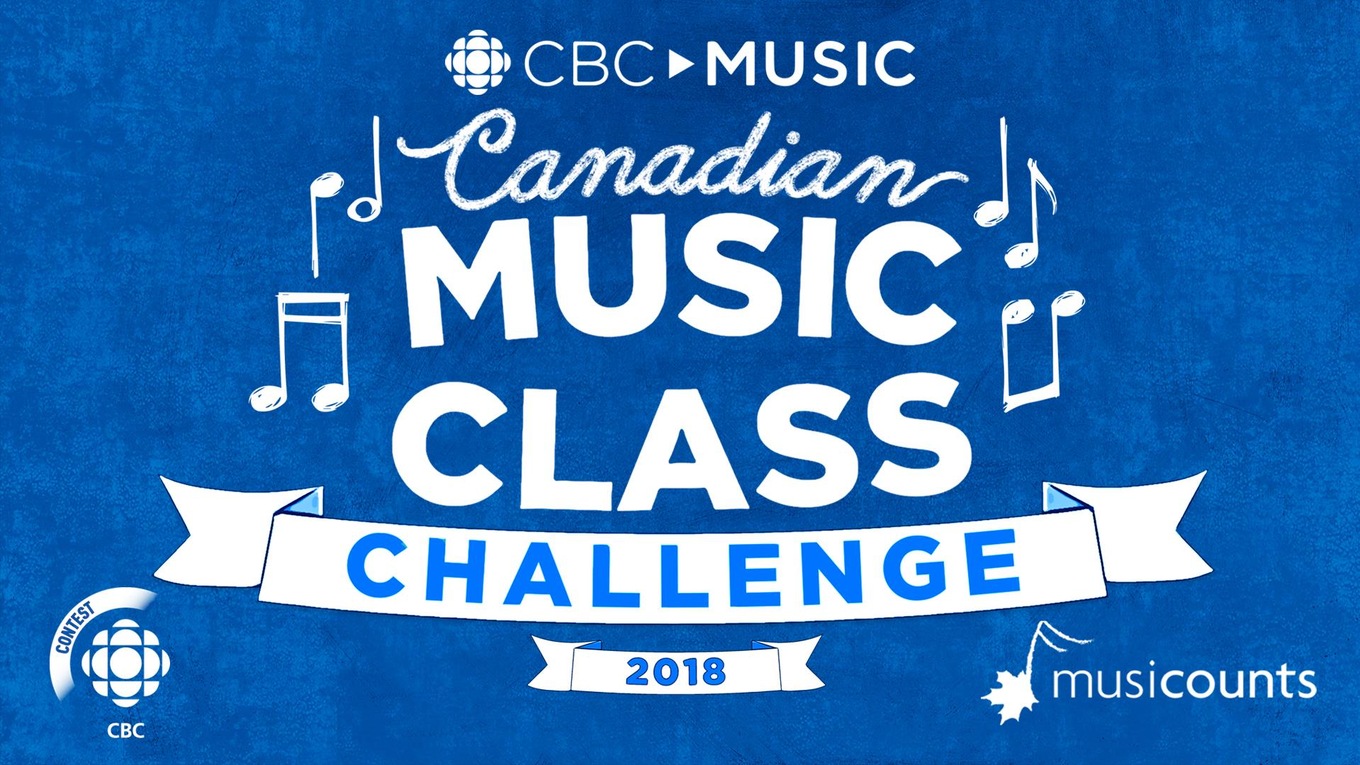 The Canadian Music Class Challenge is back! As of Tuesday Aug. 28, the registration period is officially open. Video submissions begin on Oct. 2, deadline for submissions is Nov. 27. Winners will be announced on Dec. 18. Sign up here:
Every fall season, CBC Music and MusiCounts — the charity of the Juno Awards — launch this contest to engage music classes across the country. Our goals are threefold: first, we want kids to learn Canadian music in the classroom; second, we want to draw attention to the exceptional work of music teachers in this country; and finally, we want to reinforce the importance of music in a well-rounded education.
So how does the Canadian Music Class Challenge work? Each year we pre-approve a list of Canadian songs. We ask music teachers to pick one and have their class learn a cover version. Once a class performance of the song has been captured on video, it gets uploaded to CBCMusic.ca. We post it on our YouTube channel. Our judges choose the winners, who each get $5,000 in new music equipment, a winning plaque, and lots of exposure on CBC. Check out our prizes here.
We even have an early bird registration prize this year! If you register your class or classes before Sept. 11, you could win one of four Marshall Bluetooth speakers.
Last year, hundreds of music classes entered from every province and territory in Canada. And by "music class" we mean music clubs, after-school music programs and traditional school-board programs. We encourage teachers to enter the challenge no matter what the playing level of their class is. Through CBC's digital, radio and television platforms, we will showcase a variety of playing abilities, and tell the stories of communities enriched by music.
The deadline for video submissions is Nov. 27. Good luck, and have fun!

If you have any questions, read through our FAQs, and please don't hesitate to contact us at musicclass@cbc.ca.
Related:
What is the Canadian Music Class Challenge?
Check out the songs for the Canadian Music Class Challenge for 2018
Check out the prizes for the Canadian Music Class Challenge 2018
Canadian Music Class Challenge key dates
Canadian Music Class Challenge rules and regulations
Need new free instruments for your music class? Check out Band Aid