Hand-selected opera gems by the most celebrated dramatic tenor in the world, Ben Heppner. The most familiar arias from the most-loved operas of all time along with opera overtures, intermezzi and choruses. Performances combine the great voices of the 20th century with today's rising stars!
Excitement is building in Joliette, Que., for the Lanaudière Festival's concert performance of Wagner's Parsifal taking place Sunday, Aug. 6, at 5 p.m. at the outdoor Amphithéâtre Fernand-Lindsay.
It will be Yannick Nézet-Séguin's first time conducting the opera, a sort of warm-up for his February 2018 performances of the work at the Metropolitan Opera, where he is music director designate.
Following Thursday's dress rehearsal, a number of the soloists took to Facebook to enthuse about it and post photos.
"Okay, I am the luckiest man alive," wrote baritone Brett Polegato (below) on his Facebook page. "We are midway through the dress rehearsal of Parsifal with L'Orchestre Métropolitain with Yannick Nézet-Séguin working his magic and I'm on cloud nine. What a great cast and great musicians!" Polegato will make his role debut singing Amfortas in this performance.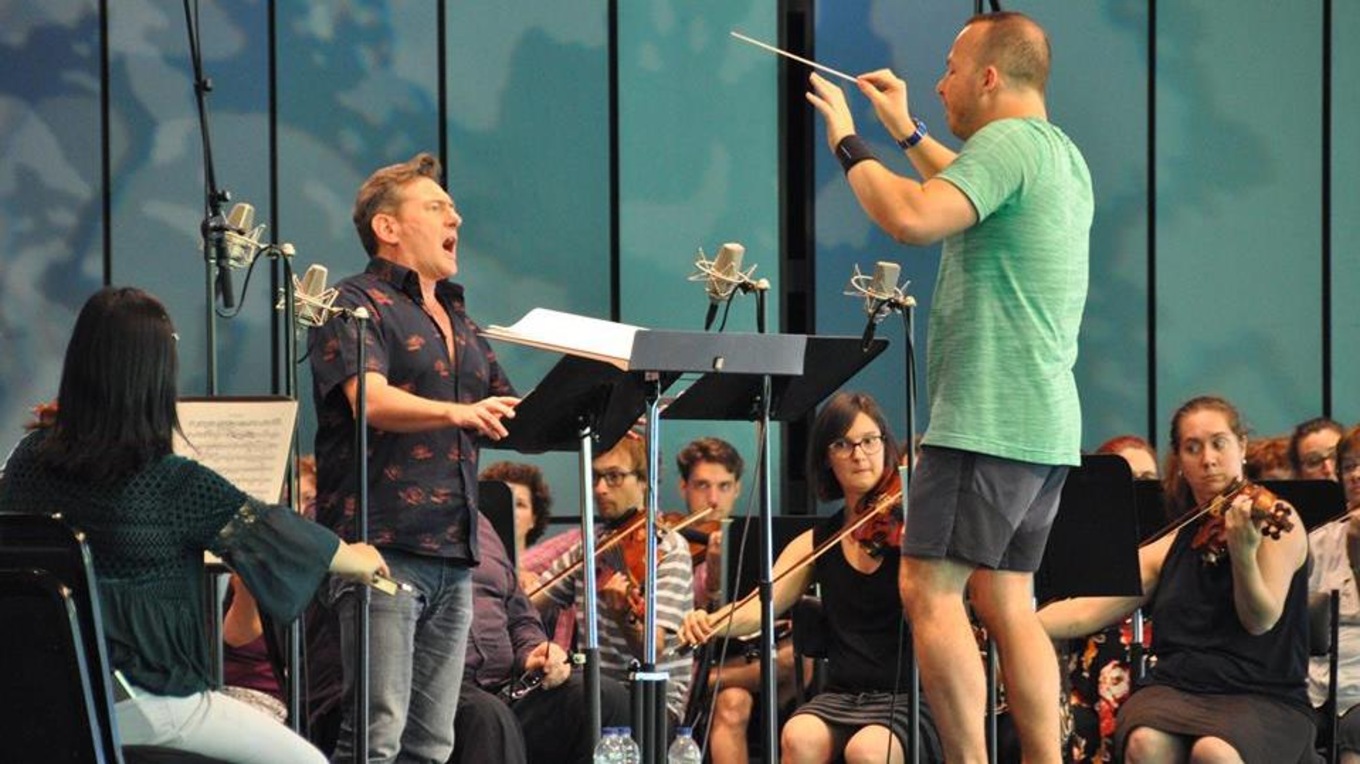 The cast also includes mezzo-soprano Mihoko Fujimura as Kundry and bass-baritone Boaz Daniel as Klingsor (both pictured below). Daniel is a Wagner specialist whose roles include Amfortas, Kurwenal and Gunther. Fujimura's other Wagner roles include Fricka and Brangäne — she'll sing the latter role with the Boston Symphony in April 2018 at Carnegie Hall.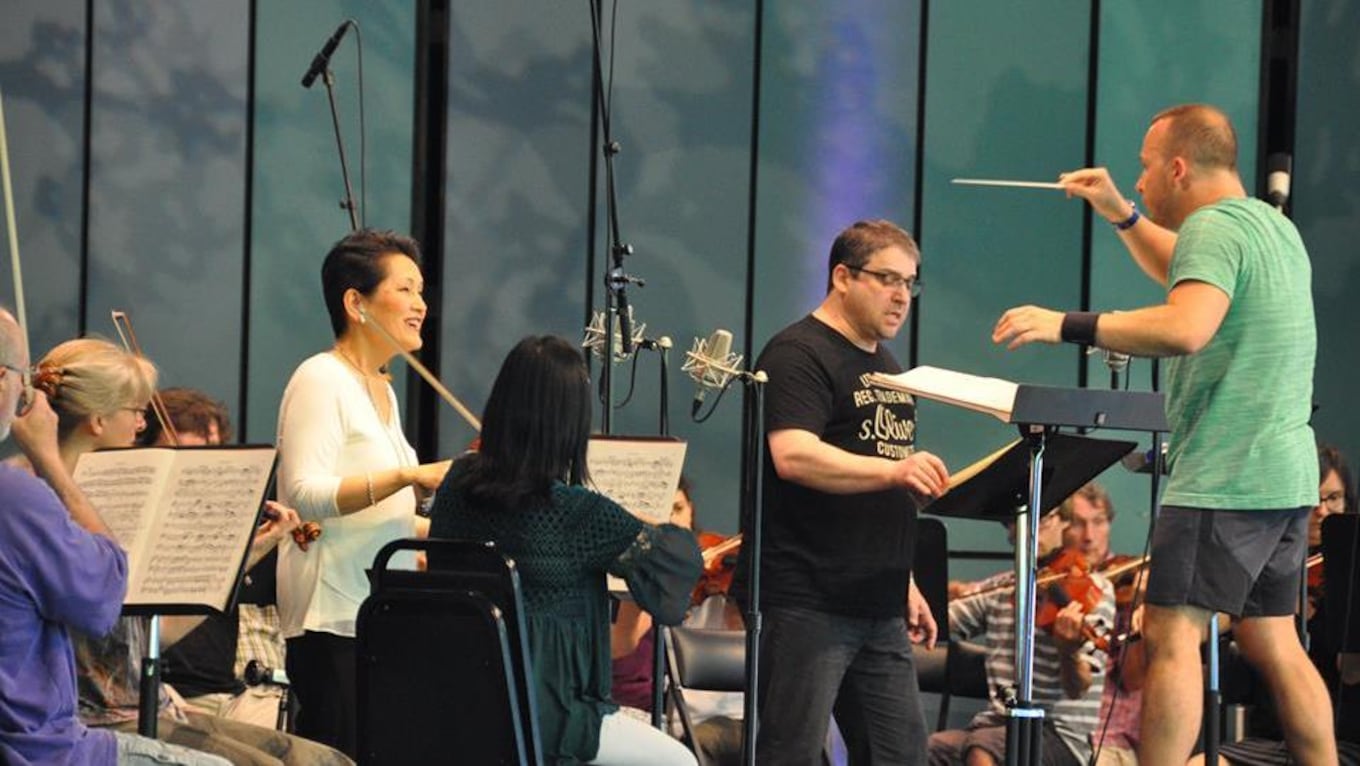 Earlier in the week, orchestral rehearsals took place at Place des arts in Montreal. Nézet-Séguin has been the music director of the Orchestre Métropolitain since 2000.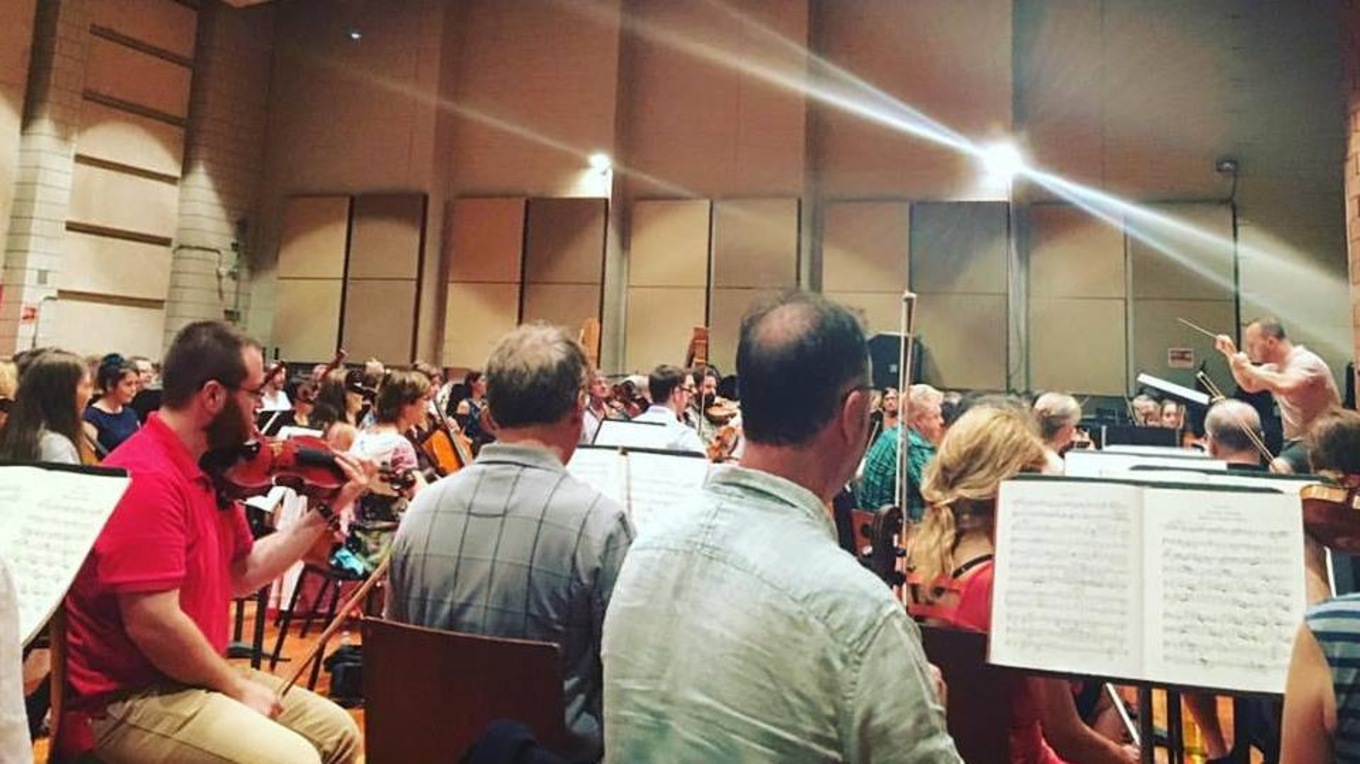 Below, six singers run through the famous flower maidens scene from Act 2. From left, they are: Magali Simard-Galdès, Pascale Beaudin, Chelsea Rus, Myriam LeBlanc, Andréanne Brisson-Paquin and Chantale Dionne.
"Baby's first Wagner," wrote Rus on Facebook. When we asked soprano Beaudin how rehearsals were going, she responded, "So much fun! And loud." (The score for Parsifal calls for four horns, three trumpets, three trombones, one tuba, two onstage trumpets, four onstage trombones, plus a percussion section that includes four timpani, tenor drum, bells, onstage church bells and one onstage thunder machine.)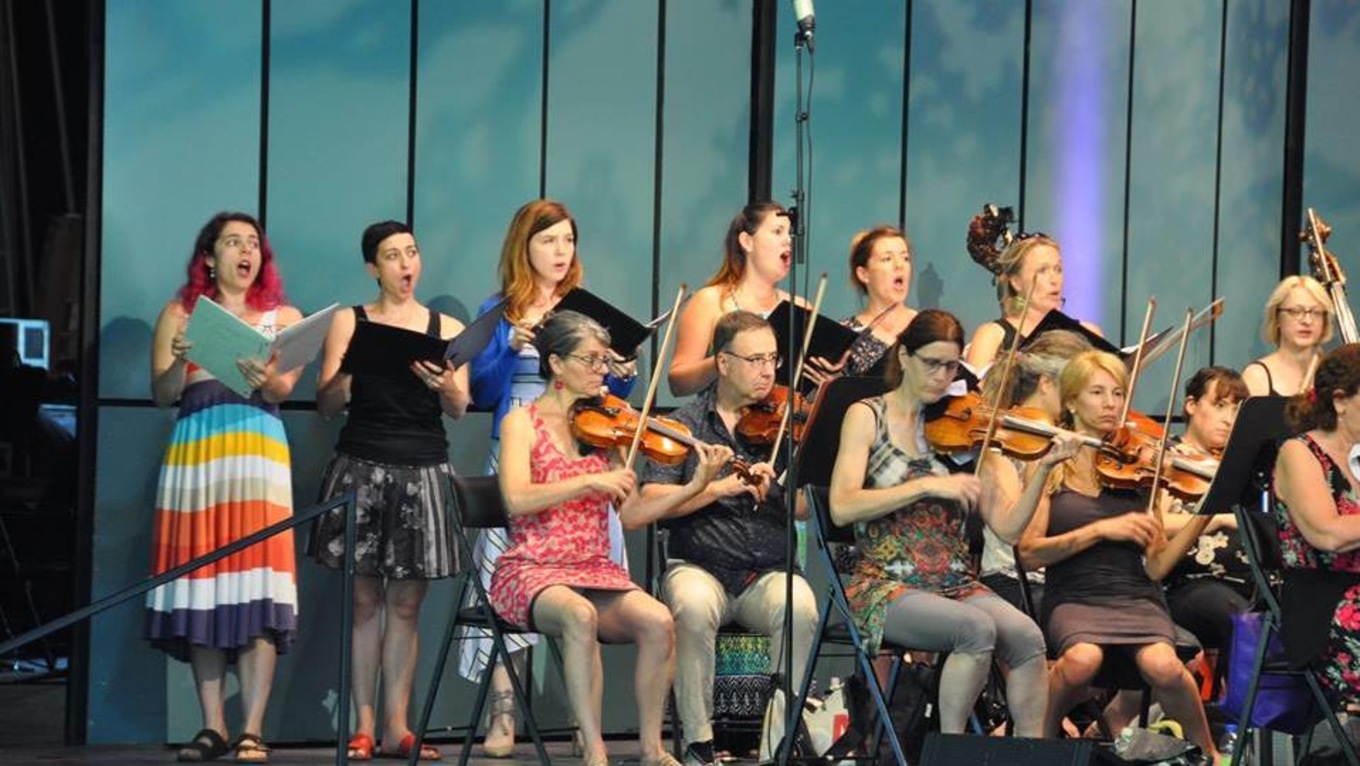 During a rehearsal break, baritone Polegato chatted with tenor Christian Elsner (below), who sings the title role. Elsner has recorded Parsifal with the Berlin Radio Symphony Orchestra under Marek Janowski for Pentatone Classics.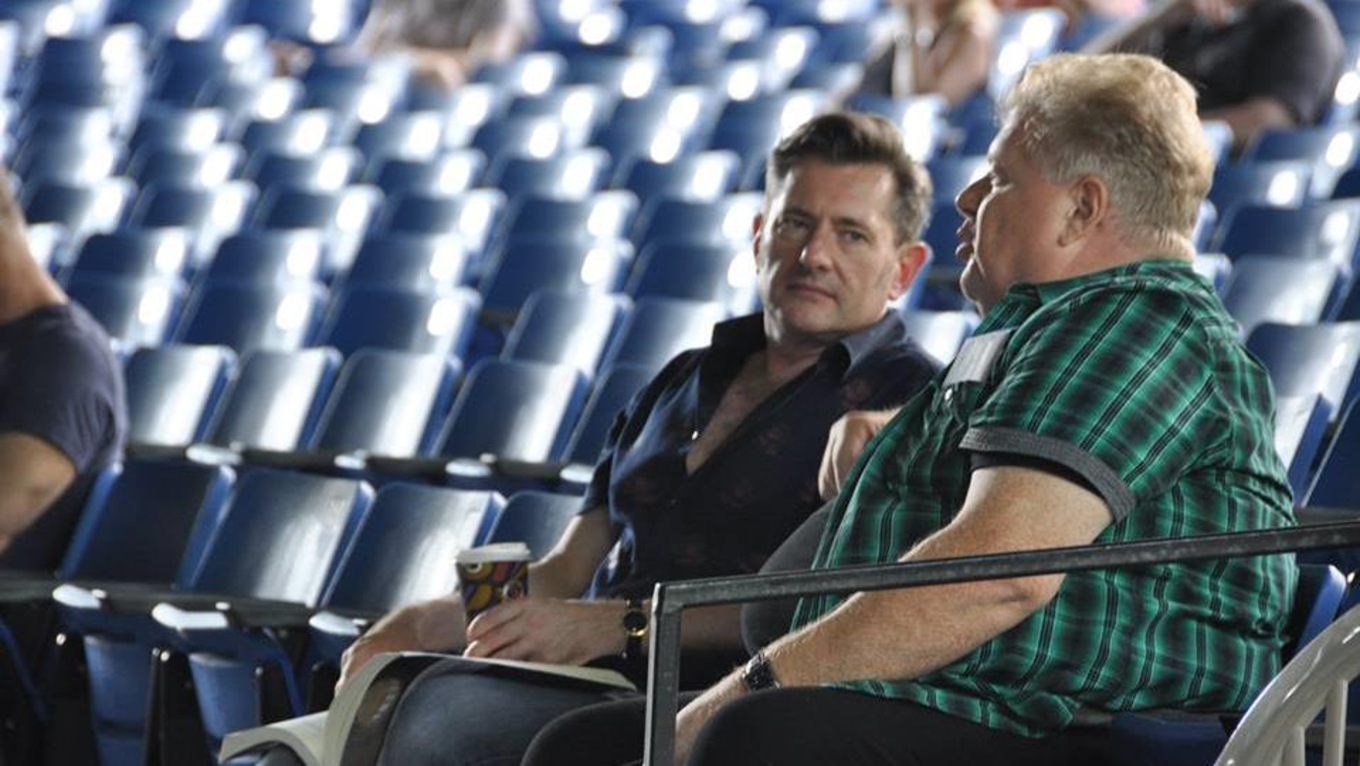 In Act 1, scene 2, the voice of Titurel is heard telling Amfortas to uncover the Holy Grail. Bass-baritone Thomas Goerz is pictured below rehearsing the scene, alone on stage right, to simulate "a voice as if from the grave."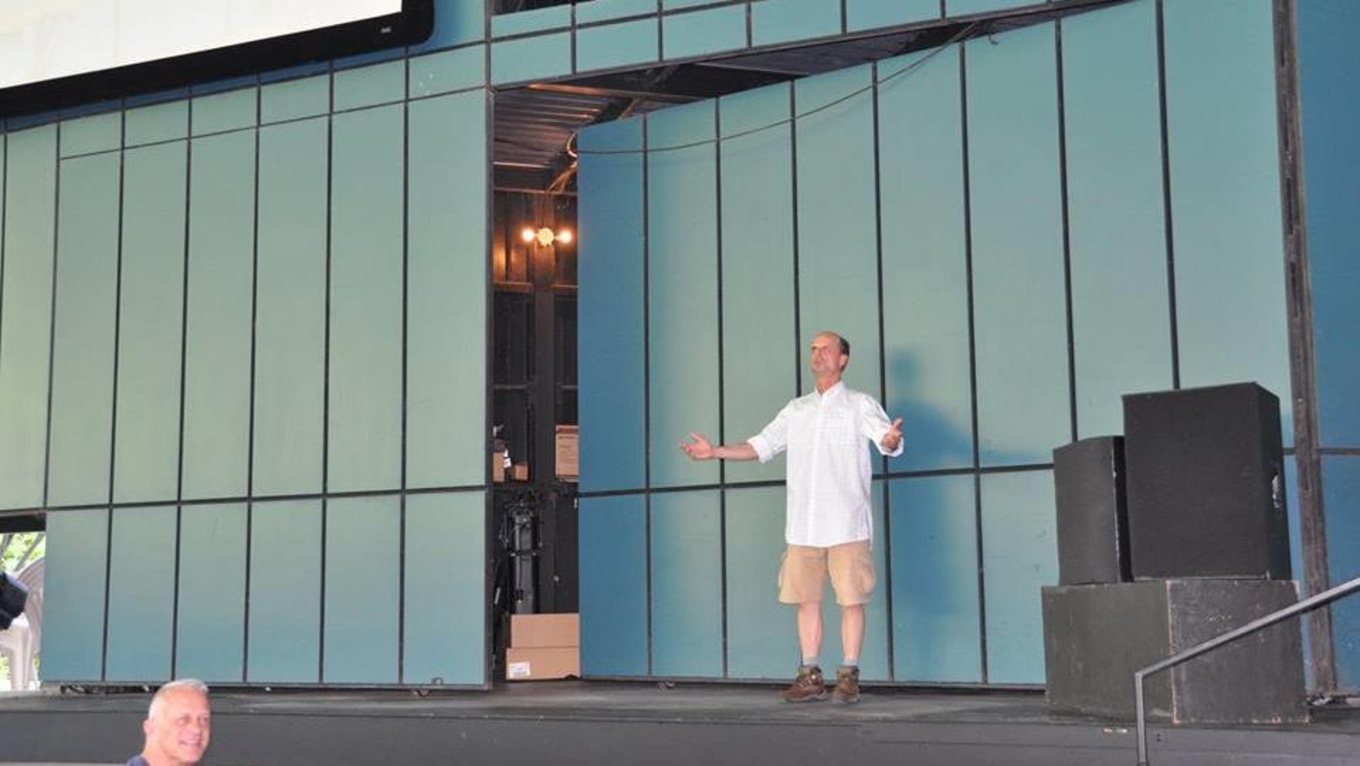 Baritone Peter Rose, below, has sung Gurnemanz in Vienna, Hamburg, Graz, Paris and now Joliette, Que.!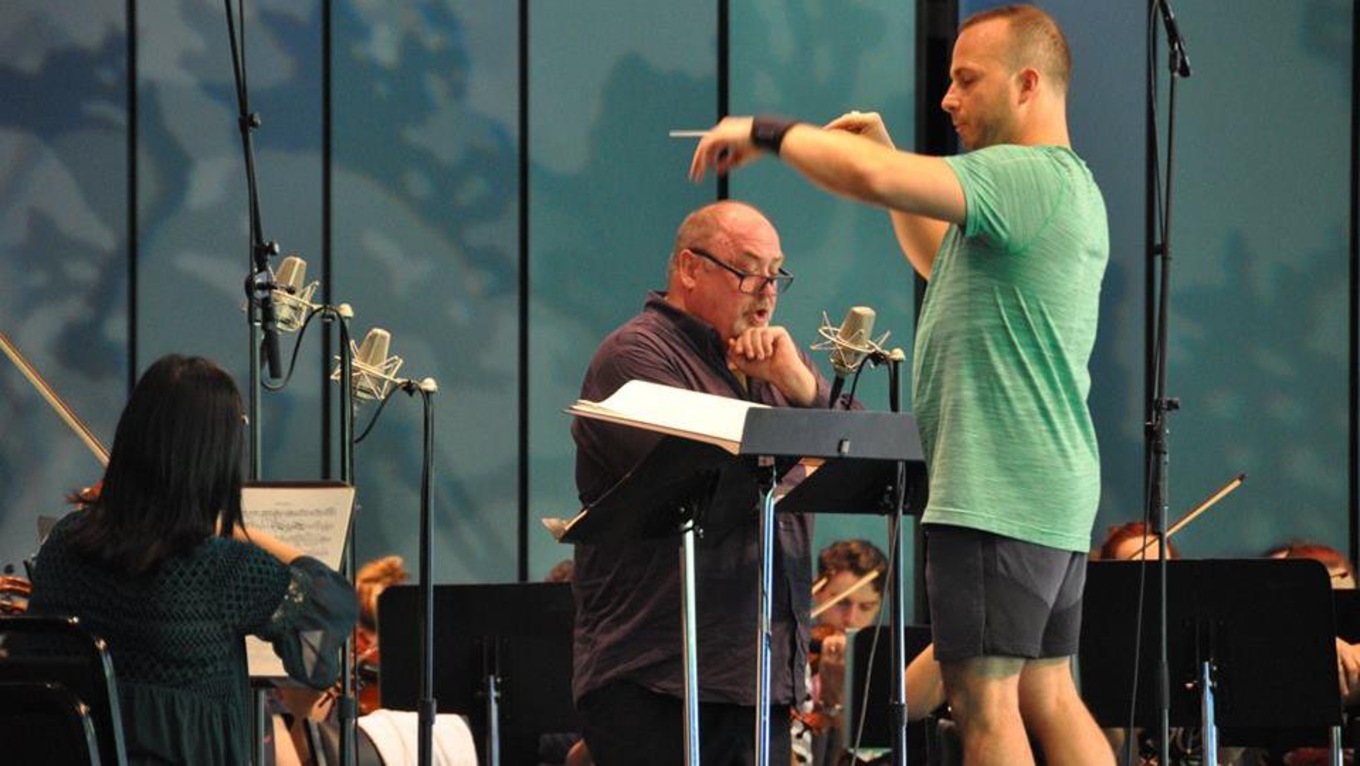 A typical performance of Wagner's Parsifal runs five-and-a-half hours (which includes two intermissions). Nézet-Séguin begins his at 5 p.m. on Sunday, Aug. 6, at the Amphithéâtre Fernand-Lindsay. The weather forecast is for clear skies with temperatures dipping down to the low teens in the evening, so if you're going, plan your wardrobe accordingly.
There are still tickets available here.
More to explore:
Listen to Heppner's Opera Gems
10 opera singers making Canada proud in 2017-18