With files from Andrea Gin, Jesse Kinos-Goodin, Melody Lau, and Monika Platek.
Celebrating the best of Canadian music from 2018. The Polaris Prize awards the best full-length Canadian album based on artistic merit, regardless of genre, sales, or record label. Hear this year's short-list nominees Weaves, Daniel Ceasar, Jeremy Dutcher, Snotty Nose Rez Kids, Alvvays and more!
The 2017 Polaris Music Prize will be awarded in Toronto tonight and the CBC Music team will be bringing you all the highlights. Keep checking back here to find the night's best moments through photos, anecdotes, quotes and overheards.
The stage is set for tonight's gala.
The scene is set for the #Polaris2017 Music Prize Gala! WATCH the show live at 8pm ET ➡ https://t.co/ev9FeAaCME pic.twitter.com/RyL36fCvMG

— CBC Music (@CBCMusic) September 18, 2017
Short list nominees A Tribe Called Red strike a pose in our Polaris portrait studio with photographer Vanessa Heins.
We're taking portrait shots with #Polaris2017 nominees @atribecalledred. See more behind the scenes➡ https://t.co/lg6yan1R8R pic.twitter.com/6McTsMkjLf

— CBC Music (@CBCMusic) September 18, 2017
CBC Music's Christine Lieu was on hand at the Carlu to do some live sketching.
We're checking in with our illustrator Christine who is live-sketching tonight's #Polaris2017 moments: https://t.co/ev9FeAaCME pic.twitter.com/GxExEJ8DmH

— CBC Music (@CBCMusic) September 19, 2017
Lisa LeBlanc kicks off the show with a powerhouse performance.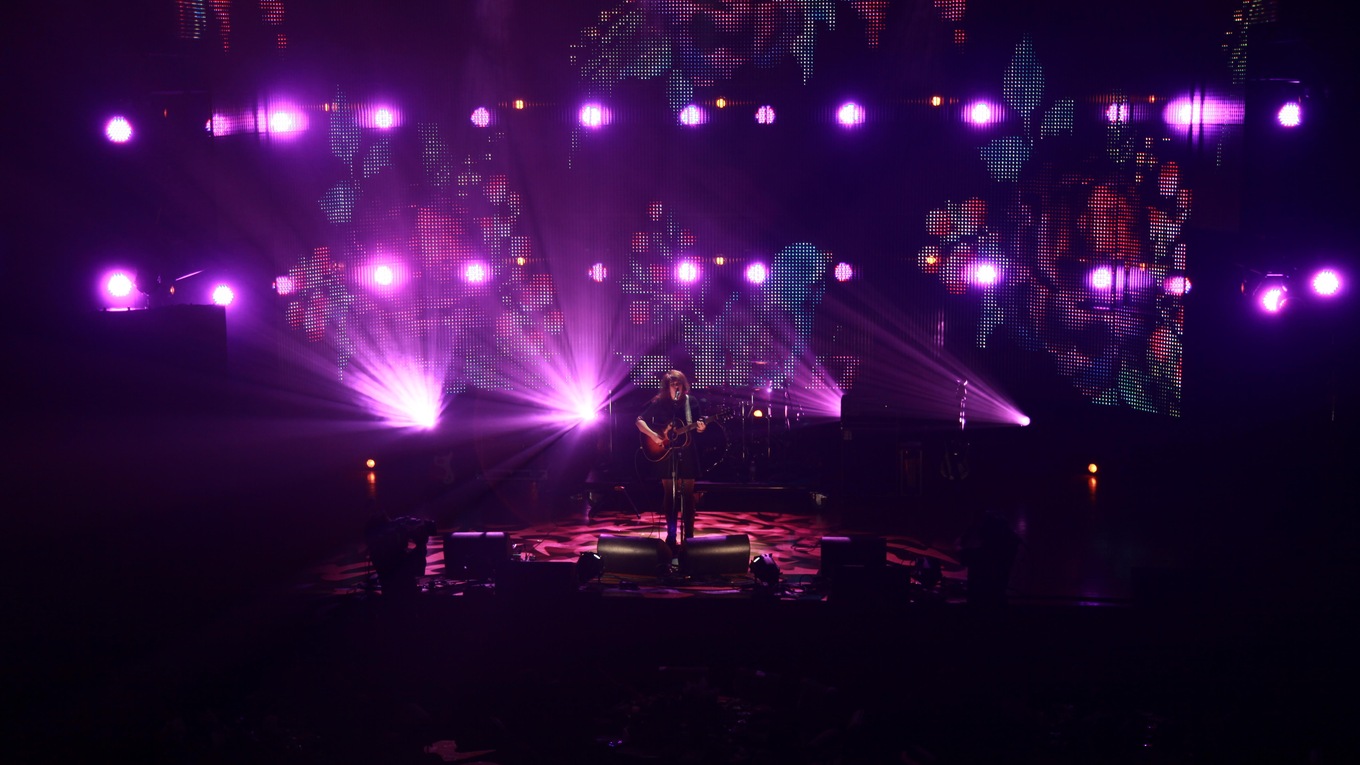 "Polaris is a cross-country prize, so this is my cross-country love song." — Lisa LeBlanc intros her song "5,748 km."
Lieu captured LeBlanc's peformance via live sketch.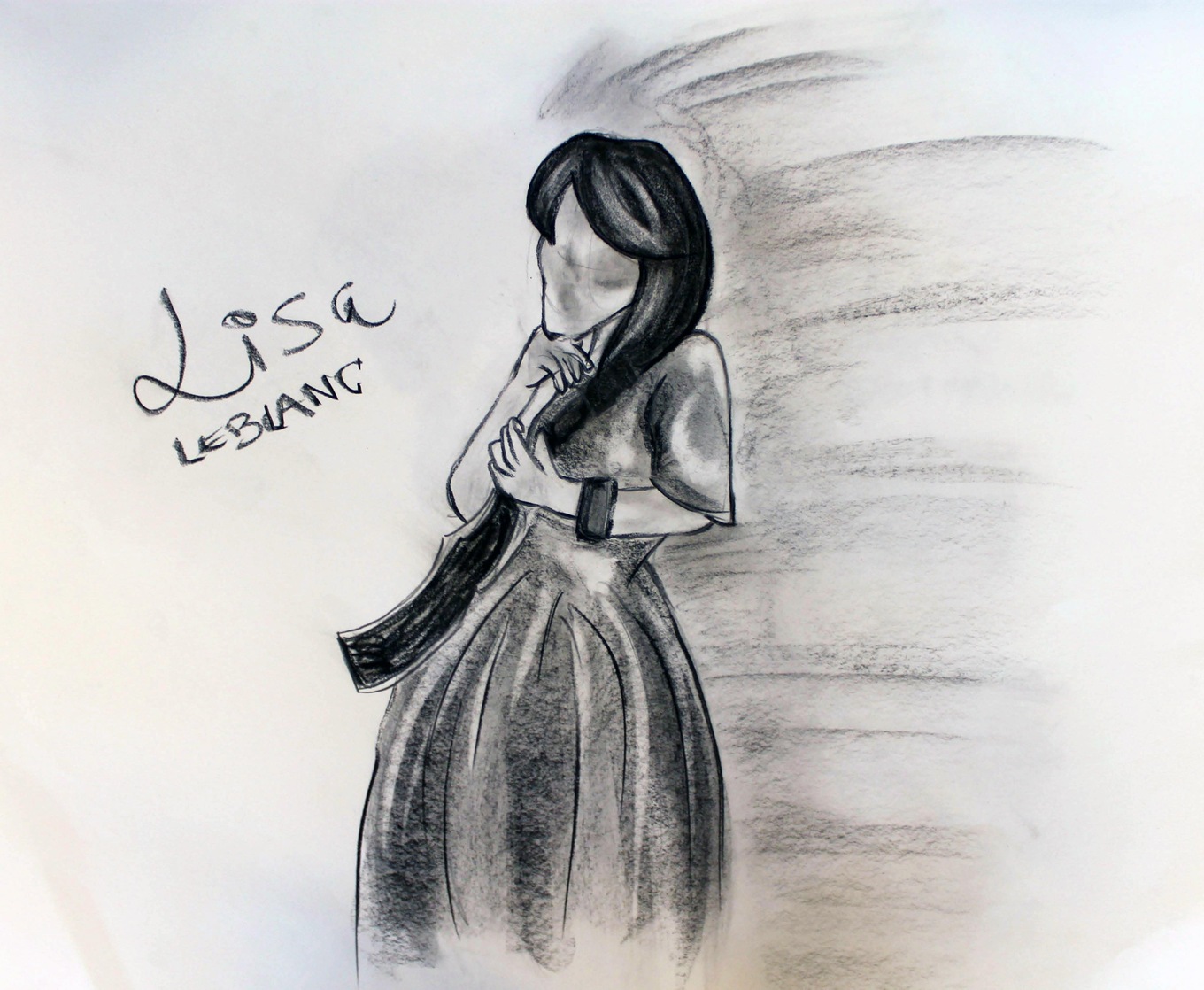 CBCMusic's very own Raina Douris hosted the show.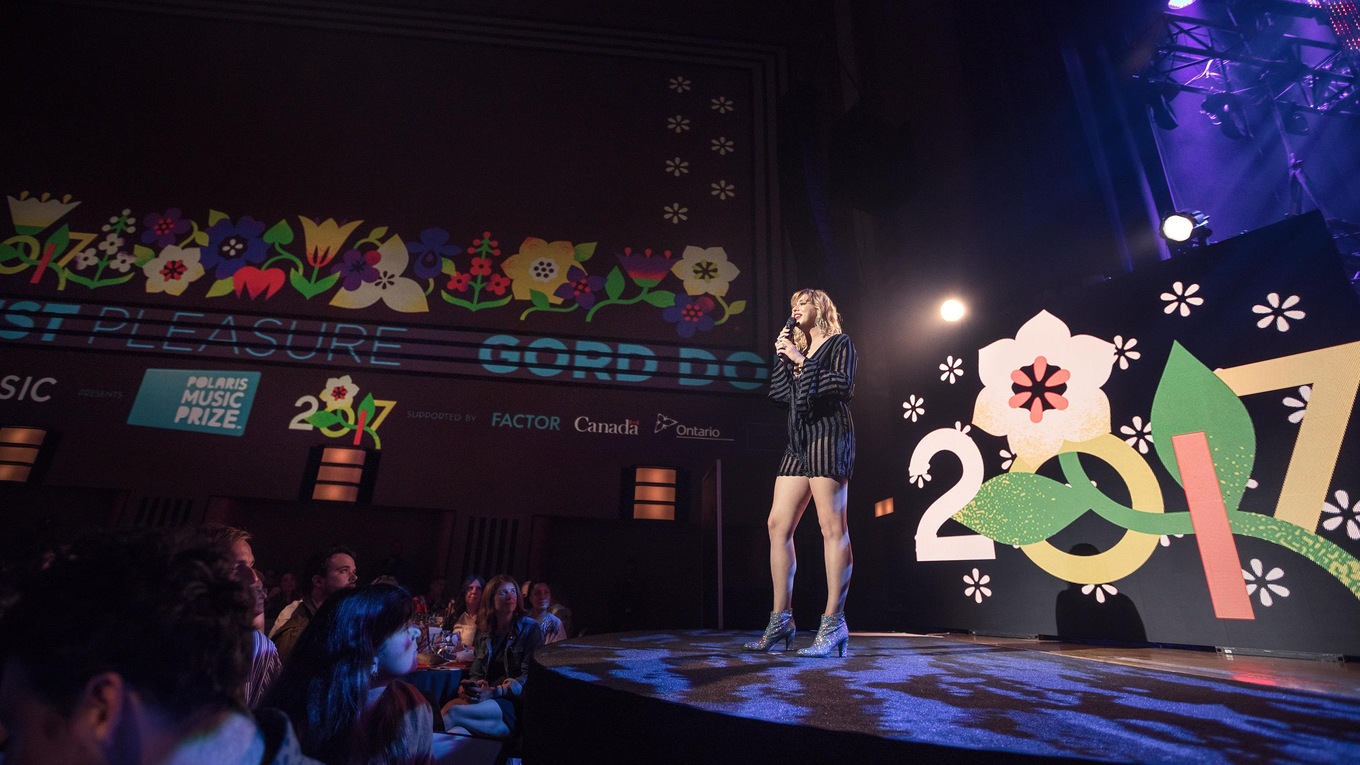 Tanya Tagaq gave a stunning performance.
As Tagaq performed her cover of Nirvana's "Rape Me," women from the audience, all dressed in red, stood up in solidarity. They were part of the Red Dress Project, which is in response to the tragedy of missing and murdered Indigenous women in Canada.
Lieu live sketched the dancer from Tagaq's performance.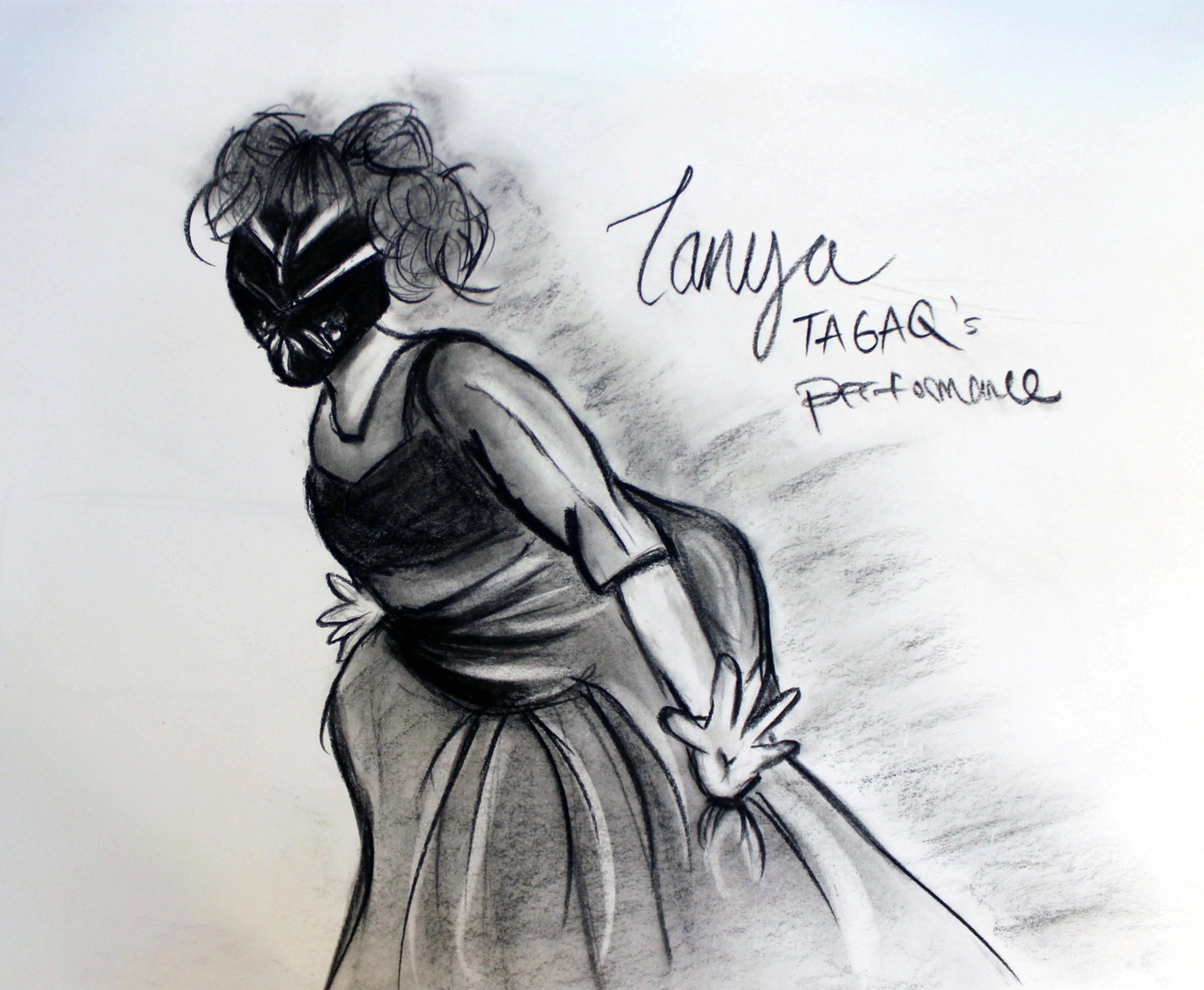 Leif Vollebekk drew eveyone in with his performance of "All Night Sedans."
Before his perforamnce, he stopped by our portrait studio to have his picture taken by Vanessa Heins.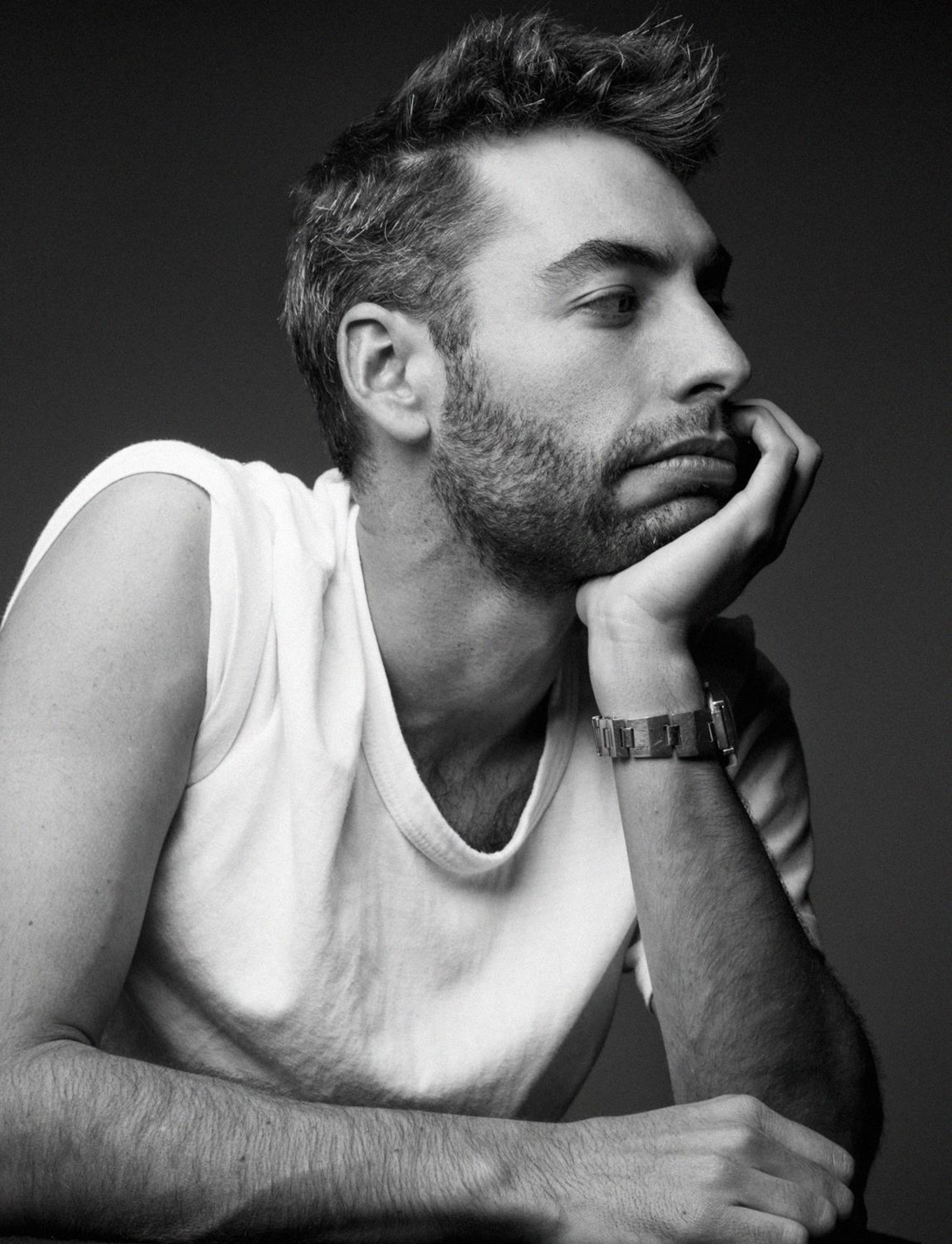 As did shortlisted act Weaves.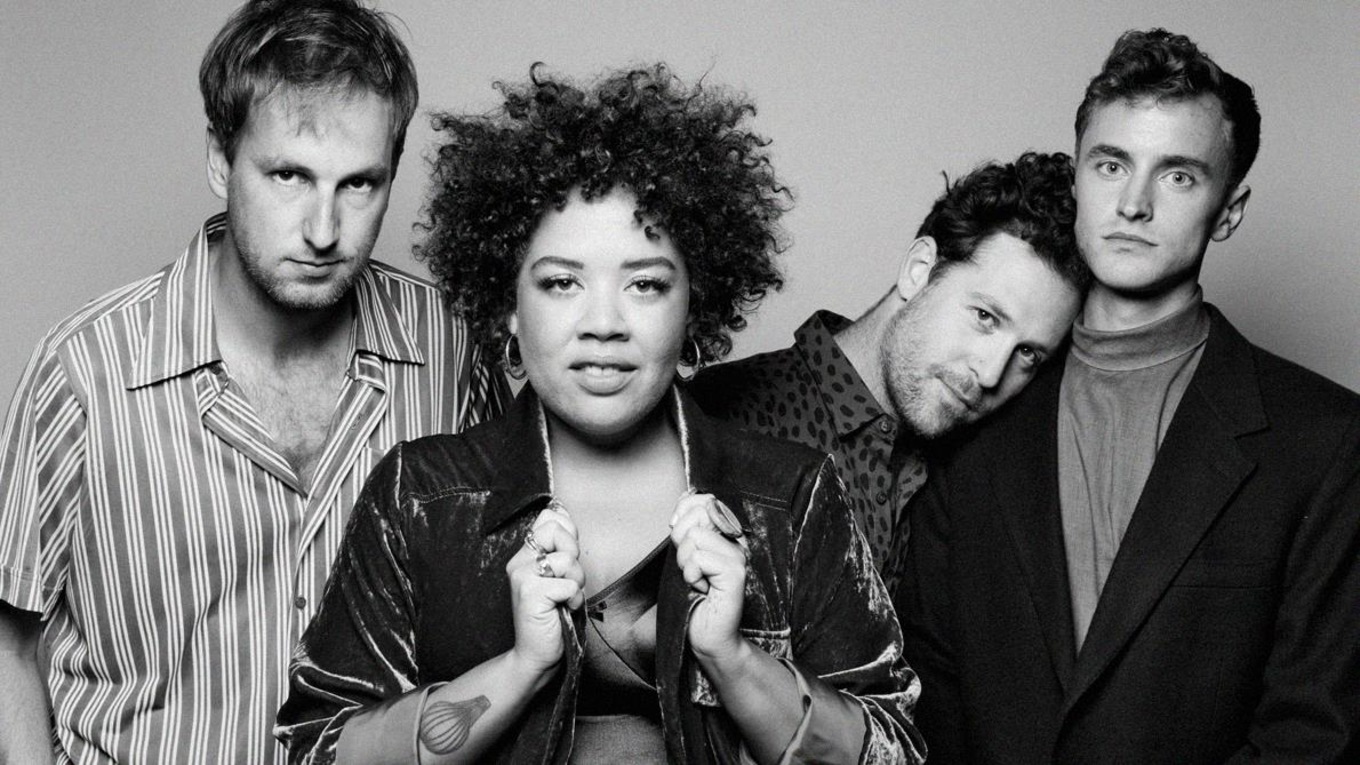 "Lido takes people to the place of the most intense emotion," Naomi Klein said in her introduction to Lido Pimienta's performance.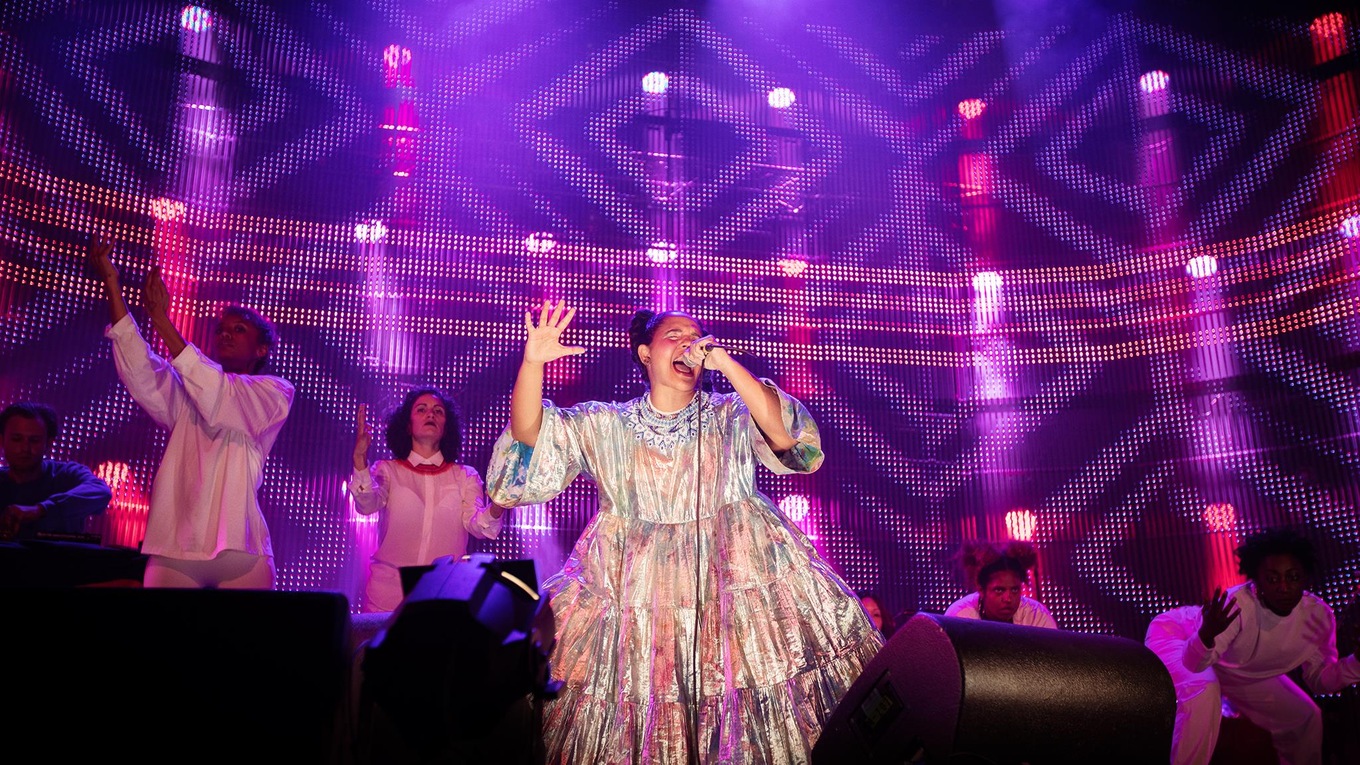 Pimienta let it rip onstage at the Carlu.
Lieu captured Pimienta's performance via live sketch.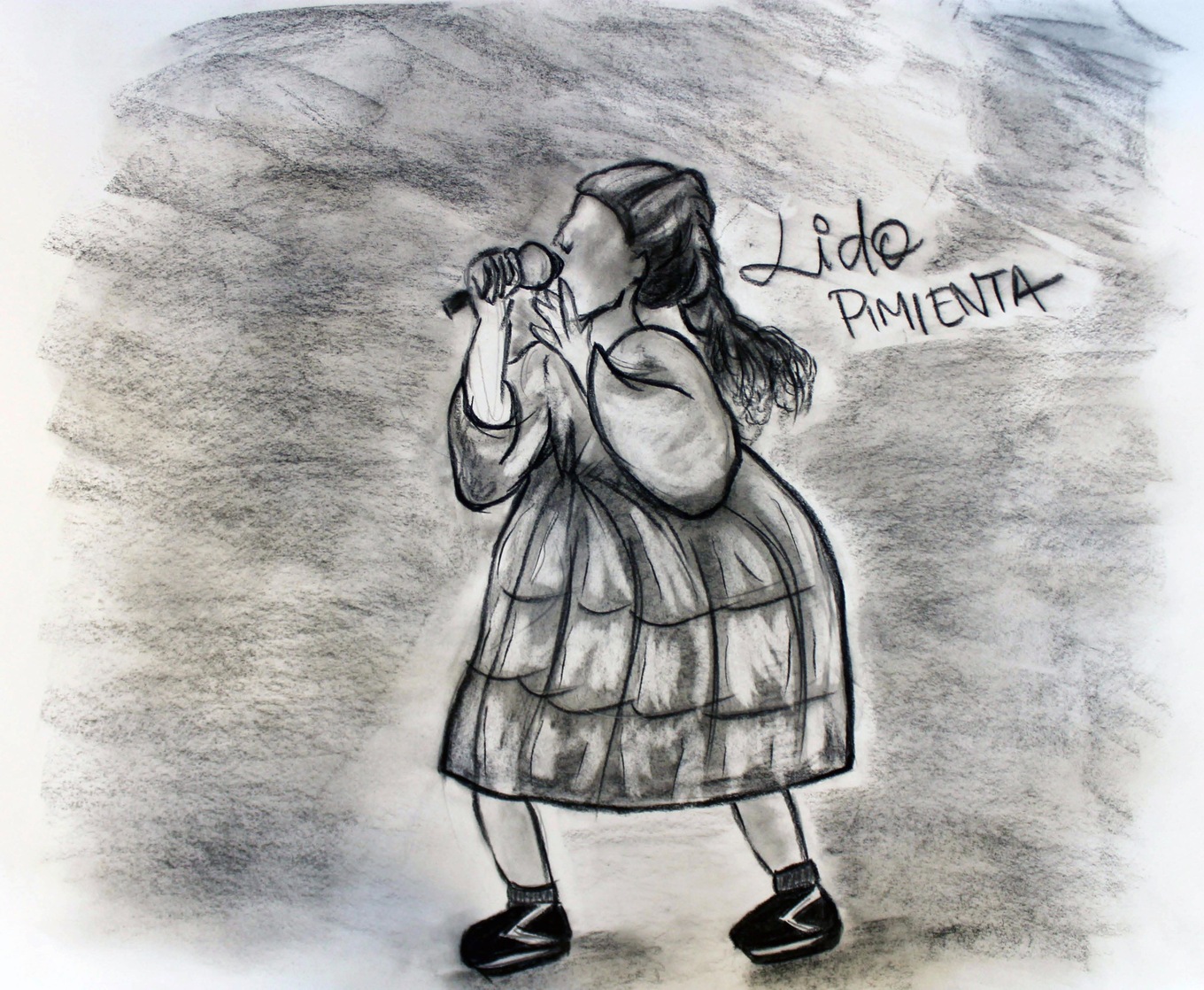 Feist performed a beautiful stripped down set with just her, a guitar and an effects pedal.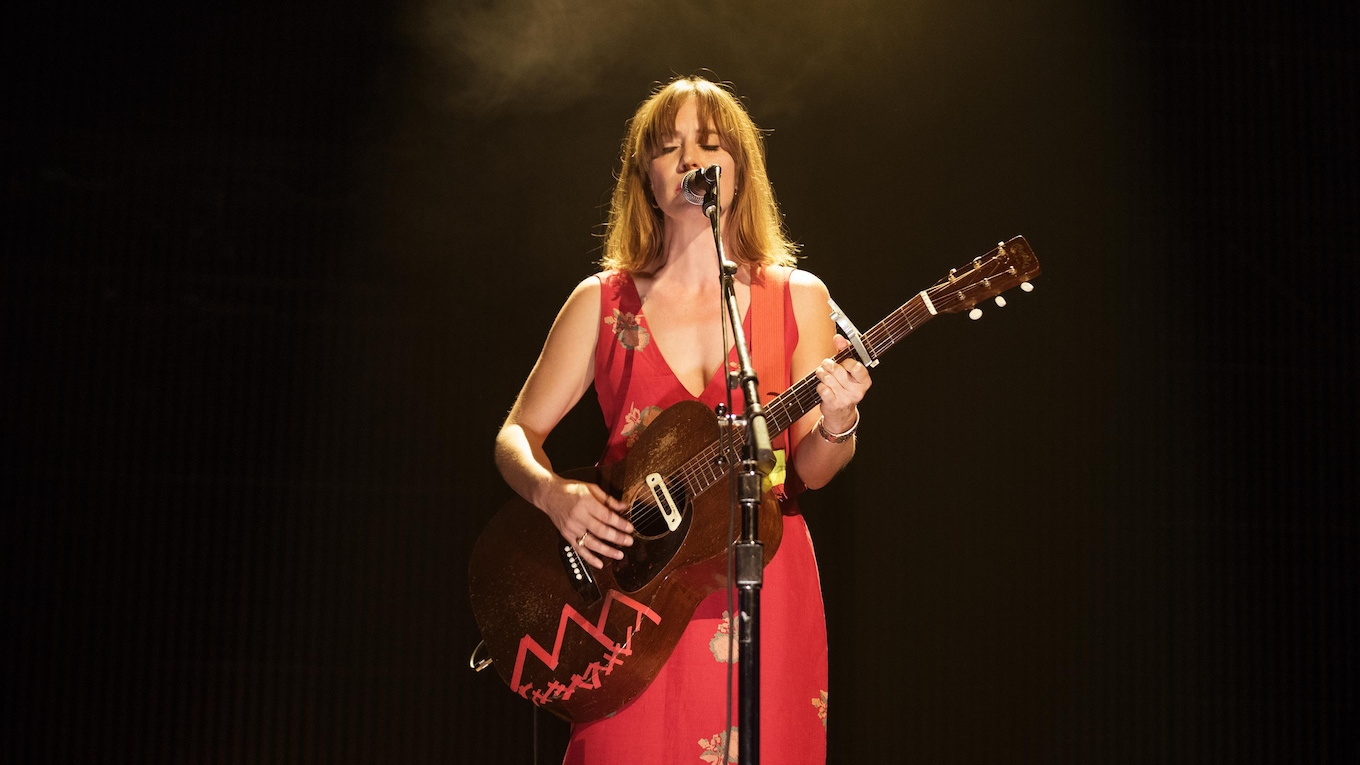 Weaves was joined on stage by Tanya Tagaq for a performance of "Scream," followed it up up with "One More."
Pimienta reacts to hearing her name announced as the winner.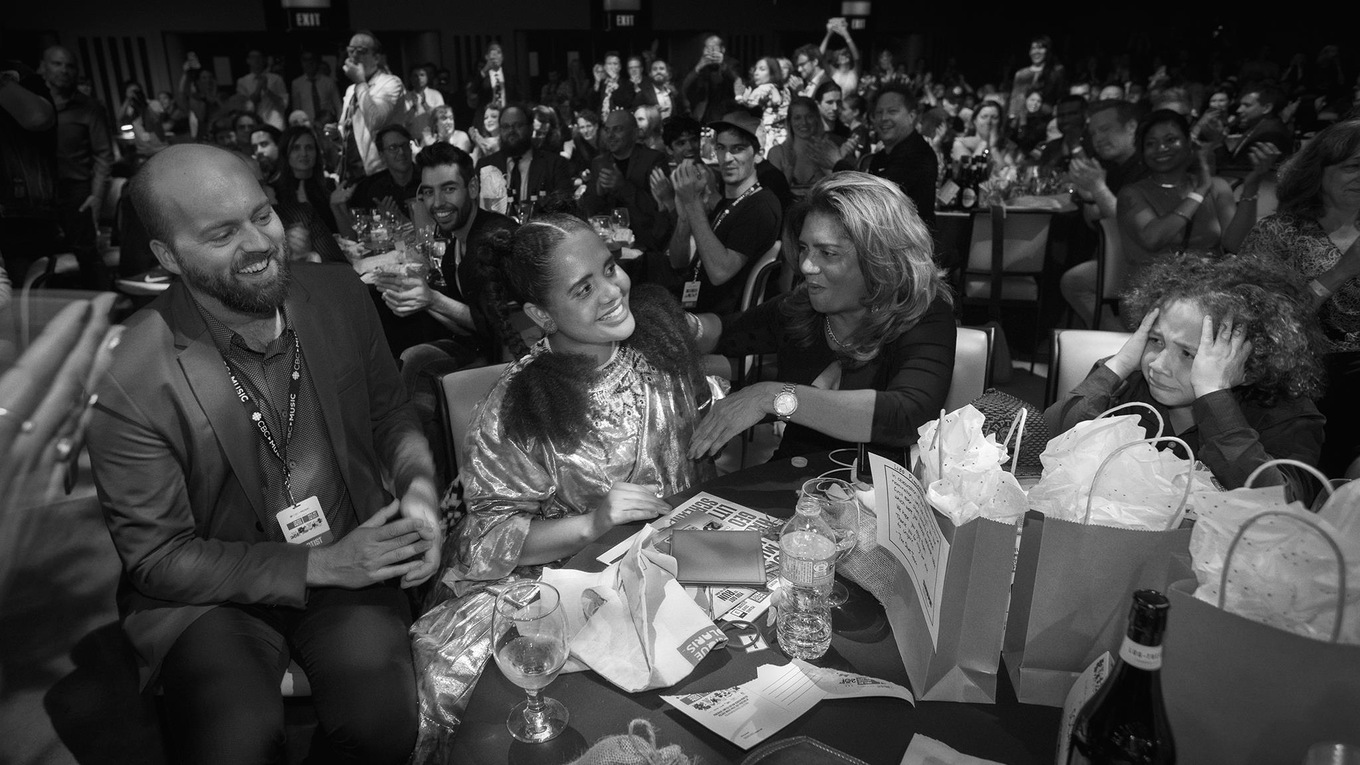 She gave an impassioned acceptance speech. "I hope the Aryan specimen who told me to go back to my country, two weeks after I arrived in London, Ont., is watching this," she said.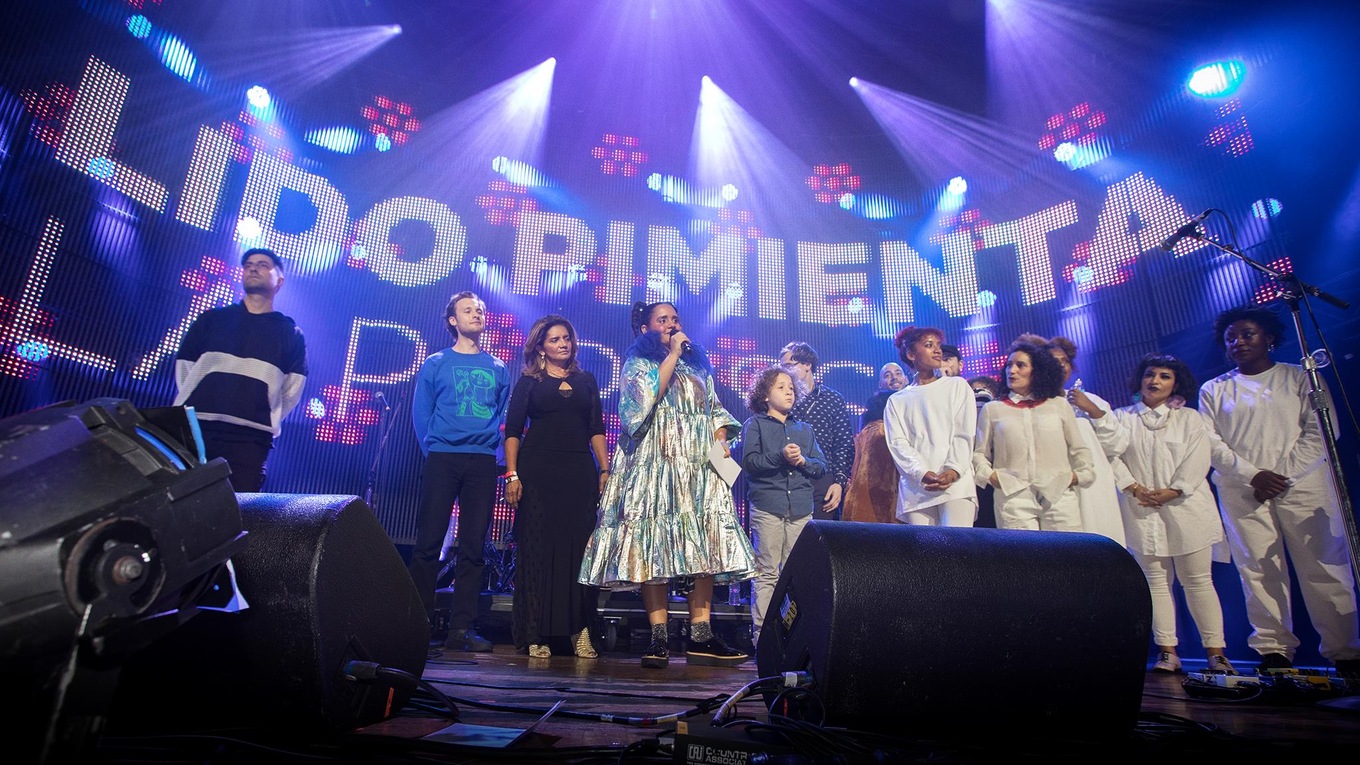 Explore more:
5 things you didn't know about Lido Pimienta's La Papessa
Exclusive: Watch the new animated video for Leonard Cohen's 'Leaving the Table'