This year's Canadian Songwriters Hall of Fame induction gala at Toronto's Massey Hall was a big one: four hours of tributes to its four inductees — Neil Young, Bruce Cockburn, Stéphane Venne, Beau Dommage — by fellow singers and songwriters like k.d. lang, Arkells, Randy Bachman, Ruth B, Florence K and more.
The event was streamed live on all CBC Music platforms, but if you didn't catch it, don't worry: we were onsite for all the highlights. From k.d. lang's tear-inducing cover of "Helpless" to Alex Lifeson jamming on "Cinnamon Girl" to Venne and Young admitting they can't sing, below are all the things you may have missed.
---
Related: A musician's musician: Neil Young's catalogue of influence
---
While everyone was waiting for Young to arrive pre-show — which he did, by slipping through a side door, avoiding the crowd entirely — most performers and inductees briefly walked the red carpet.
Jessica Mitchell, who later covered Young's "Only Love can Break Your Heart":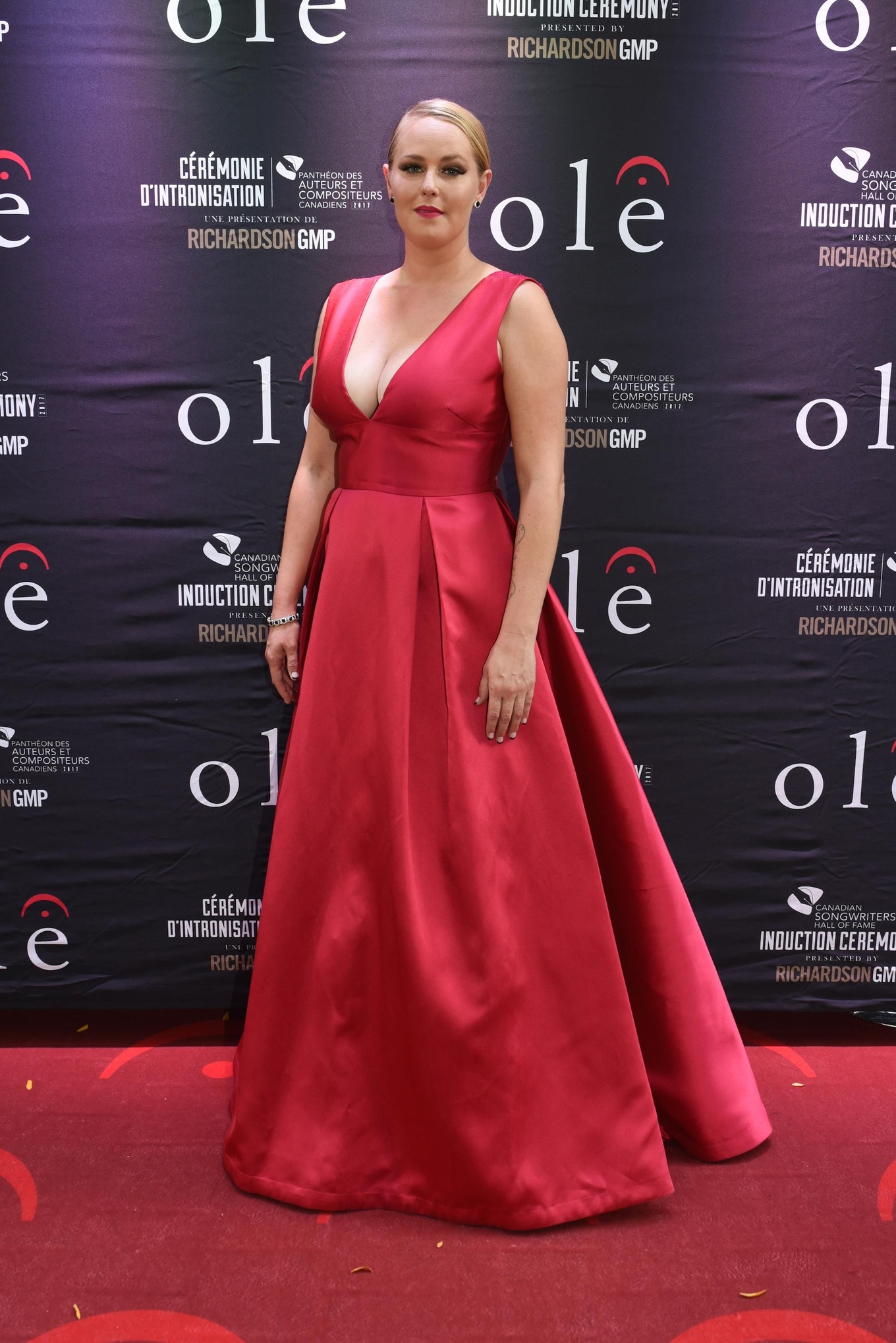 Arkells, who would do the big show finale, performing two Young songs: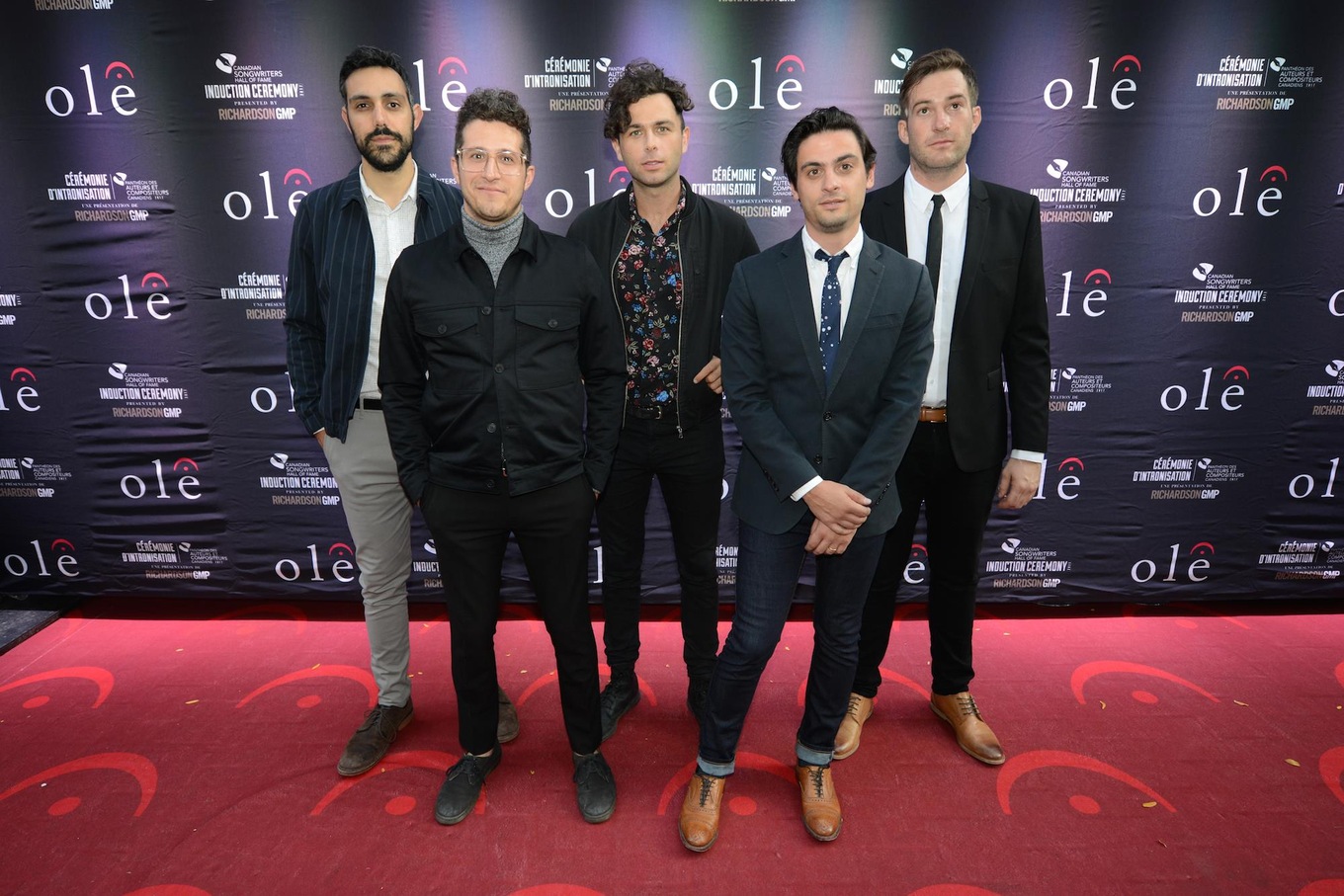 Blackie and the Rodeo Kings, who would pay a stirring tribute to Cockburn with two songs, "Rocket Launcher" and "Wondering Where the Lions Are," the latter featuring Lisa LeBlanc: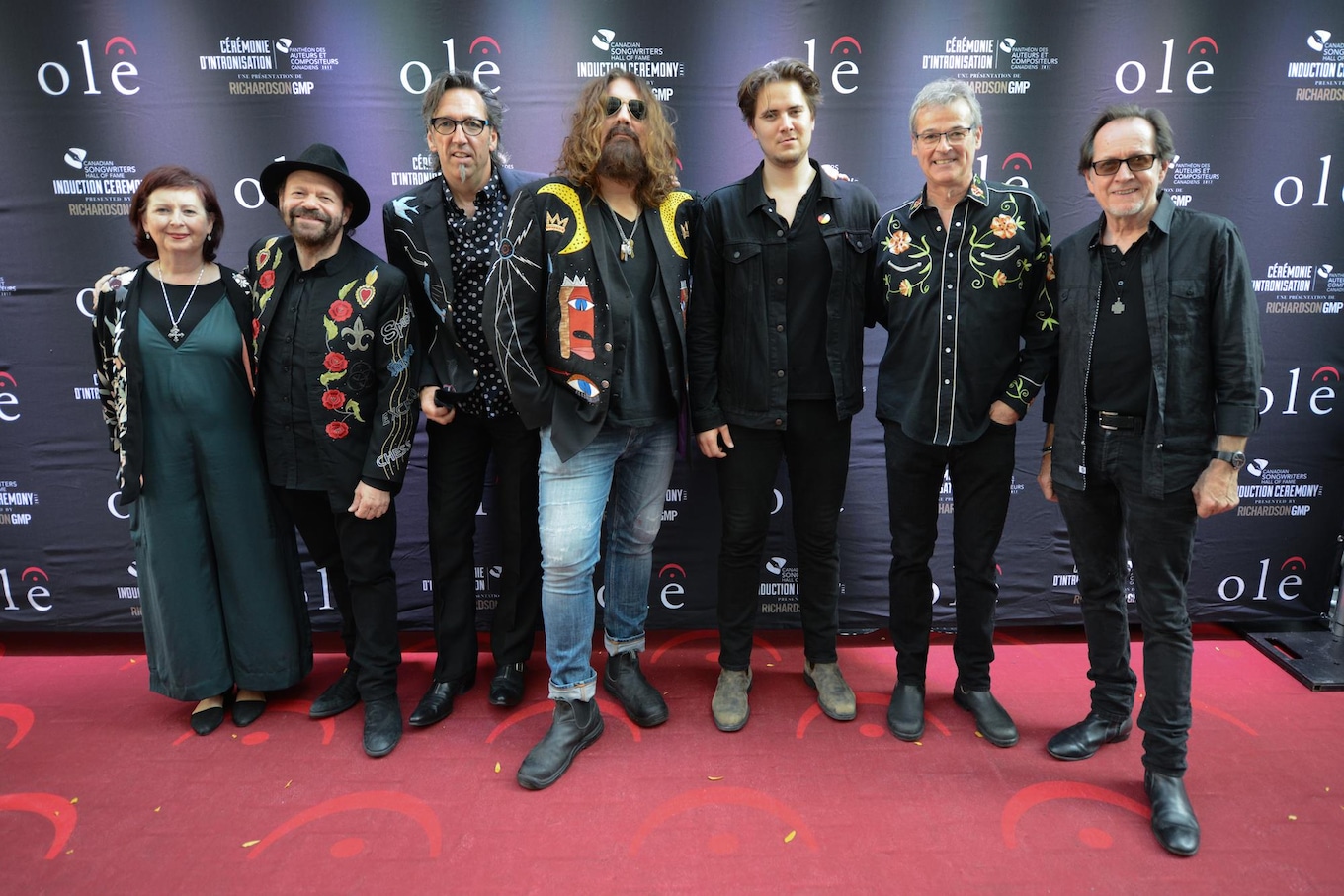 And Whitehorse, whose tribute to Young with covers of "Old Man" and "Ohio" nearly took down the hall.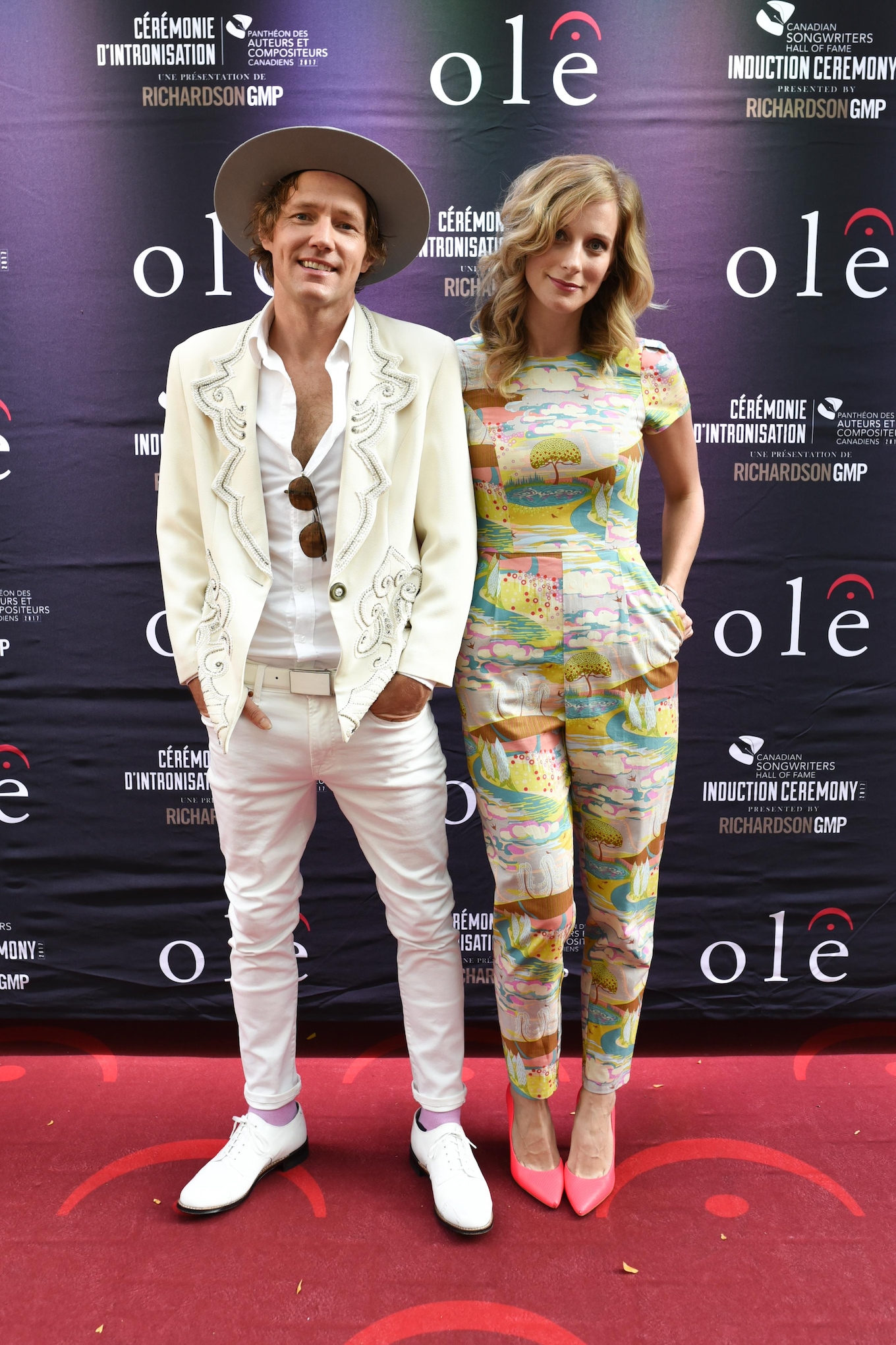 The show started with a set of songs for each of the inductees — backed by a stellar house band, the Wilde West Orchestra — before getting to any inductions. Toronto a cappella group EH440 covered Bruce Cockburn's "Lovers in a Dangerous Time," and Hawksley Workman and Don Ross launched into "Silver Wheels."
.@HawksleyWorkman covering Bruce Cockburn's "Silver Wheels." Tune in via https://t.co/Mr6qgiQP5q #CSHF17 pic.twitter.com/Cry4xVHyT8

— CBC Music (@CBCMusic) September 23, 2017
"On the English stations, they'd play French tunes; on the French stations, they'd play French tunes," joked Ross, a Montrealer, about the music industry's language divide, before singing Beau Dommage's "Le blues dl'a Metropole" with Damien Robitaille and France d'Amour.
Before singing Stéphane Venne's Expo 67 theme song, "Un jour, un jour/Hey Friend, Say Friend," Florence K and France d'Amour explained that, at the time, the mayor of Montreal wasn't pleased with Venne's song because it didn't mention the words "Montreal" or "Expo" in it.
"What do you want? A song? Or a jingle?" Venne responded, as told by Florence K.
.@florence_k and @France_Damour singing @stvenne's Expo 67 song "Un jour, un jour/Hey Friend, Say Friend" https://t.co/Mr6qgiQP5q #CSHF17 pic.twitter.com/C7JatAeSzX

— CBC Music (@CBCMusic) September 24, 2017
"If it's true that Canadian songwriters are our correspondents, then we are their signal," said q's Tom Power, after a brief stint with his banjo. "There's nothing like feeling sad and hearing Neil Young sing a sad song. There's nothing like feeling in love and having Neil Young sing a love song. There's nothing like yearning for something, and having Neil Young yearn with you."
Banjo time with @cbcradioq's @tompowercbc! WATCH all of the fun from #CSHF17 NOW on our live stream: https://t.co/d0QoR8GkkH pic.twitter.com/htViPO4cCa

— CBC Music (@CBCMusic) September 24, 2017
"They call her a cow punk, or a trash folkie. I even heard queen of the heavy metal hoedown," house band leader Olaf Gundel's introduction to Lisa Leblanc, as she came onstage to sing Venne's "Et c'est pas fini."
En direct du #CSHF17 | Lisa Leblanc @lisaleblancyo nous chante "Et c'est pas fini" de Stéphane Venne! 👉https://t.co/8QeyLKKce2 pic.twitter.com/FGV2ie68ax

— ICI Musique (@icimusique) September 24, 2017
"What artists do and songwriters do is uplift our spirit… and without them, this beautiful planet would not be the same," said incoming governor general Julie Payette, inducting Beau Dommage's into the hall of fame. Payette said she played "a whole lot of Beau Dommage" on her exercise bike in space.
---
Related: Beau Dommage: the essentials
---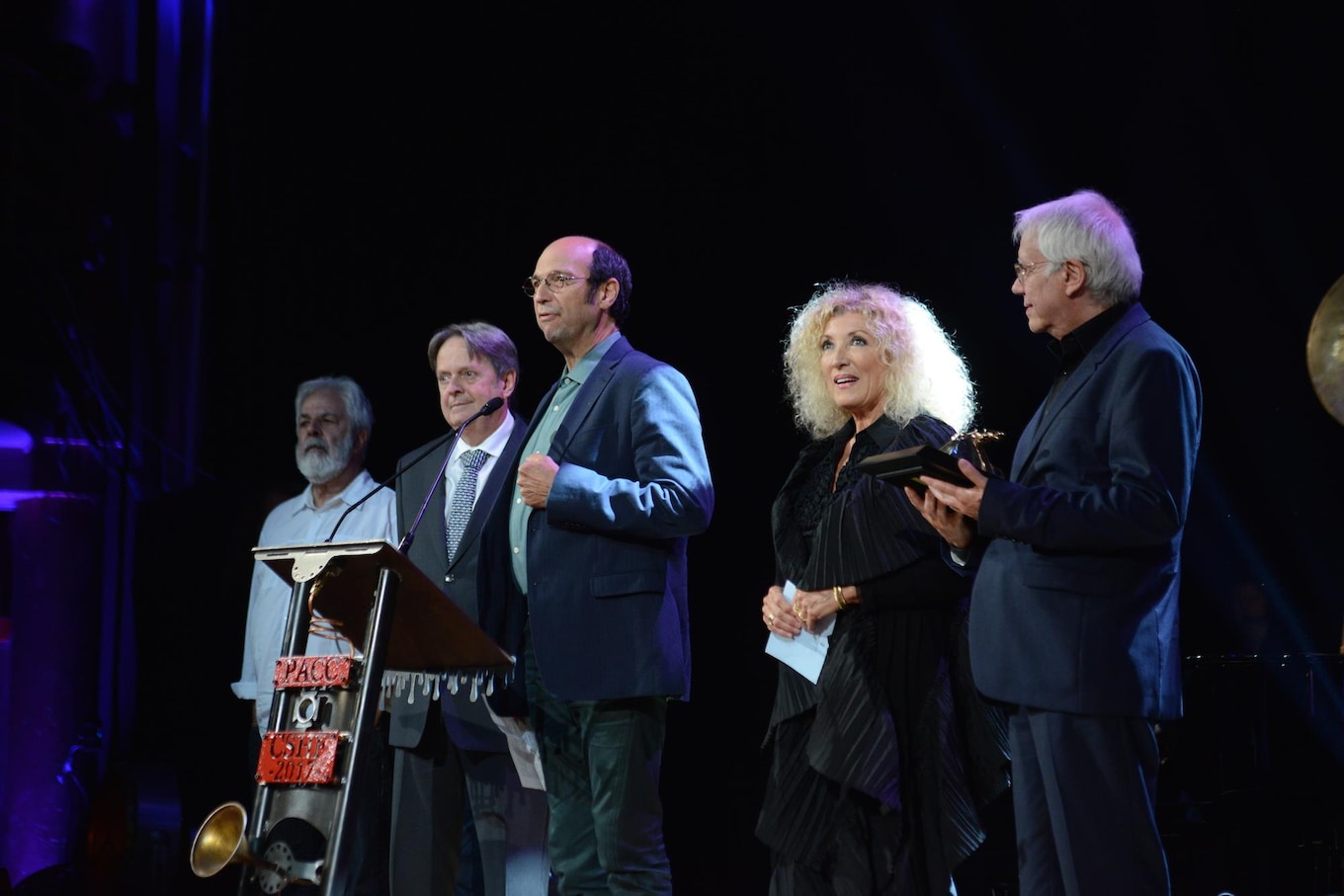 After a short intermission, it was time for Bruce Cockburn's induction. "A brother in peace," as Buffy Sainte-Marie, who introduced his induction, called him.
"When you study his career it would be so easy just to fall back on the music business slang of 'achievement' … but if you take a deeper look into his body of work, you'll see an astute observer; an investigative composer; a wise man who asks tough questions; who conjures words that show us who we are; words that move the needle of public opinion; that shine the light on injustices; that comfort in kindness and in love; sometimes words like 'you need to wake the f--k up, this isn't right,'" said Sainte-Marie.
"Bruce is an agitator; an activist; a protester…. You've always written and performed such beautiful music. And you have agitated for a better world. Miigwech brother, you so deserve this."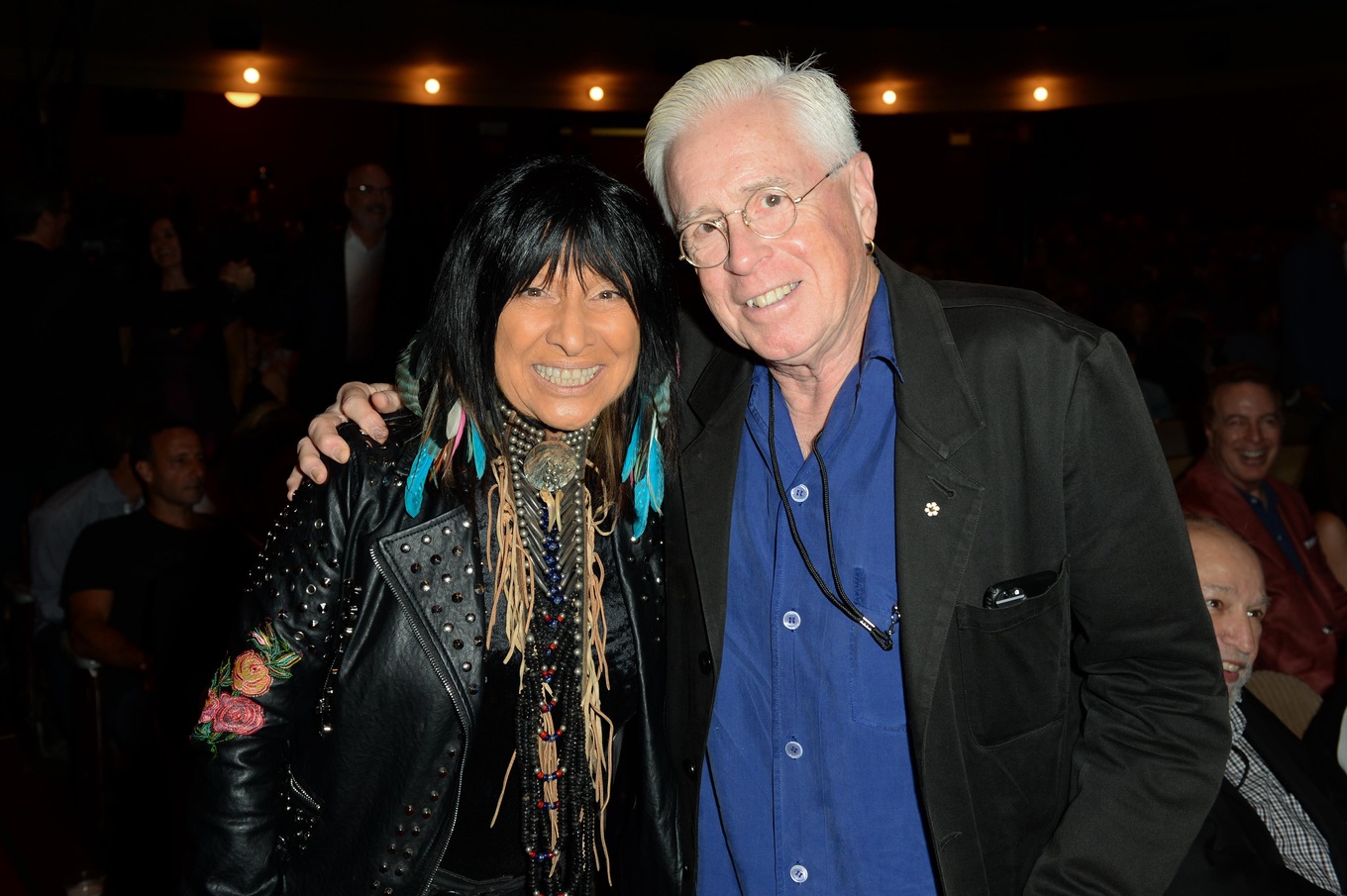 "I've been at my craft for a long time. Long enough that the beginning seems like yesterday," said Cockburn, after arriving onstage for his induction.
---
Related: A Q&A with Bruce Cockburn
---
William Prince and Elisapie Isaac closed Cockburn's induction with a stirring cover of his song "Stolen Lands."
#williamprince & #elisapie do justice 2 #brucecockburn's Stolen land #CSHF17 pic.twitter.com/VMsDpU9C43

— Jane Stevenson (@JaneCStevenson) September 24, 2017
Songwriter Daniel Lavoie inducted Stéphane Venne, telling the story of a young Lavoie taking "the metro under the St. Lawrence to Longueuil one morning" to visit Venne's studio. "He gave me some advice; it was good," said Lavoie, laughing.
"I don't know if Stéphane ever dreamed of being inducted into the hall of fame when he was writing all those songs that gave Quebec a voice, and an industry, along with Beau Dommage and Robert Charlebois," Lavoie said.
Beautiful moment as Daniel Lavoie introduces @stvenne/Nous sommes heureux d'induire Stéphane Venne pic.twitter.com/4JsxnQPOJP

— CSHF (@canadiansongs) September 24, 2017
"Je chante pas bien. Je suis pas un chanteur," said Venne during his acceptance speech, saying that he doesn't sing well, and isn't a singer. "I don't even have the desire of being on the stage. So it's a good thing that I have no voice."
"Sans eux, je n'existerai pas," Venne said: without the singers who have sung his songs, he wouldn't exist.
"I'm obviously moved and deeply touched by what's happening to me tonight," he finished. "I hope it shows. And I'm mighty impressed to be in this legendary hall that saw so many people."
---
Related: 5 things you didn't know about Stéphane Venne
---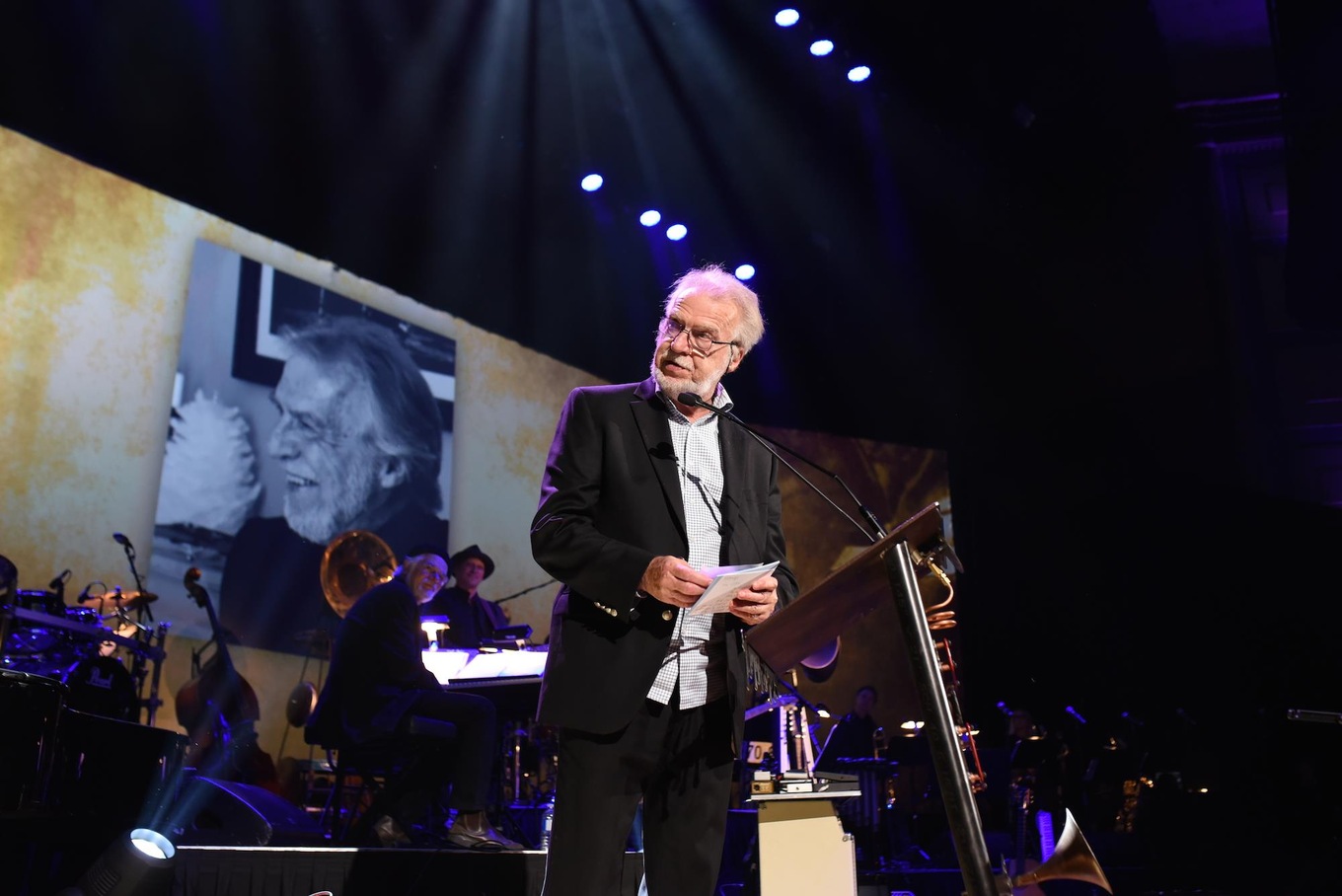 After three inductions, there was only one left: Neil Young.
Ruth B. started off Young's induction tributes with a beautiful cover of "Heart of Gold."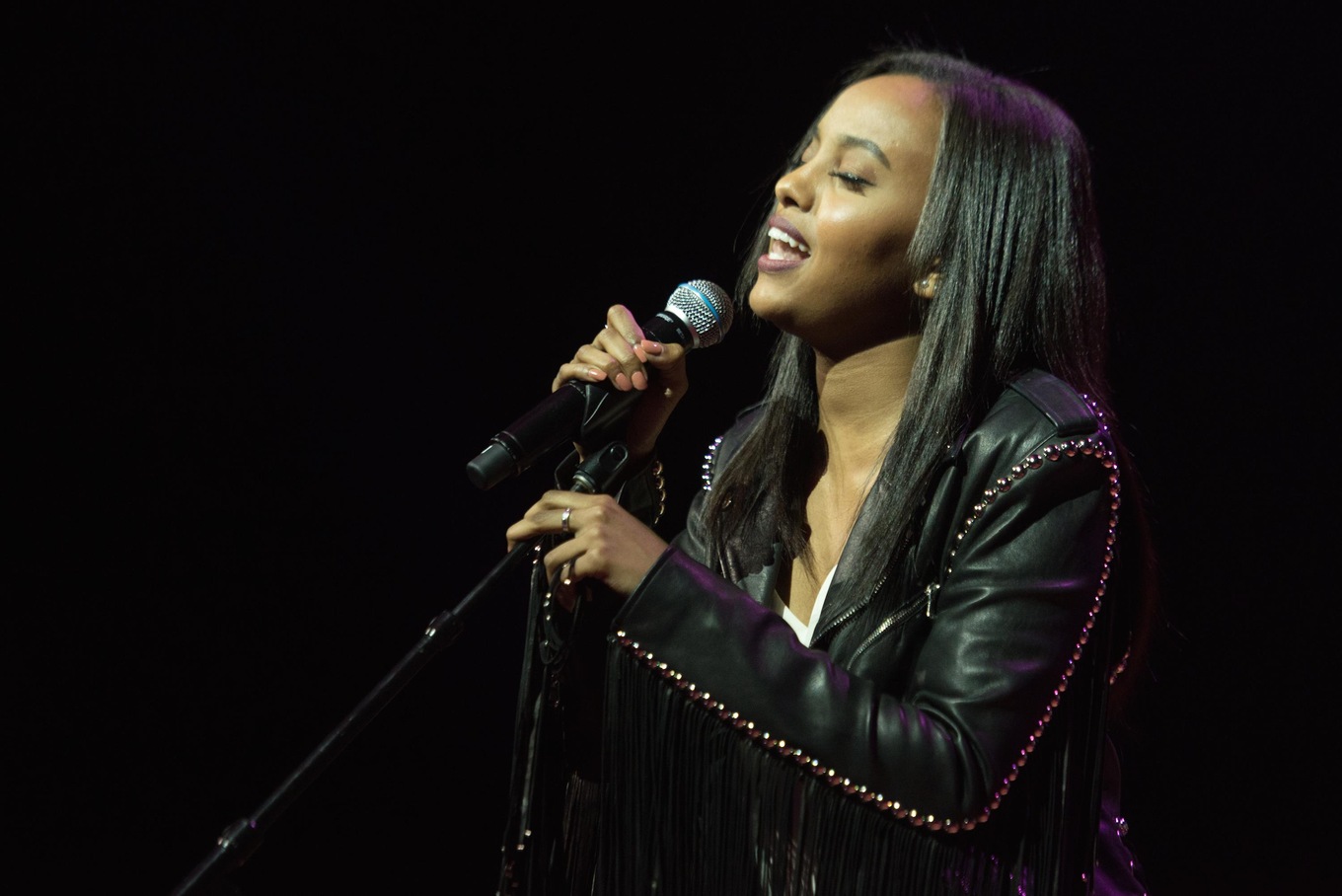 When k.d. lang stepped onstage next, the crowd started to stand — and she hadn't yet sung a note.
Lang's version of "Helpless," set against the backdrop of a full moon and a silhouette of leafless branches, was stunning. Reminiscent of her 2006 Canadian Songwriters Hall of Fame performance of Leonard Cohen's "Hallelujah," her version of "Helpless" perfectly set up Young's induction.
Introduced by Randy Bachman, Young walked onstage and exclaimed "Merci beacoup!" before giving a humble speech about his songwriting.
"I really want to say songs are like animals, and you really have to be careful with them and not sneak up on them and scare them," he said.
"Wait for this song rabbit to come out of the hole."
"I don't know what to say because I'm still doing this," he continued. "I was scared to come here in case it ended."
"I'm still writing songs all the time. It's funny, some people see me and go, 'What are you doing now?' … but I love to write songs. They're still coming. They don't care about awards, accolades. And that's such a gift, such a great gift."
He finished by touching back on Venne's admission about not being able to sing.
"I know I can't sing," Young said, laughing.
"It really doesn't matter. I'm around the note somewhere…. We've been together [Young and the note]. For a while; not for long though."
A standing ovation ushered Young offstage, and Arkells — with Rush's Alex Lifeson — walked onstage to play Young's "Cinnamon Girl."
Arkells closed out the night playing "Rockin' in the Free World," with all the performers onstage — some nodding along and clapping, like k.d. lang, some joining in, like Whitehorse.
More to explore:
Q&A: Bruce Cockburn, Bone on Bone
Neil Young: 70 things you need to know about the Canadian rock icon