In 1929, "The Skeleton Dance" rattled its bones onto movie house screens — or, at least the movie houses that hadn't banned the short animated film.
It was the first entry in Disney's Silly Symphony series and features four human skeletons dancing and playing music in a graveyard. It's a great piece of art and strangely joyful, too — an upbeat and literal manifestation of danse macabre, the medieval artistic concept.
In fact, the very existence of "The Skeleton Dance" is probably owed to Danse macabre, the famed tone poem by French composer Camille Saint-Saëns, which has become the official anthem for Halloween and next-level drama or antics.
Saint-Saëns's Danse macabre, Op. 40, is based on the French legend that Death packs a fiddle and comes to play at midnight on Halloween, causing the skeletons in the cemetery to crawl out of the ground for their annual graveyard dance party.
The music begins with a warning from the violins, a call to attention that things are going to get weird. And then suddenly the entire ensemble begins to flood in, a flurry of activity from all corners of the orchestra, and it's a breathless race that would sound almost harmless if it weren't for the increasing urgency and then the light clatter of xylophone bones.
The call and answer is itself a dance, at once coy and maybe a little dangerous, but still rich with pomp and propriety. There's the gentle blush of woodwinds and romance, and then suddenly an epic shift. Madness grips the violins, fluttering up and up, frenzied and volatile, a crescendo of intoxicating power and unrelenting violence. The sensation of weight crushing into you over and over, of suffocating but never breaking. The feeling of being swallowed whole, sucked inside a heaving mass, and never knowing the autonomy of your own body again.
It's an evocative piece that's chilling without being directly damaging, and it's one of those great gateway classical pieces for kids, which is perhaps why PBS made this cartoon in the '80s.
Danse macabre, as a theme, was meant to represent how death was the great social equalizer — no one escapes the dance with death — and there were a number of paintings and pieces of art inspired by this philosophy. When Saint-Saëns initially wrote his Danse macabre in 1872, it was actually an art song. Poet Henri Cazalis wrote lines like, "The bones of the dancers are heard to crack," but two years later Saint-Saëns replaced the voice with the violin and the dissonance amped up its tension.
Danse macabre, the tone poem, did not receive good reviews, but Saint-Saëns's friend Franz Liszt transcribed the piece for piano and it began to take off.
As its ubiquity grew, so did its place in pop culture.
It featured prominently in Jean Renoir's groundbreaking and controversial 1939 film, La Règle du Jeu or The Rules of the Game.
Danse macabre is the theme music for the 1997 BBC television show, Jonathan Creek.
There's a Danse macabre ballet production.
It's been the soundtrack to epic figure skating routines, including this performance at the World's.
It even featured prominently in Jameson Irish Whiskey commercials.
But a personal favourite is its use in the "Hush" episode of Buffy the Vampire Slayer when the Gentlemen steal everybody's voices and Rupert Giles is attempting to explain what's happening to the group.
Happy Halloween! Please enjoy this illustration by CBC Music's Heather Collett.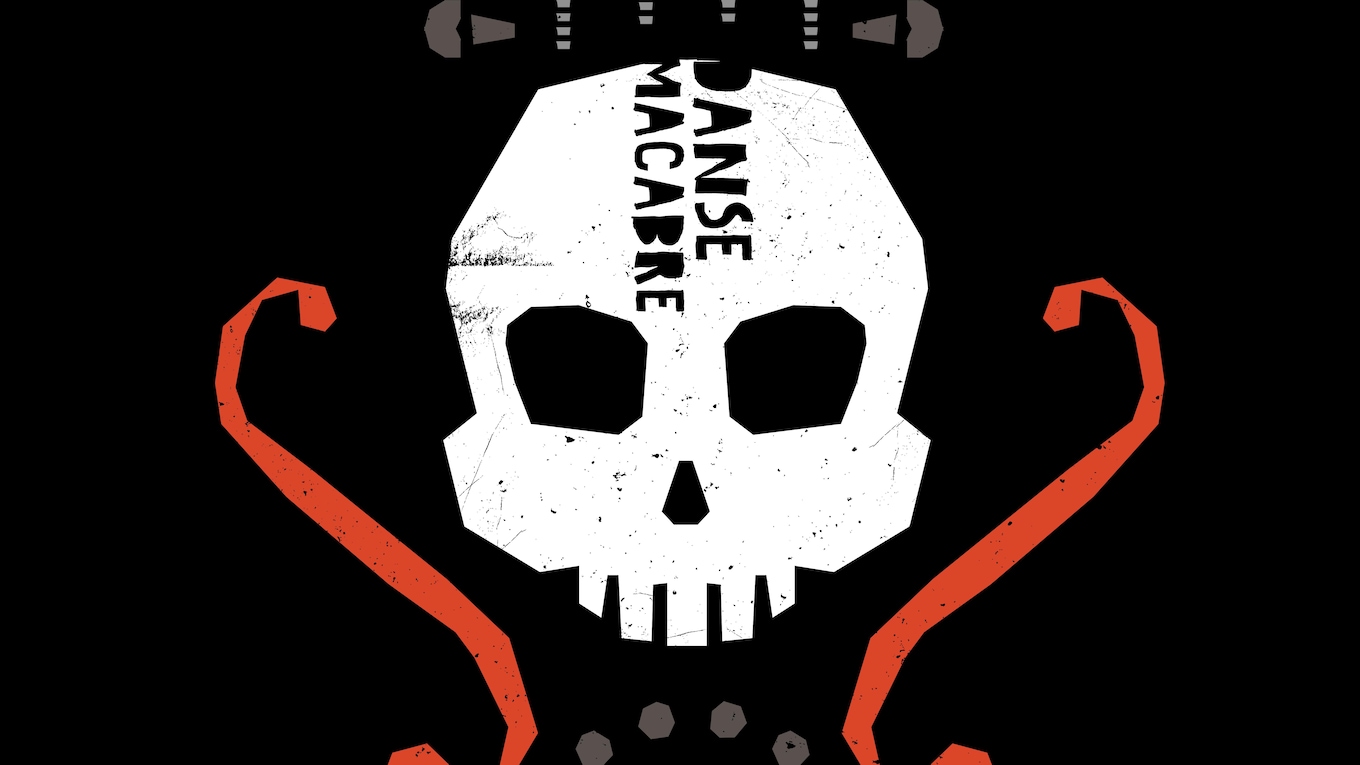 More to explore:
Watch organist Sarah Svendsen play Bach's Toccata and Fugue in D Minor