The CBC Music Festival is back for its sixth year, and Toronto rock band July Talk will be headlining this year's event.
Set to take place on Saturday, May 26, at Toronto's RBC Echo Beach, the all-Canadian lineup will also include A Tribe Called Red, Charlotte Day Wilson, the Rural Alberta Advantage, Northern Touch All-Stars, Yukon Blonde, Busty and the Bass, the Jerry Cans, Milk & Bone, Fortunate Ones, Boogat, Logan Staats, Johnny Balik, Ammoye, Midnight Shine, Caveboy and this year's Searchlight winner, Halifax's aquakultre.
You can purchase tickets through Ticketmaster.
As with last year, the festival will offer a CBC Kids' Zone that includes crafts, activities, entertainment throughout the day and a selection of food trucks.
The festival will stream live on CBCMusic.ca, as well as via CBC Music's Facebook and YouTube.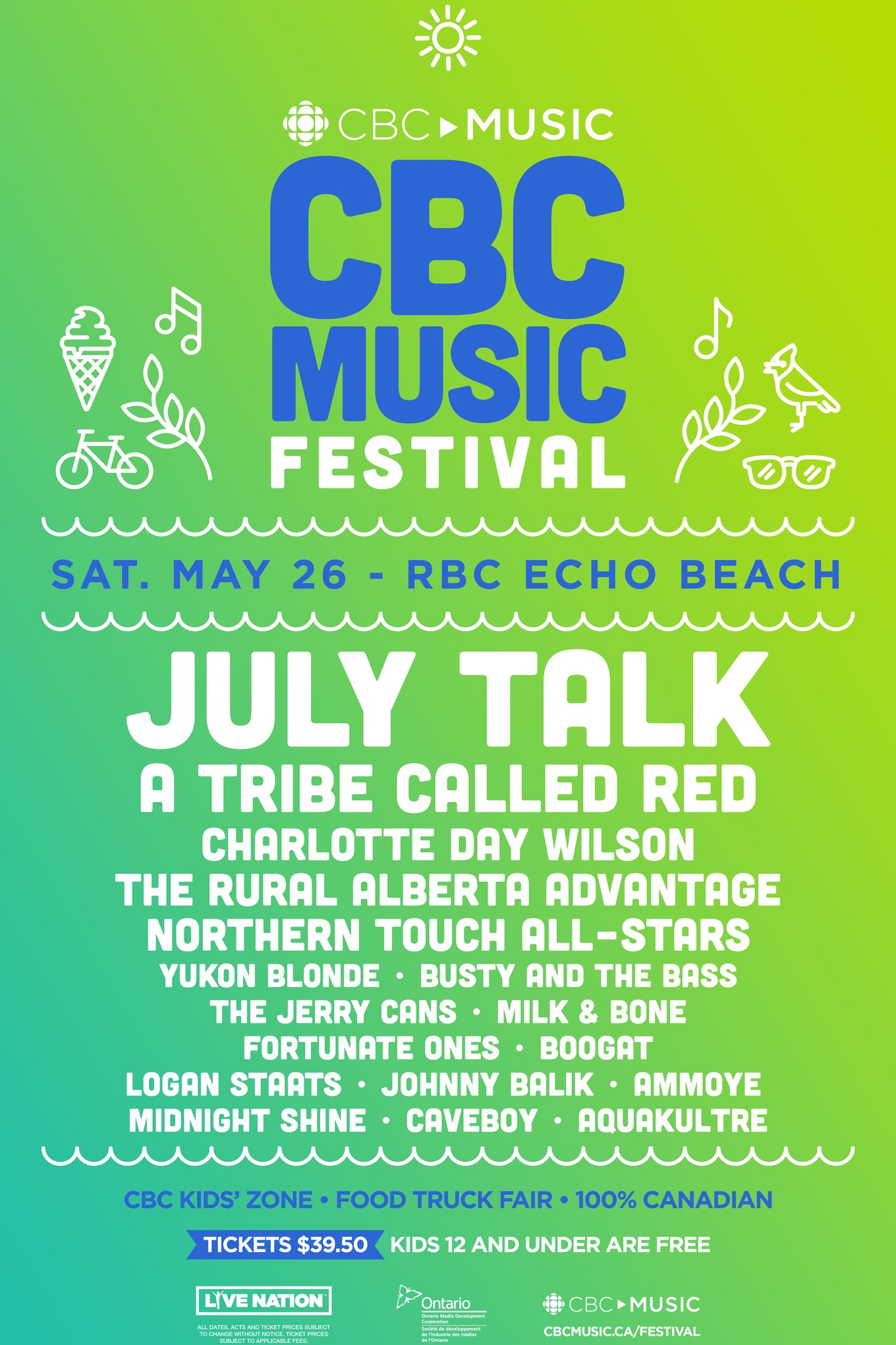 More to explore
'Rock 'n' roll shows can be a sanctuary': why July Talk prioritize fans' safety
A Tribe Called Red has never been louder
'My brain just exploded with ideas': July Talk's Leah Fay and Peter Dreimanis on directing new Born Ruffians videos