Early music fans in Halifax are gearing up for their next hit of Claudio Monteverdi and it couldn't come soon enough, by all accounts.
On Sunday, April 15, the University of King's College Chapel Choir and Paul Halley will present excerpts from Monteverdi's Selva morale e spirituale, the retrospective of his own sacred works that he compiled in 1641, just two years before his death.
The concert is, in some ways, a sequel to the King's College Chapel Choir's April 2016 performances of Monteverdi's Vespers of 1610 that left a lasting impression.
"The response from both our Lunenburg and Halifax audiences was tremendous," recalls conductor Halley via email. "We performed the Vespers with a group of 15 period instrument players and soloists, well-versed in the style, headed by [tenor] Charles Daniels. We were also joined by the boy sopranos from Nick Halley's choir Capella Regalis. Many people said they never expected to hear such a high-calibre performance in Nova Scotia. A surprising number of folk were familiar with the work from performances they had attended in major urban centres in Europe and the States, or from DVDs they had of the work, and felt our offering ranked with the best. Those who had never heard the Vespers before were totally mesmerized."
It was the first time the work had been performed in Halifax on period instruments — sackbuts, cornetti, theorbos and archlutes. The concert was captured on video.
With their upcoming concert, Halley and company are hoping to recreate the excitement of that Vespers performance and provide the Halifax public with its next thrilling Monteverdi fix.
"The instrumental forces and soloists will be very much along the same lines," he explains, "although this time instead of three sackbuts we'll have four!"
Whereas the Vespers of 1610 is one unified work, Monteverdi's Selva morale e spirituale is an anthology of his sacred compositions published at the end of Monteverdi's time as maestro di cappella at St. Mark's, Venice. Halley has selected excerpts, as he explains:
"I have chosen works that, like the bigger pieces in the Vespers, use multiple choirs of voices and instruments in various configurations and in different parts of the cathedral to create a grand surround-sound effect. I have also chosen a few of his more intimate solo pieces. One in particular, 'Pianto della Madonna,' is an example of Monteverdi's borrowing from himself. Its music is essentially the same as his famous 'Lamento d'Arianna' from his lost opera, Arianna, of 1608. The new words from an unknown source have earned it a place in Monteverdi's sacred oeuvre. This will be sung by our soprano soloist Hélène Brunet with continuo accompaniment consisting of theorbo, gamba and violone.
"My intent is to show off the enormous range of musical expression in this collection and the brilliant use of opposing musical forces that Monteverdi must have had fun playing with during his time at St. Mark's."
'Majestic features, marvellous acoustics'
Halley is calling the concert The Splendour of Venice, and filling in for that city's St. Mark's Basilica will be Halifax's Cathedral Church of All Saints.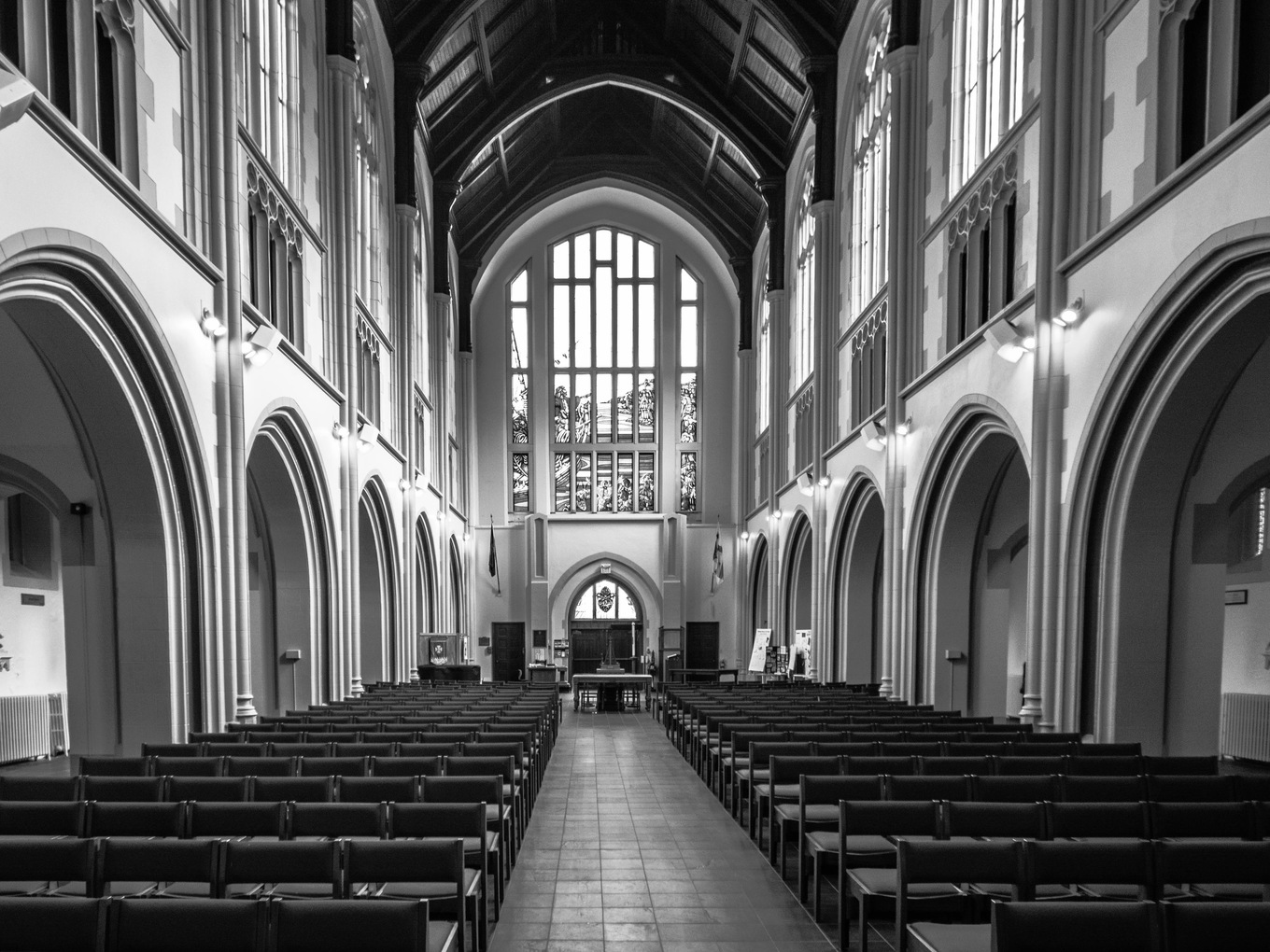 "All Saints' Cathedral was designed by the 20th century neo-gothic architect Ralph Adams Cram (who also designed the Cathedral of St. John the Divine in New York City, where I was director of music for 13 years)," notes Halley. "It has the majestic features of the European cathedrals. Just as important, it has marvellous acoustics, thanks to its proportions and its slate floor. It is warmly reverberant and sound carries well from any location in the building, allowing for singers and players to be placed in such a way as to emulate the kind of effect one might have experienced at St. Mark's Venice, with its multiple galleries and domes."
The Splendour of Venice takes place Sunday, April 15, at 4 p.m. at the Cathedral Church of All Saints in Halifax. The soloists are sopranos Hélène Brunet and Janelle Lucyk, alto Sarah Myatt, tenors Philippe Gagné and Nils Brown and baritone Brett Polegato. For more information and to purchase tickets, head over to tickethalifax.com.
More to explore:
A crash course in medieval music
10 awesome classical pieces under 2 minutes long
A delightful exploration into the world of choral music. A wide selection of pieces by celebrated composers Bach, Brahms, Fauré, Glick, Handel, Haydn, Mozart, and Rutter as performed by renown choirs Elora Festival Singers, Musica Intima, Elmer Iseler Singers, and The Monteverdi Choir. Hear: J.S. Bach: St. Matthew Passion, Traditional: Shenandoah, Mozart: Requiem, Arvo Part: Berliner Messe, Rachmaninov: Vespers, Tallis: Spem in alium and more!