The next 12 months will be huge for mezzo-soprano Wallis Giunta, who'll take on three new leading roles next season at Leipzig Opera, where she's been a member of the ensemble for three years. In 2018-19, they've cast her as Rosina in Rossini's Il barbiere di Siviglia (opening Oct. 7) and in the title roles of Bizet's Carmen (opening Nov. 30) and Strauss's Der Rosenkavalier (opening Jan. 6).
"So far, I haven't encountered a character that I can't identify with and get into," she told us recently on the phone from her Leipzig apartment. It's an attitude (and aptitude) that serves the Ottawa, Ont., native well — she's known as much for her captivating stage presence as her beautifully expressive voice.
This may be Giunta's first time singing Carmen, but she's been immersed in the famed Bizet opera for 20 years.
"As a young person in Ottawa I sang with Opera Lyra," she recalls. "They did a production [of Carmen] when I was in my early teens and I was able to sing in the children's chorus. That was my initiation into it. And then at the Canadian Opera Company, when I was in their ensemble program, I was an understudy for Mercedes, Carmen's friend. And a few years ago, in Frankfurt, I sang Mercedes. And I learned the role of Carmen in those processes just by default, you know, I was kind of an unofficial cover. And so I feel like every second of it is in my body, in my mind, so I can kind of just immediately go to the next step of becoming her."
'Not what Bizet wanted'
At 32, Giunta is relatively young to be taking on the iconic role, but she doesn't see it that way.
"The current trend of, shall we say, matronly cougar-like Carmens that the world seems to be offering is really a shame," she explains. "I mean, obviously a lot of them are wonderful singers and wonderful artists, but the idea that Carmen has to be this 50-year-old, huge-voiced, man-eating machine — I think that's not what Bizet wanted."
Giunta feels it's important to bear in mind that Bizet conceived Carmen as an opéra comique — a light opera with spoken dialogue. "Of course, it's a tragic story, but it's not along the lines of, you know, [Massenet's] Werther, or these really heavy Romantic French things," she says. "It's not the same style and it has become something bigger and heavier than it was meant to be. Also, she's a teenager. She's supposed to be [...] 18, a free spirit, you know? She feels like she's immortal, she's just living for the joy of it."
"And I'm not saying I'm 18 or anything [laughs], but I think a lighter, younger, more vital kind of Carmen is completely viable and possibly more along the lines of what it should be," she continues. "But anyone can do anything. Like, if you're an actress or actor and you commit to what you're doing, then I'm in. As long as you're vocally suited for it, I think it can be done in such a way that someone like me singing the title role is completely realistic and not at all a compromise."
'I really admire Teresa Berganza. She's probably my favourite mezzo of latter years.' — Giunta
For her Leipzig Opera debut as Carmen, Giunta will work with director Lindy Hume. "I love this director. She did our Cenerentola in Leipzig. She doesn't mess around with trying to put too many unnecessary layers into a show. She just really understands the importance of developing characters and telling the story that the composer has given you. She adds a special, beautiful and magical touch to everything she does, but she doesn't get in the way of the piece, which I really appreciate. Once in a while I like it when a director does something really innovative and controversial, but a lot of the time I see just the unnecessary adding of signature touches from directors, to make something their own. But they don't actually serve the piece or the music or the drama. They just go, 'Look at me: I'm clever.'"
While Hume is directing Giunta's Carmen in December, the technical rehearsals for Der Rosenkavalier will be in full swing. It's another big sing and a very different type of role. "Languages have never been an issue for me — switching between them," she reflects. "And actually, without sounding cocky, one of my greatest strengths actually is being able to switch between styles of music in a healthy, convincing way. I do it in concert all the time. I do really wacky programming of very different things back-to-back, and I think I sing better better when I have that kind of variety going on, whether it's within one concert or within a certain time span. It keeps me healthier and fresher and more conscious of how I'm using my voice."
Giunta says her third role debut next season, Rosina in Il barbiere di Siviglia, is "like a balm for the voice" with all of its coloratura. "It's actually not tiring. I can't tell you how many performances of Cenerentola I've come off the stage and been like, 'I could just start singing the opera now! I feel warmed up and great.'" She says the Rossini improves her Strauss. "If I approach it with that same kind of lightness and sparkle and kind of flexibility in the voice, I'll only sing it better."
'Two-way exchange'
Giunta is evidently thrilled to be living her dream and indulging her affinity for the stage, where she feels she opens a channel of energy with the audience. "Like, there's some sort of link between us and I can manipulate it and I can change how it flows and how they feel. And I get something back from it, too, you know? It's a two-way exchange and that is incredibly exciting. It fills me with adrenaline as a performer and I think, as an audience member, that's when you feel really deeply moved by something and authentically touched. It really transports you and there's nothing nothing else I can compare it to."
Canadian audiences can catch Giunta in a number of upcoming performances:
She's a featured performer in the Royal Conservatory of Music's Bernstein @ 100 taking place Friday, April 6, at 8 p.m. at Koerner Hall in Toronto.
She's taking part in an all-Schumann concert with baritone Alexander Dobson and pianist Brian Finley at the Westben Festival in Campbellford, Ont., on Friday, July 6, at 7 p.m.
She'll sing the role of Idamante in Opera Atelier's April 2019 production of Mozart's Idomeneo.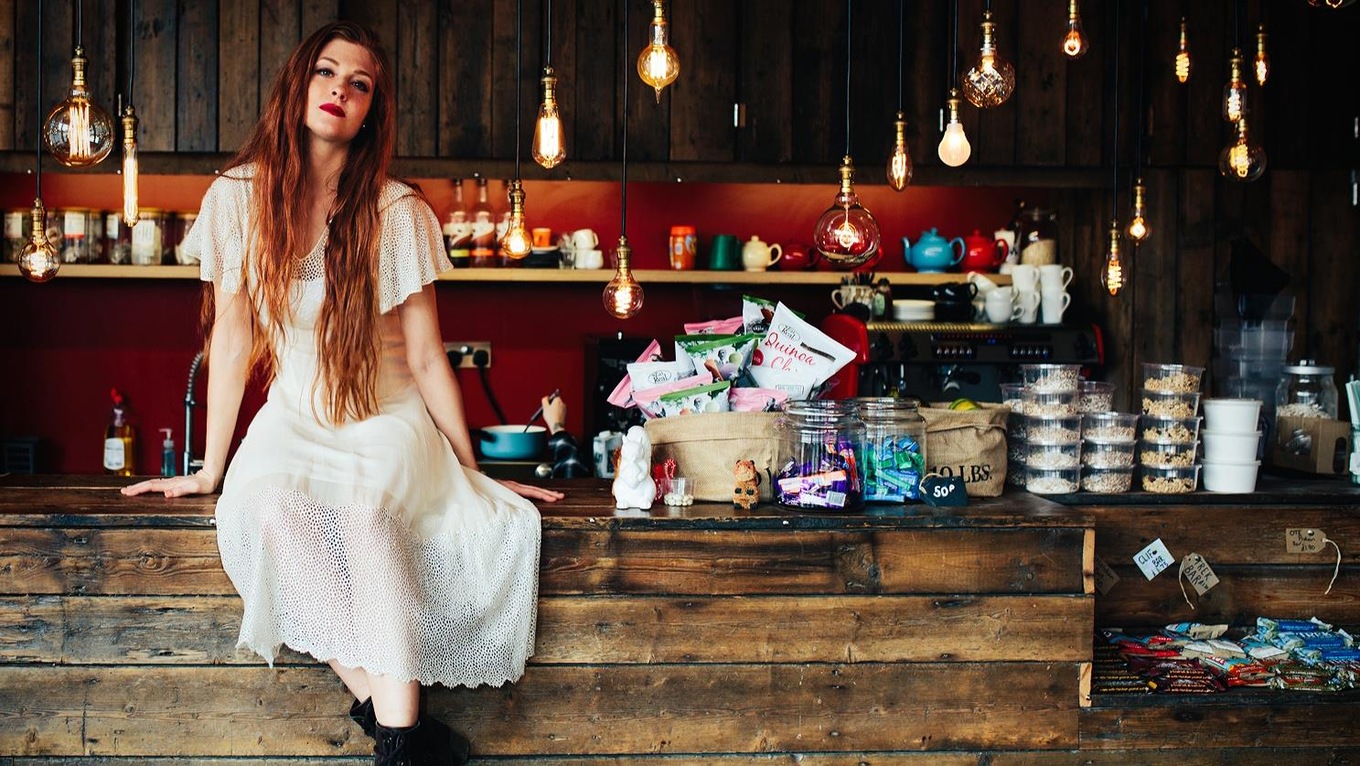 More to explore:
Blake Pouliot drops his debut album, wins $20K prize
'It's a miracle to me': Johannes Moser on Dvorák's Cello Concerto
Stewart Goodyear pens a 'love note' to Glenn Gould