The CBC Music Festival took place Saturday, May 26, at RBC Echo Beach in Toronto, and what a day we had.
With four music stages, plus the CBC Kids' Zone and the CBC Comedy Stage, the day was packed with performances and things to check out. (Not to mention all the food truck options for when you just needed to sit on a grassy knoll and take a second to soak it all in.)
---
Everything you need to know about the 2018 CBC Music Festival
---
If you weren't able to attend the festival — or want to relive it — we've got you covered. We took photos and video snippets throughout the day of all the highlights, and you can check out what went down below.
---
Aquakultre, this year's Searchlight winner, kicked the day off at the q stage with a lively, danceable set.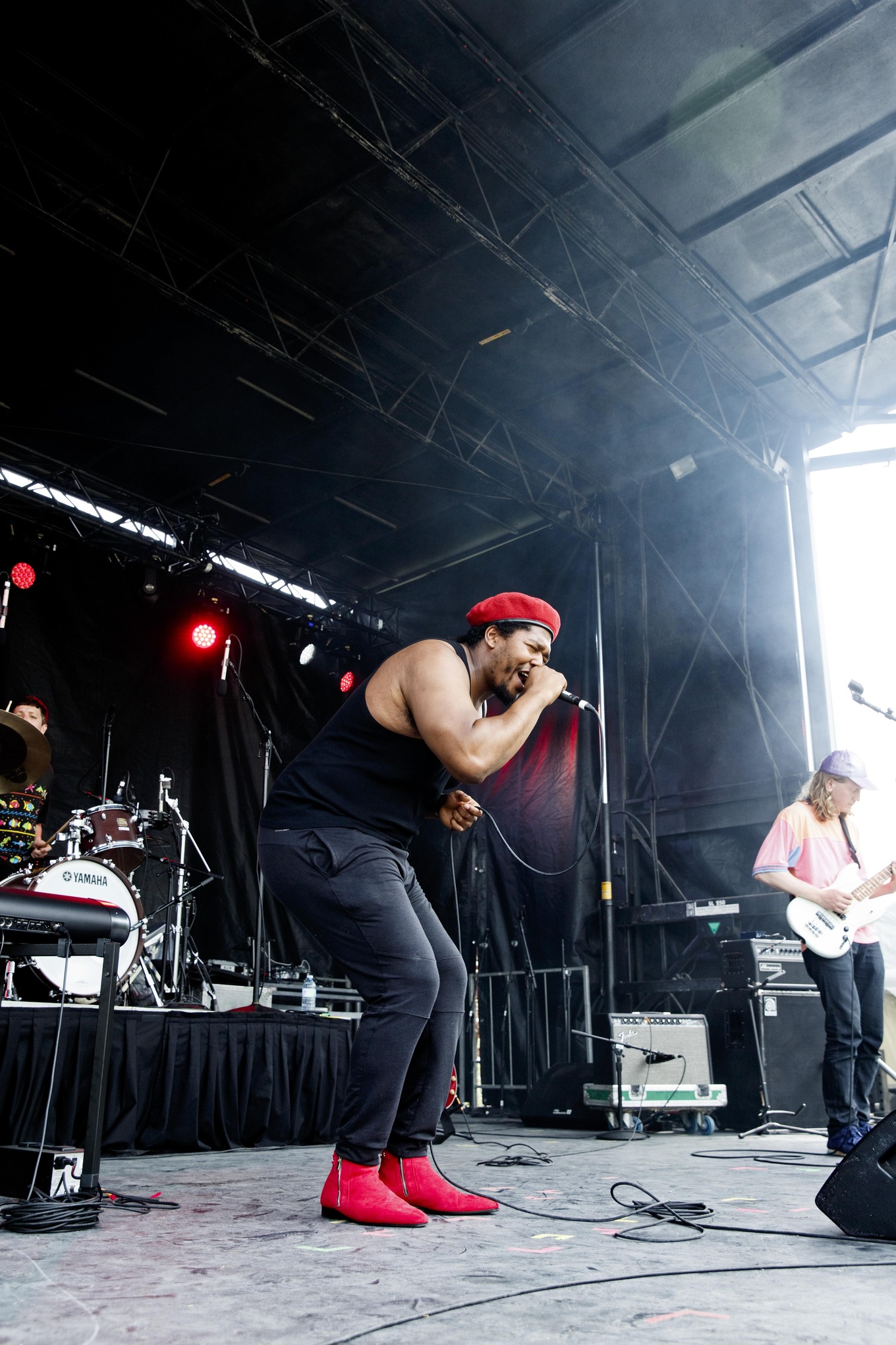 Also happening on the q stage: T-shirt cannon-ing.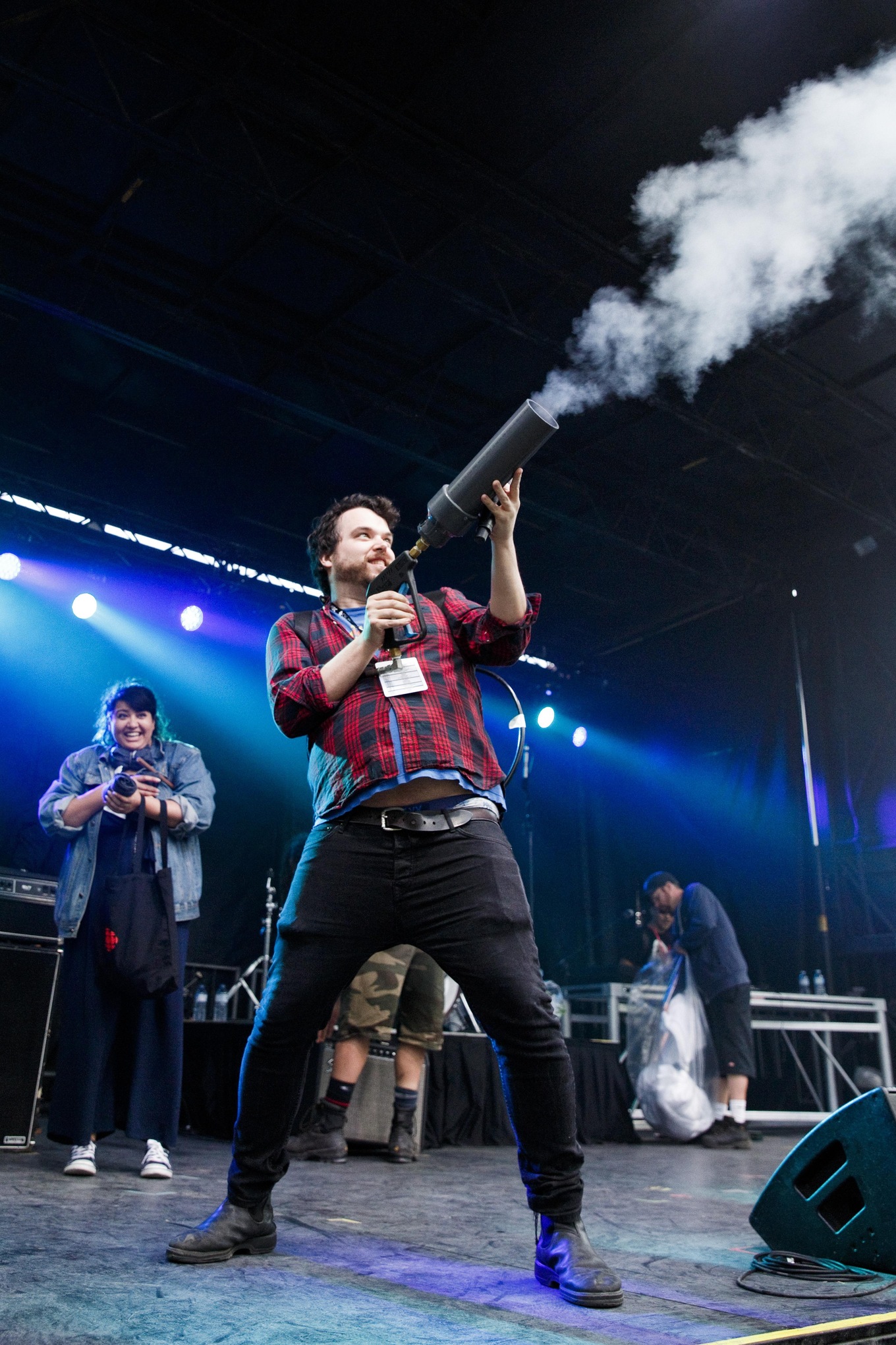 The sun came out just in time for the festival to start.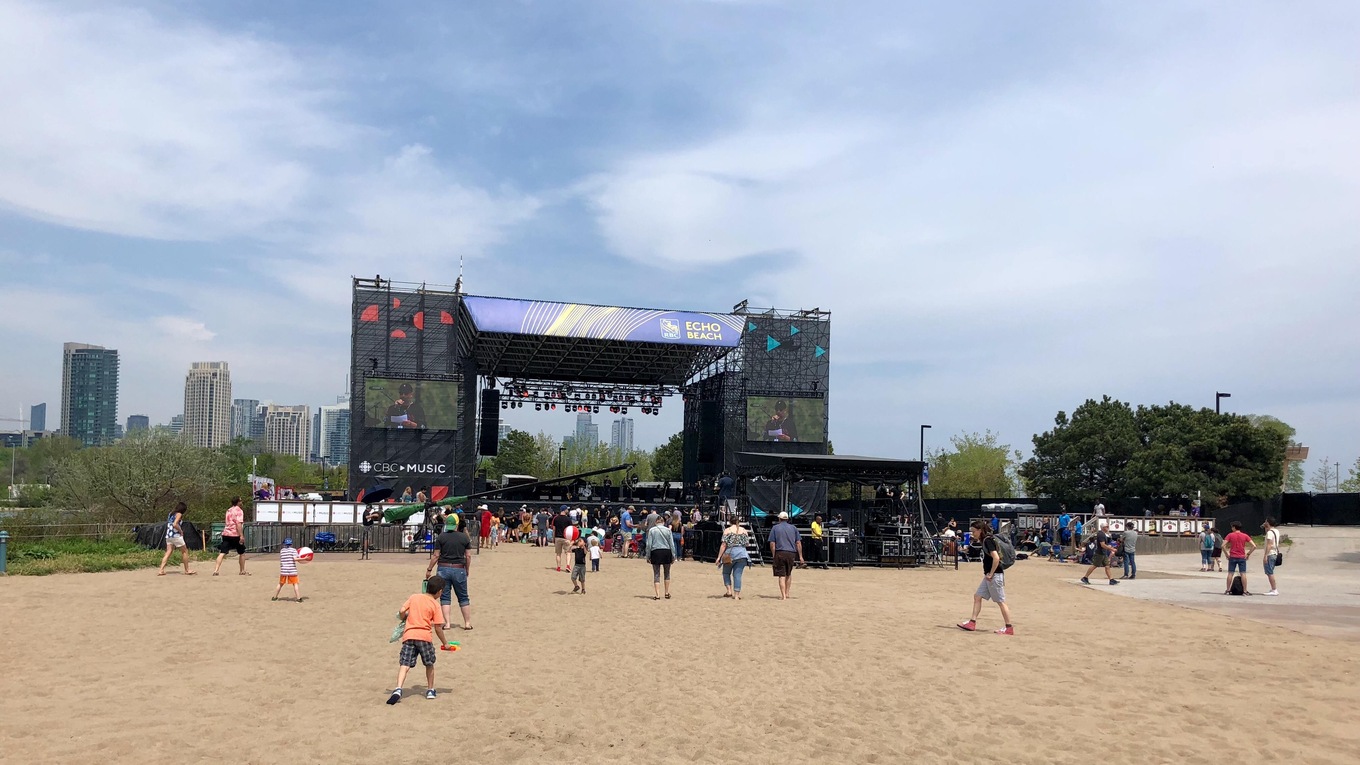 "We are the Jerry Cans from Iqaluit and we are all overheating," joked band member Andrew Morrison as the sun came out just in time for the Jerry Cans' festival set.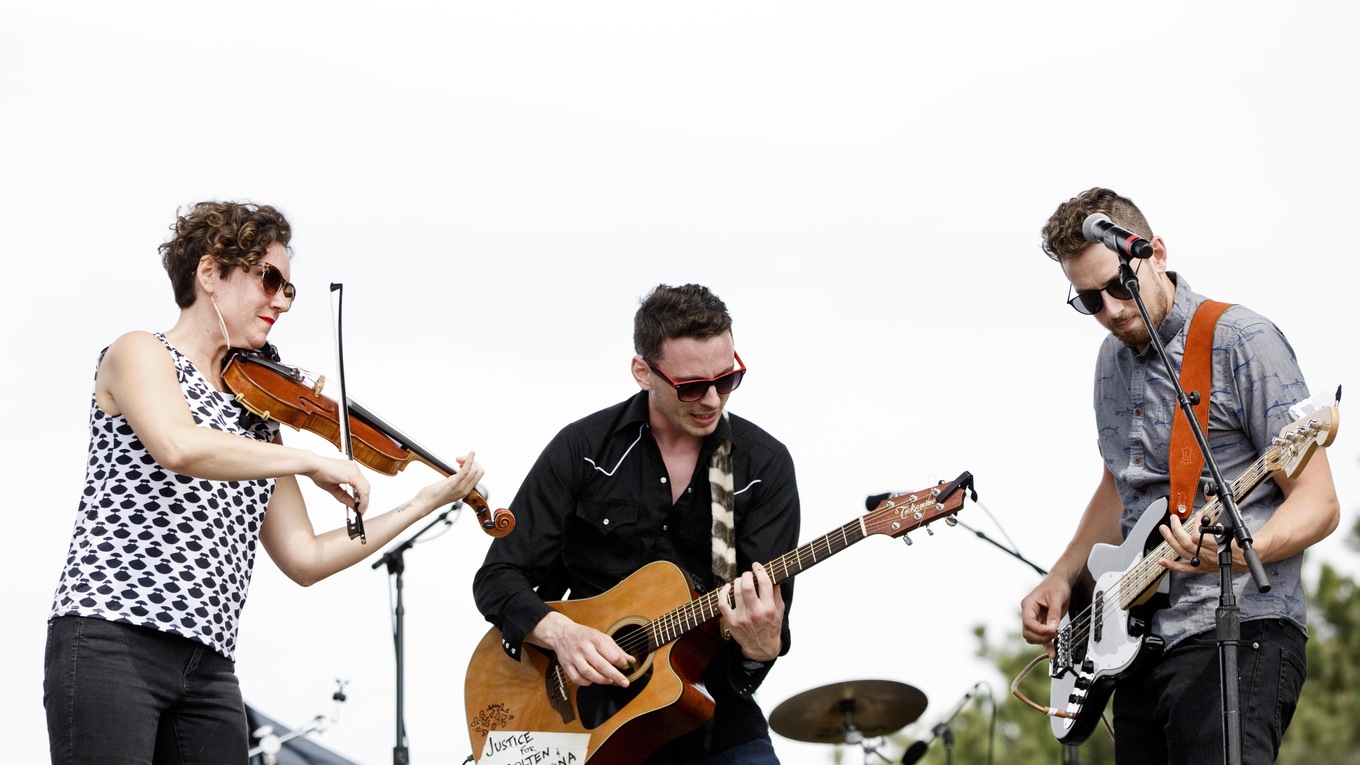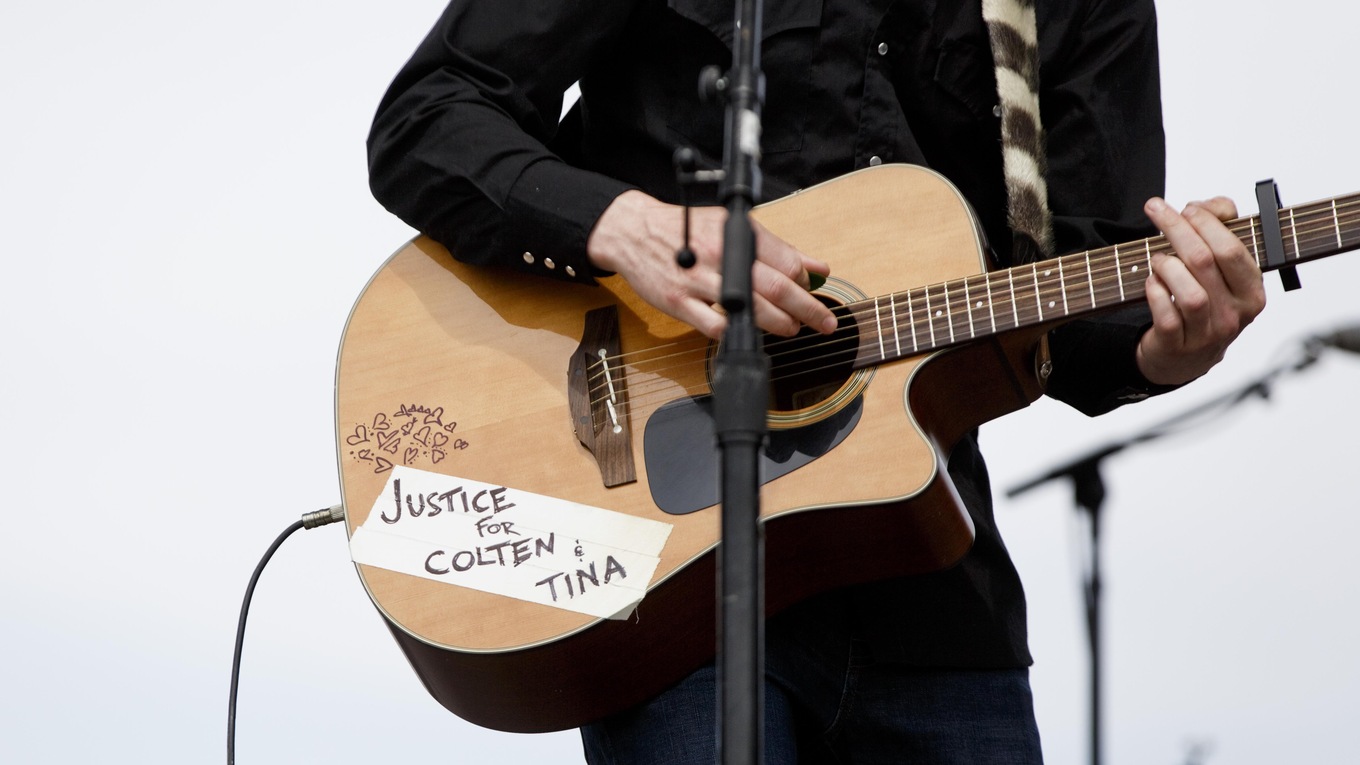 "I'm a rebel, I don't go by what society tells me. I make my own path," Ammoye, right, said during her set on the q stage.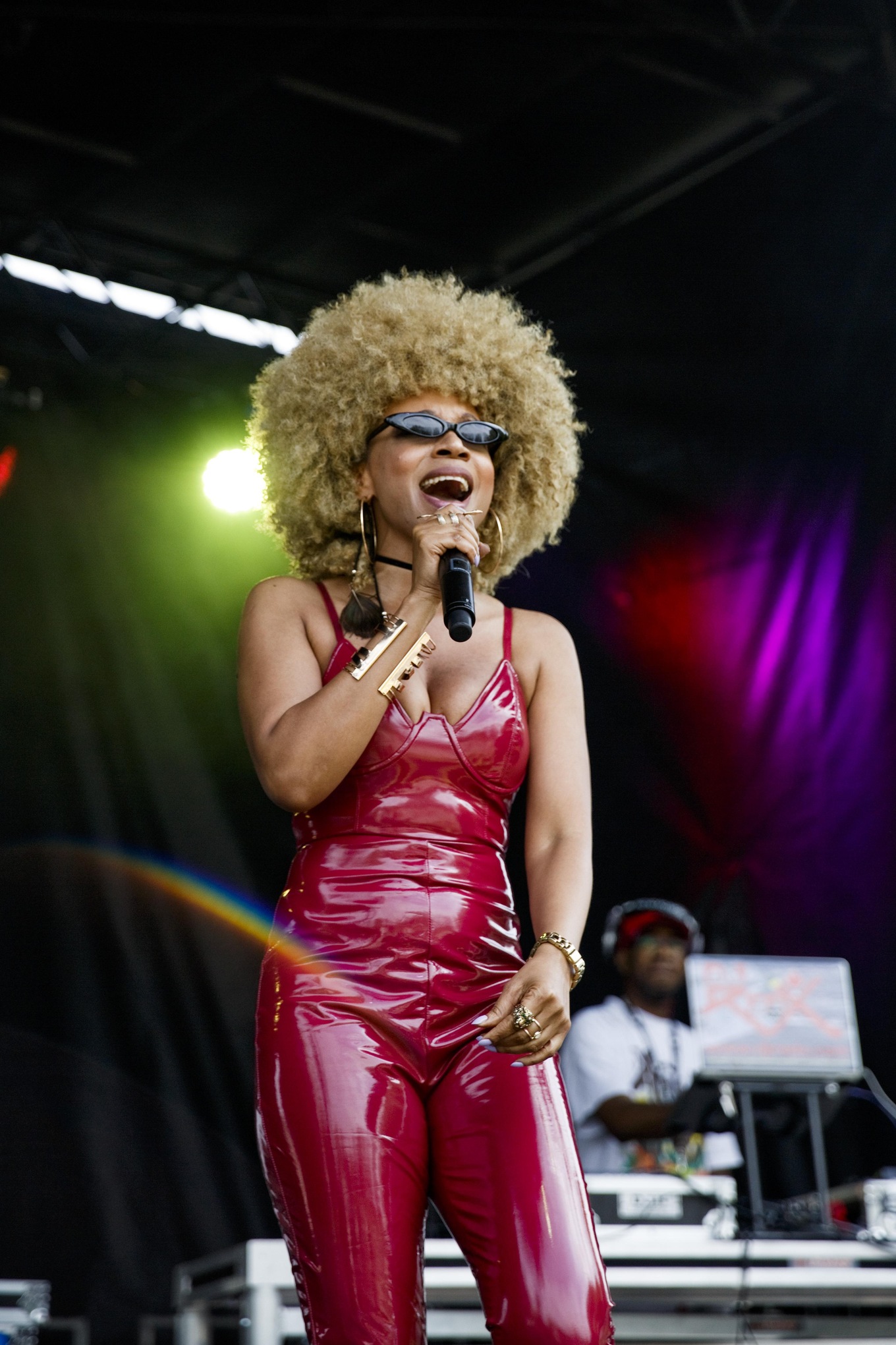 Moscow Apartment kicks off one of our new stages, the River Bar stage.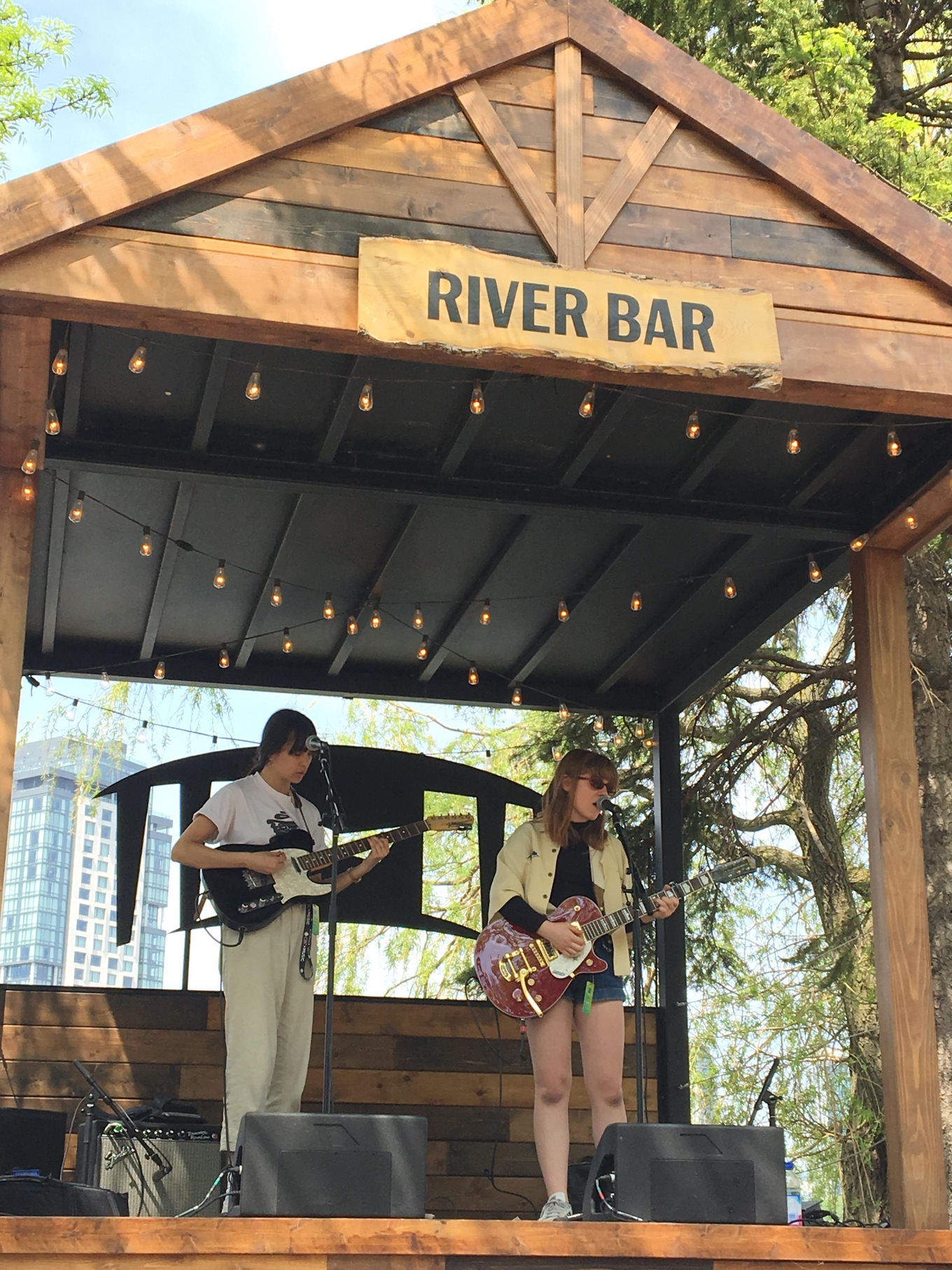 A Tribe Called Red got everyone dancing at the CBC Kids' Zone.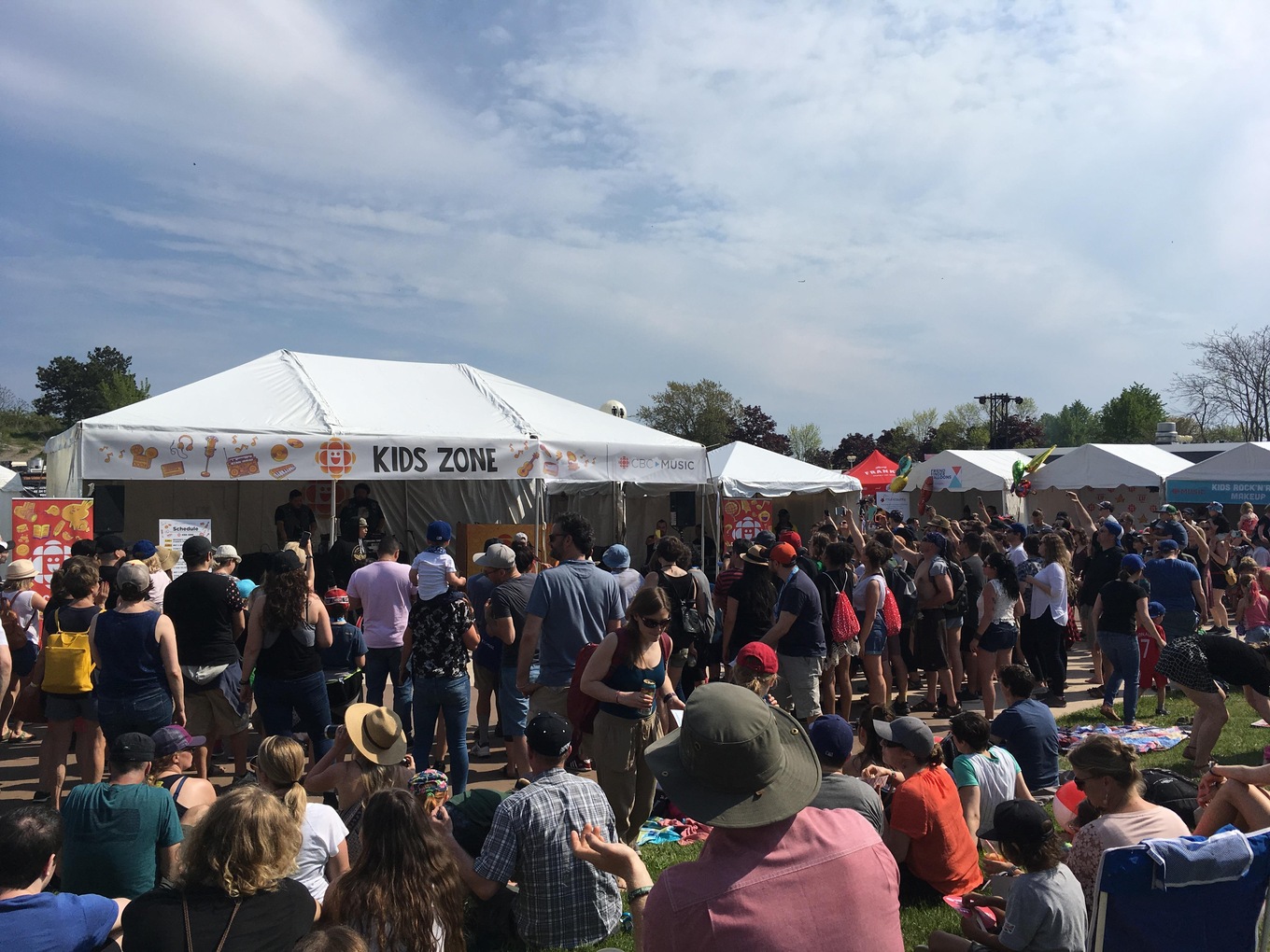 As Fortunate Ones set up their song "Steady as She Goes," which was written as a response to the wild fires in Fort McMurray, Andrew James O'Brien said: "We wanted to write a song about the ray of light that we noticed at that time: the EMTs. We owe a lot to our first responders, so we wanted to write a song for them."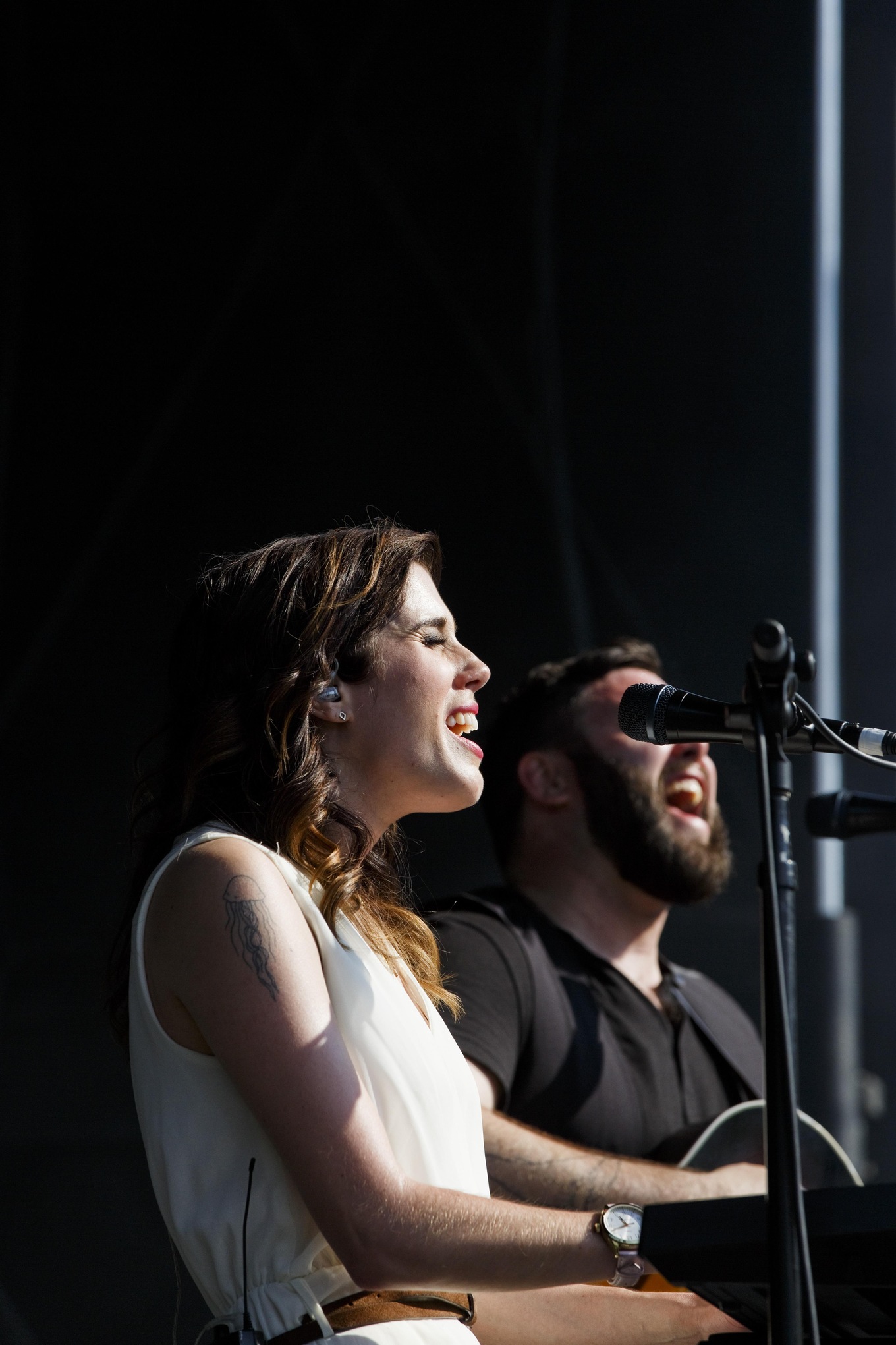 Photographer Vanessa Heins was taking portrait photos of artists all day (keep an eye out for those this week!). Here she is with Montreal's Caveboy.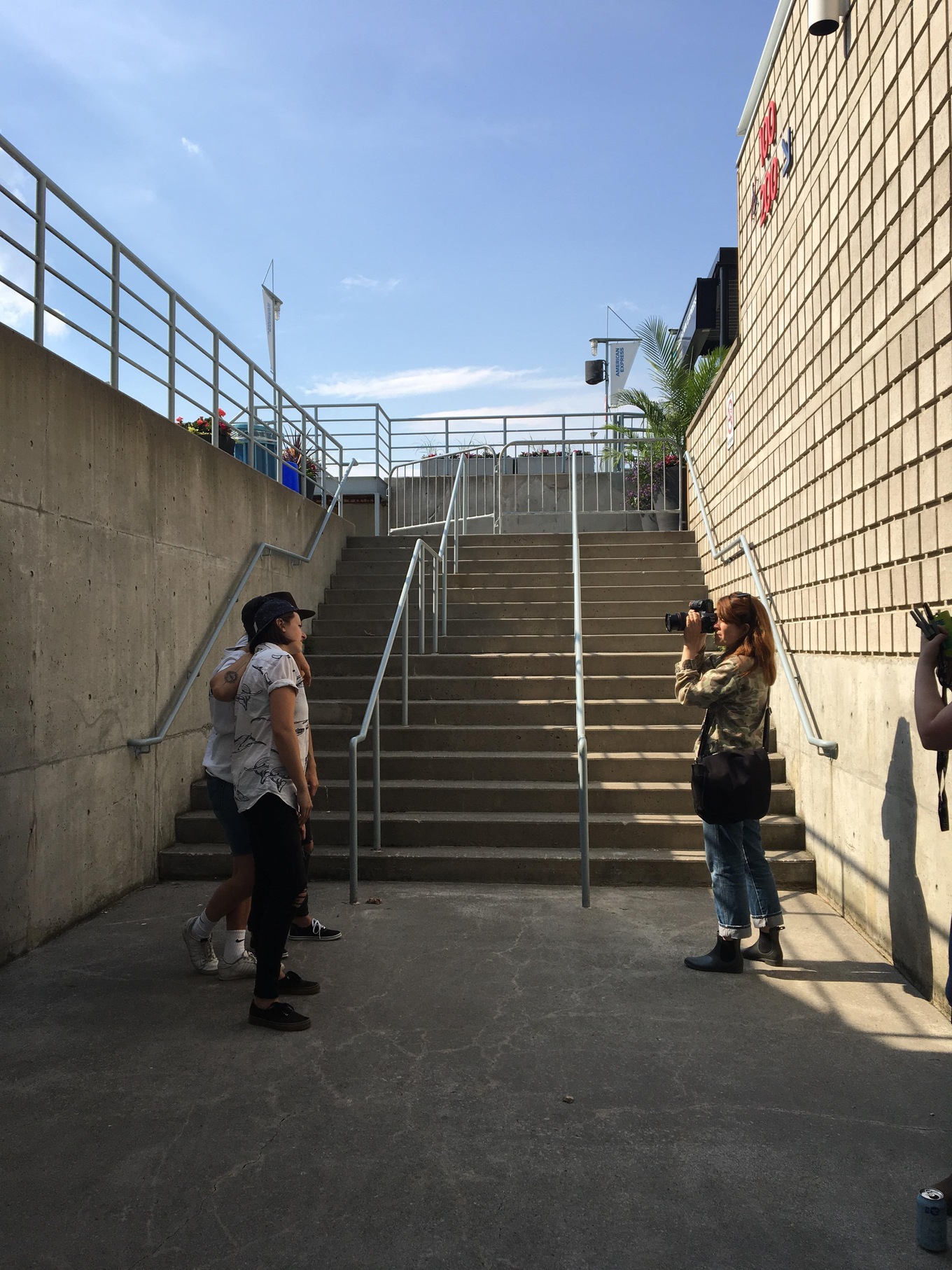 Jenn Grant played a beautiful set on what seemed like a scorching-hot stage by the time 5 p.m. hit.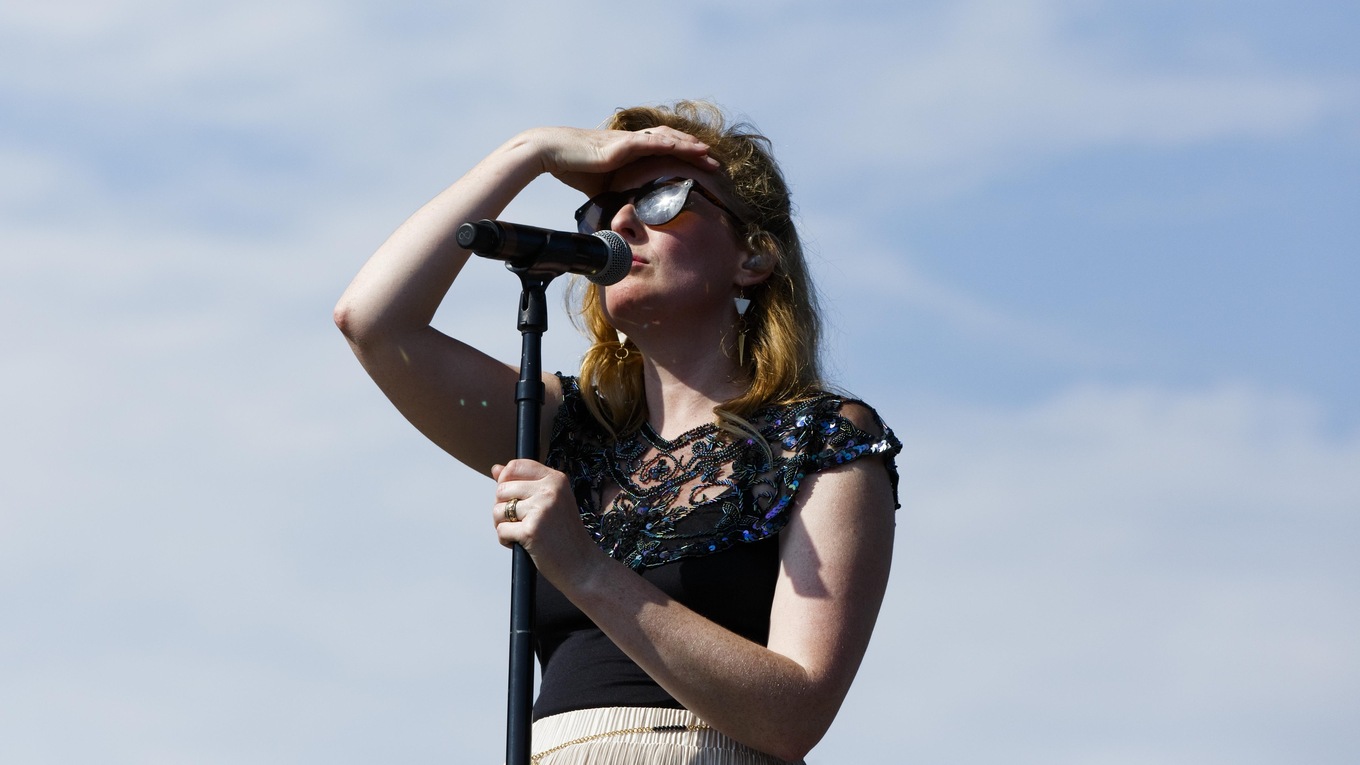 It turned into a perfect afternoon to get into the water — in supposedly non-tippable yaks.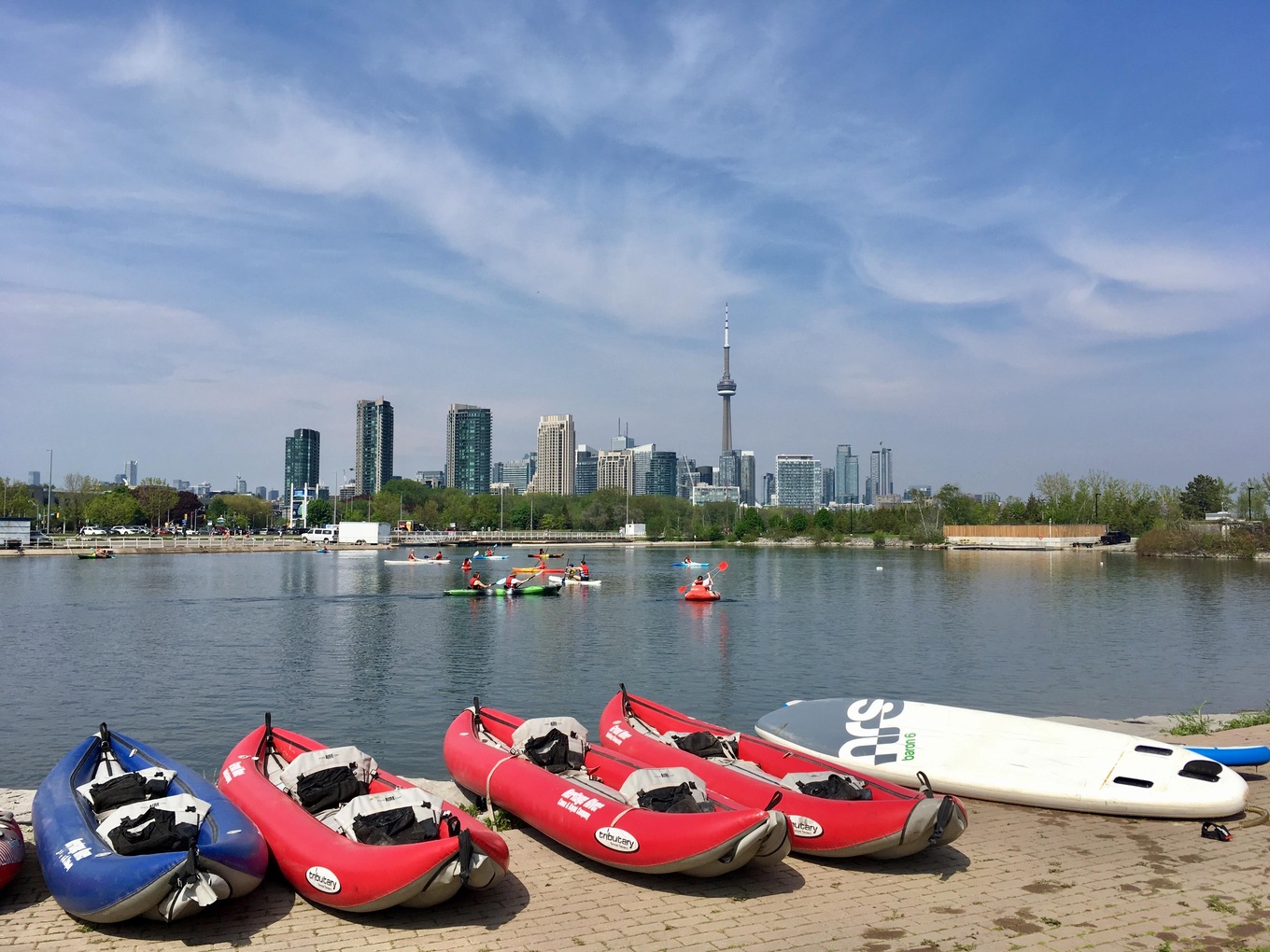 Sunshine couldn't stop the dark-pop of Milk and Bone from hitting people right in the heart on the q stage.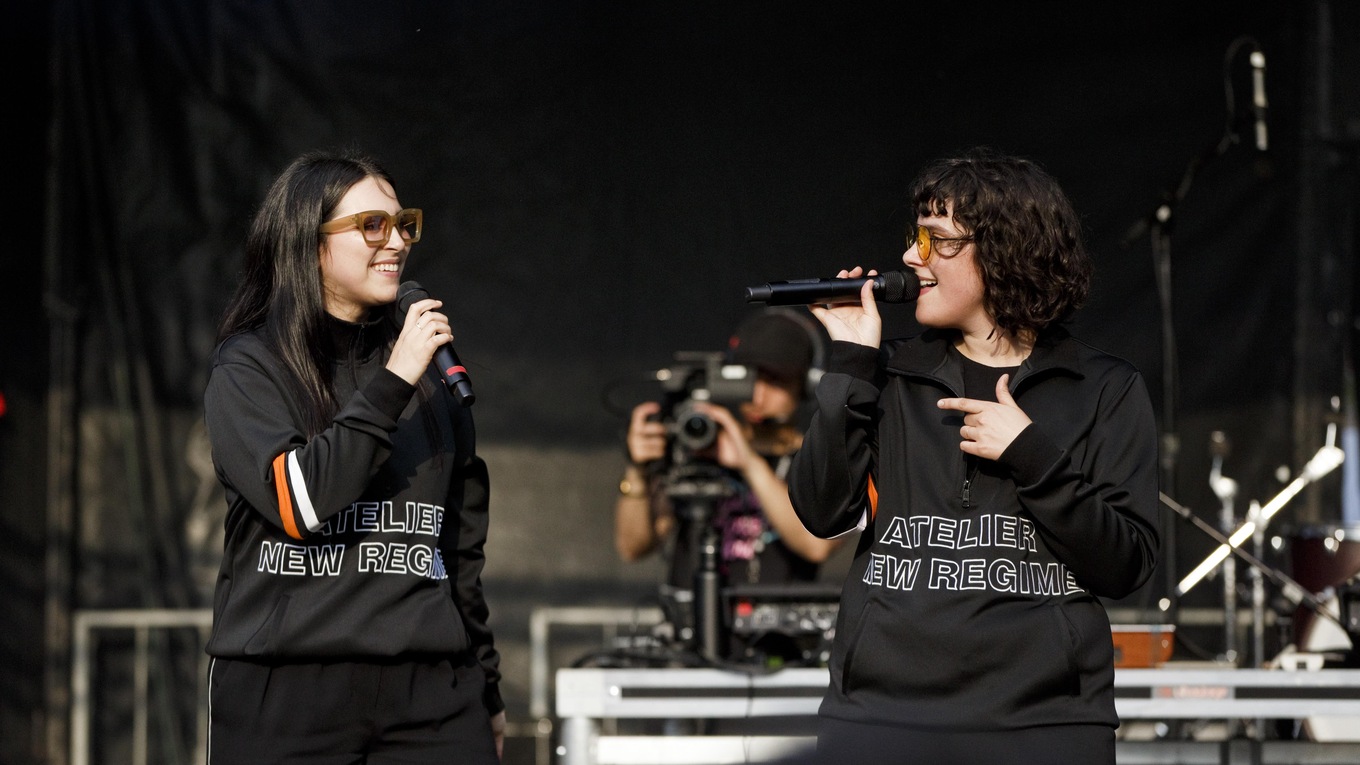 Montreal electro-soul group Busty and the Bass took over the main stage mid-afternoon, and they stopped by to chat with Here and Now host Gill Deacon to explain their band name.
How did Busty and The Bass get their name? Our @gilldeacon went behind-the-scenes at #CBCMusicFest to find out. @CBCMusic pic.twitter.com/rqPaIiiuXe

— CBCTorontoCommunity (@CBC_TOCommunity) May 26, 2018
The Rural Alberta Advantage had a stomping/clapping party for all ages.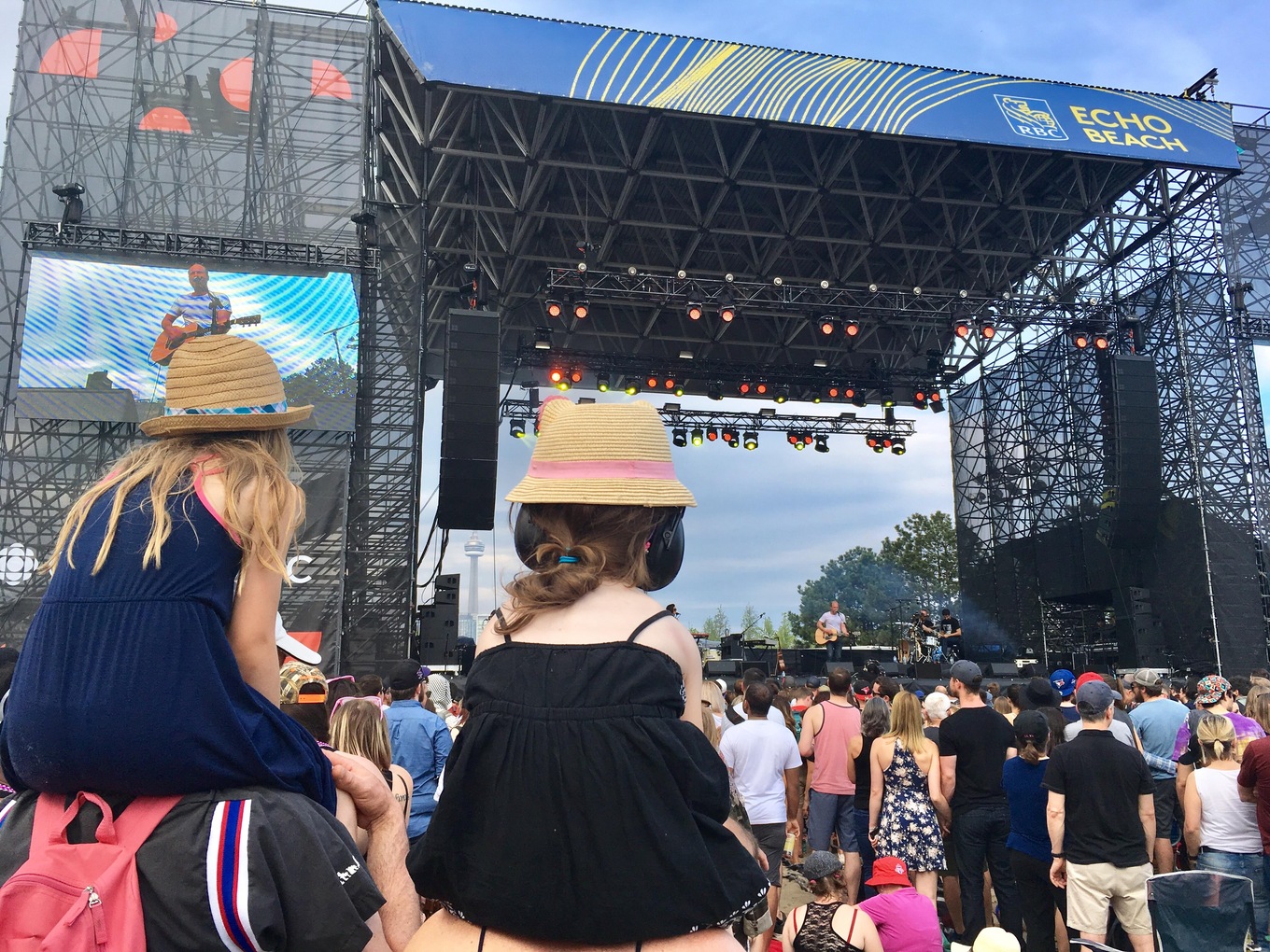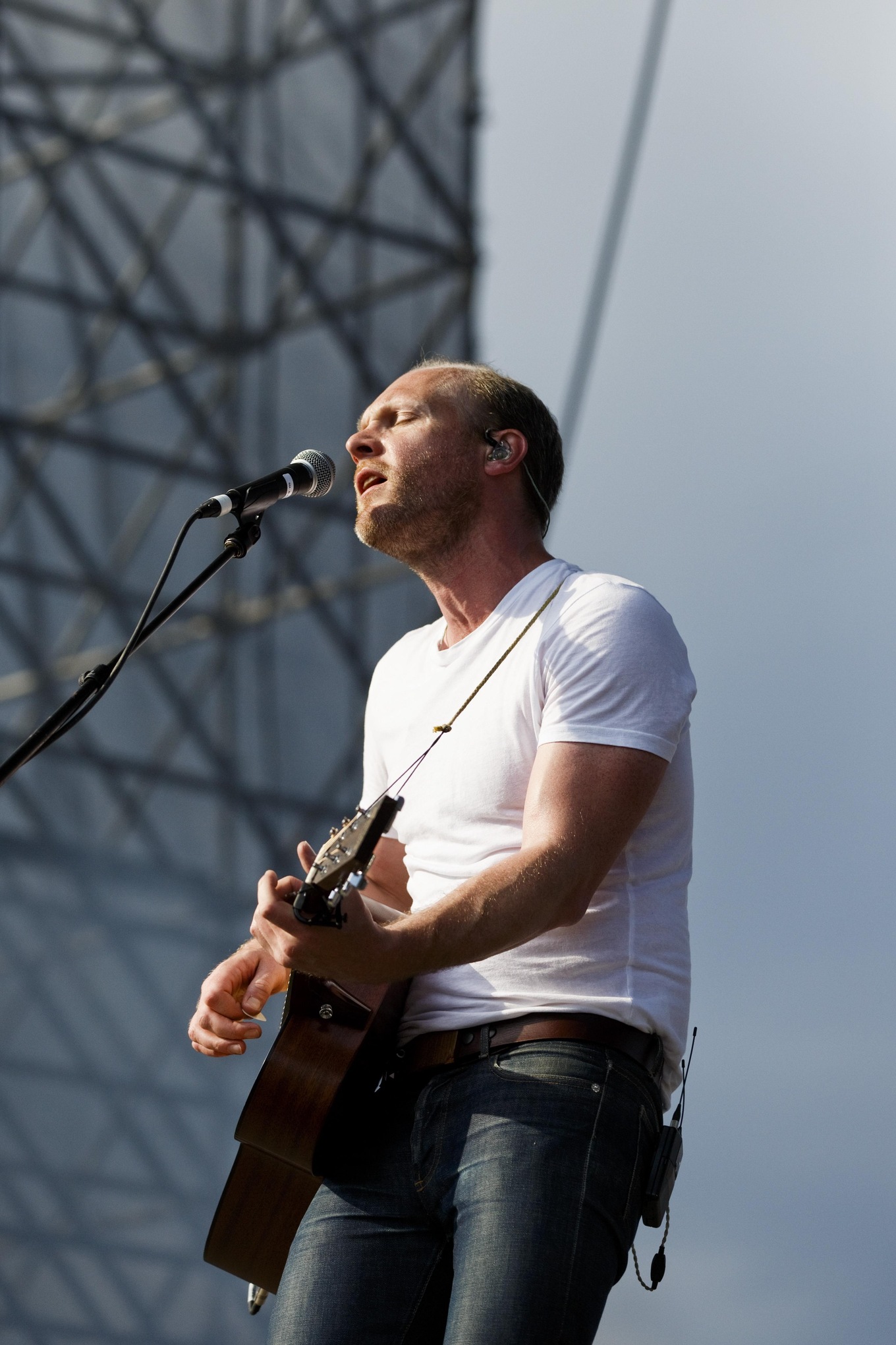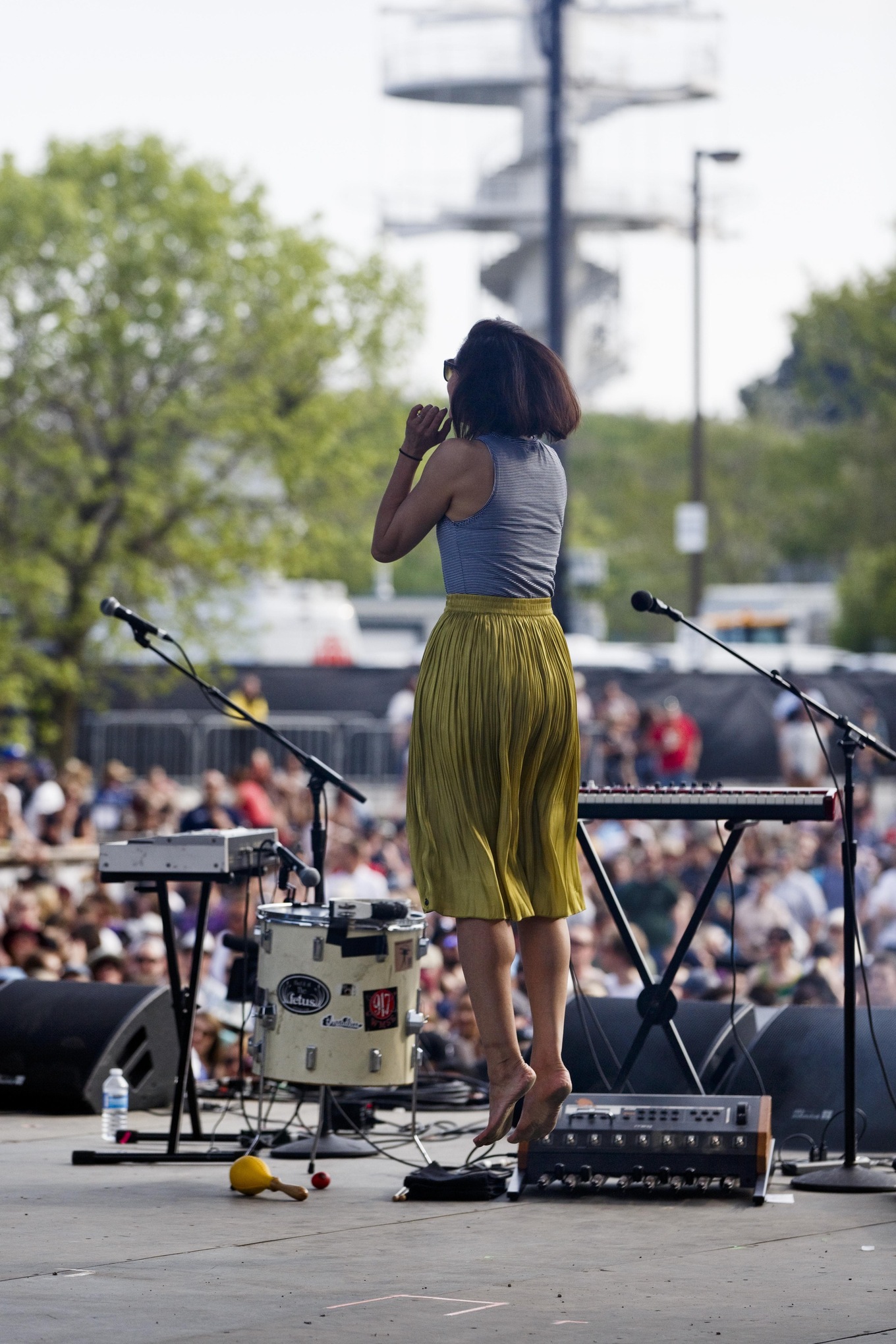 This is the place for hardcore CBC fans.
Get your #CBCMusicFest tattoo at the @CBCToronto tent. Open till 7, so act fast! pic.twitter.com/KdTjCboM4r

— CBCTorontoCommunity (@CBC_TOCommunity) May 26, 2018
Charlotte Day Wilson's voice rang across Echo Beach with a gorgeous set, and a shoutout to BadBadNotGood when she sang "In Your Eyes," the song she sang with the Toronto group.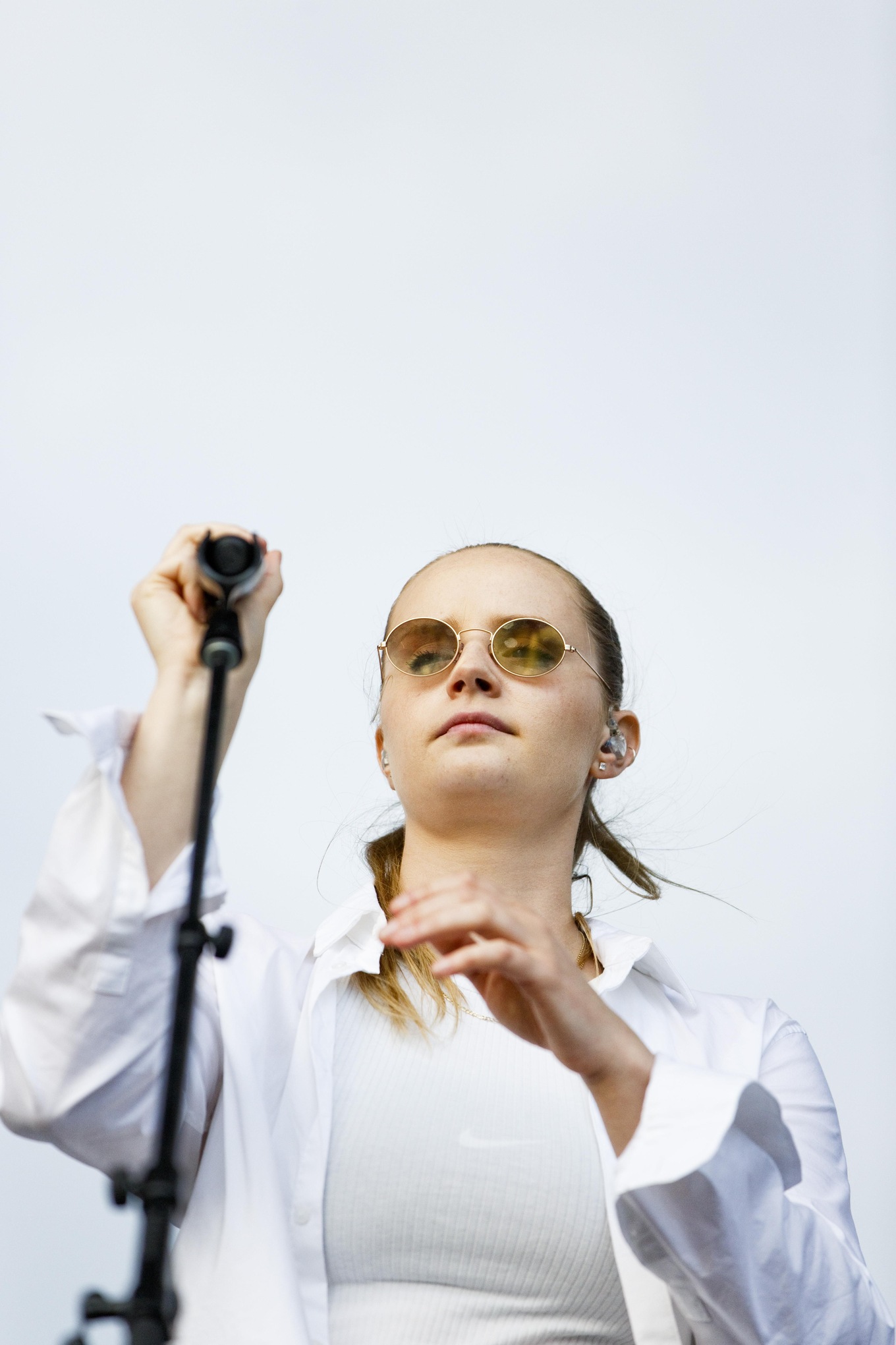 "They have more energy than that in Calgary!" joked Kardinal Offishal to get the crowd hyped up for the Northern Touch All-Stars. "If hip-hop is live and well, let me see two hands in the sky!" he continued — and it didn't take long to get everyone bumping.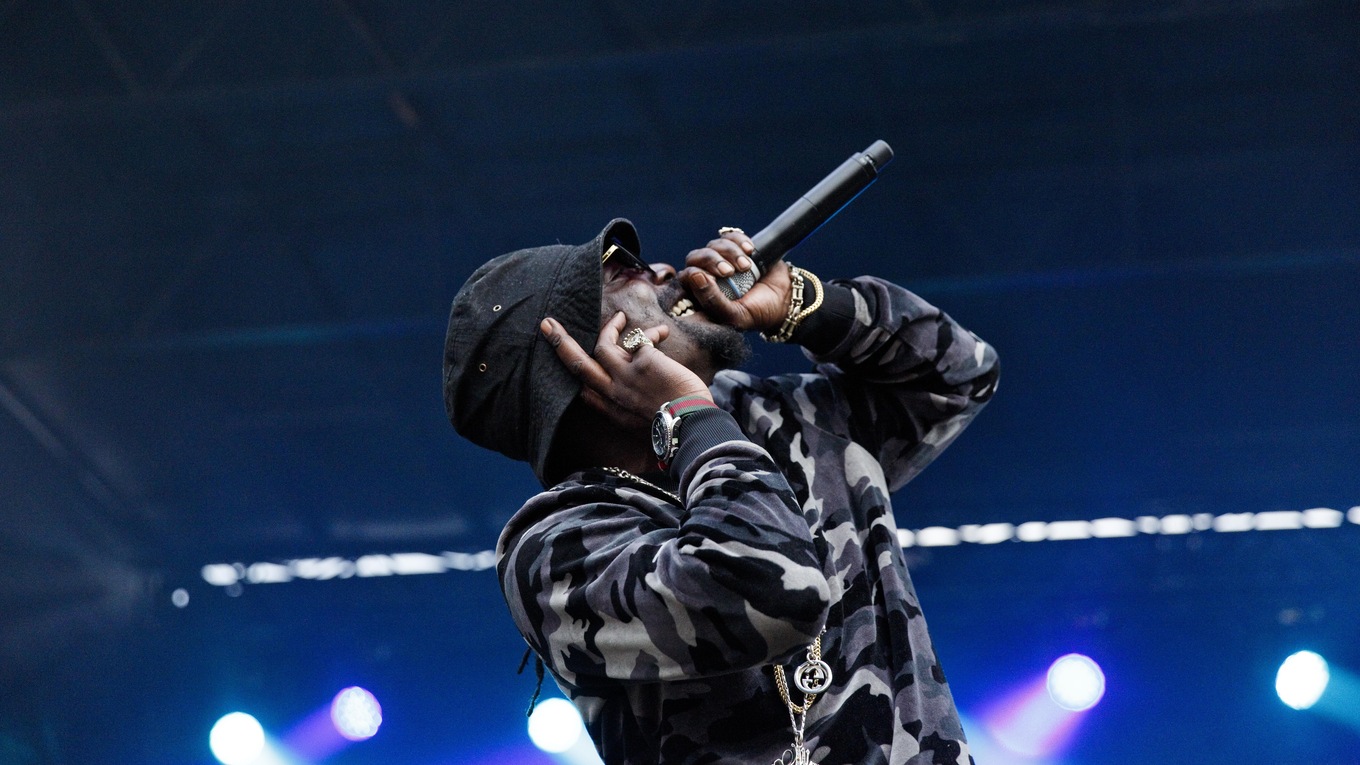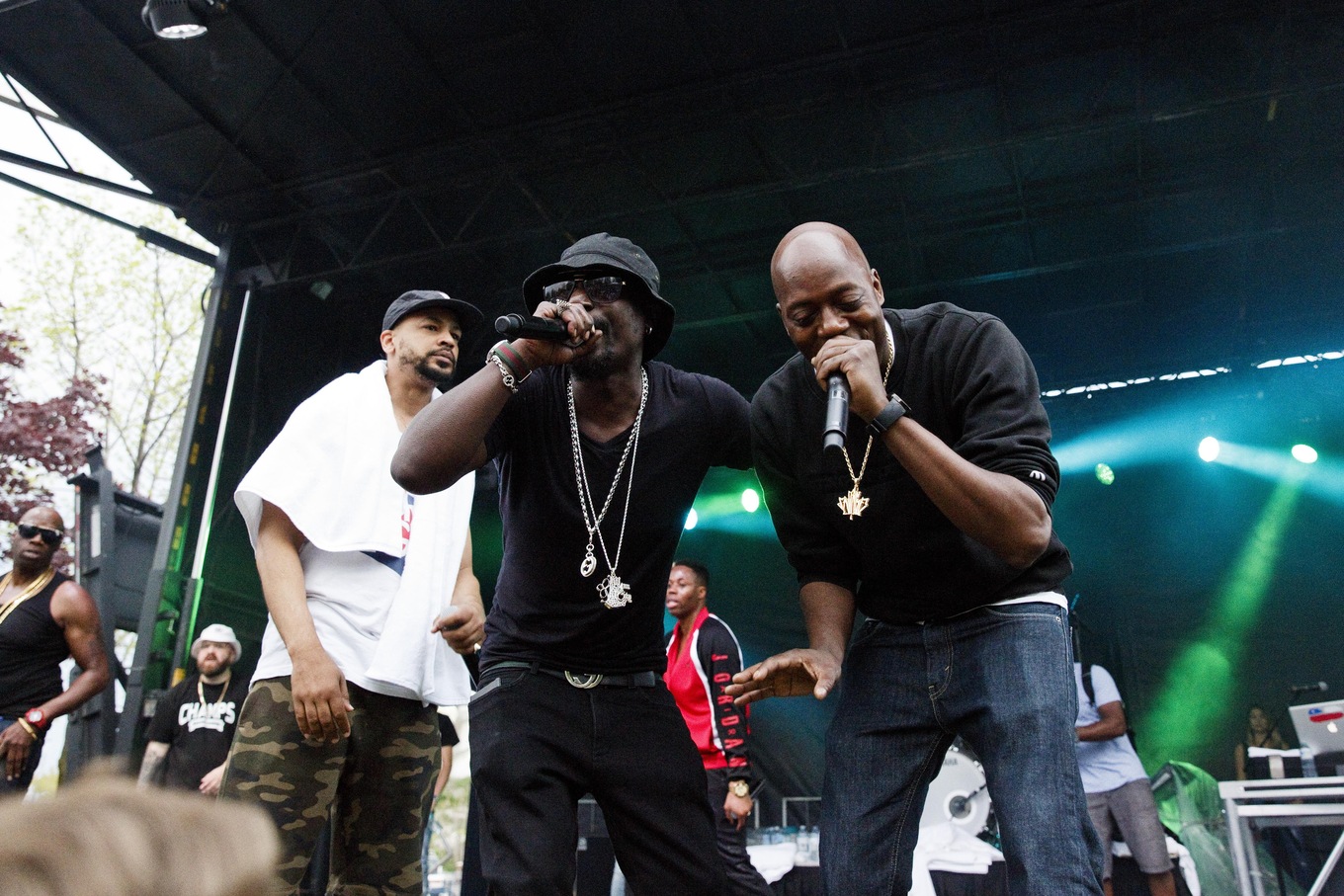 Kardinal even jumped into the crowd at one point.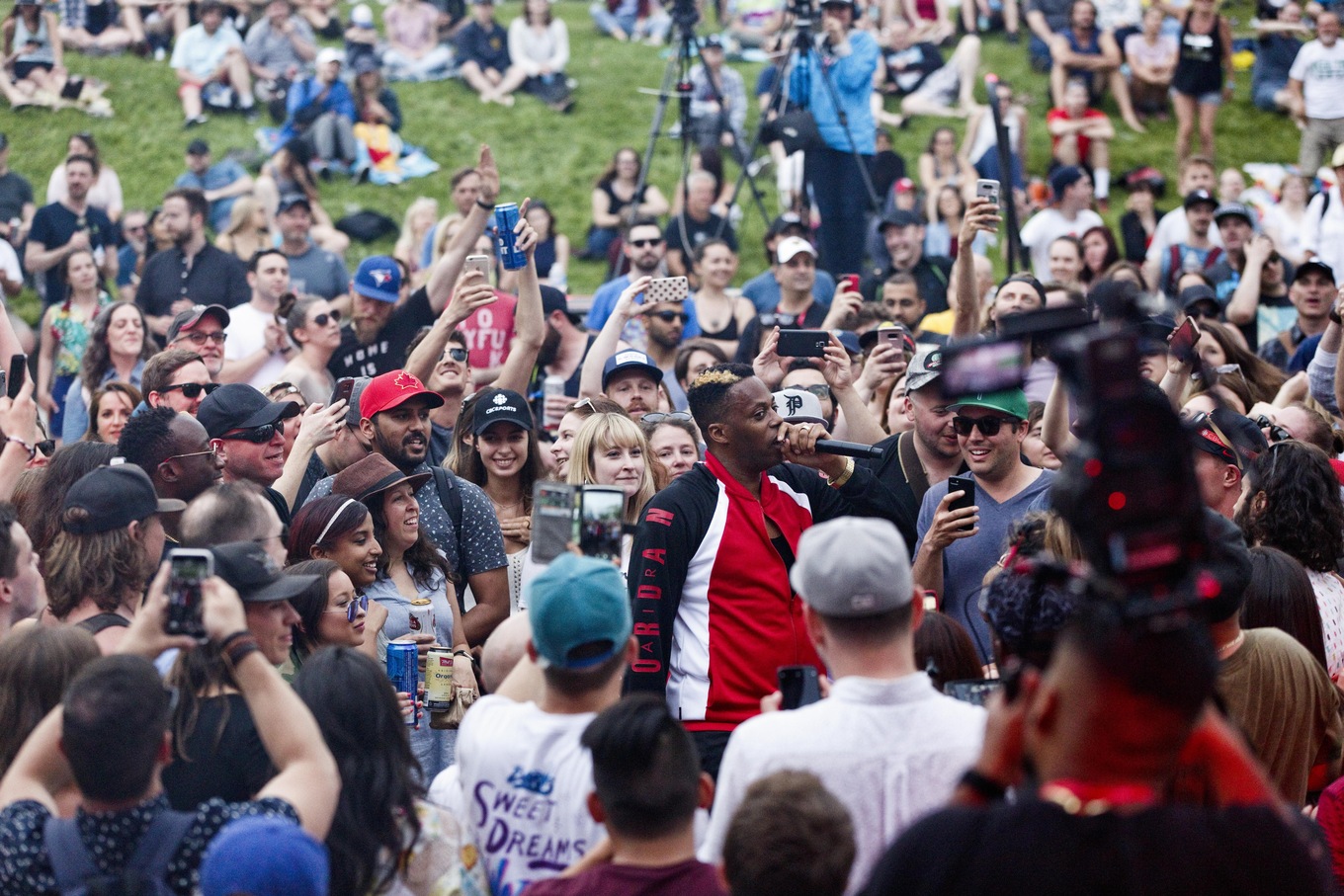 watching rascalz, kardinal offishall, choclair, checkmate, and thrust perform northern touch with master t standing right beside me was a fuuuucking trip #CBCMusicFest pic.twitter.com/ME2OCHCjXH

— fin (@stefffinanders) May 27, 2018
As soon as Northern Touch All-Stars finished up, A Tribe Called Red fired up the main stage, complete with dancers.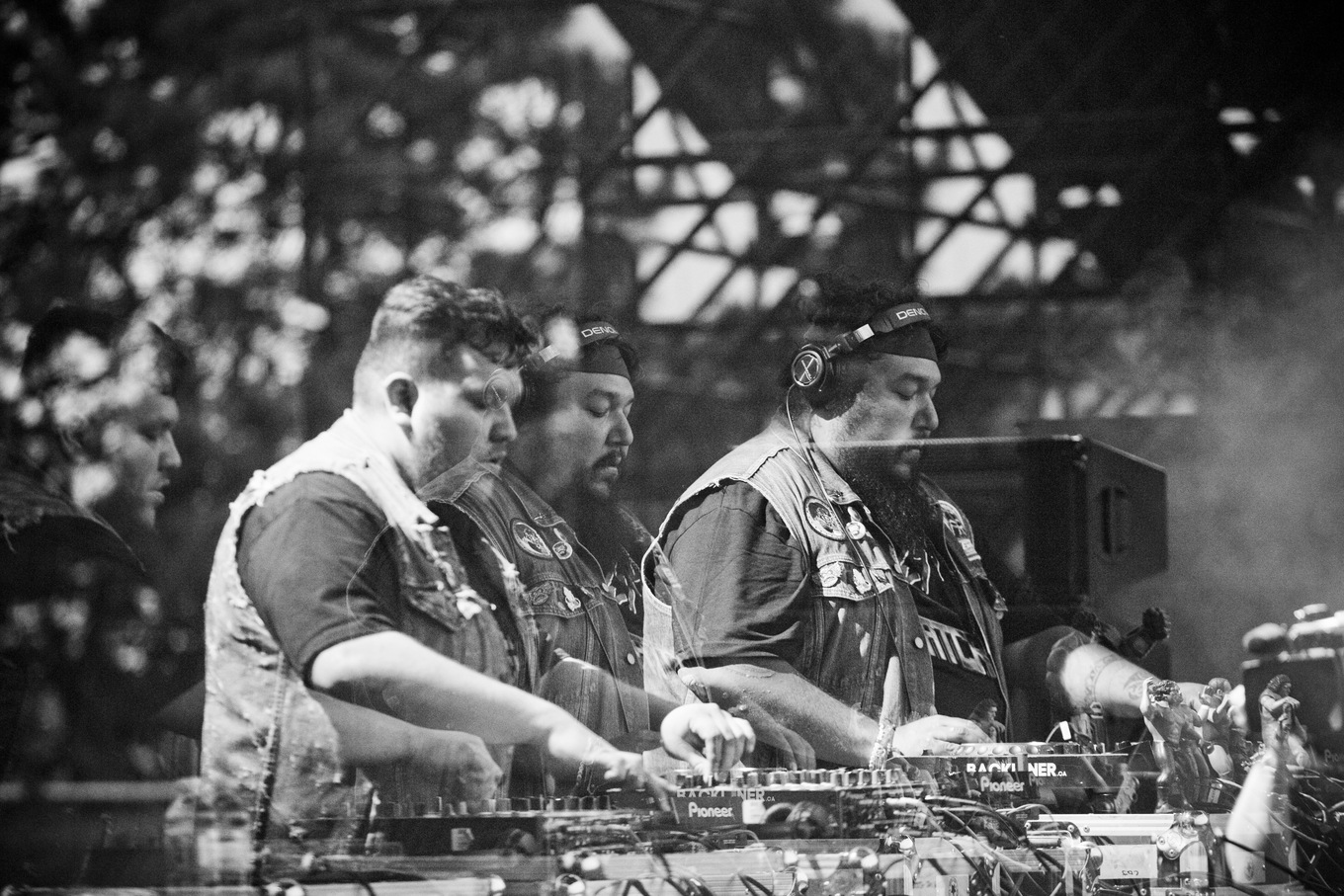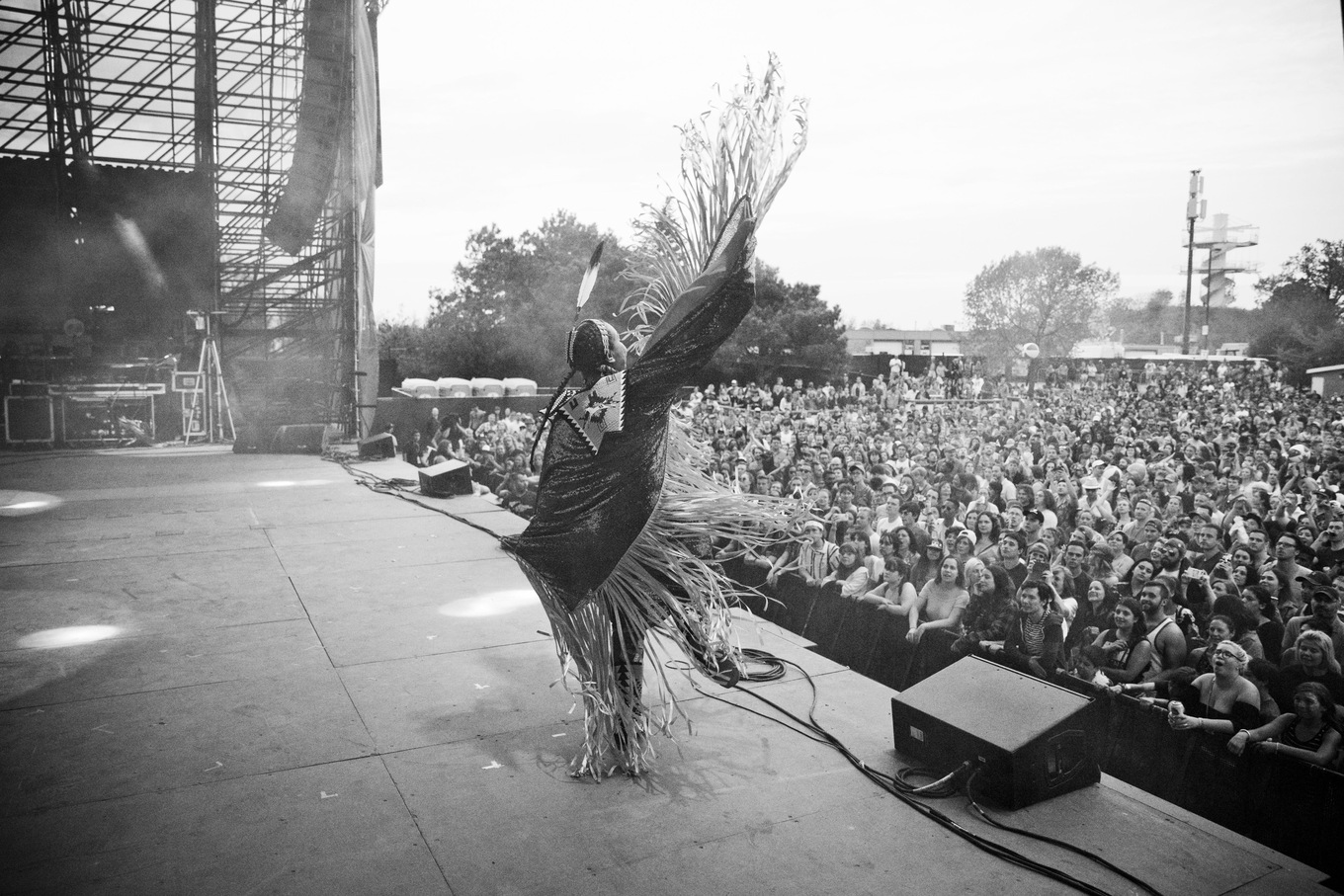 Dance your heart out! 💕@atribecalledred have the perfect tracks to do just that. #CBCMusicFest pic.twitter.com/8FvKzxmLmT

— CBC Music (@CBCMusic) May 27, 2018
July Talk headlined the festival, and while co-frontperson Leah Fay was recognizing the unceded territory where the festival was taking place, the band's "welcome" message remained onscreen.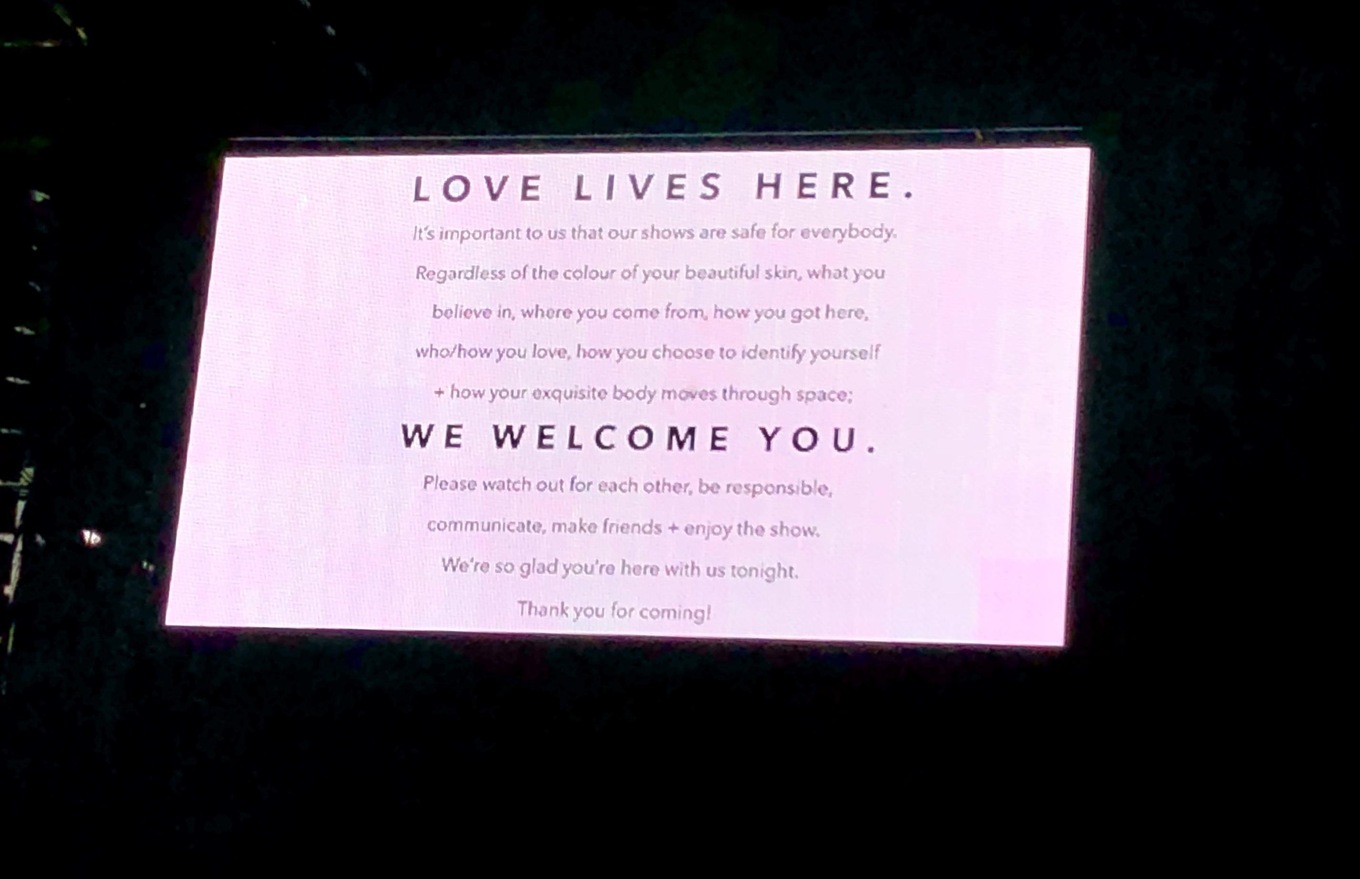 There's nothing like an explosive July Talk show under a nearly full moon to end the night.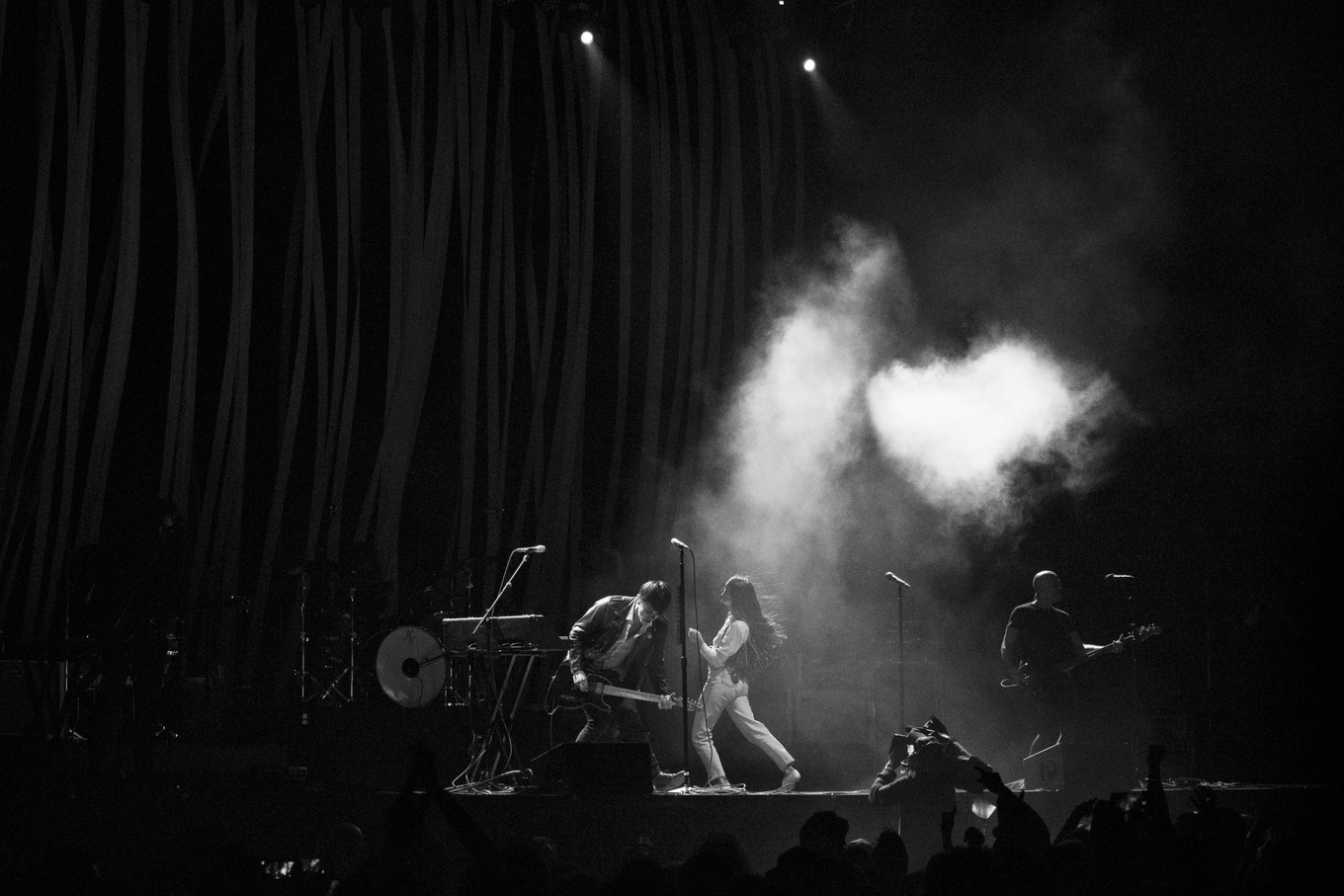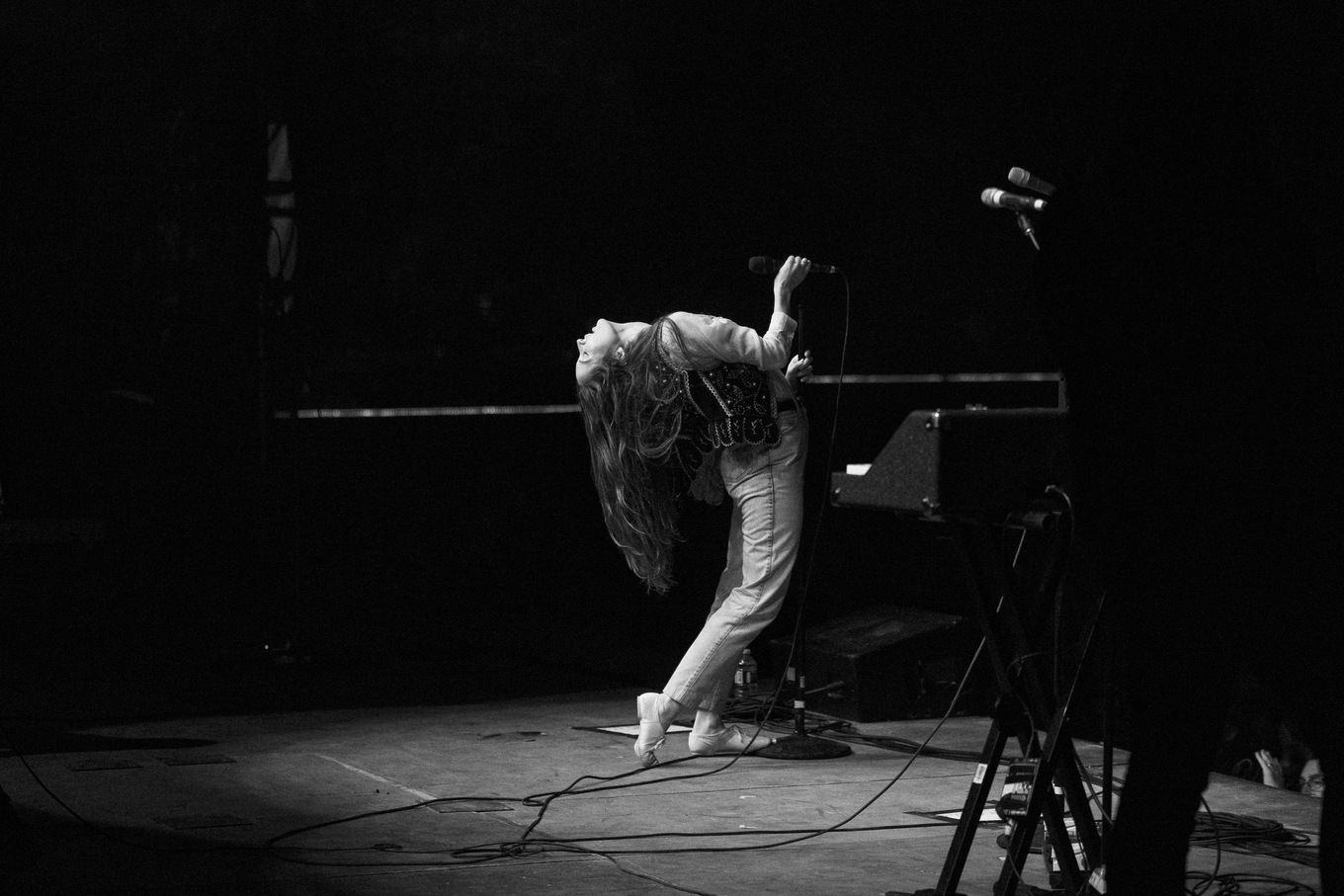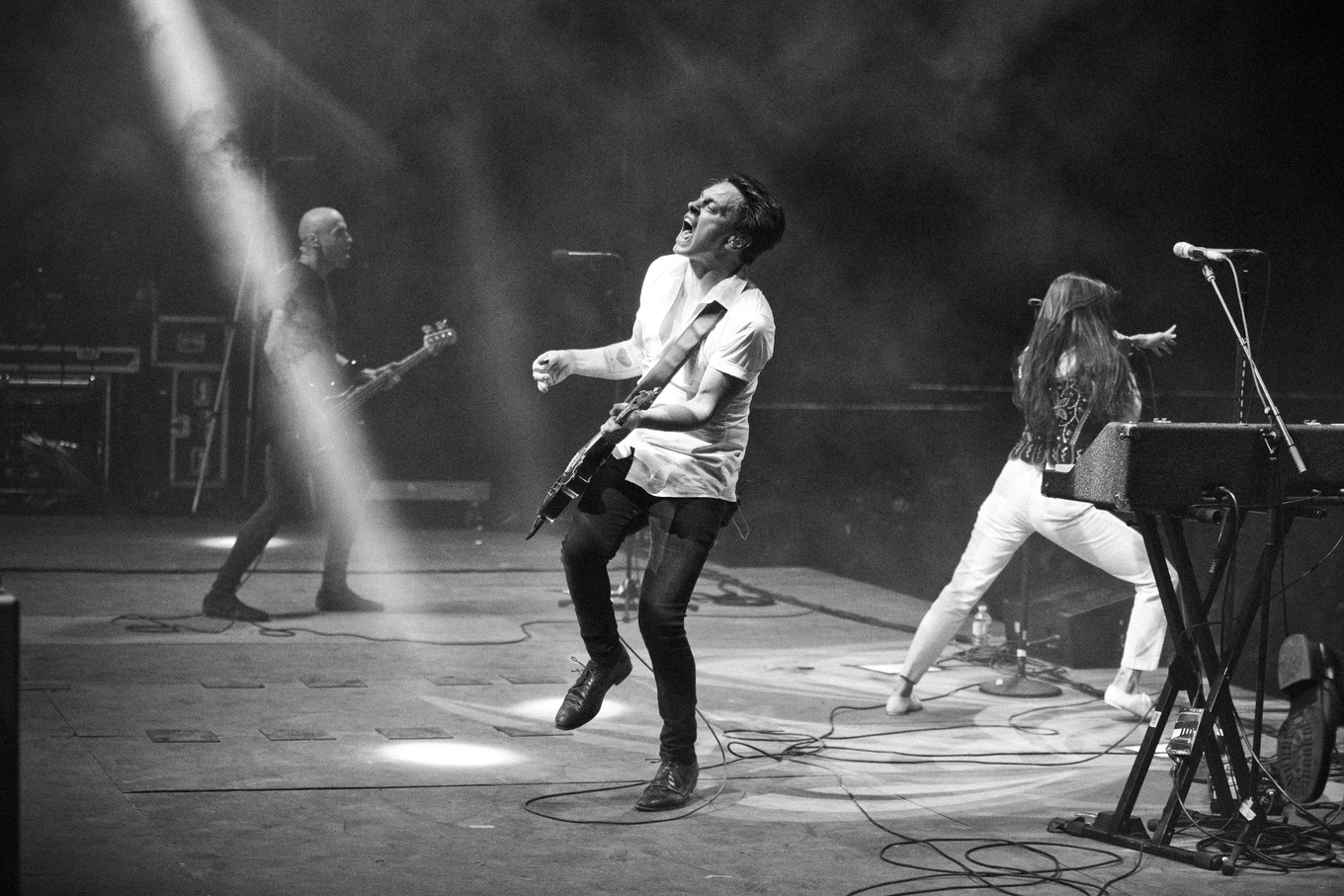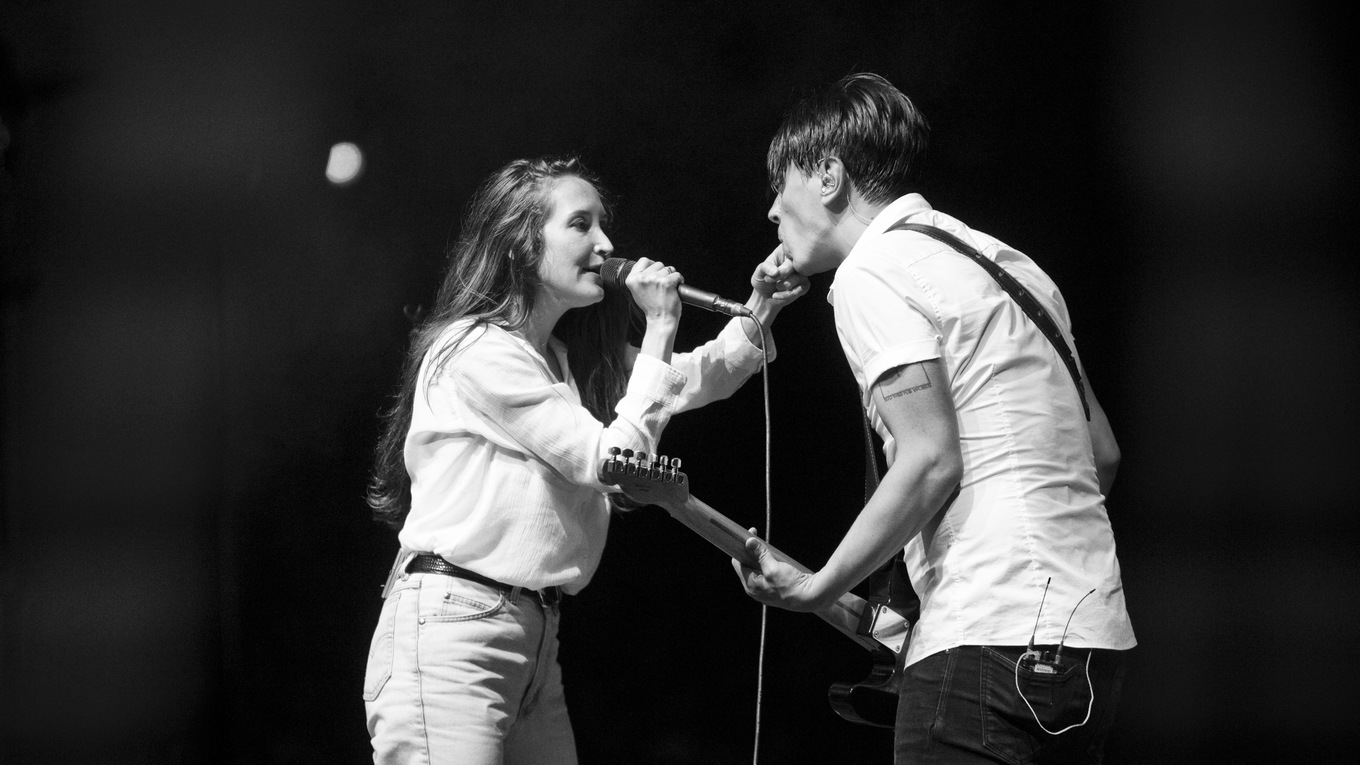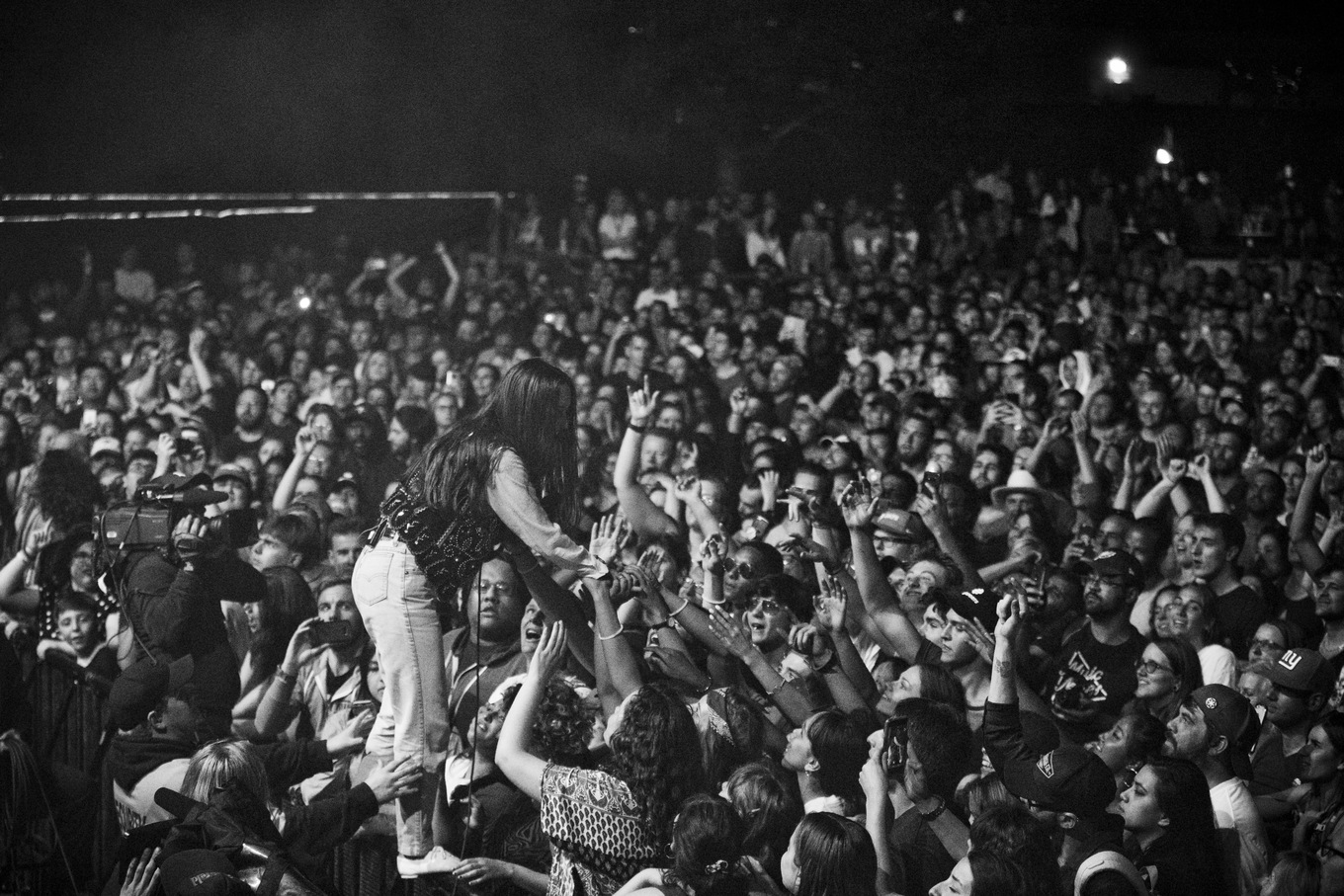 More to explore:
Get your tickets to the CBC Music Festival
Everything you need to know about the 2018 CBC Music Festival
Your guide to the CBC Main Stage lineup at the 2018 CBC Music Festival
Your guide to the CBC q stage lineup at the 2018 CBC Music Festival
Your guide to the CBC Festival Stage lineup at the 2018 CBC Music Festival
Your guide to the River Bar stage lineup at the 2018 CBC Music Festival
Here's your 2018 CBC Music Festival schedule
Jenn Grant, Zaki Ibrahim, Kacy & Clayton added to the 2018 CBC Music Festival lineup