Mario Bahg from South Korea has won the $80,000 first prize in the aria division at the 2018 Montreal International Music Competition. The 27-year-old tenor also won the $5,000 special award for best opera aria, bringing his total winnings to $85,000.
The announcement was made Thursday, June 7, by jury president Zarin Mehta.
The $15,000 second prize went to mezzo-soprano Emily d'Angelo, 23, from Canada; Konstantin Lee, 29, from South Korea won the $10,000 third prize.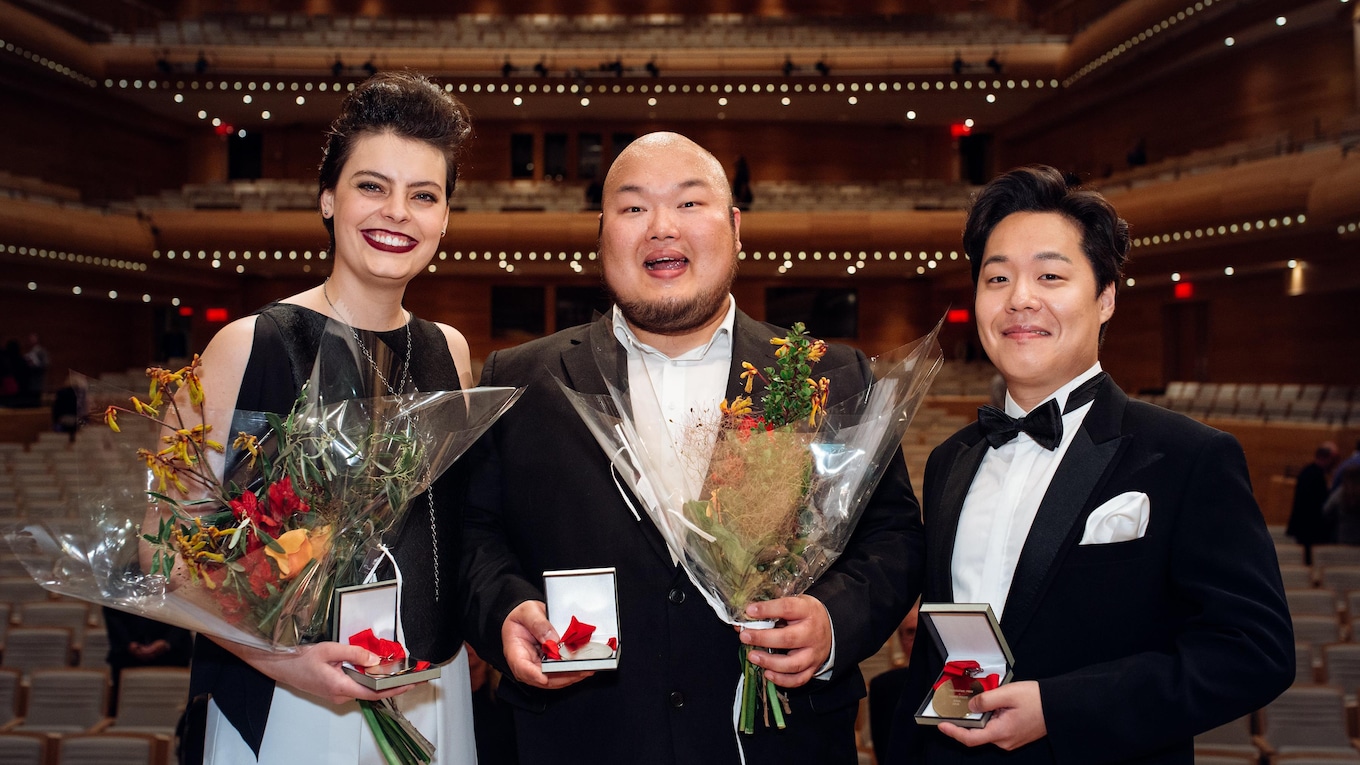 Each of the three unranked finalists received a $2,000 grant. They are: baritone John Brancy (29, United States), bass Mikhail Golovushkin (35, Russia) and tenor Andrew Haji (32, Canada).
---
Related: John Brancy wins 1st prize (art song) at the Montreal International Music Competition
---
The prize winners were chosen by a jury comprising Edith Bers (United States), Ben Heppner (Canada), Soile Isokoski (Finland), Warren Jones (United States), François Le Roux (France), Felicity Lott (United Kingdom), Richard Rodzinski (United States), Joseph Rouleau (Canada), Kiri Te Kanawa (New Zealand) and Mehta (jury president).
Here's the complete list of prize winners in the competition's aria division:
First Prize: Mario Bahg, tenor (South Korea)
$30,000 offered by the Ville de Montréal
+ $50,000 Joseph Rouleau Career Development Grant, funded by the Azrieli Foundation
Second Prize: Emily d'Angelo, mezzo-soprano (Canada)
$15,000 Pierre Péladeau and Raymonde Chopin Prize, offered by Québecor
Third Prize: Konstantin Lee, tenor (South Korea)
$10,000 offered by Stingray Classica
Opera Aria Award: Mario Bahg
$5,000 offered by Opéra de Montréal
Oratorio Award: Andrew Haji, tenor (Canada)
$5,000 offered by Aéroports de Montréal
Radio-Canada People's Choice Award: Emily d'Angelo
$3,000
Best Canadian Artist Award: Emily d'Angelo
$3,000 offered by the Bourbeau Foundation
Three CMIM grants for the unranked finalists ($2,000 each) offered by Maurice Deschamps, Hélène & Peter Hunt, and Joseph Rouleau: John Brancy, Mikhail Golovushkin, Andrew Haji.
More to explore:
8 outstanding moments from the art song semifinal at the Montreal International Music Competition