The Montreal International Music Competition wrapped up on Thursday, June 7, with the announcement of the prize winners in its art song and aria categories.
It left us with great memories — not all of them originating onstage.
CBC's Jennifer Yoon was backstage throughout the competition. Here are five things that stood out to her.
---
1. Singer–pianist duos love their rituals
Many singers competing in the art song category arrived in Montreal with their own collaborative pianists, with whom they've developed some unusual pre-concert rituals over the years.
On day 1 of the competition, baritone John Brancy and pianist Peter Dugan showed us how they get in sync with each other before going onstage: a "superhero handshake" that dates back to their time as students together at Juilliard.
This is the "superhero handshake" @JohnBrancy and @peterduganpiano do before going onstage: 10 years of playing together! #CMIM2018 @CMIMontreal #CMIM pic.twitter.com/OBvxO61PrA

— Jennifer Yoon (@jenngyoon) May 30, 2018

Pianist Felix Justin and tenor Satriya Krisna, both from Indonesia, were another pair with excellent chemistry. They had studied together in the past, and were even roommates at one point, which explains why they knew how to keep each other relaxed before the performance — by playing chess!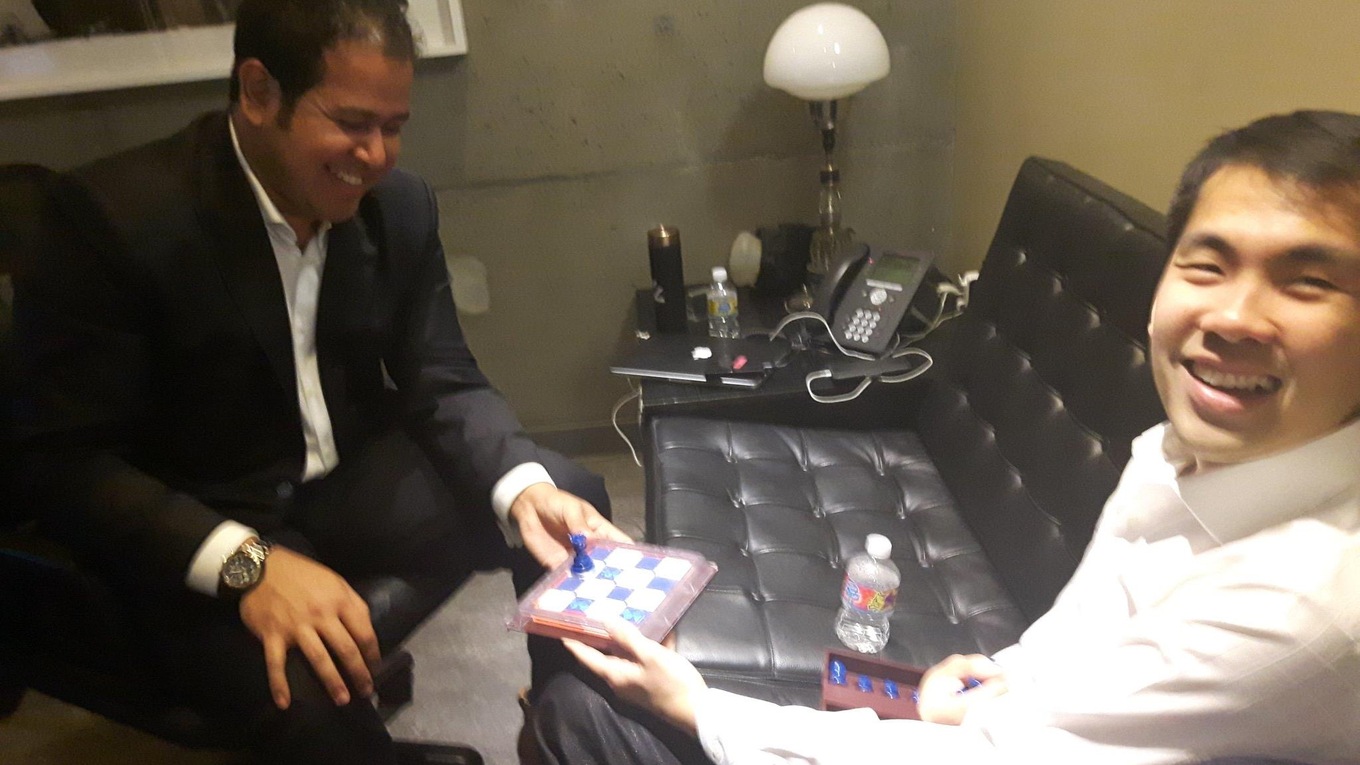 2. The atmosphere at the competition is friendly, not fierce
With $270,000 on the line, you might think that the backstage atmosphere would be tense. But, in fact, there was a lot of support and friendship among the singers, many of whom had previously studied together.
Art song finalist Gemma Summerfield, who knows fellow finalist Julien Van Mellaerts from their Royal College of Music days, could be seen reassuring him before he took the stage.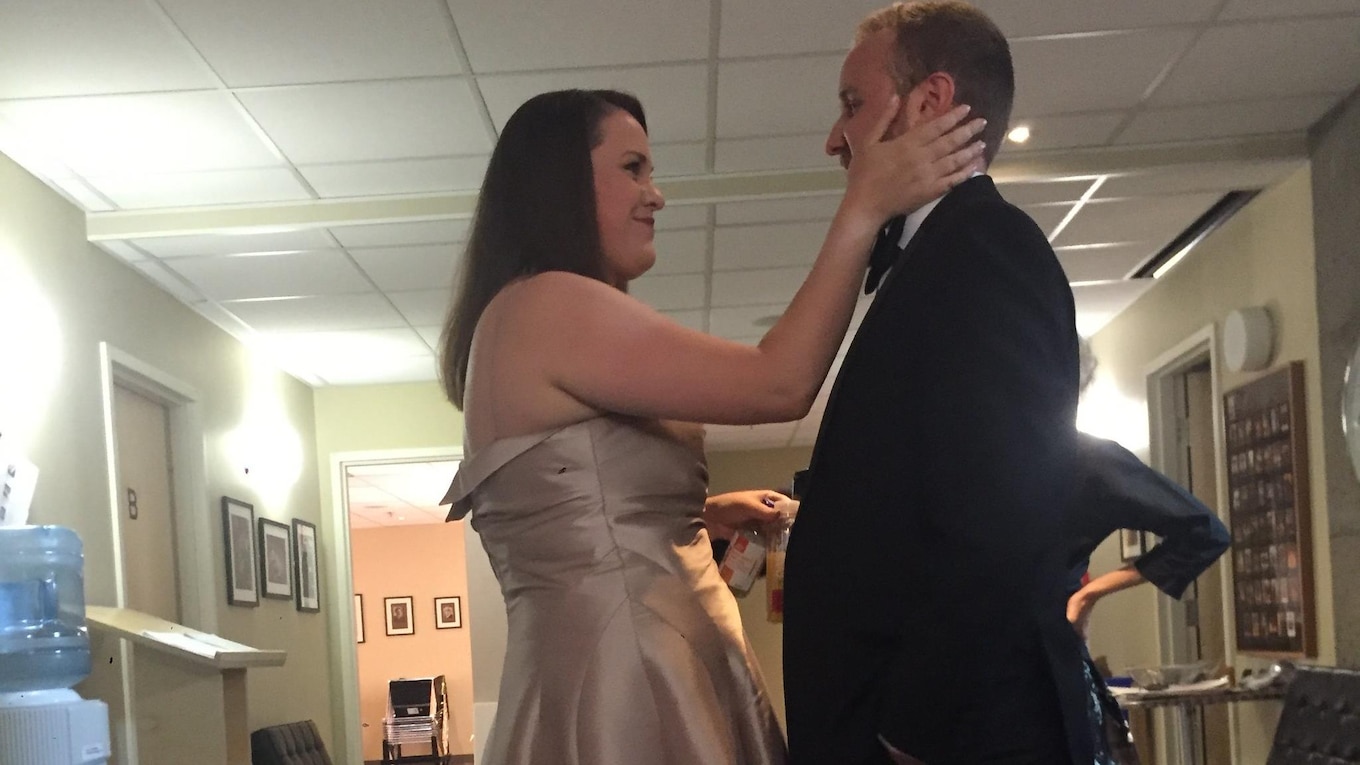 There were six competitors from South Korea at this year's Montreal International Music Competition — seven if you include pianist Dokyung Han — and they were dominant, taking two of the top three prizes in the aria category. They also gave each other lots of support.
Following his performance in the aria final, tenor Mario Bahg was greeted by bass Jongsoo Yang, soprano Irina Jae-Eun Park and pianist Dokyung Han in his dressing room.
3. Performing with an orchestra was a thrill
For Montreal mezzo-soprano Rihab Chaieb, having an opportunity to sing with the Orchestre Symphonique de Montréal was a dream come true. When she came offstage following her aria semifinal performance, she described what was going through her mind as she performed in her hometown.
Montrealer @rihabchaieb says it was a "dream come true" to sing with the Orchestre Symphonique de Montreal #CMIM2018 @CMIMontreal pic.twitter.com/GjFnyw1gX2

— Jennifer Yoon (@jenngyoon) June 6, 2018
4. Some of the hardest-working people were the pianists and page-turners
The competition provided collaborative pianists for those singers who did not arrive with a piano partner. These "competition pianists" displayed nerves of steel, learning new music on short notice and reacting quickly and calmly to all the variables involved in live performance.
When it was all over, pianists Martin Dubé, Marie-Eve Scarfone and Esther Gonthier raised a much-deserved glass of champagne with page-turner Anne-Marie Robidoux.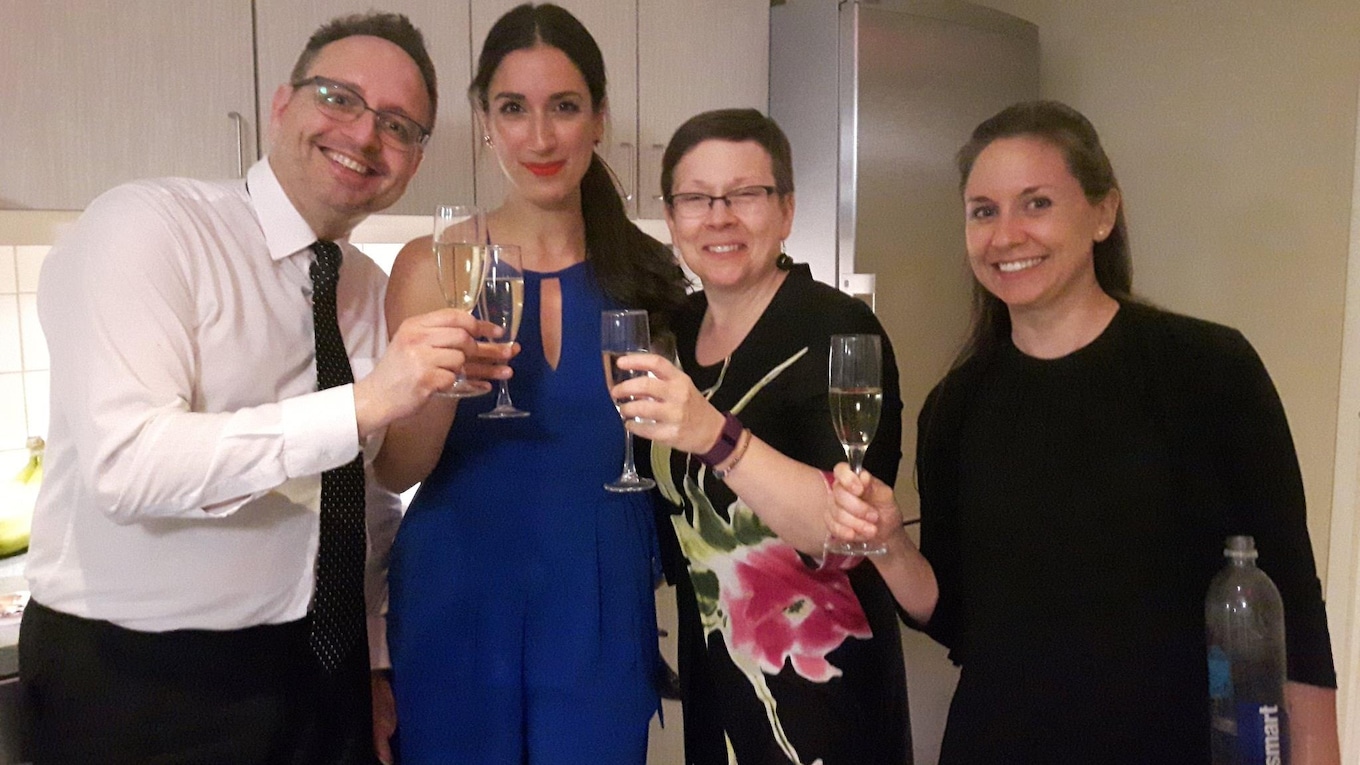 5. Pianists have moves
While soprano Gemma Summerfield performed Frank Bridge's "Love Went A-Riding" during her semifinal recital at Bourgie Hall, pianist Dugan busted a few moves backstage.
@peterduganpiano is dancing to @GemmaLois1's 'love went a-riding' backstage #CMIM2018 @CBCclassical @CMIMontreal pic.twitter.com/c2rLhuYLT2

— Jennifer Yoon (@jenngyoon) June 2, 2018
More to explore:
Here are the 4 art song finalists at the 2018 Montreal International Music Competition
8 outstanding moments from the art song semifinal at the 2018 Montreal International Music Competition
Hand-selected opera gems by the most celebrated dramatic tenor in the world, Ben Heppner. The most familiar arias from the most-loved operas of all time along with opera overtures, intermezzi and choruses. Performances combine the great voices of the 20th century with today's rising stars!